Posters are a highly effective medium for visual communication, conveying messages of all types to a public target audience. Before the digital marketing revolution, posters were one of the earliest forms of advertisements used worldwide. Whether displaying a product, propaganda, art, events, or general information, creative posters developed into a fundamental form of graphic design — one that easily communicates information across all audiences.  
History of Posters
Once made of metal and wood in the early 19th century, posters have long evolved into high-quality digital and print designs that include interesting typography and imagery combinations. After the birth of the lithographic poster in the late 1800s, color posters began to thrive on a mass scale and continue to be an iconic visual medium today. Below, we'll dive into some of the most famous creative poster designs from history, sharing creative poster templates and unique design elements for everything from minimalist posters, to vintage posters, and beer posters.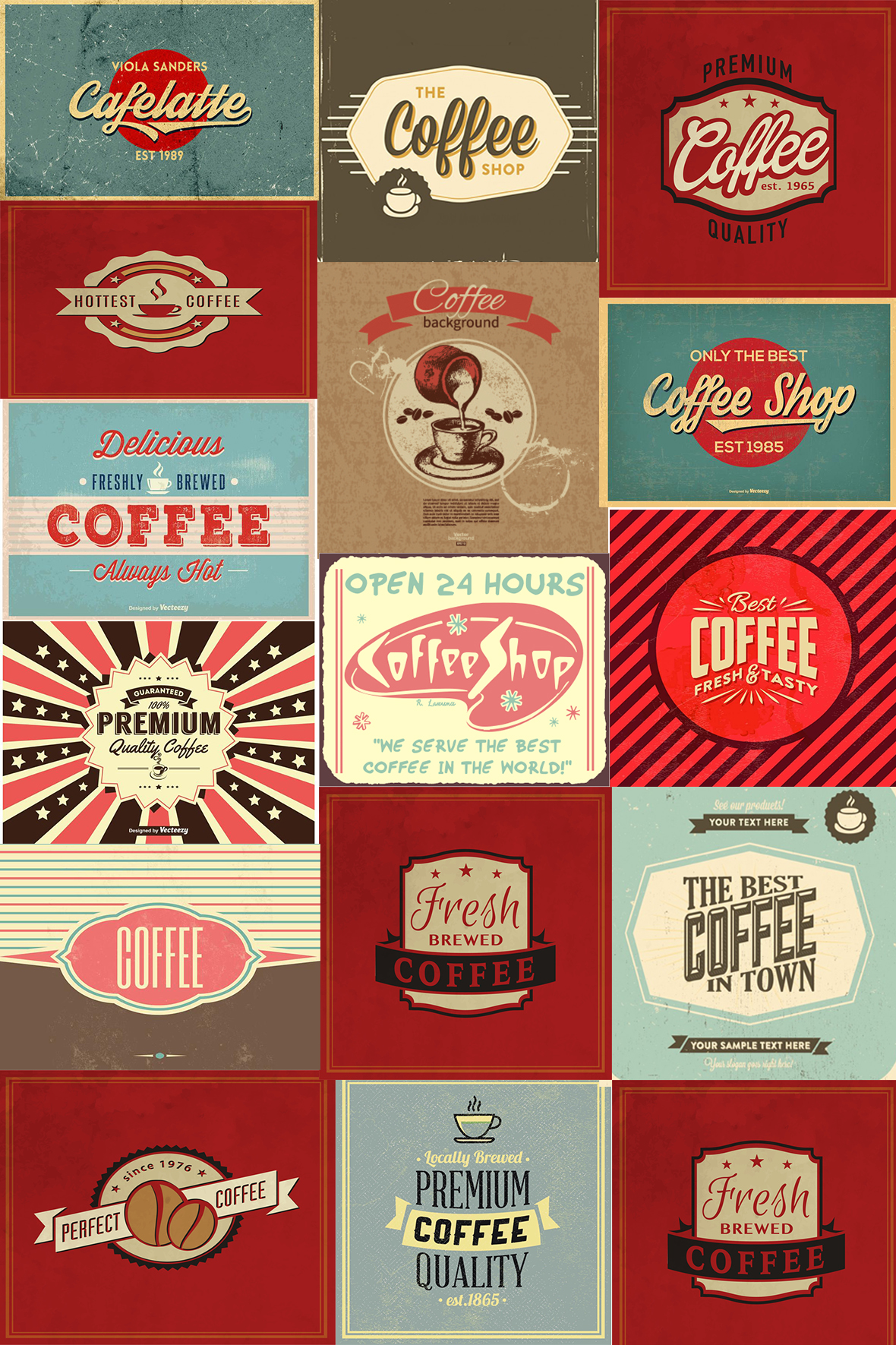 via Picsart
Benefits of Making a Creative Poster
A creative poster is a powerful way to visually communicate important details to your audience in an eye-catching way. Let's talk about the many benefits of creative posters.
Posters can be simple in design and easy to make. Depending on your end goal, a poster can be as simple or as complicated as you want it to be. The visual elements should be very clear and convey the exact message and emotion you are trying to convey in an eye-catching way. If you want an informational poster, you should clearly state the 5 W's: who, what, where, when, and why. If you're going for an obscure artistic poster, you can get creative with surreal graphic images or draw your own. 
You can opt to create a poster by hand or through a computer or mobile creative platform like Picsart. Whether you're using a poster board with markers and paint or printing a digital poster you created in Picsart, a poster can be relatively cost-effective marketing material if you're on a tight budget. Compared to other out-of-home marketing vehicles such as a tv ad or billboard, a poster can be an effective, budget-friendly option that still lets you flex your trendy graphic designer skills.
Posters can be displayed virtually anywhere. Whether you're walking around your neighborhood, taking the train, or sitting in a classroom, you've most likely encountered a poster or two along the way. Posters are easily accessible and convenient, making them perfect for high-traffic locations. Just make sure it's ok to post them before hanging your posters up. 
Posters can be seen from a distance. If you want a particular part of your poster to stand out, such as headline text, you can make the typography the emphasis of your design to ensure high visibility. Big headline text on top along with supporting text in smaller font underneath is a common design element for informational posters.
Posters can amplify your brand's identity. You can get creative with your poster design while keeping in line with your brand's colors, logo, and theme. You want your brand to be instantly recognizable through your designs, even when seen on a poster hanging across the street. 
11 Creative Poster Design Ideas
Whether it's excitement, nostalgia, or curiosity, an effective poster can evoke powerful emotions in your audience. Aside from the emotional component, your poster should also convey a clear message. Consider these two key elements when designing your poster. 
If you're looking for some creative poster ideas, check out these graphic design styles for inspiration to create your own poster. 
Modern Poster Designs
When done right, modern poster designs can be extremely eye-catching. Some elements of a modern poster design include a combination of contemporary typography, images, patterns, and colors. 
1. Splash of Color

This modern poster design consists of darker shades with a fun splash of color. Keep in mind that
colors have meanings
, so opt to use bright colors in one graphic on your poster for a dramatic effect.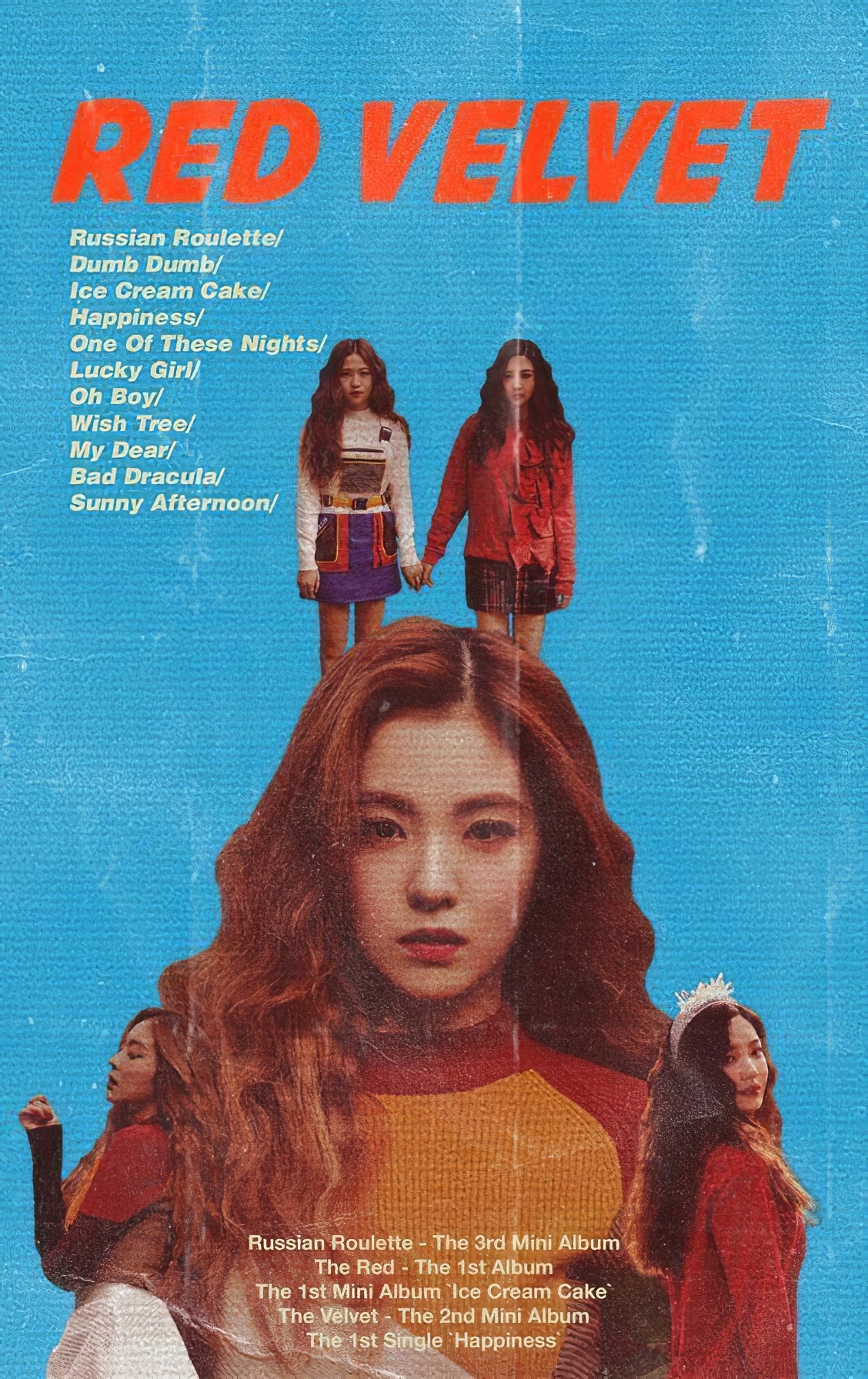 via Picsart
2. High Rise

A background of a city skyline can definitely give your poster a modern look. High rise buildings and bridges are great contemporary elements for a modern design.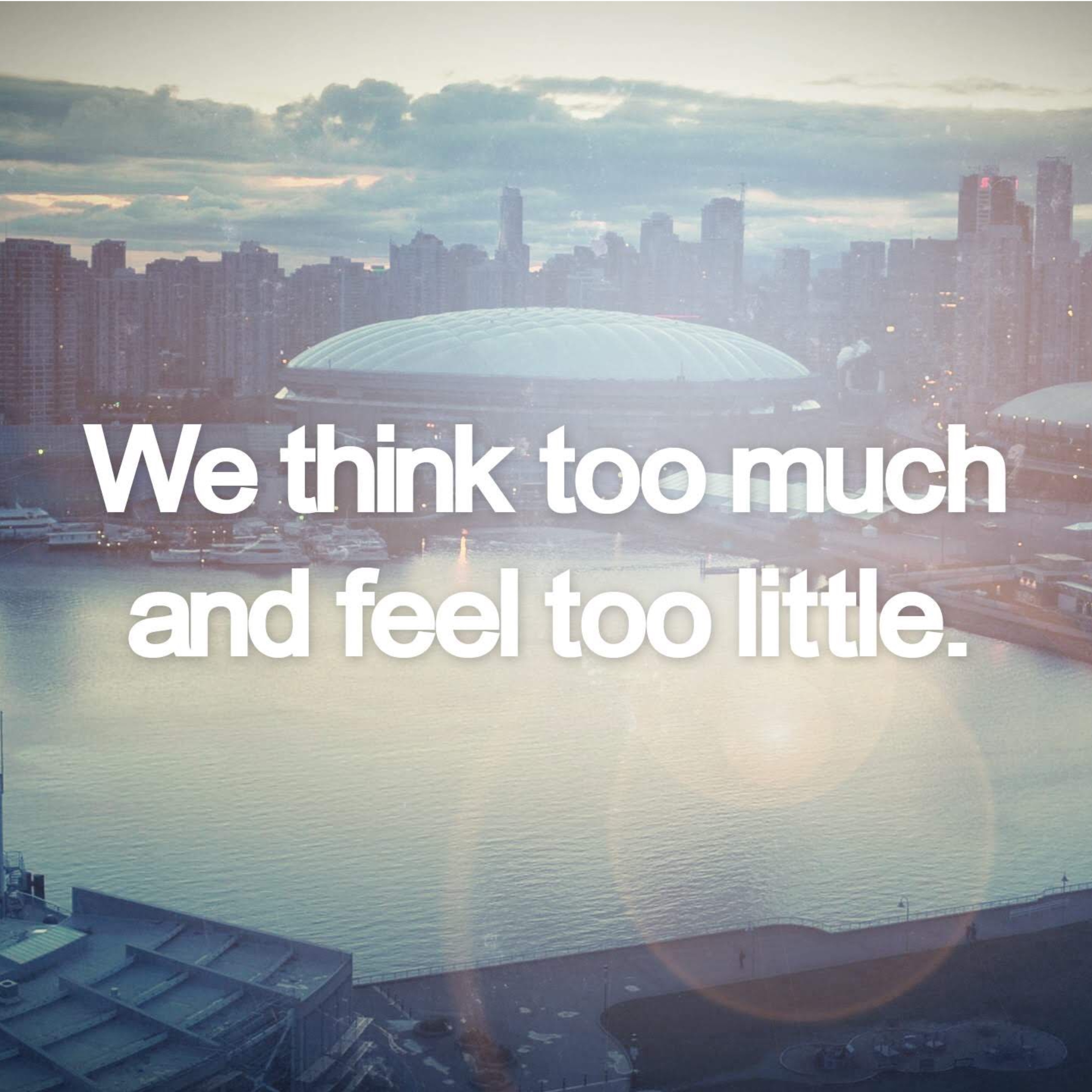 via Picsart
3. Minimalist

Nothing screams modern like a minimalist design that leaves the reader curious and wanting more. In this case,
'
less is more' can make quite the impression.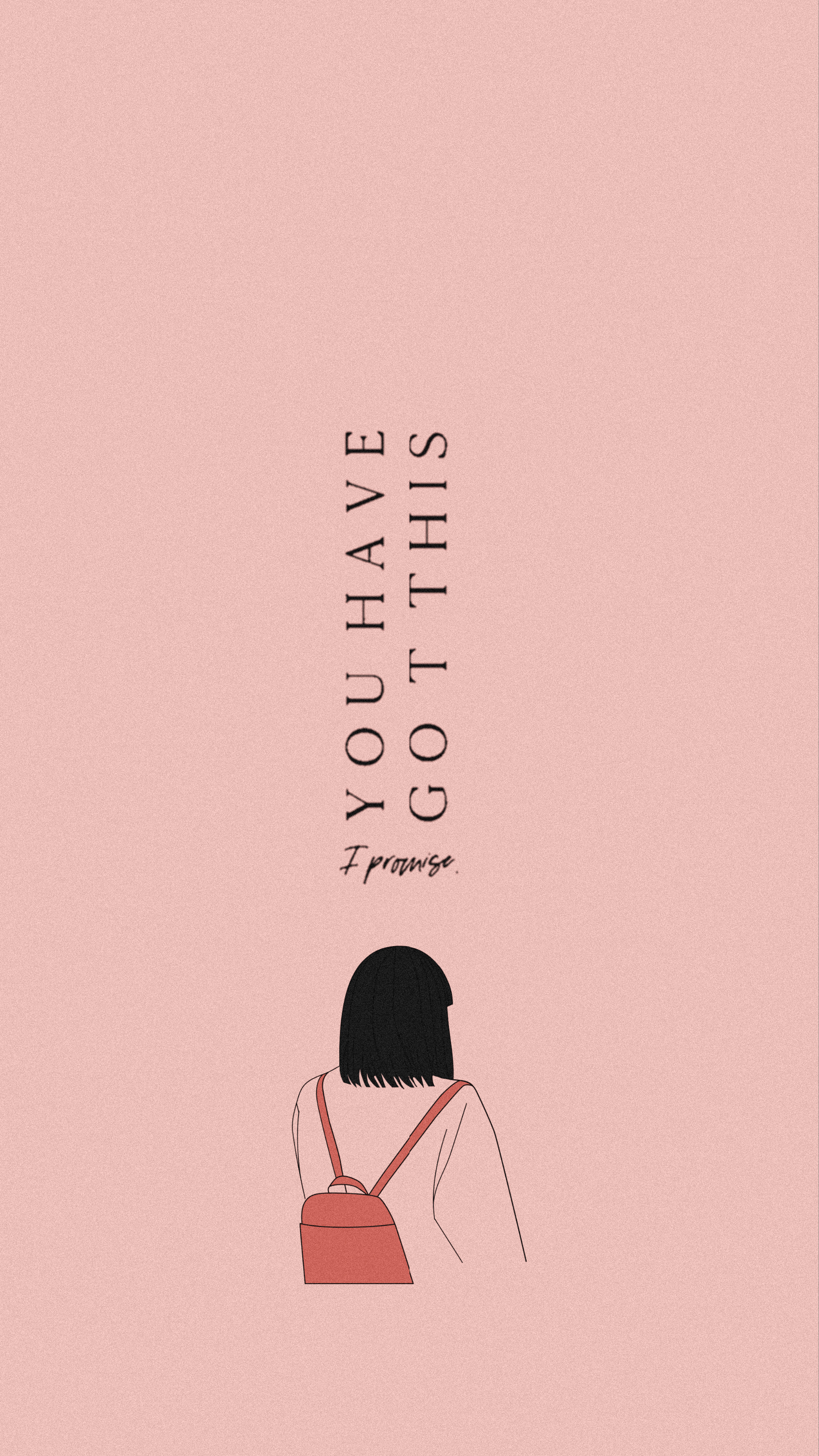 via Picsart
Vintage Poster Styles
A good vintage poster elicits a nostalgic feeling of the past. Certain throwback fonts and colors are great elements to use to give an instant vintage vibe to your poster.  
4. Beer Posters
What's more iconic than those vintage beer posters from the '70s, '80s, and '90s? They leverage a combination of vintage filters and effects with strong brand iconography (logos, color treatments, and branded elements). It's so easy to recreate this famous poster idea with your own photo on it. Get inspired by this TikTok tutorial or easily create your own with this Replay. 
5. Retro Movie
Retro movie posters are a dime a dozen and make great wall art. Pick a classic movie and create a vintage vibe using a font similar to the movie title font and simple graphics. Don't forget to overlay certain filters and effects to give it that extra dated vibe (pro tip: Film Grain is great for this).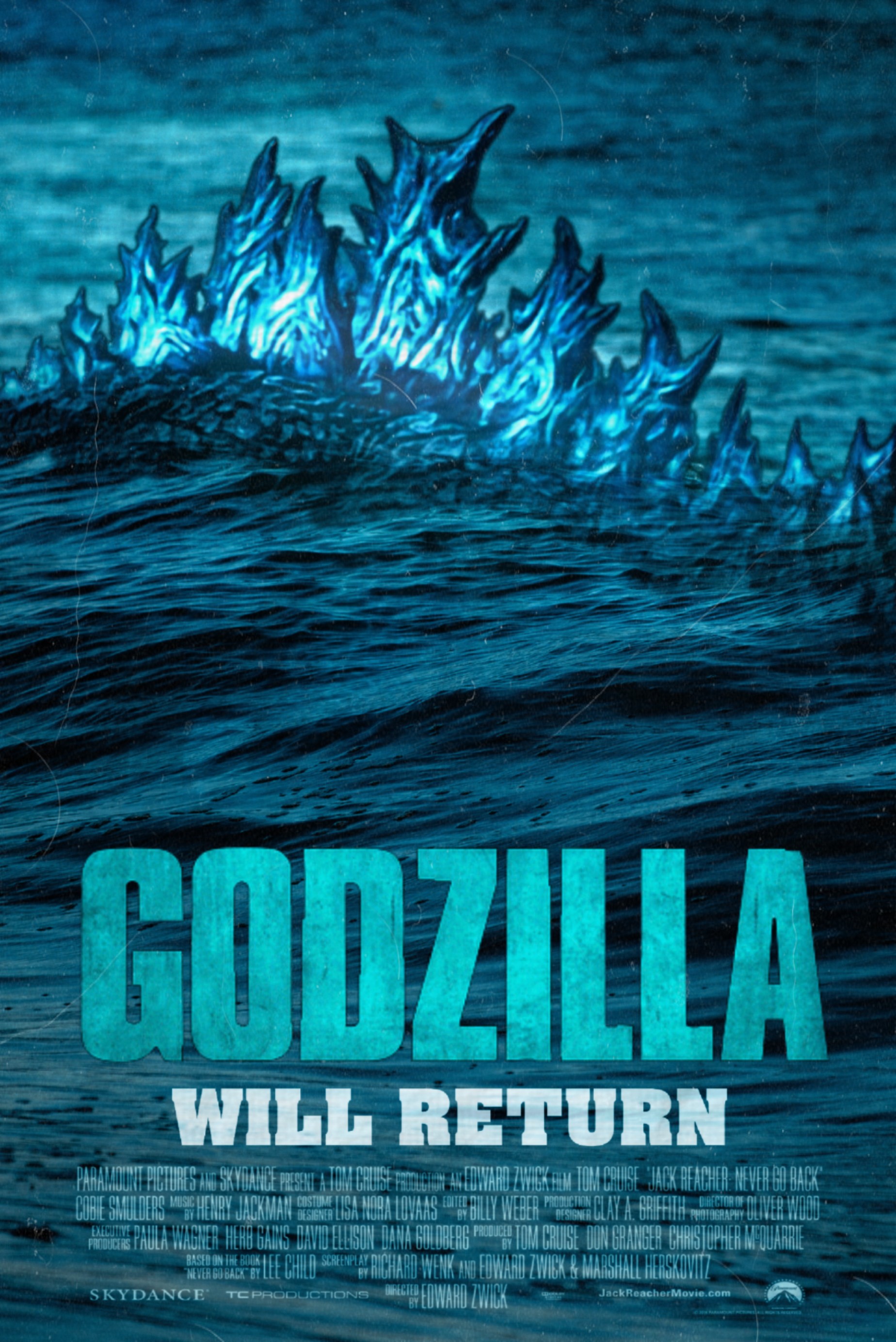 via Picsart
6. Travel Destination

Before the age of online travel booking, travel posters were often used as advertisements for cities, states, and countries. You can recreate your own travel poster with any destination on the map!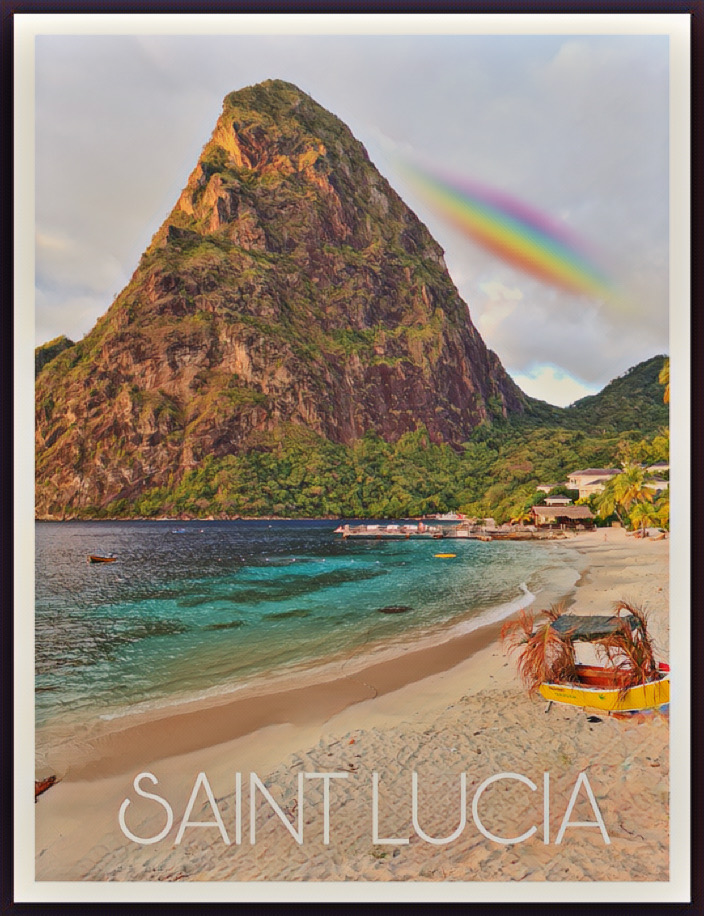 via Picsart
7. Vintage Propaganda
The infamous Uncle Sam poster is a classic vintage design showing wartime propaganda. You can swap the text with different messaging while keeping the same vintage look and feel.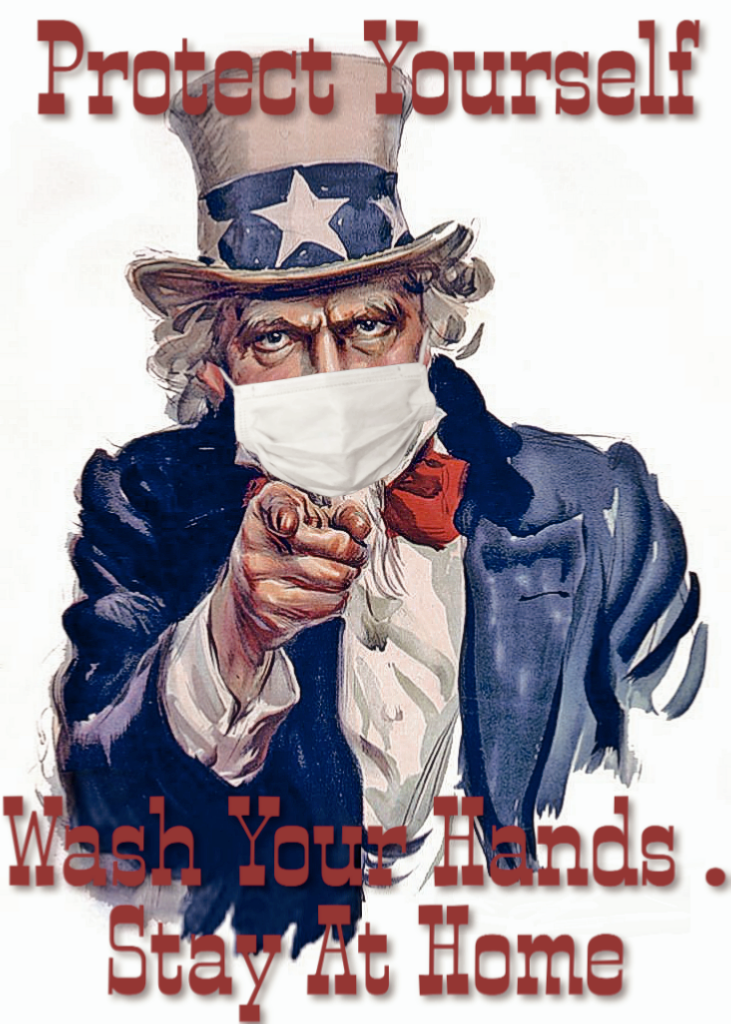 via Picsart
Graphic Design Posters
Graphic design posters can be informative and artistic at the same time. They can promote products, events, ideas, or public information, and can use a combination of text and imagery.
8. Festival Fun

Concert and festival event posters tend to have creative bright graphics followed by a lot of informational text about the artists, location, and performance times in small fonts. Consider playing with bright colors and various ways to position the fonts to make a cool graphic design from afar that conveys a lot of information when viewed up close. (Pro tip: use the Text Highlight tool and Text Styles in Picsart to get some cool festival font effects.)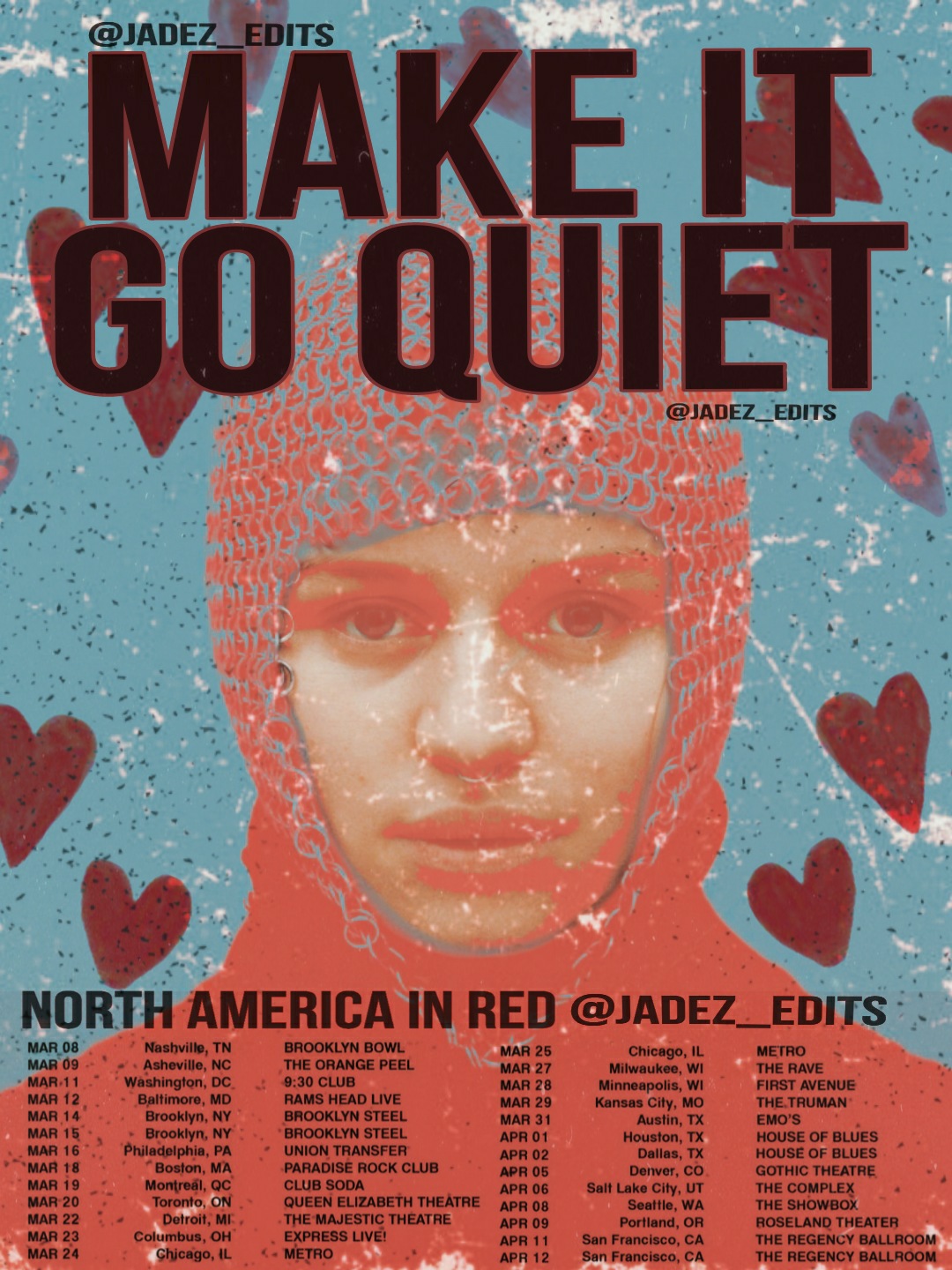 via Picsart
9. Hollywood Star

Movie posters are the first things you see when you walk into a movie theater. They should perfectly encapsulate the movie through high-quality images and text.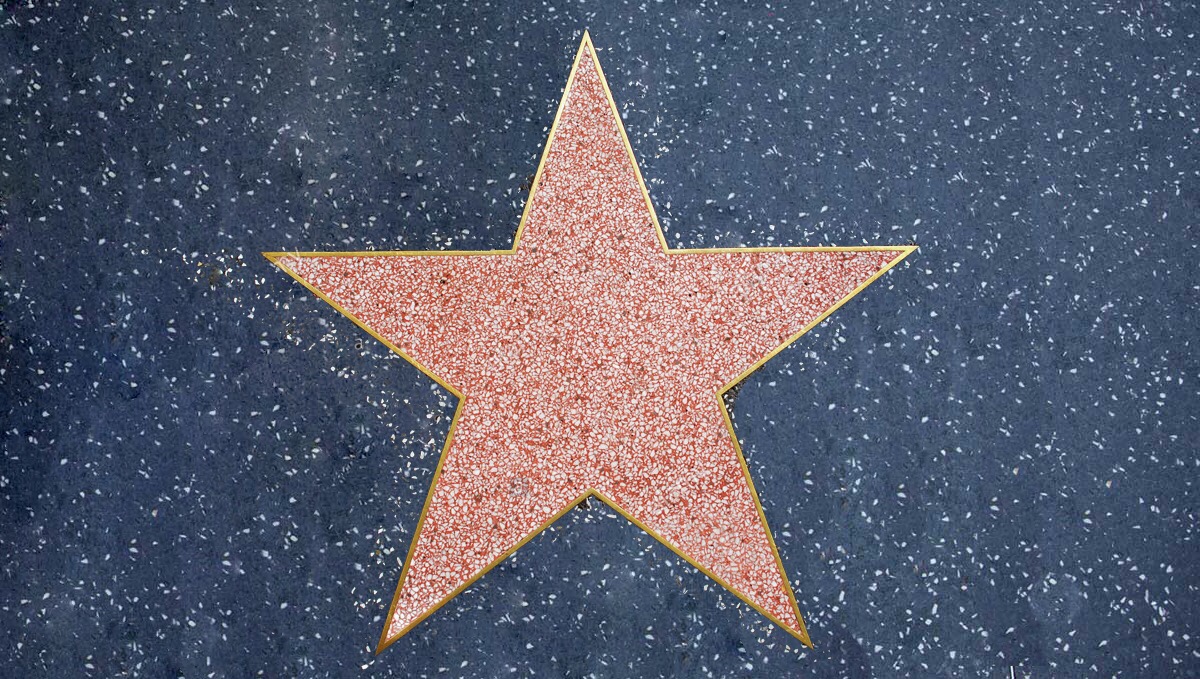 via Picsart
Cute Poster Ideas
When you picture a cute poster, do you instantly think of puppies, flowers, and babies? Cute posters tend to include softer pastel colors like yellow, pink, and blue, versus harsh bold colors like red and black. 
10. Hey Doggo

Is there anything cuter than animals? Puppies, kittens, and animals in general make the cutest poster designs. One of your favorite pet is guaranteed to put a smile on your face!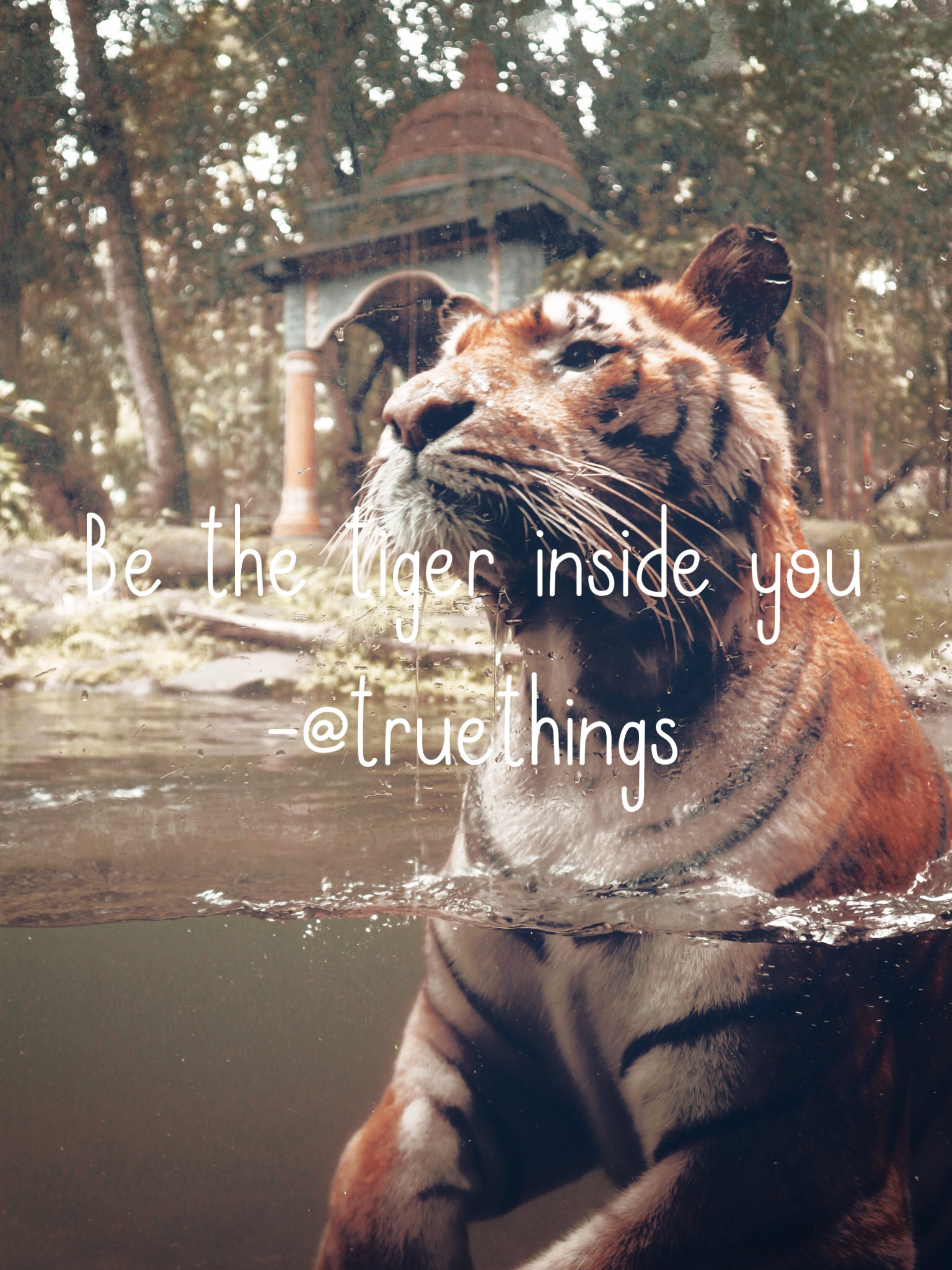 via Picsart
11. Famous Quote

If you have a favorite quote, why not turn it into a cute poster? Instead of hanging the usual
Live Laugh Love
on your wall, create a poster using your favorite quote. You can also leverage the quotes trend and turn things your friends, boss, teacher, or parents have said into a funny quote poster. Jazz it up with different color and font pairings to make it truly represent their personal design aesthetic. 
via Picsart
Most Famous Posters Throughout History
Over the past century, the world has seen countless posters come and go. The iconic posters, however, have withstood the test of time and proven that they're here to stay for many more years to come. Whether through fonts, text and color treatments, or use of geometric design and graphic imagery, the most famous posters in history have come to symbolize a significant time from our past. These posters have become part of the cultural zeitgeist and helped shape history. 
Let's take a look at some of the most famous posters throughout history:  
1. We Can Do It!

One of the most classic posters in American history is artist J. Howard Miller's
Rosie the Riveter
. This vintage poster was designed to boost morale and symbolized female patriotism during World War II. This poster has been reused, redesigned, and remodeled time and time again for a variety of uses.
2. TWA
An infamous piece by artist David Klein of Howard Hughes' Trans World Airlines (TWA) features bright colors and abstract shapes representing New York City. This poster became a permanent piece in the Museum of Modern Art (MoMA) in New York in 1957.
3. Uncle Sam

A well-known US Army recruitment poster, Uncle Sam with his pointed forefinger and star-spangled top hat was designed by J.M. Flagg in 1917. This poster had a direct and powerful call to action – "I Want You For U.S. Army."
4. Rolling Stones

Whether you listen to rock music or not, the Rolling Stones tongue and lip poster is unmistakable on a global level. The design is quite simple – one image and no text, yet created such an impression on Rolling Stones fans and non-fans alike.  
5. Hang in There, Baby!

This popular catchphrase and motivational poster blew up in the 1970s. It features a cute kitten hanging on a clothesline and has been imitated and parodied by many. You may have seen it hanging on a wall in a classroom.
6. College

If you've ever stepped foot on a college campus, you know the abundance of posters plastered on buildings, fraternity houses, and dorm walls. A still frame from the 1978 movie
Animal House
features the famous John Belushi chugging a bottle of whiskey with a "College" sweater on. This poster has definitely made its way through some college campuses all over the world.
7. Einstein Sticks His Tongue Out
This amazing moment caught on camera is of Albert Einstein sticking out his tongue to incessant photographers after he spoke at a conference. This black and white photo turned famous poster certainly shows off the fun side of the genius physicist. 
Tips and Tricks for Poster Design
Before learning how to make a creative poster, ask yourself the below key questions: 
Who is the audience?

What is the product, event, or service you are promoting?

How do you want people to feel, and what do you want them to say or do after seeing your poster?

What is the theme or mood?
Once you nail down these key elements in your marketing strategy, the actual poster design process will be a lot simpler.  You should also consider the following tips for making creative posters.
Use Color That's Eye-Catching

Depending on your poster subject, you can choose eye-catching, bright colors that invoke an energetic mood. Use
complementary colors
that attract the viewer's eye to create a striking visual that grabs their attention. 
Pair Fonts

Sure, you can stick with one type of font if you want an ordinary looking poster. But if you want an extraordinary poster design, use a combination of typography that aligns with your poster's subject. Just make sure your text is legible (pro tip: you can do this easily with text highlights and text styles found in the Picsart Text Tool). For great font pairing ideas, check out
Complete Guide to Font Pairing.
Create Visual Hierarchy

Not only should your poster look aesthetically pleasing, it should visually make sense to your reader. Aim for one focus point at the top or the center of your poster, such as a headline or an image, and add supporting design elements such as smaller supporting text or smaller graphics. Having a visual hierarchy helps create a memorable impact and lets your reader know what information is most important.
Less Is More

It's important that your poster conveys a precise message. Don't risk confusing your reader with extra clutter by adding too many design elements. Sometimes, a minimalist poster design approach is best. For certain types of posters, such as
infographic posters
, it's perfectly fine to include a lot of graphics for informational purposes. Otherwise, embrace minimalism. Less is more!
Create a Central Focus

Using a point of focus such as a zoomed in photograph or large text in the center of your poster creates a dramatic and effective visual hierarchy. The focal point grabs the viewer's initial attention, and then allows them to navigate through the rest of your poster. 
Use Shapes and Patterns

Along with the use of colors and complementary fonts, using
geometric shapes and patterns
can elevate your graphic design. Get creative and form your entire poster design into a shape or object, like a diamond or ketchup bottle. 
Create Depth With Layering
A great technique to bring your poster to life is layering on images, texts, colors, and shapes. Overlapping words and images with one another into a text collage can create a sense of depth and dimension, while also showing off your great graphic design skills.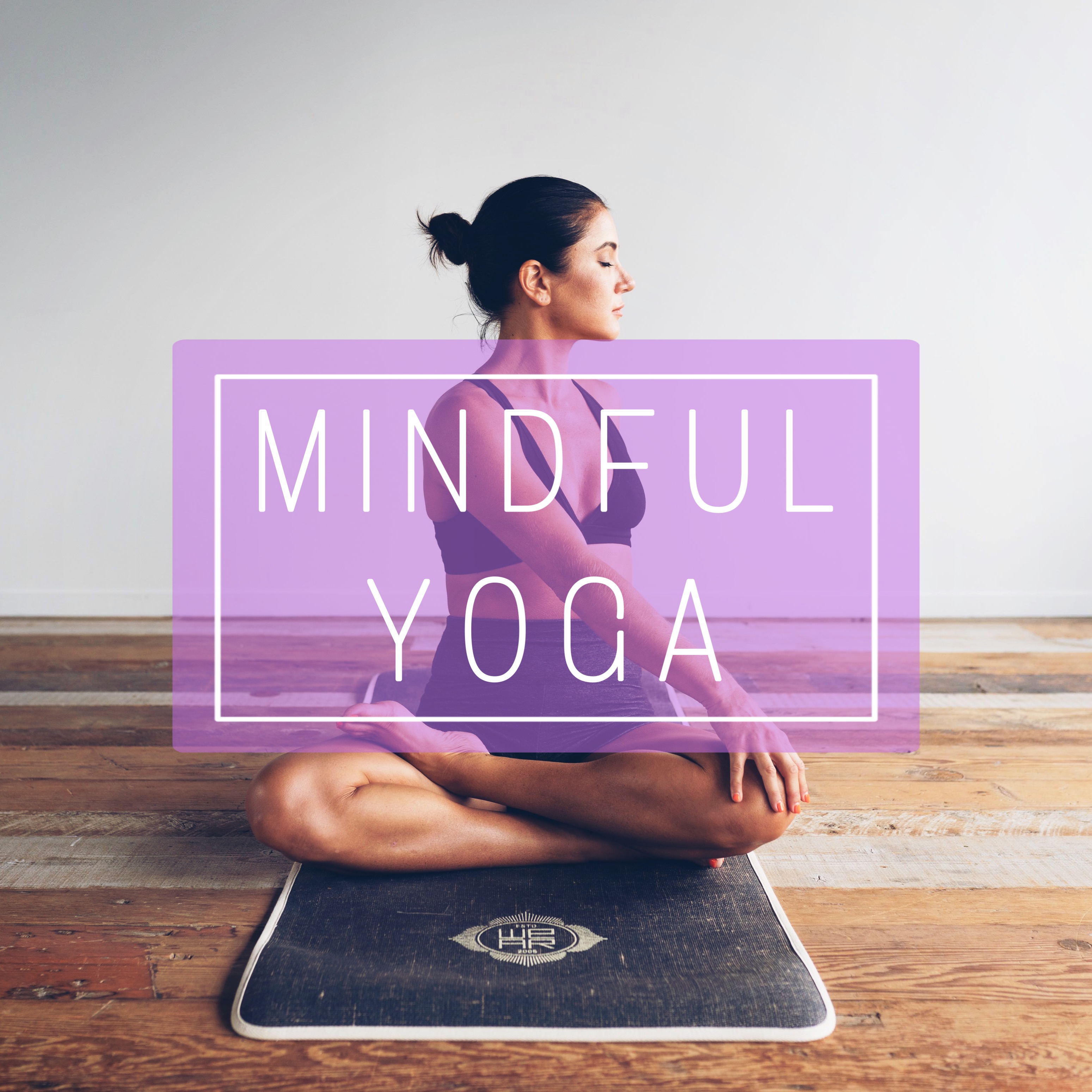 via Picsart
How to Make Creative Posters for Events
Let's take a look at how to create a custom poster. Below, we show how to make a poster for an event, but you can make a poster for anything. If you're looking to create a free poster online, check out Picsart Templates. Alternatively, follow these simple steps:

Open the

Picsart app

and tap on the plus sign at the bottom of your screen.

Select the background of your poster design. You can use a

Photo

, an existing

Template

or

Background

, or choose a

Color Background

. Think about the type of event you're promoting and if there's any theme or mood to convey. If you're creating a poster for a holiday party, for example, you can search for holiday-themed backgrounds to get started.

Once you have your

Background

selected, select the

Text

icon. Type your text and choose the orientation (left, middle, or right).

Click on the checkmark at the top right and place the text anywhere on your design. You can resize the text by dragging the arrow on the bottom right corner of the text box. To change the orientation, move the curved arrow on the top right corner of the text box in a circular motion until you achieve the desired orientation.

Adjust the

Font, Color, Spacing, Opacity

,

Highlight

, etc with the tools at the bottom of the

Text

toolbar. 

Make sure to include key information about your event: the who, what, where, when, and why. Pro tip: Make the headline bigger and place it at the top or middle of your poster (i.e. "Birthday Bash") Add the supporting information in smaller text anywhere underneath your headline (i.e. location, time, dress code).

Tap

Apply

on the top right to save each edit. 

Tap on the

Stickers

icon. Add relevant event stickers to jazz up your poster, then adjust and resize the poster stickers accordingly.

Click on the

Border

or

Frame

icon and add a festive border or frame to your poster. 

To crop or resize your poster, select

Tools

, then

Crop.

Select a ratio template at the bottom or manually input a custom crop ratio by selecting the measurements on the very top of your screen.

Add additional edits with the

Effects, Mask,

or

Draw

tools to tie it all together. Pro tip: adding a filter after adding stickers helps tie the whole image together.  

Click the

Download

button or

Next

to save and share your poster!
Picsart is a full ecosystem of free-to-use content, powerful tools, and creator inspiration. With a billion downloads and more than 150 million monthly active creators, Picsart is the world's largest creative platform. Picsart has collaborated with major artists and brands like BLACKPINK, Taylor Swift, the Jonas Brothers, Lizzo, Ariana Grande, Jennifer Lopez, One Direction, Sanrio: Hello Kitty, Warner Bros. Entertainment, iHeartMedia, Condé Nast, and more. Download the app or start editing on web today to enhance your photos and videos with thousands of quick and easy editing tools, trendy filters, fun stickers, and brilliant backgrounds. Unleash your creativity and upgrade to Gold for premium perks!