The world is changing and younger generations are leading the charge. That's the undeniable conclusion to be drawn from the new Picsart eBook, 2022 Creator Economy Trends: Gen Z and Millennials at Work. Access your copy now by completing the form (available on the right side of your desktop browser or at the end of this post if you're on mobile).
We recently partnered with Wakefield Research to commission a survey of 2,000 nationally representative workers across the US, to dive into ways the workplace is evolving post-pandemic. In it, we also examined generational differences in how the pandemic has forced us to rethink what comes next. And the results are striking. 
The Rise of the Creator Economy
Aside from changes caused by the pandemic, the rise in the creator economy has been as rapid as it is remarkable. Coupled with "The Great Resignation" – where workers are quitting their jobs in record numbers – employees and employers alike find themselves on the frontlines navigating a new world of work. And, many are now taking matters into their own hands, latching onto a rising entrepreneurial wave to forge brand new career paths. 
The research findings in 2022 Creator Economy Trends: Gen Z and Millennials at Work make clear how much the world of work is no longer what it once was. Younger generations are no longer content to follow in the footsteps of their parents and grandparents. Solo startups and small businesses are on the rise. And, not finding joy in the traditional 9-5, Gen Z and millennials are spearheading new ways of working.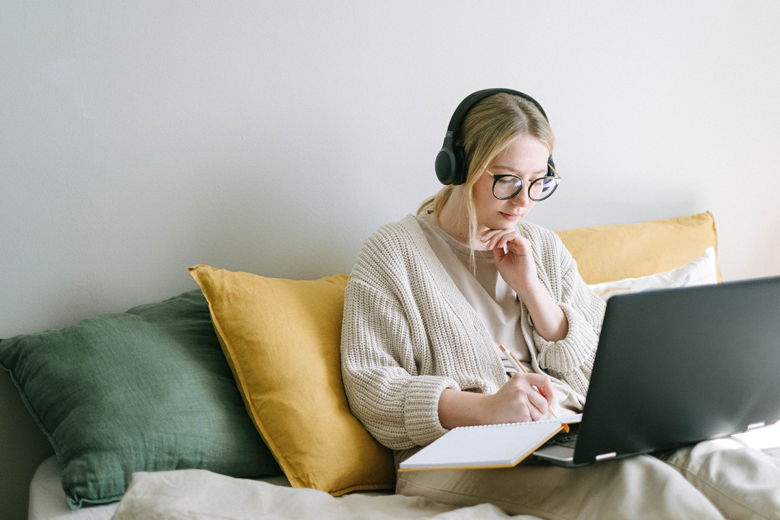 Gen Z and Millennials Want to be Fulfilled by their Work
In this eBook you'll not only find revealing statistics about changing attitudes in the workplace, but also the nature of work. Now more than ever, what people do to make a living matters. Research shows that employees today are bullish about their prospects of turning existing passions and creative skills into revenue. In fact, 78% of Gen Z and 77% of millennial respondents believe they already have a creative passion that they could turn into a lucrative business. And they're getting ready to do just that. 
This explains the notable shift towards more side hustles and small business ventures. Even more than Gen X and Boomers, younger workers are demanding more from their daily work duties. They're not waiting around for their employers to lend a helping hand either, with significant numbers now exploring how to make a living by pursuing their personal interests. Whether this is in the form of side hustles or dedicated full-time businesses, Gen Z and millennials are reimagining work as we know it. 
The Future of the Workplace
The research suggests a huge shake up in the workplace is already in place and shows no signs of stopping. Given the changing nature of how, when, and where employees had to fulfill their duties over the past two years, there is little desire to return to the way things were before. And 2022 Creator Economy Trends: Gen Z and Millennials at Work lays all this and more out in no uncertain terms. 
For more information on the evolving nature of the workplace and how future generations are reshaping it, fill out the form to receive a downloadable copy of the eBook directly in your inbox.
Picsart is a full ecosystem of free-to-use content, powerful tools, and creator inspiration. With a billion downloads and more than 150 million monthly active creators, Picsart is the world's largest creative platform. Picsart has collaborated with major artists and brands like BLACKPINK, Taylor Swift, the Jonas Brothers, Lizzo, Ariana Grande, Jennifer Lopez, One Direction, Sanrio: Hello Kitty, Warner Bros. Entertainment, iHeartMedia, Condé Nast, and more. Download the app or start editing on web today to enhance your photos and videos with thousands of quick and easy editing tools, trendy filters, fun stickers, and brilliant backgrounds. Unleash your creativity and upgrade to Gold for premium perks!