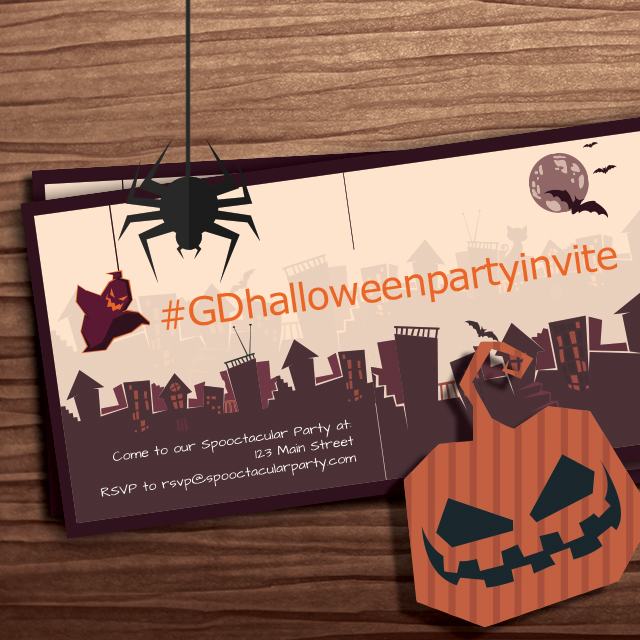 This week, we are holding a Graphic Design Contest that is sure to impress your friends when you hold your Halloween party at the end of the month. 
Use PicsArt to design a Halloween party invitation by combining images, text, and effects. You'll need some details: halloween frames and stickers,  the time and place, dress code (costumes required), a personal message, and a fantastic image that gives people an idea of the spooky fun that will be awaiting them. 
Most importantly, design something fun and cool that'll have guests lining up at the door on Halloween horror nights. 
Under our new rules, the Graphic Design Contest runs on a new nine-day schedule, submission and voting periods are separate, and entries are displayed randomly. Read below to learn the specifics. 
How to Enter
Submit an entry by tagging it with #GDhalloweenpartyinvite or by submitting it in the Contest section. Submit a maximum of two designs between Tuesday (today) and 11:59 PM on Thursday, October 9th.
How to Vote
Voting starts on Friday, October 10th and closes at 11:59PM PST on Wednesday, October 15th.
Vote in the contest section by selecting your favorite entries. Under new rules, all entries in the contest section will be displayed in random order. No new entries are permitted once voting begins.
Contest Winners
The top 10 designs with the most votes by the close of voting win. Our jury will select and feature one entry that did not make it to the top 10.