What exactly is digital art and what is it used for? Digital art, just as it sounds, is a relatively new medium in which art is created and expressed through a digital format. It is essentially a happy marriage between art and technology and is now accessible across the world through the advanced technology we have today.
Digital art can be created through a multitude of continuously evolving softwares on computers or drawing tablets. It can be accessed and viewed on mediums such as computers, the internet, television, and across different social media platforms. The evolution of digital art has enhanced artists' abilities to be innovative and inspired in their creative process.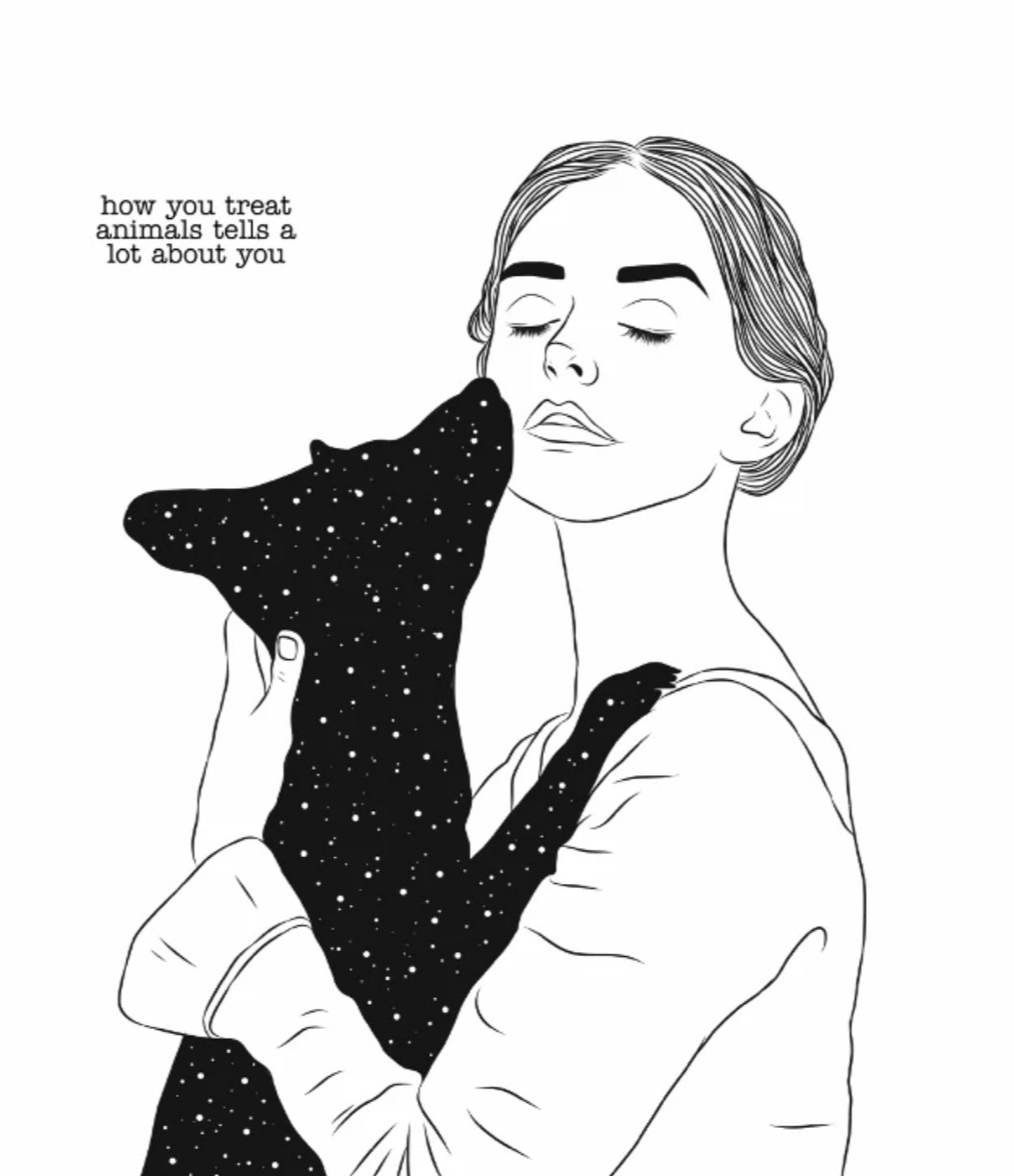 via PicsArt
How to Become an Illustrator
If you're thinking about becoming an illustrator, it can be overwhelming starting from scratch. With that said, there are tons of resources and expert guidance available at your fingertips. Take a look at these tips and keep them in mind as you begin your journey to become an illustrator.
Take Your Time.

Whether you have a degree in illustration or not, it takes time not only to learn the craft and the industry but to land your dream illustrator job. Be patient and don't lose hope if you can't land clients right away. Hang in there and persevere until you get on your feet as an expert illustrator!

Work Hard & Build a Portfolio.

The nature of landing an illustrator job relies on the talent and skills you can show. Take time to develop a personal portfolio of work that you can readily show potential clients and companies. Not only are you creating a library of your creative art, but you are also practicing and developing your illustrator skills along the way.

Network With Industry Professional Artists.

Talking to other illustrators is absolutely invaluable, especially in the beginning phases of your career. Not only are you getting solid advice from industry experts, but you're opening doors for potential opportunities by networking. 

Don't Dismiss Opportunities.

Especially in the early stages of your career, it's important to take most job opportunities that come your way, even if they don't meet your criteria. Sometimes learning to compromise in certain situations can have surprisingly positive outcomes. Take every situation as an opportunity to learn and grow and a chance for exposure.

Refine Your Portfolio.

Once you develop a solid portfolio, think about refining your presentation into categories as well as emphasizing the services you are offering.  If you choose to stick to one style of illustration, make sure all the work in your portfolio is aligned in terms of style and tone.

Use Resources & Join a Creative Community.

 You don't have to go on this journey alone. There are tons of free resources available that can make things a little bit less challenging. It's also helpful to see what other artists are doing in terms of creative work as well as the practical and business aspects of illustrating. Other illustrators can share their insights and offer tips on things you have questions about.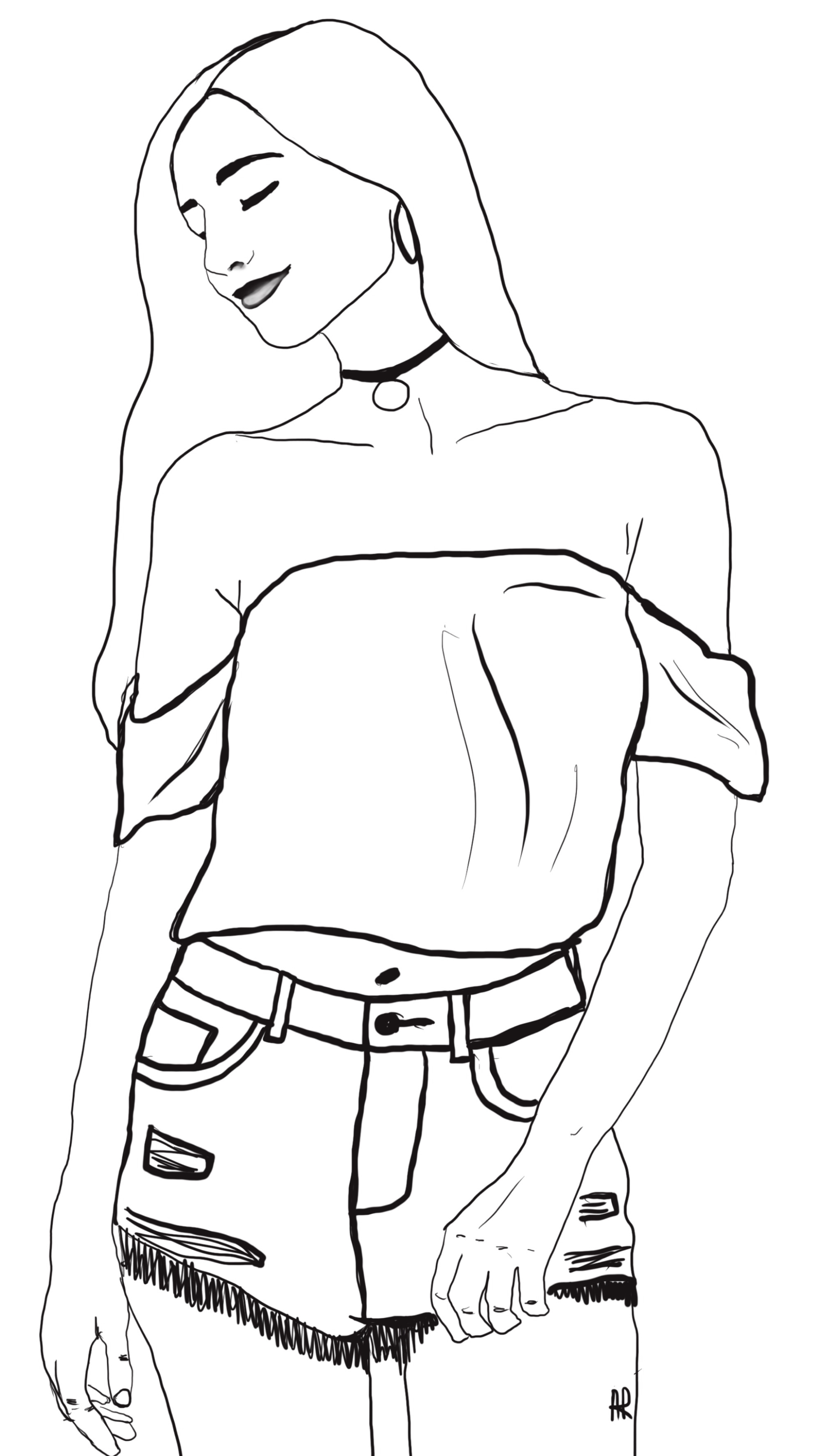 via PicsArt
Digital Art Tips for Every Designer Level
It's important for every digital artist, new or seasoned, to continue improving their digital art skills. With new software and advanced techniques constantly developing, digital artists have to keep up with the latest and continue to refine their artistry. 
Tips for Beginners
Sketch a Lot.

Consistent sketching is not only critical to improving and maintaining your skills, but it helps you come up with new creative concepts you can add to your portfolio. Grab a pencil and sketchbook or your stylus and tablet and start sketching! 

Get Comfortable With Digital Art Tools.

Learning new tools can be overwhelming. Start with the basics and take your time to explore the digital art program you are using. Find a tutorial if you need it. Master the most common tools such as the drawing tool, digital painting tool, eraser tool, and selection tool. PicsArt's

Draw Tool

is a great place to start when learning how to draw digital art. 
Do Warm-up Exercises.

No, warm-up exercises are not only reserved for the gym. Take 15 minutes before you start sketching and warm up with simple shapes and straight lines. These exercise motions help you strengthen your drawing ability while allowing you to acclimate to your digital art software.

Hotkeys Are Your Friends.

These are shortcuts on your keyboard, such as ctrl + x, that allow you to quickly and easily perform certain tasks without having you manually go to the menu every time. Explore the program's hotkeys and memorize these functions for optimal efficiency. 

Evolve Your Favorite Sketches.

Revisit a couple of favorite sketches you have saved (you should save all of your sketches) and work on cleaning them up to really develop the details. This will help you enhance your drawing skills as well as refine your overall creative process. You can save your favorite sketches as Stickers in PicsArt so you can easily apply them to photos you edit down the road as your graphic design style evolves.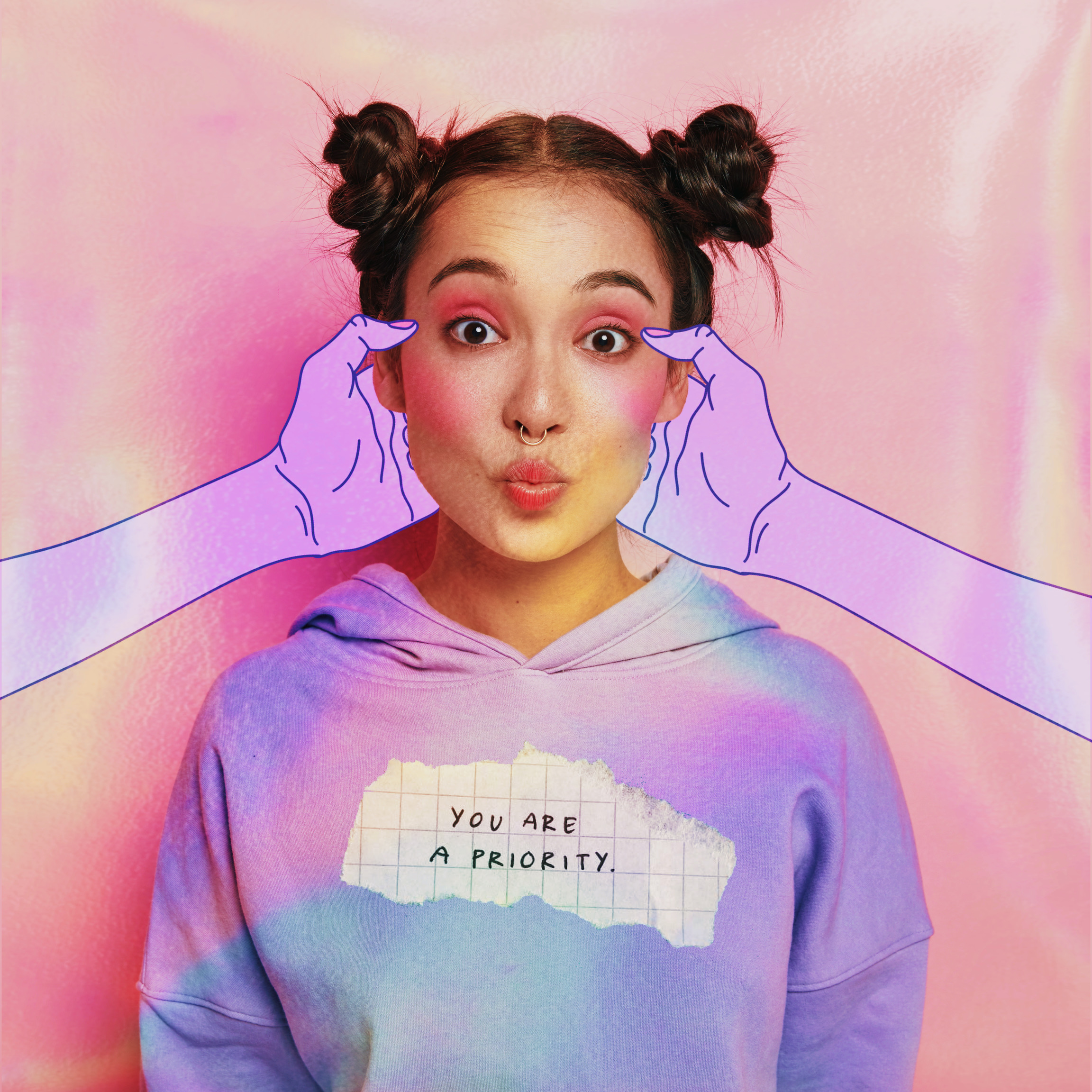 via PicsArt
Tips for Intermediates
Create a Good Color Palette.

You probably have an idea of what collection of colors you'll use for your artwork, but it's a good idea to also establish the stroke color and a color for shading before starting on your illustration. In addition to these components,

your color palette

should also include the correct stroke weights and stroke capping to allow you to stay consistent and efficient throughout your creation. 

Shade Your Illustration With the Right Color.

The stroke color should be the darkest color used in your illustration. In contrast, the shading color should be the opacity of the stroke color. For example, if your stroke color is dark blue, your shading color should be an opacity of dark blue. This gives your illustration an overall homogenous look. Just getting into color theory or need a refresher? We've got you covered with this

Ultimate Guide to Color Theory

.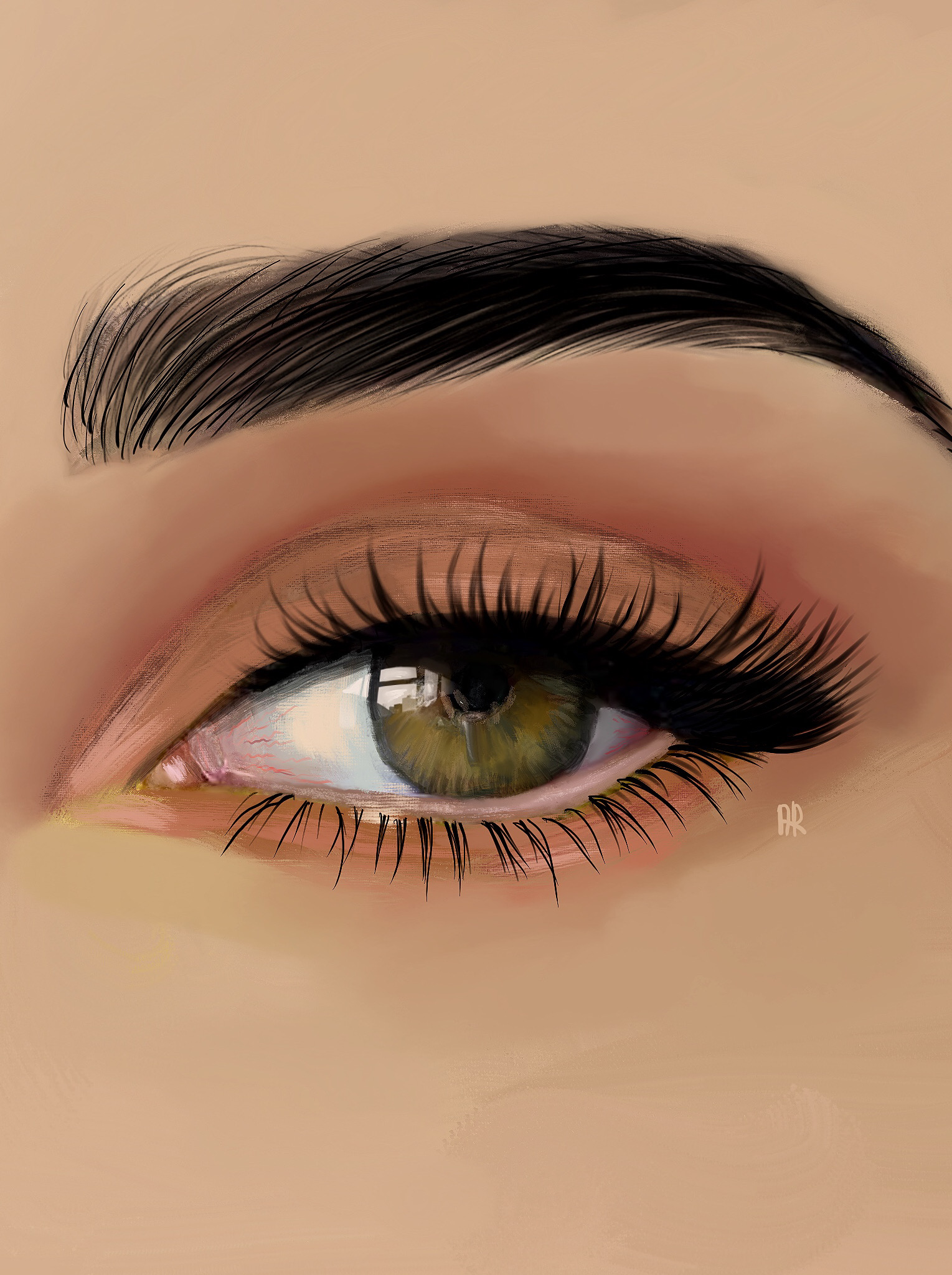 via PicsArt
Identify & Control Stroke Widths.

Using consistent stroke widths gives your illustration a smooth, polished look. Once you identify the various stroke sizes you're using, it's critical to control them throughout the illustration. This especially helps with consistency when you scale objects. 

Develop Your Character Drawing Skills.

This takes a lot of practice, dedication, and some inspiration. Whether you're character drawing by hand or digitally, tap into free online resources available to boost your character design skills. This will definitely take your illustrator game to the next level. 

Don't Worry About Style.

You don't have to establish a certain illustration style or even stick to it. As you advance in your art, your unique illustration techniques will emerge and become better established. It's okay to draw inspiration from other illustrators' work. You'll find that your particular style will surface even if you try to copy someone else's work.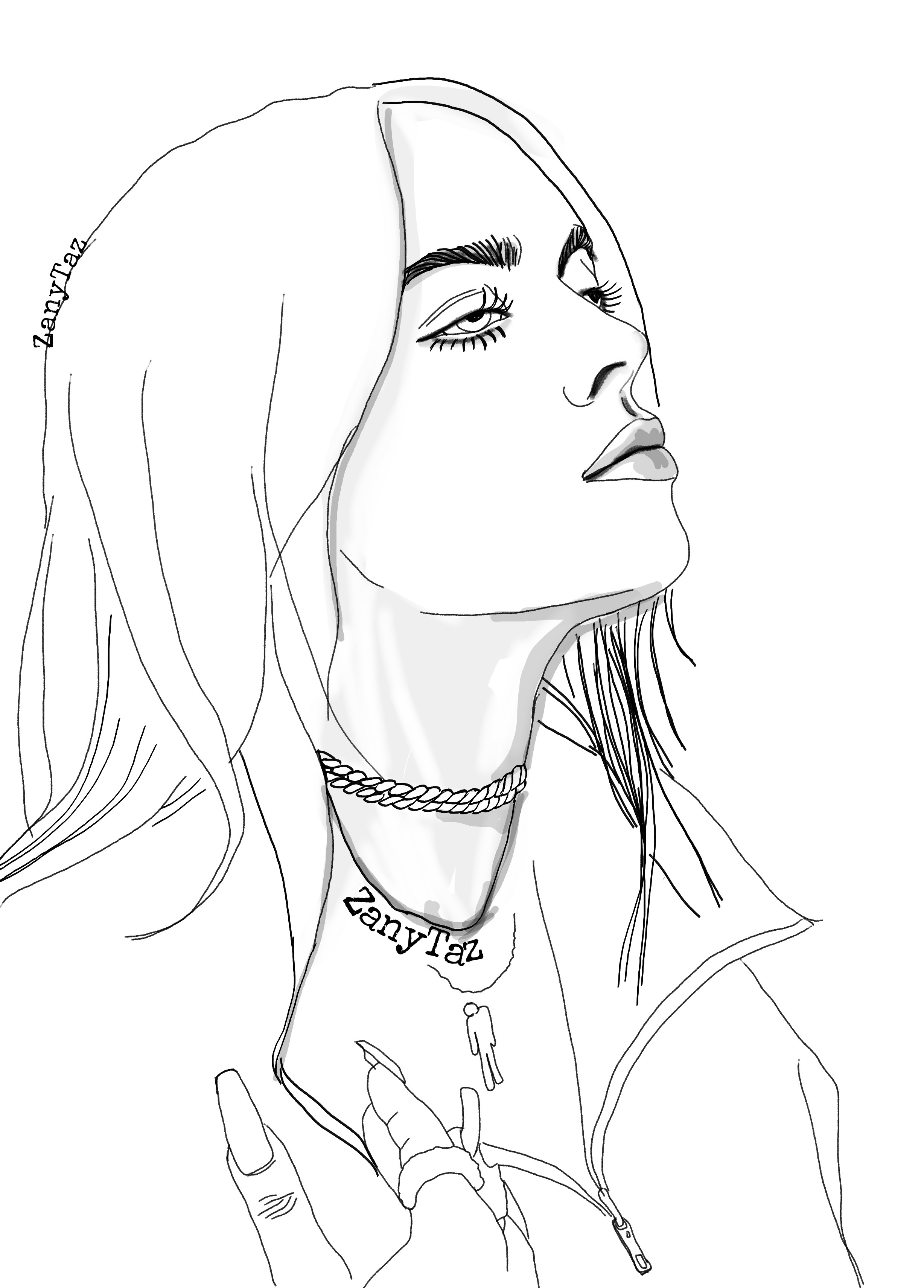 via PicsArt
Tips for Advanced 
Be Ready To Face Big Hierarchies.

When it comes to

Art Director roles

or advertising campaign jobs for big companies, be prepared to face a hierarchy of people that will most likely ask for many revisions before the final product goes live. This time-consuming process needs patience and stamina.  

Get To Know Your True Self.

This is easier said than done but worth the time and effort. As you progress in your career, take note of all aspects of life that contribute to who you are and how you behave. For example, learn your strengths, weaknesses, motivations, hours you are most and least productive, stress factors, etc. Knowing yourself will allow you to be more disciplined and more efficient in your workflow.

Take Care of Your Body.

Illustration not only consumes your time but also your body. Particularly your wrists and back can easily be overused and injured over a long period of time. Be mindful of your posture and motions and try to take precautions to preserve your body long term.

Social Media Is Your Oyster.

In this day and age, you don't need to stick to a traditional portfolio to make a name for yourself.

Showcasing your work on social media

means getting maximum exposure while

building a fan base

along the way. This can open doors in unconventional and fruitful ways!

Challenge Yourself.

If you've developed a steady rhythm of illustrating, and now it's time to step outside of your comfort zone and challenge yourself with something new. Whether it's speed painting, charcoal drawing, making an

image into a cartoon

, or 3D computer graphics, disrupt your status quo. You're guaranteed to learn something new and grow from the experience.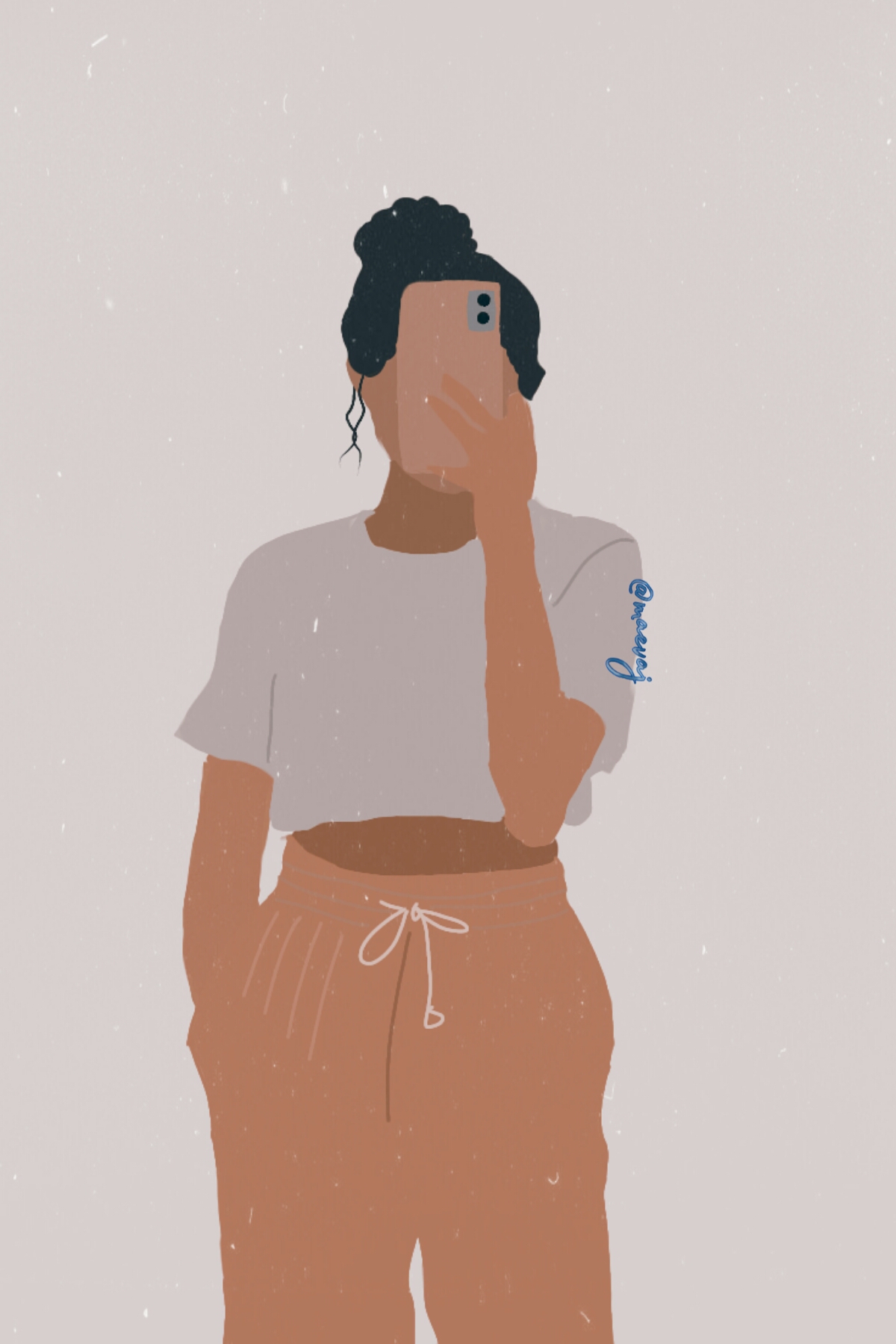 via PicsArt
Digital Drawing Ideas to Try on PicsArt 
Landscape

Landscape drawings involve beautiful variations of depth and color. Mountains, lakes, cliffs, and ponds are among the many scenic elements you can include in your drawing along with a sunrise or sunset. Your finished creation can evoke a true sense of serenity. Once you have a landscape or backdrop that you like, you can easily add it to the background of other photos with PicsArt's easy background change tool!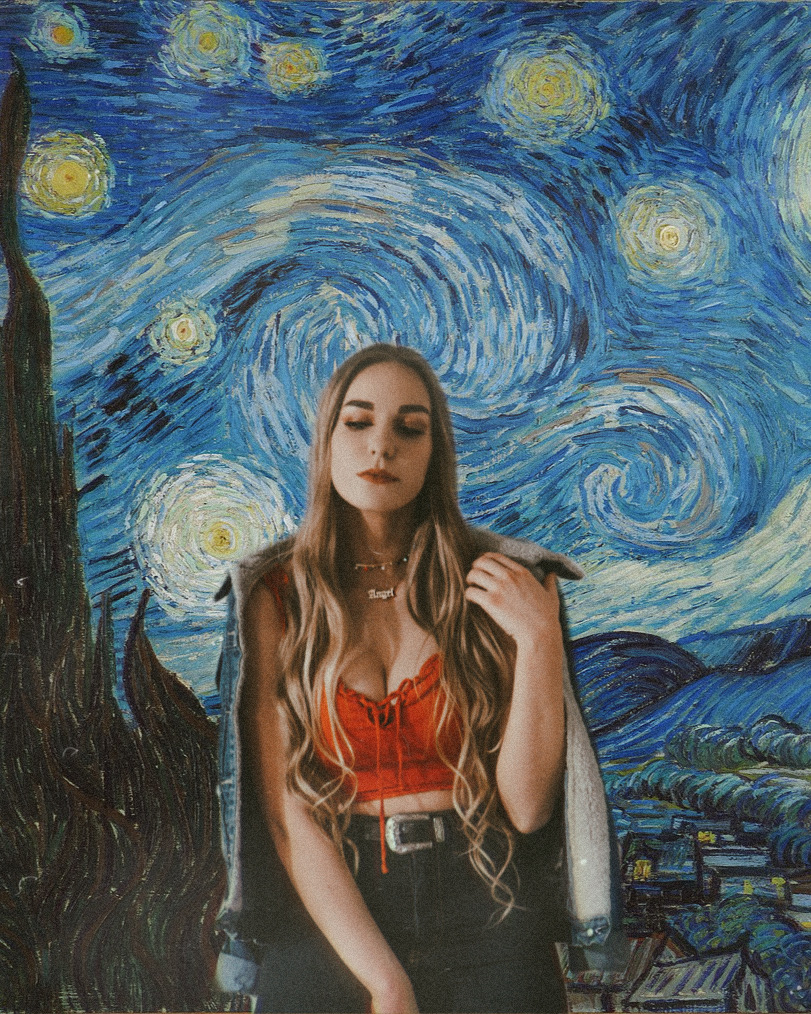 via PicsArt
Characters

Whether you want to draw your favorite manga character or create or very own, this is a super fun digital art project to try. When creating your own character, you can decide what unique characteristics you want, including outfits, accessories, hair color, etc. Use your imagination and get as creative as you want!    
Portraits

A portrait is a classic digital art project that can be challenging and rewarding. Grab a real-life model or use a photograph to recreate a digital portrait. Focus on facial expressions, hairstyle, and mood. The details are all in the face! The Sketch Tool on PicsArt makes portraits super easy to outline, and the end result is stunning!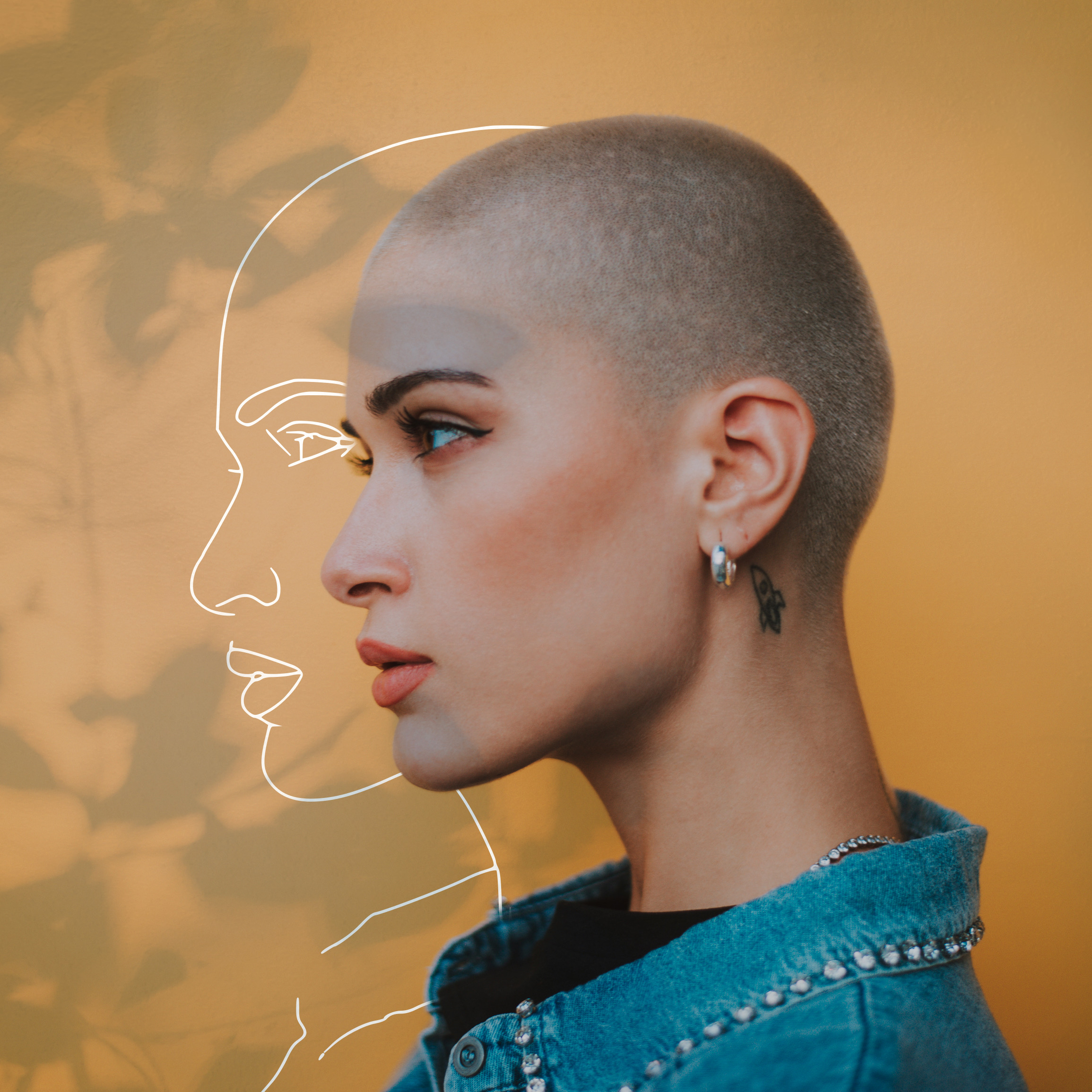 via PicsArt
Creatures

Whether you use your furry best friend or the Loch ness monster as inspiration, digital drawings of animals and famous, make-believe creatures can really show off your skills. These are popular subjects to draw as you can get extremely detailed in colors and features. Don't be afraid to create your own mythical creature as well!
Food
Yes, food deserves its own category when it comes to digital drawing ideas. Although not commonly drawn, when done right, your food drawing may look good enough to eat! From hamburgers and sushi to ice cream and cupcakes, there are tons of aesthetic foods you can digitally draw. Food is notoriously hard to photograph, so if you want to go a step further with your graphic design skills, you can also work on your food photography! 
How to Create Cool Digital Art on PicsArt
Now that you have a few digital drawing ideas in mind, check out this step-by-step guide on how to draw digital art on the PicsArt app.  If you're looking to create digital art online, check out PicsArt's Desktop Editing Tools instead.
Open the

PicsArt app

and tap on the plus sign at the bottom of your screen.

Select the foundation of your digital art project. Depending on your project, we suggest going with a plain white or neutral color solid background so that it does not distract from your drawing. Scroll down to

Backgrounds

and select your background color.

Scroll through the tools at the bottom of your screen and select the

Draw

tool.

Tap the

Brush

icon once. Scroll through the impressive selection of brush patterns and select one. You can also adjust the brush size, opacity, and other settings down below. Once you've adjusted your brush settings, tap on the checkmark on the upper right-hand corner of the box.

To select a color other than black, select the color box on the bottom left corner and select your desired color. Tap the checkmark again. 

Begin your digital art masterpiece. Toggle between different brushes and colors to add depth and variation to your drawing. 

You can add text, shapes, photos, and stickers by clicking on the respective icons at the bottom of your screen.

Tap

Apply

on the top right to save all your changes. 

Click the

Download

button or

Next

to share
PicsArt all-in-one Photo and Video Editor, Collage, and Sticker Maker is the world's largest creative platform with over 150 million monthly active creators and influencers. PicsArt has collaborated with major artists and brands like Taylor Swift, The Jonas Brothers, Gwen Stefani, Maroon 5, Lizzo, Meghan Trainor, One Direction, MONSTA X, Warner Bros. Entertainment, iHeartMedia, Condé Nast, and more. Download the app today to level-up your photos and videos with thousands of quick & easy editing tools, trendy filters, fun stickers, and brilliant backgrounds. Unleash your creativity with PicsArt and upgrade to Gold for awesome premium perks!