Summer is the season of showing skin, and what better time to experiment with the tattoo of your dreams?
Whether you're taking a cue from Queen Bey with full-on glam or going for a more minimalist approach, it's all possible with PicsArt. So let's go through a few ways to give yourself a fake tattoo that will have everyone doing a double take (and a double-tap) on your summer photos.
Use Clipart (duh).
Clipart is your easy, no-fail way to add tattoos to your photos. You're sure to find what you want in the PicsArt Shop, (along with a few things you didn't even realize you wanted). Our favorite packages these days are Hipster Tattoo, Zentangle Art, and Glyphs, but there are lots more for you to experiment with. When you're applying Clipart, just be sure to reduce the opacity a bit so that it looks more natural.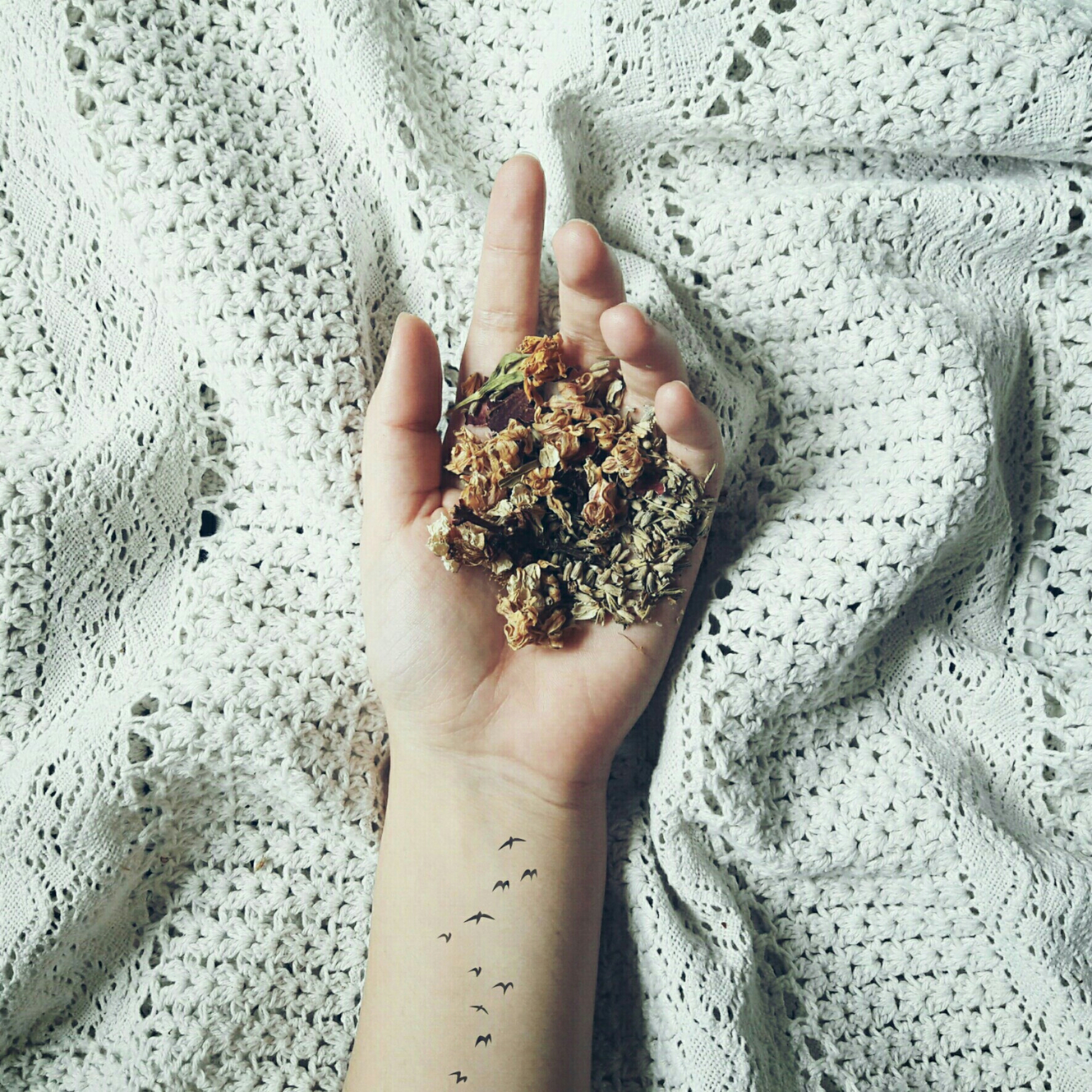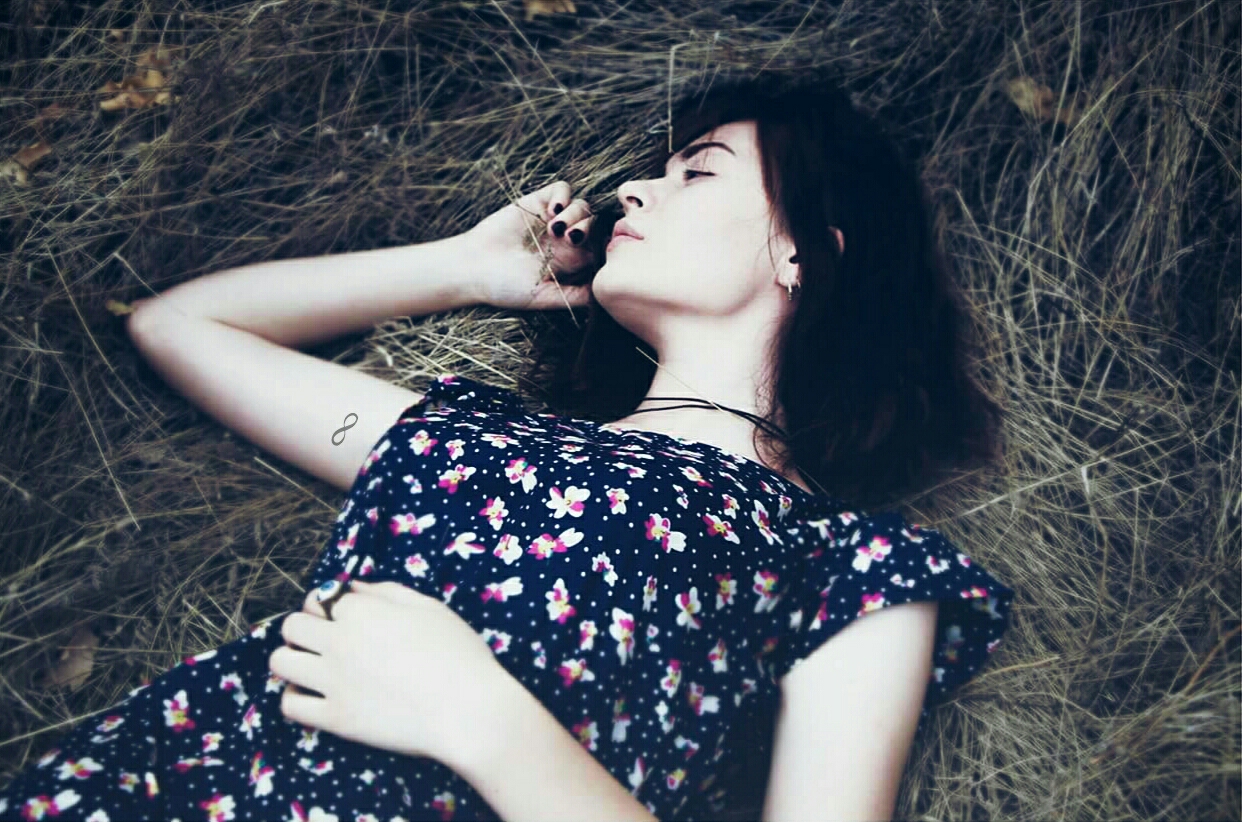 Make the Stretch Tool your new BFF.
Lots of celebs are infamous for stretching and shrinking parts of their photos (thigh gap, anyone?), but there's a lot more that you can do with the Stretch Tool. When you want your Clipart to blend seamlessly onto a curved surface (like…a human body), the Stretch Tool will be your godsend. Use it to pinch and enlarge areas of your tattoo so that it appears curved. The effect is subtle enough that people probably won't notice it, but powerful enough that it makes a difference.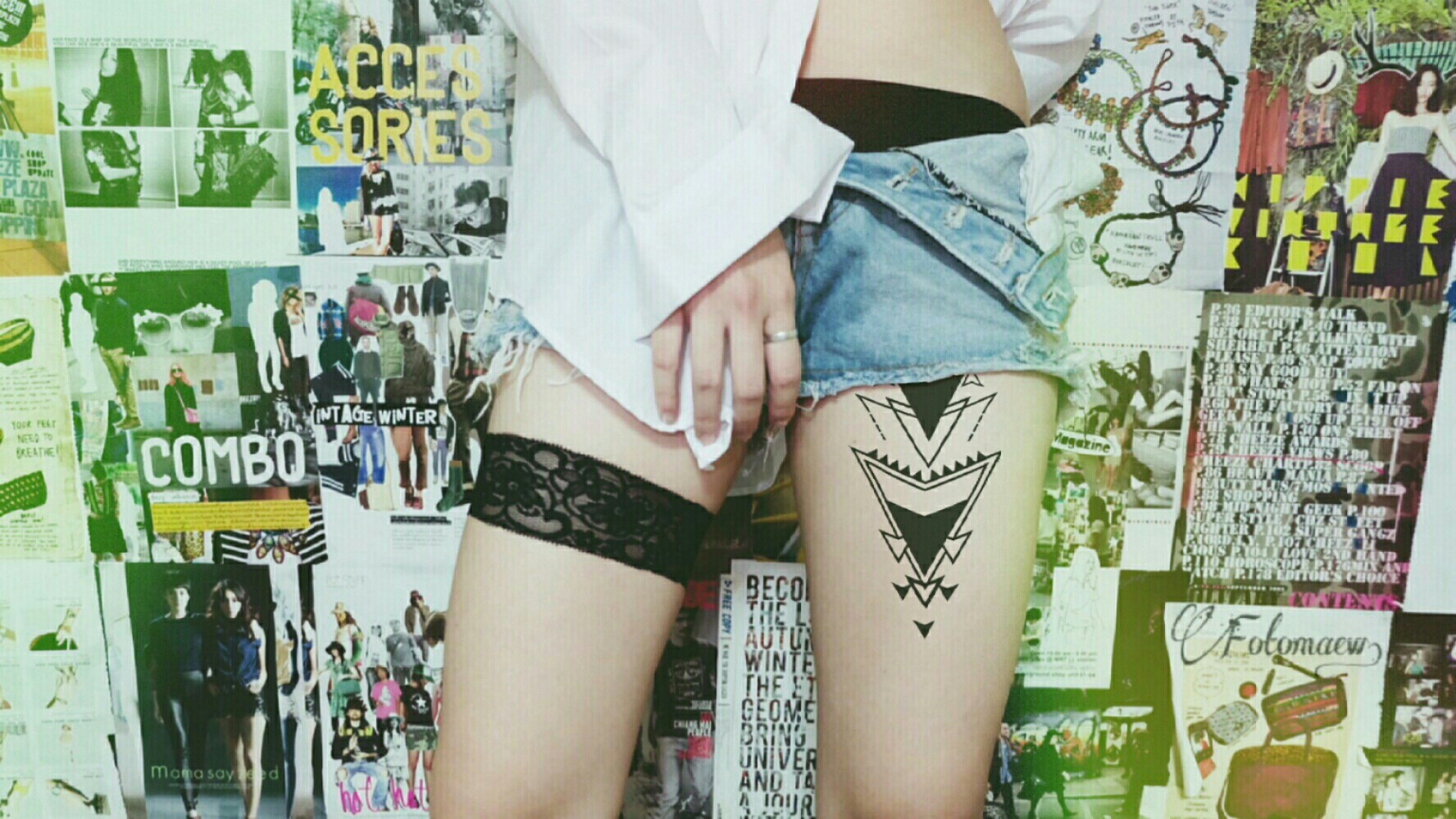 Go for simple geometric shapes.
The Shape Tool is your go-to for this one. Just open your photo in Draw and use the Shape Tool to add on your favorite shape. Circles, diamonds, Illuminati-style triangles? Check, check and check.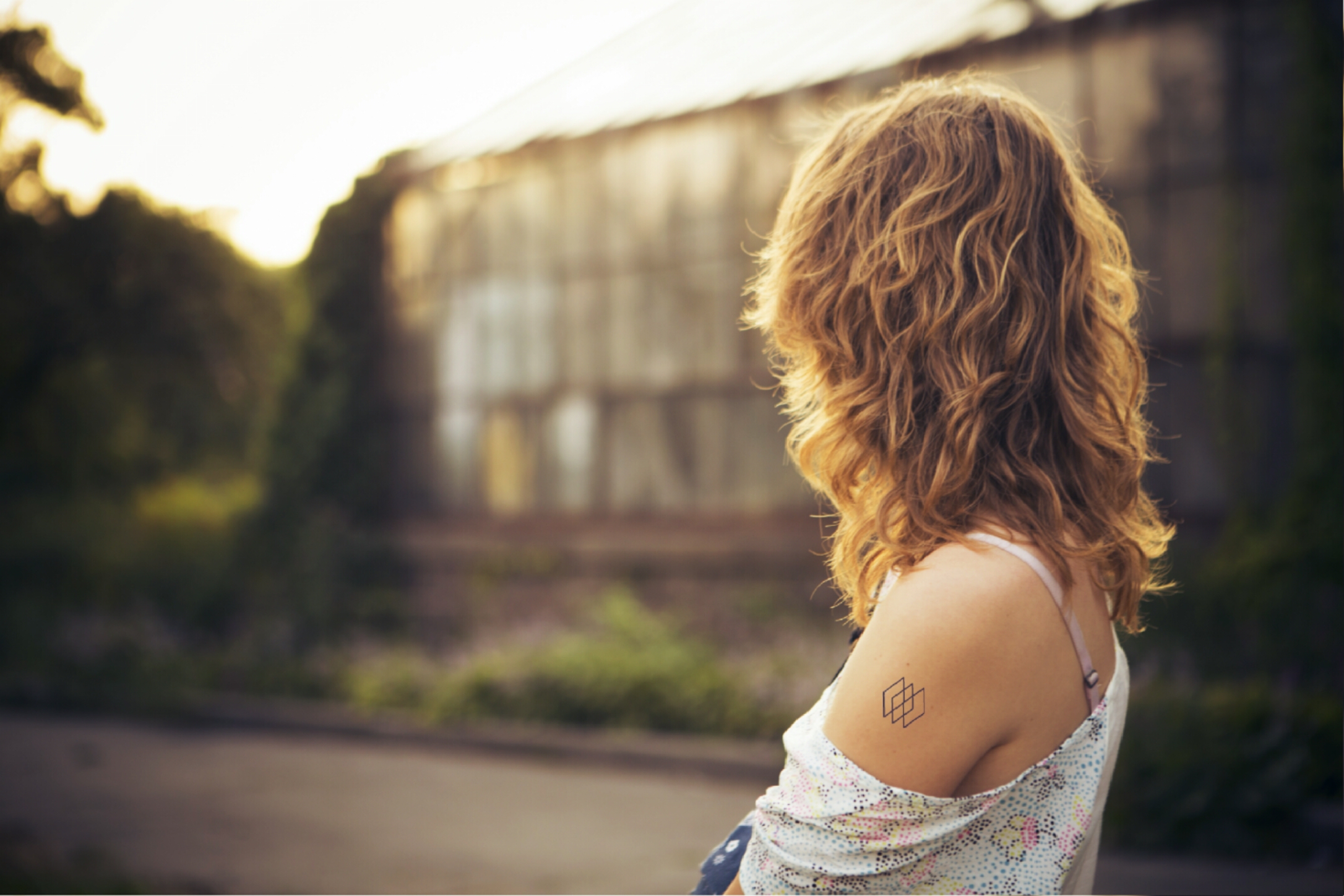 Pro tip: Layers are super helpful for edits with the Shape Tool because they allow you to adjust the size and placement after you've added your shape. Instead of manually creating separate shapes and going through the painstaking process of making them all the same size and dimensions, we just put the first shape on an empty layer, duplicated it twice and then used the "Transform" option to drag the shapes into place.
Add your favorite quote.
Whether it's an affirmation of your awesomeness, a line from your favorite poem, or a reminder to just breathe, experiment with different texts and fonts on your shots. Our favorite font packages for this are the Handwritten, Typeface and Tattoo Fonts packages. And, if you're on Android, the Text Tool lets you to curve your text for a more natural look. Just tap on the sliders icon at the top of the screen, select "Wrap" and use the slider to curve your text (iOS users, don't despair — the Stretch Tool will get the job done too).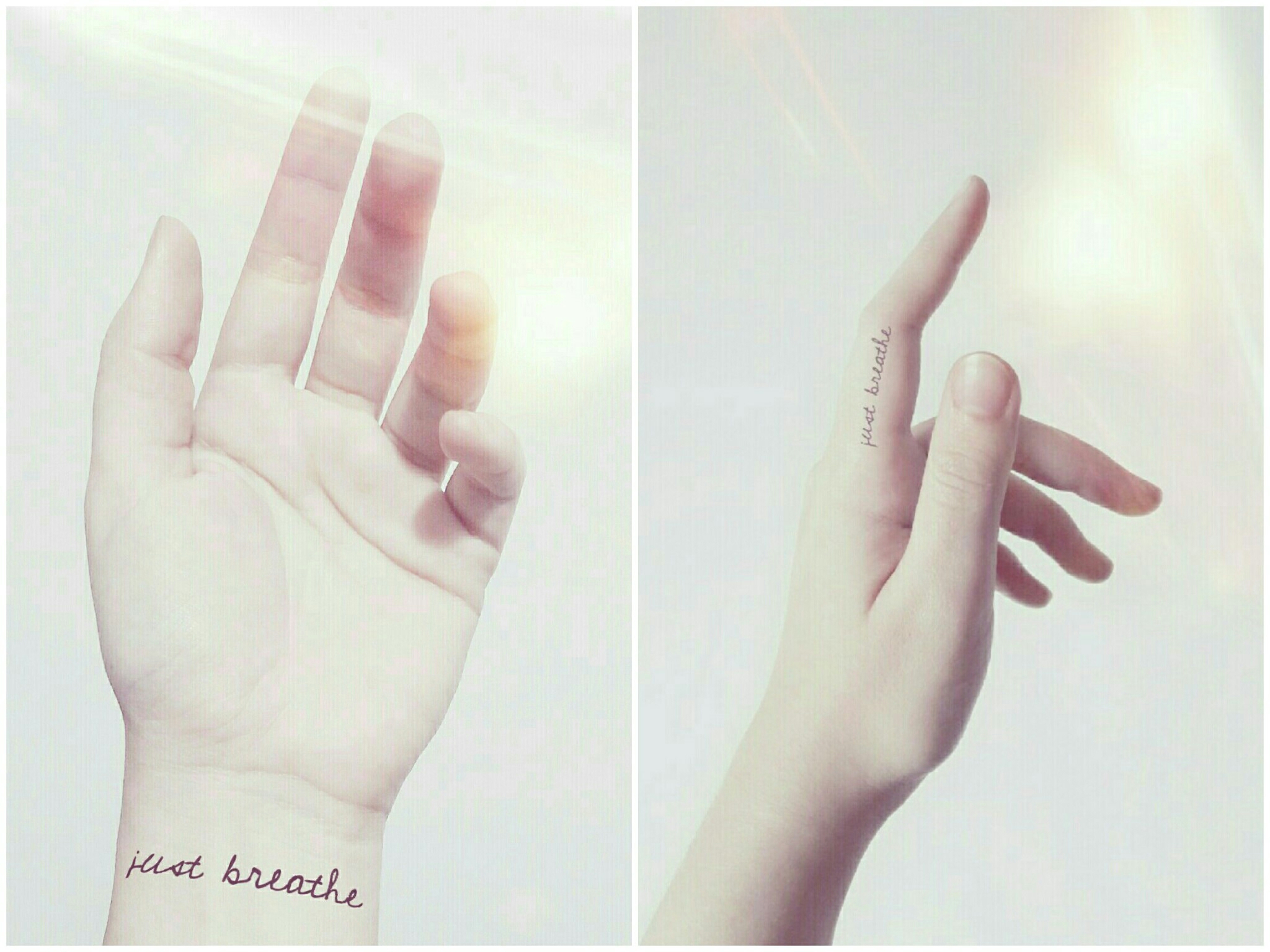 Have it peek out of your clothes.
Remember that the whole tattoo doesn't have to appear in the photo. Instead, let it peek out from your sleeve, your socks, your shorts (We wear clothes. It makes sense). Just tap on the eraser icon when you're placing your Clipart and use your finger to erase the parts of the Clipart you want to hide. So simple.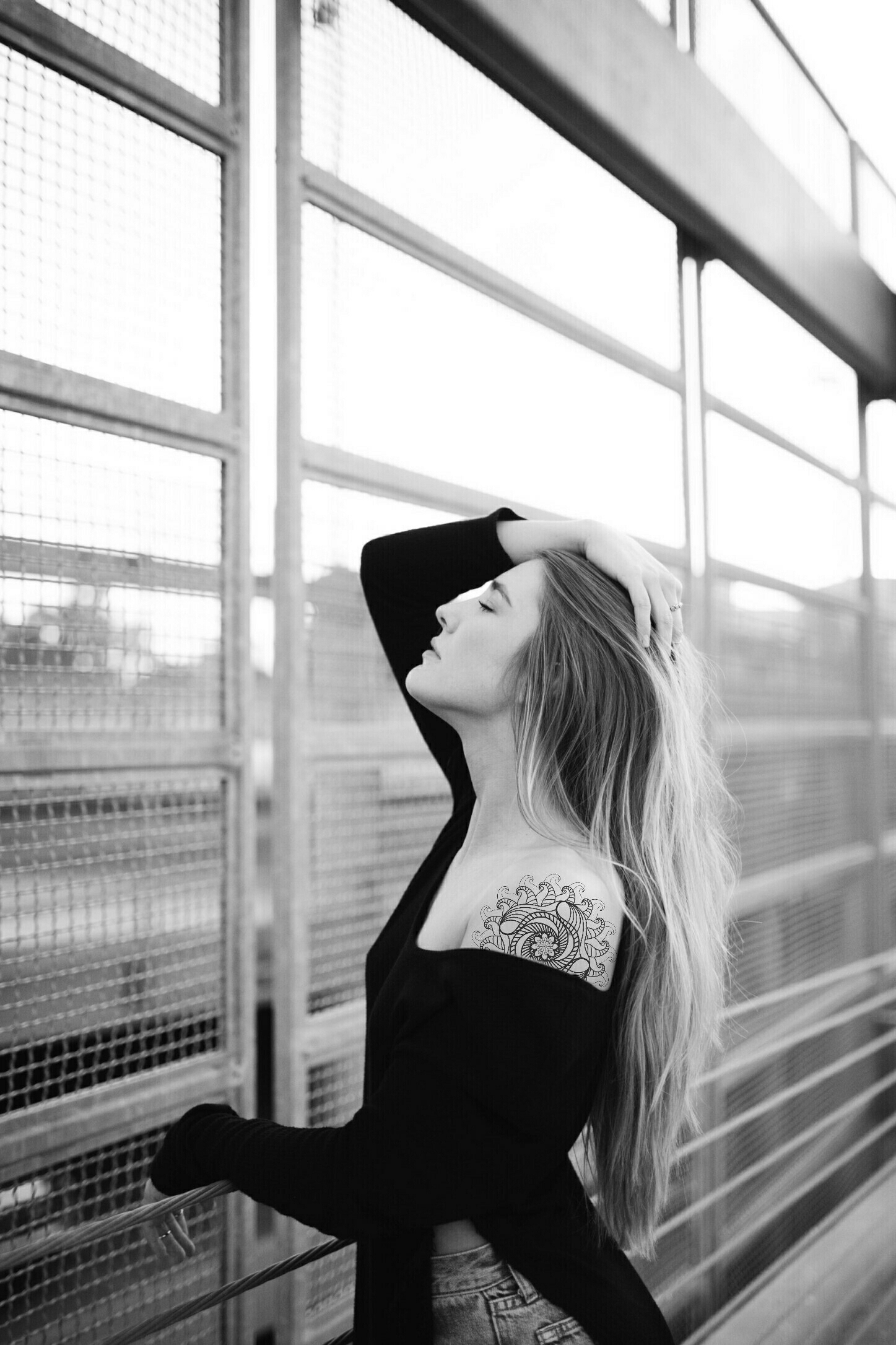 Ready to try out a tattoo for the summer? Show us your edits by uploading them to PicsArt photo editor with the hashtag #Tattoo!