Posters are one of the oldest forms of advertising that remain popular to this day. From product ads to movie promotions, a good poster design can turn any business into a crowd magnet. Unfortunately, not all posters manage to do this and forgettable posters flood our feeds and walls. So how do you get the best poster design? 
It's not just about creating a beautiful poster, you need to evoke the right emotions with it. If you're struggling to find the right poster design for your business, there are a few tips and tricks to keep in mind. We'll share five of them below.
If you want to learn how to make a poster or are simply looking for poster design inspiration, then you're in the right place. Knowing how challenging it can be to create visually aesthetic but memorable posters, we have carefully curated the fundamentals of poster design for designers of any level. By the end of this guide, you'll have all the knowledge and the tools necessary to make good poster designs. 
History of Graphic Design Posters
Graphic design posters are one of the oldest forms of advertising. One of the earliest examples of posters, a public hand-drawn notice, can be traced back to 1477. Posters were then used to advertise various products and businesses, and were heavily focused on typography. Bold texts were a staple in early the posters as they were meant to be readable from a great distance, much like a billboard today.
For a very long period of time, the majority of posters were hand-drawn, but the invention of lithography at the close of the 18th century turned things around. Over the following decades, lithography became more commercially popular and designers experimented with more poster design styles such as Art Nouveau and Art Deco. Slowly, posters were used not only to advertise products, but also political ideologies and parties.
With the advent of the digital age, it became easier than ever before to design posters. Artists were no longer forced to manually carve out designs, instead creating digital tools that dramatically quickened and simplified the design process. Nowadays graphic designers have all the tools necessary to create mesmerizing posters in a matter of minutes. 
Benefits of Good Poster Design
As you may have noticed by now, graphic design posters have a rich history of popular use. You can likely recall at least one eye-catching poster design you've seen before. But beyond helping you remember a product being advertised, there are several other benefits of poster design. 
Visibility
A good poster design can stop people in their tracks. Graphic designers adhere to design principles that ensure that posters can be spotted from afar or in the middle of rapid movements. Whether people are driving or are simply far away from the ad, a good poster will spark their curiosity. Big bold typefaces along with deliberate color palettes ensure that posters are legible and visually appealing no matter the circumstances.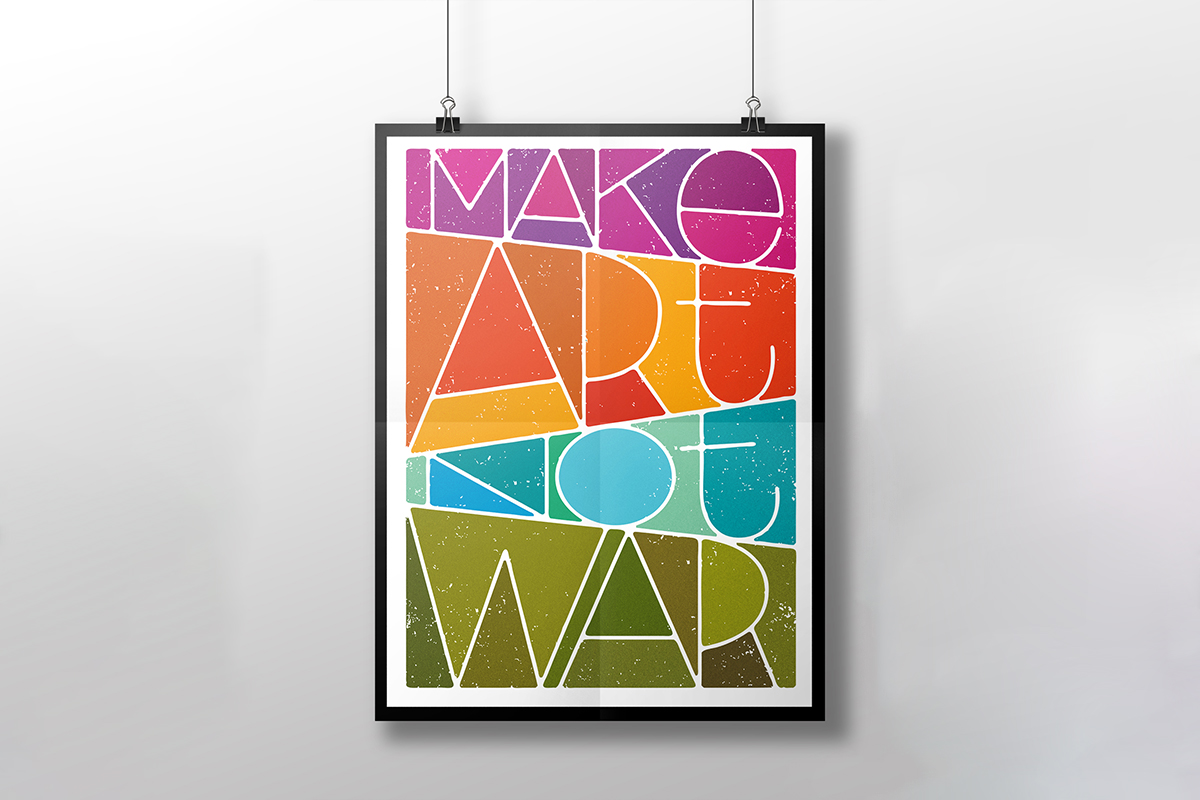 Spreading Brand Awareness
A good poster design can spark a potential customer's curiosity, making it a great marketing tool for brand awareness. It's easy to share posters both online and in real life, which helps drive high impressions on your poster content. When done right, memorable poster designs not only help sell a product, but also give a lasting impression about your brand. 
If people like your posters, they are more likely to remember the name of your business. Even if they don't purchase the product you advertised, they might purchase something else under your brand name or simply spread the word around about your company. It's a win-win situation for you.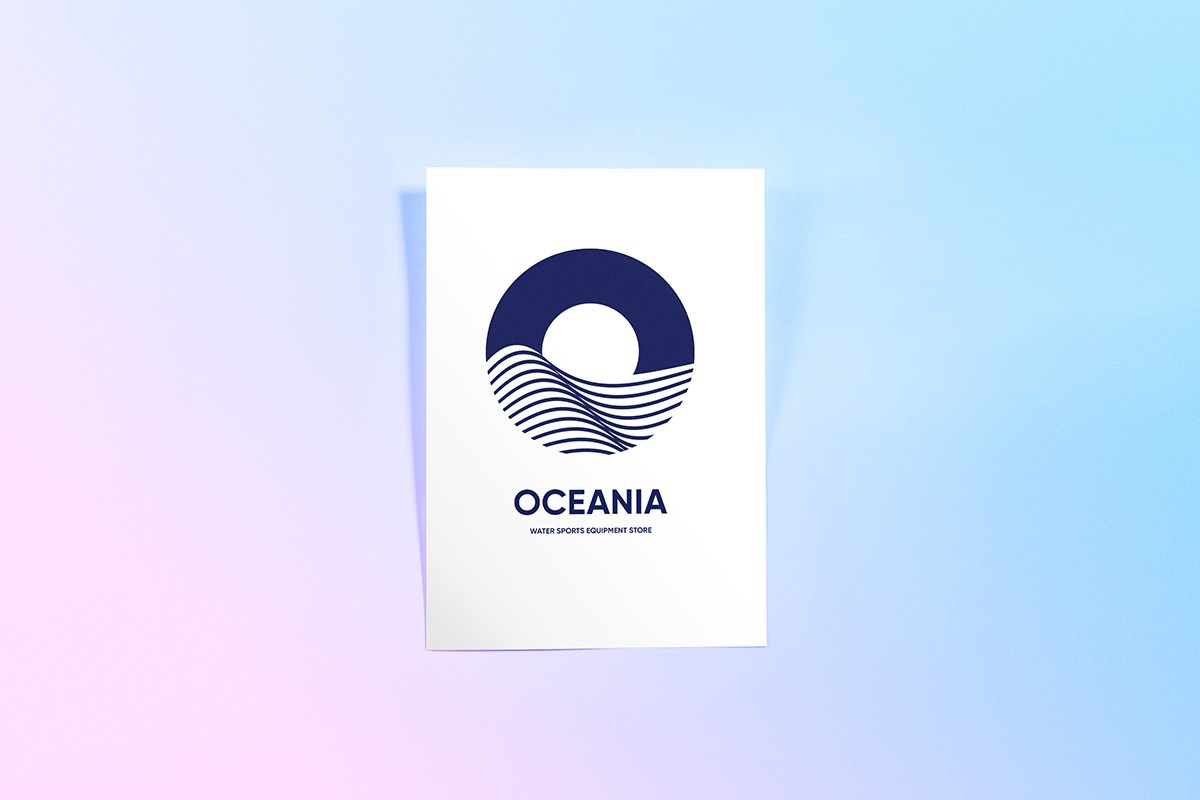 Targeting the Right Audience
What differentiates a good poster from a bad one is how successfully it manages to communicate a message to the right audience. A good poster design targets a specific group of people and succeeds in grabbing their attention. It also has a clear call to action. It may seem alluring to try to grab the attention of every passerby, but it's better to successfully grab the attention of a small key group than fail to attract anyone from a larger pool.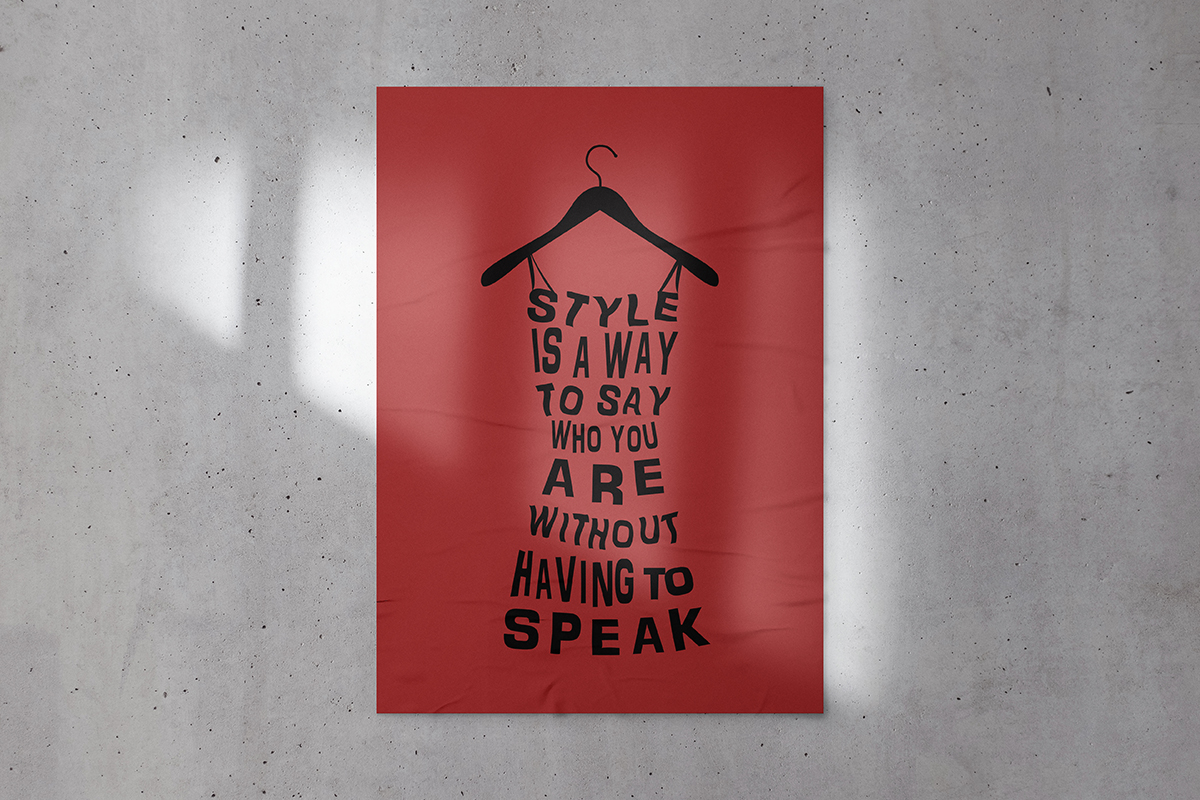 High Recall
Let's try something, close your eyes and try to remember a poster design that you've seen before. You likely found it visually appealing or there were some other elements that caught your eye and made you remember it. Chances are you could come up with at least one or two examples of famous posters alone. A good poster design is more likely to be remembered by viewers.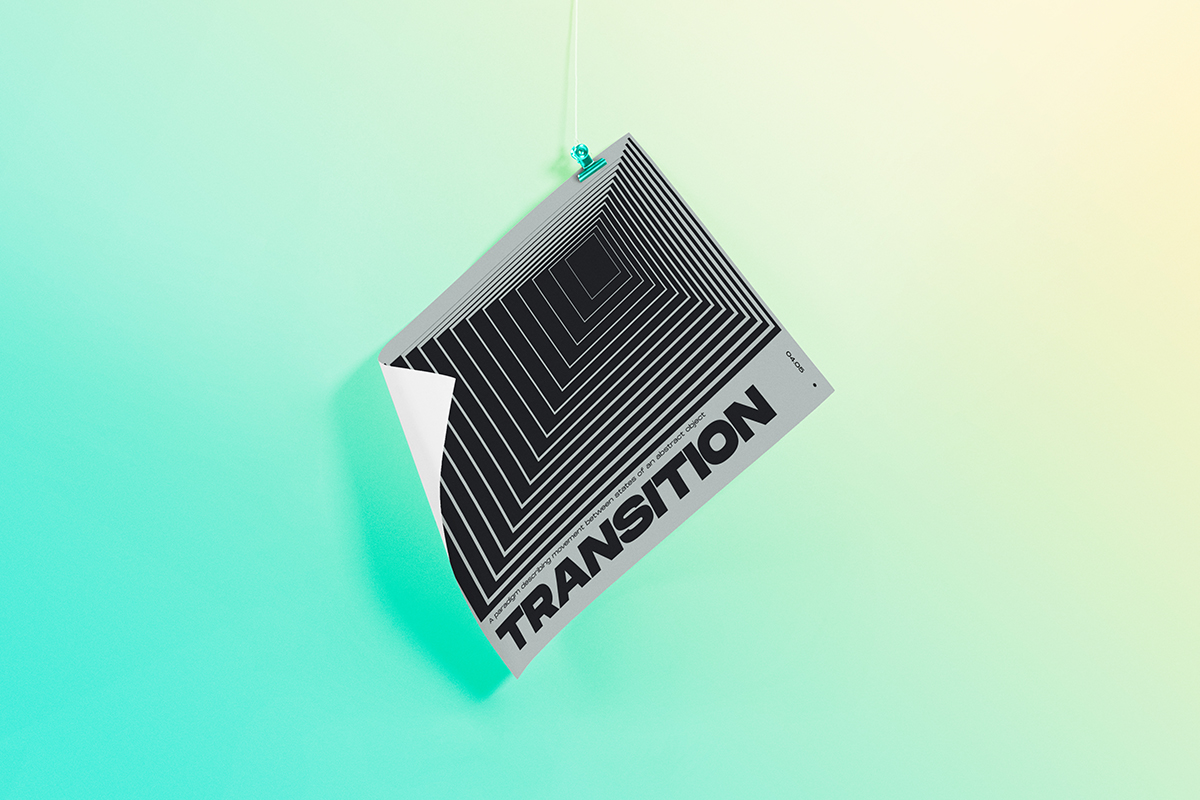 Call to Action
When done well, a poster campaign can drive people to take action. The action can vary – anything from purchasing a product to recycling more, donating to the school fundraiser or voting in an election. A well designed poster can not only help you easily communicate a message to your target audience, it can also spark action.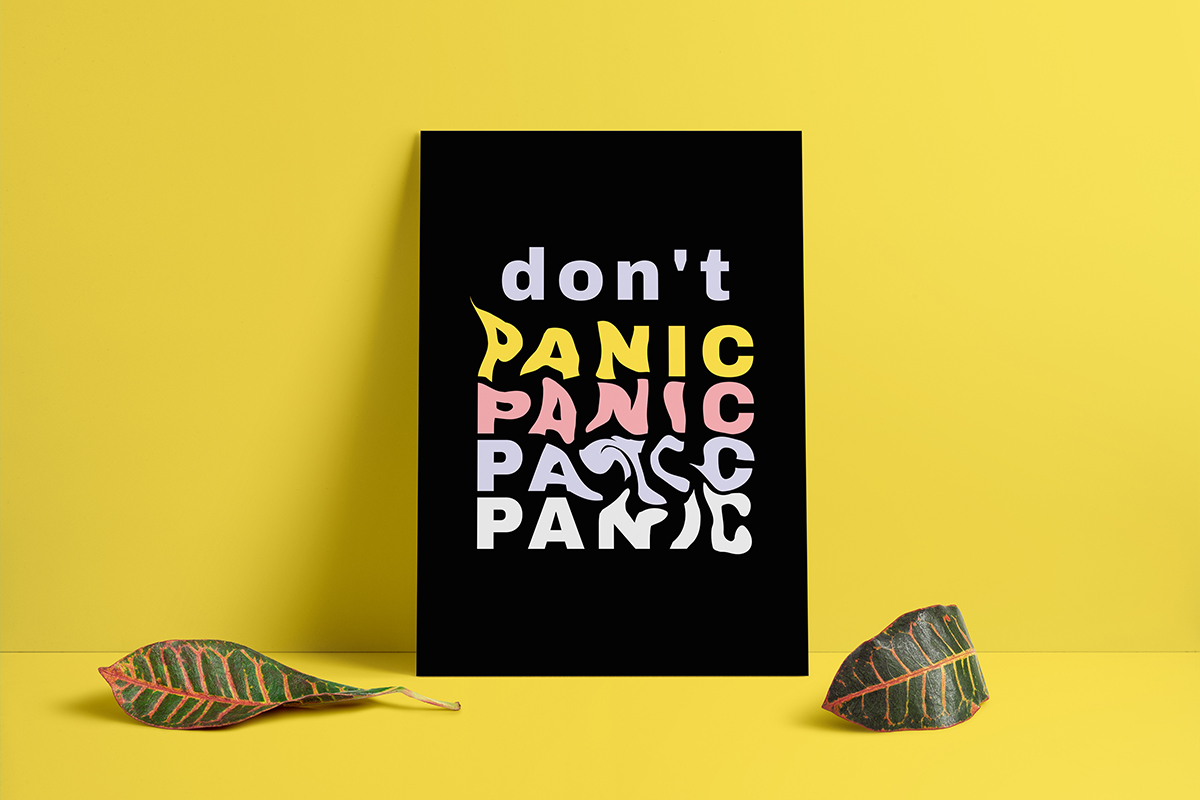 What are the Types of Poster Design? 
There are a huge variety of types of poster designs, based on the placement, target audience, and actions they intend to drive. While there are too many for us to cover here, we have compiled a list of poster design types that you should definitely check out. 
Advertising Posters
Advertising is one of the main reasons posters were created in the first place, so it's no surprise that it has a design category of its own. Typically, the design elements in these posters are focused on selling a specific product or a brand.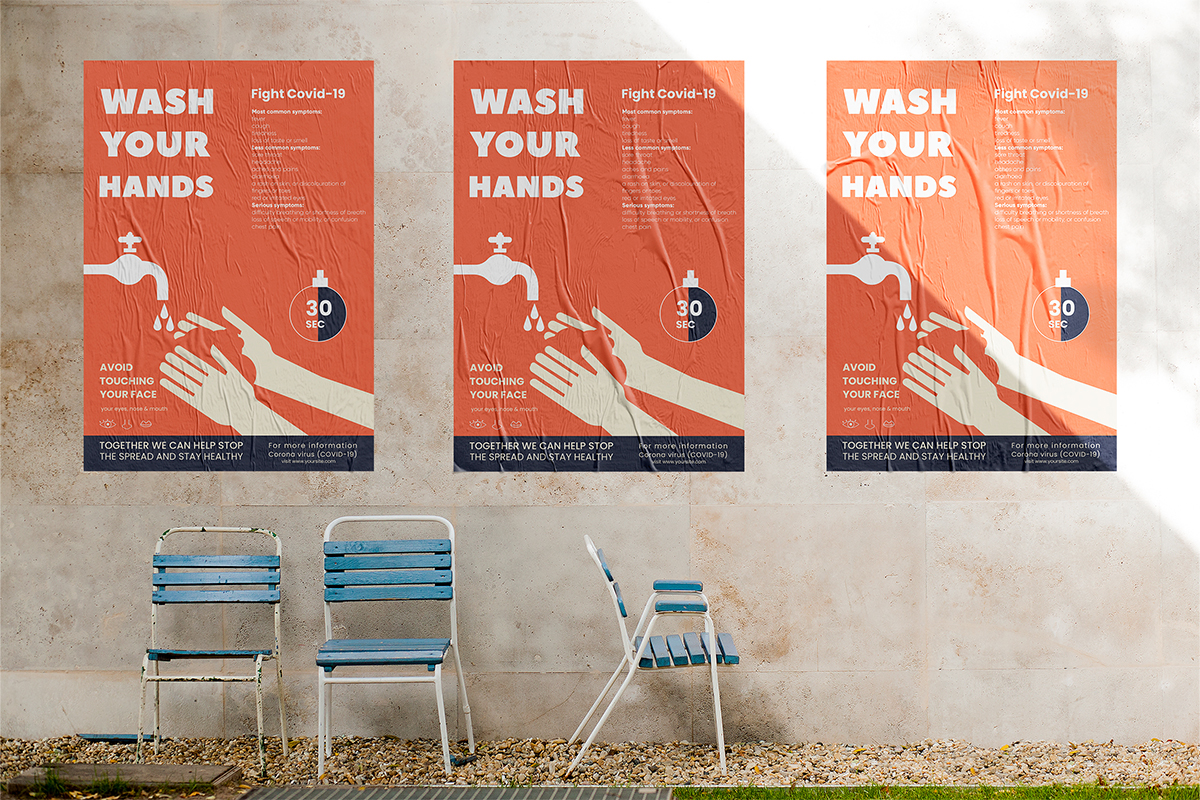 Movie Posters
Movie posters can have a huge impact on pop culture. They're used not only to advertise movies before their release, but also to spark a nostalgic feeling long after becoming a blockbuster favorite.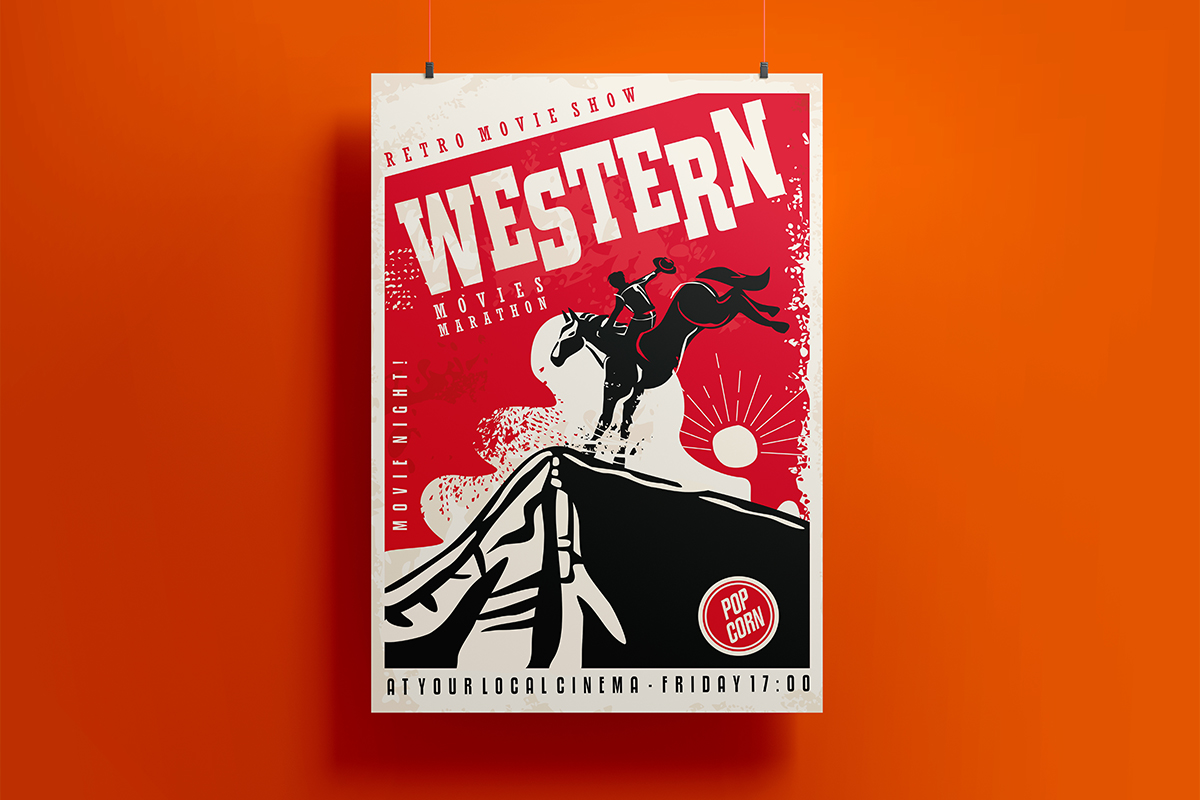 Political Posters
Political posters have earned a special design category in the design community. They developed their distinct visual style during World War I and became especially popular during World War II. Even if you're not interested in creating political posters, they are still a great source for poster design inspiration.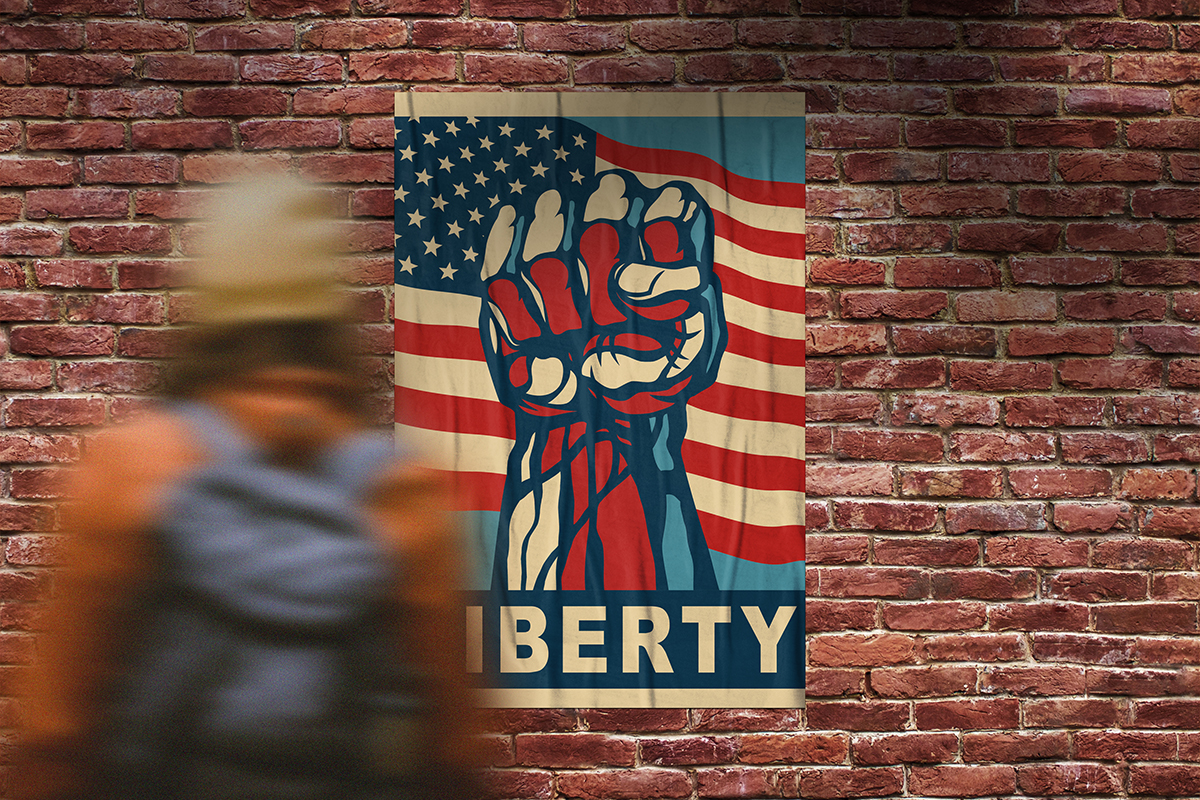 Educational Posters
Educational posters aim to provide useful information in an easy to understand, hyper-memorable way. You may remember a handful of posters that fall under this category from when you were in school.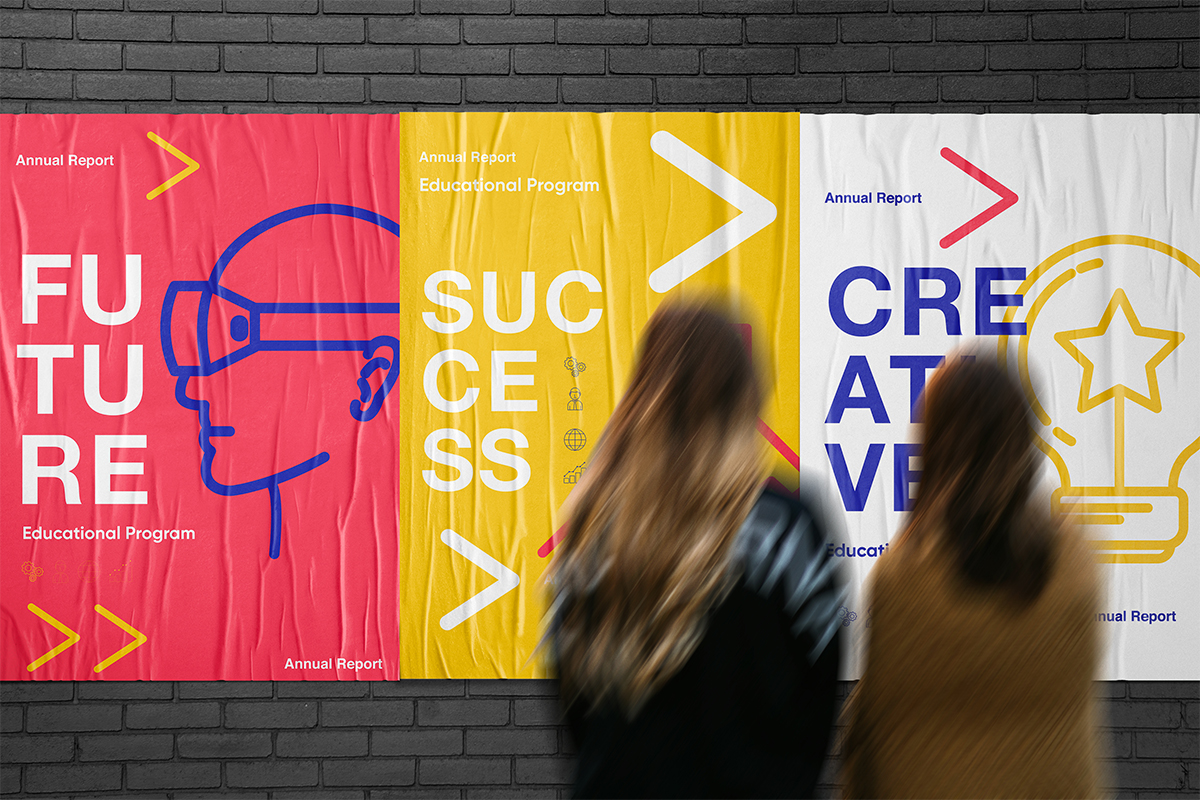 Event Posters
From concerts to block parties, you have definitely encountered at least one event poster before. They are generally easy to spot, leverage festive colors, and provide a lot of information through minimal text.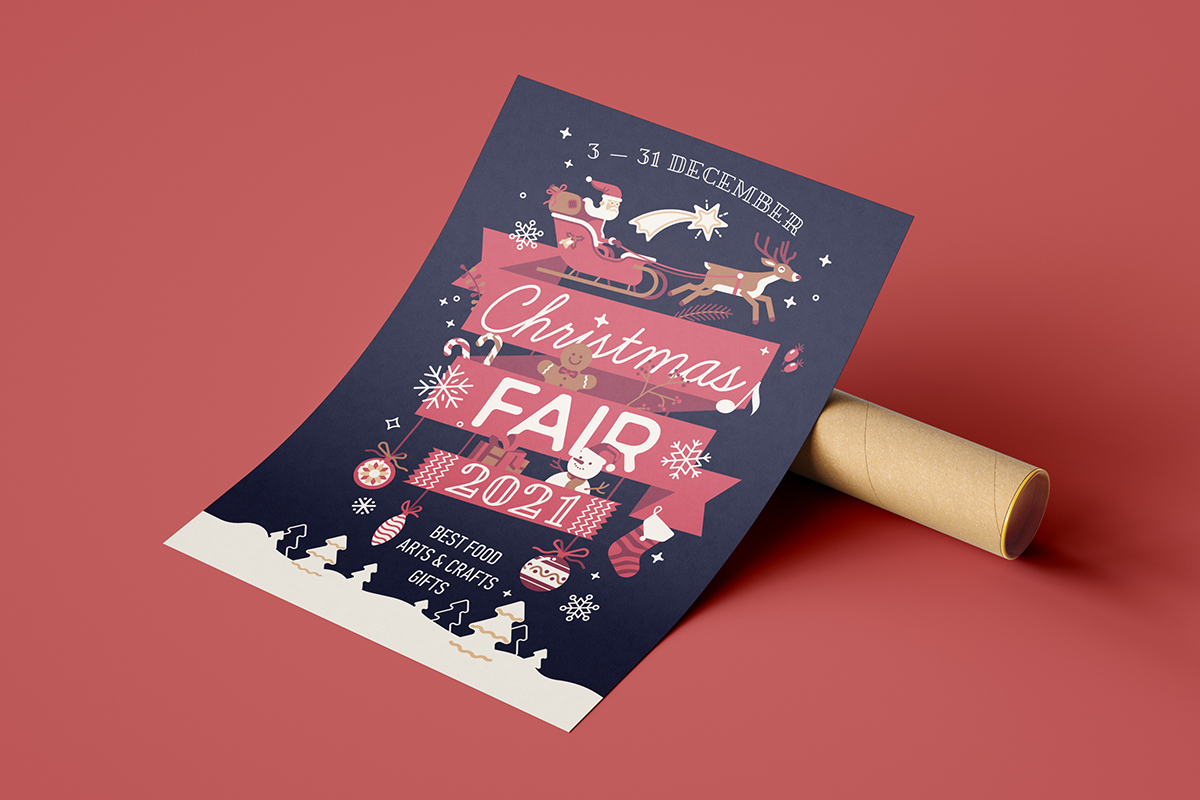 5 Fundamentals of the Best Poster Designs
So what goes into making a good poster? Here are the five fundamentals of good poster design. 
1) Contrast
Like with flyer design, one of the fundamental rules of good poster design is to grab attention. And the best poster designs leverage contrast to help guide the eye of the viewer. You want your audience to look at specific places within the poster for full effect. For example, if there's text on your poster, you need to make sure the font and colors contrast with the background, making it legible from far away.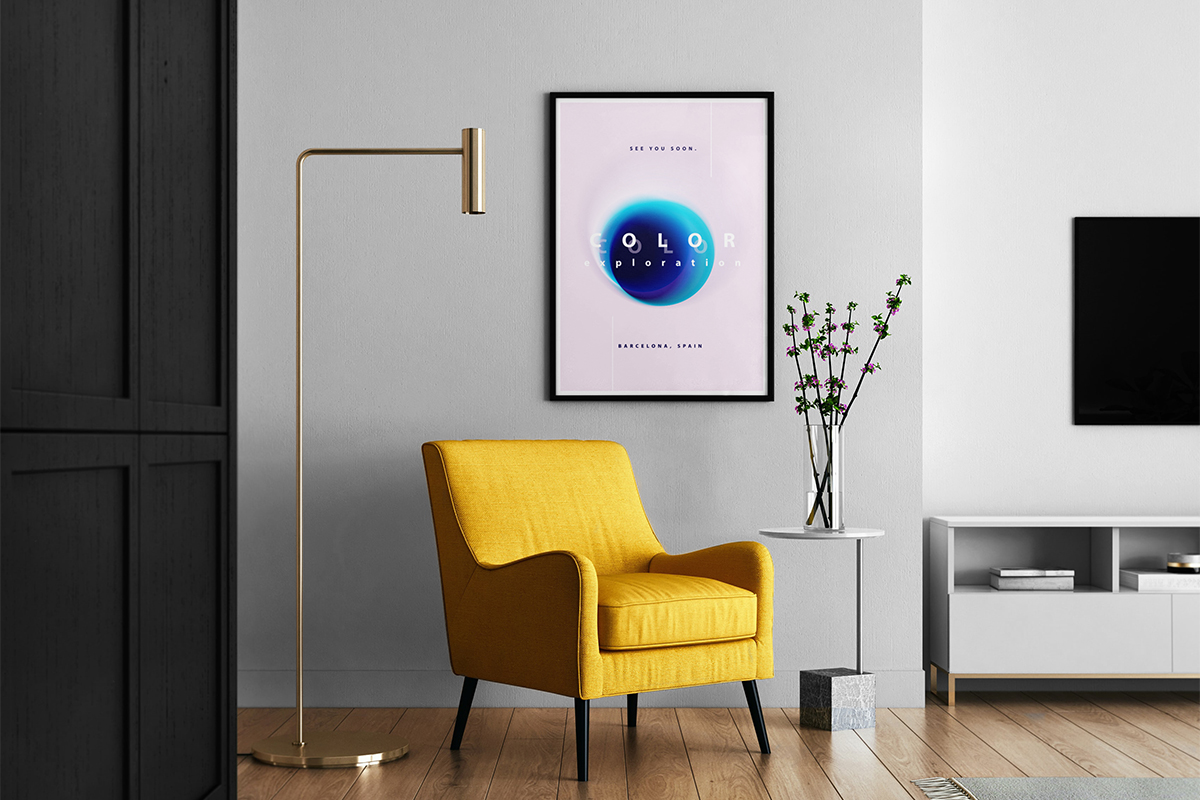 2) Location
Always take into consideration the location where your poster will be posted. If you're designing a physical poster that will be plastered on walls across town, then you need to keep in mind the backdrop color of the wall the poster will stick to. 
If you're designing a digital poster, then make sure to consider the layout of the website the poster will be uploaded to. You can either incorporate the color scheme of the website into the layout of your poster, or create something in full contrast to it to attract more attention.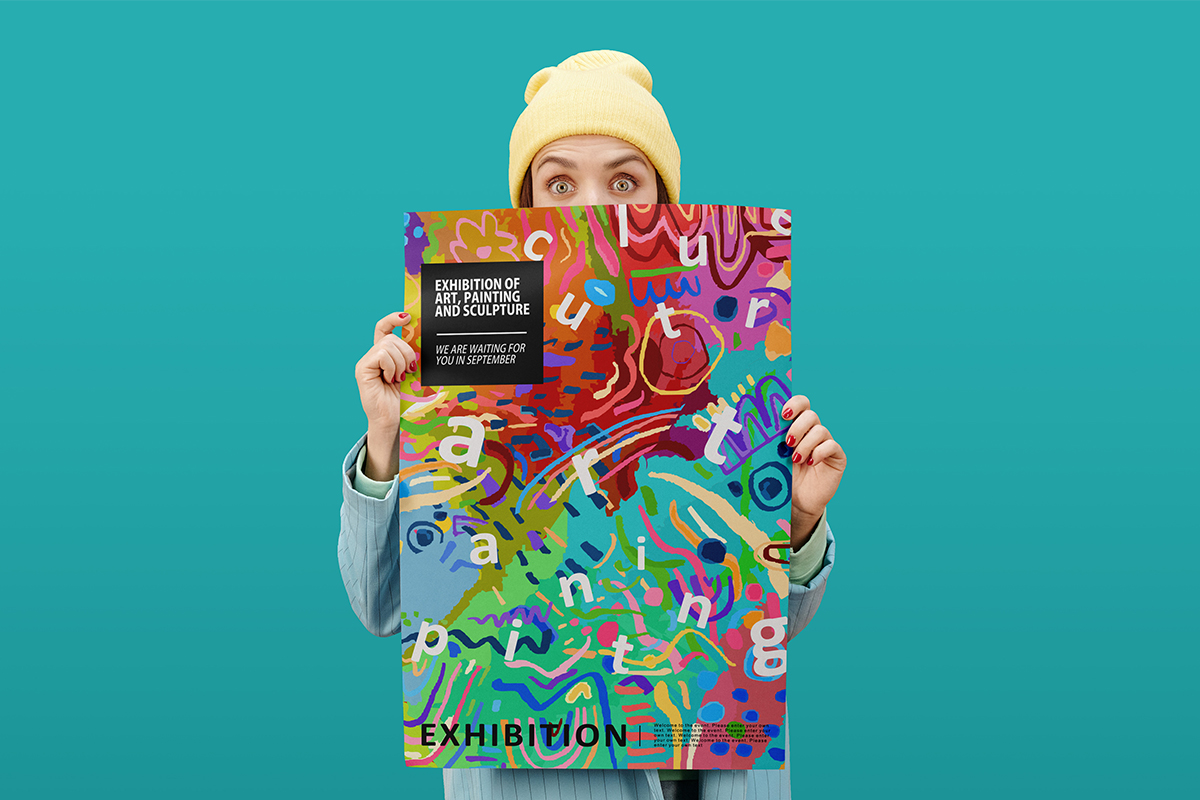 3) Typography
Most poster designs incorporate text as part of the call to action. Luckily, there are so many beautiful, catchy, and most of all, effective fonts to use. Check out this guide to font pairing for an eye-catching poster design.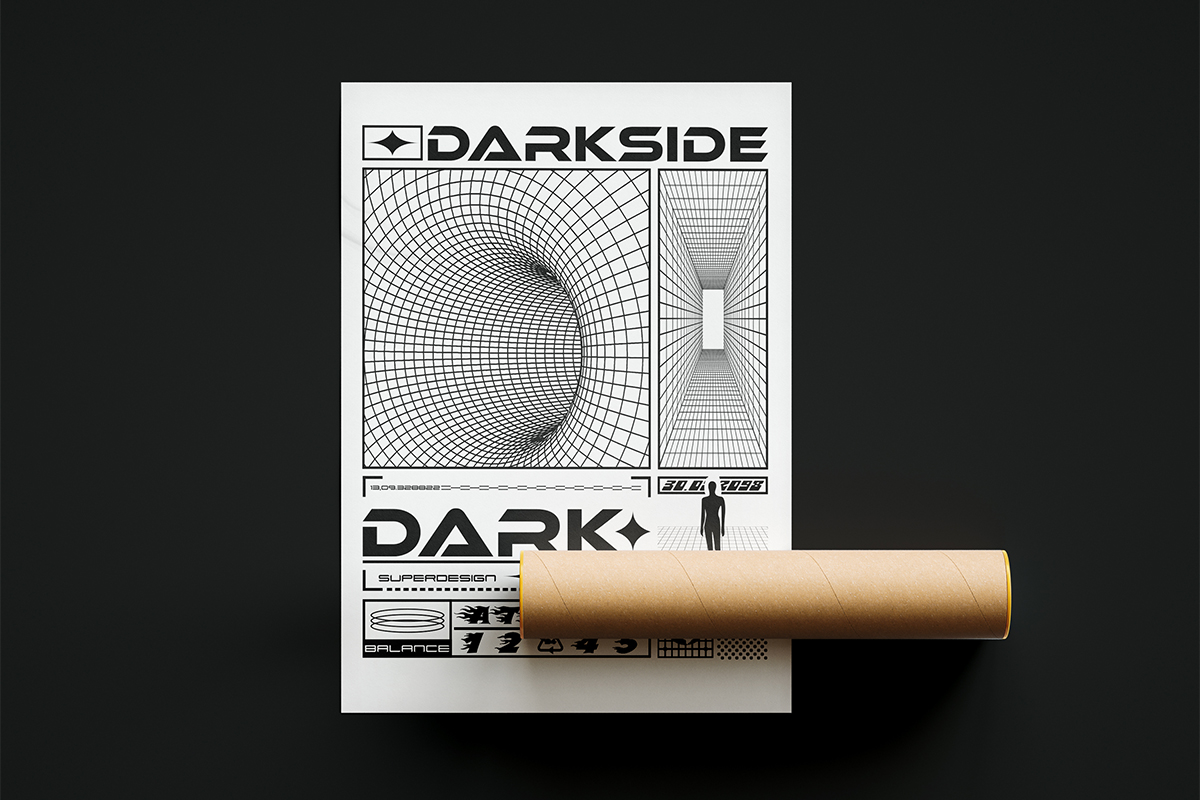 4) Adaptable
If your poster is going to live both online and in person, then you need to make sure that the design is adaptable into both.
Keep in mind that sometimes, less is more. Don't put anything in your poster that can't be adapted across both digital and physical mediums. Keep the call to action clear and your typography large, so it's readable across any medium.
Don't forget about the resolution of your poster if you're designing one asset that will live both on small social feeds and in large print in a subway station. You can easily resize poster assets in Picsart for the perfect dimensions.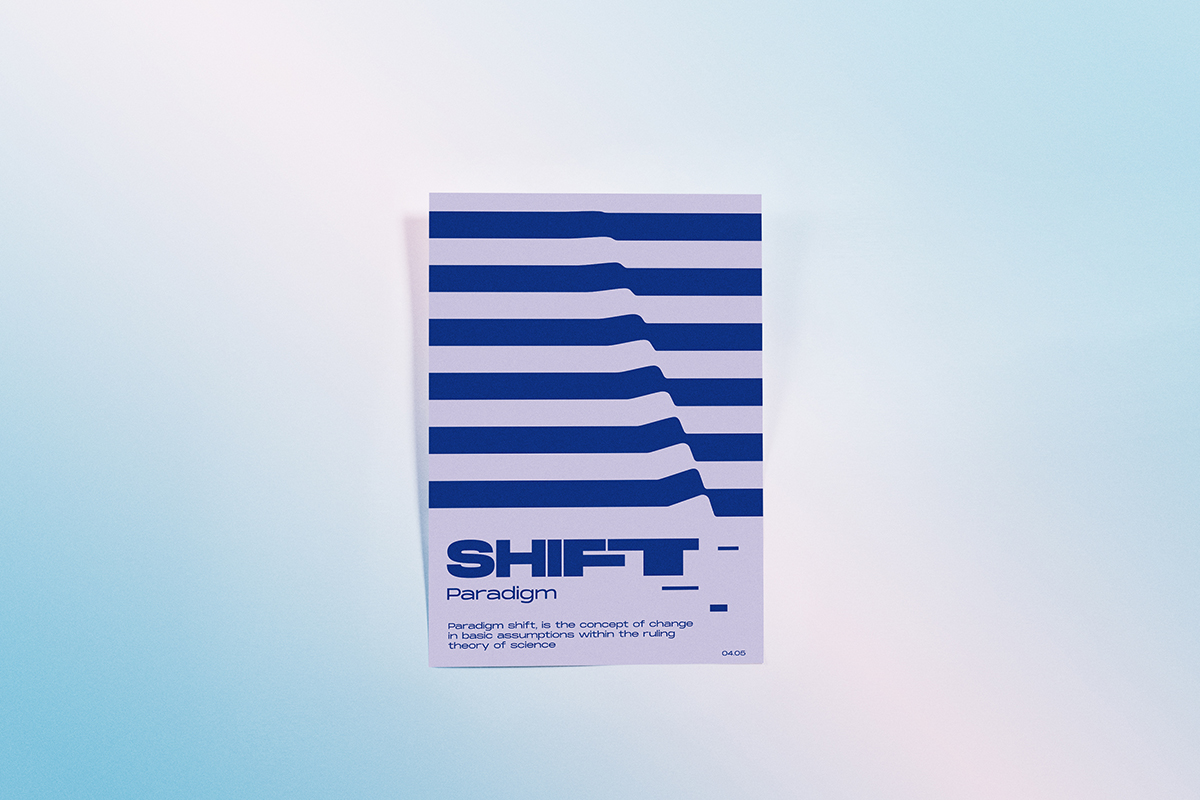 5) One Glance
Viewers are likely very busy and distracted. Just think about how much time you spend looking at your phone, listening to podcasts, and more while in public or commuting. There's so much going on at any given time that one of the biggest problems that your poster will face is for someone to actually dedicate the time it takes to read it.
This is where the "one glance" rule comes into play. It's very important that your poster design is able to deliver its message with a single, quick glance. Whether the reader is passing by in a car, walking past, or scrolling through their social feeds, the "one glance" rule helps your poster achieve your marketing goals.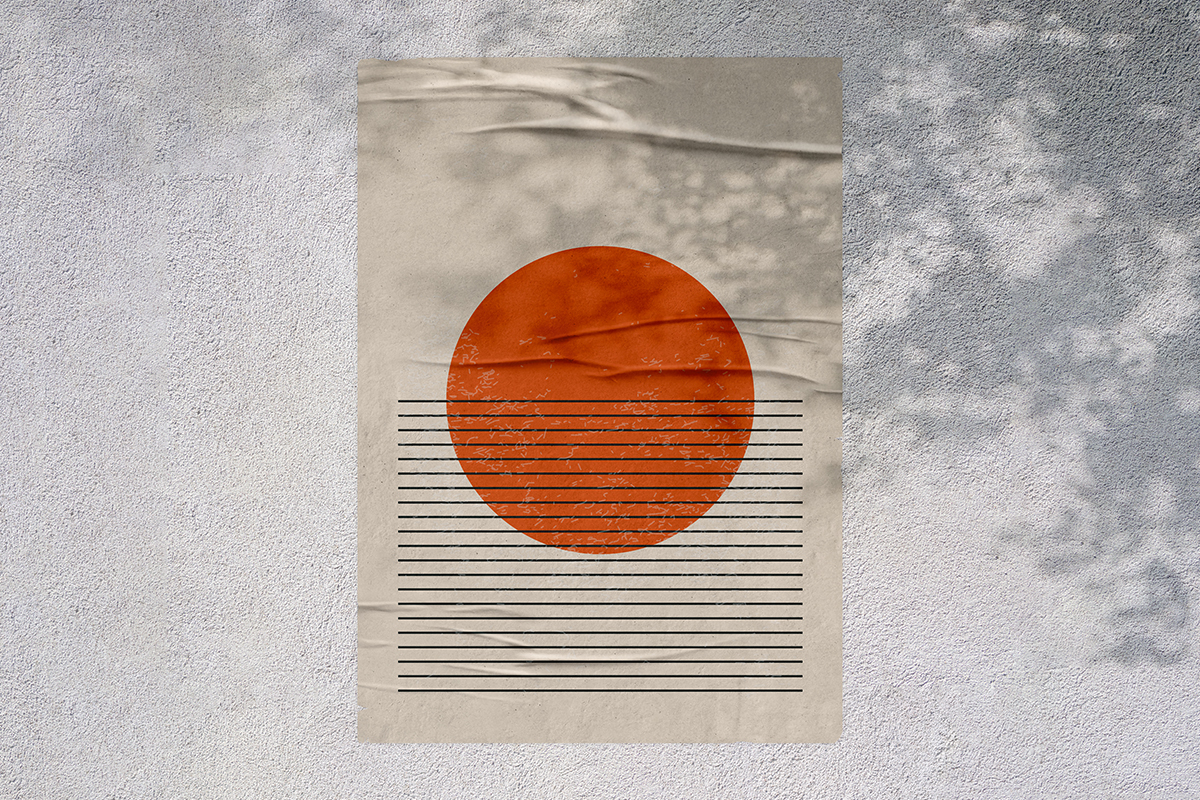 How to Make a Poster Using Picsart
Now that you've mastered the fundamentals of poster design, it's time to start designing. Luckily, it's easy to make a poster in Picsart. You can do that from scratch following the below steps, or you can start with customizable Picsart poster templates. It's up to you. Here's how.

On the Web
Designing a poster on your laptop using Picsart Web Tools?

1) Start a new project in Picsart by clicking on New Project or select a preset template size (here we went with Socials and Portrait). Don't worry, you can always change the canvas size later.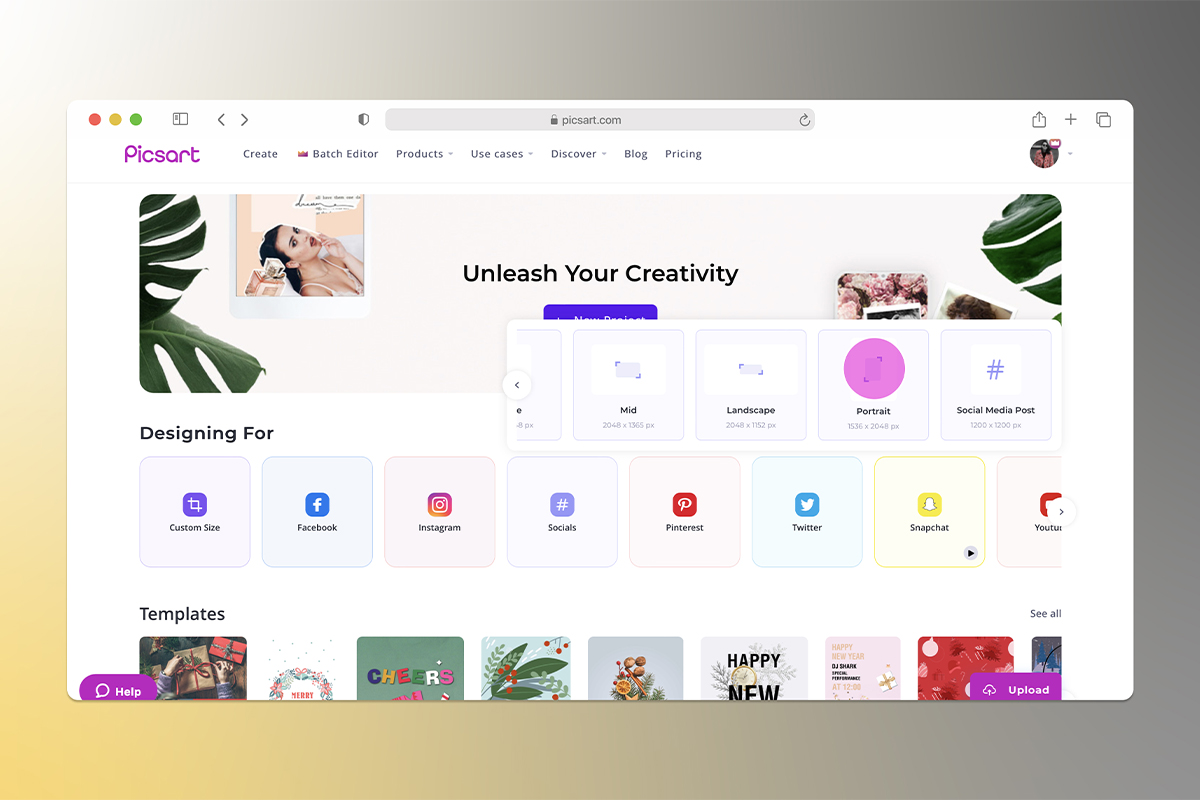 2) Set the background color of your poster by clicking on the color dropper in the top panel. Then select a color or type in the RGB color.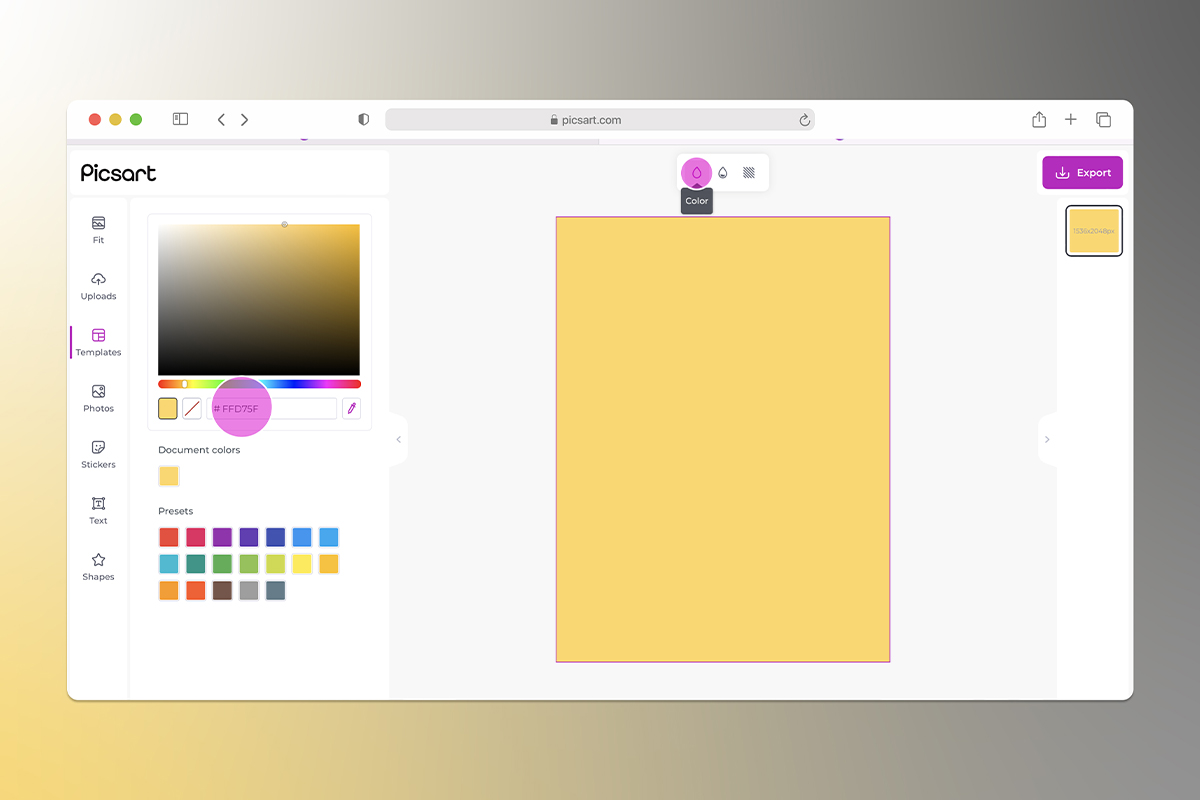 3) Now it's time to start designing your poster. Here we added shapes by clicking on the Shape button. Change the color using the color dropper in the toolbar above your canvas.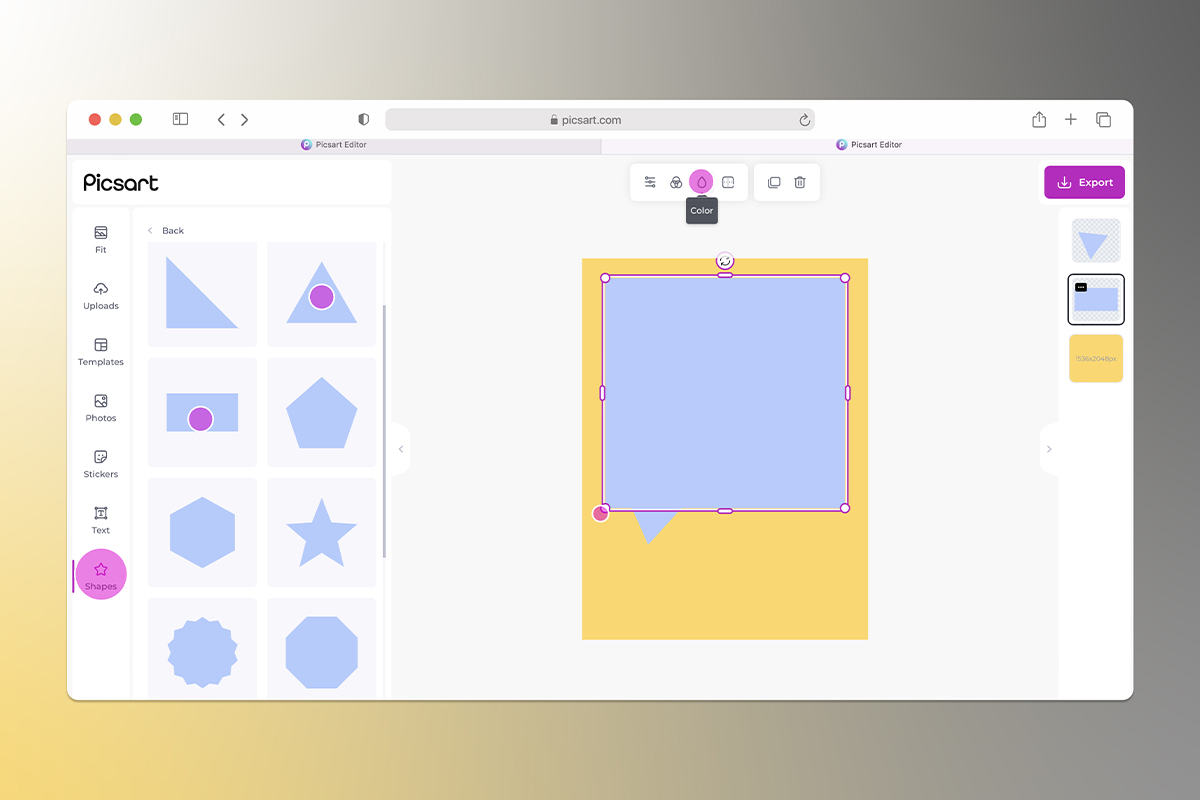 4) It's time to add text. Click on the Text button and select the text size. Then, type in your eye-catching text, select the font, and change the font color. Here you can also play with Text Styles, text stroke, and add a shadow.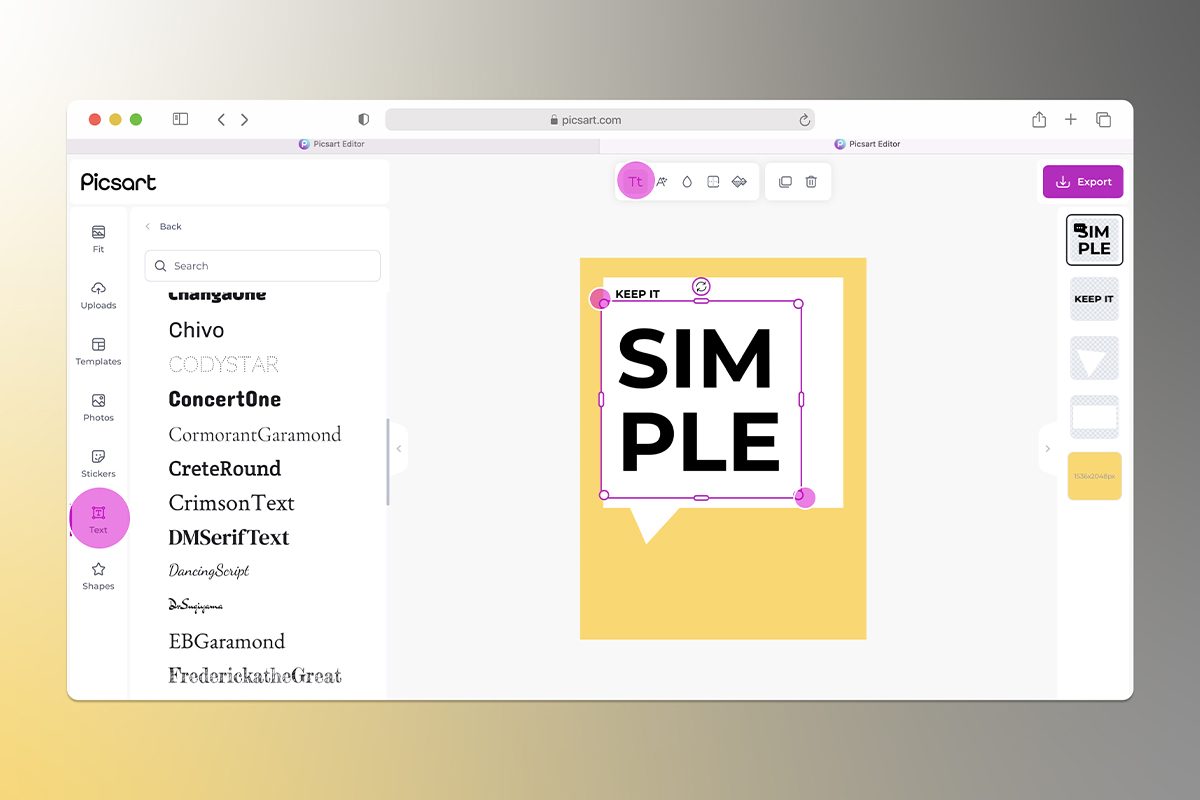 4) Once you have your final poster design, click Export and Download to save your work to your laptop. Name your file, select the file size and type. You can also opt to upscale your image in this step to get the optimal printing size.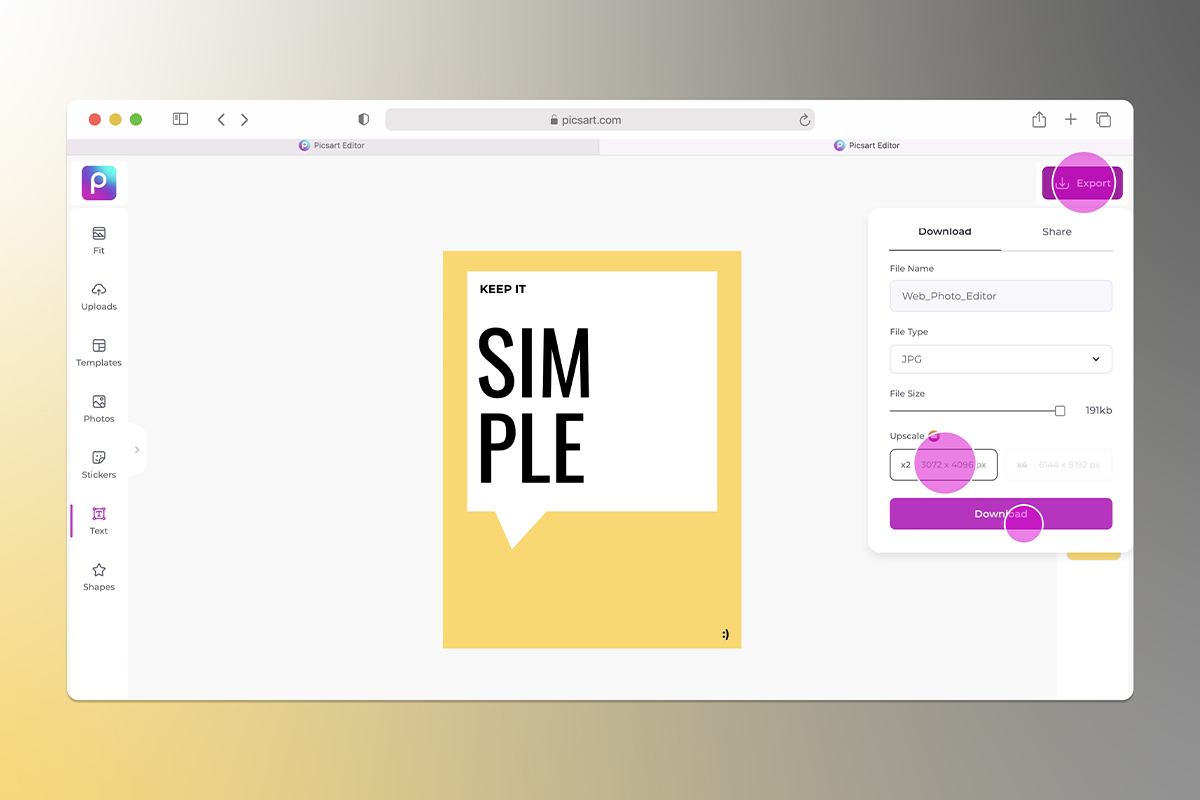 On the App
Alternatively, if you prefer to design on mobile, you can create a cool poster design in the Picsart mobile app. Here's how:
1) Open the Picsart app and tap the plus (+) button to start a new project. Scroll down to Color Backgrounds and select a plain color background to start your project. You can also select from tons of cool pattern backgrounds in the Background section.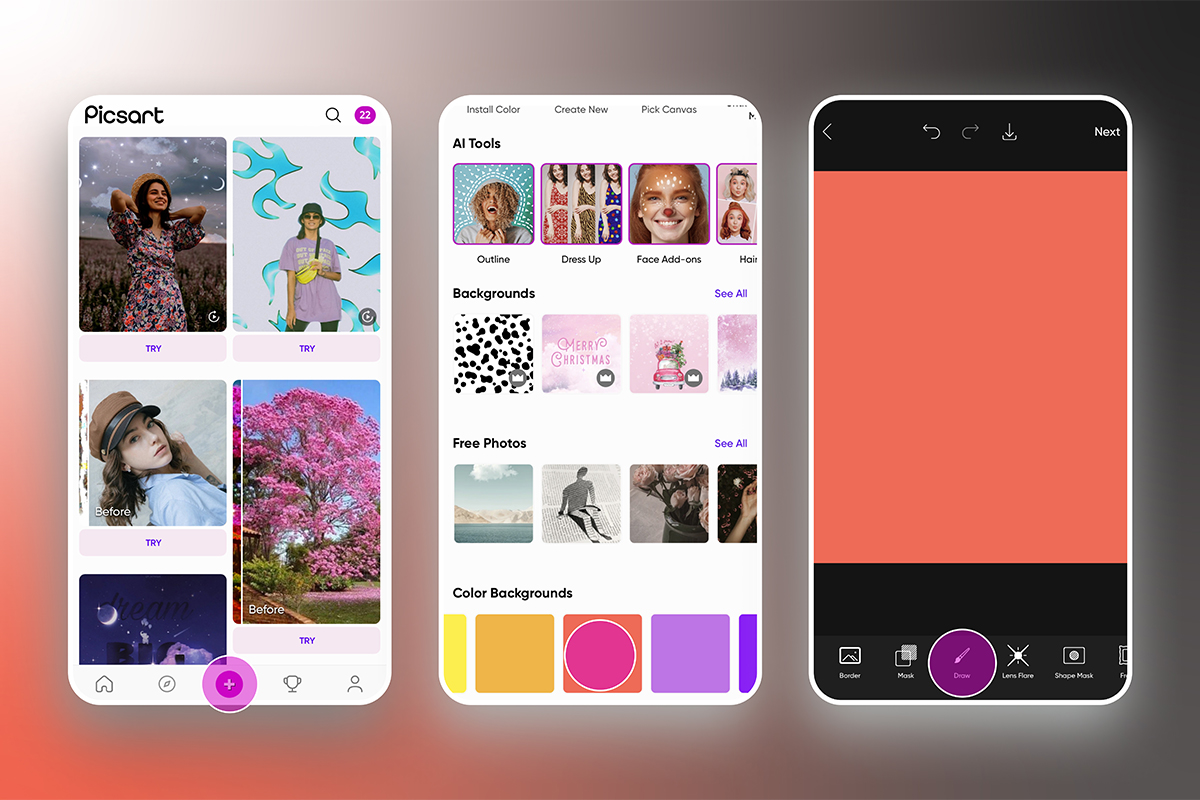 2) Tap on Draw in the Editor toolbar, then select Shape. Here we added a circle and turned the opacity all the way up.  Tap the check mark in the upper corner to save your work. Now you have a white circle on a colorful background, which helps draw a viewer's attention to the text you're about to add to your poster.
3) Tap on Text in the Editor toolbar and type your text. Here you can adjust the text color, text styles, font, and more. Tap Next in the upper corner to save your work so far.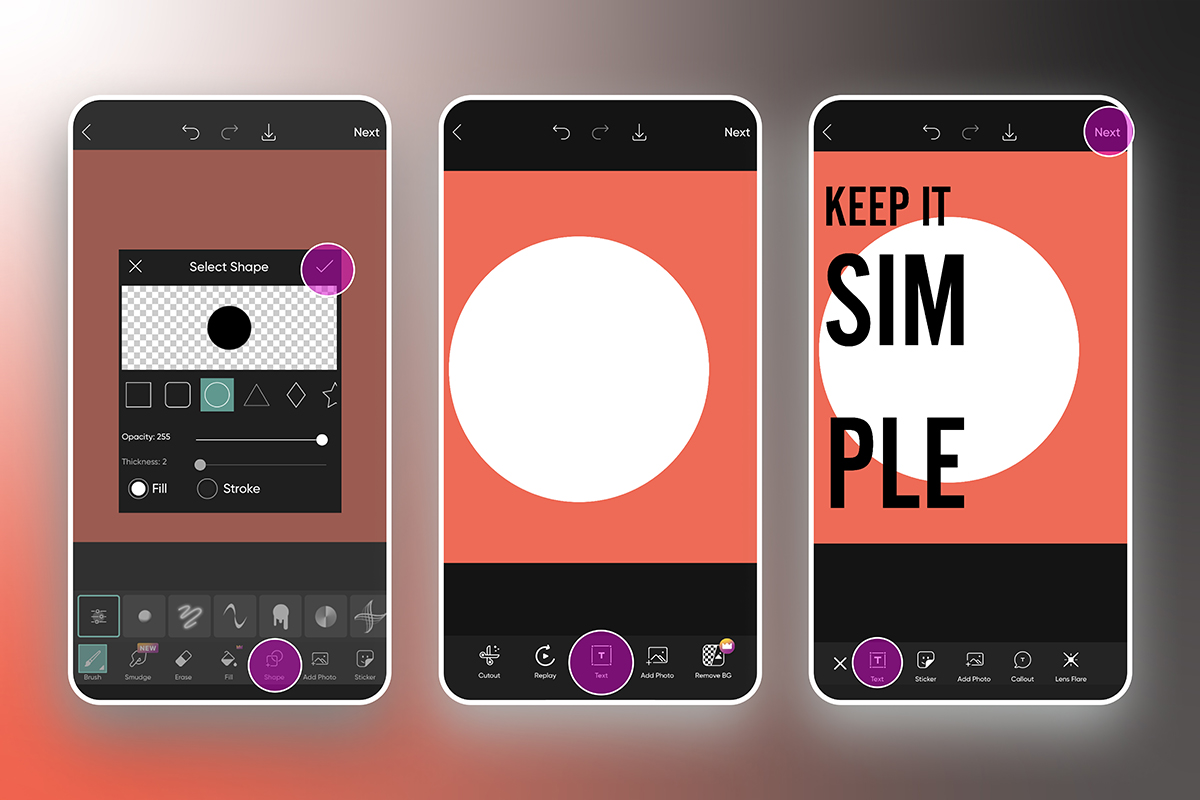 Pro tip: You can also add stickers, change the background, add filters, and more to your poster design using other tools in the Editor toolbar.
4) After tapping Next, you'll get to the export and save screen. Tap to Save your final project and/or tap Post to share your creation with the Picsart community.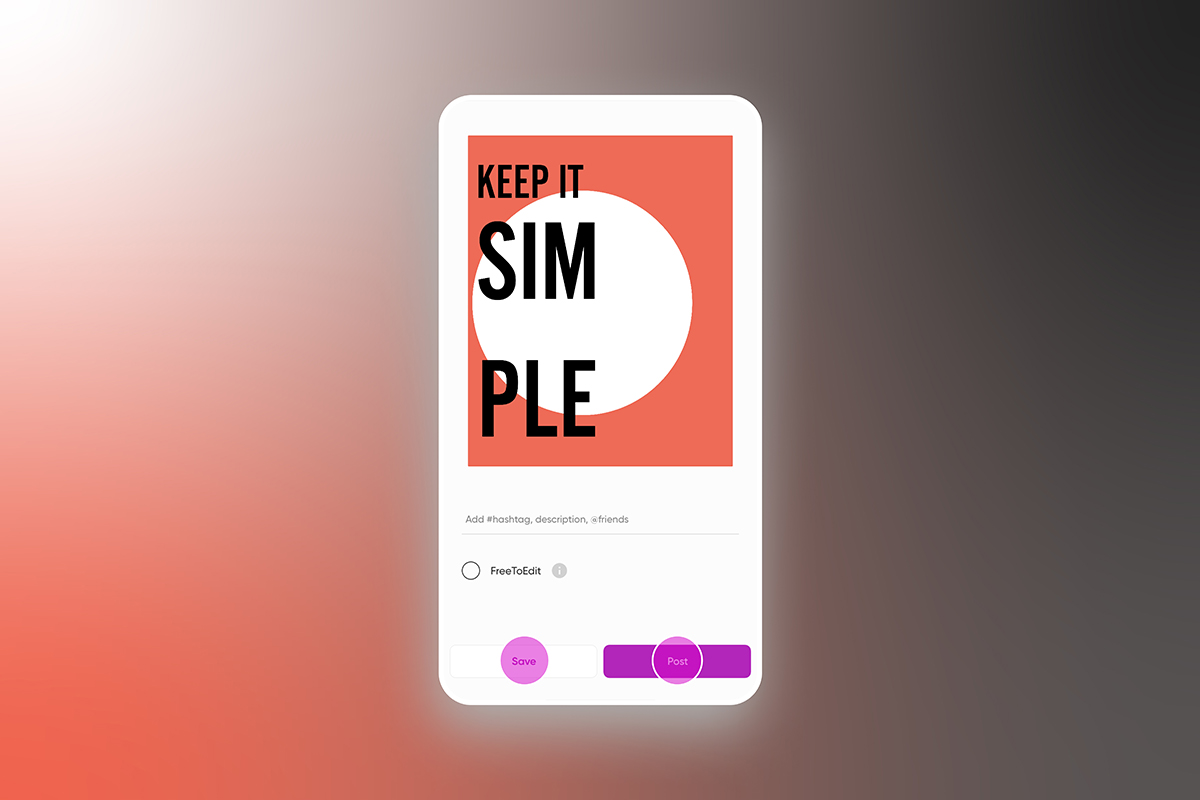 Picsart is a full ecosystem of free-to-use content, powerful tools, and creator inspiration. With a billion downloads and more than 150 million monthly active creators, Picsart is the world's largest creative platform. Picsart has collaborated with major artists and brands like BLACKPINK, Taylor Swift, the Jonas Brothers, Lizzo, Ariana Grande, Jennifer Lopez, One Direction, Sanrio: Hello Kitty, Warner Bros. Entertainment, iHeartMedia, Condé Nast, and more. Download the app or start editing on web today to enhance your photos and videos with thousands of quick and easy editing tools, trendy filters, fun stickers, and brilliant backgrounds. Unleash your creativity and upgrade to Gold for premium perks!