Graduation is one of the biggest days of any student's life, whether it's a high school graduation or college graduation. You're going to want to remember the occasion fondly and one of the best ways of doing that is through graduation photography. These are photos you will look back at for the rest of your life, so it is important to be as prepared for your graduation photoshoot as possible.
It's okay if you aren't sure where to start on the big day. We have all the graduation photography tips and tricks you'll need for capturing the day like a pro.
What to Expect From a Graduation Photoshoot?
On the day of your graduation, things are going to be a little frenzied. The energy will be electric and there will be plenty of opportunities for both posed graduation photos and candid graduation photos. Whether you are using a DSLR or your mobile handset, it is important to be familiar with your camera settings and features. If you can, try to take a few test shots in the venue ahead of time, to be sure you are comfortable shooting in that lighting.
Benefits of Doing a DIY Graduation Photoshoot
There are quite a few benefits of a DIY graduation photoshoot, but the main one is that it is done on your own time. Having some degree of flexibility on the day is going to be key in keeping everyone relaxed and capturing authentic, wonderful photos. Knowing that you aren't responsible for staying on a strict timeline with a professional photographer will help everyone enjoy themselves.
Speaking of professional photographers, they can be pricey. Doing a DIY graduation photoshoot can help you save that money. You shouldn't have to break the bank in order to capture amazing photos that you'll cherish forever. Learn how to take a graduation photo yourself so you can save money for more important things… like college!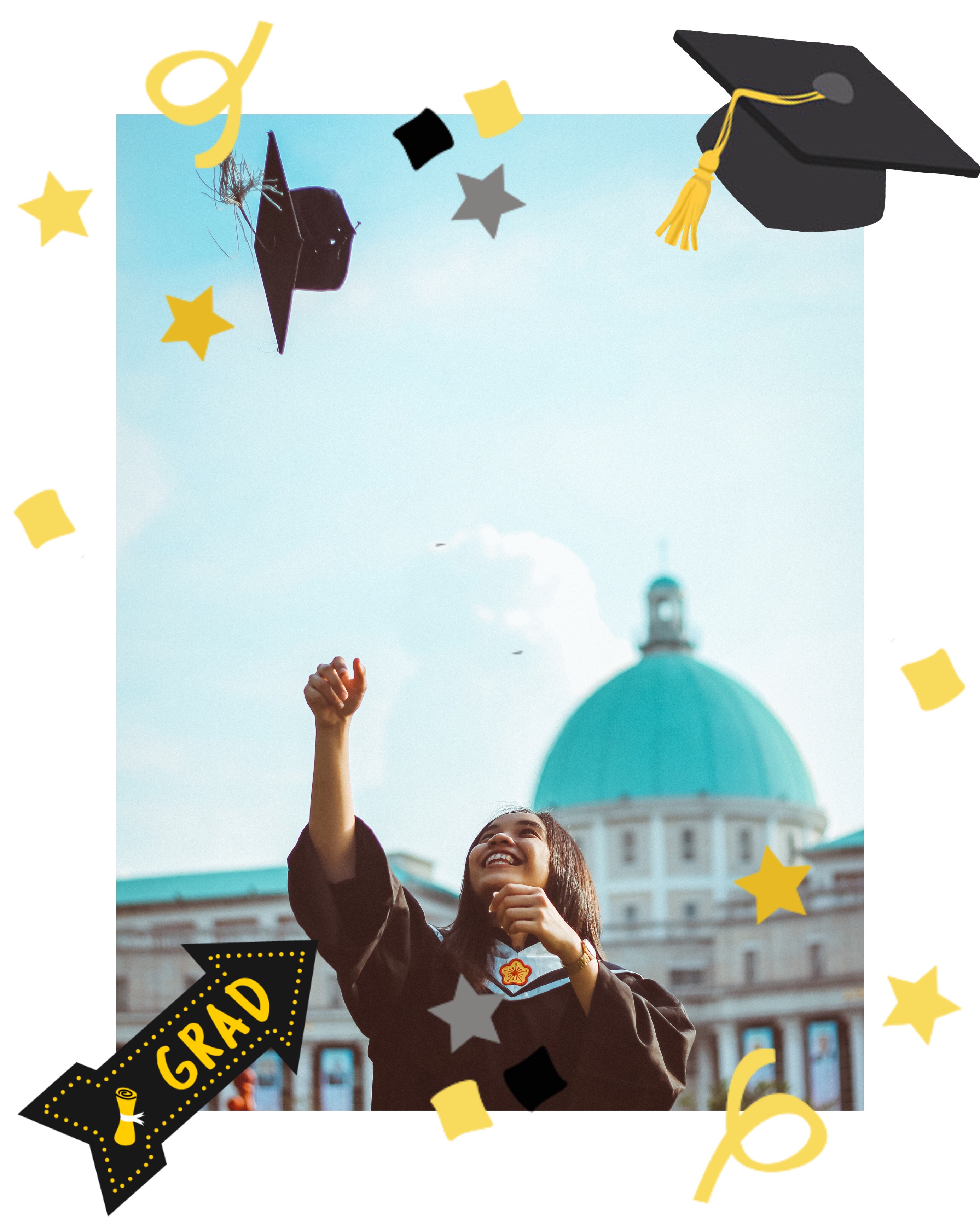 via PicsArt
How to Prepare for Graduation Photography
The key to taking excellent graduation photos is to prepare as much as possible. Of course there will be factors you can't prepare for, but there are also things that will be in your control. For one, you should know the settings and features of your camera inside out. Whether you are shooting with a DSLR, basic digital camera or your phone camera, it is important to know how to operate everything so that you can capture the best images possible. Of course, you'll want to be sure your camera's battery is fully charged, too.
If possible, familiarize yourself with the environment you'll be shooting in as well. Will the graduation be inside or outside? If it is indoors, you'll need to know the best camera settings for indoor graduation. You'll want to boost your ISO to ensure that you are capturing sharp photos. In addition to increasing your shutter speed, you will also want to determine your need for flash. Use your camera's built-in flash, or, if necessary, consider using an external flash.
Other settings to consider are brightness, exposure, white balance, image format and focus. Get to know your camera and the area you will be shooting in. Adjust all of your camera features as needed and then lock them in. On the day of graduation, you won't want to be fiddling with manual mode. Lock in your settings ahead of time, so that all you have to worry about is snapping away and capturing the moment.
Graduation Photography Tips 
Mix in candid photos with formal photos
You'll want to remember every part of the day, not just the ceremony. Be around for candid shots before and after the graduation ceremony to truly capture the day.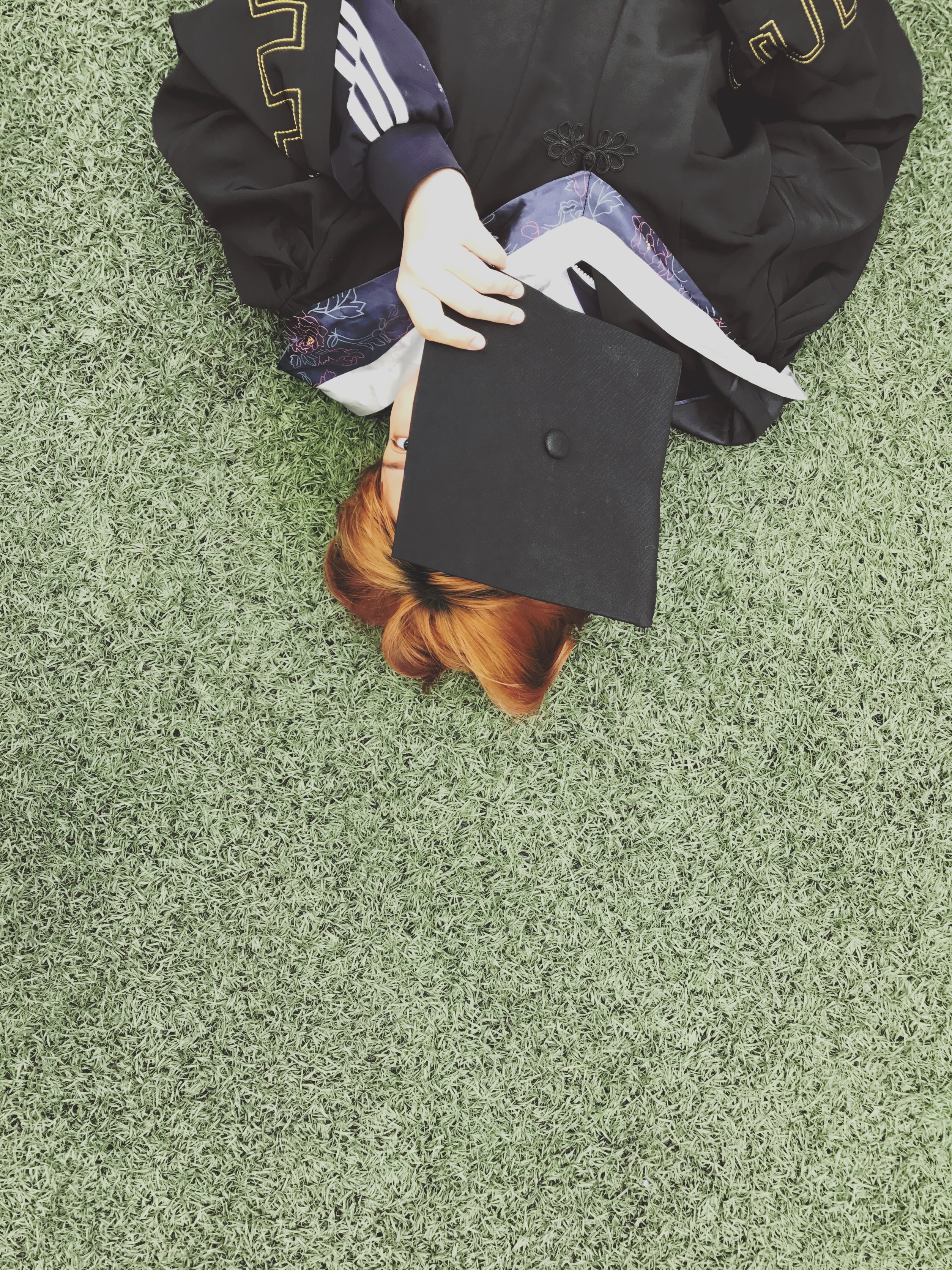 via PicsArt
Don't pass on the classic cap and gown pictures
Cap and gown pictures have become a symbol of the day and the achievements being celebrated. Before your grad dawns their cap and gown, stage it for a closeup picture. You can get creative with how you stage it. Have the grad in the background, or include school memorabilia in the shot for context.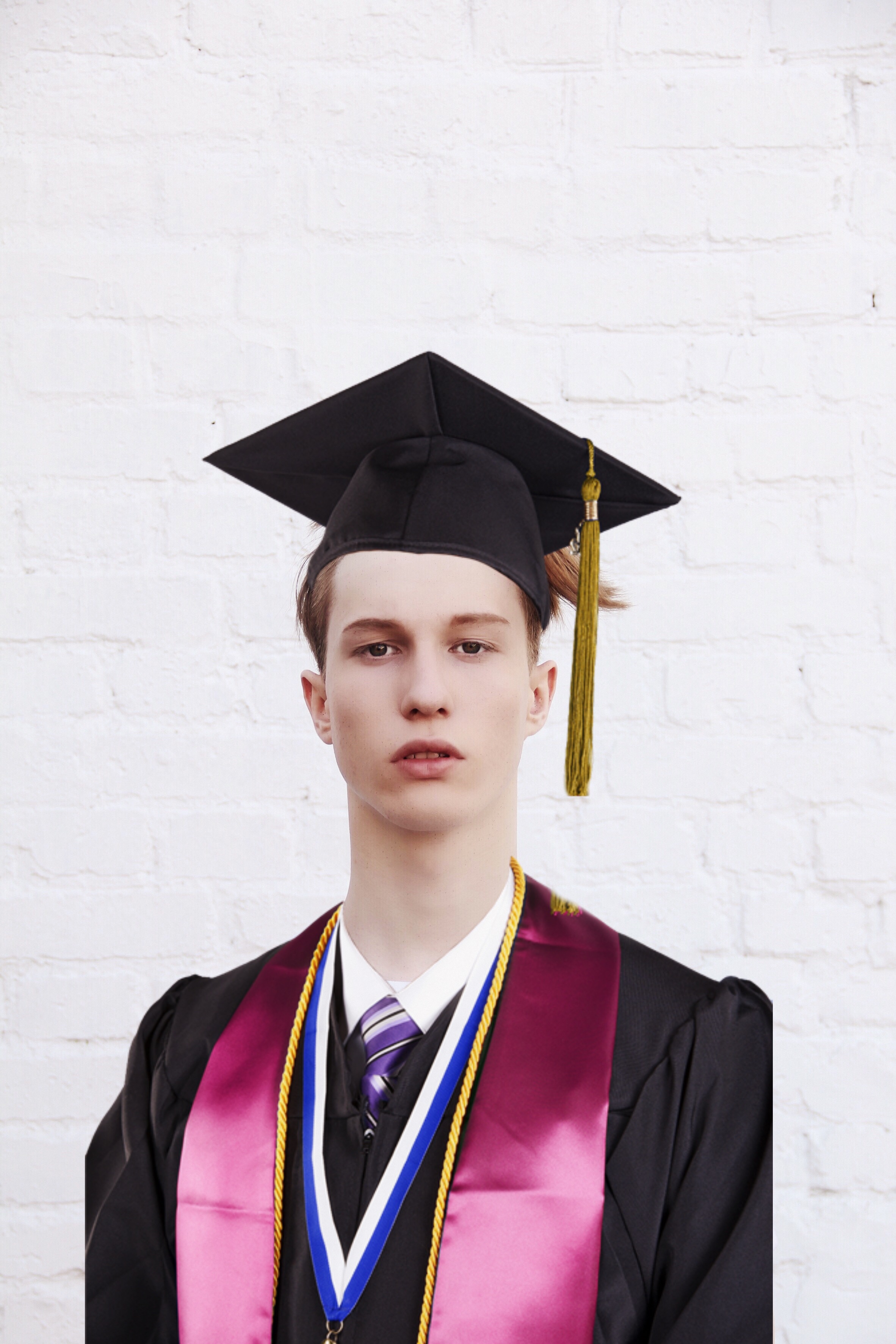 via PicsArt
Don't forget to get a photo of the grad dressed up

Graduation is generally a formal occasion which means it is the perfect opportunity to capture a photo of the graduate all dressed up. Get a few shots of them dressed to the nines before they throw on their cap and gown.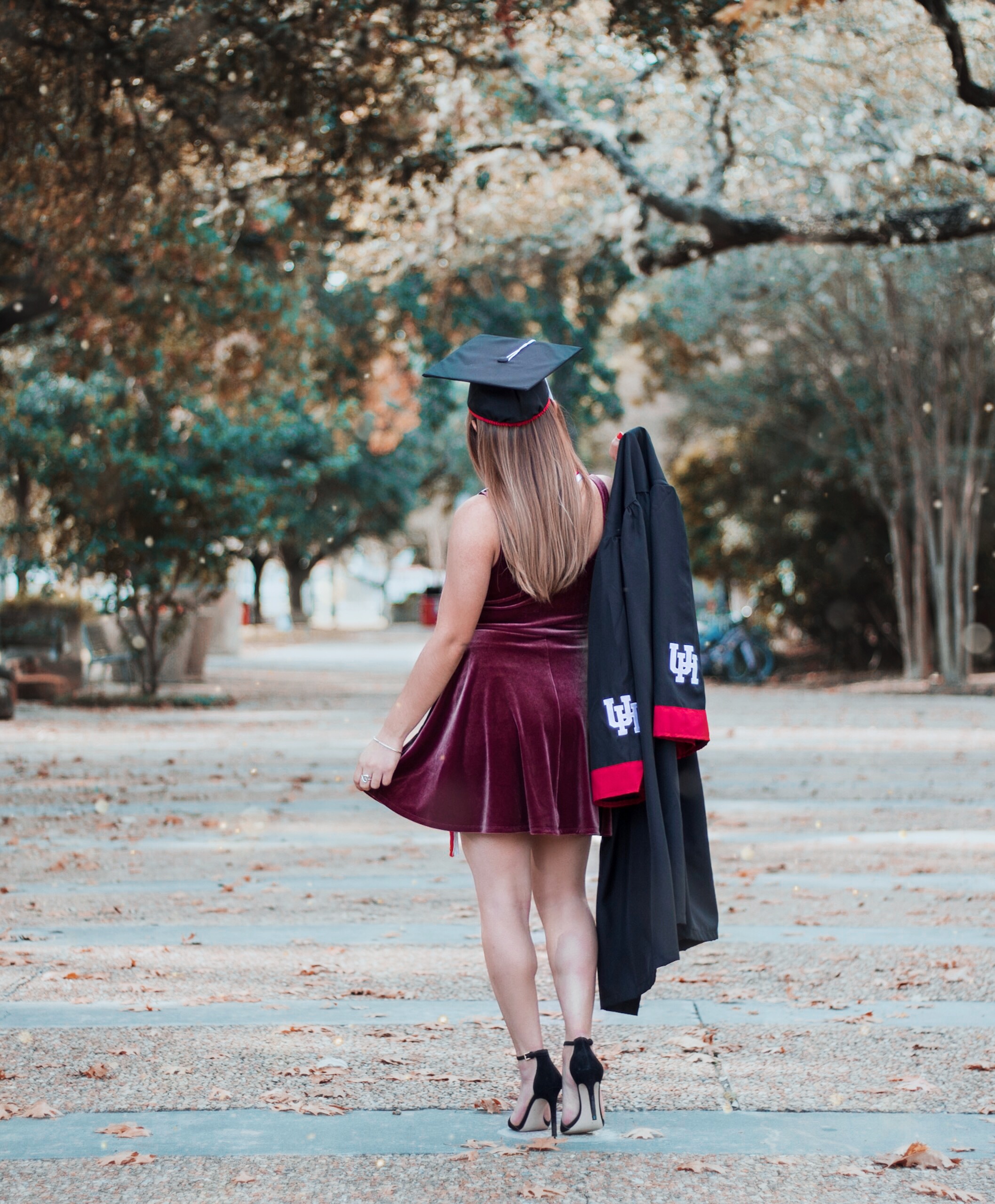 via PicsArt
Group photos will create memories
Have your graduate grab their friends for a photo. This is a momentous celebration for everyone and it is always a good idea to get photos with everyone celebrating. Do group photos with family, friends, classmates and faculty.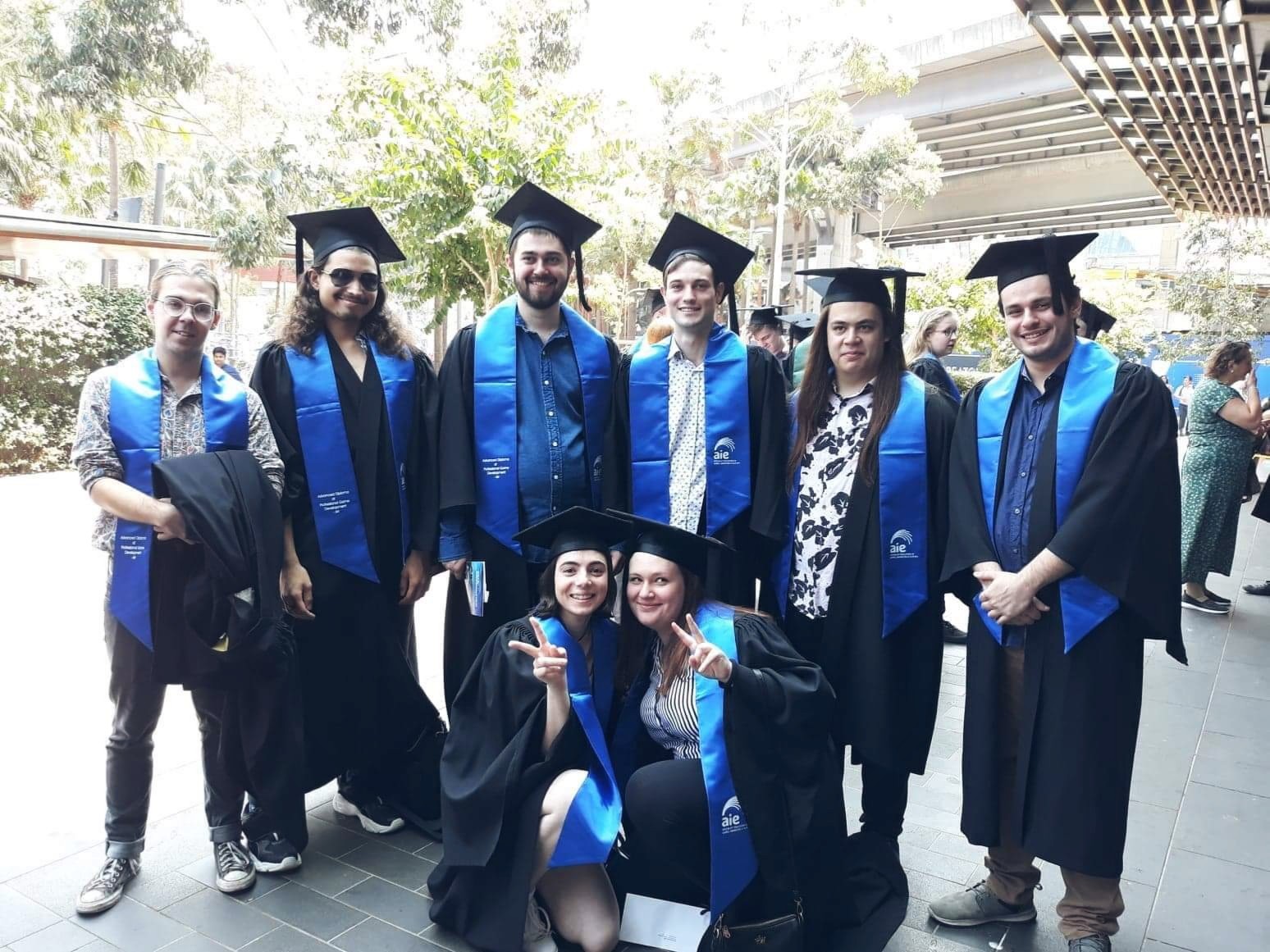 via PicsArt
Get the school in the background
Capturing a shot of the graduate with the school or institution in the background will help provide context to the image. You can get creative and have them pose with other significant emblems like a sign for a certain department or mascot, too. Have fun with it and make it personal.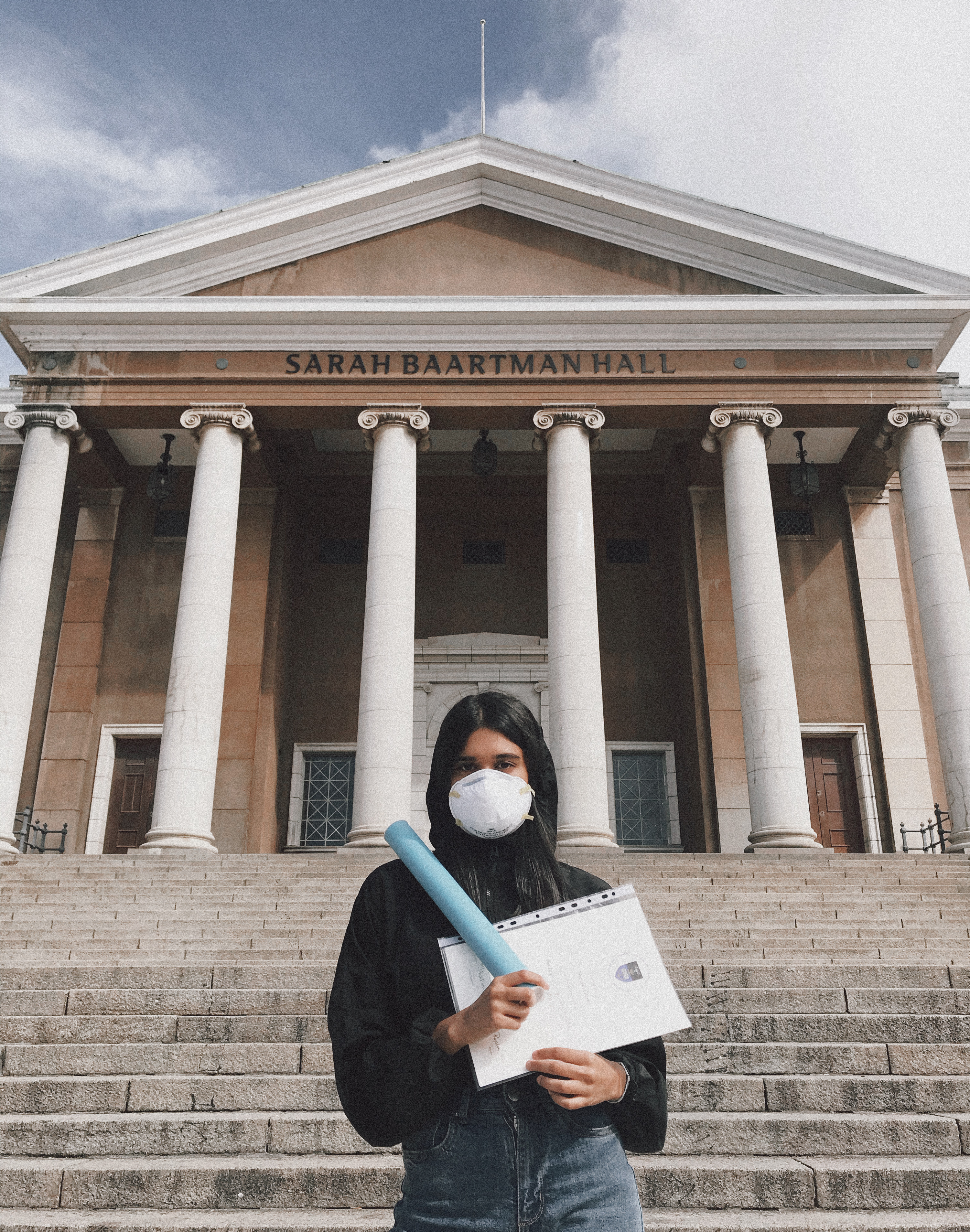 via PicsArt
Get a shot of everyone tossing their hats
This is another classic shot. To capture this action clearly, be sure your camera's ISO is adjusted and the shutter speed is moving quickly. Snap away to ensure you capture the moment.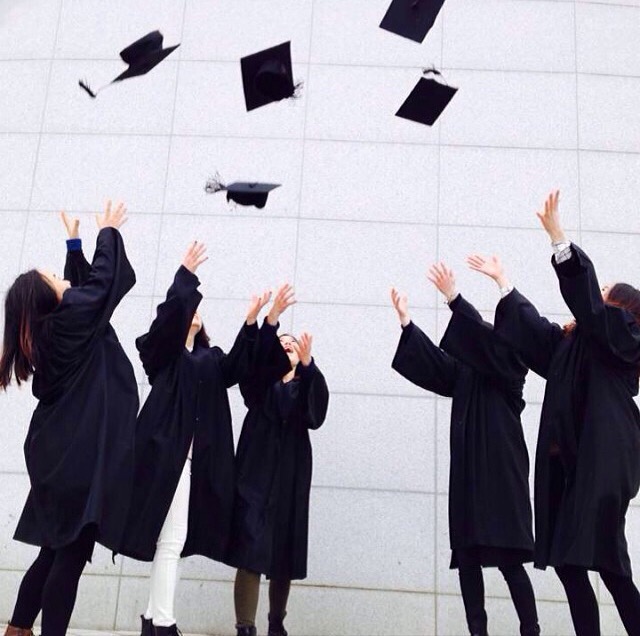 via PicsArt
Don't focus on just the ceremony
Make sure you are getting photos all throughout the day. Capturing memories before and after the ceremony are just as important in telling the story of the day as capturing photos of the ceremony is.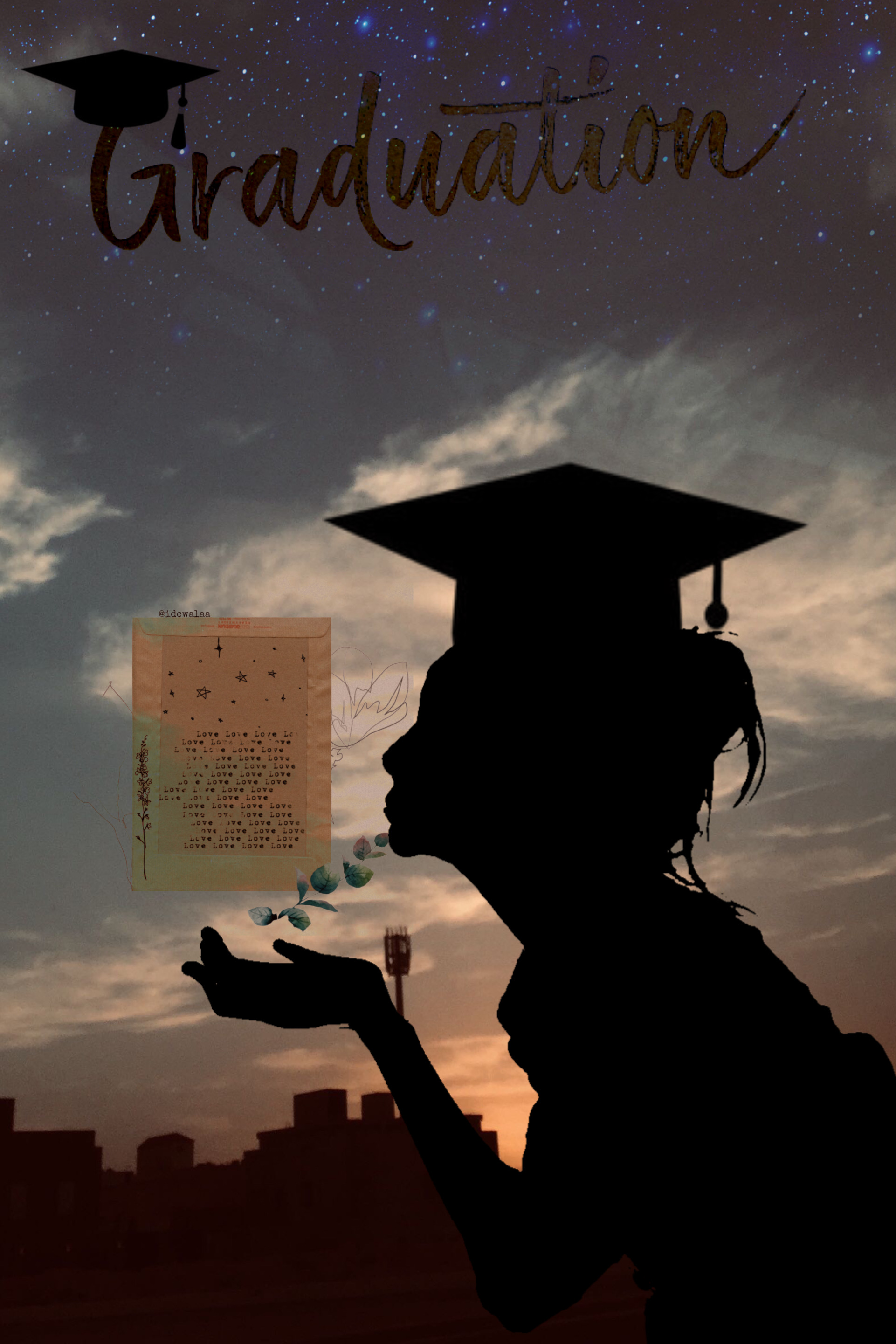 via PicsArt
Get friends and family involved
Another great idea is to get reaction photos from family and friends throughout the day. This will truly capture how proud everyone is of the graduate and will create memories that they will cherish forever.
via PicsArt
Don't use flash unless you absolutely need to
For one, it can be distracting for everyone around you. It can also interfere with other people trying to snap photos. Flash can also drain your camera's battery if you are using it too much. Unless you are as close as possible, the flash won't reach your subject and the focus of your image will be of everything directly in front of you, not of the graduate.
via PicsArt
Tell a story through your photos
Don't hesitate to get creative. Capture all of the moments, big and small, that will help fully tell the story of the day. This is where staged and posed photos come together with the candids and detailed shots.
via PicsArt
In the same vein, you will also want to make sure you are capturing the true feeling of the day by conveying the ambiance of the setting. Have your photos illustrate the mood of the day. Is it bright and celebratory, or is it more formal and serious? Let your images do the explaining.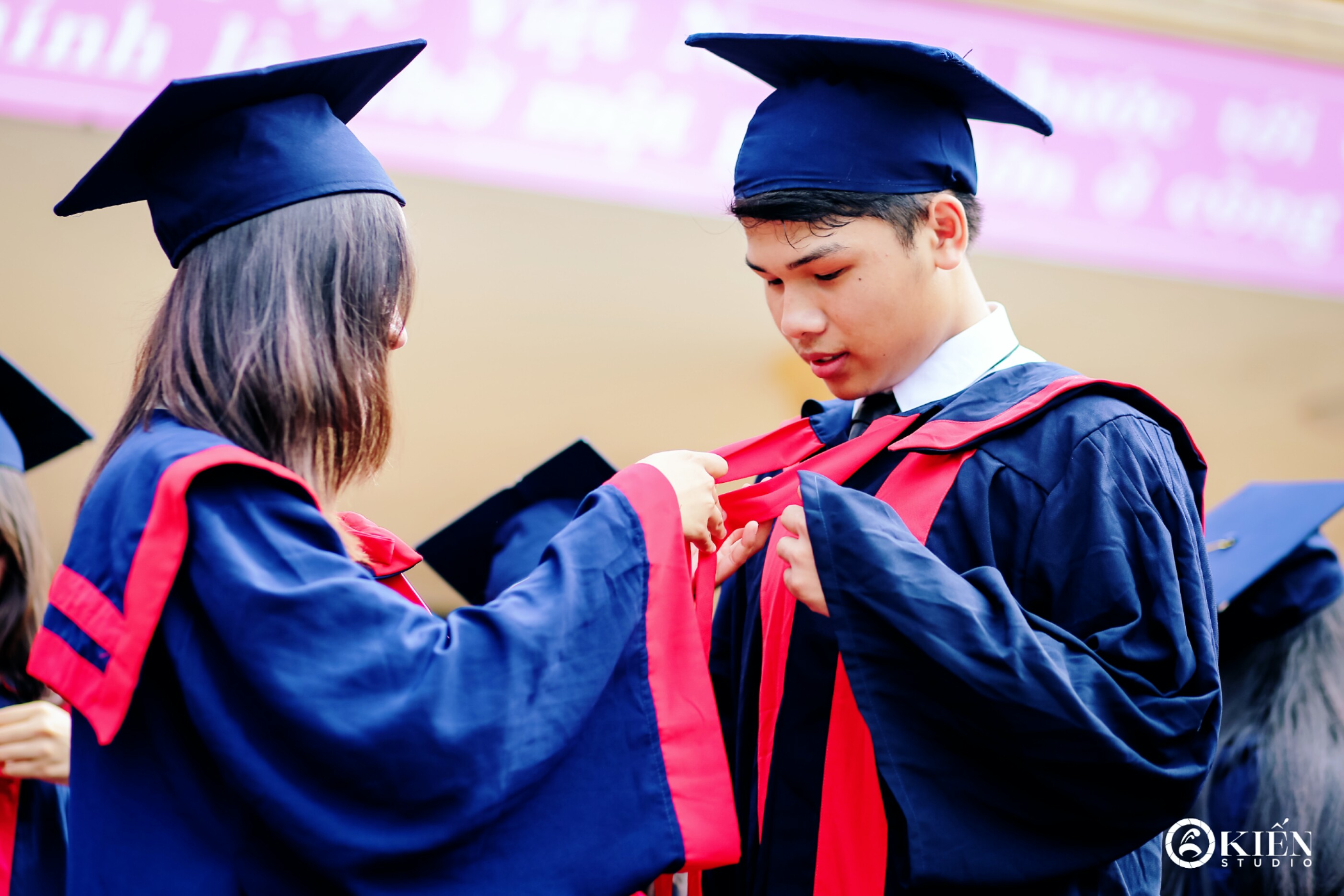 via PicsArt
Remember to get a formal shot

Get a formal portrait shot of the graduate along with all of the action shots and candids. This is a formal photo that is similar to a senior portrait or even a wedding photo. Traditionally, you will want them to be in their cap and gown for this one. To make it a true classic, have them also holding their diploma and frame the shot from the chest up. Pose them slightly turned to the side with their head turned back at the camera.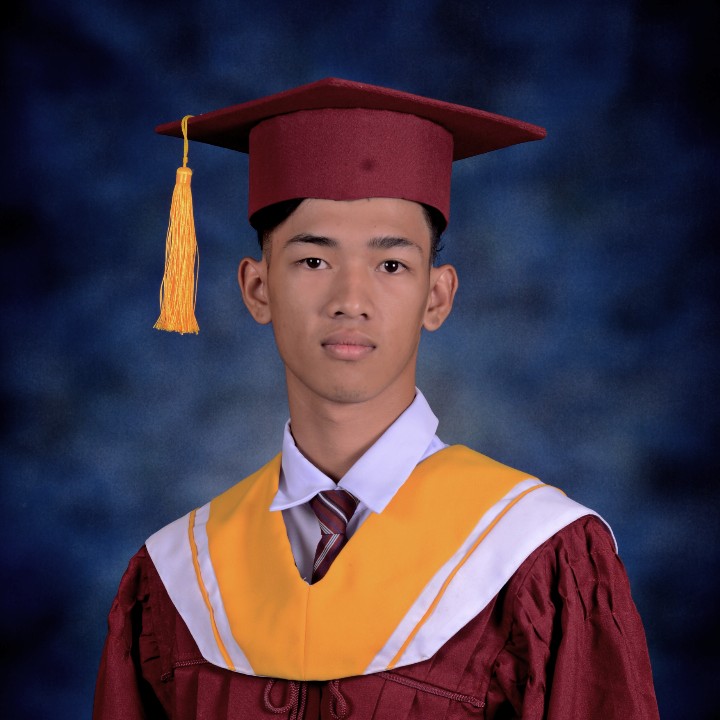 via PicsArt
Don't be afraid to experiment
Try out some fun ideas like a jumping photo or something silly and unique to the graduate. You want the photos from the day to be a true reflection of their journey and personality, so don't be afraid to get creative and experiment. The beauty of digital cameras and a clean memory card is that you can snap away.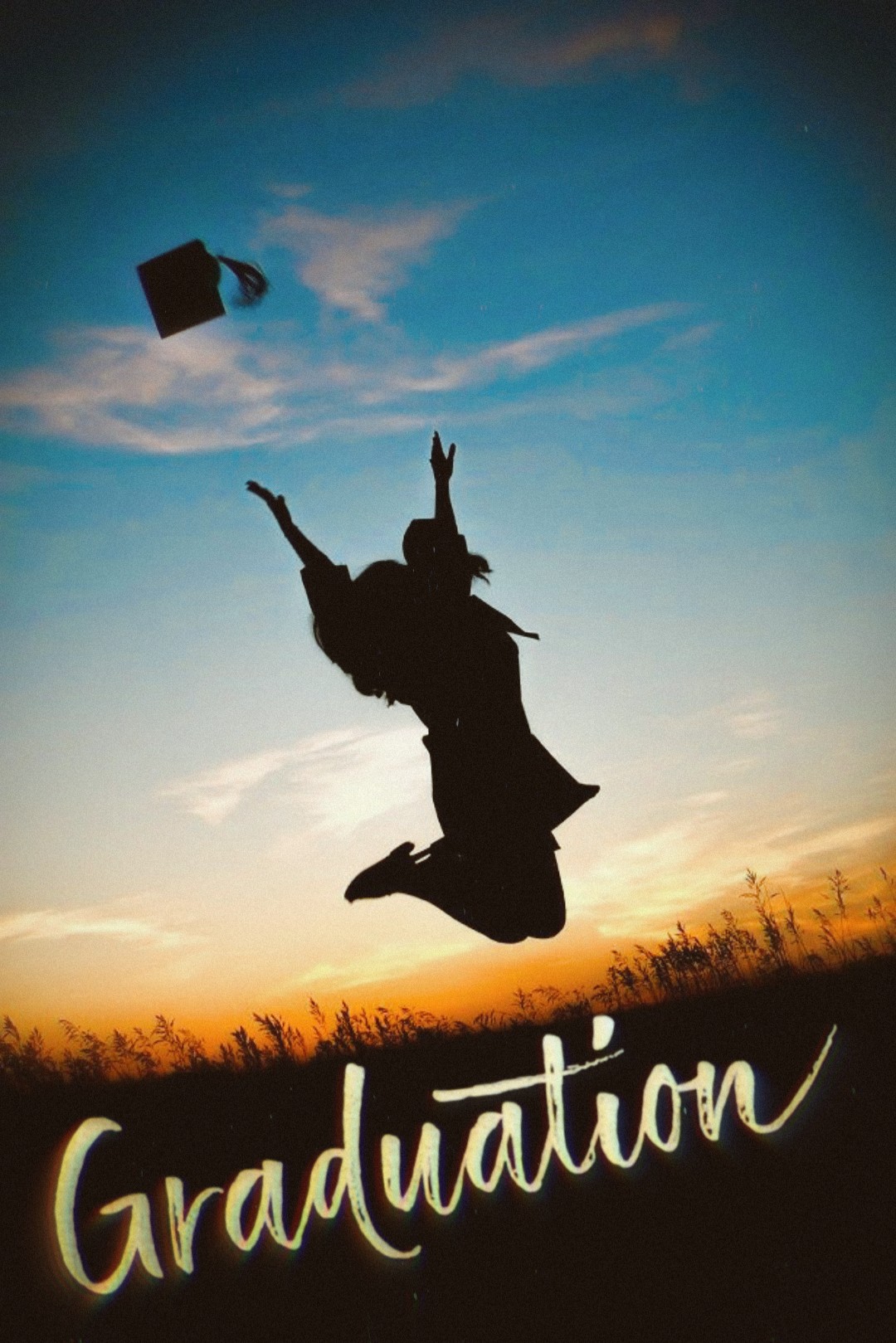 via PicsArt
How to Edit Graduation Photos 
Now that you know how to take the perfect graduation photos, it's time to learn how to edit them. Post-production edits and enhancements are what will take your graduation photos from good to great. Making edits doesn't have to be hard though. You don't need to be a professional photo editor. Instead, use PicsArt to create beautiful photos that you'll be proud to show off.
Here's how to edit your graduation photos using the PicsArt web editor:
Step 1) Open the PicsArt web editor in your browser and click Upload in the bottom right corner to select your image from your computer.
Step 2) Tap the Effects icon in the left side menu bar to open a selection of photo filters. From there, choose one that you would like to apply to your image.
Step 3) You can make further edits by tapping the Adjust icon right above your image. Play with Opacity, Saturation, Brightness, and Contrast.
Step 4) When you are happy with how your graduation photo looks, tap Export in the top right corner to download your image.
On the go? Here's how to edit your graduation photos using the PicsArt mobile app:
Step 1) Open the PicsArt app and tap on the pink plus sign at the bottom of your screen to upload the image you want to edit.
Step 2) Click on Tools at the bottom of your screen. Tap Adjust. Select the tools one by one and adjust the scale accordingly. Once you're done with the Adjust tools, tap Apply at the top right of your screen.
Step 3) To automatically enhance your photo, click Tools then Enhance and scale accordingly.
Step 5) You can also add a filter to your image. Click Effects and select a filter you like. Click Apply to save the filter.
Step 6) Once you are done exploring all of the options for editing your image and you are happy with the final look of it, tap Save or Post in the top right corner to complete and share your graduation picture.
There are so many things you can do with your graduation photos once you have them edited. Print them out to create a memorable photo album. You can also send them around to family and friends as a keepsake. Of course, you can also upload them to social media to show off all of yours and your family's accomplishments. This is a moment to be proud. Enjoy it.
PicsArt all-in-one Photo and Video Editor, Collage, and Sticker Maker is the world's largest creative platform with over 150 million monthly active creators and influencers. PicsArt has collaborated with major artists and brands like The Jonas Brothers, Gwen Stefani, Maroon 5, Lizzo, Meghan Trainor, One Direction, MONSTA X, Warner Bros. Entertainment, iHeartMedia, Condé Nast, and more. Download the app today to level-up your photos and videos with thousands of quick and easy editing tools, trendy filters, fun stickers, and brilliant backgrounds. Unleash your creativity with PicsArt and upgrade to Gold for awesome premium perks.