As of late, more and more websites have been jumping on the dark mode bandwagon. And who can blame them? A darker theme really makes the visuals pop, is less of a strain on the eyes, and can even potentially save battery life. Having a dark mode is becoming a necessity, and designers are looking for tips and inspiration to come up with respective dark color schemes and build dark mode websites based on them.
In this article, you'll find all the dark mode-related tips you need. Starting off, we will define color schemes, then delve into strategies for selecting a dark color scheme. Next, we will go over some awesome design examples, discuss the best practices for creating a dark mode site, and finally, show you how to design a dark theme background using PicsArt. Let's get started!
What Are Color Schemes? 
Before we get to selecting dark color schemes, let's first define what a color scheme is. A color scheme is a combination, a selected association of colors used in various disciplines, from interior design to fine art. The choice of the palette that is at the basis of almost every design is meant to convey the aesthetic idea, communicate the stylistic choice. Drawing from color psychology and often in line with the rules of the color wheel, the color scheme sets the mood of the room, the painting, or the website before the shapes and proportions are determined. 
The main color schemes – the "traditional" associations between colors – are based on the color wheel: complementary, analogous, monochromatic, triadic, tetradic, and split complements. While you shouldn't take these relationships between colors as gospel, you should still take them into account when picking your dark color schemes. This is especially relevant when selecting a color accent and the primary and secondary colors of text.
How To Select a Dark Color Scheme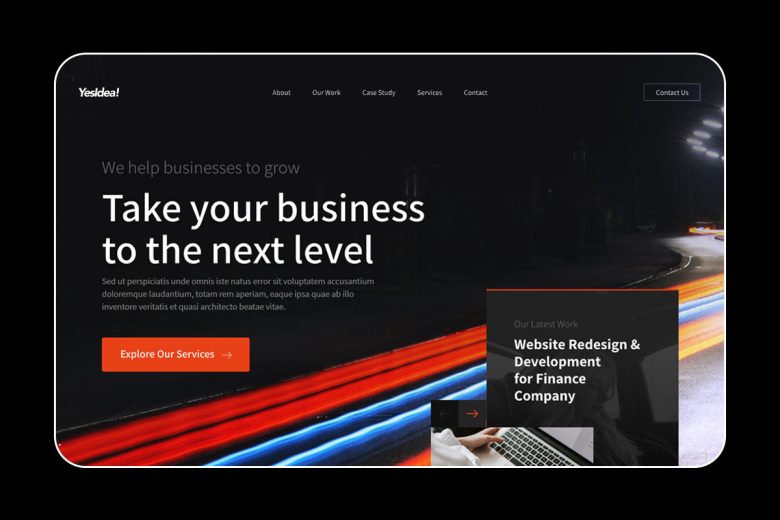 When choosing a dark color palette for a website's dark mode, you should try to achieve the following: 
Readability and Accessibility
Your website's dark mode should be easy to read and provide access for the broadest range of visitors, including those with low vision. Decreasing eye strain in low-light conditions is essential, too. To achieve that, there are a number of guidelines on contrast, depth, and color that you can follow. We'll address them down the line. 
Brand Recognition 
Secondly, the dark mode colors still need to reflect the brand identity of the client. For example, if Facebook had used muted red as the primary color of its dark mode, a lot of users would be taken aback. With the desaturated Facebook blue, one hardly thinks twice. The brand is that ingrained in our minds.  
Energy Efficiency 
And finally, the dark mode of a site needs to be energy-efficient and save its visitors some battery life. All things equal, the longer the battery life, the longer time is spent browsing the website.
So, what should you follow to make your dark color schemes contribute to readability, brand recognition, and energy efficiency? Here are some tips: 
Choose dark grey, instead of black, as your

dark theme background

. It's easier to see shadows on grey, which means you can be more expressive. Plus, the contrast between white text and dark grey background is less, which reduces eye strain. Choosing a background that's a few shades lighter than black is super common across all dark mode websites. 

Use a light semi-transparent grey for the surface overlay. It'll add extra points to readability while making the accent color really pop. 

Select the desaturated versions (the 200 tone of the color is recommended) of the brand's main colors as primary and secondary colors. This way you'll achieve maximum legibility, while also ticking the box of brand recognition. 

It is common to have the logo in its full color or slightly desaturated form on the upper left side of the layout. Usually the only somewhat bright element in the whole dark mode site, it attracts attention and serves as a casual reminder of the brand identity. 

You may use a secondary or accent color that is different from the colors of the brand. In that case, it is recommended that you use a desaturated color that harmoniously combines with the desaturated primary color, the main color of the brand. For example, if the primary color is desaturated blue, going with desaturated orange, a complementary color, will work well. The color wheel relationships still stand.

The golden rule of dark mode colors is to use many shades of grey and keep your use of color to the minimum. Save your love of bright colors for the white-background version of your site. 
Top Design Examples of Applied Dark Color Palette 
The dark color schemes used when creating the dark mode versions of many popular sites are pretty much the same. It's almost like there is a universal approach to selecting those palettes. Let's discuss some examples.
Spotify: You may think that Spotify has always been in dark mode, but that's not the case. In fact, the music streaming service made the switch back in 2014. The reasoning was that the dark backdrop really makes the album covers stand out! Also, note how Spotify uses a gradient from light grey to black for its background, and green, the color from its logo, as an accent color. 
Netflix: Just like Spotify, Netflix uses a dark color palette as a basis for its website's primary version. That's because by design the website expects its users to be in a low-light setting and stay for a lengthy stretch of time. Notice how the pop of red "rhymes" with so many reds on the covers of movies and series? That's part of why it works so well. 
Twitter: Twitter presents one of the bolder dark mode choices, but because Button Blue (#1DA1F2) is so closely associated with the brand, it totally works. When it comes to text, it's either pure white or blue. That's why to avoid overwhelming the design with blue, the logo is white. 
Apple: Apple's iPhone is a rare example of using pure black for its dark theme background. There's also a barely noticeable blue tint. The primary text is white (FFFFFF) and the secondary text is light grey (818181). 
Gmail: Having dark modes of email clients is a relatively new thing, but it's becoming more and more common. Notice how Gmail's dark mode is more forgiving toward color. It essentially lets all the colors of the white-background site version remain while changing the background and the text colors.
Best Practices for Creating a Dark Mode Website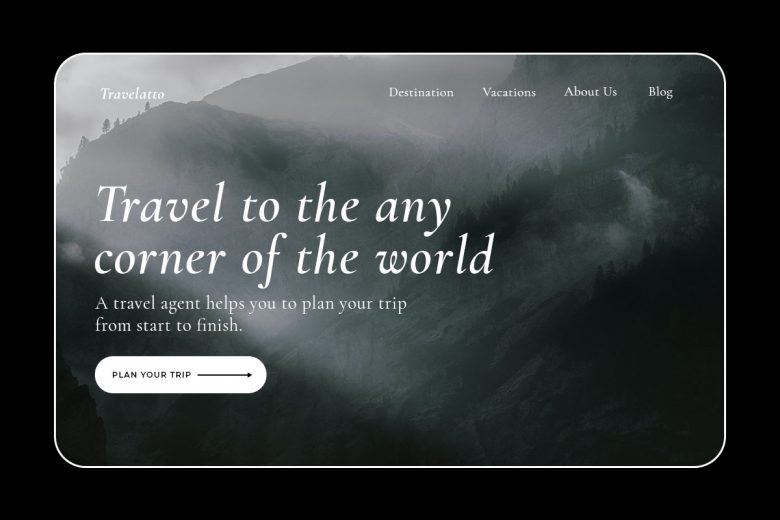 Create visual hierarchies, also known as depth, by making the layers closer to the viewer a lighter color.

Select the right on colors. An on color is the color of items on top, usually text. Some go with pure white (FFFFFF) but light grey is usually better for readability.

Incorporate material design and the concept of cards with their dividers into your dark mode website. 

Whenever you're not sure about a color or design element, test it out. You'll be surprised by the results of a simple A/B test quite often.  

Use rounded edges, rather than square ones. They're quite trendy recently. 

Give the user some options by devising two or three different dark mode versions. They'll appreciate the right to make a stylistic choice. 
How To Design a Dark Theme Background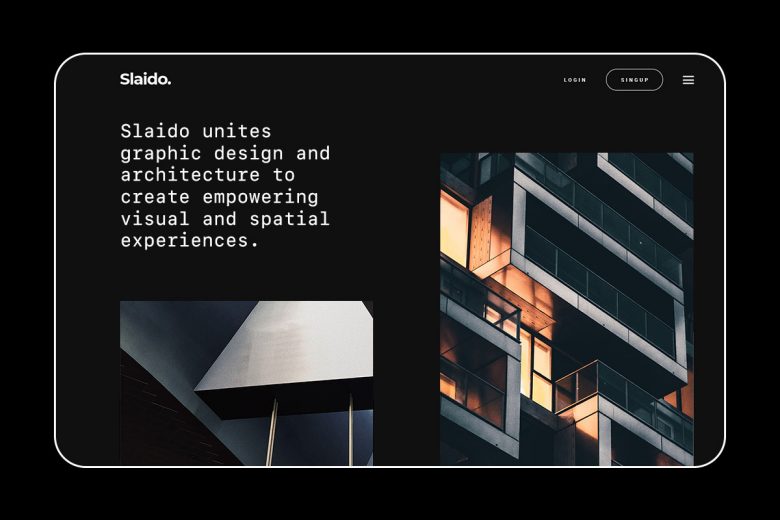 Ready to design a dark theme background for your website's dark mode? No matter if you're editing on your phone or desktop, PicsArt, an awesome all-in-one photo and video editor, is just the tool for you. Check out how to design a dark theme background on PicsArt:
Step 1) Open PicsArt's Online Photo Editor. 
Step 2) Click Custom Size and input the size you want your background to be. 
Step 3) Click the button that's shaped like a droplet and labeled Color. 
Step 4) Write in the code of the color you've decided on. For example, it would be #18191A for Facebook. Alternatively, you can just move the small round thing until you find what you're looking for.
Step 5) If you want to create a gradient, as Spotify did, click the button to the right of the droplet, Gradient, then select or write the code of the second color.
Step 6) Click Download at the top right corner to save and share your work. 
PicsArt all-in-one Photo and Video Editor, Collage, and Sticker Maker is the world's largest creative platform with over 150 million monthly active creators and influencers. PicsArt has collaborated with major artists and brands like Taylor Swift, The Jonas Brothers, Gwen Stefani, Maroon 5, Lizzo, Meghan Trainor, One Direction, MONSTA X, Warner Bros. Entertainment, iHeartMedia, Condé Nast, and more. Download the app today to level-up your photos and videos with thousands of quick & easy editing tools, trendy filters, fun stickers, and brilliant backgrounds. Unleash your creativity with PicsArt and upgrade to Gold for awesome premium perks!