Choosing the right font is always a key factor in any design project. There's a good reason why Helvetica – a classic sans serif font with a rich history – is the go-to choice for many designers. Helvetica is so popular that you've probably even used it without realising in the past. It's everywhere. But it is possible to have too much of a good thing. That's why you should take into account the vast array of Helvetica alternatives out there.
In this article, we'll cover the history of Helvetica as well as its numerous alternatives. Then we'll look at some similar fonts, such as Avenir or Impact. After all, if you want to nail your font choices, you'll need a comprehensive knowledge of the subject. So, let's dive in.
History of the Helvetica font
At this point, Helvetica is not just a font, it's a whole family of Neo-Grotesque sans serif fonts. Neo-Grotesque fonts are characterized by their refined simplicity and little variation in line weight.
The history of Helvetica dates back to 1957. In its initial version, Helvetica was created by the Swiss designer Max Miedinger. Originally known as Neue Hass Grotesk, the font was renamed for international audiences to Helvetica (which is Latin for 'Swiss').
The goal of Miedinger was ultimate simplicity and readability. He wanted to create a font that would be the embodiment of neutrality. Nowadays, big companies like Nestle, Apple, and 3M, as well as governments and designers across the world choose Helvetica, because it doesn't distract from the message they're communicating. It's even a favorite of airline and car companies because it's easier to read in motion.
But Helvetica has grown and changed over the years. The most popular variations of it are Helvetica Light, Helvetica Compressed, and Neue Helvetica. The most recent iteration – Helvetica Now – was released in 2019.  In 2007, on its 50th anniversary, the Helvetica documentary celebrated the font's legacy, which was released to great acclaim.  Iconic as Helvetica is, designers will always want to explore other options too.
Fonts similar to Helvetica 
1. Akzidenz Grotesk
Meet Helvetica's grandpa and the founder of the Grotesque family of fonts. Akzidenz Grotesk was created circa 1898. Hipsters and font enthusiasts love it because it was the first popular general purpose sans serif font and after WW2 served as a basis for Helvetica's creation. It has also been used by such major 20th-century movements as Dadaism, Bauhaus, and Constructivism. In many ways, it's a font as iconic as Helvetica.
2. Hamlin
Minimalism is all the rage, and Hamlin is here for it. Drawing inspiration from the classic geometric fonts, Hamlin has that clean feel of high-end online stores. It's perfect for minimalistic logos and refined brands.
3. Slate
The keyword here is legibility. The creator of this sleek and modern sans serif font is the award-winning designer Rod McDonald, who has worked at a research project regarding readability at the Canadian National Institute for the Blind (CNIB). The goal here was to create a font that looks equally good online and offline.
4. AS Grammatika
AS Grammatika is a mashup of two fonts, DIN and Helvetica. The latter being Deutsches Institut fur Normung (German Institute for Standardization), it is no surprise that AS Grammatika has inherited its square sturdy look. It's perfect for the digital world.
5. Roboto
If you're looking for free Helvetica alternatives, look no further. Roboto is the open-source font of Android, Google's mobile operating system. Although the font has faced some controversy, with some even arguing that it's a little too close to Helvetica, it does look both stylish and legible.
6. Brandon Grotesque
This one is a treat to the eyes. Brandon Grotesque is a modern Adobe sans serif font with a vintage twist of typography from the 20s. It is lightweight and low-contrast, which makes the text a pleasure to read.
7. Noirden Sans
This is the boldest of the Helvetica alternatives. Quite literally. Other than that, it is extremely similar to Helvetica.
Fonts similar to Avenir
Avenir (translates to 'future' in French) is a 1988 linear sans serif font designed by Adrian Frutiger, who considered the font the great work of his life. Inspired by Futura, a high modernist font from 1927, it is a versatile and elegant font with a youthful feel. Its variations have been used in the logos of such prominent companies as AliExpress, Spotify, and Toyota. If you think Helvetica is too neutral, maybe Avenir is the font you're looking for. Not quite convinced? Maybe one of these will help.
1. Berlin
Berlin is a clean and heavy contemporary sans serif font that is perfect for posters, ads, and other digital marketing items. It's basically an exaggerated successor to Avenir.
2. Lorin
Lorin is a more rounded take on Avenir. Delicate and soft, though from the geometric font family, it looks perfect for perfume bottles or fashion posters.
3. Nunito
Another open-source Google font. This one's a sans font. Nunito has been designed with the digital world in mind. That's why it scores so well on readability.
Fonts similar to Impact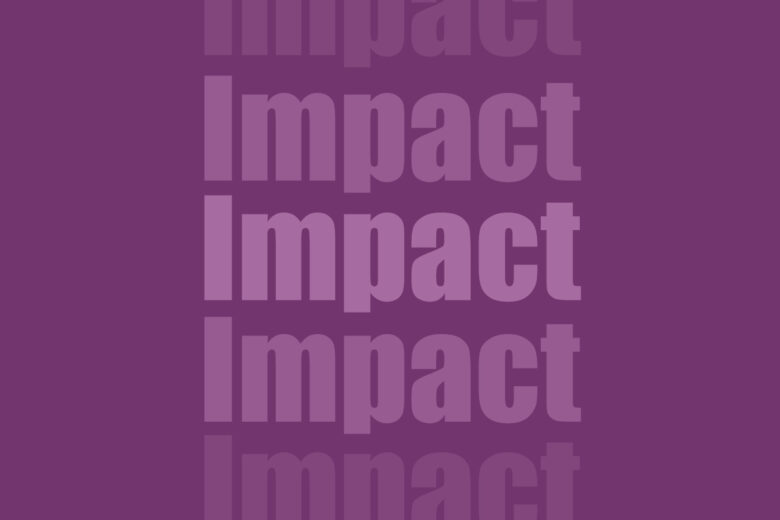 Impact is an industrial sans serif font, designed in 1965 by Geoffrey Lee. According to Lee, the idea behind Impact was to "get as much ink on paper as possible in a given size with the maximum possible x-height". In any case, Impact gained popularity in the 1990s thanks to its inclusion in Microsoft's Windows 98 and ultimately became the meme font of choice. Looking for something similar? Here's a selection of great options.
1. Neographik
This alternative to Impact looks more balanced. Though it is again higher than it is wide, the proportions are less skewed. The general square form of the letters – look at the 'o' – give this font a reliable look. It even has the sweet nostalgic vibe of old video games.
2. Loft
The premise behind Loft is to take all the distinct features of Impact and amplify them. Note the tight spacing and small curves throughout. This is the perfect font for headlines.
3. Anton Font
Anton is a free Google font. It is described as a 'reworking of many traditional advertising sans serif typefaces' and it is a clean, unfussy font choice for getting any message across.
4. Bw Stretch
The most whimsical of the fonts on this list, Bw Stretch features 'disruptive alternates', select letters that look really stretched. When using this font, make sure you're mindful of that.
Use the Best Fonts for Your Designs
If you're a true font connoisseur and only want the best for your designs, look no further than Picsart. The all-in-one photo and video editing tools on offer come with a vast array of free fonts, including many Helvetica alternatives. And if your design work ever requires a more creative font choice than Helvetica, there's an even broader selection of script and serif fonts with quirky, spindly and ornate embellishments at your disposal.
Now that you've gotten acquainted with many different fonts, it's time to get creative and experiment with them in your designs. And hey, if this lot aren't doing it for you, there's always a world of other options to experiment with. Either way, you should never be stuck for Helvetica alternatives ever again.
Picsart is a full ecosystem of free-to-use content, powerful tools, and creator inspiration. With a billion downloads and more than 150 million monthly active creators, Picsart is the world's largest creative platform. Picsart has collaborated with major artists and brands like BLACKPINK, the Jonas Brothers, Lizzo, Sanrio: Hello Kitty, I am a Voter, Bebe Rexha, Maroon 5, One Direction, Warner Bros. Entertainment, iHeartMedia, Condé Nast, and more. Download the app or start editing on web today to enhance your photos and videos with thousands of quick and easy editing tools, trendy filters, fun stickers, and brilliant backgrounds. Unleash your creativity and upgrade to Gold for premium perks!