Nothing says visual extravagance quite like Brazilian Carnival. It's an outpouring of color, a visual treat, a burst of flavor and magic in every way. Brazilian Carnival contains the perfect blend of modern and flashy imagery to be adapted into our everyday photo edits with absolutely breathtaking results. Ready to make carnival designs that capture that special spirit? Then read on.

What's the History of Carnival in Brazil?
Some claim that the history of Carnival in Brazil goes all the way back to ancient Greece, where Greeks would hold festivals during the spring season devoted to Dionysus, the god of wine. These festivities then spread to Rome, where they adapted it in the name of Bacchus.

But as it stands today, Brazilian Carnival festivities descend directly from traditions set by Roman Catholics and some Christians. The name has derived from carne vale, meaning "goodbye flesh" in Latin. Carnival used to be a celebration of food, wherein Catholics would feast in preparation for the next 40 days of Lent, during which they would abstain from meat on certain days. 
When the Portuguese colonized Brazil, the festival arrived shortly afterward. The Portuguese aristocracy held massive carnival celebrations behind closed doors. In 1822 Brazil gained independence from Portugal and shortly thereafter Carnival started taking on the form that resembles the grand festivities of today. Major influences by the Afro-Brazilian communities shaped Carnival into the beautiful community celebration of food, upbeat music, dance, and colorful costumes that it is today. The African community also brought Samba music that evolved alongside Brazilian dances and tunes, birthing the unique genre we hear today at Brazilian Carnival.
It's this beautiful and unique blend of culture, class, history, music, dance, and most importantly, visual extravagance, that renders Carnival into the smorgasbord of magic and pleasure that is enjoyed by millions every year.
When Is Carnival in Brazil?
Brazilian Carnival starts on a different day each year. Due to its connection with the Lenten season of the Catholic Church, the actual day of Carnival varies but is always held in February or March. 
Carnival starts at noon each year on the Friday before Ash Wednesday which marks the beginning of Lent and ends at Ash Wednesday midday.
Where Is Carnival Celebrated?
When people think of Carnival, they typically think of the Brazilian celebration in Rio de Janeiro. However, Carnival traditions are celebrated in several cities across the country. Each region in Brazil celebrates Carnival in its own special way.
During Brazilian Carnival, many large cities across the country transform into a giant hub of non-stop celebration, color, music, and food. Each festival is completely different, both in the way they are experienced and the ideas and the inspiration they fire inside of us. So if you're trying to figure out which Brazilian Carnival celebration is right for you, then look no further.

Recife and Olinda
Recife and Olinda are the two main cities in which Carnival is celebrated in the Northeastern region of Brazil called Pernambuco. Frevo and maracatu are the two performance methods that dominate this region during Carnival.
Carnaval Baiano
Carnaval Baiano, otherwise known as the Bahian Carnival, is the festival held in Bahia. The celebrations in Salvador (the capital city of Bahia) rival both the ones in Rio and São Paulo in terms of atmosphere, grandeur, and sheer creativity. The major difference in Bahia is the lack of samba music. Carnival in Bahia is much more heavily centered around the African area's heritage.

Sambódromo
This is the primary attraction of the Brazilian Carnival. Massive Carnival parades are held in various regions in Brazil, the two biggest ones being in Rio and São Paulo. These parades take place in Sambadrome where many samba schools present their parade entry with extremely elaborate choreographed dances and visual displays. This is often what people think of when looking for Carnaval do Brasil photos. 
Ideas for Carnival Designs

Editing assets can be as varied and numerous as the magnificent parades of Brazilian Carnival itself. There are so many fun design elements that you can use as inspiration from this celebration, so we're here to help you out. Check out the official hashtag for more inspo, if you need it.

Posters
If you're looking to make Carnival designs for themed parties or concerts, then you have to have a poster. Designing Carnival posters is a major free for all — there are no rules, just go where you feel most inspired.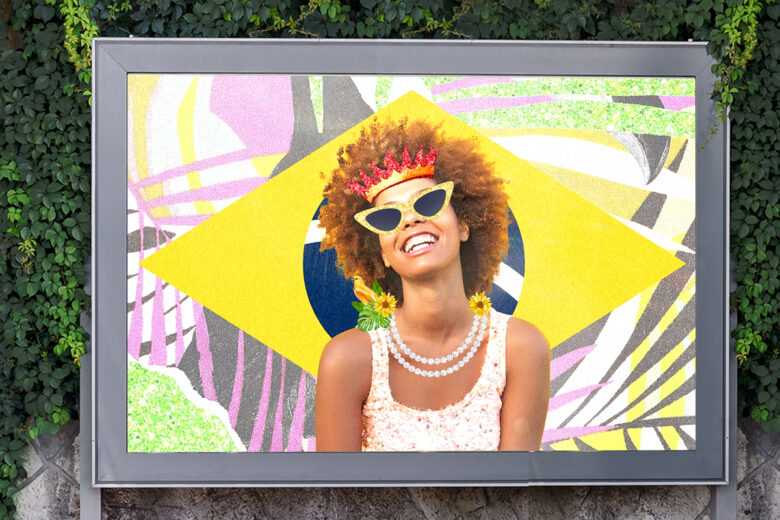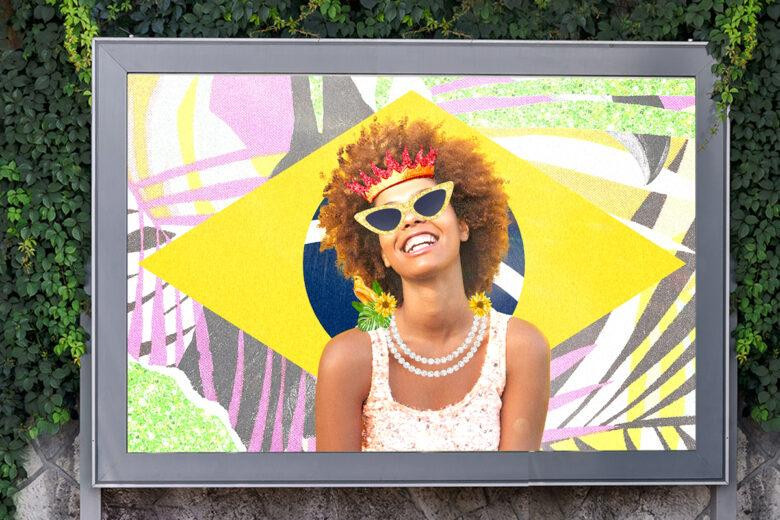 The only thing you need to keep in mind is your color scheme. Make sure to fill your carnaval Brasil posters with a lot of color. Carnival designs demand it! We're talking greens, yellows, reds, blues, and purples. Add a feeling of movement with the motion and dispersion tools and warm filters to elevate the spicy samba vibes of your carnival poster. You can also use Picsart Stickers with Brazilian Carnival masks (perfect for virtual masquerade vibes) and feathers and Brushes with lights to achieve the perfect carnival party poster.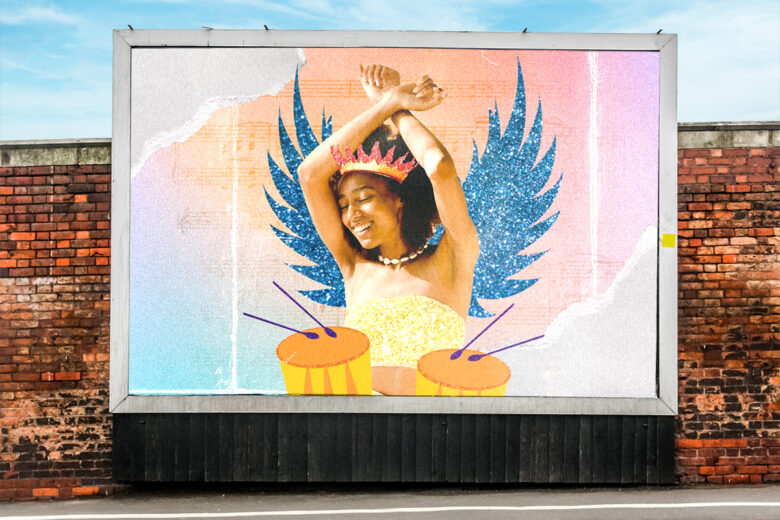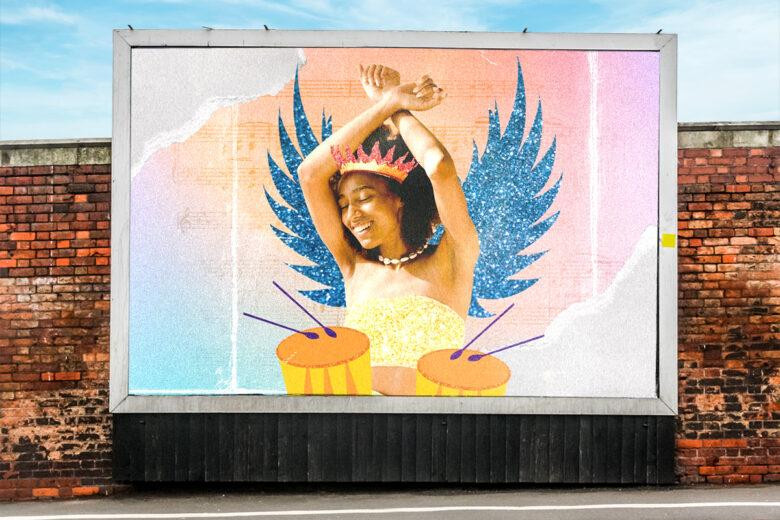 Photo edits
This one is super easy. Lucky for you Brazilian Carnival is already extravagant enough in and of itself that all you need to do to produce some seriously catchy edits for your social feeds is to layer on some warm filters, fun stickers, and add some text to really get your festive message across. A good Prism Mask would really tie the vibrant colors together too.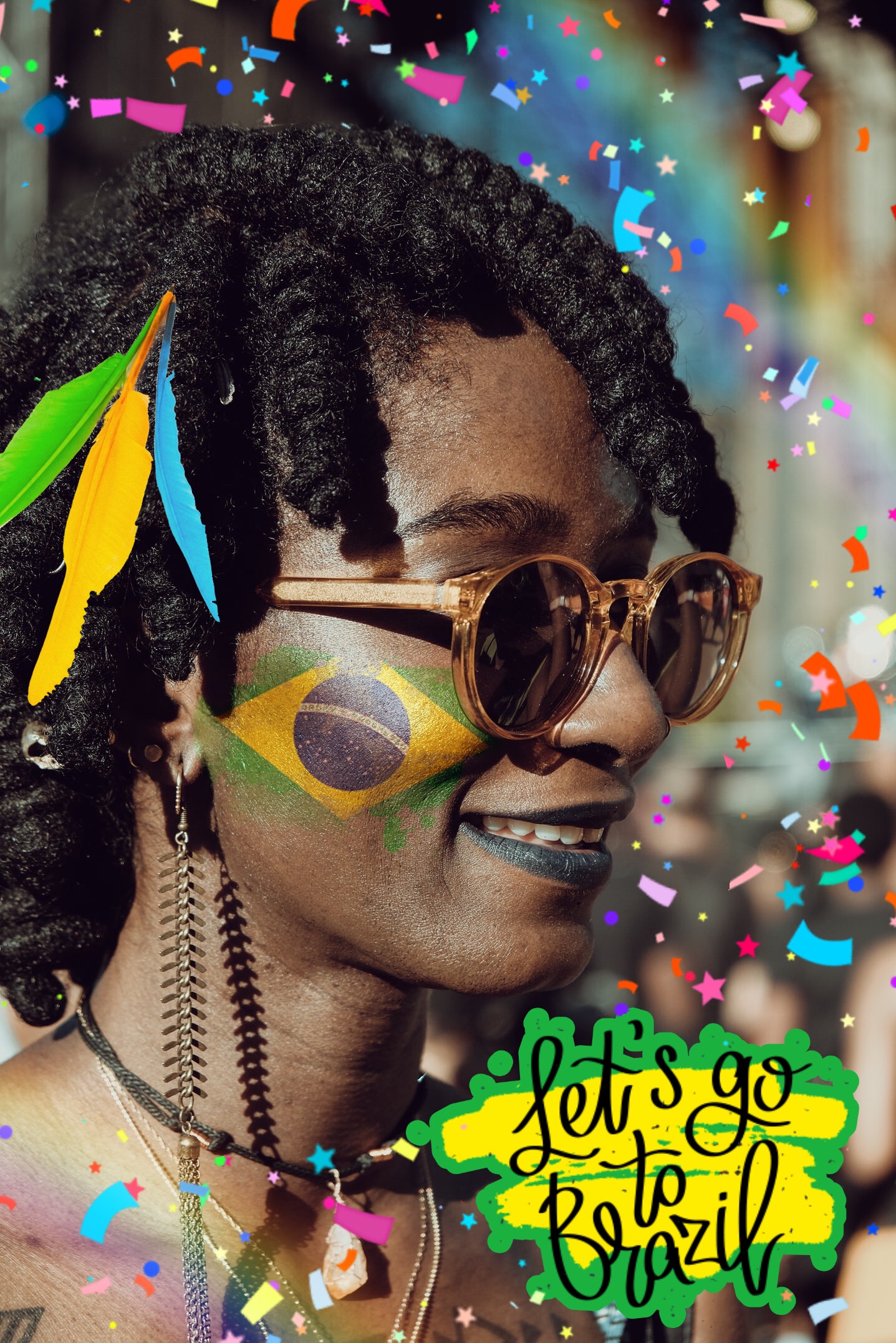 via Picsart
Party invitations
Can't make it to Carnival in Brazil but want to celebrate with your friends and family online? Depending on the type of Carnival party you're throwing, whether it's with a Zoom background or a big backyard affair, you can get really creative with your invitations. Use the Shape Tool to add in diagonal stripes of all the iconic Carnival colors, one next to another. Make sure you use lots of color in fact. Then use the Text Tool to add in all the information so your friends know when and where your party is. Brazilian Carnival always calls for a colorful canvas so fill yours with Picsart Carnival themed stickers. Just search for "Carnival" in the Picsart app or web editor to browse the options and select your favorites.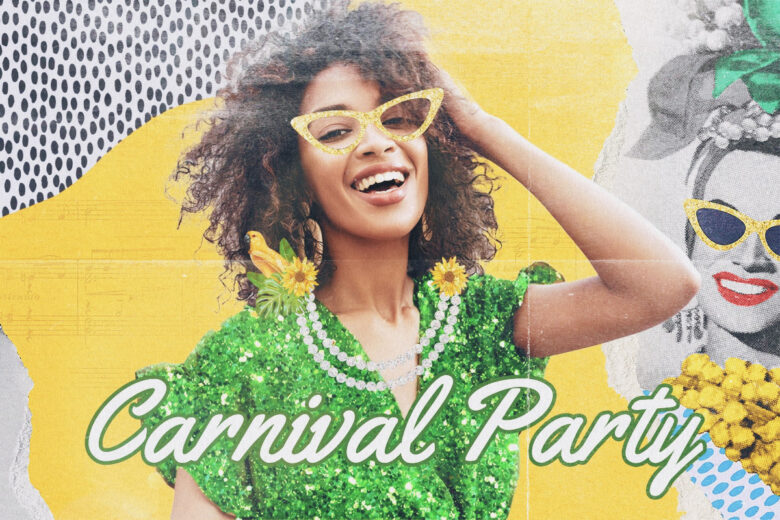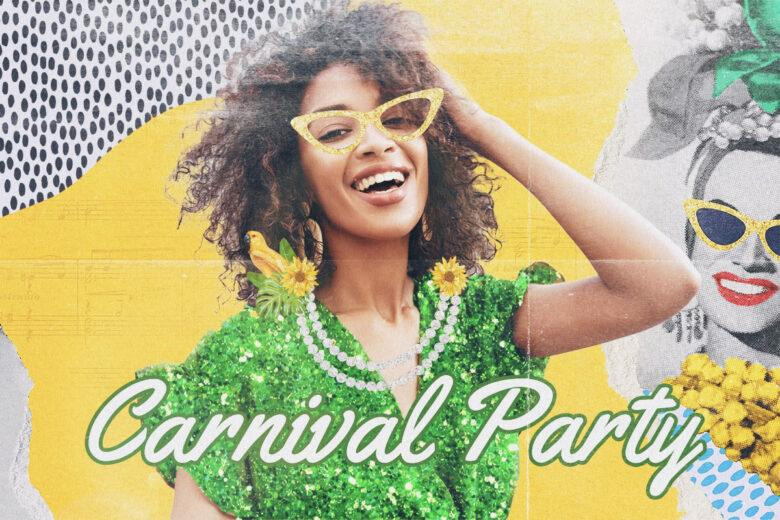 Create Carnival Designs with Picsart

Whatever your design needs, coming up with fun photo edits to celebrare Brazilian Carnival is as easy as it is rewarding. Carnival designs with that distinct Carnival flair can be yours in just a few steps:
Create Carnival Designs on Picsart Mobile
1. Open the Picsart app on your phone and tap the purple + button to start editing.
2. Scroll down to Backgrounds and select See All.
3. We've selected from Blurs of Color for a suitably Carnival-friendly background color, but the choice is yours.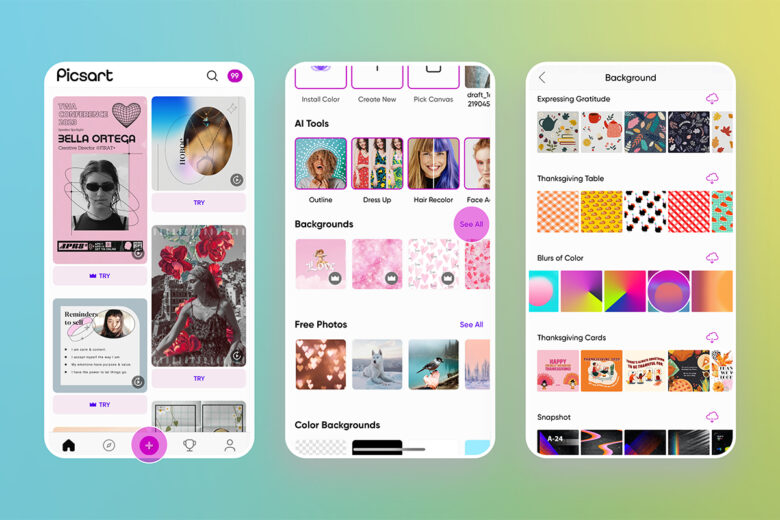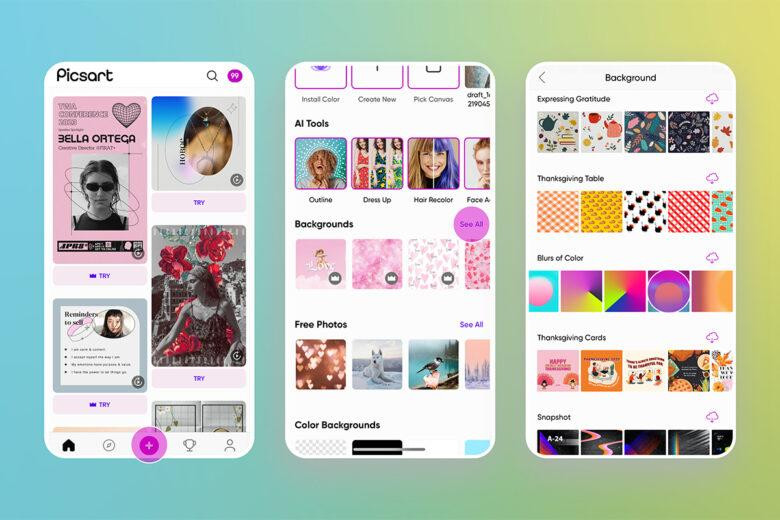 4. Tap on Add a Photo to bring a focal point to your carnival design.
5. From the Tools menu, select the Remove Background option to bring your figure to the forefront of the image.
6. Scroll through the menu at the bottom and tap on Sticker to browse the carnival themed options.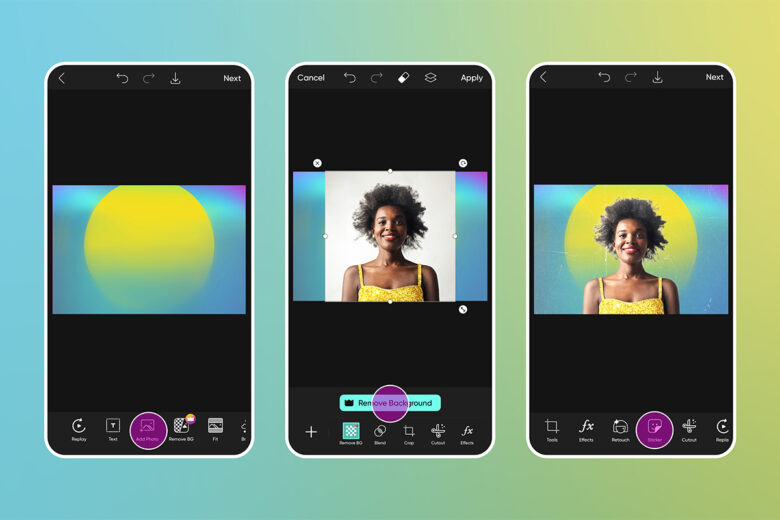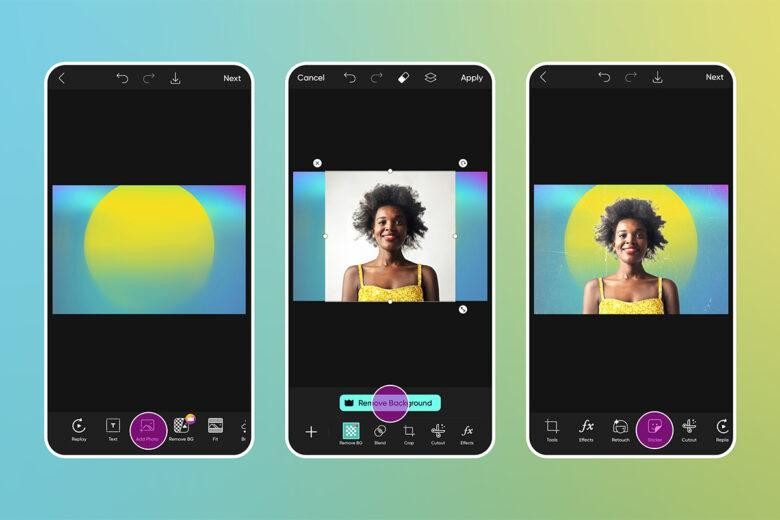 7. Tap on the ones you like.
8. Add your favorites to your image and place or resize where necessary.
9. Jazz your selected stickers up wit a range of Effects.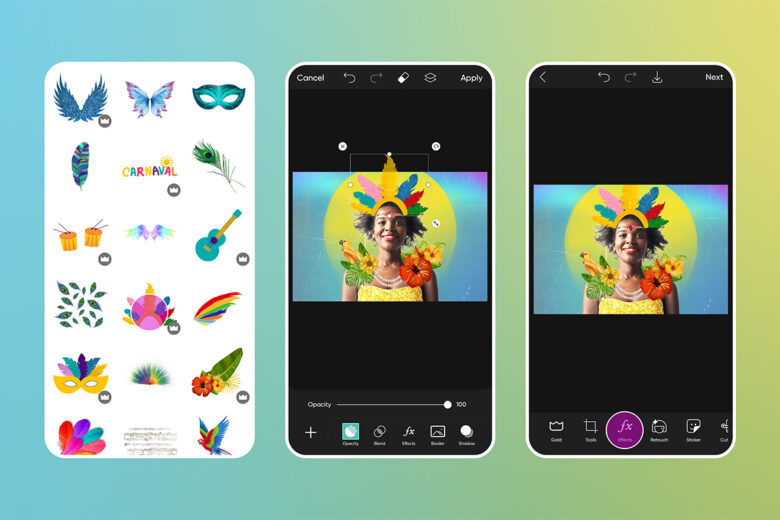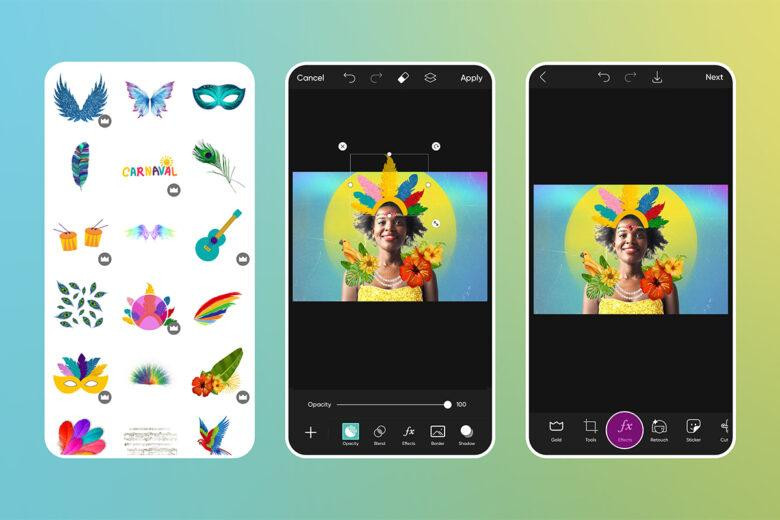 10. Add an overall effect or filter to the edit for a cohesive finish.
11. Make sure to tap on Next to save your edit.
12. Tap on Save to complete your work.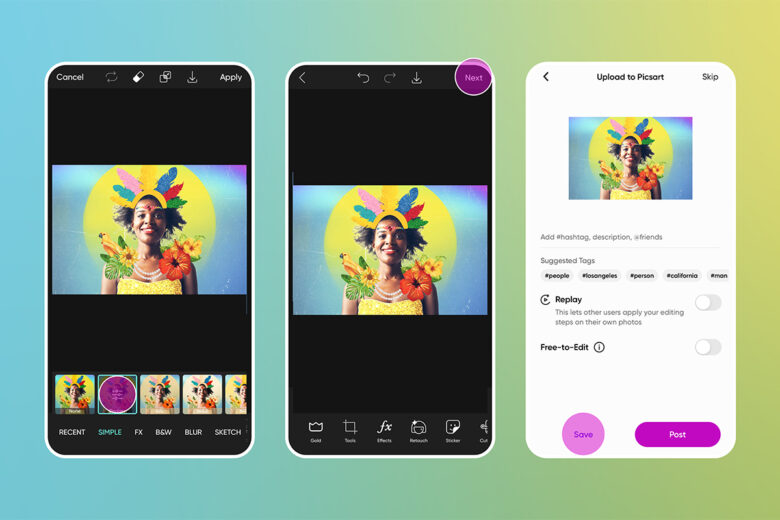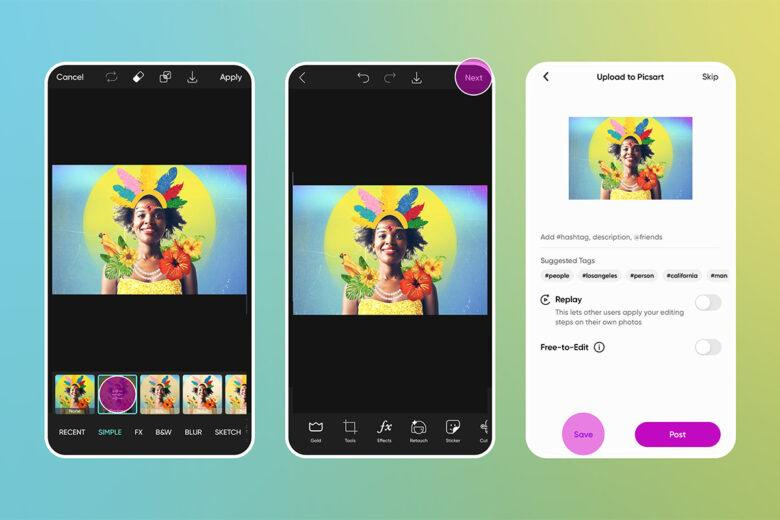 Create Carnival Designs on Picsart Desktop
1. Open the Picsart web editor and click on create design to start.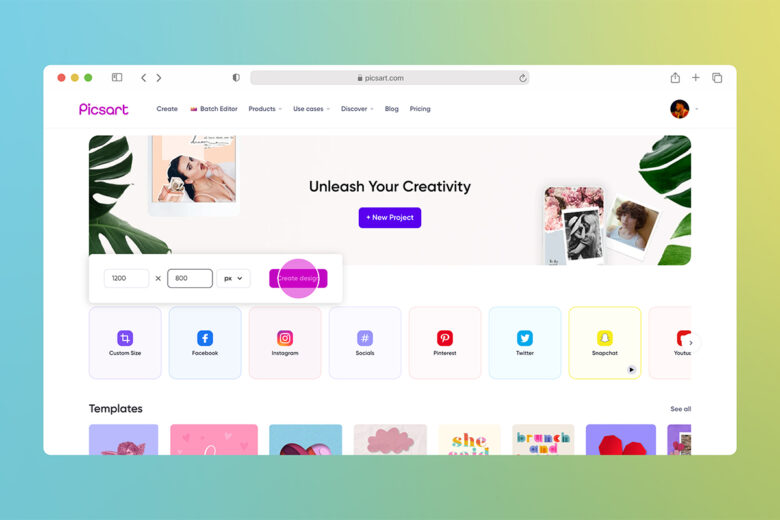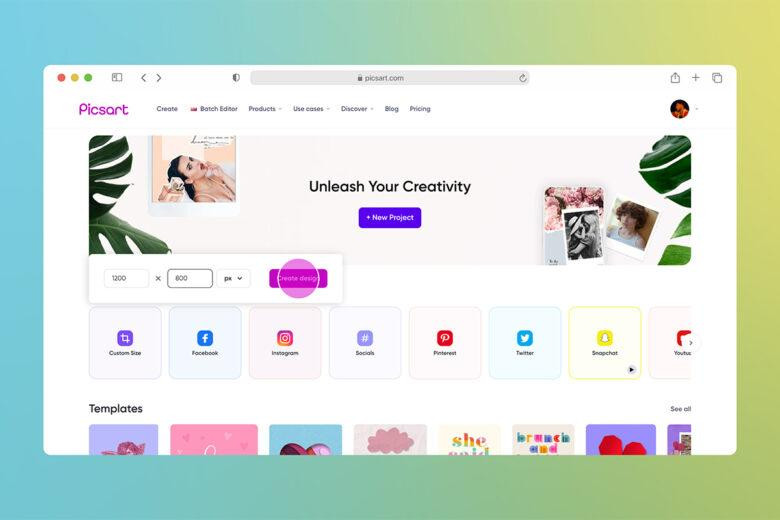 2. From the Background panel above the image click on Texture and select your favorite from the options on the left.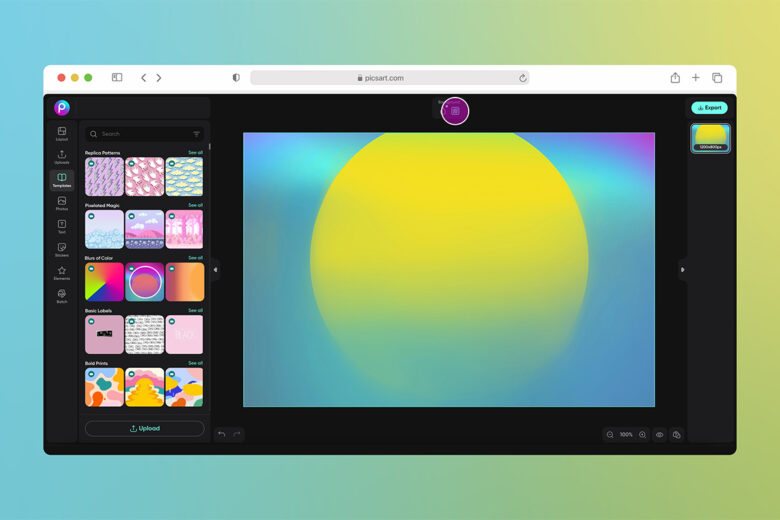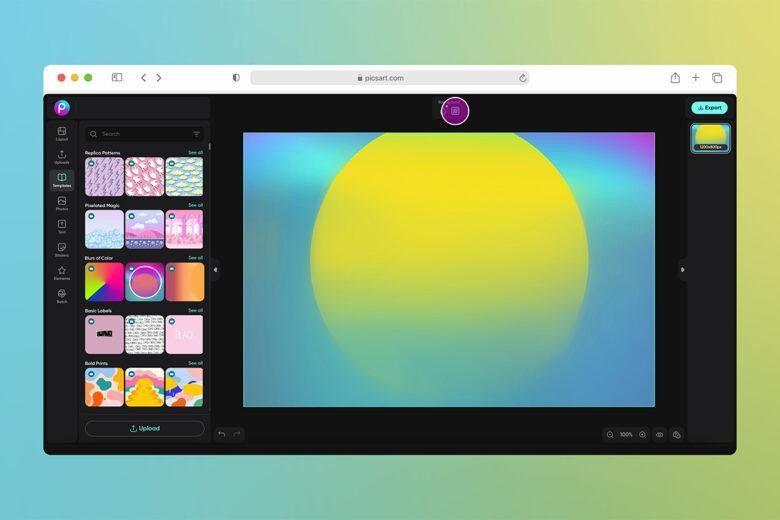 3. Add an image by clicking on the Uploads button, placing it and resizing it on the canvas where required. Click on the Erase tool.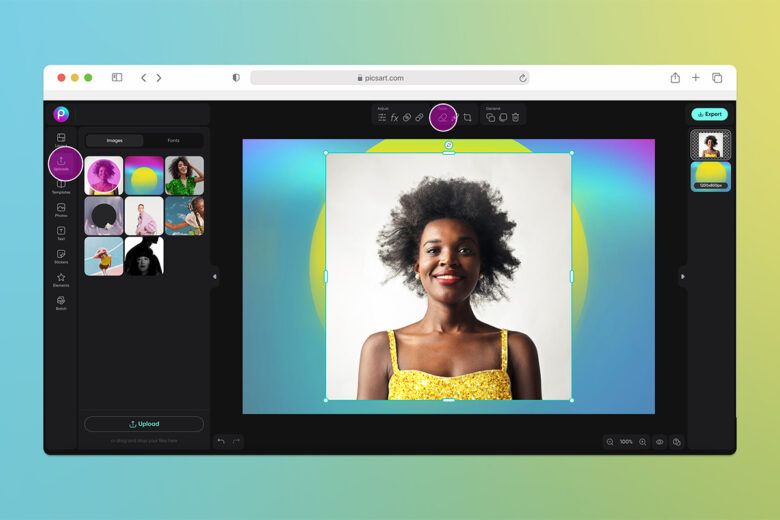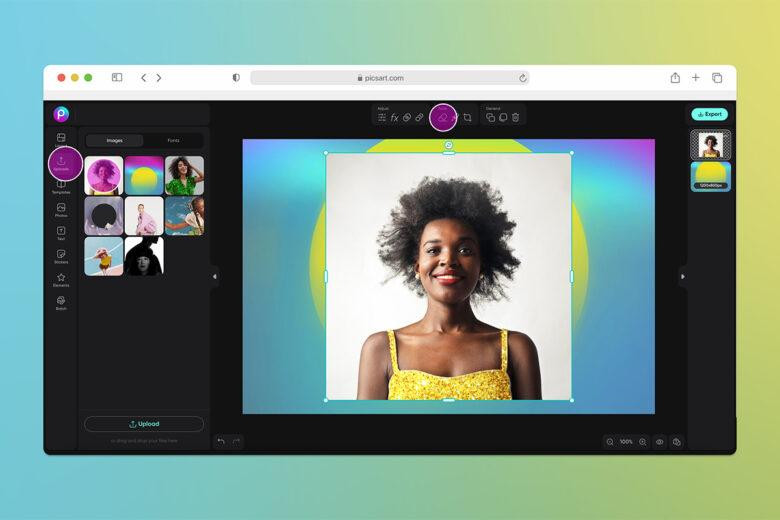 4. Choose to Remove Background from your image and click on Apply.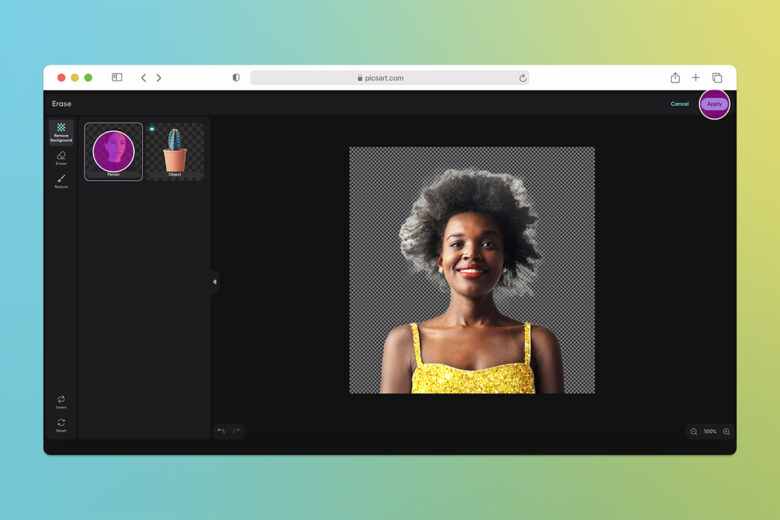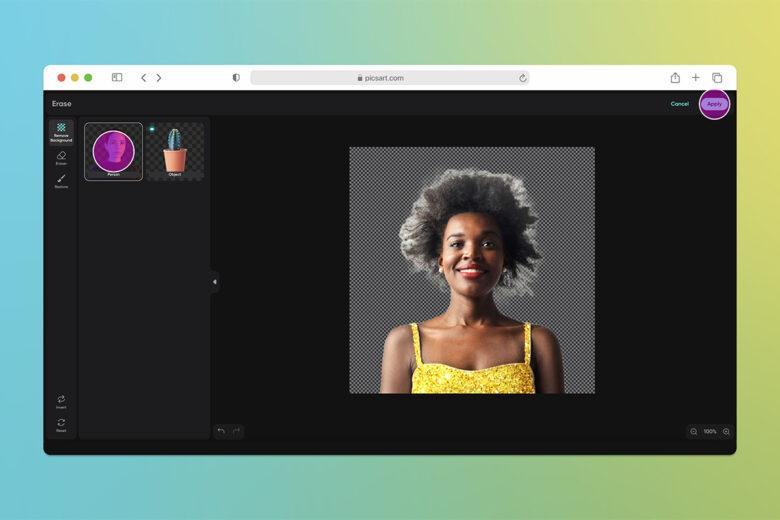 5. Scroll down to Stickers and search for 'carnival' to browse the options, adding as many as you like to the design.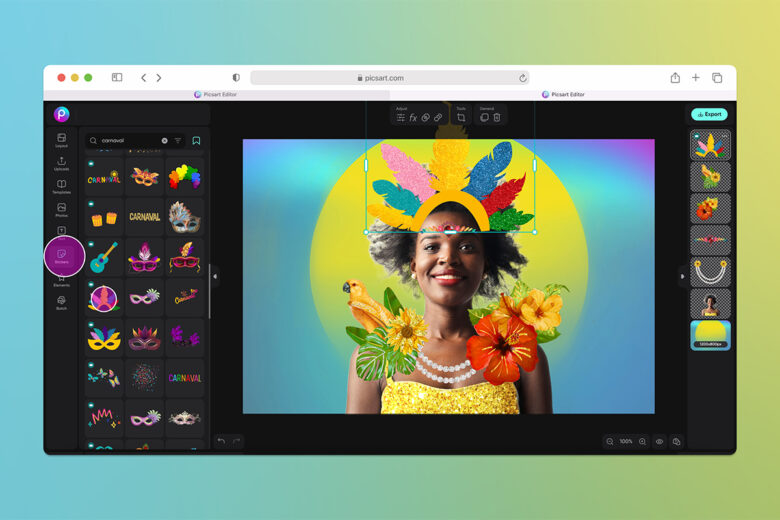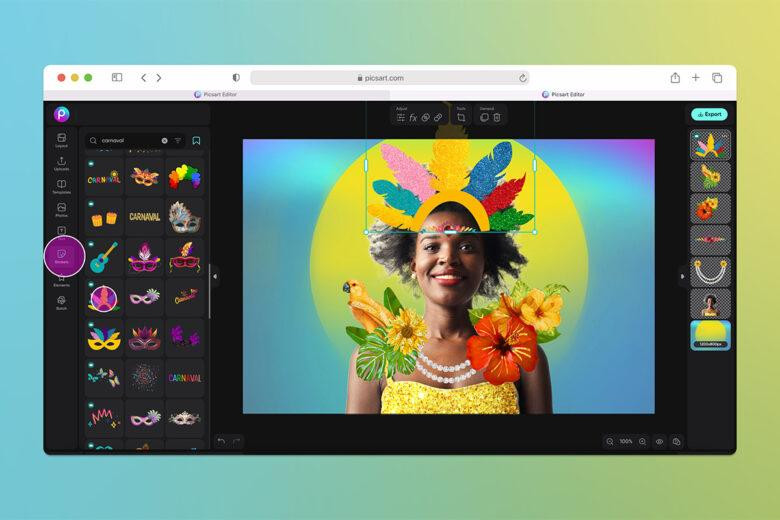 5. Add a filter to the design to give it a suitably colorful pop and finish.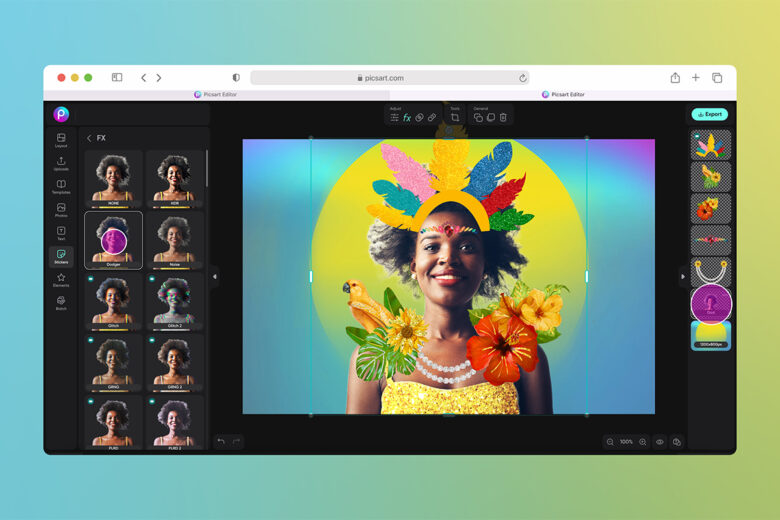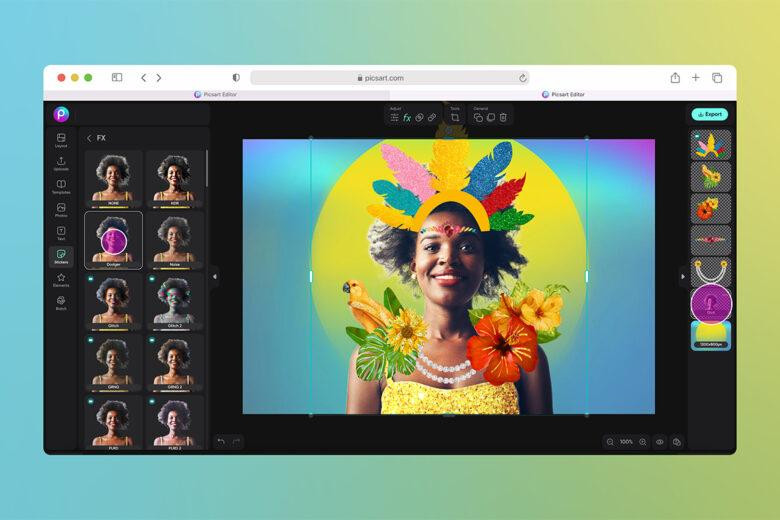 6. Click on Export and Download when you're happy with your work.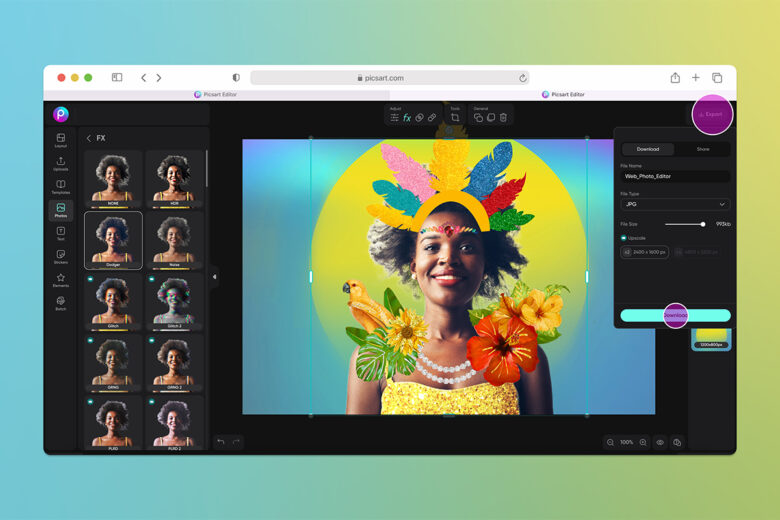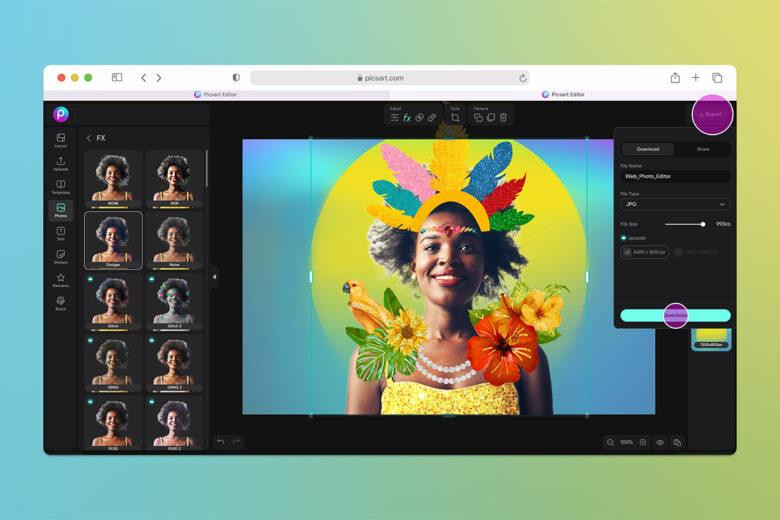 Picsart is a full ecosystem of free-to-use content, powerful tools, and creator inspiration. With a billion downloads and more than 150 million monthly active creators, Picsart is the world's largest creative platform. Picsart has collaborated with major artists and brands like BLACKPINK, Taylor Swift, the Jonas Brothers, Lizzo, Ariana Grande, Jennifer Lopez, One Direction, Sanrio: Hello Kitty, Warner Bros. Entertainment, iHeartMedia, Condé Nast, and more. Download the app or start editing on web today to enhance your photos and videos with thousands of quick and easy editing tools, trendy filters, fun stickers, and brilliant backgrounds. Unleash your creativity and upgrade to Gold for premium perks!