Of course you want to get all the Instagram likes and followers you can. Who doesn't?! Building your audience and engagement on Instagram is key if you want to establish yourself as an influential profile worth following. Why? It's all about the domino and validation effects. If other people follow or like your content, you're more likely to be followed by new users, and your content has a greater shot at showing up on the Discover page. 
In the platform's first few years, Instagram accounts would buy followers to artificially inflate their total fan base. But gone are the days of buying fake followers. This kind of practice is never a great idea because it ends up hurting you and your Instagram account in the long-run. Not to mention the fact that Instagram now has mechanisms in place that can flag accounts with fake followers and paid-for likes. Sorry to say, but there is no such thing as an instant delivery Insta following quick fix. If you want to grow your audience for real and drive meaningful engagement, it's worth investing the time and effort into it.
Now, you're probably thinking that's easier said than done, but we're going to give you some hot tips on how to get more followers on Instagram for free. Getting real IG followers will result in real likes – and lots of them. Here are some of our tried-and-tested methods on how to achieve it. 
How Do You Get Instagram Likes and Followers?
1. Plan Out Your Instagram Strategy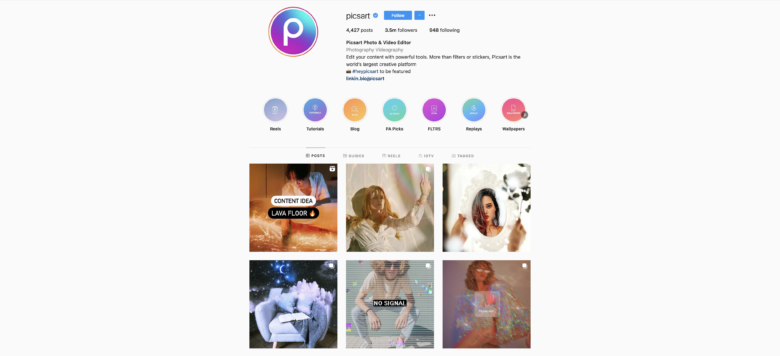 When planning your Instagram strategy, it's helpful to keep a consistent aesthetic in mind. Think of what kind of content you want to post and plan out what your grid will look like. You can even use a planning and scheduling tool, or you can use Picsart to create a custom collage that will capture your Insta aesthetic all in one convenient place. 
Another key part of having a good Instagram strategy is to post consistently and at the right time. Posting consistently is important because your IG followers want to see your content and want to know how often you'll be posting it. That's why they followed you in the first place. And while we all know that the Instagram algorithm isn't chronological, timing does still make a difference. You want to post to your account when your followers are most active on the app. Posting when your fans are most active could also increase the chances of like-minded IG users discovering your latest post, and then following your account.
You can get an idea of what the best times to post for your audience are by taking advantage of Instagram Insights. Instagram's analytics tool is free, easy to understand at a glance, and shows you how your content is performing. You'll be able to see what the ideal days and times to post for your IG followers are. This is a great tool to use, but it's important to note that you need to switch to an Instagram business profile to see them.
2. Figure Out Who It Is You're Talking To
View this post on Instagram
Speaking of Instagram Insights, one piece of info you'll want to check out is your audience demographics. See who's engaging with your content the most so you can continue to gear your posts to them and similar IG followers. 
3. Create a Consistent Aesthetic
View this post on Instagram
It's all about that aesthetic. Your fans chose to follow you for a reason and if you want to muster Insta likes, you should make sure that all of your content is in line with your overall aesthetic. This way, a fan will know a post in their feed is from you even before they've seen your avatar next to it. That's the power of a consistent aesthetic – instant account and brand recognition.
Not sure where to start? Take a look at some other accounts that you know and love. Ask yourself what they all have in common or do well, and then ask what's unique to your account. Picsart is also brimming with unique, scroll-stopping photo edits that can help. There's an almost endless supply of photo editing tutorials that will help teach you some best practices (for still images and video) and help you establish your signature style. You can learn how to edit your photos like an influencer, how to make an Instagram collage, and how to use Instagram Reels to set yourself apart from the crowd. And those are just a few ideas. There are hundreds more editing tips on the Picsart YouTube channel. 
4. Put Keywords in Your Instagram Handle and Name
View this post on Instagram
Fun fact: only your name and user handle appear in Instagram searches. If you want to increase your discoverability, you have to be pretty strategic with your account name. For example, if you are a beauty blogger and want to pop up when people search for 'beauty', a handle like @BeautyBloggerAlley will help you appear higher on the in-app search. Pretty cool, right?
For your name, you can use your actual name and a title right after to give your followers additional context. This will also help you appear in an Insta search. Using the example above, @BeautyBloggerAlley's name would look like: Alley, Beauty Blogger
5. Use Relevant Hashtags
View this post on Instagram
Using relevant and thoughtful hashtags on your feed posts is one of the easiest free ways to grow your Insta fans and likes. Hashtags are searchable and help with discovery, so it's important to include them in all of your posts. Don't overload posts with a ton of hashtags though, Instagram only lets you use 30 at a time. Instead, carefully take a peek at what your followers and target audience are genuinely engaging with online, and select those ones. 
6. Share High-Quality Content
View this post on Instagram
Okay, you're probably thinking, 'Well, of course I only share high-quality content!' But this is so important that it's worth really stressing. If your Instagram photos aren't well lit, of high resolution, thoughtfully laid out, and easy to decipher, people are going to scroll right past them (and maybe even unfollow). When your high-quality photos and videos appear in an IG users' Explore tab, they'll be left wanting more and view your profile to hit that Follow button, driving your insta likes and more IG followers. If you use photo filters, make sure you stay consistent with your choices to maintain an overall look and feel for your content
7. Write Compelling Captions To Drive Engagement
View this post on Instagram
Now that you have high-quality content ideas in line with your personal Instagram aesthetic, you'll also want to make sure you have compelling captions to drive engagements in the form of likes, comments, and shares. Put your most important information and keywords within the first 125 characters of your captions to keep it above the fold. After that, Instagram will cut off the caption to say 'See More'.

Asking questions in your Instagram caption is a great way to drive engagement and get insta likes. Why? Questions help drive engagement because they prompt followers to leave responses in the comments. They can also inform future Instagram post ideas, making for strategic content creation and a feedback loop. The more engagements a post has the higher it gets pulled up in the Instagram algorithm, because engagements prove that content is resonating and it should be shown to more people. 
When determining the length of your caption, it's all about pairing it up with the visuals. If your photo needs an explanation or if you are using it to prompt a longer story, then lengthier captions can work. Just make sure you are putting the hook of your caption in the first 125 characters. Short captions can be effective when the photo or video you're posting speaks for itself.
Emojis can be your best friends when it comes to writing compelling captions. When used right, they're attention-grabbing and can quickly get your point across in a playful way.  
View this post on Instagram
8. Promote Your Instagram Account on Other Networks
These days, very few people have just one social media account, so you might as well leverage all of the networks you're on to drive traffic to your Instagram profile. You can create teaser posts on TikTok, Facebook, YouTube and/or Snapchat accounts and tell your followers to get all of the details and more content on Instagram. If you're a blogger, you can even embed Instagram posts in blog posts. It's a great way to drive traffic and IG followers to your social accounts. Don't forget to think about off-social ways of promoting your Instagram account too. Including social media icons on your website, email signature, and business card. Even printed goods like flyers can be useful. If you want that real world customer support to be reflected online, a subtle reminder to also follow you on Instagram can go a long way. 
9. Post Content That Instagrammers Will Want To Reshare
View this post on Instagram
Want in on a secret? Insta likes are great, but shares are even better. Especially if you want your content to go viral. If your content is engaging and relatable, your followers will be more likely to share it to their profile, story, other social platforms, or include it in blogs. That's a whole new set of eyes on your posts and profile. When creating content, ask yourself if you'd share it. If so, post away.
10. Use the Instagram Nametag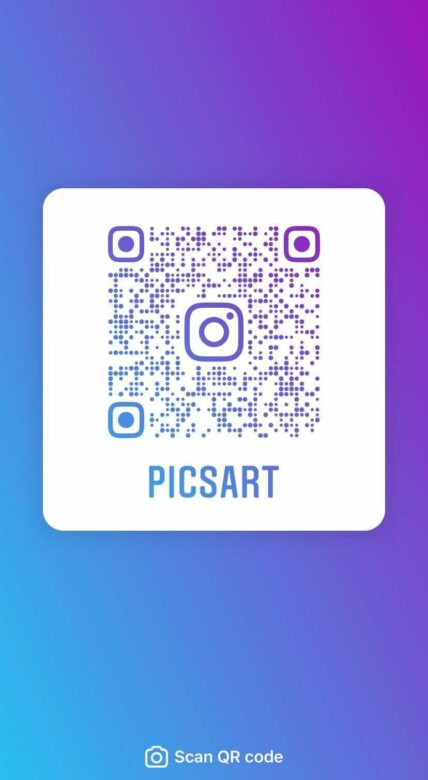 The Instagram nametag is basically an Instagram specific QR code. It's great for online communication as it allows people to quickly scan the code to instantly follow you on Instagram. To get to it, simply open your profile page and tap the menu icon in the top right, then select QR Code.
11. Try to Get Your Posts up on the Explore Tab
As you probably already know, the Explore tab on Instagram is the place where you can discover posts, Stories, Reels, and IGTV videos from accounts you aren't already following. Getting onto the Explore tab isn't easy (it's like trying to land on TikTok's famous For You page), but it's a great goal to aim for, and following all of these tips will help increase your chances of landing there.
Instagram determines what appears in your Explore tab by taking into account posts that were liked by people you follow, posts from new accounts similar to others that you have previously liked, posts with high engagement, and accounts similar to ones you already follow. As you can see, your Explore page is customized for you. Here are a few things to try if you want to try to be featured in the Explore tab:
Post when your followers are online

Take inspiration from other top-performing posts in Explore

Pay attention to your Instagram Insights and analytics (if you're set up as a Business account)

Try

IGTV

and Reels


Post visually compelling content
12. Tag Your Location
Tagging your location will help your content be discoverable by people looking at that location. When used in IG stories, it can help your content get discovered if your Story gets wrapped into the larger Story for that particular location. For example, if you're a restaurant owner posting about your latest menu update, always tag your location in your posts to help drive discoverability and drive more IG followers.

13. Tag Relevant Accounts and Encourage Others To Tag You
View this post on Instagram
Tagging another Instagram user in your post or Story will encourage them to share your post and engage with their content. This opens you up to exposure within their following. Just make sure if you are going to tag someone that it is relevant to them. A tagged account can always untag itself from your post.
On the flip side, you can also ask other users to tag you in their content (both Stories and feed posts) when it makes sense. Their followers will be able to see your account tagged, and they'll be more likely to tap through and head to your Instagram profile to see what you're all about.
14. Follow Relevant Accounts and Engage With Their Community
View this post on Instagram
Following relevant accounts is a great way to engage with like-minded users and their audiences. When you follow someone on Instagram and you have compelling content on your own account, then there is a potential chance they might give you a follow back.
When you follow new accounts, don't follow too many in quick succession, as this can be flagged by Instagram. You also don't want to follow accounts and then unfollow them because this will signal to Instagram that you aren't using the platform authentically. It'll end up hurting you in the end.
If done right, following relevant accounts and engaging with their content and their community is a great way to expose your profile to Instagrammers. Especially those who are more likely to hit the Follow button back on your page. More exposure increases your potential to get more followers on Instagram for free.

15. Collaborate With Other Instagram Users and Influencers
Speaking of like-minded Instagram users, collaborating with other brands and influencers is another great way to boost your Instagram likes and follows. Cross-promoting each other's accounts and agreeing to tag and share each other's content will open up new audiences and IG followers for both of you. It's a win-win.
View this post on Instagram

16. Utilize More of Instagram's Features
The Instagram algorithm loves when you use their features to switch up the type of content you're posting. Stories, Highlights, Reels, IGTV, and going live (especially when co-hosted with another account) are all great ways to break away from the average post routine and increase your chances for discovery. If you really want your Reels content to stick out, check out this tutorial:
Now that your head is spinning with new tips to get real Instagram followers and Insta likes, let's recap what we just learned.
How Do You Get Instagram Likes?
Post high-quality photos and videos

Use popular but relevant

hashtags

Tag other

Instagram users

and accounts when it makes sense

Pick the best time to post based on when your followers are online

Write compelling captions

Create content that will stand out using Picsart
How Do You Get Instagram Followers?
Craft a descriptive bio

Put keywords in your Instagram handle and name

Create a consistent aesthetic

Post regularly


Promote your

Instagram account

on your other networks

Use the Instagram name tag

Tag your location

Collaborate with other

Instagrammers

Use Picsart to create photos that will be reshared by others 
What Is a Cheat for Getting Instagram Followers?
Beware of cheats. There are hacks for getting Instagram followers easily, but we highly recommend against trying them. A quick search will show that there are lots of services that claim they can get you hundreds of new followers for free, or for a low price. These services will follow new accounts quickly and all at once, which is often quickly flagged by Instagram as being spam. That, or they use bots and fake accounts to drive your follower numbers up without changing your engagement levels. This ends up hurting you in the end, because these aren't authentic users who will engage with your photos. When real Instagram users see this, they can be turned off by your page because it will be obvious that you used one of these free Instagram follower hacks.
Best rule of thumb: don't cheat.

Why Shouldn't You Buy Instagram Likes and Followers?
Buying Instagram followers and likes will just end up damaging your account in the end. The followers you buy are usually fake accounts, bots, or inactive accounts. Either way, they won't be engaging with your content, which is key when it comes to trying to grow your exposure on Instagram. Having a lot of fans is pointless if they don't engage with you. You hurt your chances of showing up on the Explore page if Instagram flags you for having bought followers, or for having paid for Instagram likes. 
All you need is dedication, some creativity, and consistency to grow your Instagram following and engagements. While it can be tempting to use an Instagram cheat or to buy Instagram followers, just remember that this will end up being a waste of time, money and effort. It's always best to get real Instagram followers using the tips and tricks above.
For extra inspo and help creating scroll-stopping Insta content, be sure to give Picsart a follow.
Picsart is a full ecosystem of free-to-use content, powerful tools, and creator inspiration. With a billion downloads and more than 150 million monthly active creators, Picsart isn't just the world's largest creative platform; we're also the fastest growing. Picsart has collaborated with major artists and brands like BLACKPINK, the Jonas Brothers, Lizzo, Sanrio: Hello Kitty, I am a Voter, Bebe Rexha, Maroon 5, One Direction, Warner Bros. Entertainment, iHeartMedia, Condé Nast, and more. Download the app or start editing on web today to enhance your photos and videos with thousands of quick and easy editing tools, trendy filters, fun stickers, and brilliant backgrounds. Unleash your creativity and upgrade to Gold for premium perks!