Instagram stories are your mainstay for quick and easy everyday interactions on the platform. They help attract even more followers and likes. When learning how to post a story on your Instagram account, it's important to first lock down the basics. After all, you need to know how to create your own Instagram stories before leveling up and learning hacks and tips for creating one-of-a-kind IG stories. (We love changing our Instagram story backgrounds, changing the background color on Instagram stories, and creating custom Instagram story templates!). 
The Basics
If you're not sure how to post a story on Instagram, we've broken it down in a quick step-by-step guide to get you adding to your IG stories in no time:
Step 1) There are so many ways to access Instagram stories in the app. You can tap the plus button on the top left above the avatar on your profile page. Alternatively, you can swipe left when in your feed. There is also a camera icon on the top left of the screen when you are on the homepage. All of these options will get you to the IG stories feature.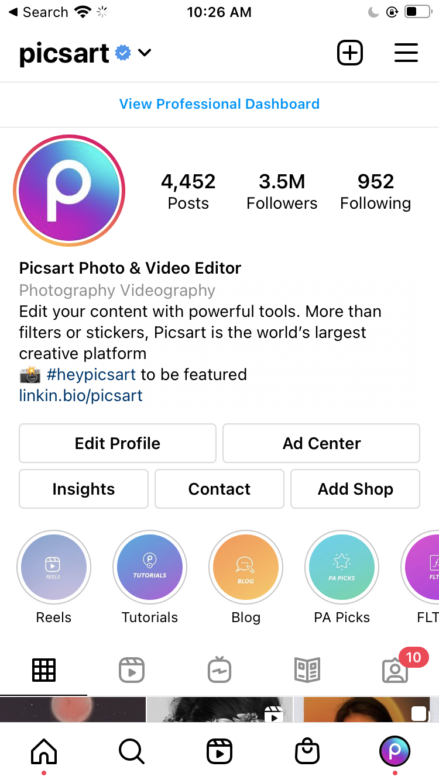 Step 2) Now it is time to add your content! Press the circle button on the bottom center of the screen to take a photo or hold it down to record a video using the app camera. To add a photo or video from your phone's gallery, simply swipe up on the screen or tap on the photo icon in the bottom left corner. Instagram will automatically add a date sticker to photos and videos added from your gallery that were taken on a previous day. To remove the sticker, simply hold down on it and drag it to the trash can icon on the bottom center of your screen. 
Pro tip: The trash can icon will appear once you start the long-press on the sticker. If you're ever mid-edit and don't like the stickers, date stamp, music, etc added (more on that below), then you can drag and drop them on the trash can icon to remove that piece rather than starting from scratch.
Step 3) Once you've added your photo or video, you can use in-app Instagram story features to customize your story. Tapping on the main screen will open the text tool, allowing you to add a caption. You can also open the text feature by tapping the Aa icon in the top right corner. You can customize your font color by tapping on the color wheel icon on the top center as well as the font style with the options along the bottom of the screen. Feeling limited by the Instagram fonts or want to draw it yourself? Tap on the pen icon on the top right of the screen to create drawings or hand-written captions.
Tap on the smiling sticker icon on the top right corner to access the gif library and add music. Here is where you can also add engaging calls to action for your fans like polls, multiple choice quizzes, post questions (their answers will go into your direct messages!), ask for donations, and include a geolocation tag.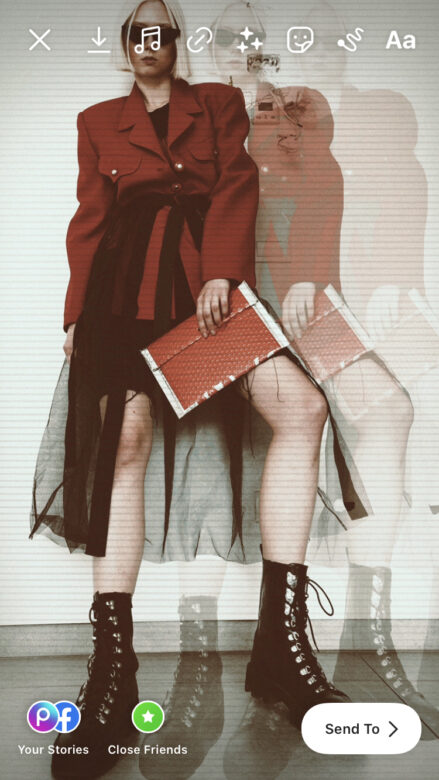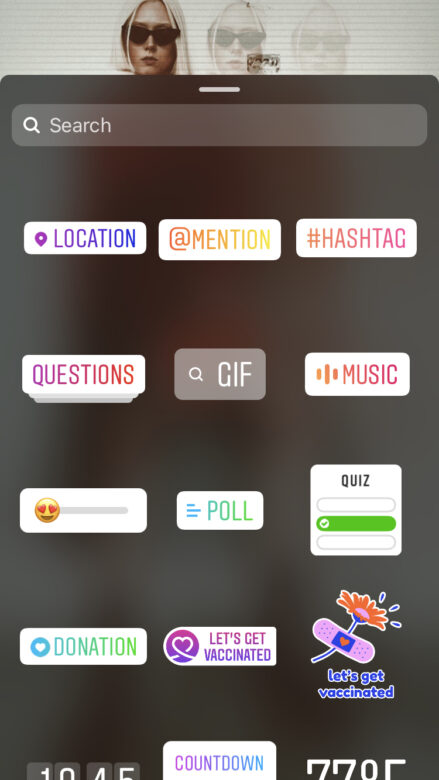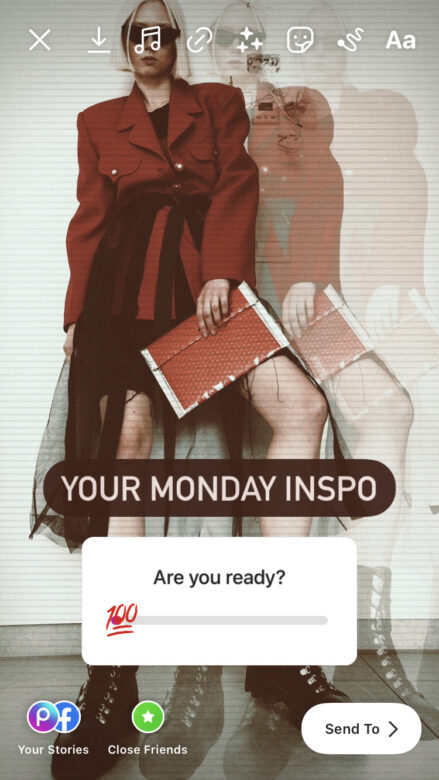 Step 4) After you've finished making your story extra engaging with all of these features, it's time to make it live! Share your story with your followers by tapping Your Story in the bottom left corner. You can also share your story with close friends by tapping Close Friends on the bottom left or send it as a direct message to friends by tapping on Send To on the bottom right. If sending your IG story to someone as a direct message, keep in mind that the image or video will disappear once they see it — similar to Snapchat. Want to save your story to your device? Tap the download arrow icon on the top right of your screen.
That's it! You've created and sent your first Instagram story. Remember that they only last for 24 hours. Once live, if you want to save and feature your story on your page for longer, tap to open the stories feature again and tap Highlight on the bottom right to keep them on your profile page highlights.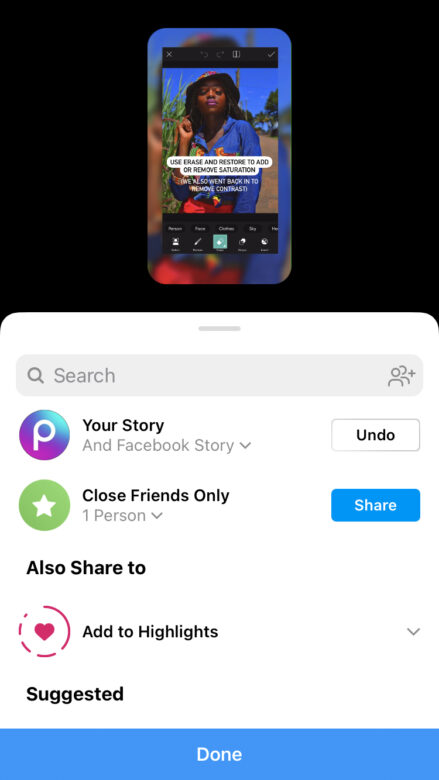 Now that we have the basics down, it's time to level up with some advanced tips and tricks for creating IG stories! 
How to Add Multiple Stories on Instagram
Adding multiple images and videos to your Instagram story is easy! Simply repeat the steps above for each piece of content you want to add.
Another way to can add multiple images or videos to your story is by opening the option to add in your own photo or video and then tapping the stack icon. From there, you can select up to ten photos or videos. You can edit the photos by tapping each one after selecting them for your story and tapping "Next" in the bottom right of the screen.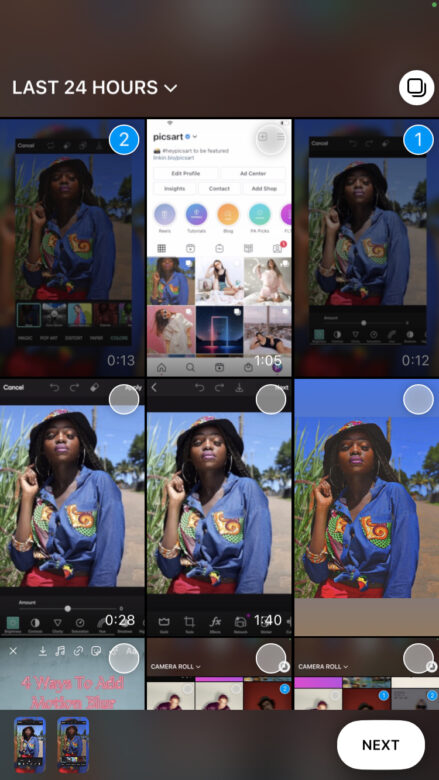 All of the images and videos you choose to share on your IG story will be live on your story for the next 24 hours. Your followers notice that you have an IG story by the colorful ring that will appear around your profile photo. It will also appear in their story timeline at the top of their home screen upon opening the app.
Don't want your story to be live anymore? Or did you publish it before you were done editing? Don't sweat it! Simply open the stories feature and tap on the 3-dot icon on the bottom right of the screen. From there, you will see the option to delete your story.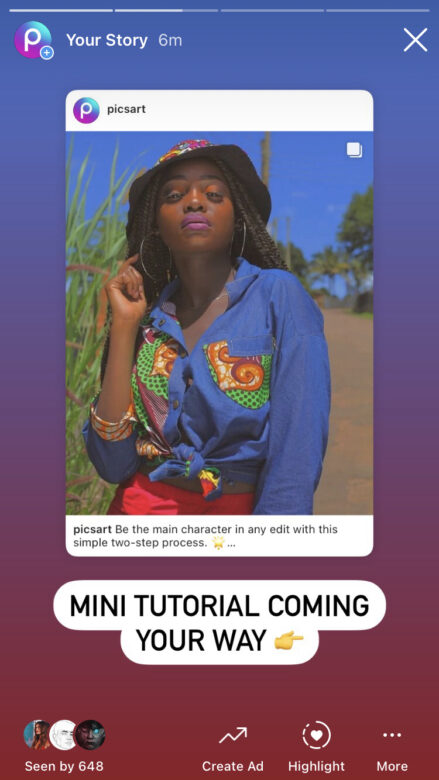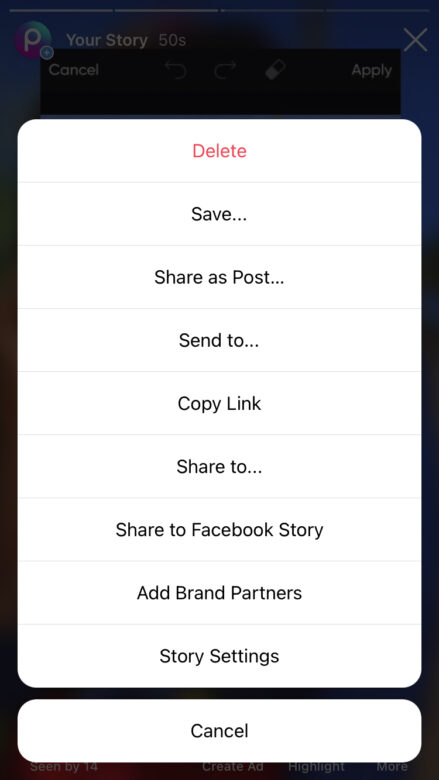 How to Add Someone Else's Instagram Post or Story to Yours
Ever stumble upon someone else's Instagram story or post in your feed and thought "I have to share that!" We've been there! Sometimes, posts are just too good to scroll past. You need to share it on your own Instagram account's story, too! Here's how to do it:
Tap on the airplane icon. This appears on the bottom right of the screen when you're viewing stories or below the photo when looking at a feed post. It will pull up the option to share to your story. Repeat steps 3 and 4 above to add any personal touches before posting to your story. That's it! You've shared another person's post to your IG story!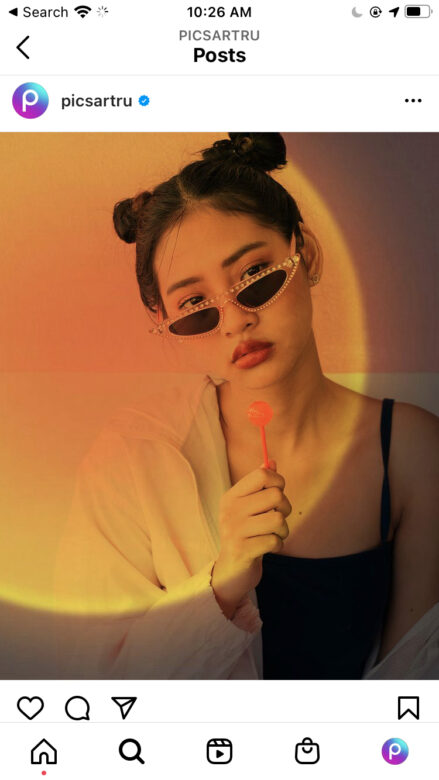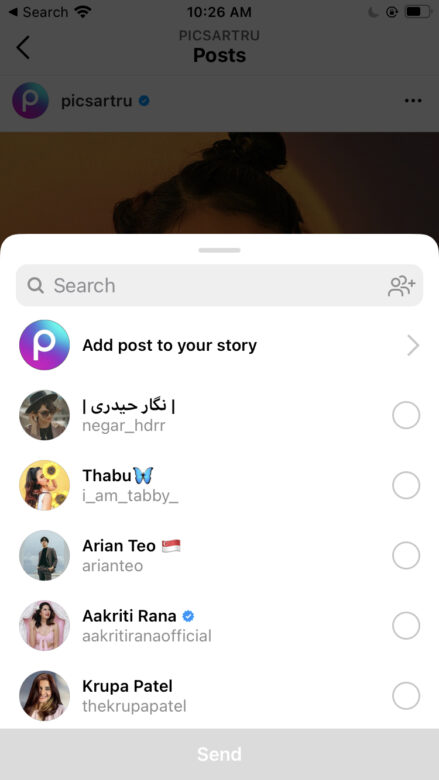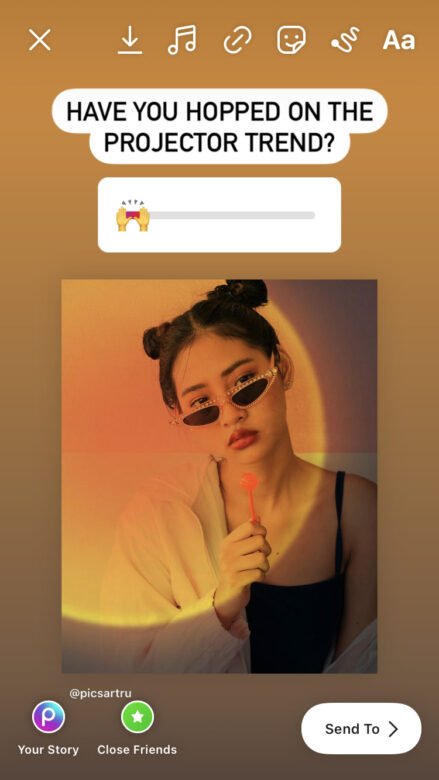 How to Change the Background Color on Your Story
You can change the background color on your Instagram story when you are sharing an Instagram post to stories or sharing a photo or video directly from your phone. It's slightly different for each of those options, but we've broken down the steps for you below!
When Sharing Another Instagram Post
To change the background color on your Instagram story when sharing another Instagram post, simply:
1. Tap on the paper airplane icon to add the post you want to share to your IG story. Once the post or story that you want to share is in the story editor, select the Scribble icon in the top right.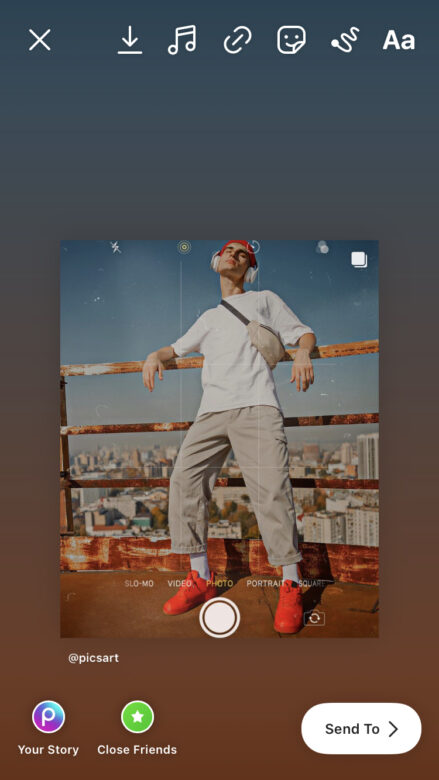 2. Choose any one of the marker tools. The first option can be used for solid backgrounds, while the third creates a more transparent effect.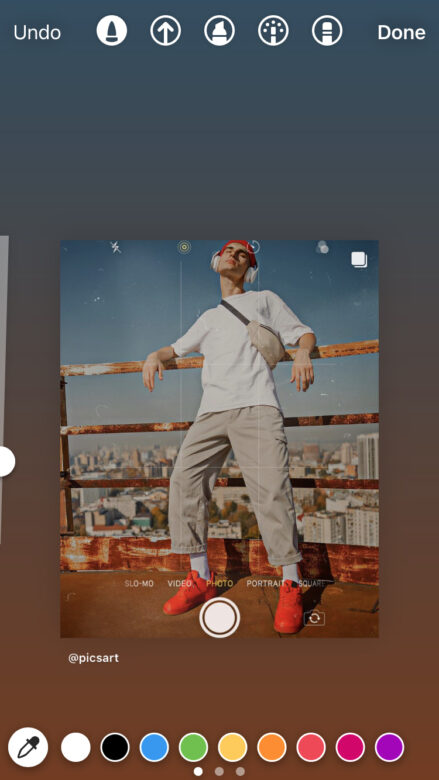 3. Next, choose the color you want to use for your background. You can select one of the preloaded color options, or use the Dropper tool to pull a unique color directly from the post or Story you are sharing.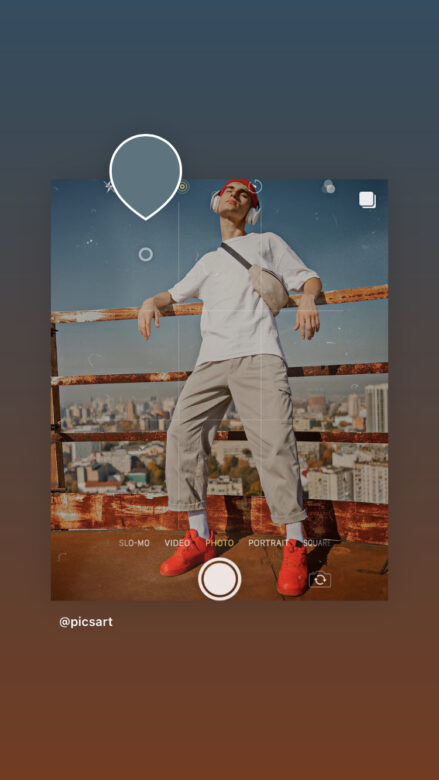 4. After choosing your desired color, long-press on the screen (hold your finger down for a few seconds) to apply your new background color.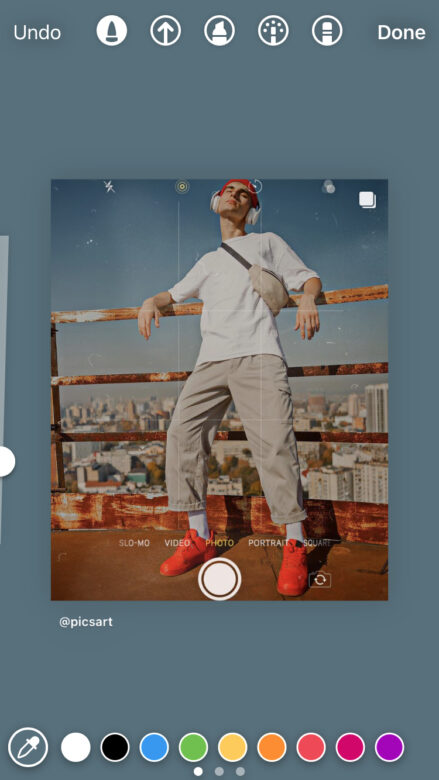 5. Stand back and watch in amazement! Feel free to play around with the shade range variety of solid backgrounds until you find the perfect match for your aesthetic.
When Sharing From Your Phone
To change the background color on your Instagram story when sharing photos or videos from your phone:
1. On your phone's camera roll, select the photo or video you want to use in your story and copy it to your clipboard.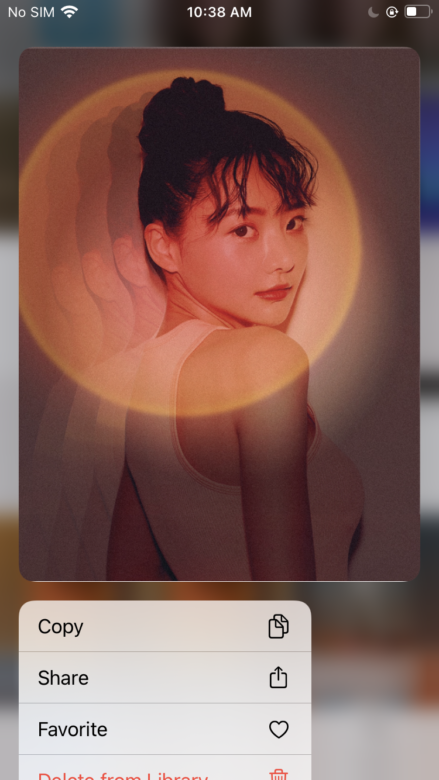 2. Open the Instagram app and swipe right to start a new story.
3. Using the text feature, hold down and select Paste. From here, the image copied from your camera roll will appear.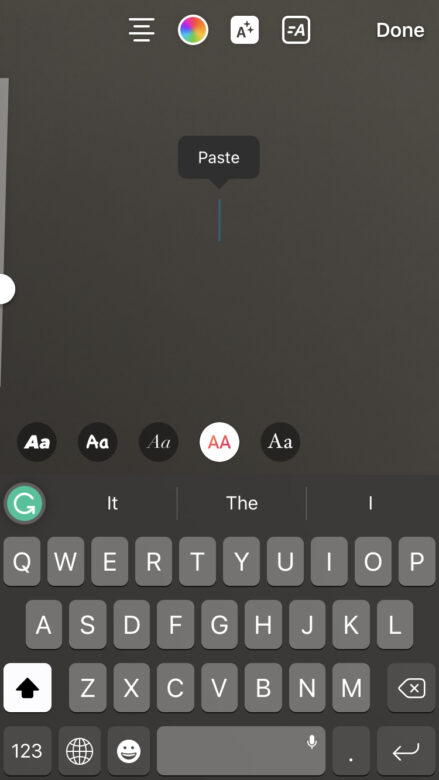 4. Follow steps 2-5 above to change your background color. Because the image was added under the text feature, your image will remain visible even after you long-press on the screen to change the background color.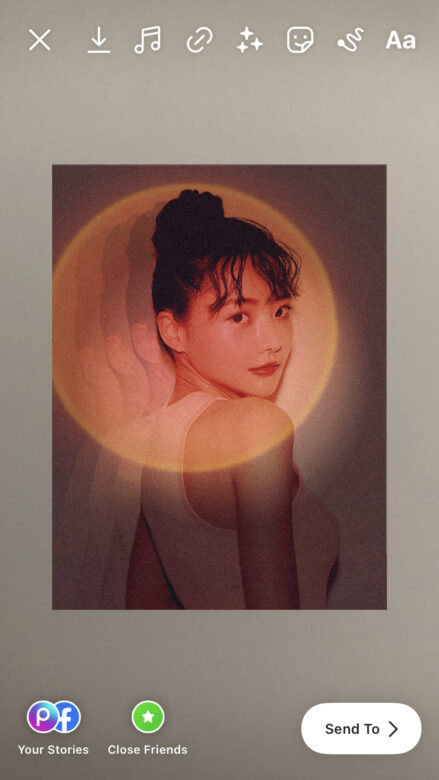 5. Voila! The perfect Instagram story hack!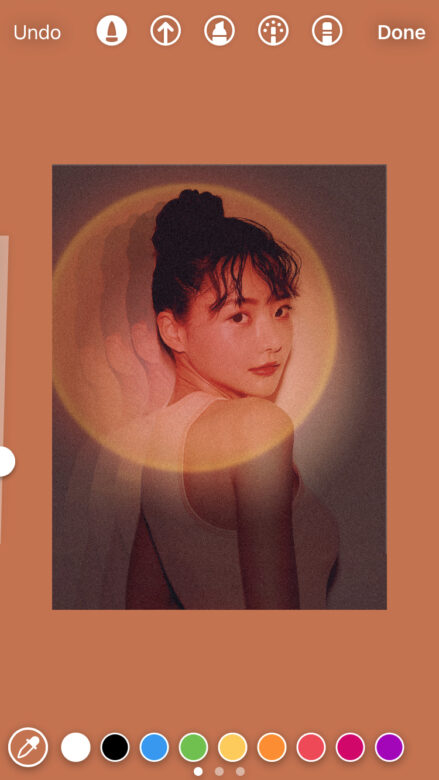 Please note that if you try to add a photo from your camera roll the traditional way (within the stories feature), then you'll see the entire screen cover with the color selected in the last steps. Use the Eraser tool to erase the solid color and reveal your photo or video underneath. It makes for an amazing hack that will leave your fans guessing how you got that IG story!
Things are starting to get creative up on your IG stories now! But wait… there are still so many more cool things you can try to make your stories even more unique. Read on for even more Instagram story hacks!
How to Add Multiple Photos to Your Instagram Story
Sometimes, one photo on your story just isn't enough! Luckily we have a hack for adding multiple photos to the same story. 
Open your camera roll on your phone and open the photo you want to share. Tap the "Export" button and then tap "Copy Image." Once the image is copied to your clipboard, head back to Instagram and create a new story. Tap anywhere on the screen to open up the text tool. Long-press on the text tool until the Paste option pops up. Tap it and stand back in amazement as your photo appears! Repeat this process as many times as you would like to continue adding photos to your Instagram story. You can also level this up by making your own Instagram story collage! 
How to Find the Best Social Media Templates for IG Stories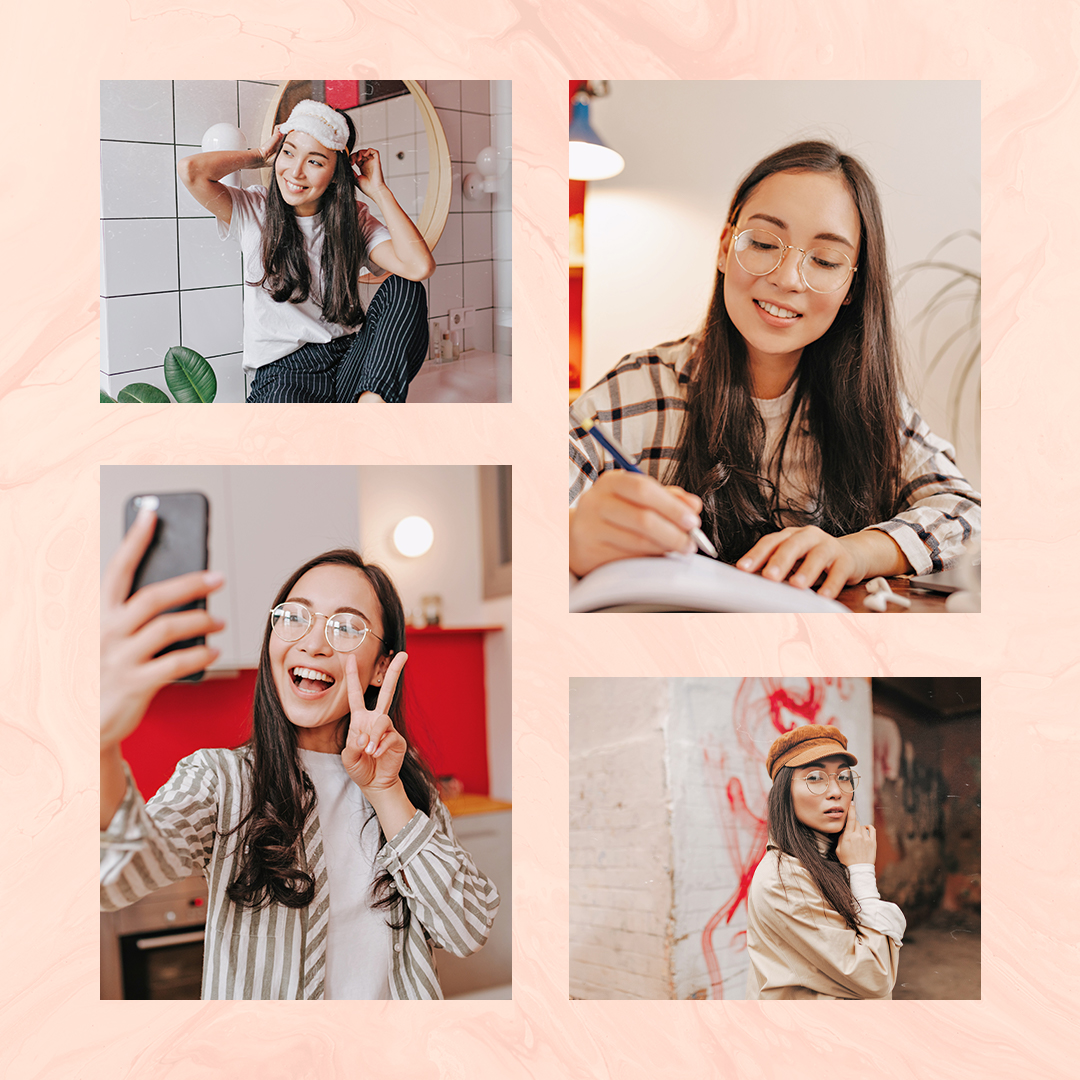 If you're looking for a social media aesthetic that will help you make your Instagram stories stand out from the rest, then Instagram story templates are the way to go! Without a doubt, you're going to find the best Instagram story templates on Picsart. There's an awesome template for everything you need, including making your IG stories pop!
Simply open the Picsart web editor and tap on Instagram Story to start creating.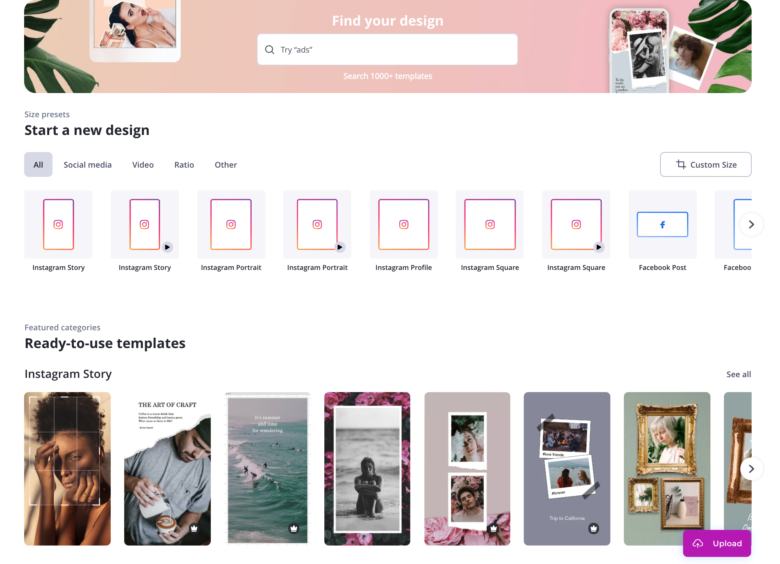 Then perfectly resize everything!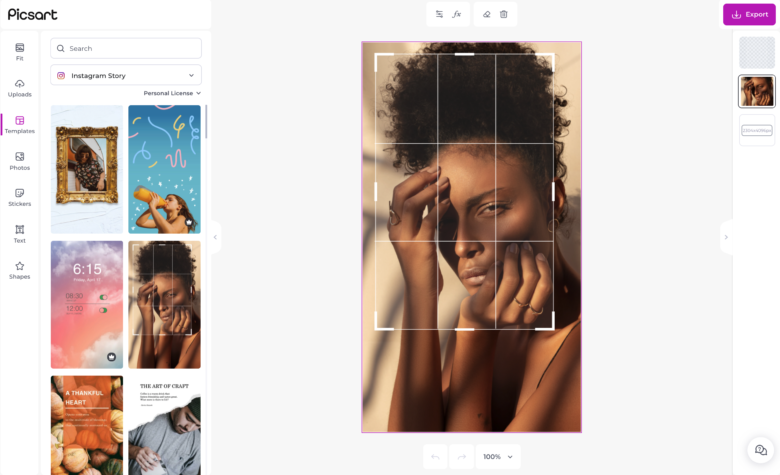 Take your Instagram story template game one step further when you check out these 6 Creative Ways to Slay Instagram Stories. Couple those easy tips and tricks with some influencer approved editing hacks, and your Instagram stories templates will be sure to dazzle. ?
The Best Instagram Story Hacks
From filters to GIFs to stickers, Instagram has some built-in features for creating fun and interesting IG stories. We're going to take it one step further by sharing some of our favorite, lesser-known Instagram story hacks with you! Check them out below.
How to Turn Live Photos Into Hashtag Boomerangs
This is one of Instagram's lesser-known story hacks because, in order for it to work, the live photo needs to have been taken within the last 24 hours. To transform your live photo into a Boomerang, simply select it from your camera roll then long-press on the screen until you see Boomerang appear. It's as easy as that! You just created a Boomerang Instagram story without having to open your camera.
How to Customize Your Colors on Instagram Stories
Don't get stuck in a rut with the basic colors that Instagram provides you with. Add more fun to your Instagram story. To choose your own custom color, simply open stories, and tap on the pen icon. Long-press one of the pre-generated colors shown in the palette at the bottom of the screen. This will open the color slider. Drag your finger along to choose your custom color and lift up when you've found the perfect color.
You can also use the Dropper tool to pull a color directly from your photo or template. This is a great way to extract colors for a perfect match!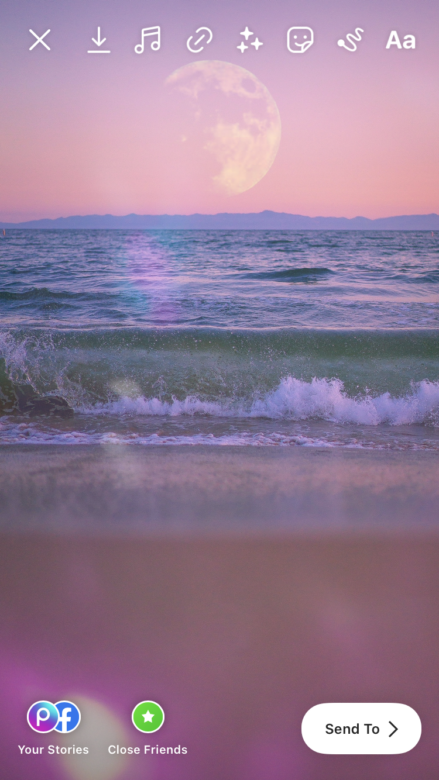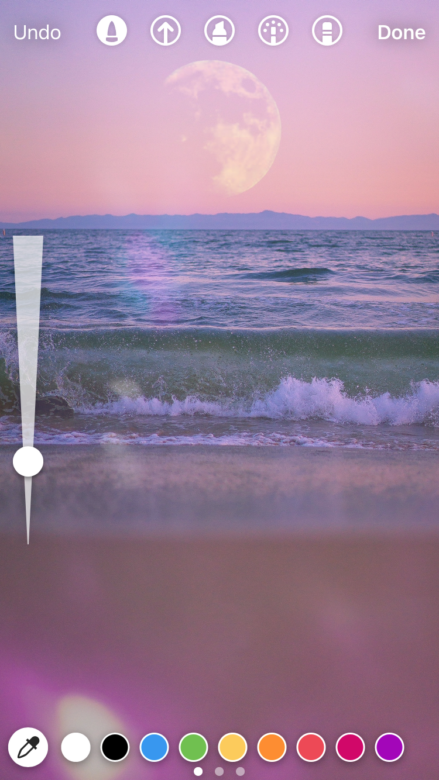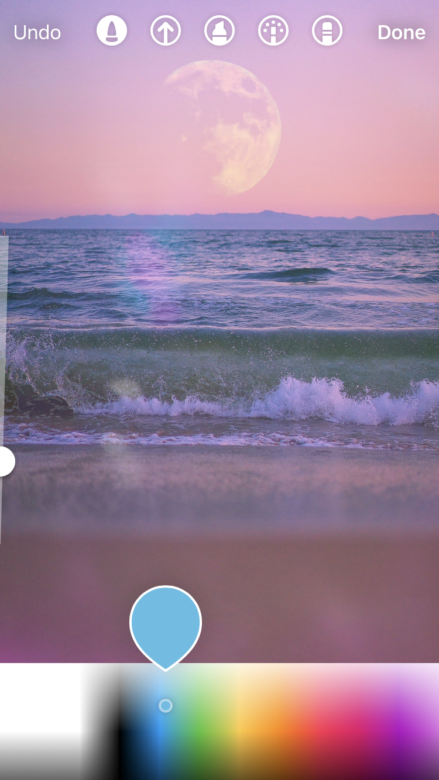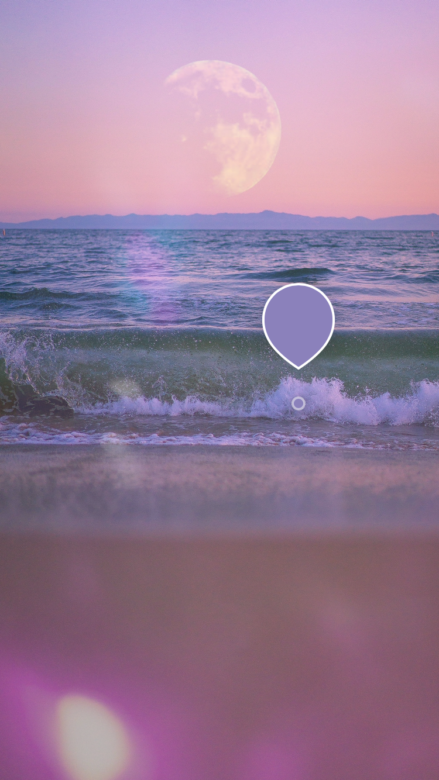 How to Make Your Emojis Glow on Instagram Stories
This IG story hack is almost as easy as it is fun! To make your emojis have a glow effect on stories, tap the screen to open the text tool, and select the Neon font. Add in some emojis. They should have a neon glow around them. Change up the font color to customize the glow even further. It's that easy!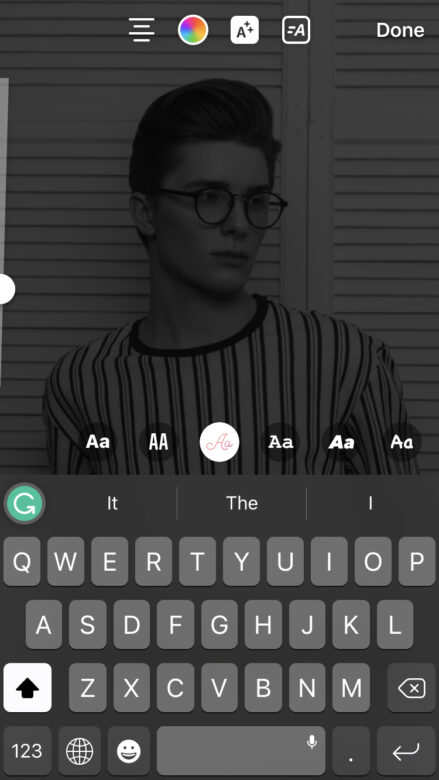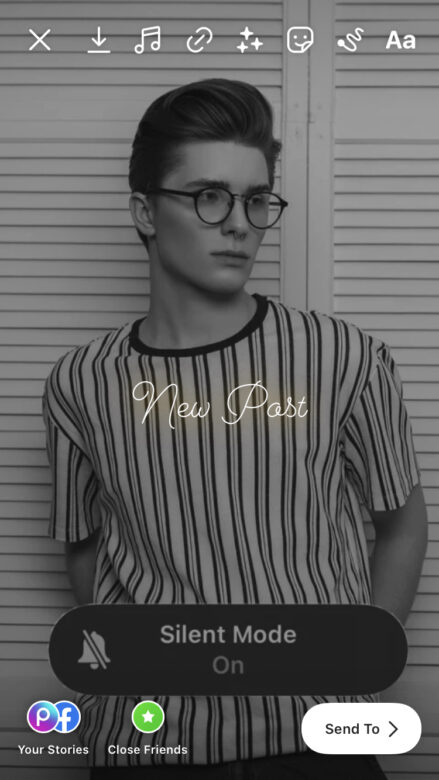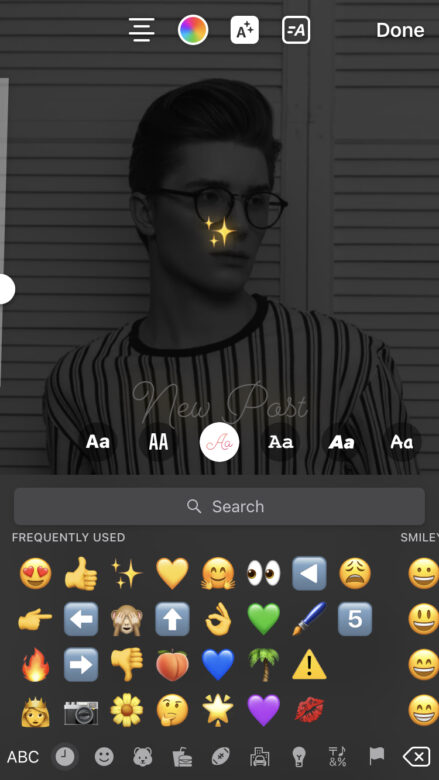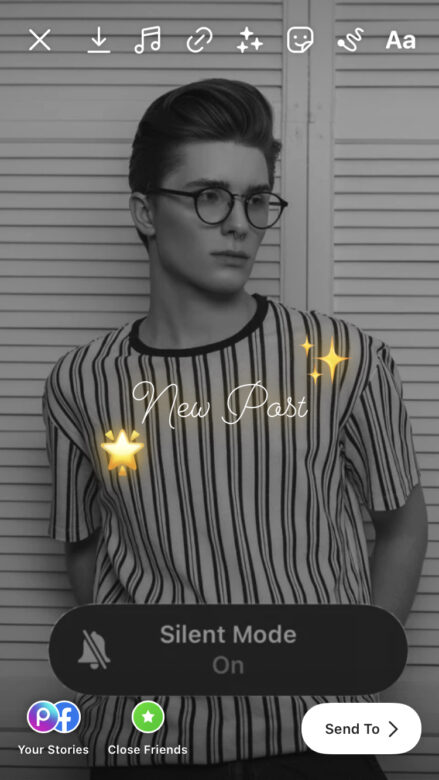 How to Create a Rainbow Text Effect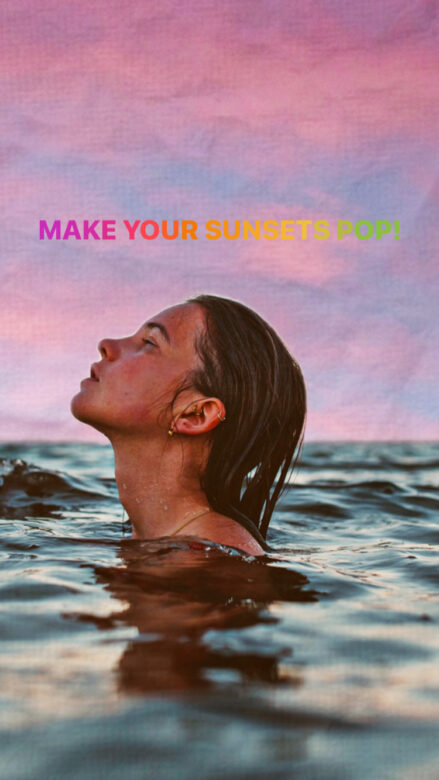 After you learn this IG story hack, you'll never type in a boring solid color again! To create a rainbow text effect, type out your message on Instagram stories and then tap on your text and tap "Select All" to highlight it. From there, long-press on the color palette tool at the bottom of your screen to open up the full-color spectrum. With one finger held down on the color slider, and one on your highlighted text, begin to drag both fingers toward the left side of your screen at the same time.
As you slide your finger, you'll start to see the color of your text change letter by letter. Move your finger faster or slower for additional color variations, or alternate the direction that you drag your fingers across the screen to achieve an entirely different result. It's a simple trick, but it creates an incredible effect!
Even More Fun Instagram Story Ideas
Once you lock down the basics of how to post to your Instagram story, you'll begin to see that there are so many ways to customize your stories! When you're ready to take your stories to the next level, consider using editing tools like Picsart to unlock millions of creative IG story ideas. Use Picsart's Masks tool to edit story images that will be sure to stop people in their tracks (we're currently loving the romantic, moody feel of lace masks). Feeling like you've conquered making Instagram stories? Try your hand at making your own mobile presets!
The most important thing is to have fun and try new things that will help you express your brand in new, creative ways. Happy storytelling!
Picsart is a full ecosystem of free-to-use content, powerful tools, and creator inspiration. With a billion downloads and more than 150 million monthly active creators, Picsart isn't just the world's largest creative platform; we're also the fastest growing. Picsart has collaborated with major artists and brands like BLACKPINK, the Jonas Brothers, Lizzo, Sanrio: Hello Kitty, I am a Voter, Bebe Rexha, Maroon 5, One Direction, Warner Bros. Entertainment, iHeartMedia, Condé Nast, and more. Download the app or start editing on web today to enhance your photos and videos with thousands of quick and easy editing tools, trendy filters, fun stickers, and brilliant backgrounds. Unleash your creativity and upgrade to Gold for premium perks!