YouTube thumbnails: They're relatively small yet such an important part of your overall YouTube channel's look and feel. After all, thumbnail designs are one of the first things people see when they pop over to your YouTube page. Thumbnails also instantly let your audience know what your video is about and what they can expect to get from watching one. That's why it's vital to edit YouTube thumbnails to best represent your creative videos. And the more eye-catching the better.
When it comes to YouTube thumbnails, more is more. Why? Because the thumbnail design you create isn't supposed to be subtle or shy about what it's promoting. Your thumbnail design is meant to be your content's loudest cheerleader.
Resizing Your YouTube Thumbnail
We bet you're wondering how to make a good thumbnail? What's more, how do you easily create a YouTube thumbnail? It's easy. 
Open the Picsart app and upload the photo you want to work with. This is the first step in your thumbnail design journey but it's a key one because it will set the tone for your YouTube video aesthetic.

Once you have uploaded the photo of your choice, find the Crop tool. This step is where you resize your photo to fit YouTube's dimensions. Find the size 16:9 ratio or click on the YouTube icon (it's the same size, we've just made it easy for you!) and the tool will instantly resize your image into a rectangular shape. This is the industry standard size for most rectangular videos, but the actual dimensions are 1920 x 1080 pixels.

Once you've finished this resizing step, you're halfway there! Next comes the fun, creative stuff that really takes your thumbnail design to the next level. 
Create Engaging Text, Every Single Time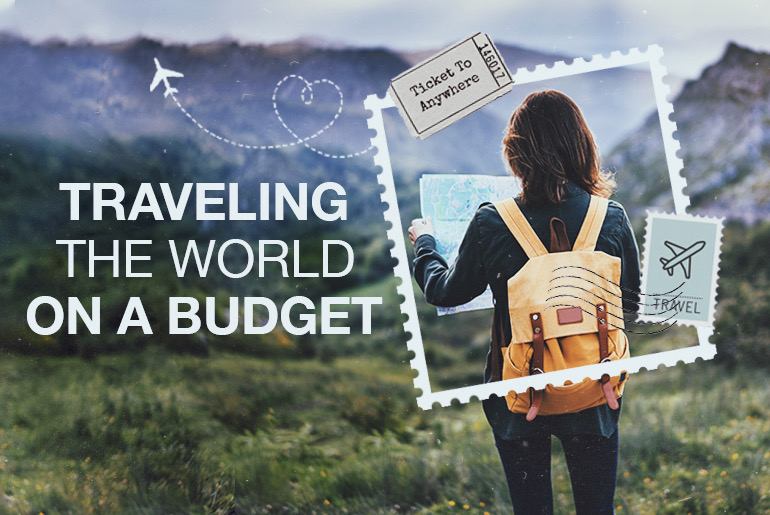 One of the key elements to good YouTube thumbnail design is the text overlay, which immediately and instantly conveys what your YouTube video is about. It's important to be clear and concise in your message so there is absolutely no confusion about what your content is about. Keep in mind that because thumbnails are so small, you have a pretty limited space for copy overlay that remains legible. That 8pt Helvetica font won't cut it! 
But, keeping it clear and concise doesn't mean you have to be boring. Quite the contrary! Your thumbnail text should be so compelling, attention-grabbing (maybe even funny and witty if that's your account vibe), that it immediately catches the eye of your audience and makes them want to click through to watch. For more cheerful content, a great tactic is to use buzzy words such as "new" or "top" or "trending." For more serious YouTube videos, it's preferable to keep the text tone professional. We like the words "hack," "tutorial," "review," or "get the look." As a rule, before creating your text, put yourself in your audience's shoes, and imagine what words would make you want to drop everything and watch! 
Choose the Perfect Font for Your Content
You might not realize it, but fonts say a lot about your brand and content. So equally important to the text you pick is the font design you choose when you edit YouTube thumbnails. Depending on the topic you're promoting, you can go with a playful font, a trendy one, or a more classic style. You can even choose to go with the same font for each YouTube thumbnail to make it your signature style and lend some cohesion across your channel or your playlists.
An important thing to keep in mind when picking the perfect font for your YouTube thumbnail is that you want the text and font to coordinate versus clash with one another. In other words, if you're using a serious tone, don't go with a playful font (we're looking at you, Comic Sans), and vice versa. Finally, try to find a font that your competition isn't already using. The whole point of YouTube thumbnail design it to help you always stand out, not blend in with the competition 
Work With High-Quality Images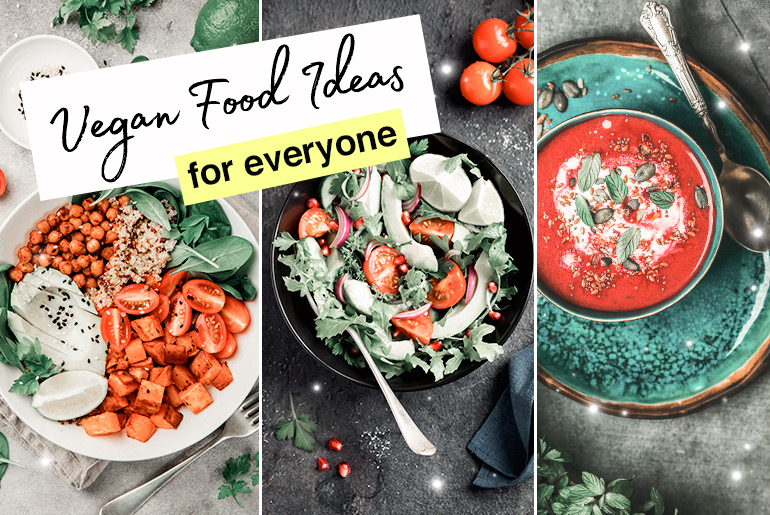 It may seem like obvious advice, but choosing to work with high-quality images for your YouTube thumbnail is incredibly important to convey a professional (versus amateur) feel for your channel. The last thing you want is a blurry YouTube thumbnail! Even if your content is great, that small detail will surely turn your audience off before they even have a chance to press play. Think of your thumbnail as an invitation to a party. If it looks shoddily thrown together, you'll likely have fewer people want to attend. That's why attention to detail is everything when it comes to good YouTube thumbnails.
Have your own image to work with already? Great! Upload it to Picsart, open the Editor, and start designing! If you're like most of us and not sitting on a pile of high-resolution images though, then you can use one of Picsart's extensive #FreeToEdit images as your backdrop. There are millions of professional pictures to choose from in a variety of colors, styles, and aesthetics. Guaranteed to meet your YouTube look and feel!  
Keep It Colorful (When You Can)
Scroll through your YouTube history and you'll quickly notice that you probably tend to gravitate towards the more colorful YouTube thumbnails. That's because the human eye loves to engage with bright, bold colors. Like a moth to the flame, we're drawn to them! Where possible, choose to go with a more colorful YouTube thumbnail versus a neutral one so that you have a greater chance of standing out from the crowd, of course, not all of your content will be appropriate for a colorful YouTube thumbnail, but whenever possible, go bold over subtle. Do you have brand guidelines that you have to stick to? No problem! Pick your main brand color and offset it with text using one of your colorful secondary brand colors. 
You don't necessarily have to mix a bunch of uncoordinated colors together just to capture attention. One or two colors that complement each other is sufficient. At the end of the process, your thumbnail design should still be pleasant to look at and easy to read (friendly reminder about font sizing and legibility!). 
Build a Consistent Aesthetic 
When it comes to your YouTube channel, it's a great idea to maintain a signature aesthetic so that your viewers instantly recognize your content no matter where they see it. That's also why all of the YouTube thumbnails in one playlist should keep a consistent look and feel. They don't — and shouldn't — look exactly the same though! This can take the form of choosing the same group of colors, font styles, text length, and other design details (did someone say collages?). Every now and again it's ok to skew from your signature look and feel for certain videos, especially themed or holiday content, but keeping an overall uniform look will be helpful and comforting for your audience, reassuring them that they are, in fact, exactly where they need to be!
Customize YouTube Thumbnails With Filters & Stickers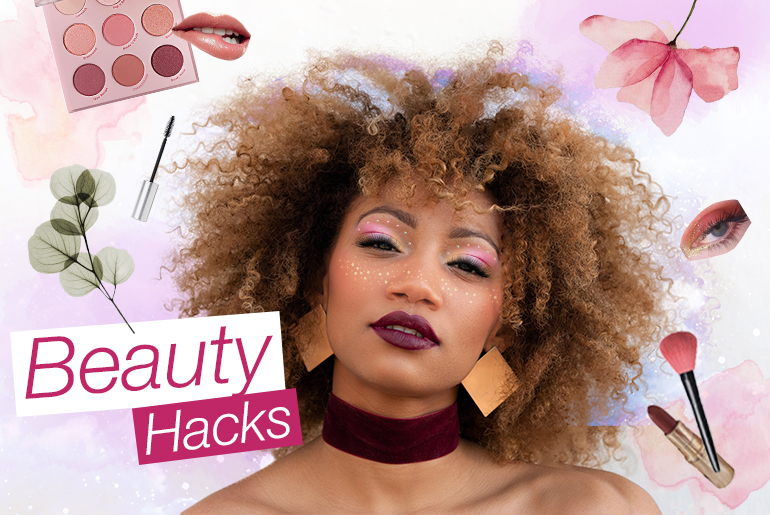 Ok, so you've chosen a high-resolution photo, resized it, added text overlay that conveys your content perfectly, matches your brand right colors, and is legible. But it still feels like something's missing? Add a little more magic by browsing the dozens of trendy filters Picsart offers in the "FX" section. The perfect filter can tie the whole image together and should give your thumbnail design a personalized touch that makes it uniquely you. 
For an even more one-of-a-kind feel, Picsart offers tons of other tools like stickers and brushes, which help you add extra illustrative flair to anything you're creating. Stickers are a great option for YouTube channels that aren't afraid to show off their funny or silly side. You can even easily create our own stickers! Fashion, beauty, and lifestyle vloggers can take full advantage of Picsart's fun makeup and fashion stickers to make their YouTube thumbnails pop instantly. Picsart features millions of free stickers so there is no limit when you're using it to design your YouTube thumbnails. 
Turn Templates Into YouTube Thumbnails
Short on time? You don't have to start from scratch every time with thumbnail design. A great option for those who are looking for a little extra inspiration is to use a YouTube thumbnail template. There are tons of templates in a variety of designs and styles. You can use them as is or you can completely customize each template to fit your needs. 
Easily Change Your YouTube Thumbnails
You've edited and uploaded, but maybe you're not quite feeling the YouTube thumbnail you created? No problem. Changing up your YouTube thumbnails is super painless and quick. Just follow these simple steps: 
Tap Menu then Videos from the YouTube Studio page. 

Pick the video whose thumbnail you want to edit. 

Tap Edit. 
Tap Edit thumbnail. 

Select your thumbnail. 

Confirm your thumbnail and tap Select. 
Tap Save. 
Congratulations, now you know how to make a good thumbnail and you're a YouTube thumbnail master! Now that you have all this information you need to edit the perfect YouTube thumbnails, all that's left to do is dive in and create a custom thumbnail for your YouTube channel. We can't wait to see what you do!
Picsart is a full ecosystem of free-to-use content, powerful tools, and creator inspiration. With a billion downloads and more than 150 million monthly active creators, Picsart is the world's largest creative platform. Picsart has collaborated with major artists and brands like BLACKPINK, Taylor Swift, the Jonas Brothers, Lizzo, Ariana Grande, Jennifer Lopez, One Direction, Sanrio: Hello Kitty, Warner Bros. Entertainment, iHeartMedia, Condé Nast, and more. Download the app or start editing on web today to enhance your photos and videos with thousands of quick and easy editing tools, trendy filters, fun stickers, and brilliant backgrounds. Unleash your creativity and upgrade to Gold for premium perks!