Using social media icons in marketing is a key strategy when it comes to promoting your brand both online and offline. By including social media icons on everything from printed marketing materials to your email footer, you let your fans know where to find you online. Adding social media icons to your website header or footer can also help grow your overarching digital presence. Popular social media icons also great for branding, positioning you as a modern, digitally friendly brand. 

But before you add every social icon to your website, it's important to learn the do's and don'ts when it comes to using them. After all, the social icons are, for the most part, variations of brand logos for each platform and carry a certain amount of usage rights. (Pro tip: If you're looking to make your own logo, check out these 20 design ideas.)
Instagram, Snapchat, Facebook, Twitter, YouTube, Pinterest, LinkedIn, Tumblr, TikTok, WhatsApp and more all have their own set of brand icon standards. So how do you use these flat social media icons in your marketing? In this article, we share how to effectively use social media icons to market your brand.

How Can You Use Social Media Icons?
You should be using social media icons and linking to your social networks as a marketing tool to get more eyes on your brand accounts. They are a simple yet essential tool to build your following both online and offline. Something as subtle as a set of social icons on a web page helps visitors remember that you have a presence there and drives people to visit it, helping you grow your fan count and potentially move customer service issues from web to social. 
Wondering where you should place social media icons for your brand? Consider any of the following:
Website

Newsletter

Email signature

Marketing materials like brochures, flyers, out of home, and pop up banners

Business cards (

we'll teach you how to below)

Anywhere contact information is shown
When looking for social media icons to add to your marketing materials, it's best to download them right from the source. That way you know you're using the right format, aspect ratios, most updated imagery, and have the highest resolution possible.
Most social platforms have online brand centers where you can download everything, including things like how to make social media icons transparent. Since copyright and trademark requirements for using a social media logo vary from platform to platform, we've broken down the key takeaways for you below.
What Are the Different Social Media Icons?

Facebook
The Facebook icon should always appear in a rounded square-shaped container. Only use the Facebook icon in their branded blue or reversed white and blue. However, you can use a black and white icon if you are facing color limitations. Blue, grey, white, and black versions are also available for download. 
No matter what you are using the Facebook icon for, they do not allow for it to be animated or represented in the form of a physical object. Facebook has variations of its icon sized for online, print, and TV and film, so be sure to select the proper file for your marketing medium.
Instagram
Instagram lists all of its icons available for use under the Assets section of their brand resources. These icons are available both in gradient color and black and white. They do not allow for the Instagram icon to be incorporated with your brand or company name, trademark, or other language or symbol. In addition, the icon needs to be used without a container. Containers are shapes enclosing the letter or symbol. That means there shouldn't be a square, circle, rounded square, or any other shape around the Instagram logo.
For any out-of-home advertising (that includes broadcast, radio, or print larger than 8×11 inches), you have to fill out a special request with Instagram for usage rights. The request should include a mock-up of how you plan to use the social media icons. It's worth doing this because sharing the Instagram icon on your marketing will drive more people to your account, helping you gain more Instagram likes and fans. Make sure that Instagram and their social media logo accounts for less than 50% of the focus of your designs and content. After all, you want your ad to be front and center. 
LinkedIn 
The LinkedIn icon should always be displayed within a colored outline. It should always be in a rounded square, as no other shapes are acceptable. LinkedIn prefers for their brand blue and white icon to be used on a white background. If that is not possible, you can use the reverse blue and white icon. LinkedIn offers monochrome options for when the blue and white icon does not work on your image or design. Use their solid white icon on dark-colored backgrounds or photos and their solid black icon on light-colored backgrounds or photos, or in one-color print applications. If using one of these options, make sure the "in" is transparent. You can download their icons in the LinkedIn brand center. 
When using the LinkedIn logo online, the social icon is available in 24 pixels and 36 pixels. The minimum usage size is 21 pixels online, or 0.25 inches (6.35mm) in print. Icon bounds should be approximately 50% of the size of the container. The minimum clear space requirement specifies that padding the size of two LinkedIn "i'"s be used around the icon.
If you're planning to use the icon for television, film, or other video production, you should first submit a request for permission with LinkedIn. If using call-to-actions such as "Follow us," "Join our group," or "View my LinkedIn Profile," in conjunction with the icon, use a different font and color—preferably black.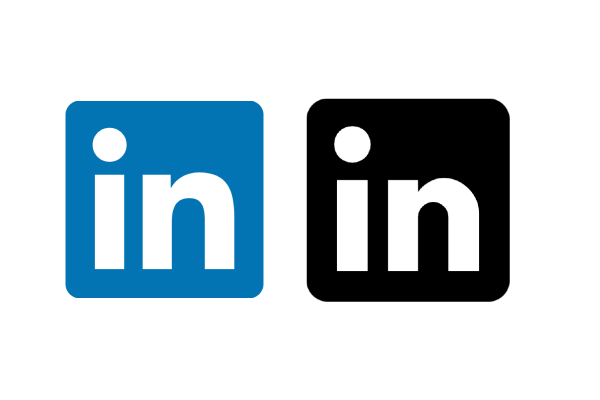 Pinterest 
Pinterest does not allow for the P icon to be displayed in any way other than in Pinterest red, whether you are using it online or in print. Their brand resources dictate that the icon should not be altered in any way. If you are using the Pinterest icon for broadcasting or video purposes, you need to submit a written request to your partner manager at Pinterest. 
Always include a call-to-action after showing the Pinterest icon. Make sure the icon size is proportional to the call-to-action text. Some call-to-action phrases that Pinterest suggests include: Popular on Pinterest, Find us on Pinterest, Follow me on Pinterest, Visit us, Find more ideas on Pinterest, and Get inspired on Pinterest. Do not use the phrases Trending on Pinterest or Trending Pins. There should always be a display or hyperlink of your Pinterest URL when using the icon. After all, the point of using their icon on your website or marketing is to help drive people to your personal account.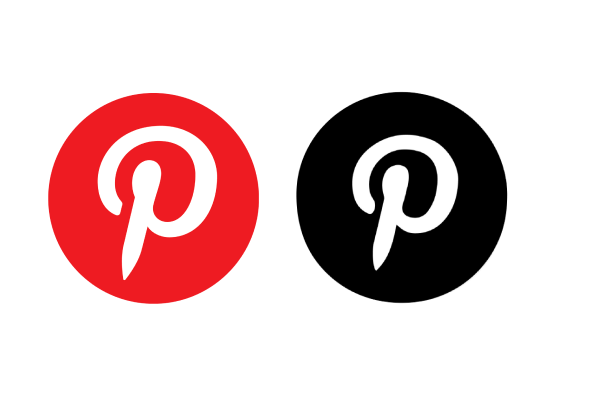 Snapchat
When you use the Snapchat icon, they require that it is used in either their brand's yellow, black or white colors. Just like with Instagram, you can not add any other images or designs to the logo. The icon is available without a container, or with a yellow rounded square. You can get it and more details in their brand center.
If you're not using a container with the icon, then padding around the Snapchat ghost image should be the same size as half of the ghost. This goes for both digital and print uses. When using the Snapchat icon for print purposes, the minimum size of the ghost icon is 18 pixels online and 0.25 inches.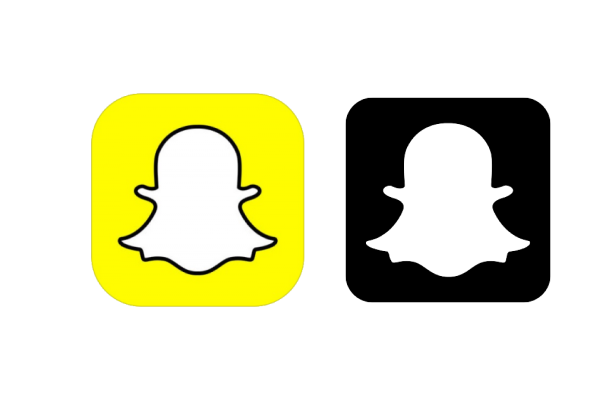 TikTok
As TikTok commonly says, "Don't make ads, make TikToks." If you're going to add the TikTok logo to your social icons, don't forget to skip the container.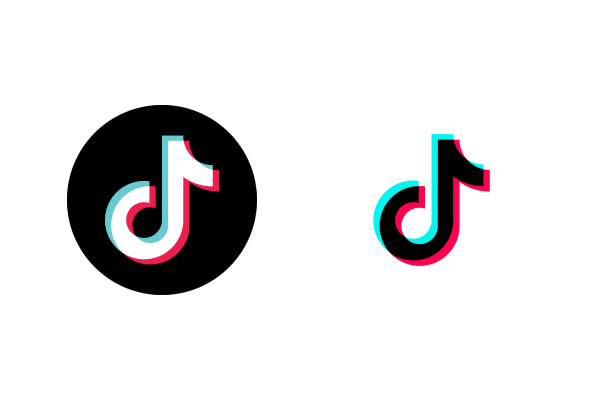 Tumblr
Want to promote your Tumblr? You're going to need some padding when using their logo per their logo guidelines. Whether you're using the full name or just the T icon, you can grab the highest quality social icon for Tumblr straight from the source here.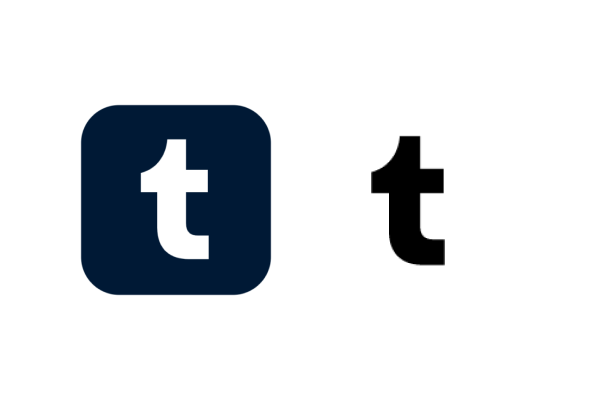 Twitter
Twitter prefers that their icon is used without a container, but they do offer it with a square. Use the icon in Twitter's blue or white shades. If you are using the icon for print and facing color limitations, then you can include the icon in black. If you are putting the icon over an image, it should always be in white. You can access the icon on their brand resources page. 
Just like with the other platforms, you cannot animate the logo, embellish, or accessorize it with word bubbles or other creatures. Clear space around the logo should be at least 150% of the width of the icon, and the icons themselves should be at least 32 pixels wide.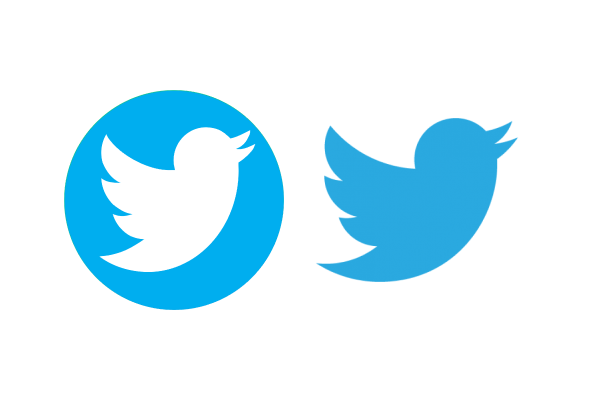 WhatsApp
In most use cases, the WhatsApp icon should be shown in green. WhatsApp brand guidelines dictate that you use white when the background is green and black and white on materials that are primarily black and white. Like with LinkedIn, when writing out the app's name, make sure you spell WhatsApp as a single word with proper capitalization. The green square icon should only be used when referencing the iOS app.
YouTube
The YouTube icon is available in YouTube red, monochromatic near-black, and white monochrome. If your background clashes with the red icon, then YouTube prefers that you use one of the monochrome versions. The white icon should be used on dark multi-colored images or designs with a transparent play-button triangle in the proper position. You can check out and download the icons in their brand resources page. 
The padding should be at least half the size of the icon in order for it to adhere to YouTube's clear space requirements. The YouTube icon can only be used if it links back to a YouTube channel, and it should be a minimum of 24 dp online and 0.125 inches (3.1mm) when used for print.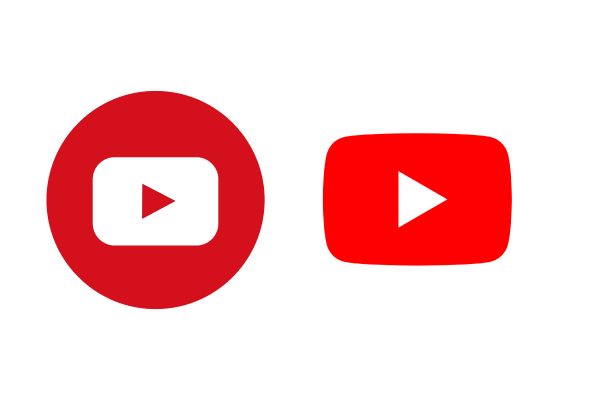 Social Icon Best Practices
Be sure to keep in mind the below best practices when incorporating social media icons on your marketing touches:
Download from the social media platform source. Their brand center is a great place to find everything you need in the most up to date formatting.

Don't alter the logo

Size uniformly when using more than one icon

Space all of the icons out evenly

Include your three to five biggest or most active accounts

Order the icons by priority

Use the latest version of the icon image

Don't use the company's wordmark in place of the icon

Keep the icon images smaller to ensure that your brand message remains the main focus

Request permission to use the icon if you can't find your use case listed on their site

Hyperlink the icons where possible to link directly to your social account
Social Media Icons for Business Cards
Seeing that you can't click on a social media icon when it's on a print item, it may seem silly to include it, but trust us, it's not! Including social media icons on business cards is a not so subtle way of showcasing all of the ways you can be contacted. 
If you are an established brand or your social media handles are obvious (i.e. it's your personal or brand's name), then you can probably get away with just using the icon on your business card. If your handles aren't so obvious, we recommend putting the icon next to the account name. Check out the examples below:
(F) = Facebook icon, (I) = Instagram icon
Option 1: (F) Facebook.com/Picsart  (I) Instagram.com/Picsart
Option 2: (F) Picsart  (I) @Picsart
Option 3: @Picsart (this assumes that your account name is the same across all platforms, which might not always be the case)
Another fun way to include your profile alongside a social media icon on print materials is to include a QR code. With QR codes, anyone with a camera on their phone can scan the code and be taken straight to your profile. Pretty cool, right?
All of these options make for an easy way to include social media icons, even if you are using a business card template. You can make your own business cards using Picsart's business card templates and easily add icons in the web editor.
Where Can You Get Free Social Media Icon Sets?
There are plenty of sites where you can get free social media icon sets. Do a quick search on Google or Pinterest and you will be bombarded with templates and downloadable links. All are great for something a little more unique, but if you really want your brand to stand out, you can design your own.
First, download the social media icons you need as files with transparent backgrounds. To be safe, download them straight from the social platform's online brand center, making sure that the file being saved is being saved in png format. If you want to be sure your file is high quality and will retain its resolution and size once you start to edit with it, we recommend saving it as a vector file or svg file.
When saving an icon, if the option to save it as an svg file is not available, then there are ways you can convert the file to a vector file once it is downloaded. There are also online png to svg file convertors that will make the changes for you. Once you have your icons saved in the proper format, it's time to start getting creative.
How To Make Your Own Social Media Icons
Looking to make something totally unique? You can create your own social media icons easily in Picsart on web and on mobile. Here's how to do it in the web editor:
Step 1) Open the Picsart web editor and select the 1:1 square template to automatically get the right image ratio.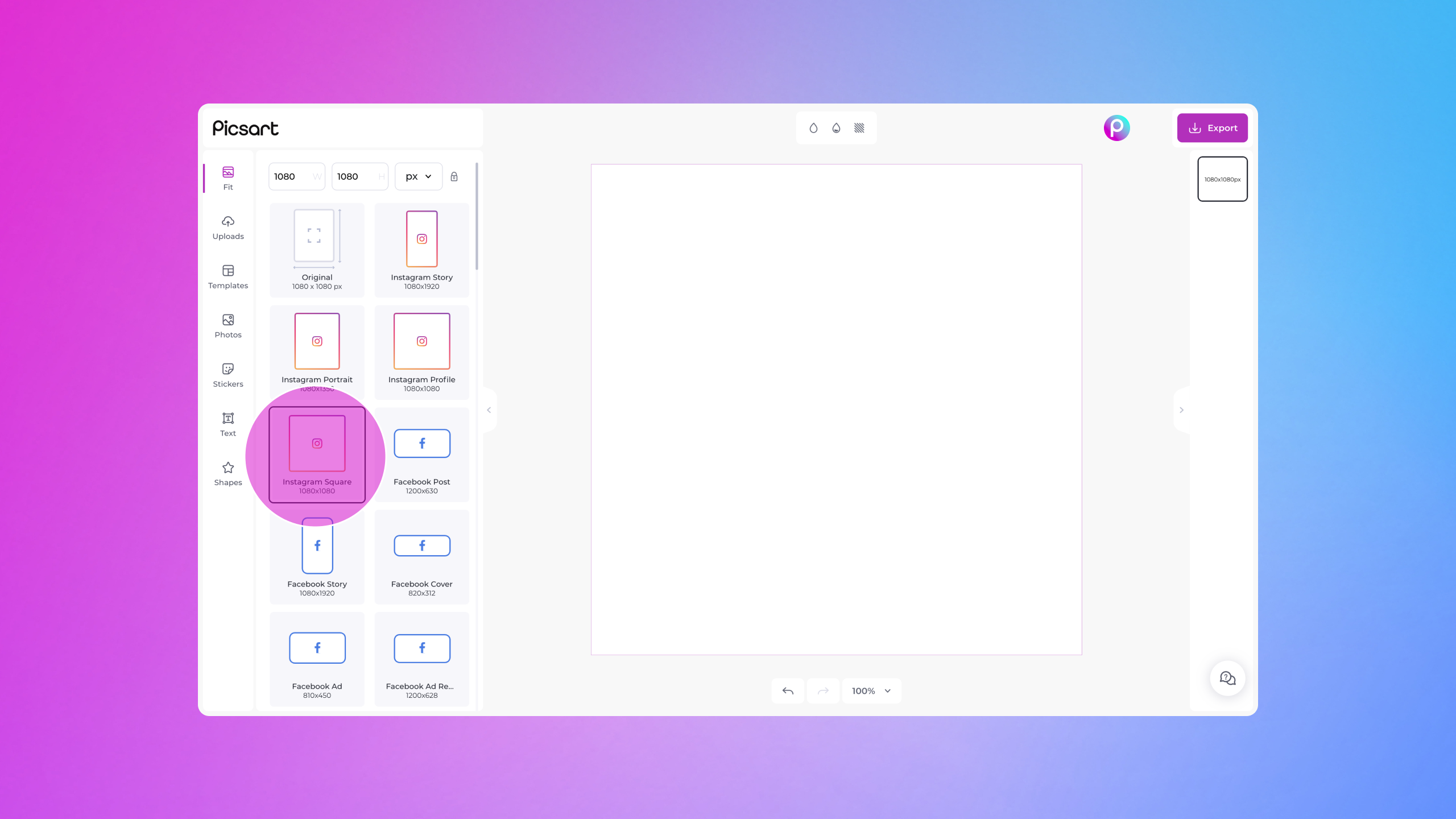 Step 2) Select from Photos, Stickers, and Effects on the left navigation panel to pick the perfect background for your social media icon. 
Step 3) Upload the social platform's icon file via Photos on the left panel and adjust to center it on your background.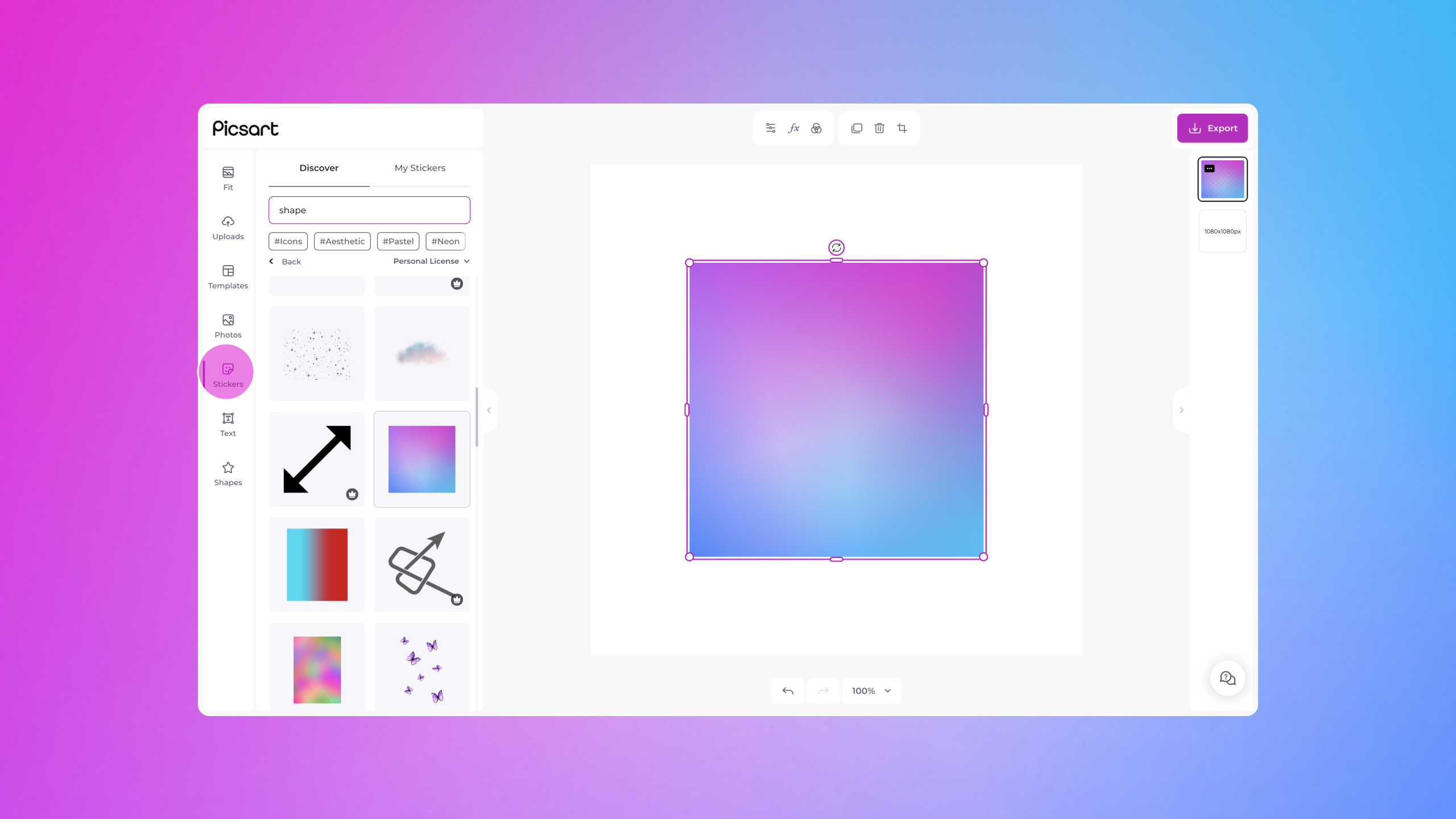 Step 4) When you're happy with your icon, select Download in the upper right corner to save your project and add it to your marketing materials. 
Here's how to create your own flat social media icons in the mobile app:
Step 1) Open the Picsart app and tap on the plus sign at the bottom of your screen to start a new project. Scroll down to Color Backgrounds and select the first option for a transparent background.
Step 2) Use any of the Brush, Stickers, Filters, and Mask tools to create a custom background that fits with your brand. 
Step 3) Scroll across the bottom toolbar and select Add Photo. Choose your social media icon file. Drag the icon to reposition it, using a two-finger pinch to resize it.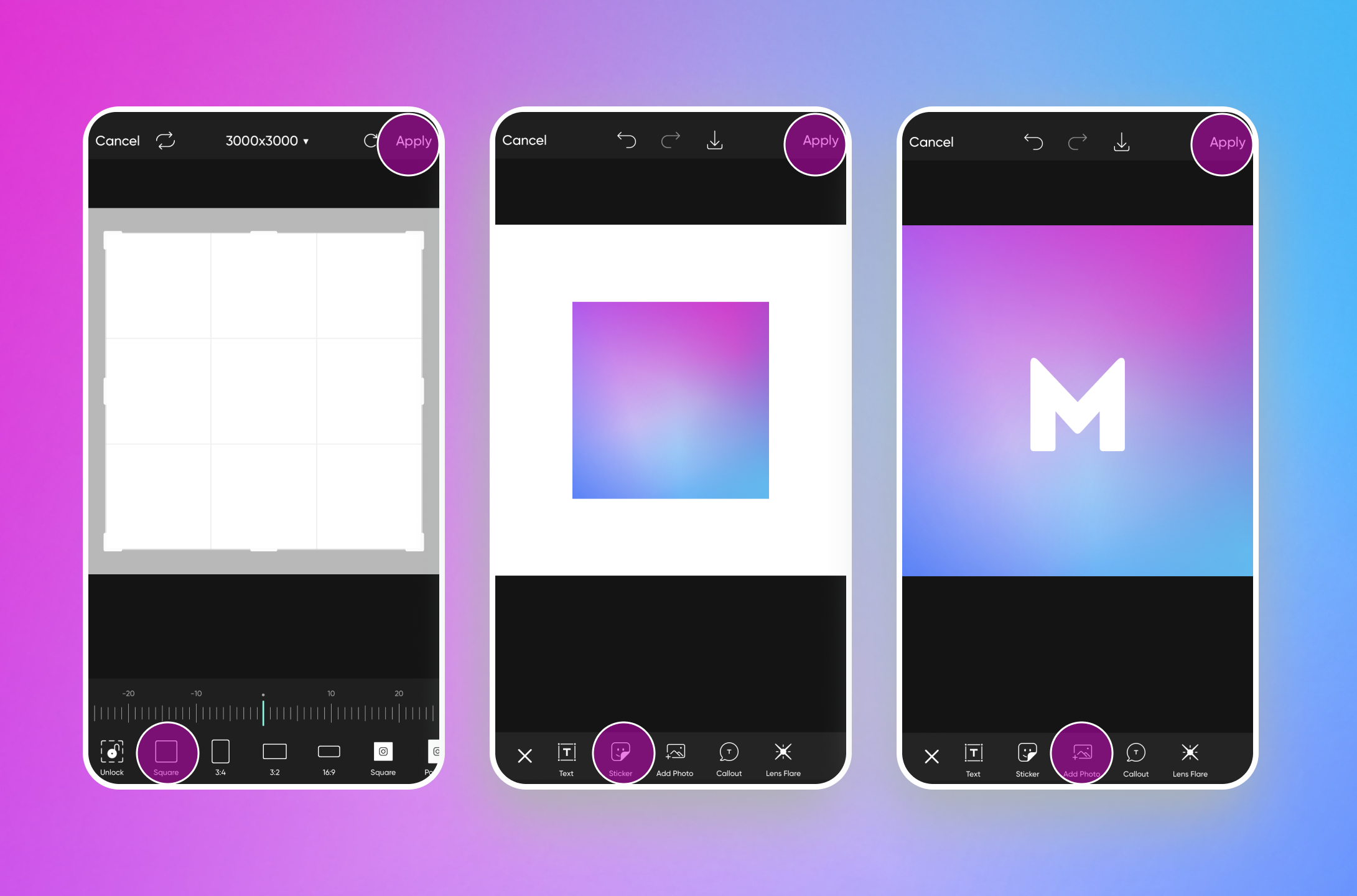 Step 4) Once you're happy with your custom social icon, tap Next and Save. Then select Download Photo.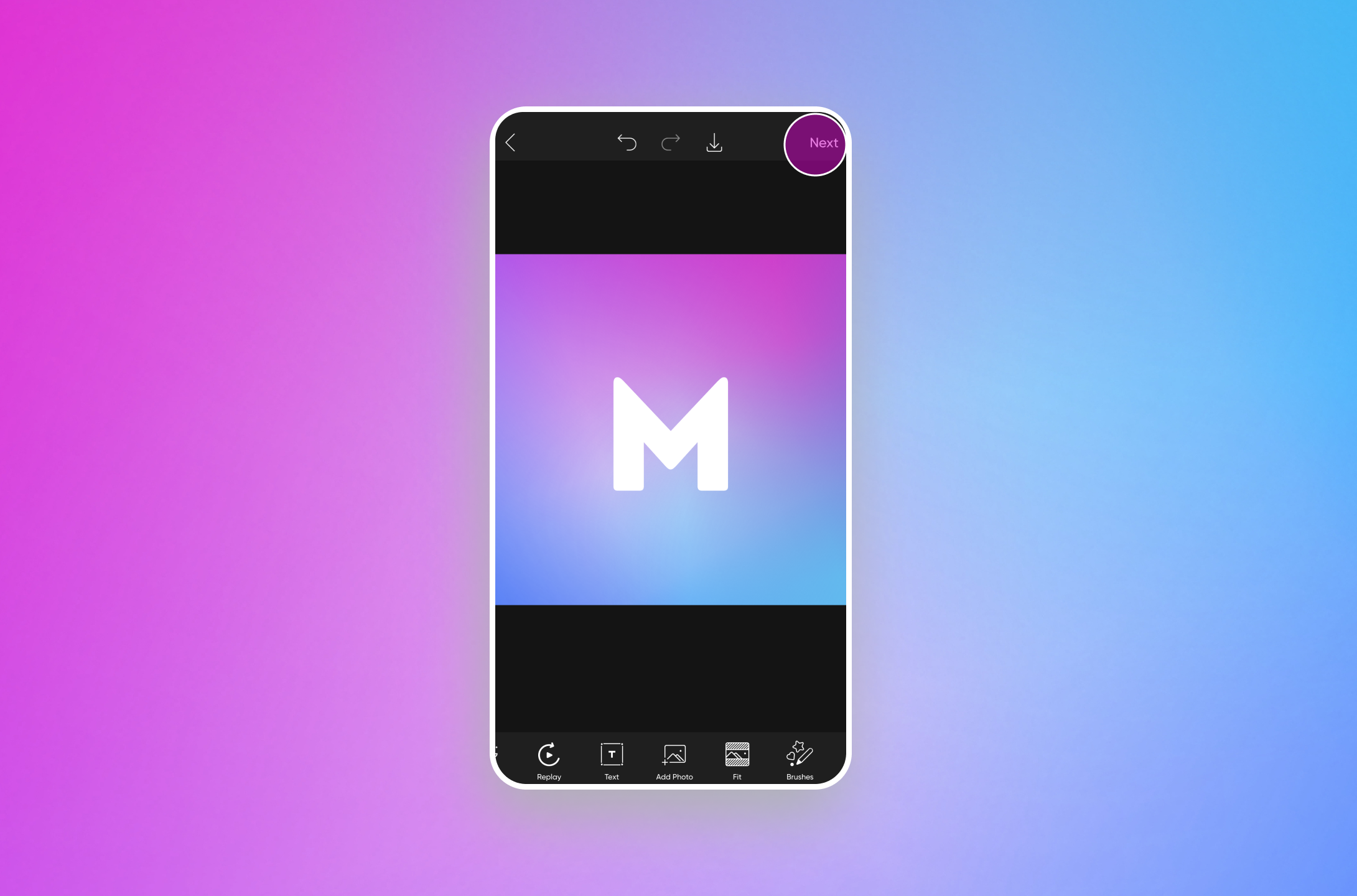 Now that you know how to create your own app icon, it's time to take it to the next level. If you're looking to create your own icons for your iOS device, check out this tutorial on how to customize your iOS14 home screen and app icons.
Picsart is a full ecosystem of free-to-use content, powerful tools, and creator inspiration. With a billion downloads and more than 150 million monthly active creators, Picsart is the world's largest creative platform. Picsart has collaborated with major artists and brands like BLACKPINK, the Jonas Brothers, Lizzo, Sanrio: Hello Kitty, I am a Voter, Bebe Rexha, Maroon 5, One Direction, Warner Bros. Entertainment, iHeartMedia, Condé Nast, and more. Download the app or start editing on web today to enhance your photos and videos with thousands of quick and easy editing tools, trendy filters, fun stickers, and brilliant backgrounds. Unleash your creativity and upgrade to Gold for premium perks!