What makes our Spaces community so unique is the collaboration and encouragement we see among creators, especially when it comes to the world of generative AI. From sharing tips and tricks to how-to guides on certain tools, so many of our Spaces users perfectly embody what it means to empower the creator in everyone. 
Introducing one of these creators, we'd like you to meet Guillermo! Otherwise known as @kap_80 on Picsart. He's quickly become one of our Spaces superusers, sharing his expertise on AI-enabled design with thousands of creators everyday. 
If you're interested in learning about Guillermo's work, the art of crafting the perfect prompt and his advice for creators yet to experiment with AI, check out his Q&A below.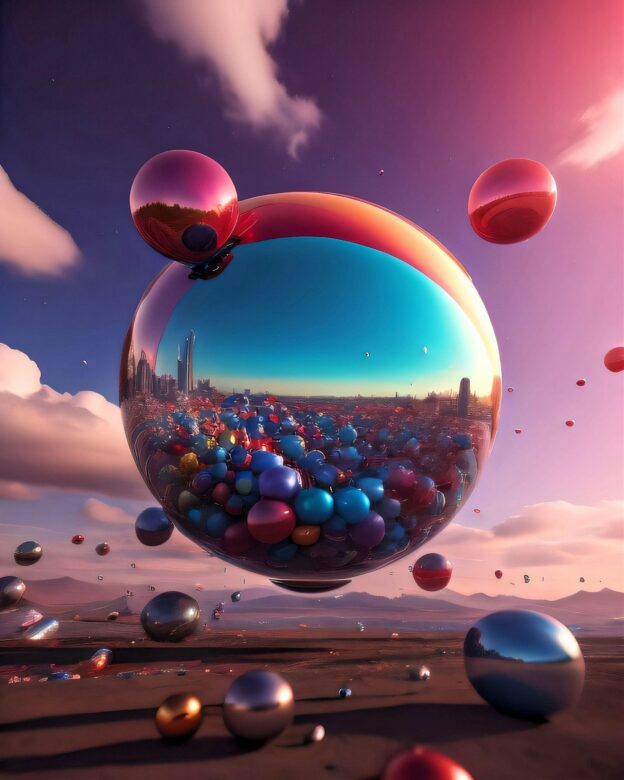 Tell us about yourself
Hi, my name is Guillermo! I'm 43 years old and I live in a province in the northern part of Argentina. Over the years, art and image manipulation have become hobbies of mine. I'm very curious about finding enhancements in the images I create, such as artificial intelligence, and I consider myself an explorer when it comes to these new technologies.
Have you always considered yourself a creative person?
I'm quite an imaginative person and my creativity stems from that imagination. But, I didn't always recognize that in myself. Since I was a child, I've enjoyed art and by my adolescence, I started to branch out and try new things. I started producing poems and stories based on whatever came to mind, and found an interest in image manipulation, taking courses to improve my skills.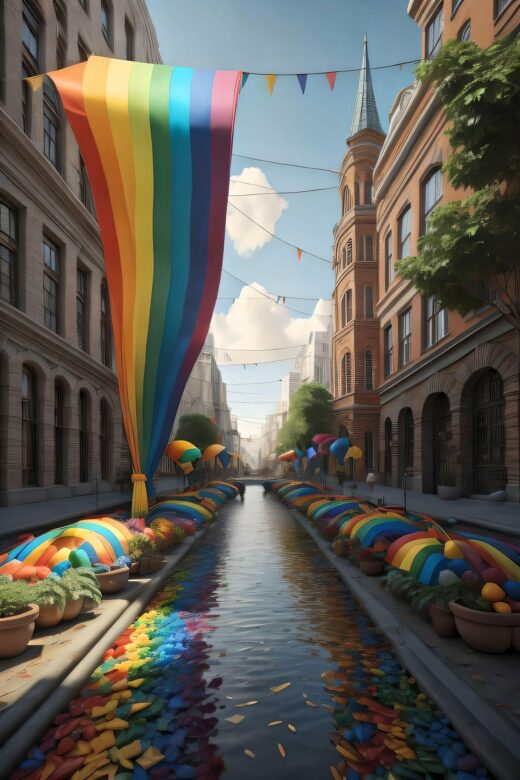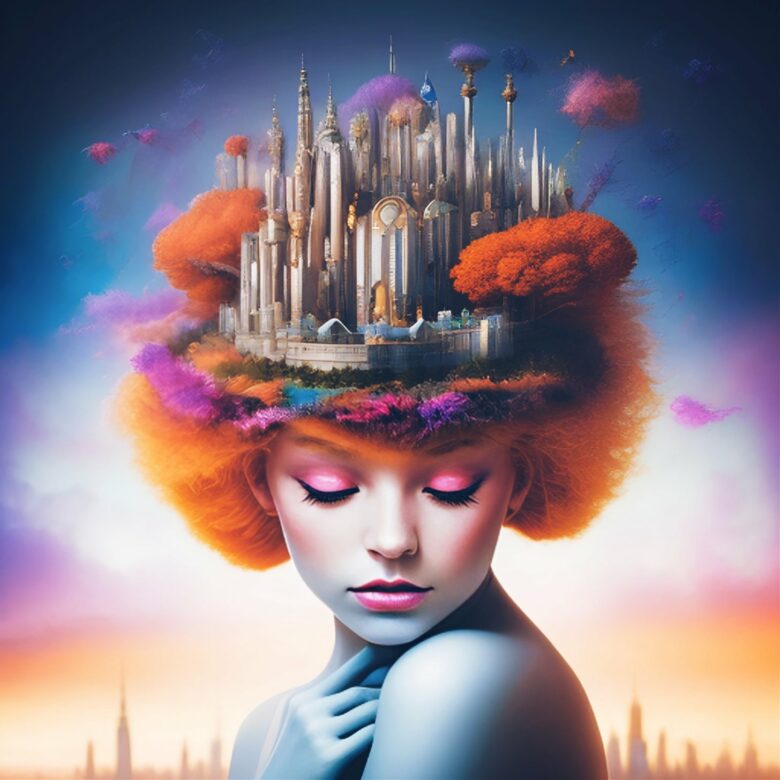 When did your interest in Al and design begin?
Not long ago, a friend introduced me to some applications to enhance my editing designs, and one of them included an image generator. At that time, it wasn't as advanced as it is now, so I experimented with a basic prompt — "a teddy bear on the moon"— and the image it generated was a deformed mass without any wonder to highlight. I dismissed it and didn't give it much value. Later on, I started seeing AI creations from other users on Picsart and their results were nothing like my "teddy bear on the moon". So, I decided to interact with this technology again. I literally shut myself in for three days to try to understand its language and how to use it effectively to introduce AI-generated characters into my edits. It was then that my enthusiasm for this incredible and fascinating tool was born.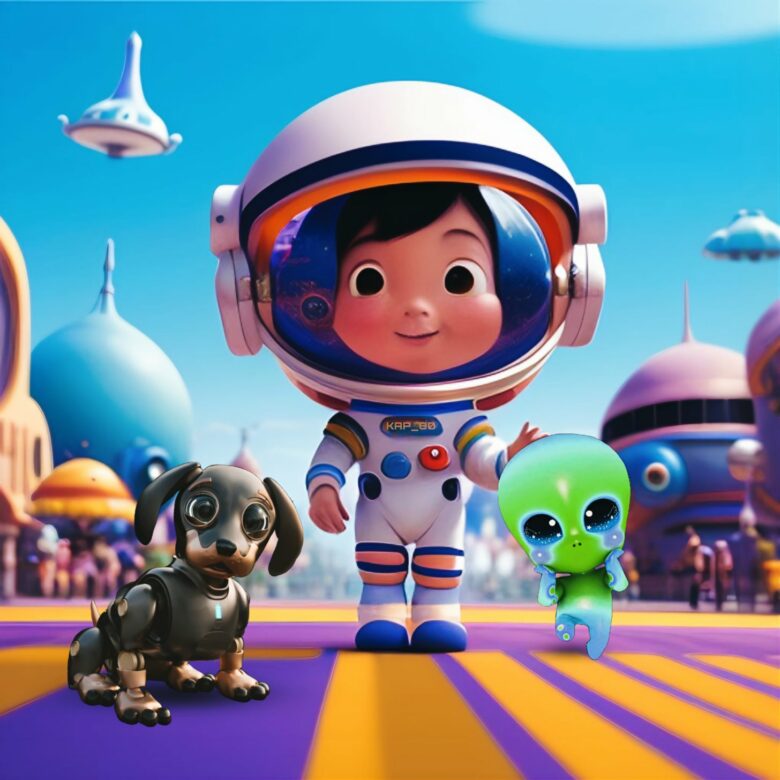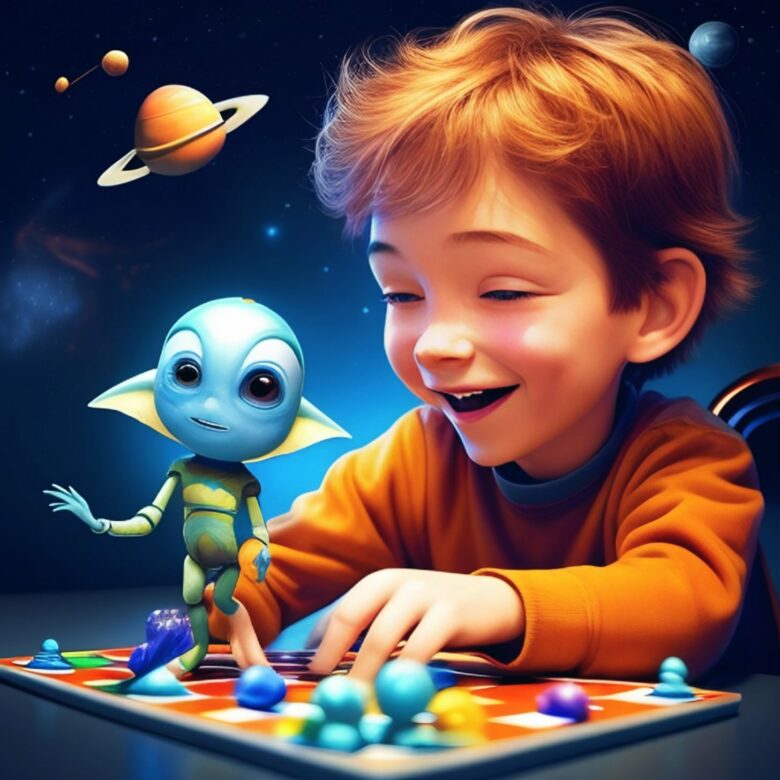 In taking the time to better understand image generation, what was your biggest learning?
Early on, I realized the power of the prompt. I now use ChatGPT-4 to formulate my prompts and I can't work without it and try to take full advantage of it. I've also found that it's helpful to refer to the words and terminologies used in photography: image resolution, shots, angles, computer language, etc. It may seem chaotic, but incorporating some of these terms into a prompt definitely makes a marked difference. I have proven it and most of the people I interact with have noticed it too. 
Basic Prompt: A teddy bear on the moon.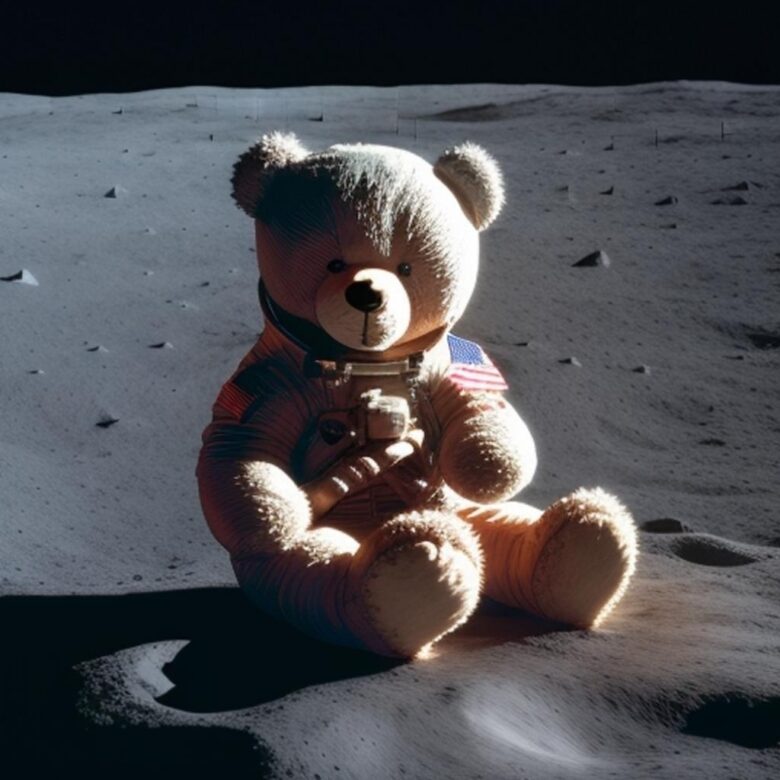 Improved Prompt: A mesmerizing cinematic shot featuring a teddy bear perched on the moon's surface, capturing the enchanting magic of childhood dreams. High definition visual with intricate details and vibrant colors.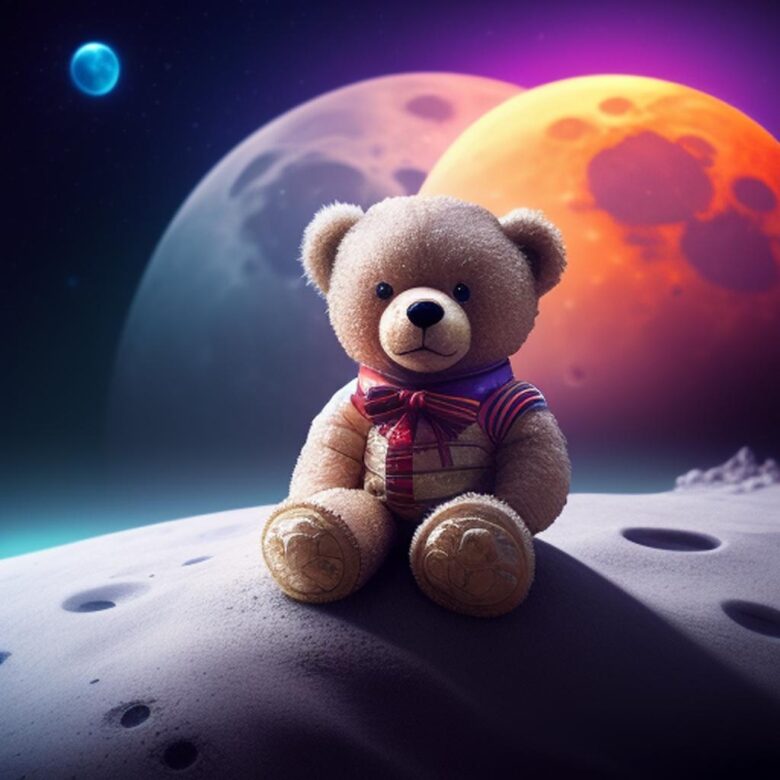 What's your advice for crafting the perfect prompt? 
Enrich it! The more technical details you provide, the better results you will get. Imagine you are painting a picture – you have it in your mind, you know what it looks like and you know how to describe it. Put all your imagination into the prompt and the magic will happen.
What has been a favorite AI-generated creation of yours?  
I made a series of images where animals are placed on a hand and this one would have to be my favorite!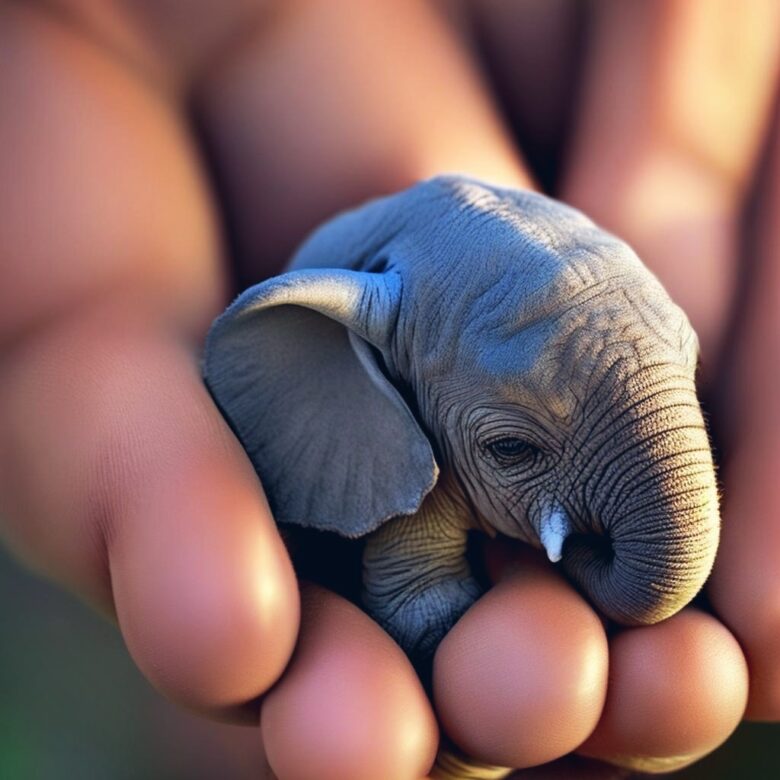 What are your top three Al tools on Picsart?
My three main tools are undoubtedly the AI Image Generator, AI Enhance and the new AI GIF Generator.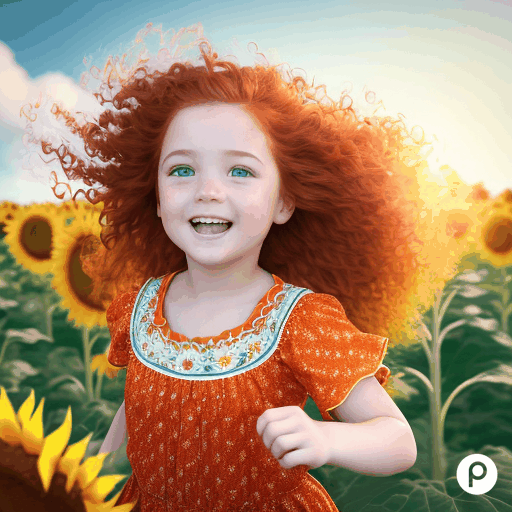 What inspires you about the use of Al in design? 
Artificial intelligence has the ability to simplify and streamline the creative process, and provide solutions to complex problems, surpassing human limitations and generating unique and original designs. Overall, the combination of human creativity with the power of AI promises exciting and revolutionary results for design, which inspires and motivates me to explore the field further.
I definitely believe that AI has transformed the way we design and creates opportunities to explore new ideas and creative approaches. Thanks to AI tools, more people can access advanced technologies and experiment with them in their design processes. It can suggest creative options, inspire new ideas and help overcome technical barriers. Additionally, it enables designers to collaborate with intelligent tools, freeing up time and energy to focus on the most creative part of the task.
You recently shared a compelling image of an abandoned car at the bottom of the ocean. What's the story behind the image?
As mentioned before, I wrote some stories and poems from my own imagination during my adolescence, and the story of the car in the ocean emerged from there. We know that every image has a story. Even if they are fictional, they are all part of one. It can be something we have seen before or a product of our literary imagination. We all have abilities, we just have to trust them to communicate intention and message to the viewer.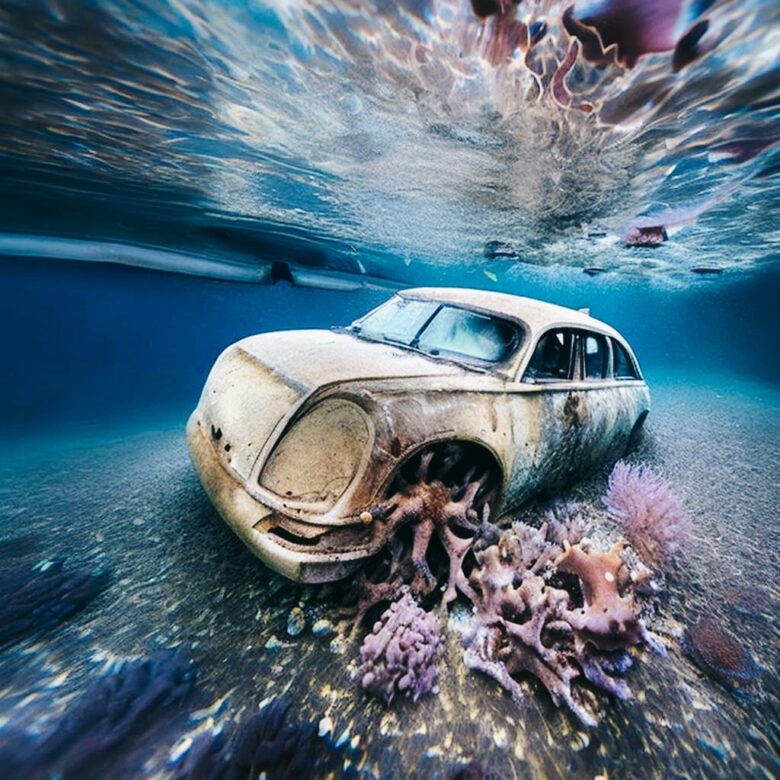 What do you think is a common misconception about Al and creativity? 
Many people believe that creativity is an exclusive trait of humans and that machines can only perform logical and repetitive tasks, but this is not entirely true. AI has shown significant advances in the field of creativity, with machine learning algorithms and neural networks now able to generate music, paintings, poetry and innovative designs. These machines can learn patterns and underlying rules from large amounts of data and generate creative proposals that were never considered before. True, original creativity may be reserved for humans due to our sense of consciousness, complex emotional and cognitive capabilities and ability to understand cultural context, but that doesn't mean machines can't be creative.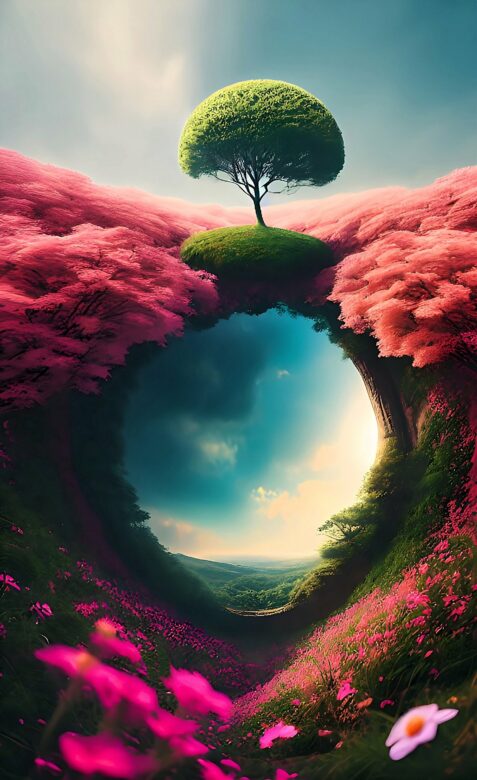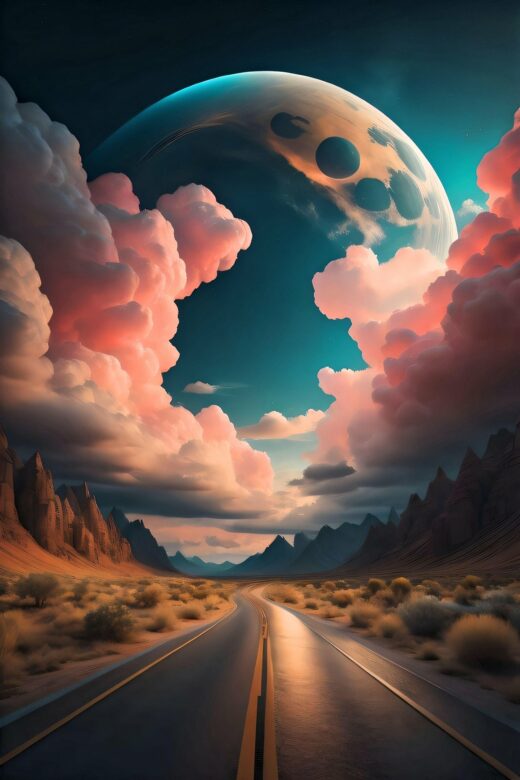 Last up, what's your advice for someone wanting to experiment with Al for design, but is nervous to try it out?
Start gradually and with small projects before diving straight in, and do some research on the topic. There are numerous online resources, courses and tutorials that will help you understand the basic concepts of AI applied to design, and give you more confidence while experimenting. Also, surround yourself with a community of people interested in the topic where you can share your concerns and questions, receive feedback and learn from the experiences of others who are also experimenting with AI in design.
Feeling nervous when starting something new is normal, but remember that exploration is a fundamental stage for growth and learning. Allow yourself to make mistakes and learn from them. AI in design can be a powerful tool to enhance your creativity and efficiency, so don't be afraid to try it out. Dare and enjoy the discovery process!
—
Picsart is the world's largest digital creation platform. Its AI-powered tools give creators of all levels the ability to design, edit, draw and share photo and video content anywhere. It's used by consumers, marketers and content creators for both personal and professional design, and is available to businesses via API partnerships and integrations. Picsart has collaborated with major artists and brands like Discord, PopSockets, Shopify, Taylor Swift and more. Download the app or visit picsart.com.