What do the Easter Bunny, interior design, and your latest iPhone case all have in common? They likely all have pastel colors. A mellowed-out color palette that's easy on the eyes and offers something for everyone, pastel shades are one of the biggest color design trends. 
While pretty pastel colors used to be primarily associated with designs for springtime, changes in design trends and changed and pastel colors are now used year-round. The ubiquity of the paste color palette is due to the fact that they can be both soothing and mellow or quirky and rebellious There's even pastel red, a softer shade of a typically bright color that's commonly used by web developers because it's easier on the eyes.
In this article, we're going to discuss popular pastel color names, find out how pastel colors are made, share famous pastel color codes, and then try our hand at using them in Picsart.
What Are Pastel Colors?
If you want to understand pastel colors, you have to first understand the concept of tinting. Pastel colors are not normally visible on the traditional painter's color wheel, which typically feature only primary, secondary, or tertiary colors. So, pastel colors have white mixed in to them to soften their overall look while maintaining the character of the original color. For example, a light pastel pink is a softened version of the primary red color.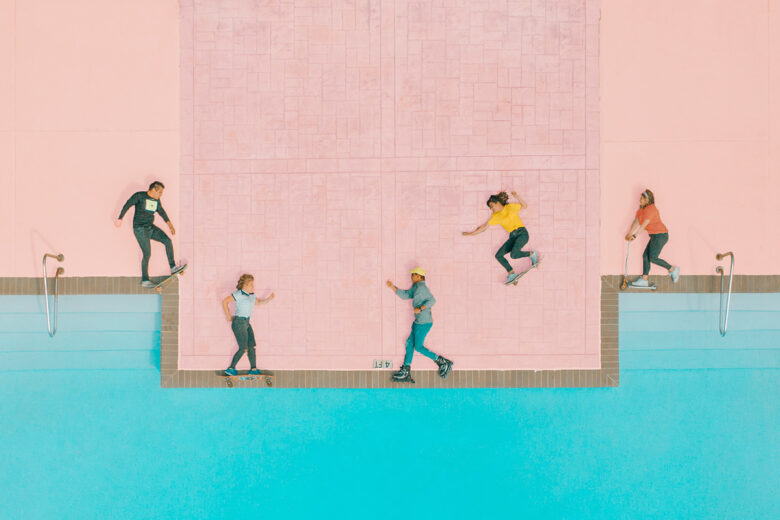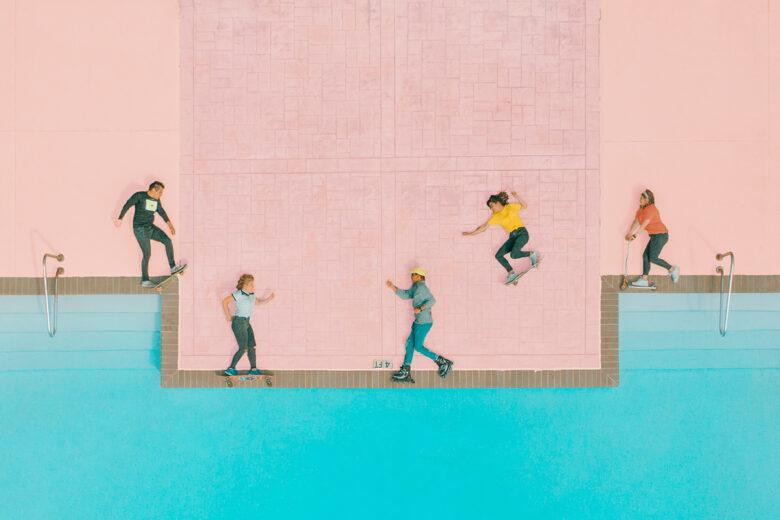 How Can You Make Pastel Colors?
Pastel hues can be achieved through a process of tinting. In color theory, a tint is any combination of colors that mix with white to decrease the darkness of the original color. Alternatively, shading is the same thing, but instead of white, you mix colors with black to increase the darkness of the original color. Therefore, pastels are colors that have been tinted and mixed with white to be pale and soft.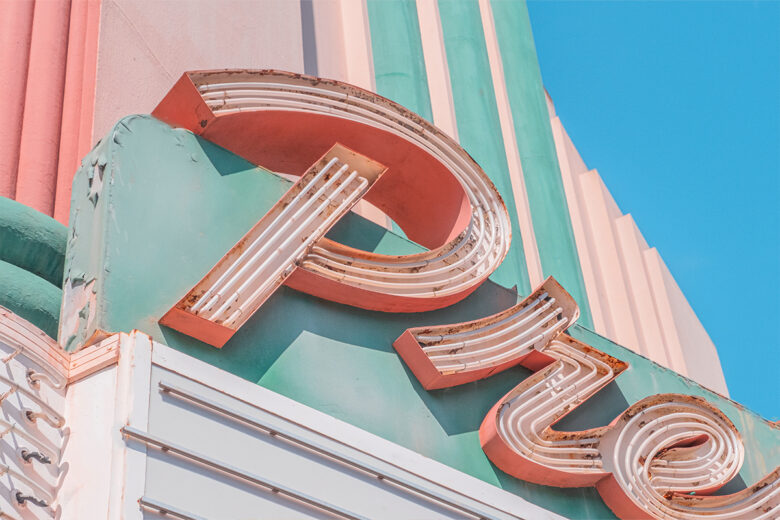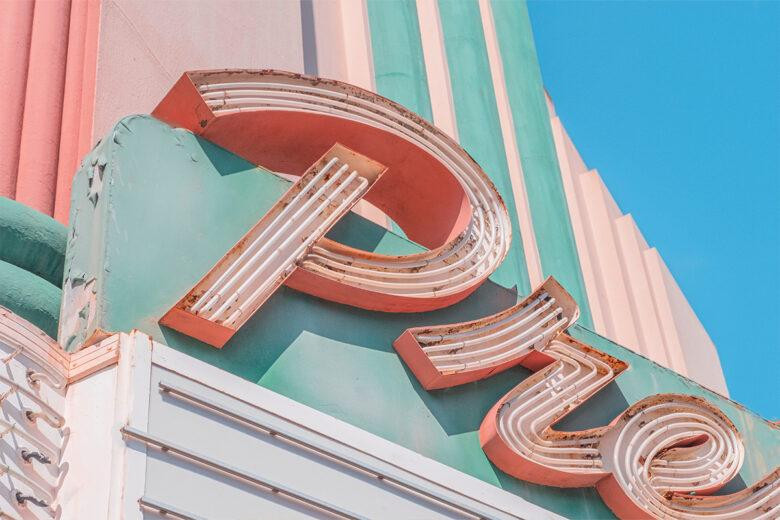 7 of Our Favorite Pastel Hues
What are some names of common pastel colors? Check out this list of our favorite examples of pastels (and their hex codes) to consider for your next graphic design project.
1. Baby Blue (B2CEfE)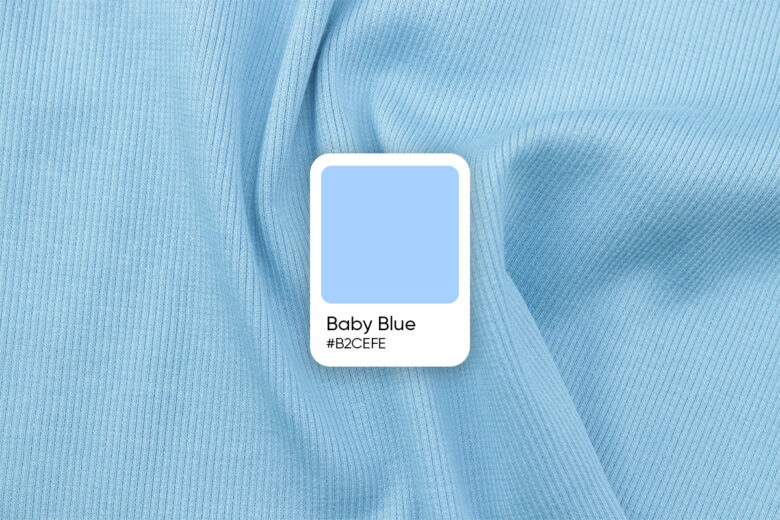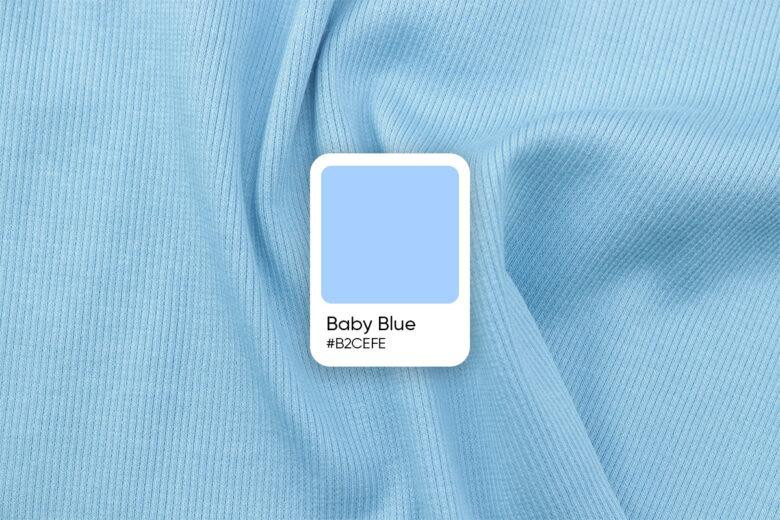 Pastel blue is a combination of the primary color blue, tinted with white. 
They don't call it 'baby' for nothing. This tint may play a starring role in your nursery's wallpaper, but it could also make a great pastel background for your next design project. It oozes youth, vitality, and playfulness. By adding white to blue, you can create other popular pastel blue colors like sky blue, pale blue, powder blue, and light blue. 
2. Baby Pink (FFD1DC)
Pastel pink is a combination of the primary color red, tinted with a lot of white. 
Sweet, light and airy like cotton candy! Pastel pink is having a major moment that doesn't seem to be going away anytime soon, and we're not mad about it. This shade of pastel pink is as delicious as it looks. Traditionally associated with the nurseries for little girls, it's acquired new associations in the modern design era. You'll just as likely find men wearing polo shirts and ties in this cute, perky tone as you are to find it in living room pillows.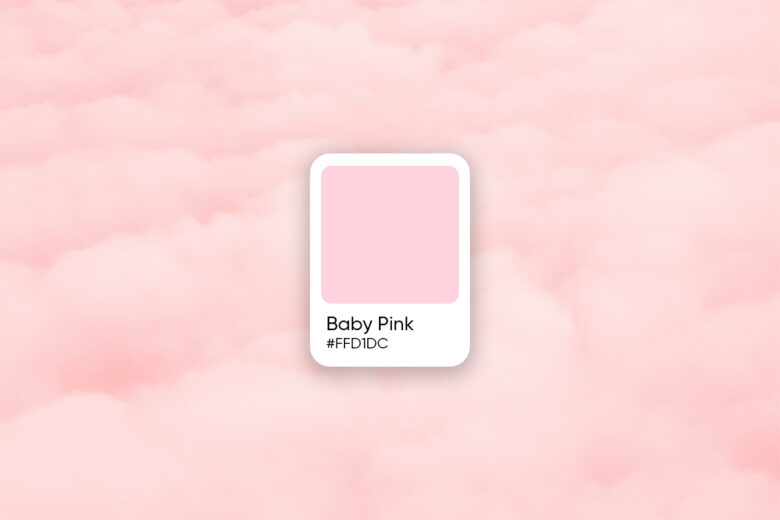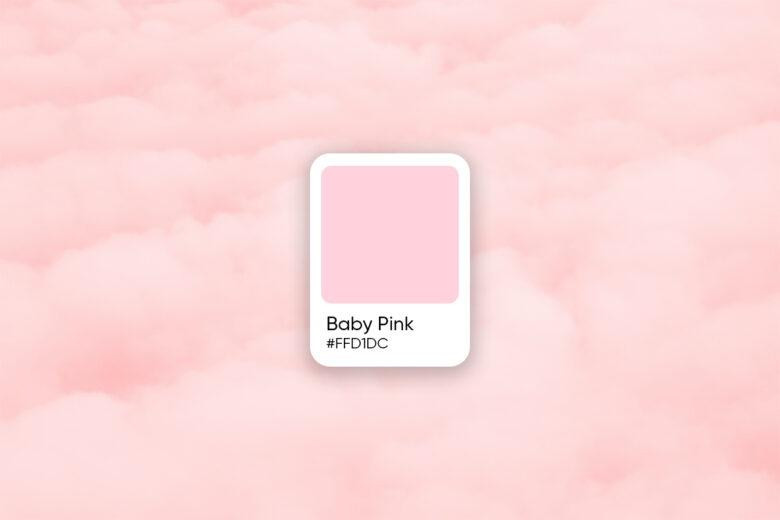 3. Coral (FDA487)

Coral is a combination of the primary colors yellow and red, mixed with white.
This is a color that evokes days lounging at the pool eating popsicles that were, let's be real, way too sweet. This tone is cheerful and warm,  kind of like a summer's day! It has a nostalgic nature to it due to its popularity in art deco design, which makes it great for retro designs.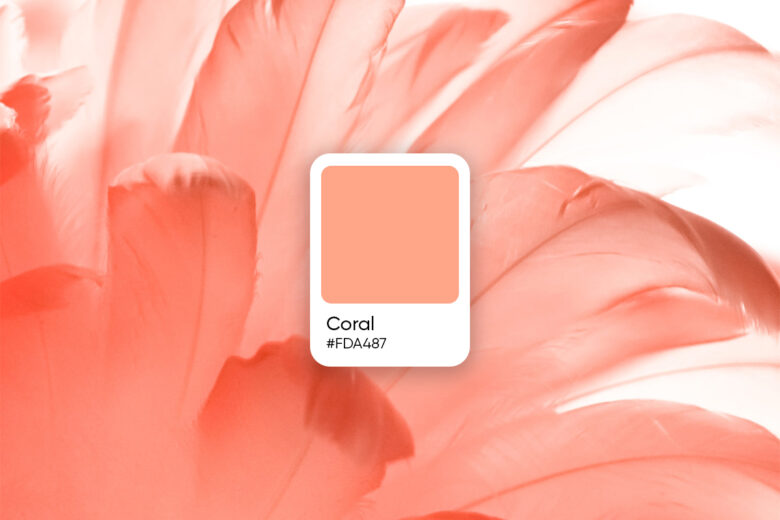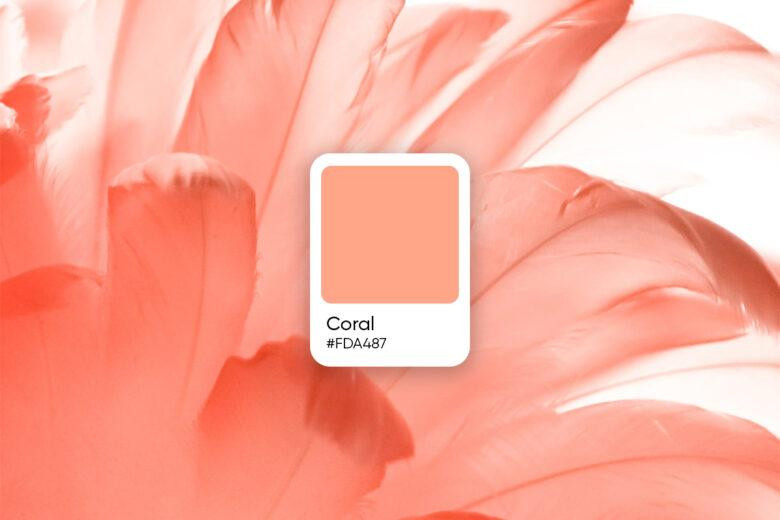 4. Lilac (C8A2C8)

Lilac is a combination of the primary colors red and blue with a big splash of white. 
There is no color more perfect for Easter egg-making than lilac, lavender, or pastel purple. It is a dreamy, soothing pastel tone. Synesthetes (folks for whom the stimulation of one sense, like sight, activates another, like smell) may argue the connection between lavender the scent and lavender the color is a strong one. It is, after all, one of the most calming plant oils!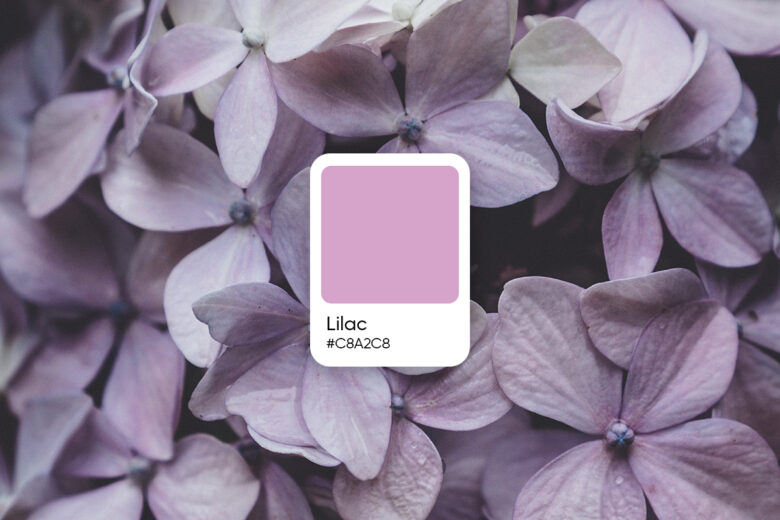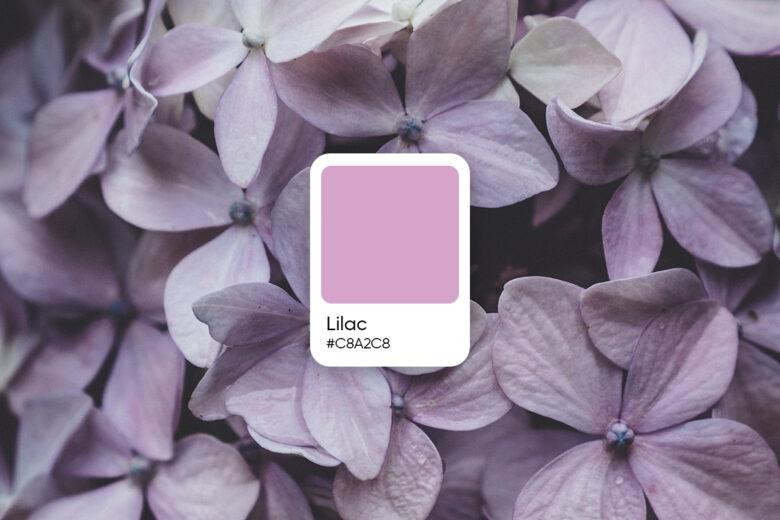 5. Mauve (B784A7)
Mauve is a combination of blue with a little bit of red and white.
This pastel shade is great for everything from a lipstick color to an eye-catching color for packaging design. It's unique in the pastel repertoire because it's got a bit of a sultry edge (something pastels are not typically known for), depending on how it's used.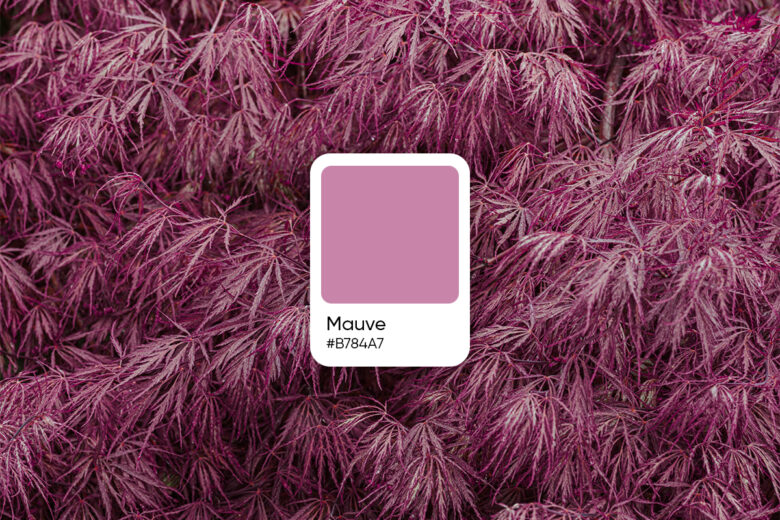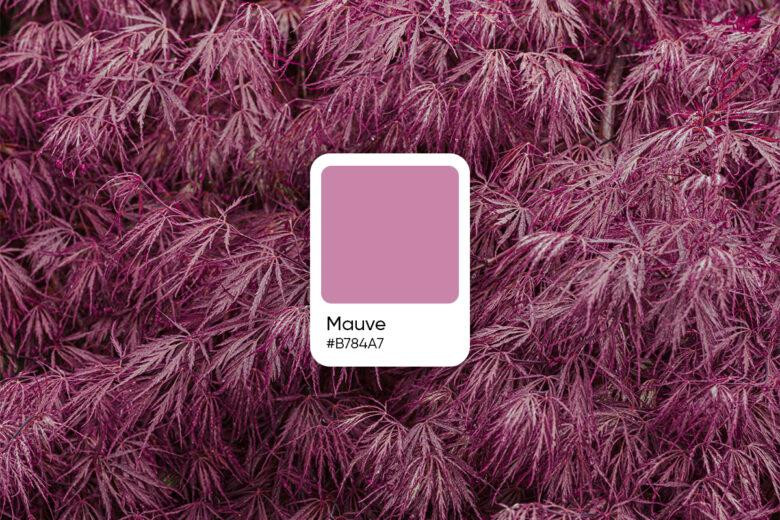 6. Mint Green (98FF98)
Mint green is a combination of blue, yellow, and a splash of white.
This shade of pale green is extra dreamy. It's reminiscent of vintage jewelry, as a color commonly used in the forties, fifties, and sixties.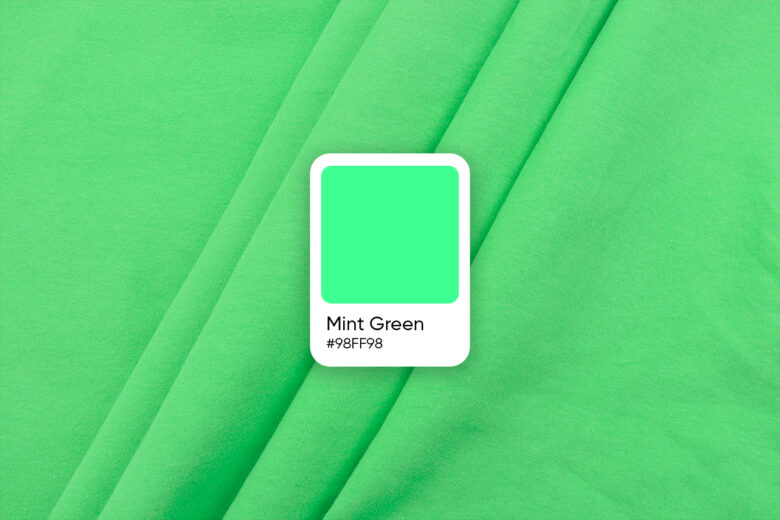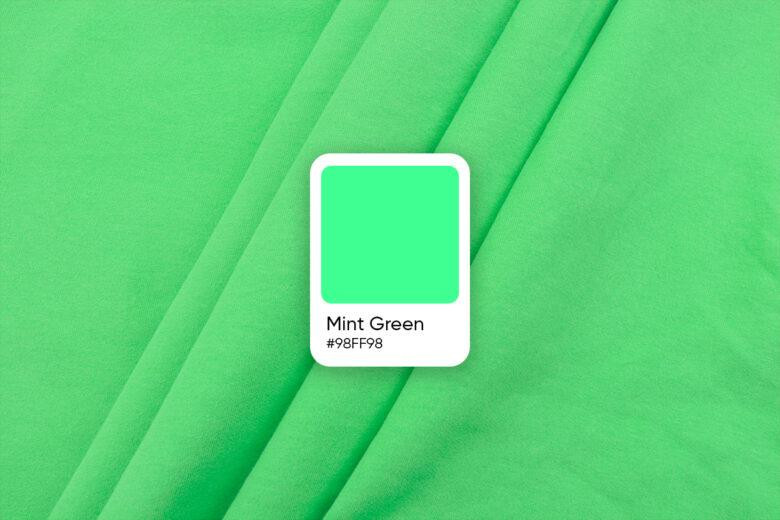 7. Lemon (FDFD96)

Pastel yellow is a combination of yellow and white.
Pucker up! Lemon evokes a sense of mirth and joy, much like sunshine on a beautiful Spring day! It's great for giving your photos a tinge of brightness.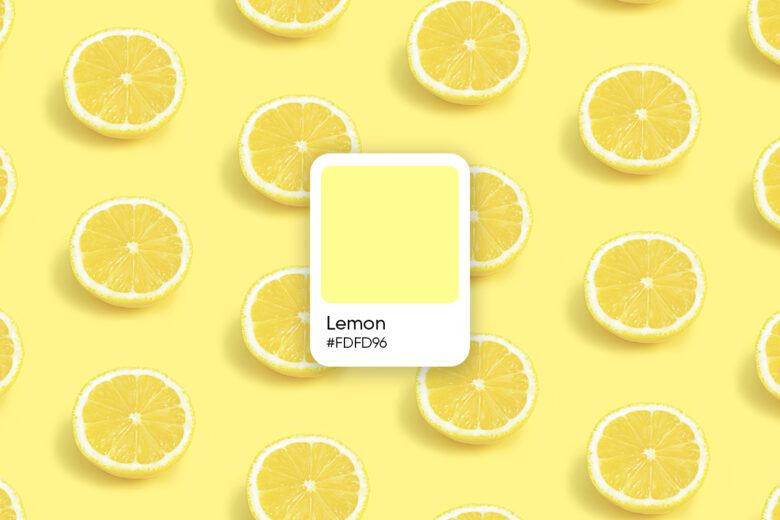 Pastel Color Palette Inspiration
Looking for the perfect pastel color combinations? Check out these color palette ideas to incorporate in your designs.
Monet Magnifique: Evocative of watercolor and the classic styles of impressionist French painters like Monet, this color palette will give any project you're working on a sophisticated look.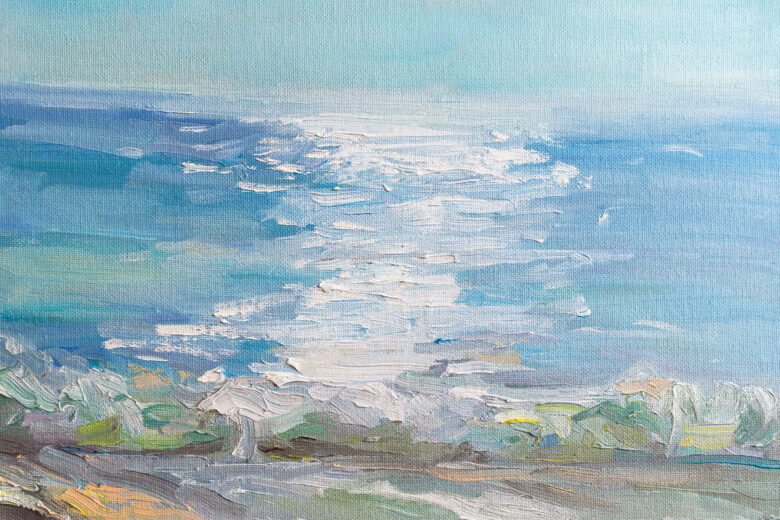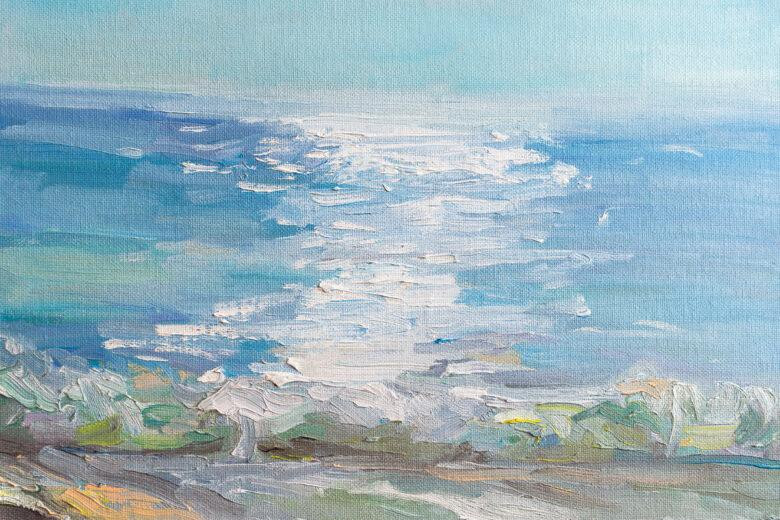 The Ides of March:

It's no secret that we often associate pastels with the start of springtime. This is because the sun is coming out after a dark winter, so lighter tones are appropriate. Yellows represent the sunshine. Pinks represent new floral growth, and green represents the bounty of the earth. This is a great pastel color palette if you're hoping to evoke a fresh sense of new beginnings.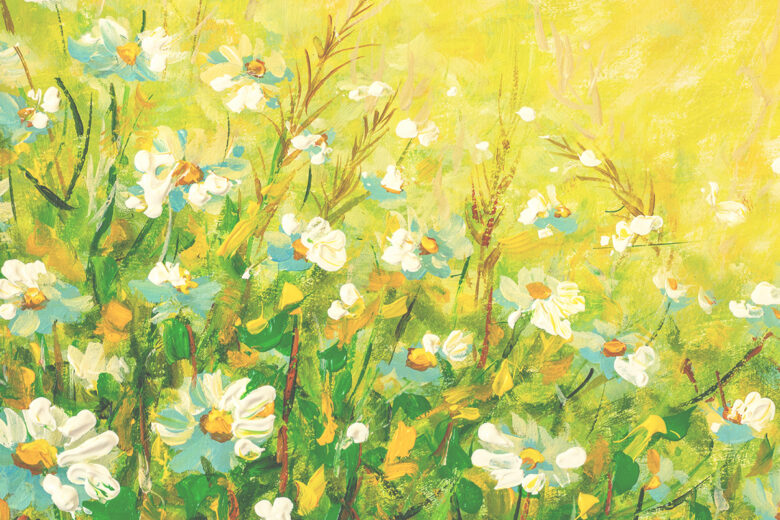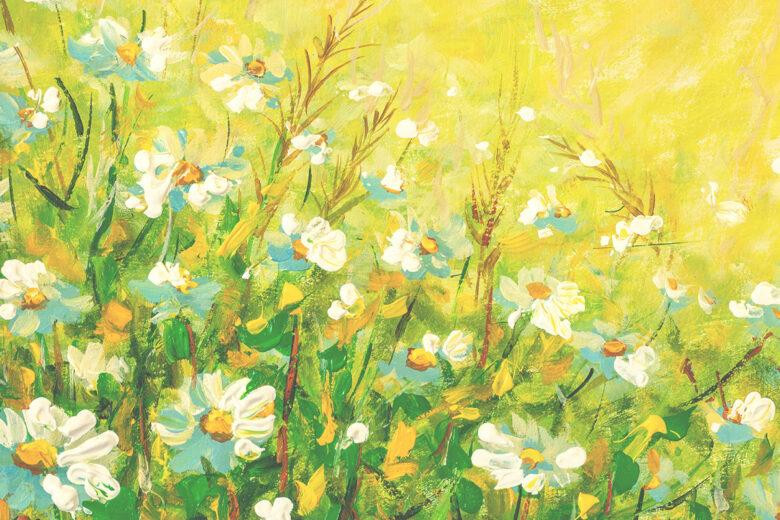 Sunflower Satisfaction:

Sunflowers are also associated with spring, but they have a very distinct color palette of their own that is grounded, earthy, and charming. It will offer your projects an outdoorsy zing!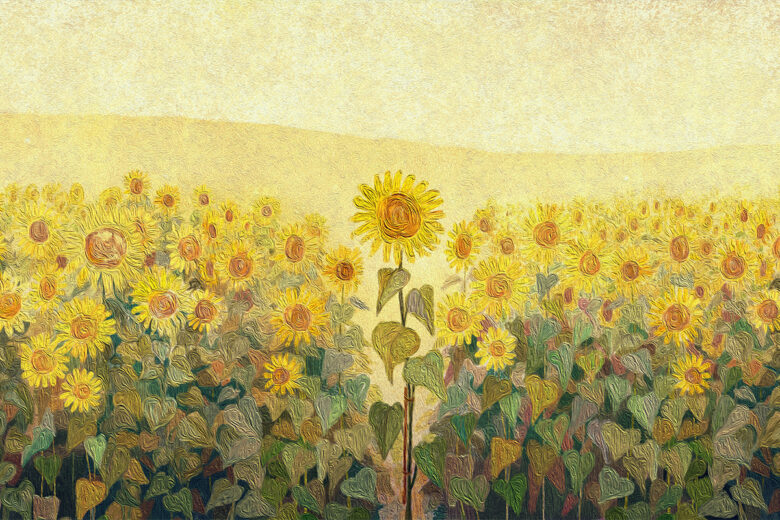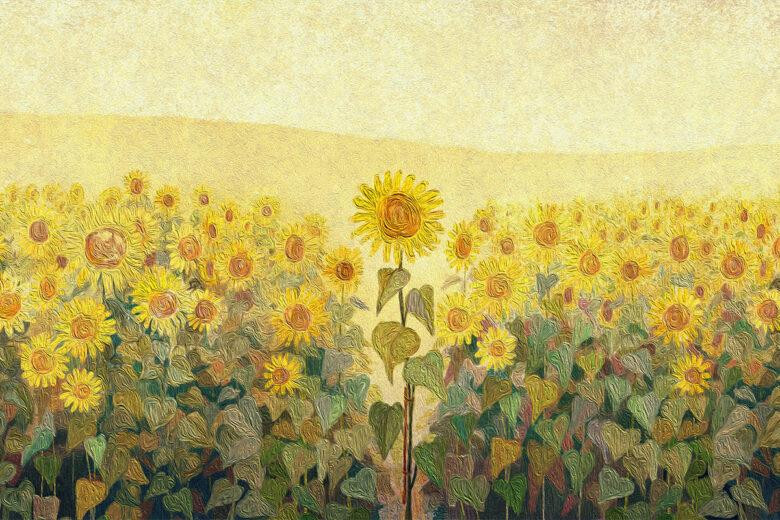 Dahlia Delight: Flowers are a wonderful expression of the pastel color scheme in nature. The soft, pale color of petalled flowers like dahlias and peonies are evocative of weddings and baby showers. You might use this palette for your next invitation!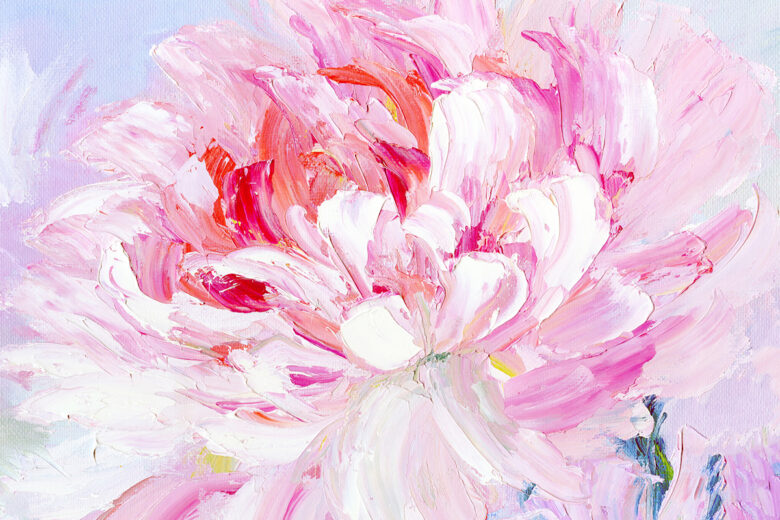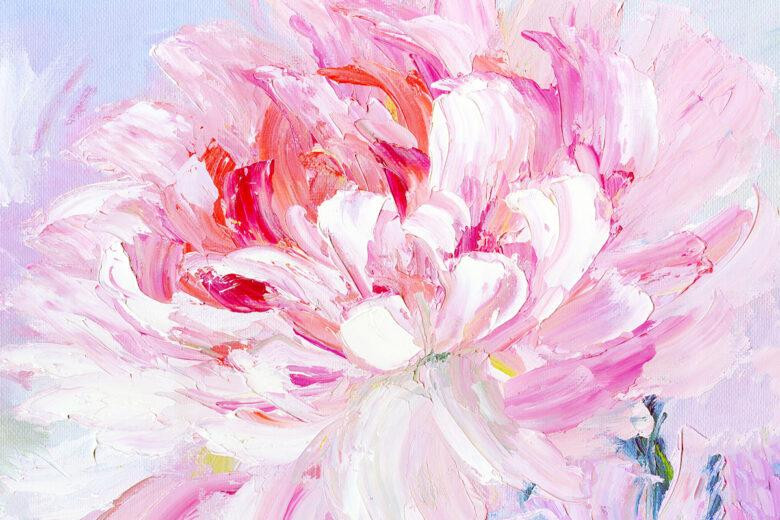 Cotton Candy Craze: Nothing beats the luxurious tie-dye swirl of cotton candy — in taste or in appearance. This is the funkier side of the pastel color scheme, which is often associated with color-based trends like pastel goth or fun summer ice cream.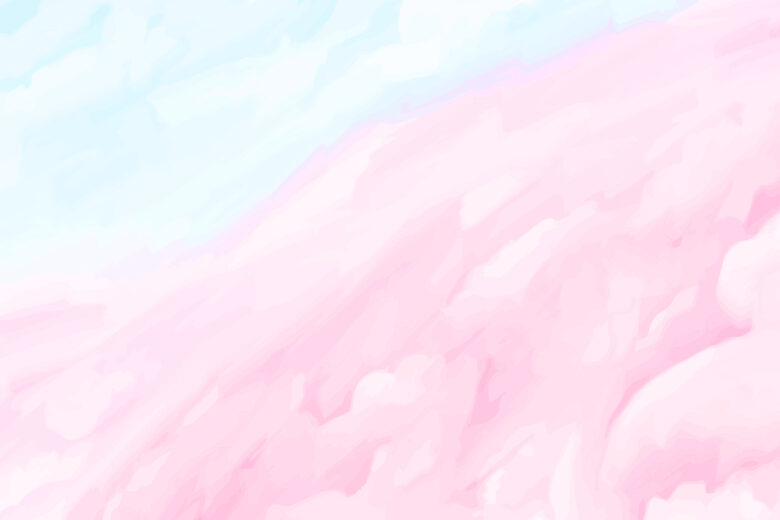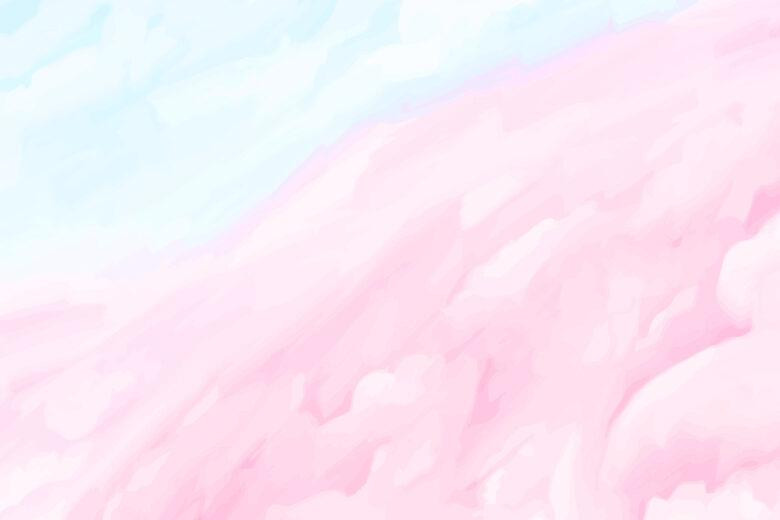 Want to create your own color palette with lots of pastel? Check out this quick tutorial on how to create a color palette from an image.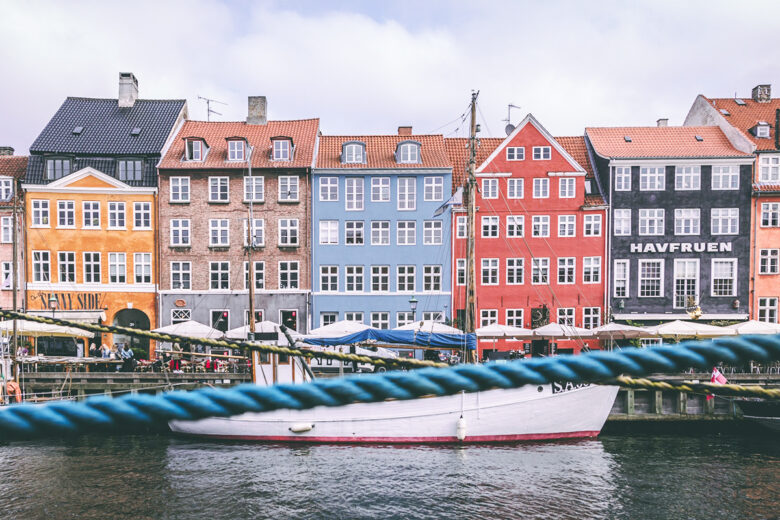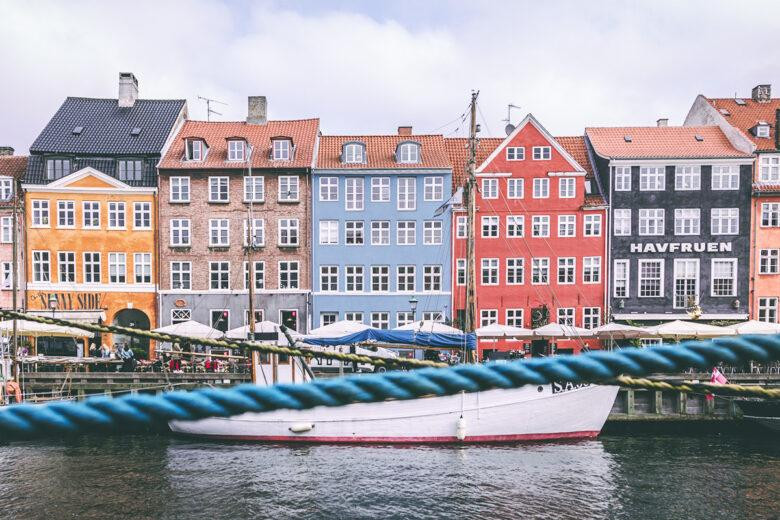 How to Edit a Photo to a Pastel Color
Are you ready to use pastel colors in your next design project? Here's how to infuse your images with these dreamy tints.
If editing on web:
1) Open Picsart on your browser window and click to start a new project. We're going to design a social media post in this example, so we clicked on Instagram and selected Portrait to get the right canvas size. You can always change canvas sizes in the Editor.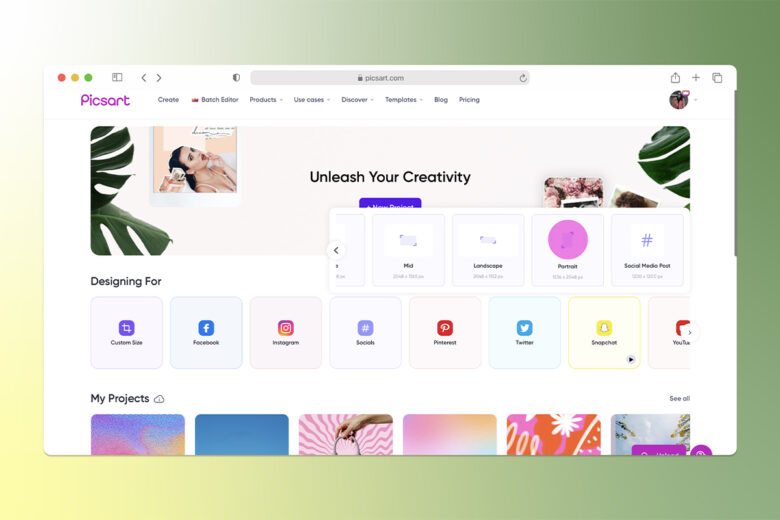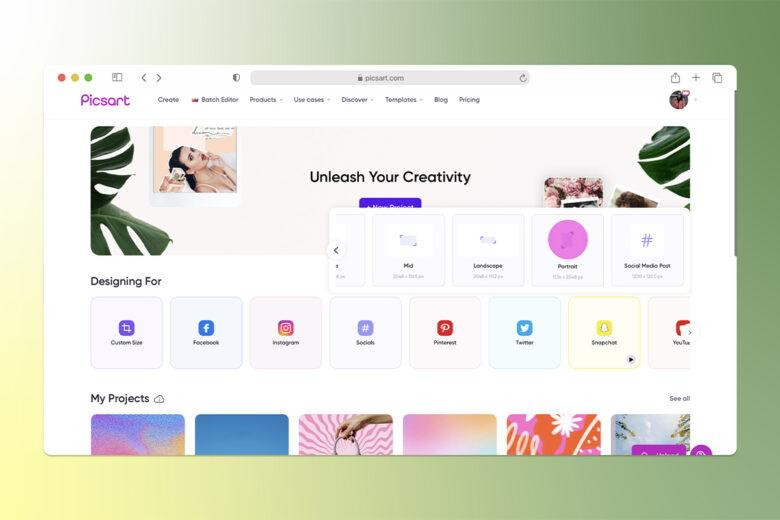 2) Click on Background in the left Editor toolbar and select a pastel color of your choice. You can use the color dropper tool or type in the exact hex code.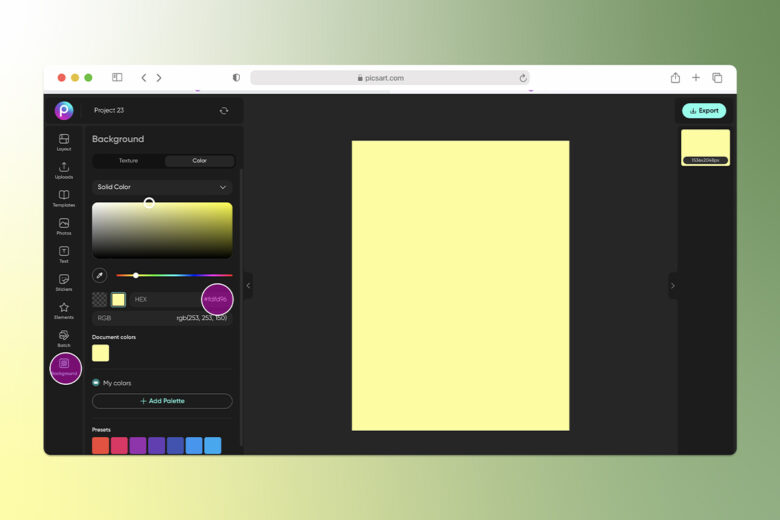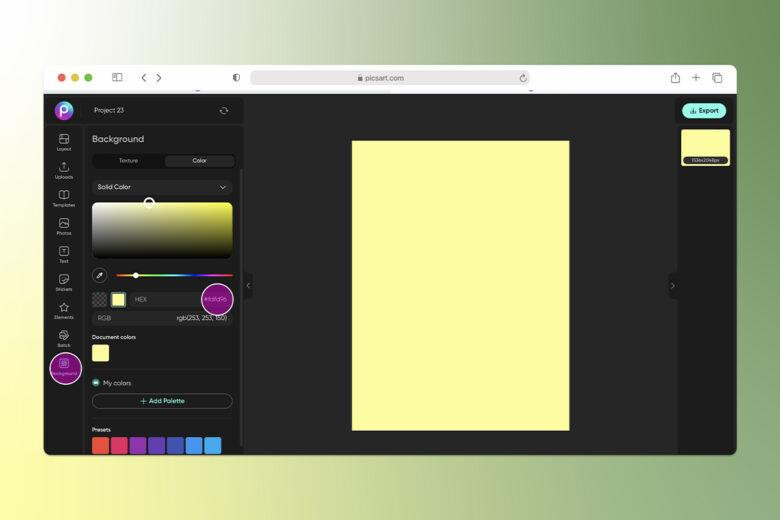 3) Click on Elements in the left toolbar and add some shapes to your design.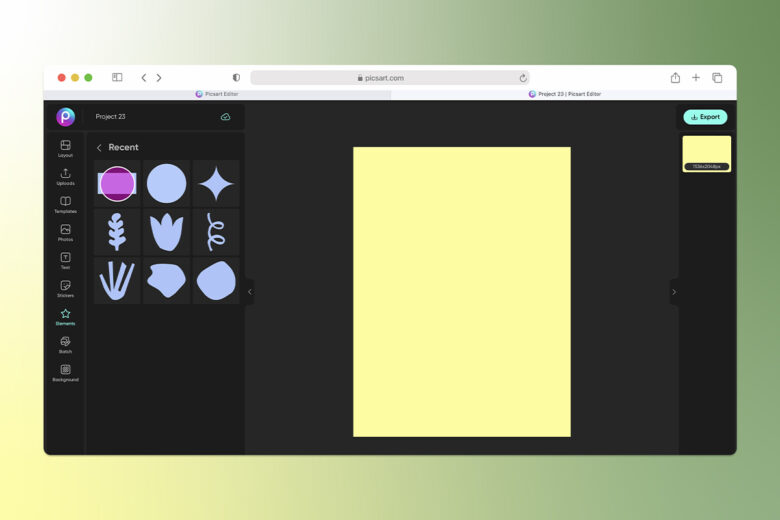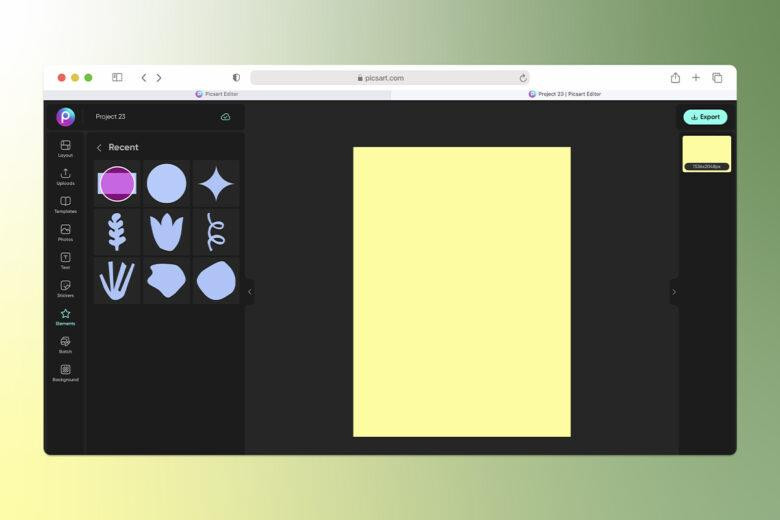 You can change the color of the shapes by clicking on the individual shape element and then using the Color Wheel tool in the toolbar above your canvas. Add as many shapes as you'd like to get a fun pastel design.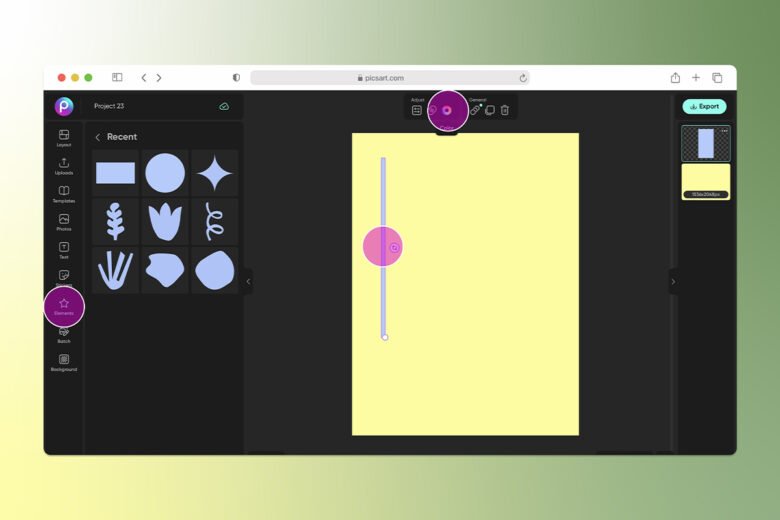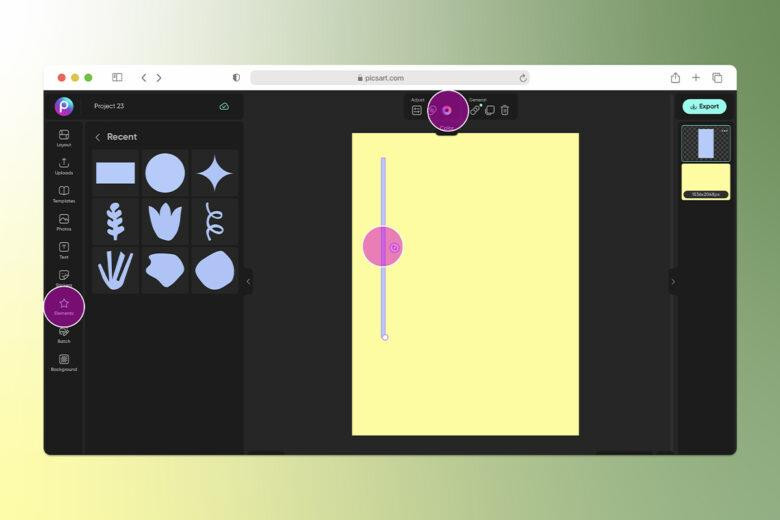 4) Now it's time to add text. Click on Text in the left toolbar, select a heading size, and type your text. Once you've typed your text out, you can change the font, font color, size, reposition, and more.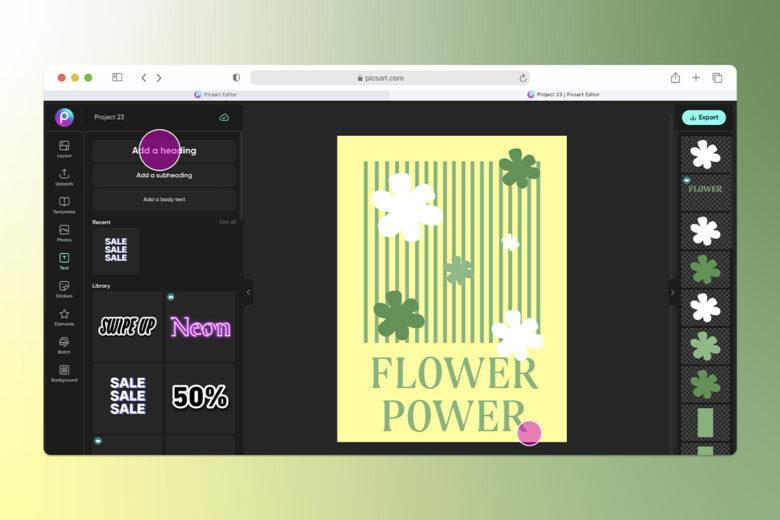 5) When you're done with your pastel themed edit, click Export to download your edit to your computer. Here you can also select the file size, name, format, and upscale if needed.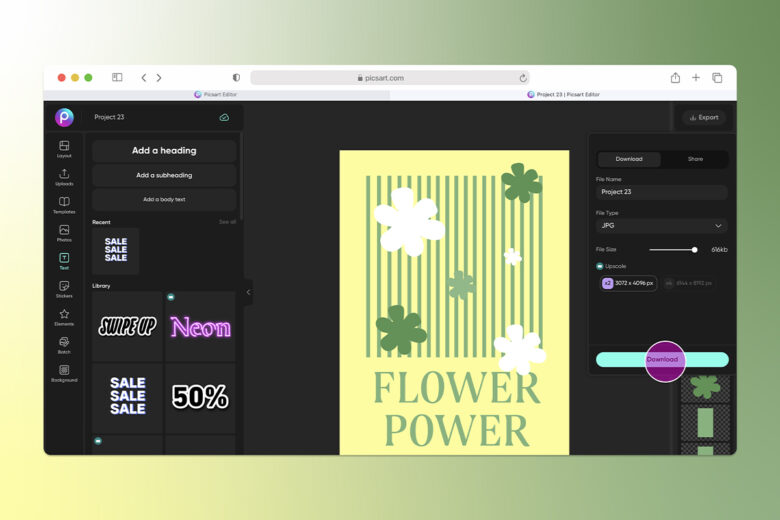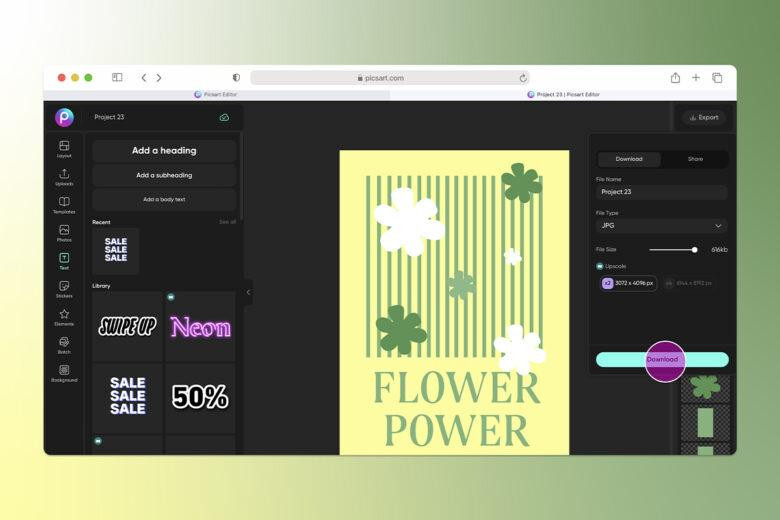 If editing in-app:
1) Open the Picsart app and tap on the plus sign (+) at the bottom of your screen to start a new edit.
2) Scroll down to Color Backgrounds, select the color wheel, and select a fun pastel background.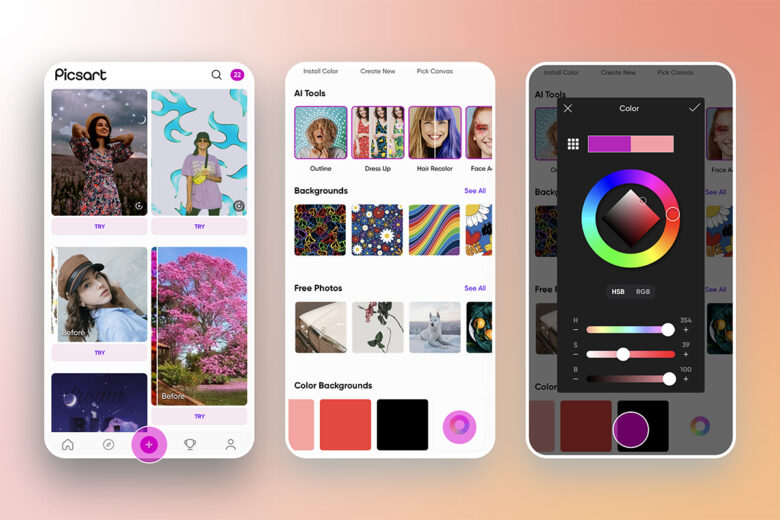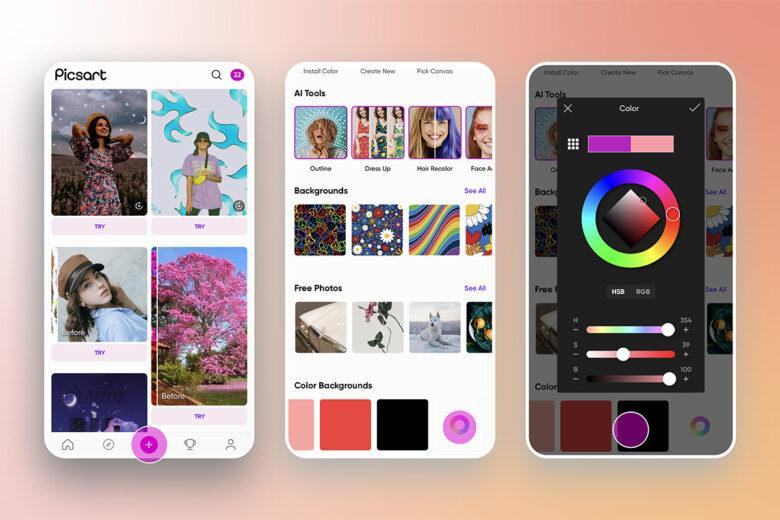 3) Use the Fit tool in to resize your canvas if needed for posting on a specific platform. Here we changed the canvas to work for an Instagram feed post.
4) Scroll across the Editor toolbar and select Text. Type in your text, then change the font, font size, font color, and reposition if needed. Replicate as needed to get the perfect pastel themed edit and tap Apply to save.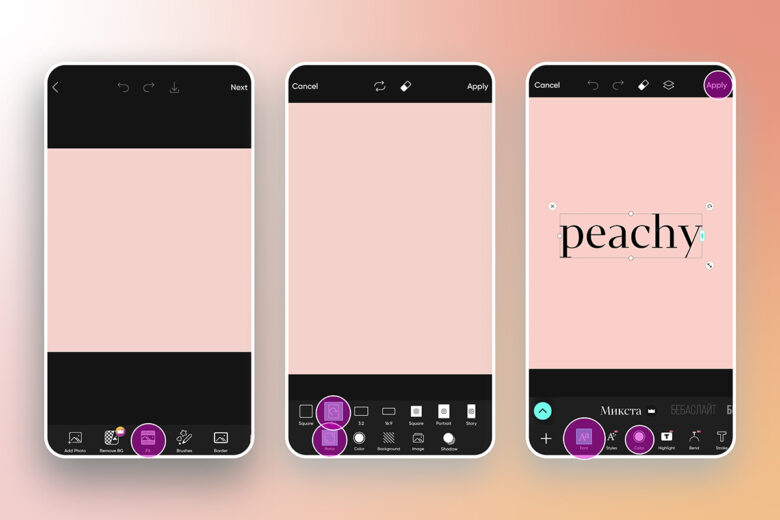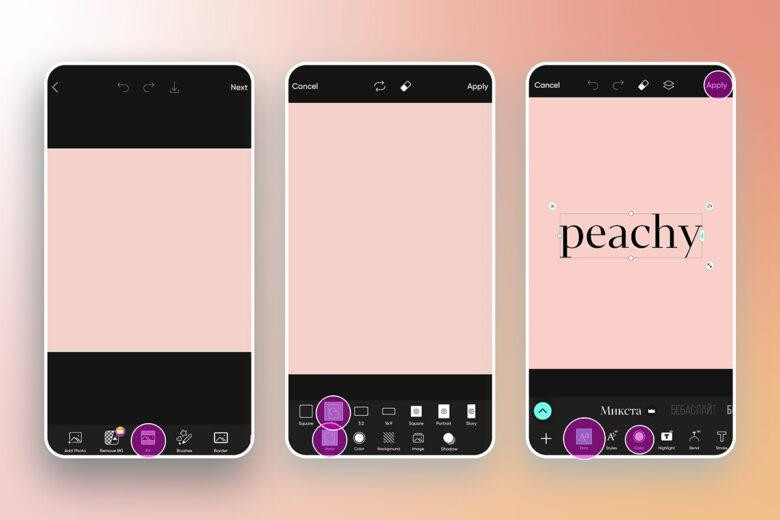 5) Now, add a filter under the fx tool to help tie your edit together. We used the Noise filter here.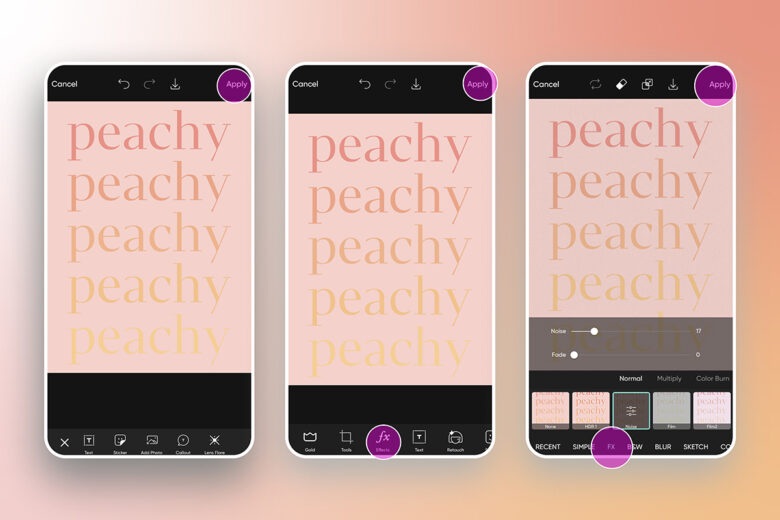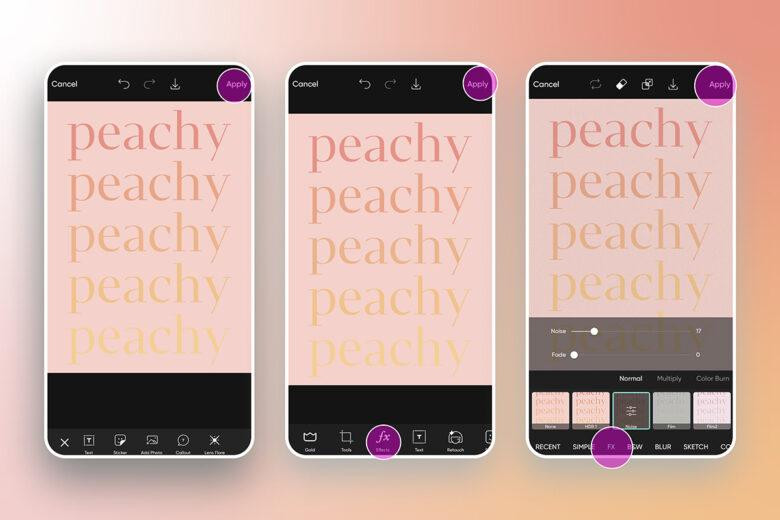 6) Tap Next in the upper right corner to get to the save and share screen. You can save your edit to your phone, share as a Replay, share with the Picsart community, or publish to a social platform of your choice.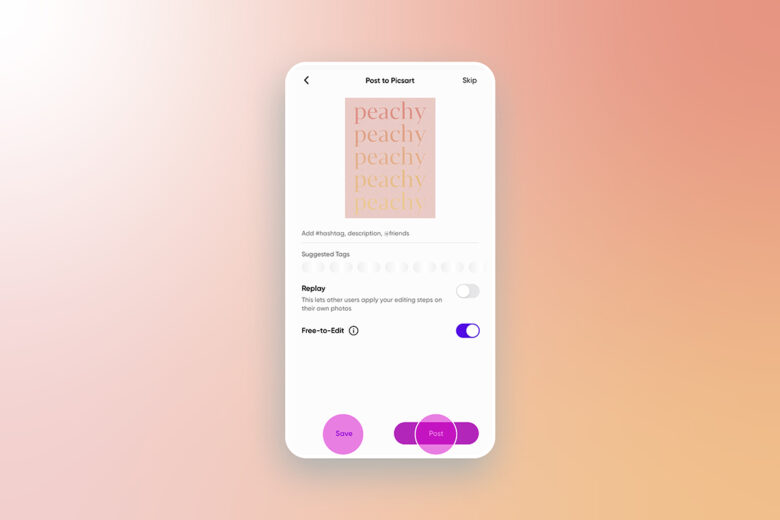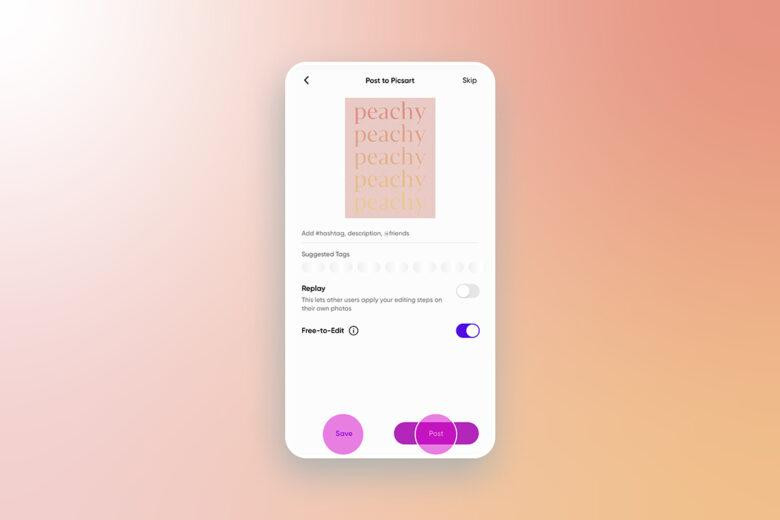 Picsart is a full ecosystem of free-to-use content, powerful tools, and creator inspiration. With a billion downloads and more than 150 million monthly active creators, Picsart is the world's largest creative platform. Picsart has collaborated with major artists and brands like BLACKPINK, Taylor Swift, the Jonas Brothers, Lizzo, Ariana Grande, Jennifer Lopez, One Direction, Sanrio: Hello Kitty, Warner Bros. Entertainment, iHeartMedia, Condé Nast, and more. Download the app or start editing on web today to enhance your photos and videos with thousands of quick and easy editing tools, trendy filters, fun stickers, and brilliant backgrounds. Unleash your creativity and upgrade to Gold for premium perks!