If you have a small business, then you have a brand image you've taken time and care to create and that your customers recognize. Successful branding goes far and covers all aspects of a company's visual presence. Obviously, if your product is something like a bottle of wine or other material good that requires a label, you'll already have some experience in this area. But, what about if you're simply mailing products or documents to clients? You should make sure that your shipping materials align with the overall aesthetic brand idea. So, if you don't already have a plan for labels in your brand kit, now's a good time to factor this in. In this article, we'll look at all of the different kinds of label sizes under the sun and how to use Picsart to make ones that look great and fit into your branding scheme.
Why is it Important to Use the Correct Size for Your Labels?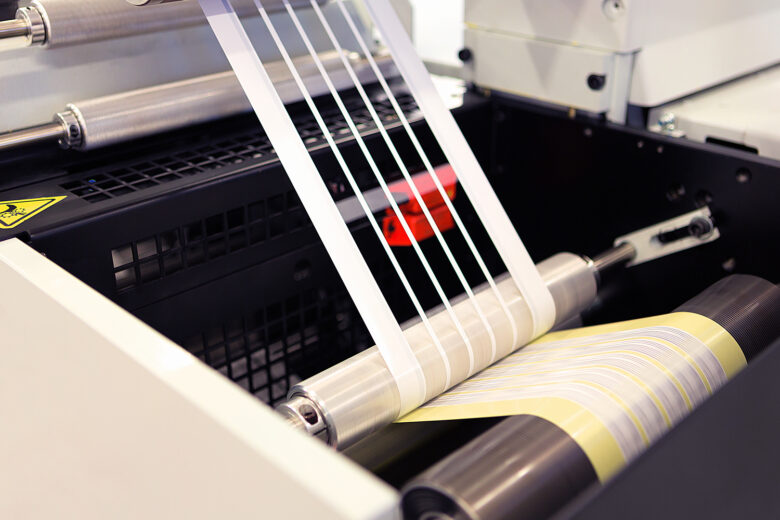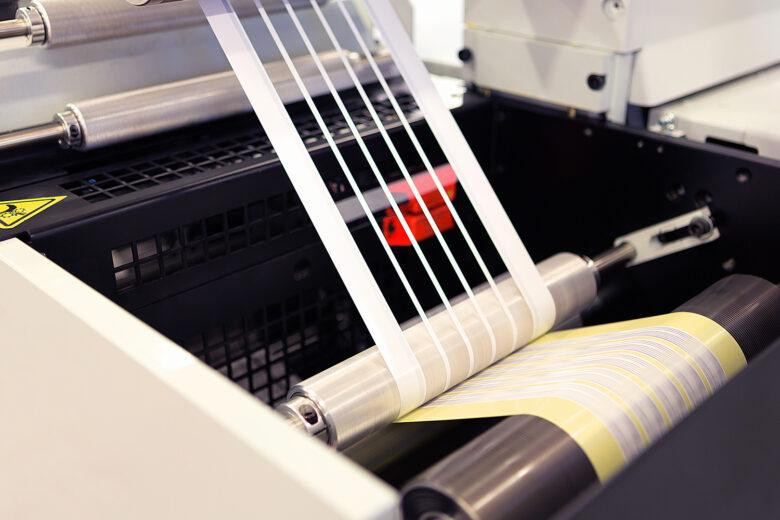 A label represents your product. Even if you have the most visually-stunning graphic in the world, if it doesn't look good printed, this can negatively impact the feel of your product.
Therefore, it's important that your label meet the right resolution and sizing parameters for the space. This way, you won't have to stretch or compress the image, which could cause distortion. You also won't have to crop the graphic, which could lead to cutting important information out.
Also pay attention to the shape of the label. If it has squared or rounded edges, or it's a custom shape, this will affect the bounds of your label design.
What is the Standard Label Size?
Your business is in no way standard, but most labels are, so let's help you fit your company's design into the right space for the perfect print job.
Complete pages of labels standard sizes
Sheet labels usually come in the following standard sizes:
8.5 × 11" (Letter)
8.5 × 14" (Legal)
11×17″ (Tabloid)
297 x 210mm (A4)
420 x 297mm (A3)
Individual label sizes
Avery label sizes: This brand makes stick-on labels ranging in size from small rectangular 1″ x 4″ labels to oval ones that measure 2″ x 3-1/3″ (and everything in between). If you're not sure where to start with these options, check out the handy label sizes chart on the manufacturer's website.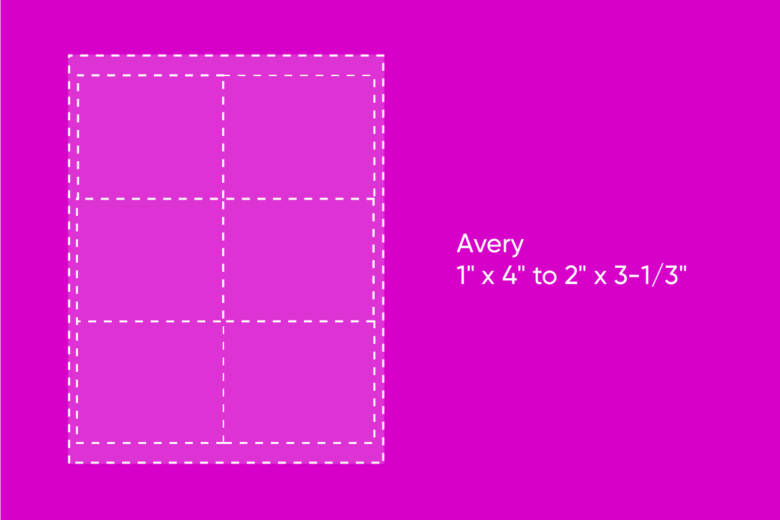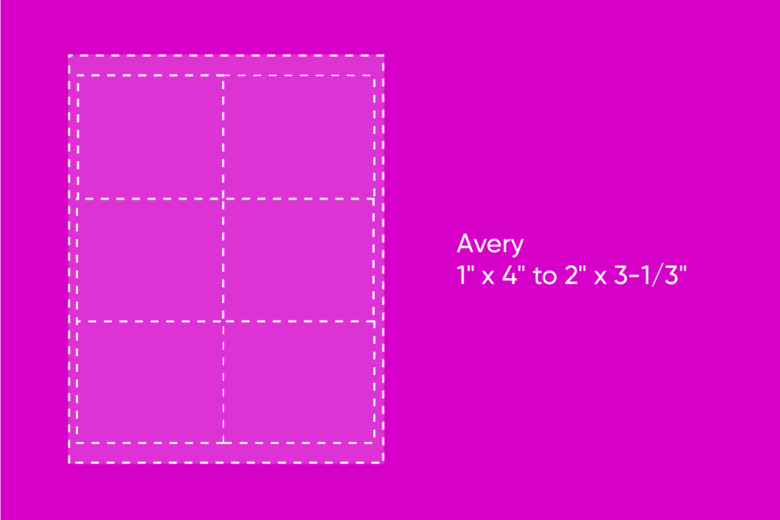 Wine label sizes: Of course you can get creative, but standard wine bottle labels measure 3.5" × 4". And, while we're talking about drinks, beer labels generally come in at 3.5" × 4".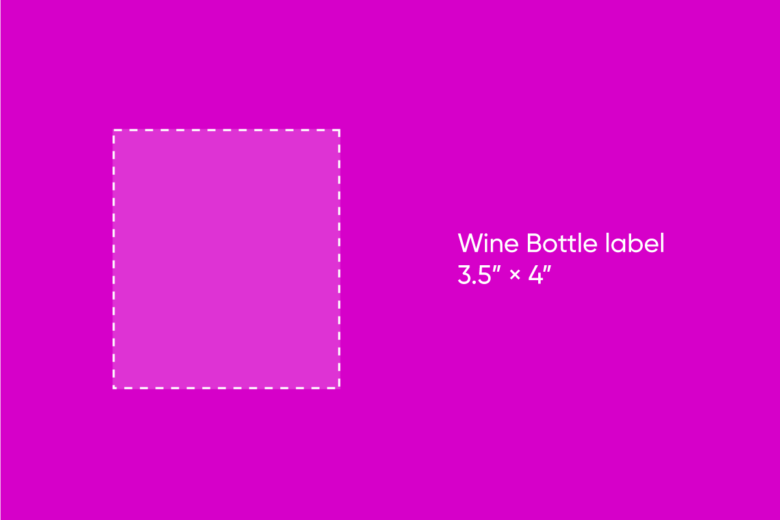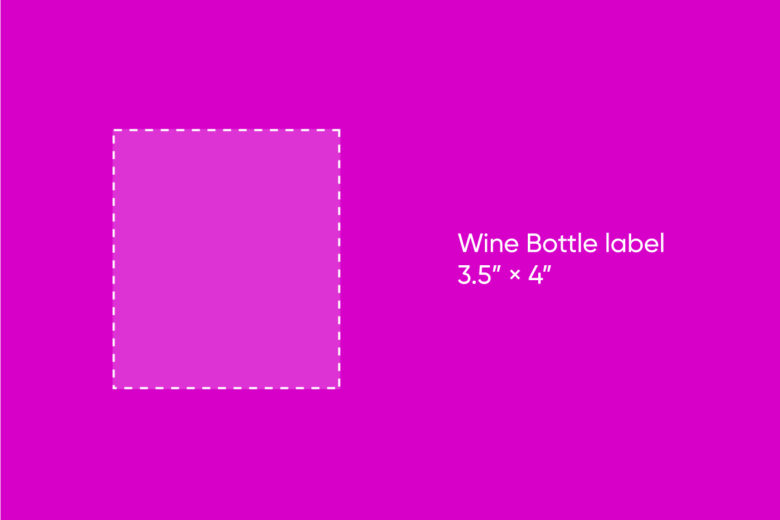 Mailing label sizes: While mailings can have all different kinds of label sizes, two of the most common are for the address and return address fields, which usually measure 1″ x 2.625″ and 1.75″ x 0.5″ respectively. That said, shipping label sizes will vary, especially on larger envelopes and boxes, so check out the handy guide in the next section.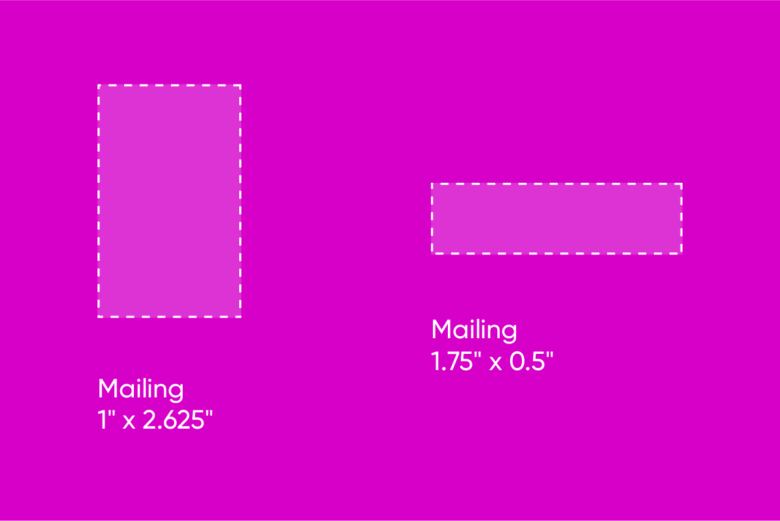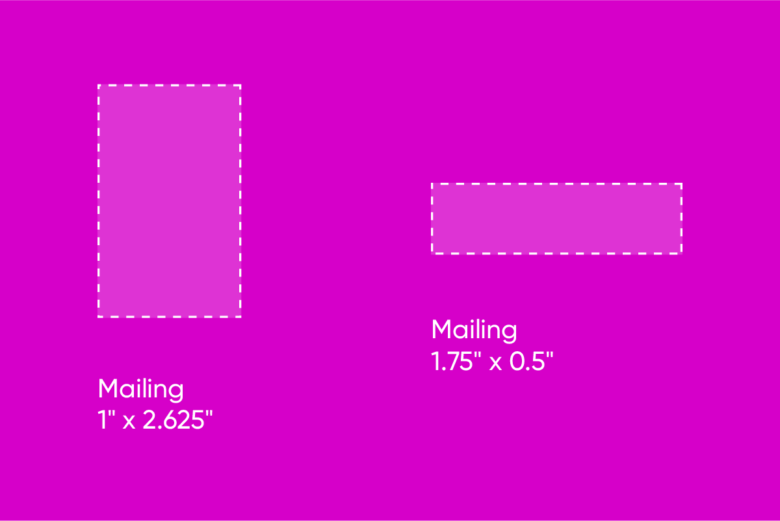 What is the Size for Shipping Labels?
Prepare for a perfect shipping experience by getting familiar with the sizing of the labels used by each major courier.
FedEx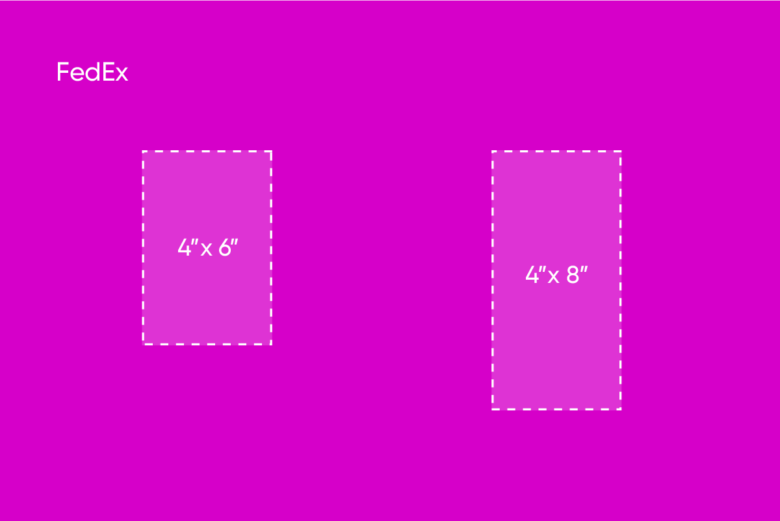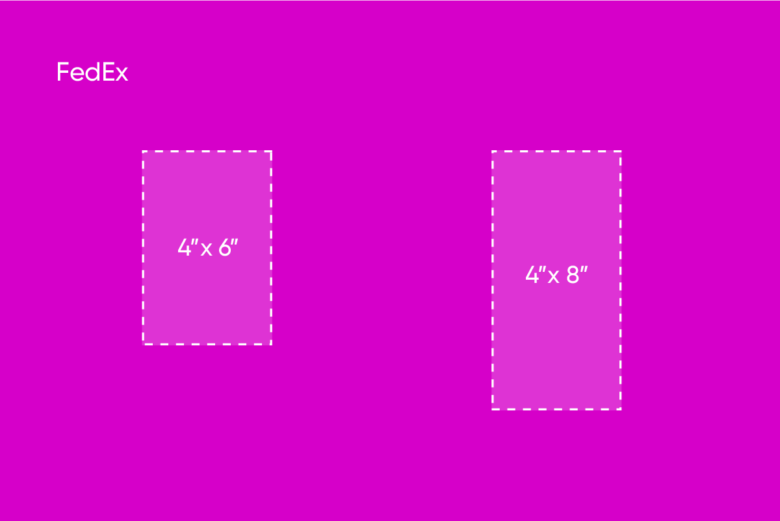 USPS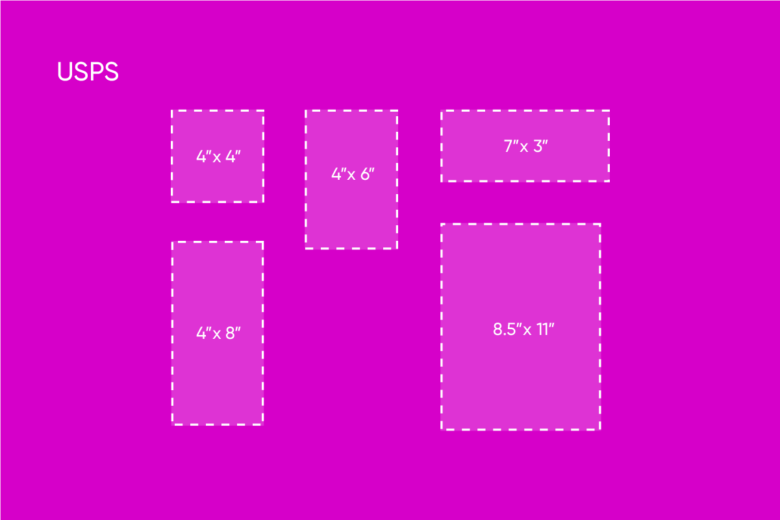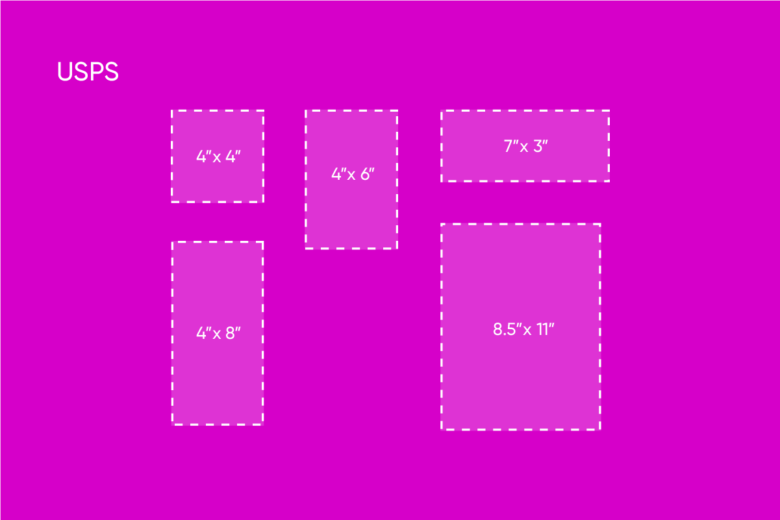 4" x 4"
4" x 6" / 6" x 4"
7" x 3"
8.5" x 11"
4" x 8"
DHL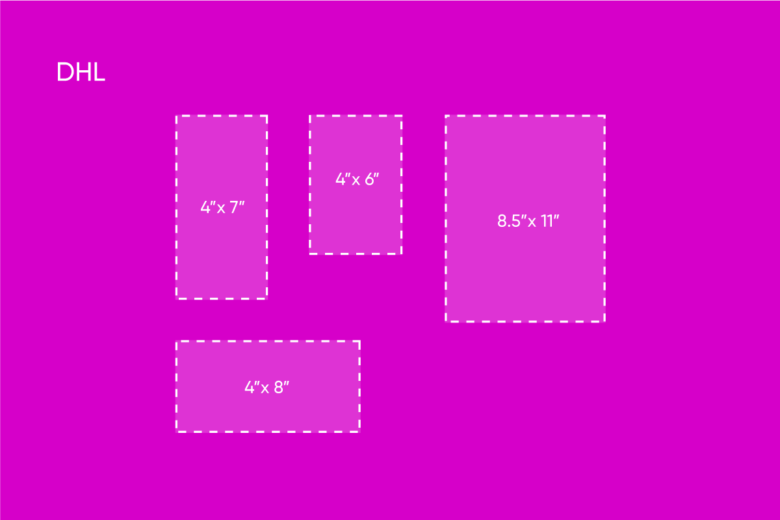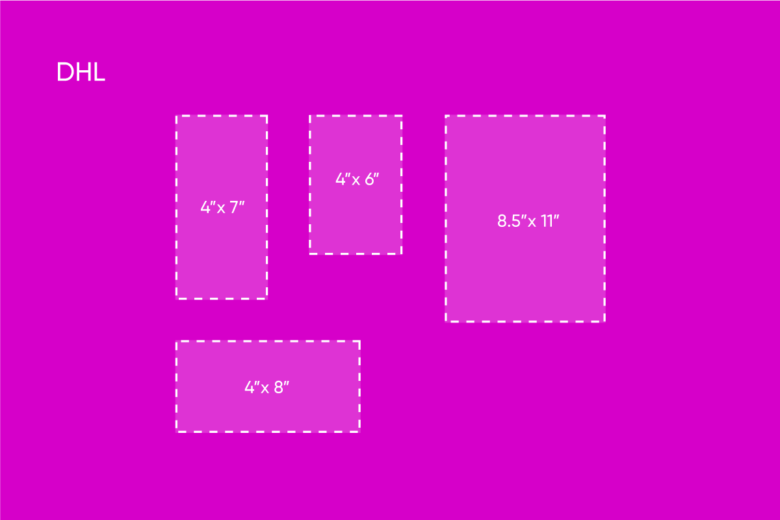 4" x 7"
8.5" x 11"
4" x 6"
4" x 8"
Amazon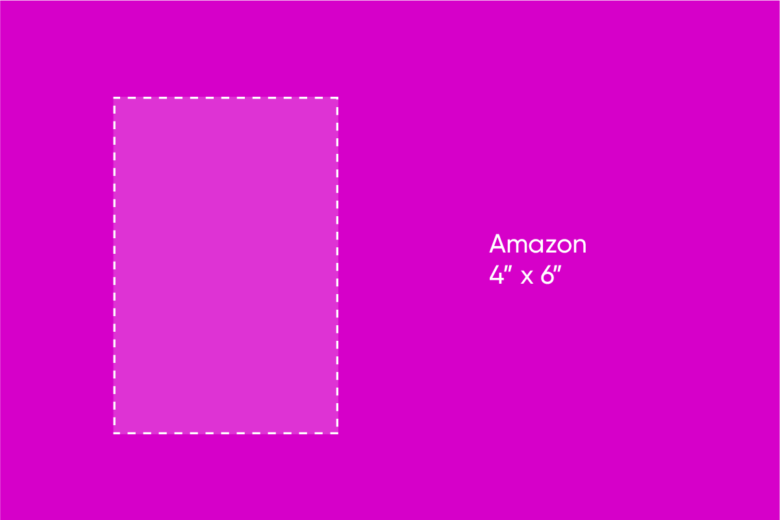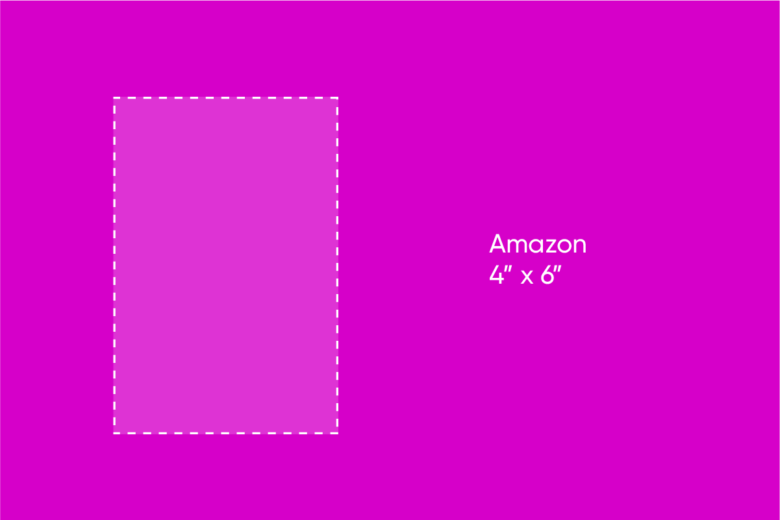 UPS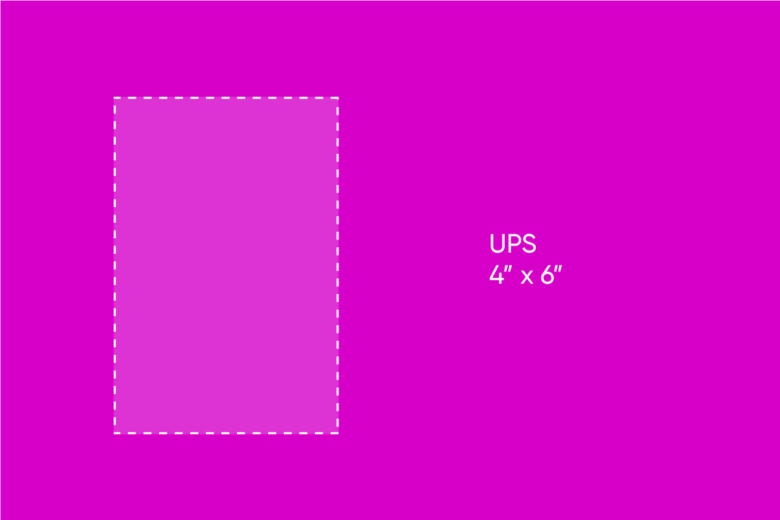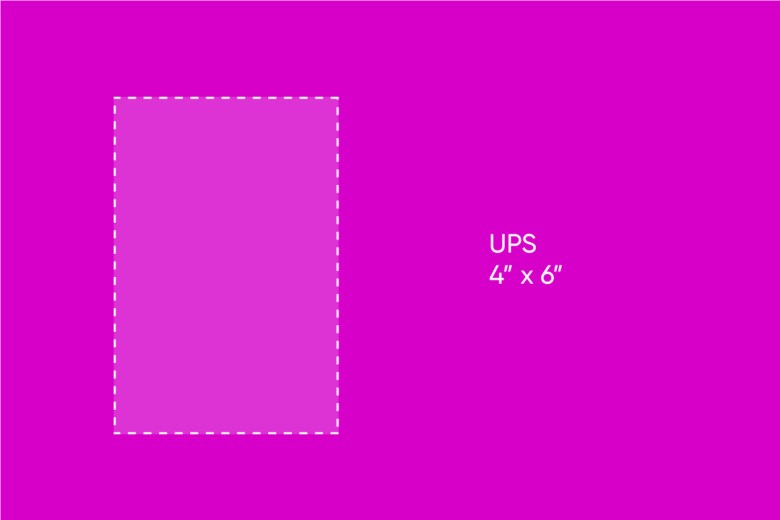 How to Find the Right Size for Your Product
According to the experts over at label manufacturer Avery, you should follow these steps to find the right size for your product:
Take a piece of graph paper and wrap it around the object on which you are going to affix the label.
Using a pencil, mark the graph paper with some guiding lines where you think the label should go.
Cut out the area that you drew out with the pencil.
Hold the cut-out up against your product and make sure it looks right.
Make any adjustments to the sizing of the paper as needed.
Use a ruler to measure the piece of paper.
Try to find a ready-made label size that matches your dimensions well or have custom labels printed to the exact size you'd like.
How to Design Personalized Labels with Picsart
On the web:
1. Open the Picsart web editor and click on New Project to start.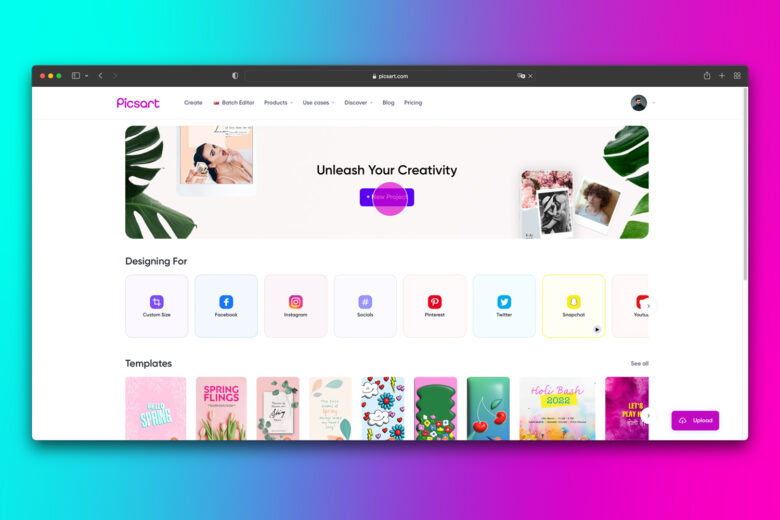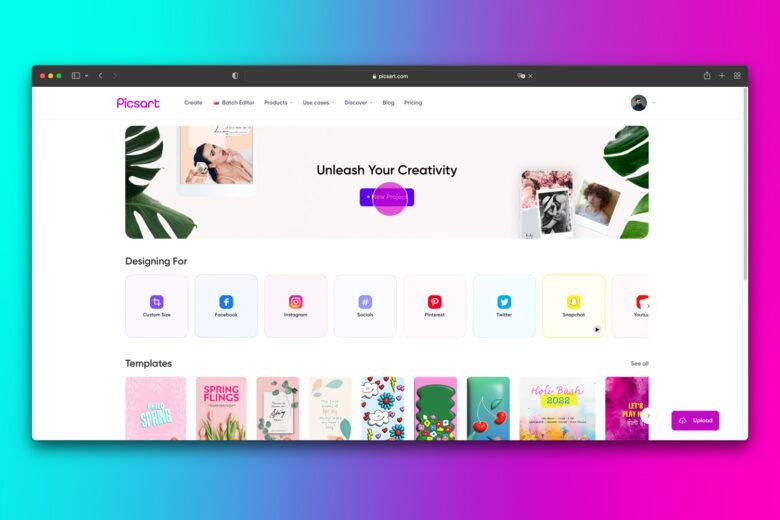 2. In the Layout section, choose Custom Size and plug in the correct height and width requirements for your label.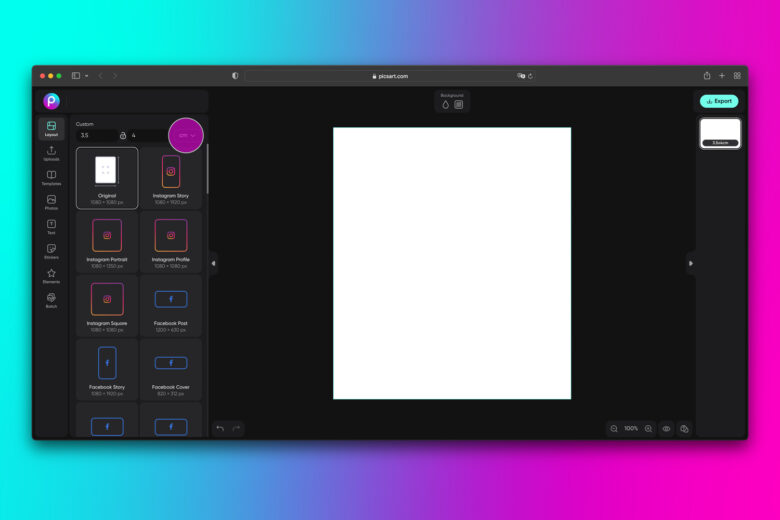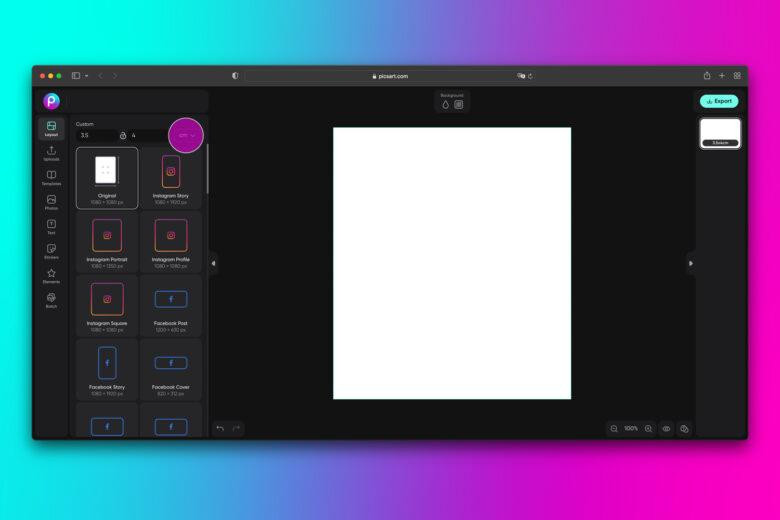 3. Here you can Upload your company's logo to the design, or use Text and Elements to add custom lettering and figures. And, while this may sound very meta, you can add a Sticker to your sticker using the corresponding tool.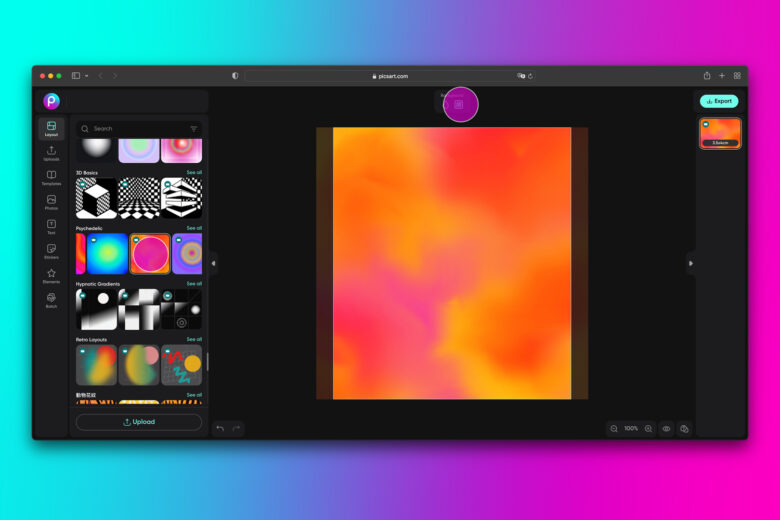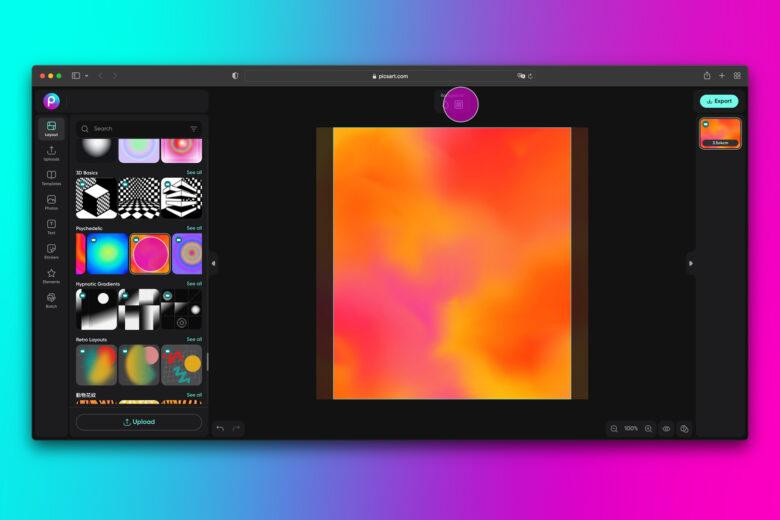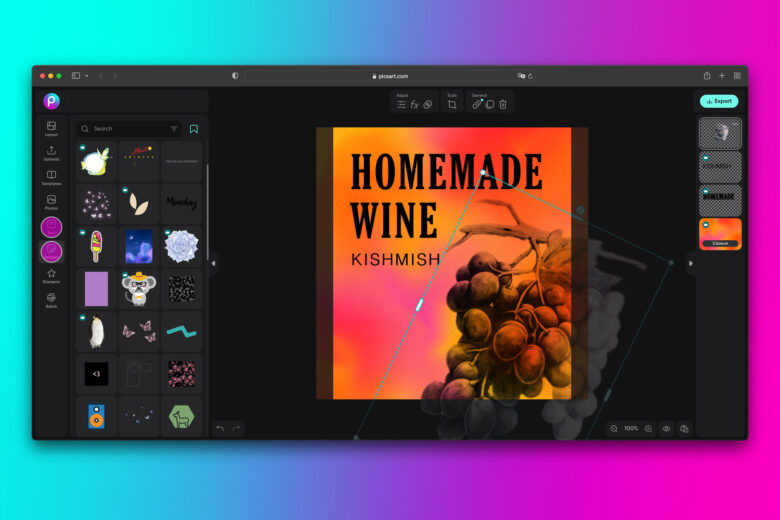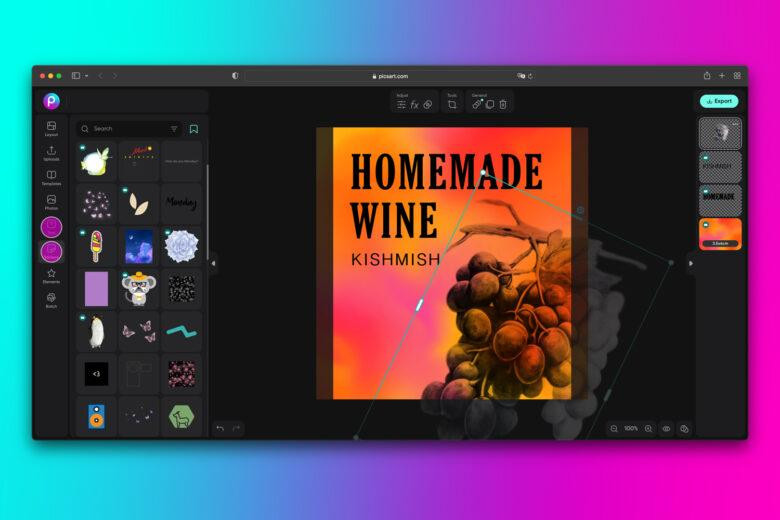 4. When you've finished your design, click Export in the upper right-hand corner of the screen to download your label. Then, you can set this image to fit the requirements of the sheet your printing on when you go to do so.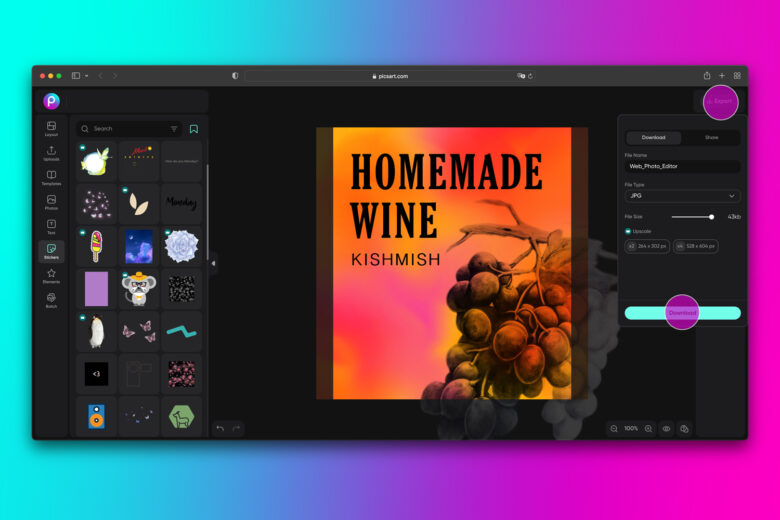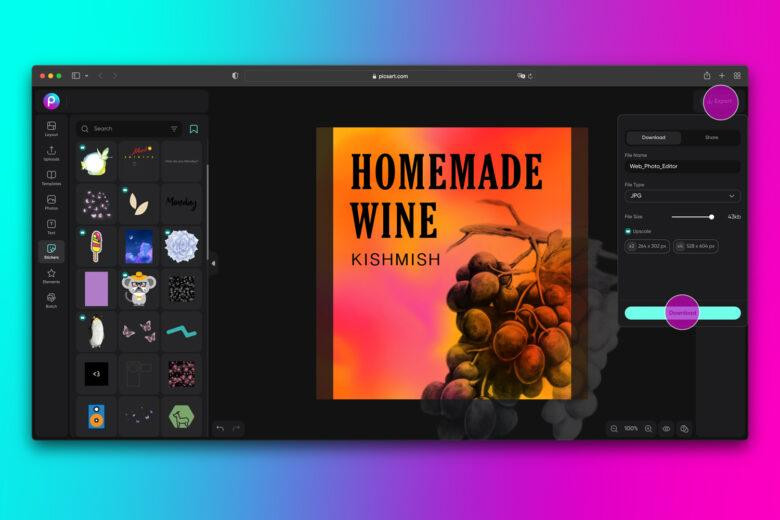 On mobile:
1. Open the Picsart mobile tool and tap on the purple plus sign at the bottom of the screen to start a new project.
2. Scroll down to Color Backgrounds.
3. Input your custom canvas dimensions and confirm with the Apply button.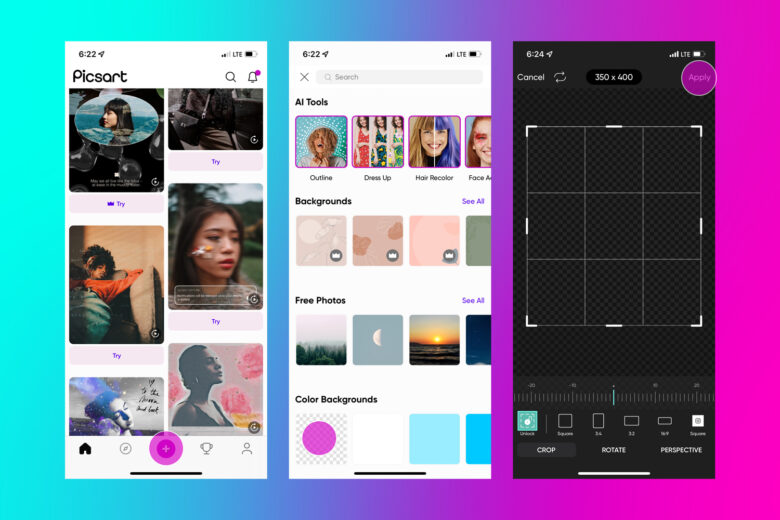 4. Here you can add your company logo, Text boxes, graphic elements, Stickers, and edit the appearance in any other way required.
5. When you're happy with the design of your label, tap on Next to save it or post to the creative community.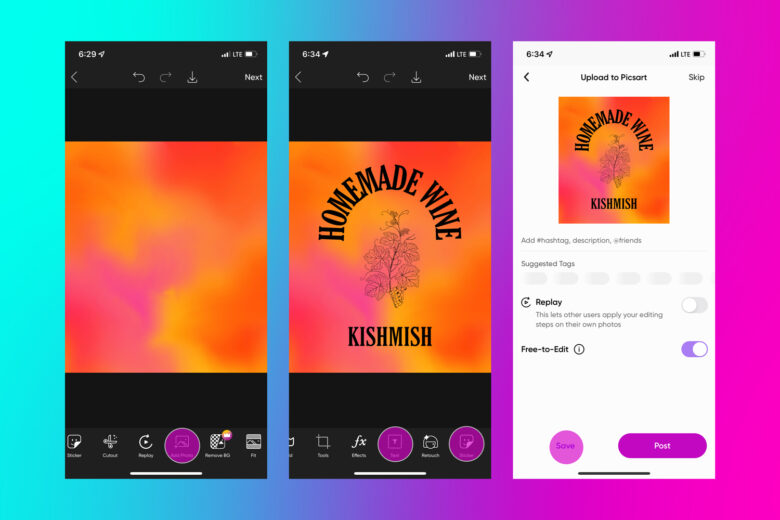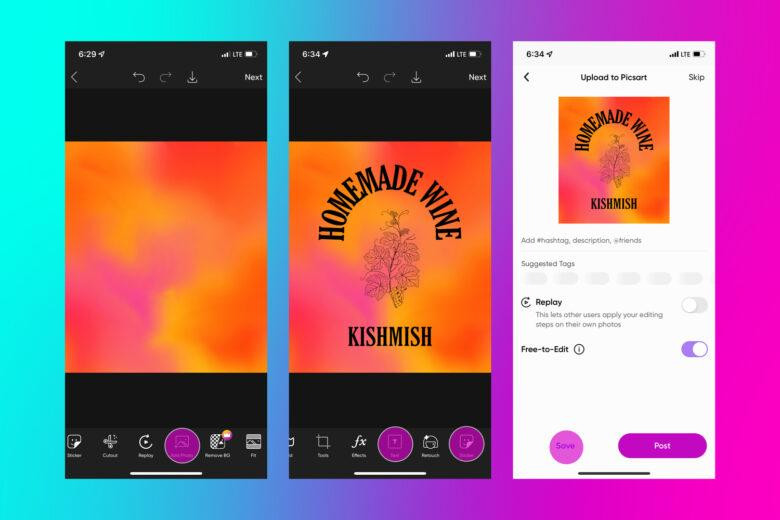 Picsart is a full ecosystem of free-to-use content, powerful tools, and creator inspiration. With a billion downloads and more than 150 million monthly active creators, Picsart is the world's largest creative platform. Picsart has collaborated with major artists and brands like BLACKPINK, Taylor Swift, the Jonas Brothers, Lizzo, Ariana Grande, Jennifer Lopez, One Direction, Sanrio: Hello Kitty, Warner Bros. Entertainment, iHeartMedia, Condé Nast, and more. Download the app or start editing on web today to enhance your photos and videos with thousands of quick and easy editing tools, trendy filters, fun stickers, and brilliant backgrounds. Unleash your creativity and upgrade to Gold for premium perks!