It may appear that every inch of Earth has been photographed countless times. Yet, the mysteries of the ocean still hold a unique opportunity for adventurous photographers. As oceanographer Paul Snelgrove said, "We know more about the surface of the Moon and about Mars than we do about the deep sea floor". Unlike space travel, bodies of water are accessible to just about everyone. No longer is expensive gear required to try out your sea legs. In fact, most camera manufacturers have inexpensive options for all experience levels.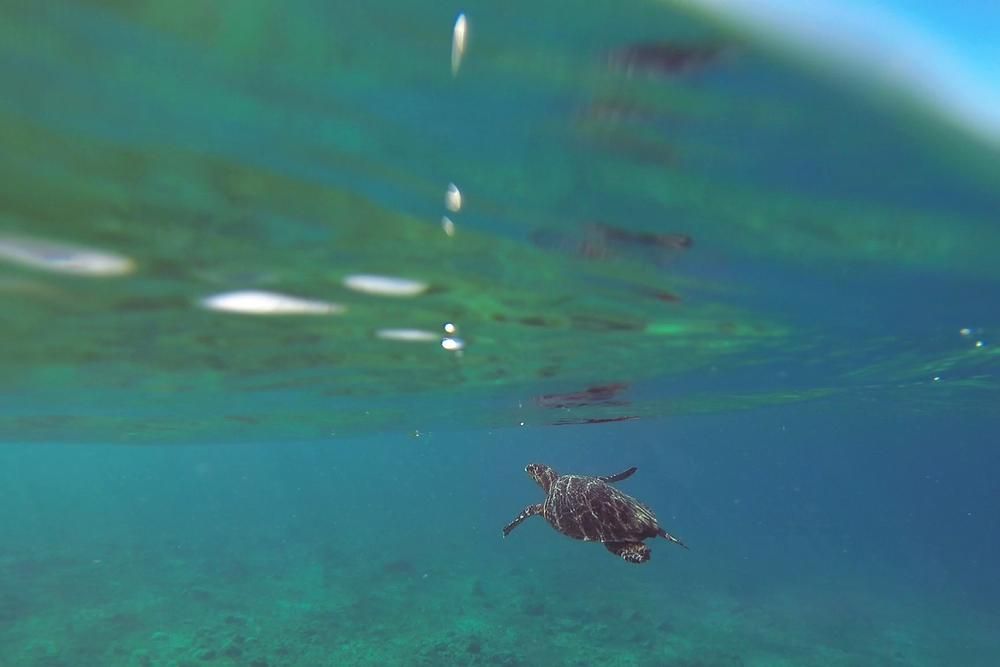 For those about to take the plunge, the most important equipment to consider is your snorkeling gear. There are a number a variables here, so take your time and research all of the options. You want to make sure the flippers and snorkel mask are not too loose. I prefer a "dry snorkel" which prevents water from inadvertently entering the breathing tube. For a custom fit, it's recommended that you visit a dive shop where a professional can assist. I'd also suggest a snorkeling shirt to protect your skin from potential scrapes.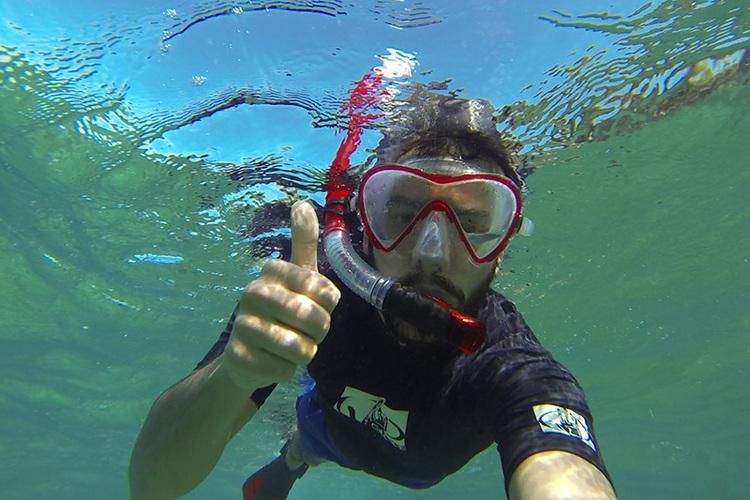 In a vast expanse of ocean, you may be wondering what to look for. The secret is to search for the darker patches of sea. This is typically where you'll find the rocks, coral and sea grass that support underwater life. At first you may not see anything. Just be still and wait and the fish will show themselves. The different colors and shapes can be fascinating so be sure you have fresh batteries and a memory card to continue shooting.
Just as bird watchers refer to books to identify specific species, so do underwater explorers. In fact, marine field guides are actually completely waterproof. These pages are invaluable for learning about a certain creatures locations and behavior. For example, Elkhorn coral thrives in shallow reefs where its colonies can reach six to ten feet high and spread across several acres of reef.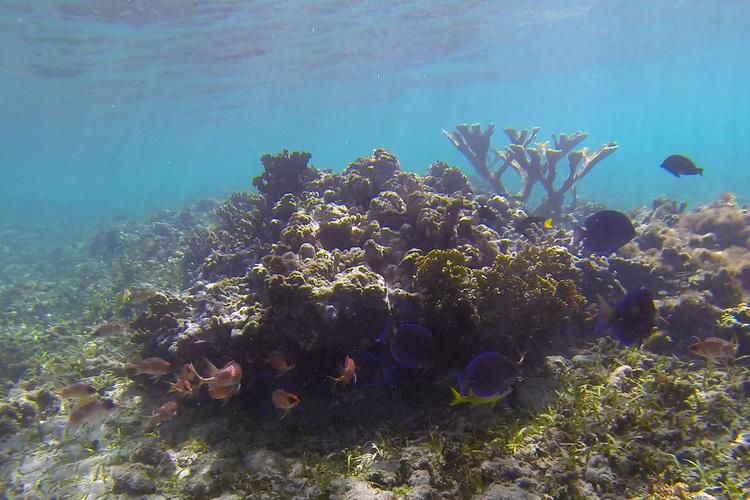 Instead of capturing still images, you can try your hand at underwater video as well. By letting the footage roll, you won't miss a moment of the action. Afterwards, it's possible to pull still images from the movie, giving you the best of both worlds. Small point and shoot cameras have poor ergonomics, making them difficult to hold steady. For the best video quality, consider adding a waterproof handle.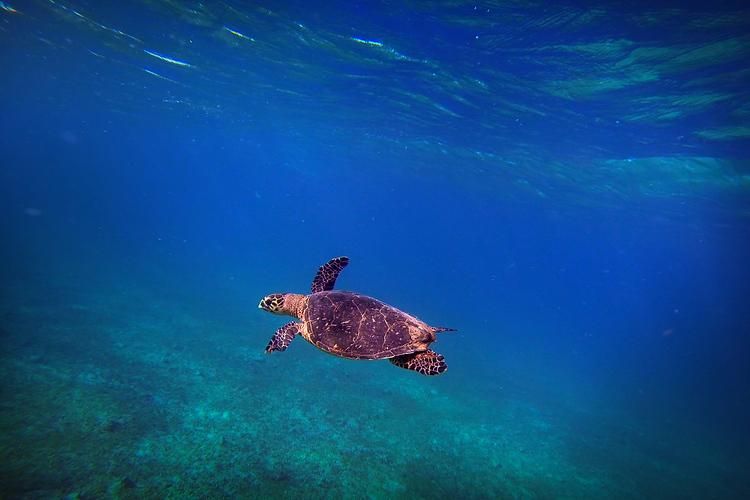 When you come to the surface, take a good look around for birds like Pelicans which may be floating on the top. If you move slowly, they won't view you as a threat, making it possible to capture close-up frames. Stay alert as these birds will sometimes dive for food just inches from where you're floating. This can be especially beautiful as the sun begins to set, silhouetting their large wingspans.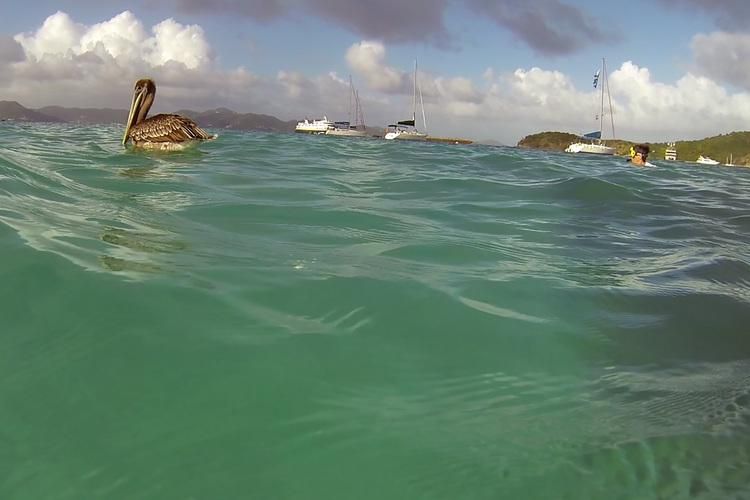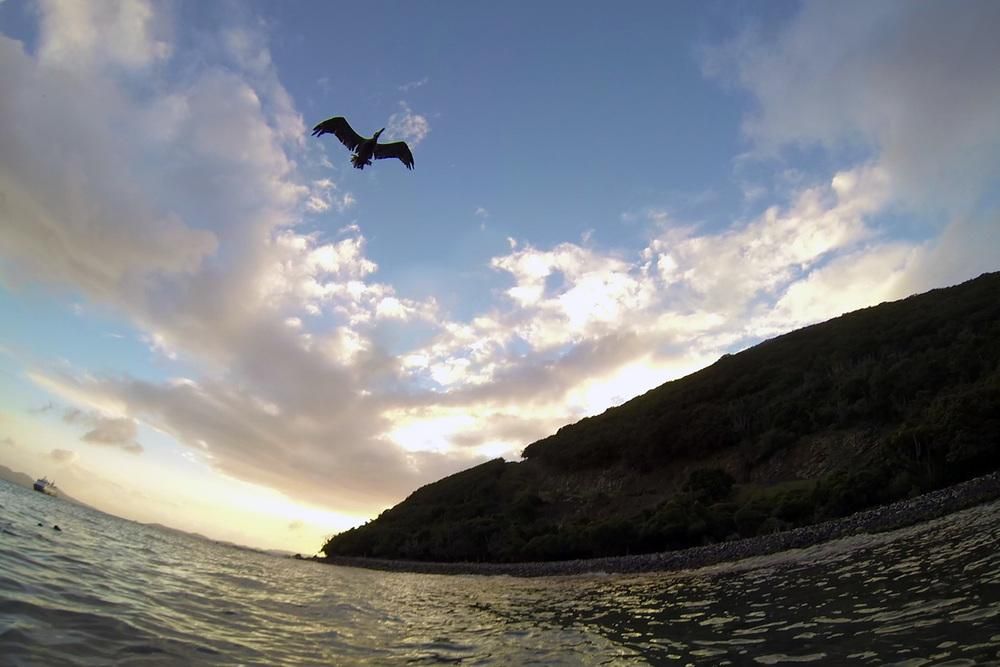 After just an hour or so of practice, you'll find yourself getting more comfortable with underwater photography. There is a great sense of peace beneath the sea. Photographing marine life while listening to your rhythmic breathing has a certain meditative quality not found on land. When you're ready to come out, just remember to do so backwards. Trying to walk normally in fins is a sure-fire way to faceplant in the sand.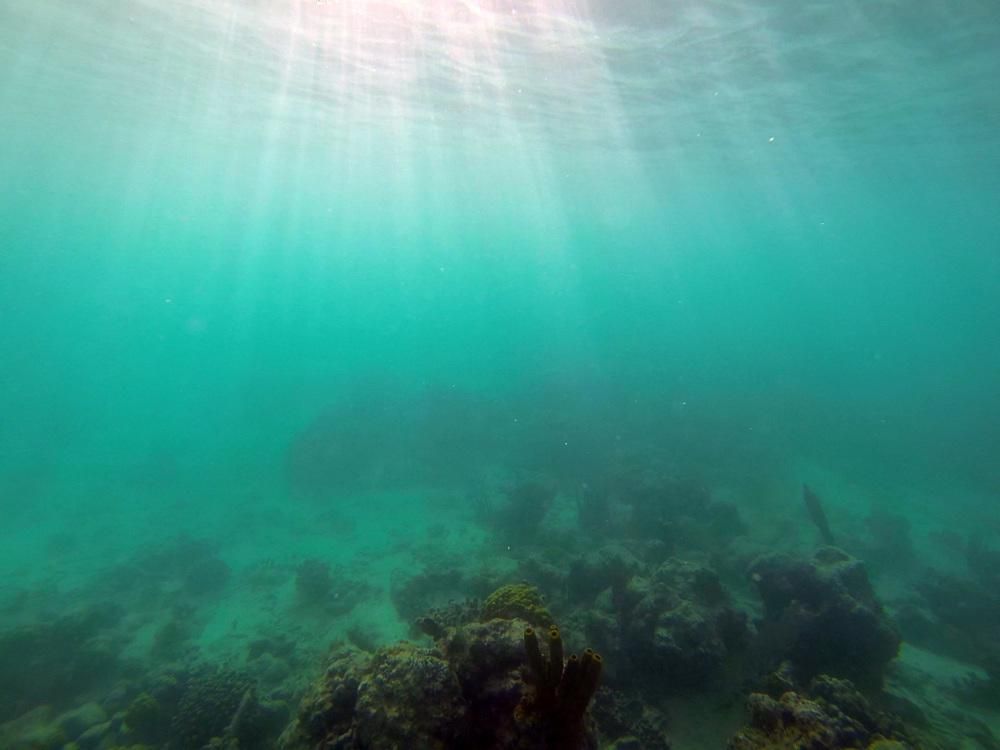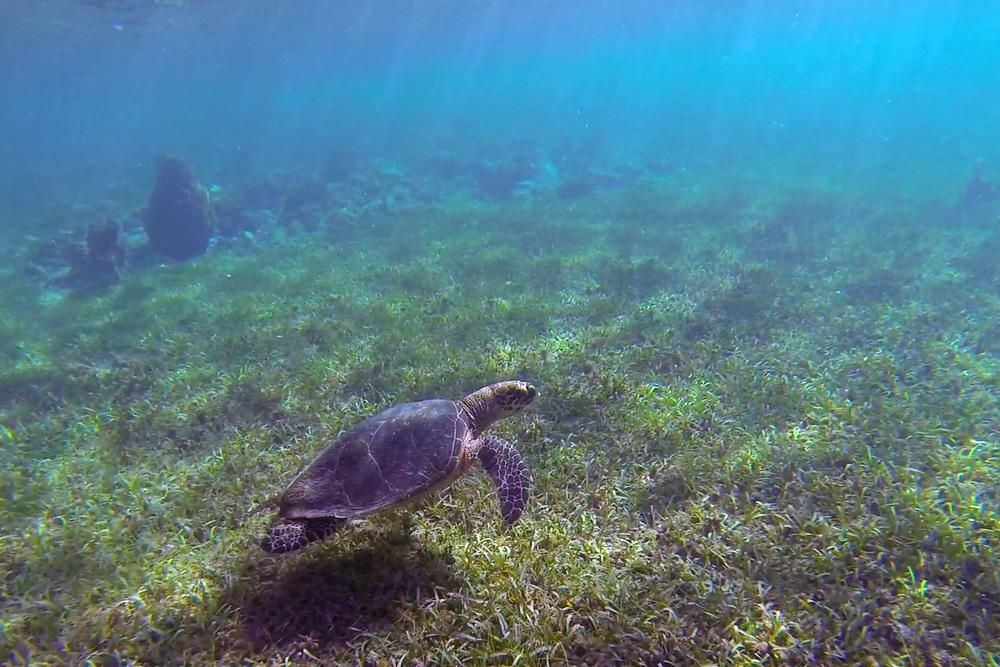 Photos and Text by Chris Corradino