Cancer Season: June 21 – July 23
Hi there Cancer cuties! 🦀
Did you know that of all the zodiac signs, you're the most likely to belt out Adele at karaoke ("Hello" if we're getting specific)? 🎤🎶 There's also a 99% chance you're still recovering from a "A Star Is Born." Why? Because on a scale from 1-10 of emotional, you're sitting at a hard 100. Don't worry, we absolutely love that you're such a softie at heart. Of course, that's not all there is to being a Cancer. By nature, you're fiercely loyal, amazing listeners, and the best dog mom/dads around! On behalf of the world, thanks for spamming our feeds with puppy pics!
The Tea On Your Upcoming Year 🔮
Love horoscope 💕: You're more prone to cancel a date than go on one — are we right or are we right? This year, it's important you resist your homebody instincts if you're interested in finding "the one." Just remember, hanging out on the couch watching Netflix is cool, but finding your Netflix-binge partner in crime will be so much better!
Travel horoscope 🛫: Go 👏 some 👏 where 👏new 👏 It's in your blood to want to visit the amazing spots you've already scouted out, but there's so much more to see! When your squad proposes a crazy adventure to uncharted territory this year just trust them. Oh yeah and make sure you're ready for alllll the photos because the trip is going to be 100% Instagram/Facebook/SnapChat/TikTok-worthy!
Friendship horoscope 👯‍♀️: According to the stars, your besties are going to be confronted with some serious drama in their personal lives this year. Be ready with that trademark Cancer advice that everyone always turns to you for — they'll need it! As far as we're concerned, your symbol should be a wise owl, not a crab, but hey, we don't make the rules 🤷‍♀️
Cancer Photo Editing Guide
We created a PicsArt Cancer guide to help you shine equally as bright on social media as you do in real life where, let's be honest, you're THRIVING✨
Our Water Distortion Effect was made for you! The obvious: BeCaUsE YoU'rE a WaTeR SiGn — duh! The not so obvious: It lets you get in touch with your imaginative/whimsical side, which is 🔑 to Cancer well-being.
The secret's out: We know you and your fellow Cancer peeps are capital suckers for nostalgia. We're not judging though — so are we! The PicsArt '90s FLTRS will give you your nostalgia fix AND make your photos look awesome with just one tap! The PLRD and WAVE FLTRS are also great options if you're going for that old-school aesthetic  🙌
Did you know your ruling planet is the moon? Next time you're feeling #meh/can't cope with the fact that it's Monday AGAIN, turn to our 'To The Moon' Sticker Pack. A few of those bad boys will have your remixes shining to the moon and back! The Stickers are guaranteed to result in above average "Likes" on social media, plus they're just plain fun to use TBH.
We know, we know, you guys usually like to keep your photos on the more casual side and leave the sparkle overload to Leos. But get this, your lucky color is silver! The Silver Glitter Brush, combined with our other Sparkle Brushes, is truly the perfect match for you. We're not telling you, the universe is 🤷‍♀️🤷‍♂️ (Note: Blue and white are also lucky colors for you!).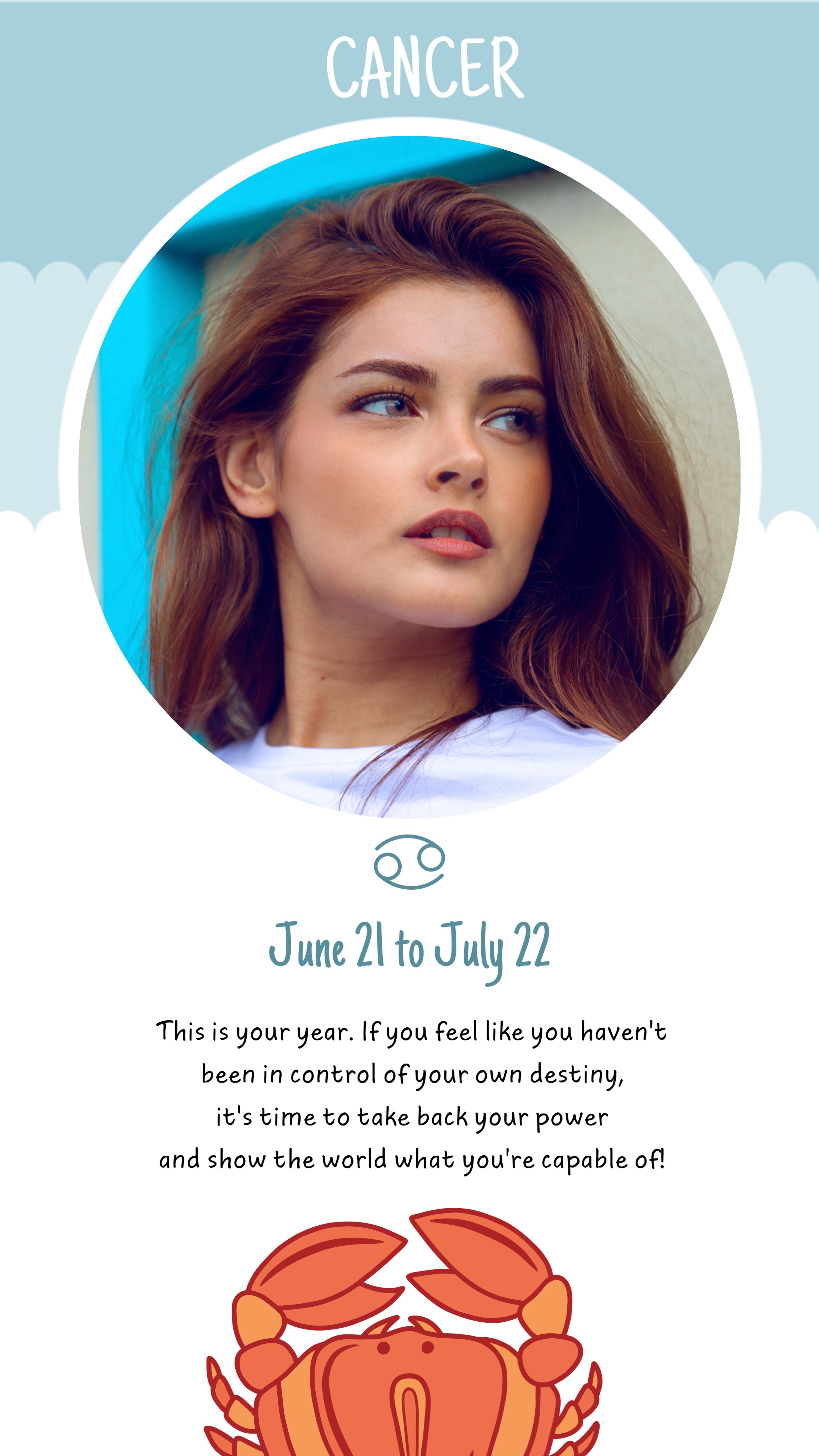 Proud to be a Cancer after reading the above? You should be! Tell your followers what's up with our Cancer Template. Just select a fire selfie, save, and post!
PicsArt photo and video editor, collage and sticker maker is the world's largest creative platform with more than 100 million monthly active users and influencers. PicsArt has collaborated with several brands and artists, including Disney, MTV, Dior, DJ Snake, Gwen Stefani, Maroon 5, 30 Seconds to Mars and more. Step-up your photo editing with thousands of tools, edits, backgrounds, stickers and filters. Awesome starts here! Download the app today, and upgrade to PicsArt Gold to unleash your creativity!