Virgo Season: August 23 – September 22
Hi Virgo cuties! 
Of the 12 zodiac signs, you guys are definitely the most likely to be hired on as Marie Kondo's assistants. TBH, we could go on about your organizational superpowers for the same length of time as you would hang out in the storage section at Ikea — a long time — but we'll spare you. All jokes aside, we're seriously impressed (and kind of obsessed with your skills!). By nature, you're analytical, observant, and know how to get 👏 things 👏 done 👏. Haters will tell you to chill out, but remember that Beyoncé, a fellow Virgo goddess, didn't reach  queen status by going with the flow!
The Tea On Your Upcoming Year 🔮
Love horoscope 💕: SPOILER: There's a 99.99% chance you're going to develop unexpected feelings for someone this year and  crush hard. Do yourself a favor and skip the Virgo denial stage if you can! Just because this person isn't your usual type doesn't mean something is wrong or the universe is off balance. We don't want to get ahead of ourselves, but we'll just leave it at this: "They COULD be your soulmate." 🙊
Travel horoscope 🛫: Creating itineraries that inspire FOMO runs in your blood. Being spontaneous? Not so much. Don't be afraid to ditch the plan and seize the moment on your squad vacays/adventures this year. Schedules can always be shifted, but you can't put a timetable on making memories with your day ones!     
Friendship horoscope 👯‍♀️: Beware of hitting your non-Virgo friends with too-practical of advice this year, especially during Mercury retrograde. In other words, resist the urge to draw a Venn diagram, or any other graph for that matter, and give advice from the heart. 
*Feel free to break out the Excel spreadsheets if it's a Virgo who's asking for your read on a situation. They'll respect the move 💯
Virgo Photo Editing Guide 
We created a PicsArt Virgo guide to help you shine equally as bright on social media as you do in real life where, let's be honest, you're THRIVING✨
We don't trust just anyone with the Selection Tool (Air and Fire astrology signs in particular, need A LOT of supervision). It reaches its max potential in the hands of someone who's a pro at appreciating attention to detail, AKA you! Put a little time into it and you'll see big results — that is if we're counting Instagram hearts as the currency 🤪 Watch our YouTube tutorial on 6 creative ways to use the Selection Tool here.
Looking to get a little extra love on your posts with minimal effort? The DTN3 and Glitch FLTRS won't let you down! Both of them feature your lucky color, green, and will transform your pics with just one tap. Even your most low-key followers will be stopping to comment "YAS 🙌."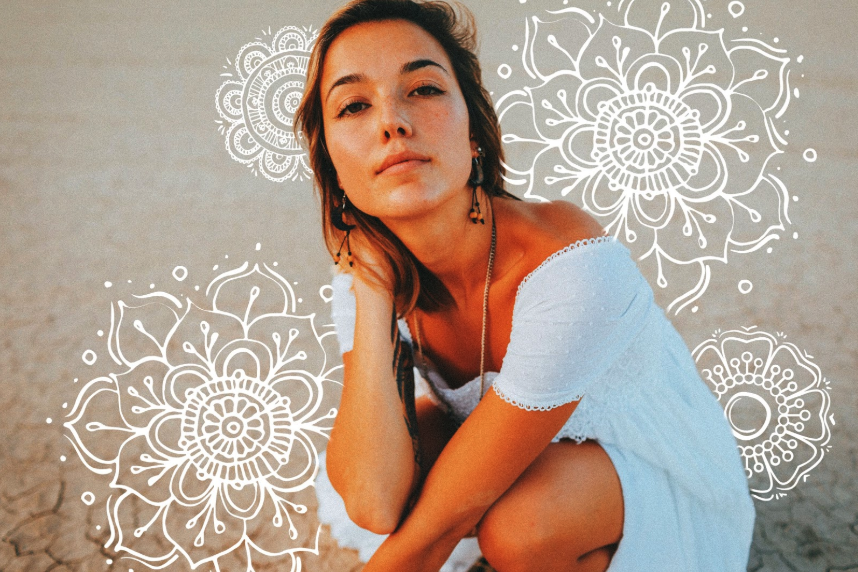 Let's be honest: The average time it takes you to draw a doodle is ALL DAY. Not because it doesn't look fabulous in the first minute (obviously it does), but because you're low-key obsessed with making sure each and every line, dot, and squiggle is jussssst right. Next time you want to add an artsy, hand-drawn element to your photo without blocking off a chunk of your calendar, head straight to our Doodle Masks Sticker Pack. These Stickers have your name on them!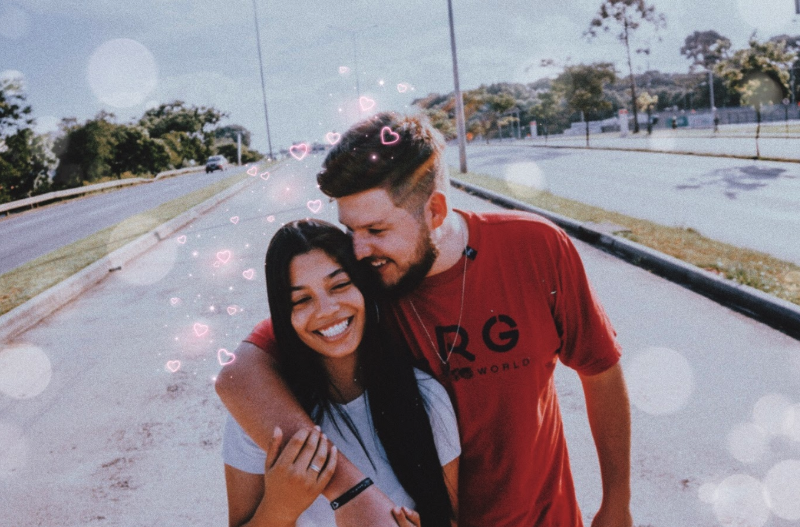 Our Bokeh and Hearts Brushes are so Virgo we can't even! Together they make for a 100% 😍😍😍😍-worthy appreciation post. The general public assumes Virgos are too logical for love, but we know once your heart has been won, your all-in mentality takes over and you're the first to brag about your boo on social media!
Template – Virgo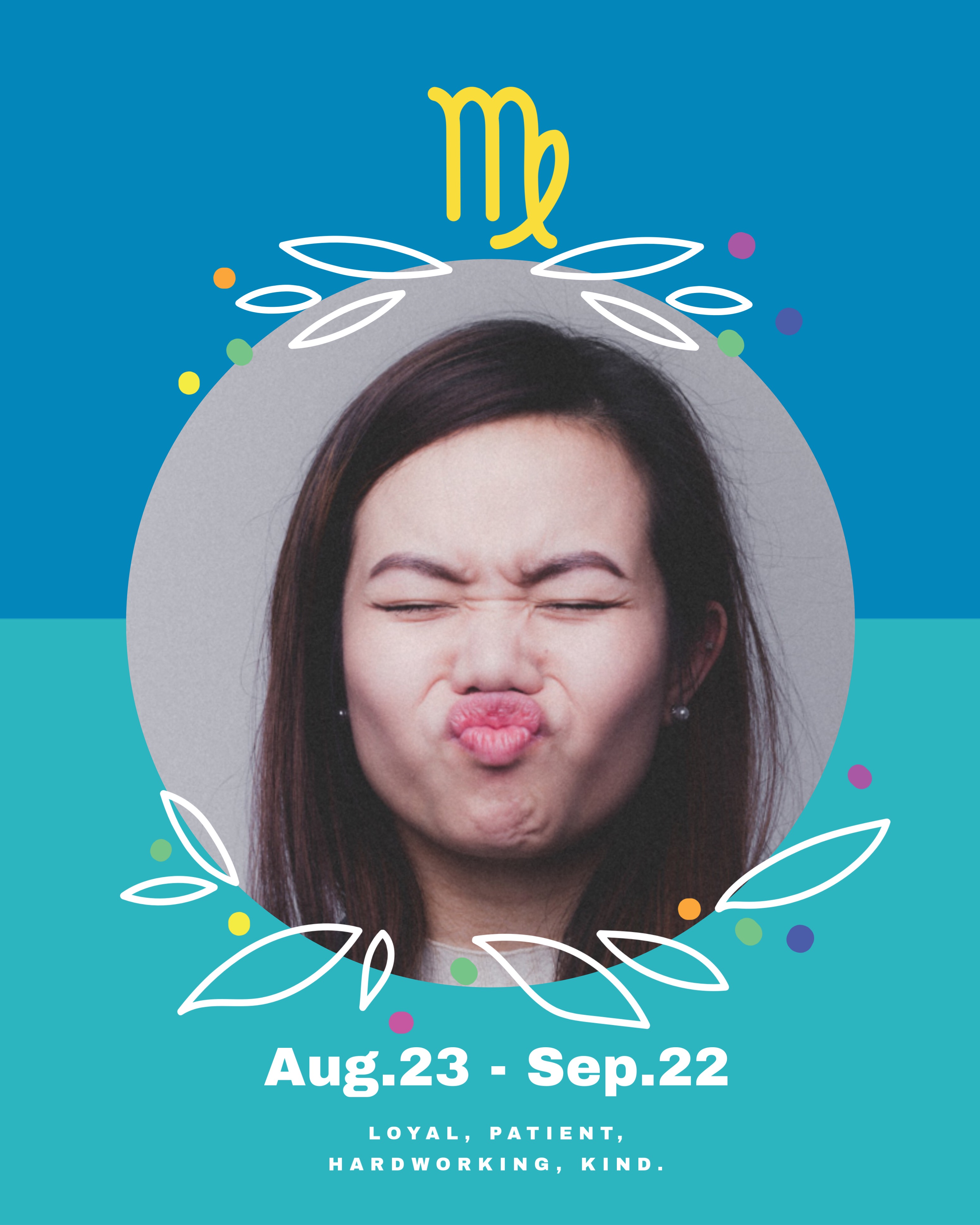 Proud to be a Virgo after reading the above? You should be! Tell the world what's up with our Virgo Template. Just select a fire selfie, save and post! Oh yeah, and did we mention it can be resized to Instagram Story dimensions in one tap? 😉
PicsArt photo and video editor, collage and sticker maker is the world's largest creative platform with more than 100 million monthly active users and influencers. PicsArt has collaborated with several brands and artists, including Disney, MTV, Dior, DJ Snake, Gwen Stefani, Maroon 5, 30 Seconds to Mars and more. Step-up your photo editing with thousands of tools, edits, backgrounds, stickers and filters. Awesome starts here! Download the app today, and upgrade to PicsArt Gold to unleash your creativity!