Memes have become a new way of communication in the digital age. Why reply to a text with boring old words when you can respond with a hilarious meme to make your reader actually LOL? Whether you have an iPhone or Android, memes and GIFs are a modern way to express your feelings digitally. Between artsy photo editing, timely pop culture references, and comic relief, memes are truly a fun and unique way to get your message across. 
We've all seen memes that are instantly recognizable: those classic, iconic memes that you can spot from a mile away. When you hear someone reference the Drake meme, you can picture it exactly. These popular memes have become so integrated into our social culture, you can't escape them (and you really don't want to. Seriously, who doesn't love a good meme?!) 
Want to learn how to make your own meme in a few easy steps? Keep reading and you'll be an expert meme-maker in no time!
Welcome to Memes 101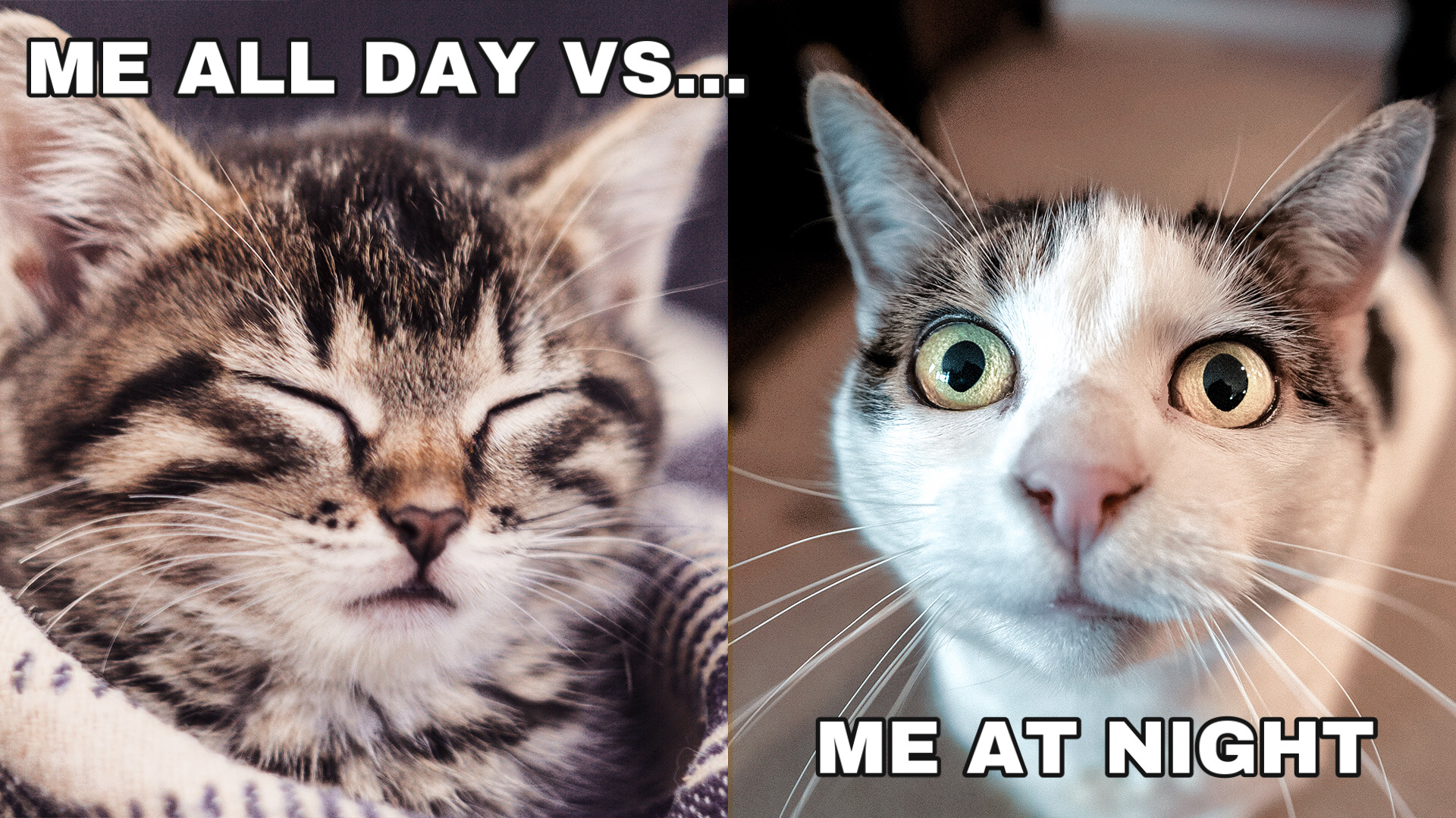 In today's lesson, you'll learn all there is to know about how to make a meme. From choosing a meme text font to finding the right meme template, creating your own meme can be fun and simple. True meme addicts are impatiently waiting behind their screens for the newest, funniest meme to go viral. Who knows, maybe one day you'll create the next viral meme that will go down in the internet meme history! 
In this article, you'll discover how to create meme pictures and videos, from beginning to end and everything in between. You'll get tips on how to customize your memes and make it your own, yet still keep that classic meme vibe we all know and love. Before we get started, let's quickly go over the topics:
Steps on how to make picture and video memes

Customization tools that will set your meme apart

A deeper dive on

meme text fonts

Editable meme templates you can use as your own

Tips on making the most hilarious memes 
Let's start at the beginning. Exactly, how do you make a meme? Check out these easy step-by-step instructions on how to make a meme:
1. Choose your meme image(s)
Start with a blank canvas or upload/select your image(s).

– Open the Picsart app and tap on the plus sign at the bottom toolbar.
– Select your own image(s) or any image(s) available in the Picsart library. If you need to better resolution for your image, try the Upscale Tool. 
– To select a blank canvas, scroll down and click Create New under Drawings or select any of the Color Backgrounds of your preference. You can then add your image(s) to your blank canvas.
2. Add text to your meme
A meme isn't complete without a clever caption to accompany your image.

-To add overlay text to your meme, simply click on the Text button and type a witty caption that will capture your audience.
-Arrange your text anywhere on your image and customize it accordingly. You can edit the text size, color, texture, font, and many more options to tweak your caption to perfection.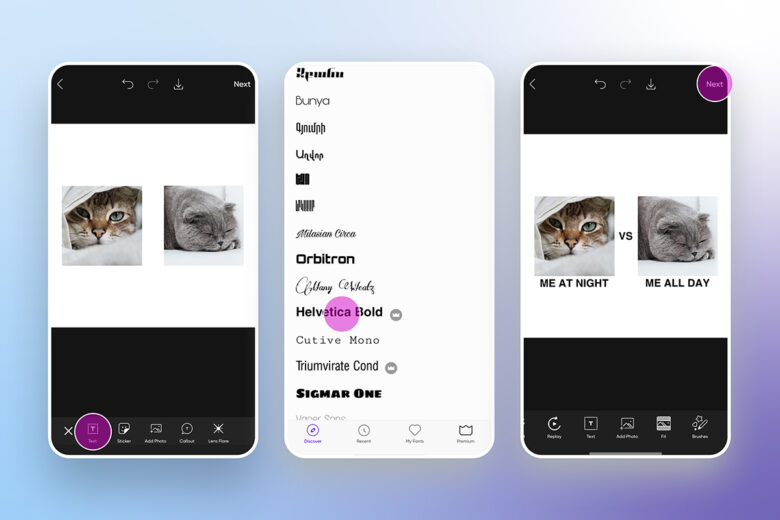 3. Customize your meme
Make your meme extra fab with the Picsart customization tools. Add borders, meme stickers, and other special effects to make your meme really stand out. For an iconic meme look, search "funny memes" under Stickers. You'll find some of your favorite meme characters, like grumpy cat and Kermit the frog.
4. Posting to social media
Click Fit then Ratio and select the appropriate image size to post on Instagram, Facebook, Pinterest, Twitter, or YouTube. Click Next and post!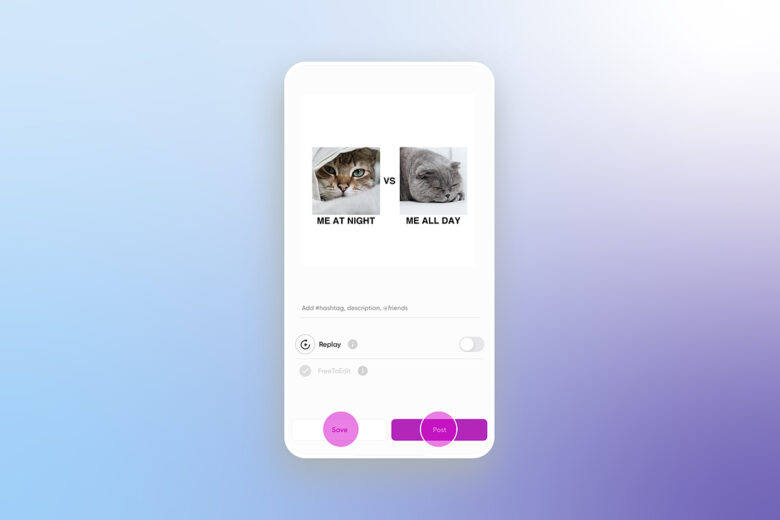 Meme Fonts
The quintessential meme font since the dawn of memes is the Impact typeface. If you're going for a similar meme look in Picsart, the bold thick letters of Archivo Black or Helvetica Condensed will definitely help you achieve that. 
Picsart has an array of font styles that you can choose from to customize your meme. Some other popular fonts we suggest are Average Sans (for that Comic Sans look), Milasian Circa (for a fancy cursive vibe), and Cutive Mono (for a classic typewriter-style).
Slap any of these fonts on your text and you've got yourself an official meme!

Video Memes
Making a meme video can be just as simple and super fun. Check out this step-by-step guide on how to jazz up your video clips with some cool effects, music, and stickers:
1. Choose your meme video clip
– Open the Picsart app and select the plus sign at the bottom of your screen.
– Select your video clip.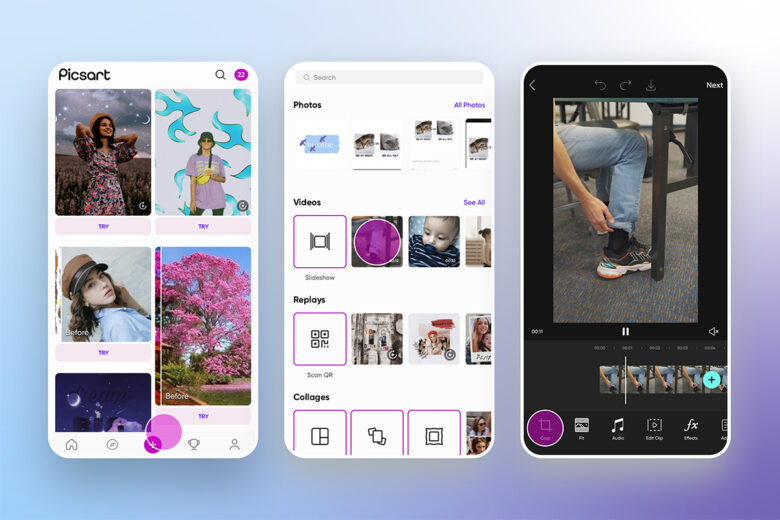 2. Customize your clip
You can make the following customizations to your meme video:

-Trim the video down to make video length shorter or cut out unwanted moments.
– Resize, crop, or adjust ratio, especially if you plan to share on social media.
-Add some cool effects like Mirror or Glitch. The effect options are almost limitless and you can't go wrong with any of them.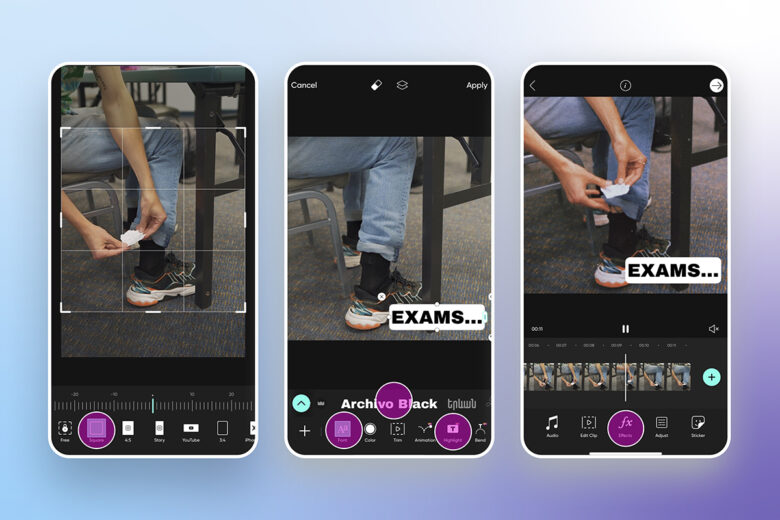 -Add music! Music can add that special something to your meme and really make it memorable. Picsart has a wide selection of music as well as AI-generated music you can choose from.
-Lastly, add some text and stickers to give your video that polished meme vibe. Under Stickers, type "funny memes" in the search box for some classic and hilarious meme stickers you can stick anywhere on your video clip. These add-ons make it perfect to share on TikTok or Instagram.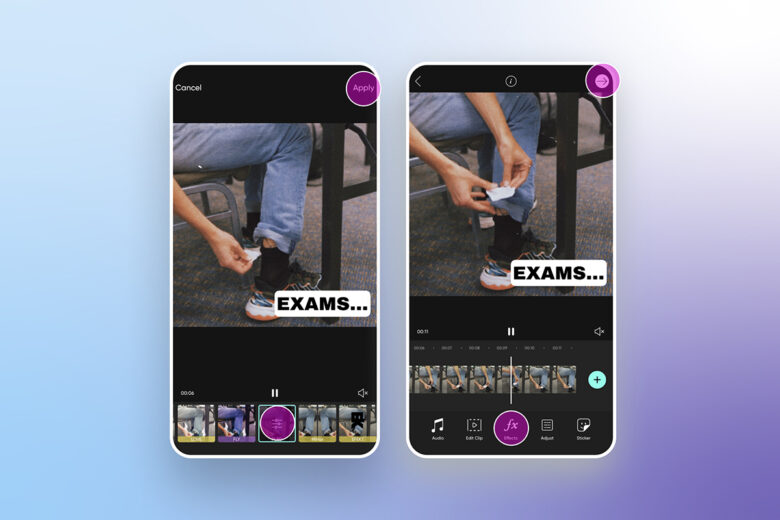 3. Process video and voila!

Once you're done putting the final touches, click the arrow button on the top right and let the app work its magic. Once Picsart is done processing your meme video, you can save or share it on social media right away!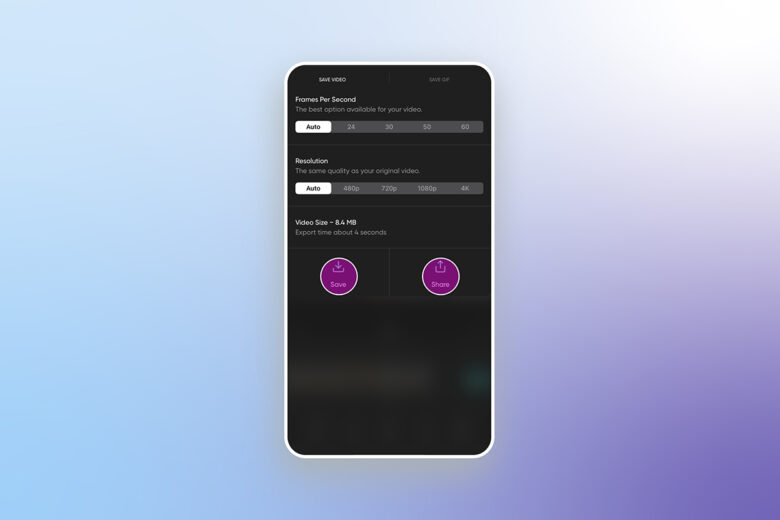 Meme Templates
Don't want to make your own meme from scratch? No problem. Picsart has got you covered with tons of editable meme templates you can use to build off of. Click on the plus sign at the bottom of your screen, then scroll down to Templates and click "All Templates." Simply type "Meme Templates" in the search box up top to see those classic meme templates you recognize. Click any of the templates and edit to make it your own. You can replace the existing photo or text with anything you can imagine! Here is a list of the top 3 editable meme templates we think are too hilarious not to share:
1. THERE'S ALWAYS THAT ONE FRIEND…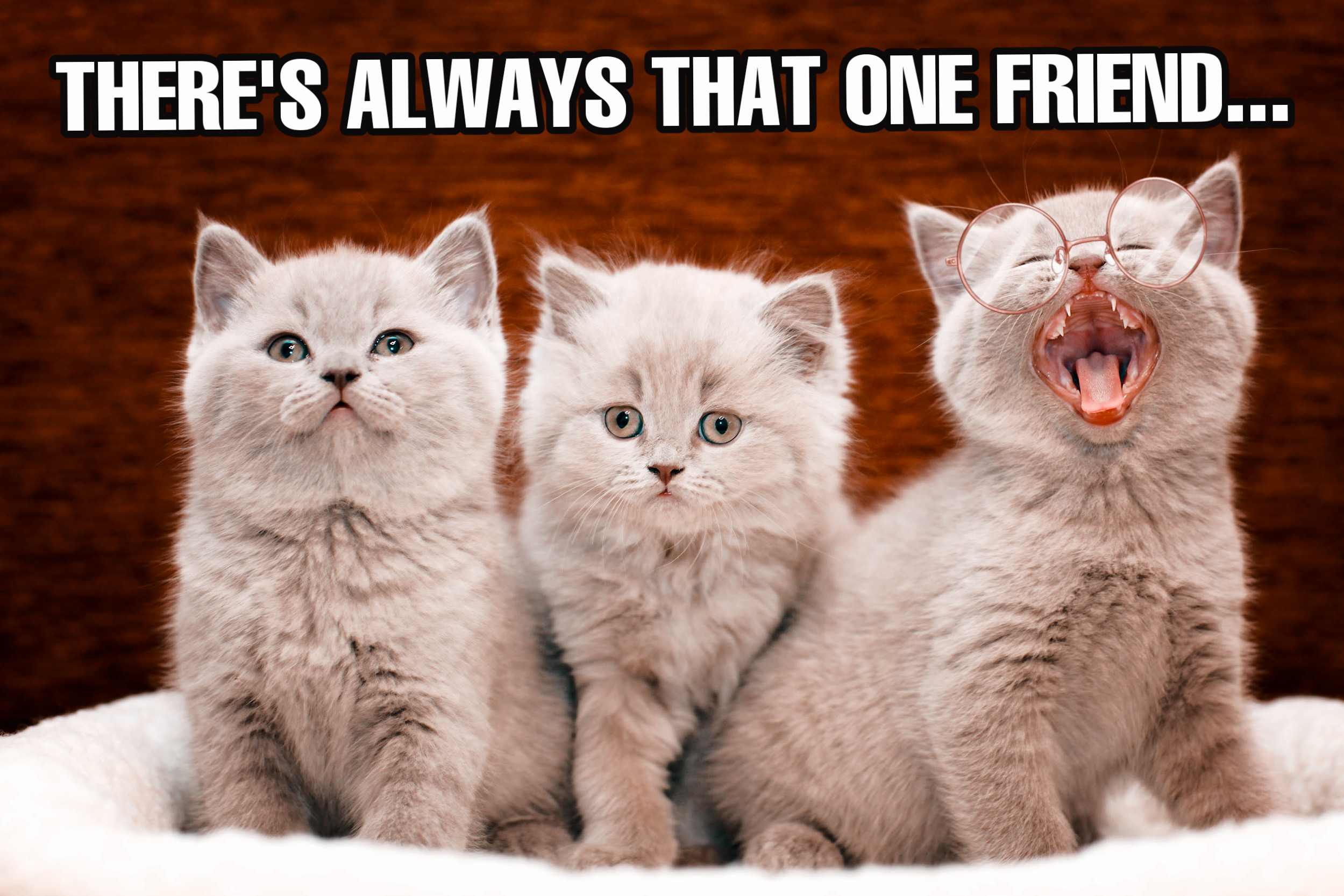 2. EXPECTATION VS REALITY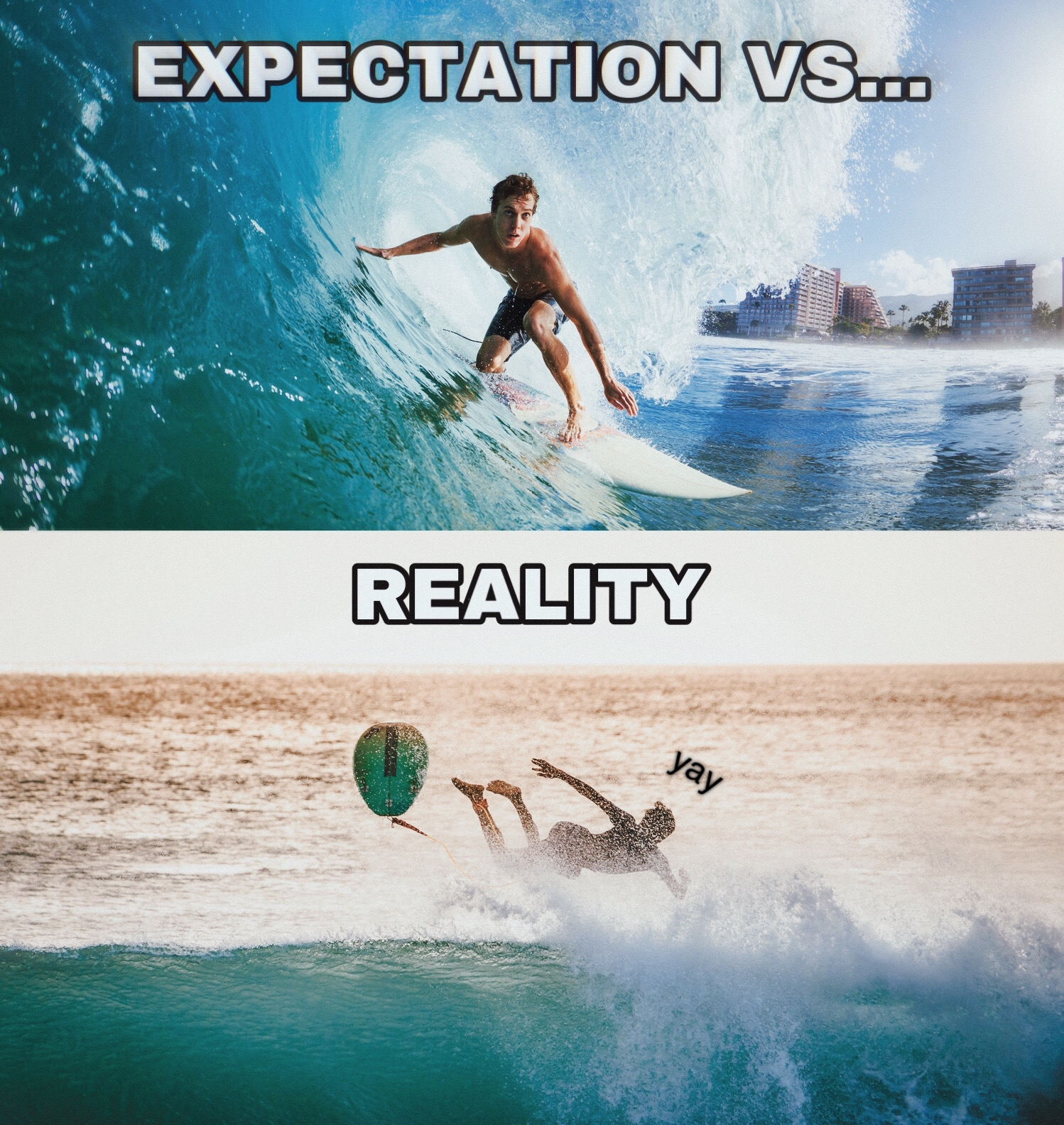 3. WHEN THEY ASK IF YOU'RE STILL WATCHING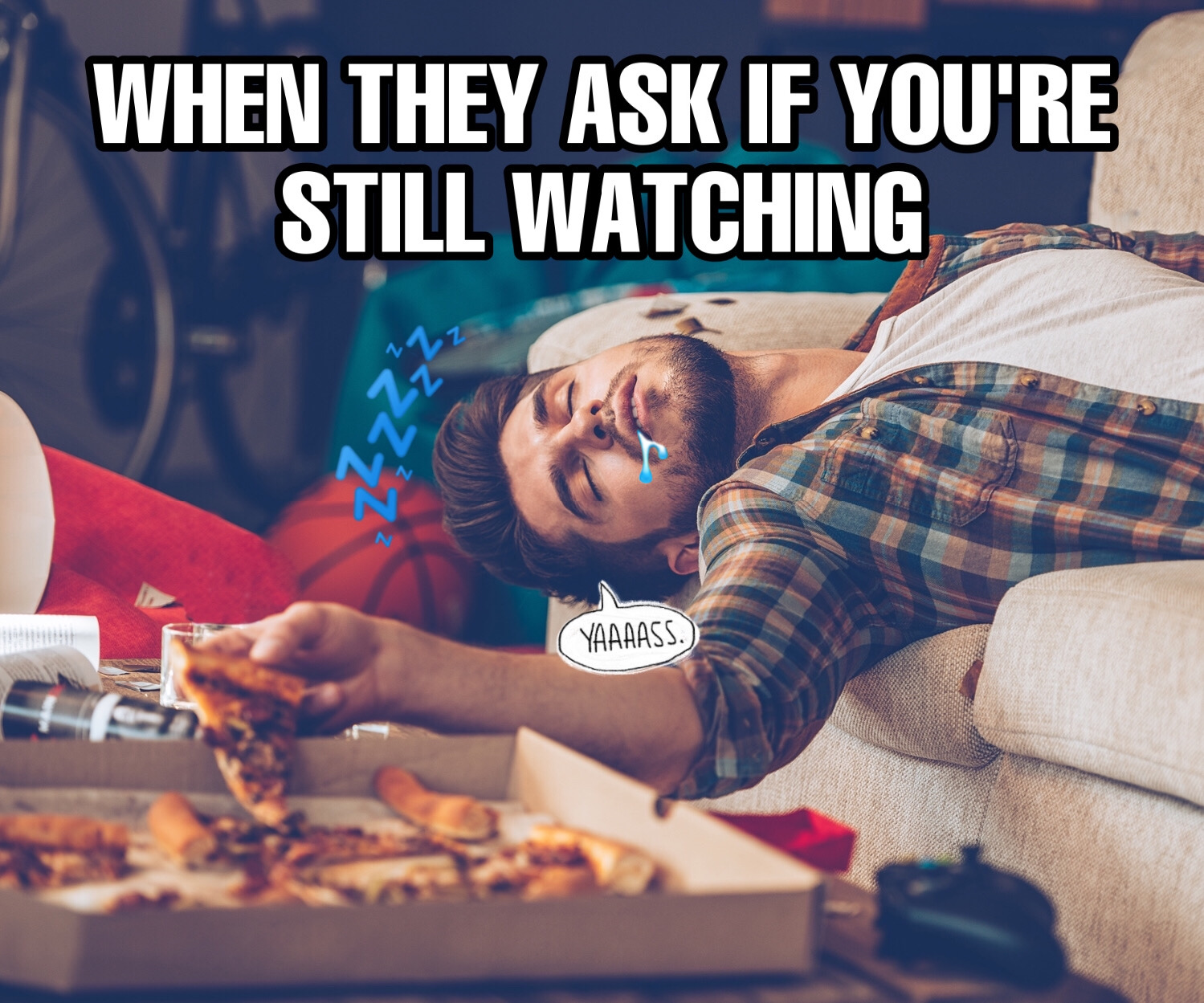 The Best Meme Generator App
Picsart has simplified meme generating with its all-in-one photo and video editing features. If you're not the artistic type, don't worry. The user-friendly Picsart editing tools and unlimited library of music and pictures will have you looking like an expert meme maker in no time. Draw inspiration from existing templates and stickers in the app's library, or create a meme from scratch and show off your creative side. 
Tips for Making Hilarious Memes
Warning: Follow these tips only if you want to get major laughs from your group chat.

1. Keep it short and sweet: When it comes to meme text, keep your message short and witty. No one has time to read an essay!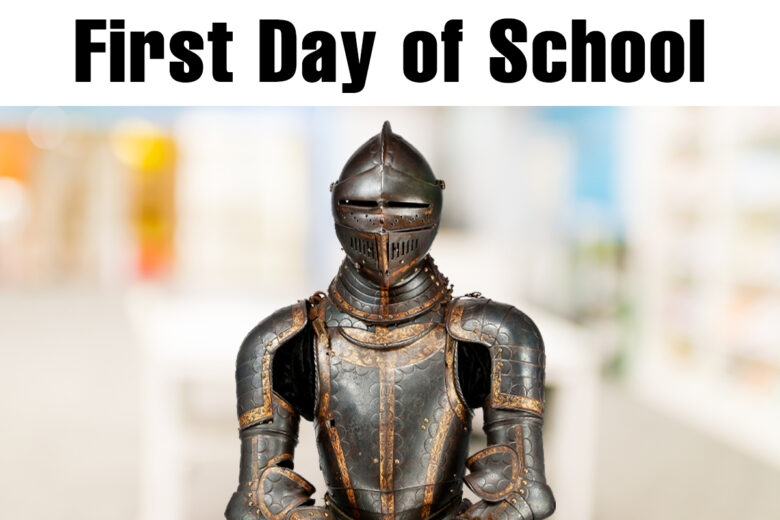 2. Use a bold font: You almost want to be able to read your meme from a distance. The best meme text font is big and bold, so make sure to adjust the outline and thickness around your letters to make them really pop. 
3. Pop culture is key: Remember the aforementioned Drake meme? Your mind immediately went to Hotline Bling. Drake, along with some other viral memes like The Office, Dos Equis, Harry Potter, Game of Thrones, Salt Bae, and the Kardashians, all represent moments in pop culture history that will forever live on through memes. The point? Use pop culture as your inspiration!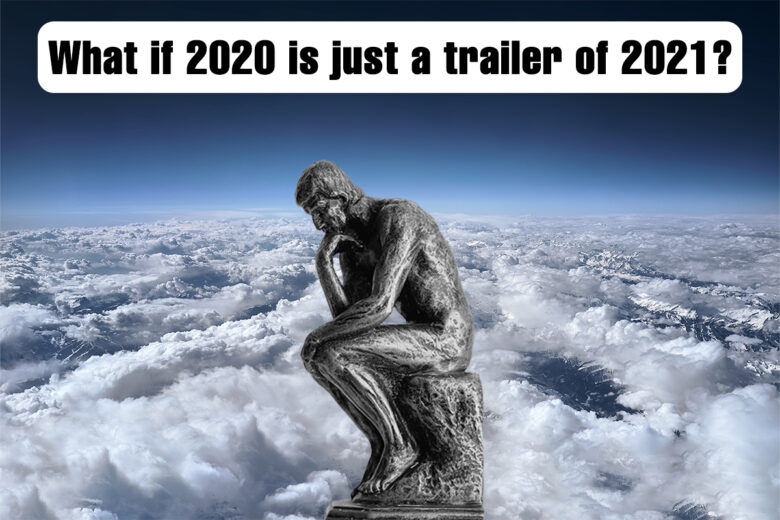 4. Keep up with the trend: As you're scrolling through social media throughout the day, take note of those popular and hilarious memes you see over and over again. You know, the ones with hundreds of thousands of likes, comments, and shares! Facebook, Reddit, Twitter, Instagram, and even TikTok are great platforms to scroll through to find what's trending.
5. Find the right meme generator: Make Picsart your go-to tool for epic meme creation. With its easy-to-use editing tools, unique effects, and a library full of images and music, your meme is guaranteed to stand out and get some laughs. 
Congratulations! You are now a master meme maker. Remember, keep it short, stay relevant, and be funny and creative. We can't see what you create!
Picsart is a full ecosystem of free-to-use content, powerful tools, and creator inspiration. With a billion downloads and more than 150 million monthly active creators, Picsart is the world's largest creative platform. Picsart has collaborated with major artists and brands like BLACKPINK, the Jonas Brothers, Lizzo, Sanrio: Hello Kitty, I am a Voter, Bebe Rexha, Maroon 5, One Direction, Warner Bros. Entertainment, iHeartMedia, Condé Nast, and more. Download the app or start editing on web today to enhance your photos and videos with thousands of quick and easy editing tools, trendy filters, fun stickers, and brilliant backgrounds. Unleash your creativity and upgrade to Gold for premium perks!