If you're a newbie to digital editing, there's one task that is universally frustrating: resizing images. While making your image smaller is usually pretty straightforward, enlarging images can often result in a loss of quality and resolution, leaving the image looking blurry and pixelated. And no one wants that! This is why it's important to understand the concept of upscaling when looking to resize images. 
With upscaling, you can resize your images without losing their quality (and creative platforms like Picsart can help!). In this post, we'll be discussing what upscaling is, how it's different from resizing an image, and some of the technical concepts behind image resolution. 
Some Helpful Terminology
To best understand the challenge of resizing, you should first understand some important terminology. We've broken down some key terms below to get you started.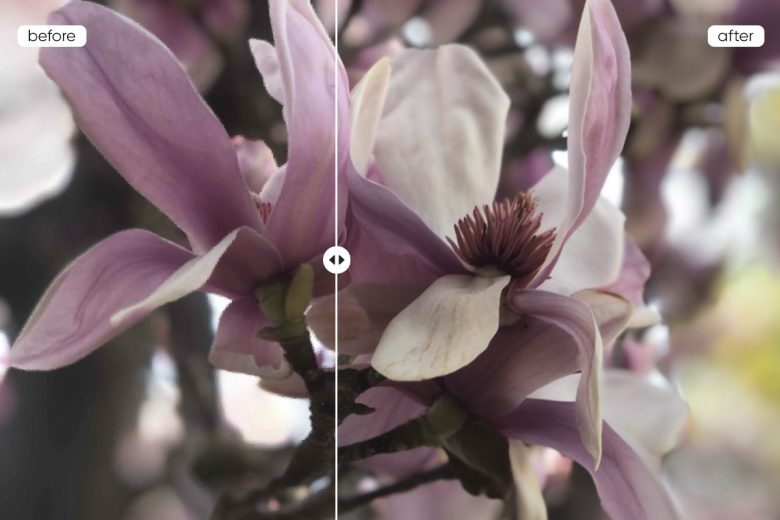 Pixels
Pixels are defined as the smallest physical point in a digital image. They can be viewed as a kind of representation of some original image. The more "samples" contained in the image, the more accurate your digital rendering will be. When an image has a lower pixel count, it tends to be blurry because it contains less information about the original image. It doesn't matter whether you're working with a jpg or png image. We would call an image like this low resolution or low-res.
Raster Versus Vector Imagery
There are two main different kinds of images in a digital space. One consists of raster images, which are pixel-based. These types of images are used to show complex images, usually photographs. Vector graphics, on the other hand, are based on algorithms rather than pixel sampling. These mathematical calculations are what allow vector-based images to scale up or down while retaining the same level of quality.

Resolution 
Resolution, or the fineness of an image, only applies to raster images, since it is determined by dividing the number of pixels contained in the photograph by the size of the image canvas. The higher the pixel count, the higher the resolution will be (and thus, the crispness and overall quality of the photo). Typically, resolution is measured in dpi (dots per inch) or ppi (pixels per inch). 300 dpi is standard for printing a photograph.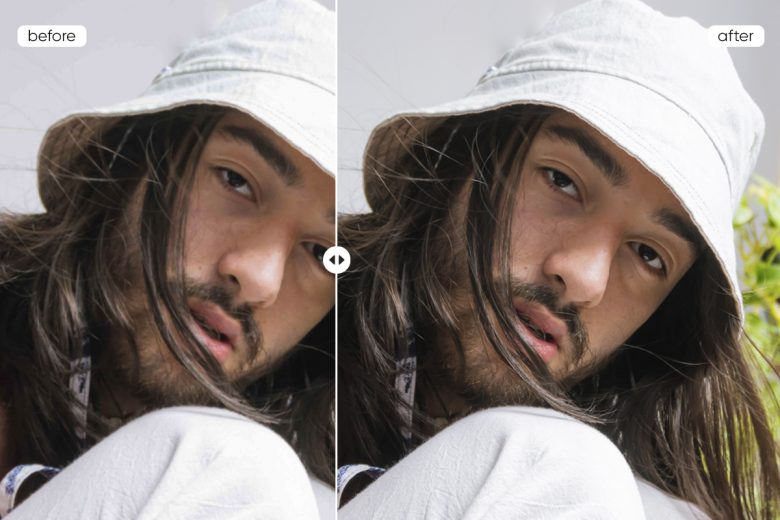 Why Do Images Lose Quality When They Are Enlarged?
When you resize your image to be smaller, the pixel count remains proportionate to the size of your canvas. This means the resolution will not decrease, which is a good thing. The higher the resolution, the better the quality of the photograph. However, making an image larger than its original size increases the canvas size without adding pixels — or if pixels are added, then they are not sampling from the original image and are less accurate. The result is an image that looks blurry or pixelated, meaning you can see the pixels, as they, too, have been enlarged and rendered visible. 
What Does it Mean to Upscale an Image?
To understand upscaling, you need to understand the difference between resizing and resampling. Simply resizing a picture alters its dimensions without changing pixel count. This also changes the file size. Upscaling, however, is the process of converting lower resolution media to a higher resolution, which means upping the pixel-count. Pixels from the lower resolution image are copied and repeated to fill out all the pixels of the higher resolution display. Filtering is applied to smooth the image and round out unwanted jagged edges that may become visible due to the stretching. 
This is what you will want to do if you are planning your image to be printed. In this scenario, instead of resizing, you will be resampling. In resampling, when you increase the image size, you are also increasing the picture's pixel count, which will help ensure the resolution (sharpness) of the image remains intact.
How to Avoid Blurry Photos When Using an Image Enlarger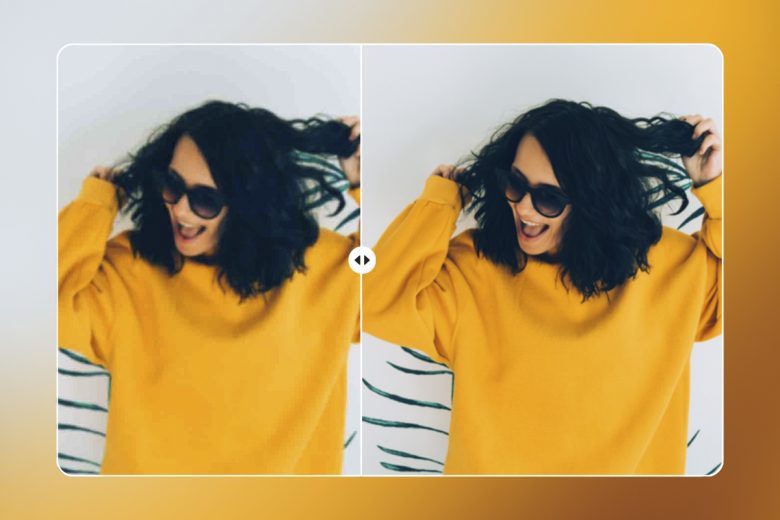 Upscaling an image, where the resolution of the image is increased alongside the size, naturally results in some level of decreased quality, unless you are working with AI technology, which uses artificial intelligence to fill in the gaps in information. Sometimes you want to intentionally create a cool blur effect. However, to mitigate the loss of sharpness when upscaling a photo, follow these tips:
Ensure Optimal Pixel Density.

Make sure that you are constantly checking the dpi/ppi of your image to ensure it is no lower than 300 dpi. However, it's important to bear in mind that adding pixels to your image, while it may preserve details, is not the same as adding more detail. 

Avoid a Significant Increase in Size

. Resolution loss can sometimes be difficult to detect, so if you're scaling your images up less than 30%, you can typically get away with it. However, scaling it up by 40% or more will likely result in a noticeable loss of sharpness. In that case, you may want to retake the original image!

Use the Sharpen Tool When Available.

When all else fails, the sharpen tool can be a powerful ally. If you're feeling like your image has lost resolution, try adjusting the sharpness. This will hopefully also result in some noise reduction and reduce the visibility of the quality loss.
When Should You Upscale an Image?
Portraitures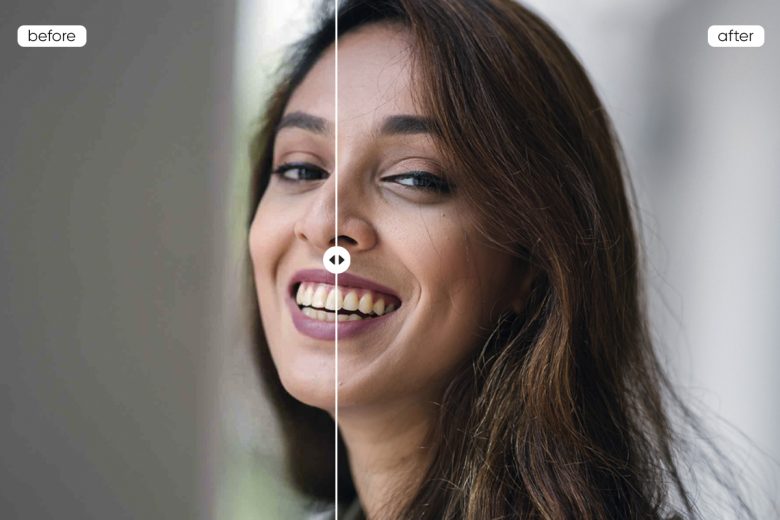 Say there's a picture of you and a friend that just so happens to capture you in your best angle. It would make the perfect profile picture. But unfortunately, when you try to crop the photo, the image quality appears to decrease significantly. It happens to the best of us! Upscaling and sharpening your image before cutting are great ways to ensure high resolution in these instances. 
Nature Photography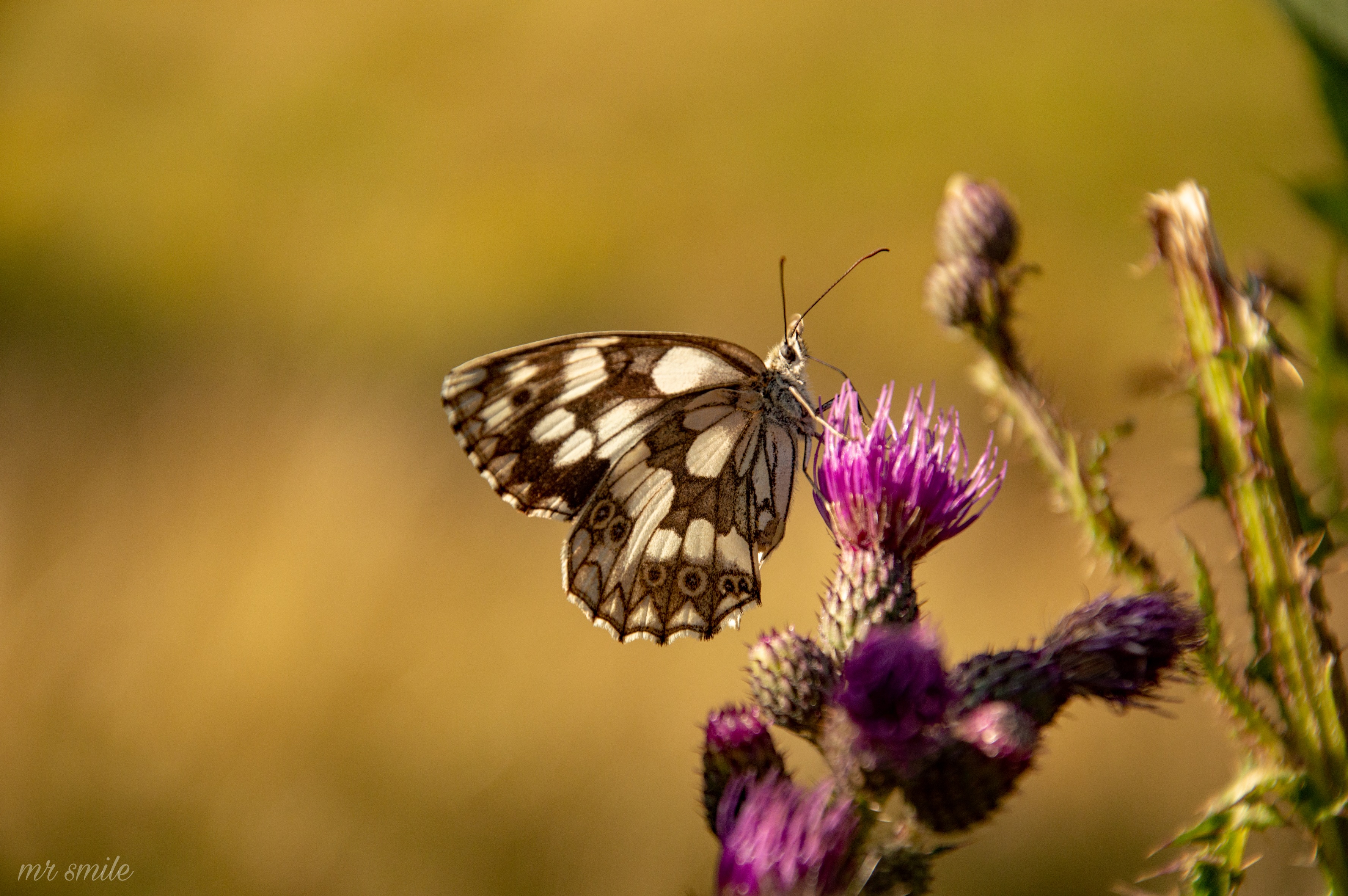 via PicsArt
Nature photography can also be a great opportunity to experiment with upsizing. Often, in nature, opportunities to photograph are quick and fleeting, and the photos we get are a result of circumstance rather than intention. Upsizing can help close in on elements, like a rare snowy owl sighting, which you may not have been able to get closer to while out in the field. 
Showing Craftsmanship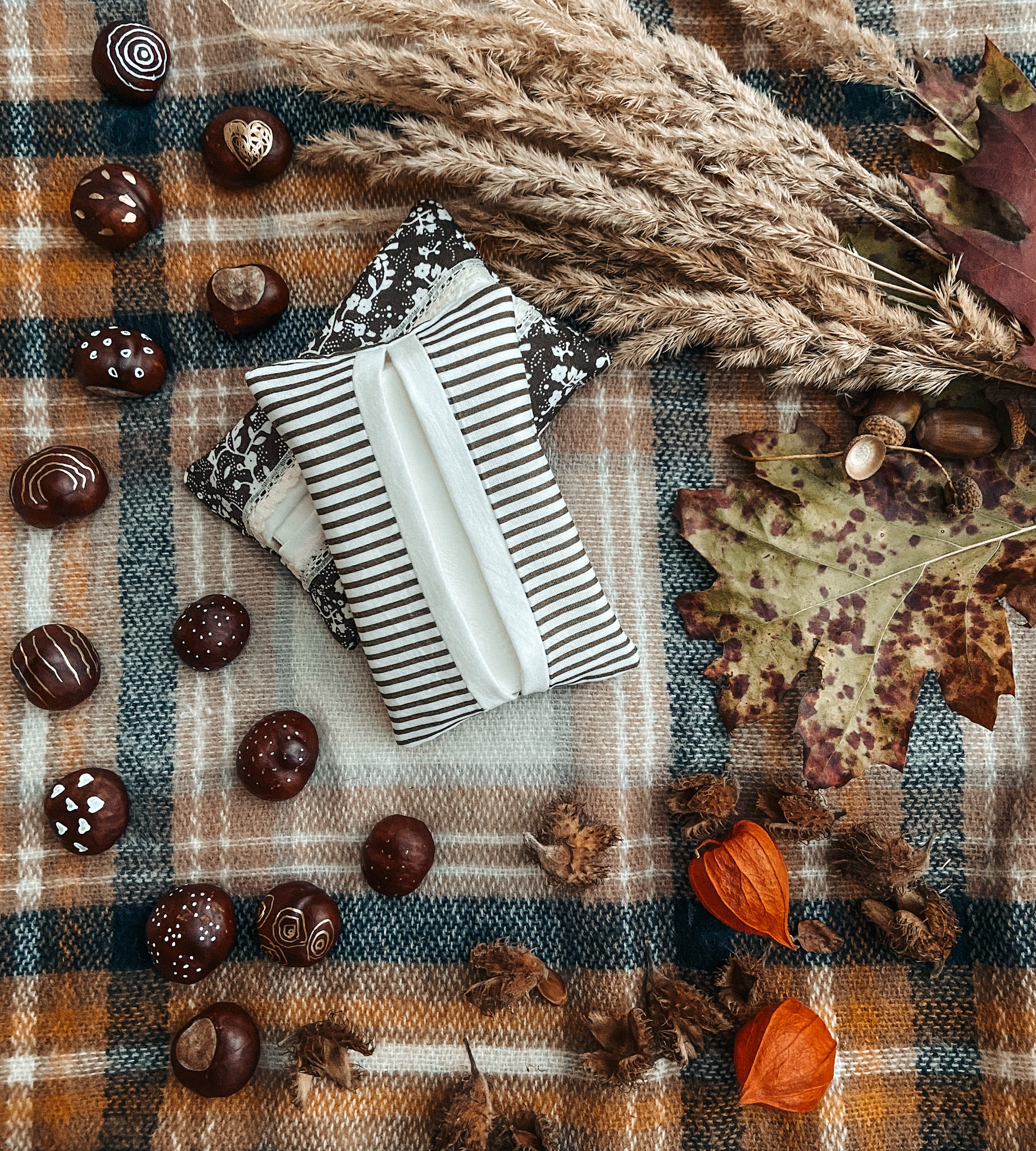 via PicsArt
If you're selling a handmade product online, like a wood carving or a clay sculpture, it's essential that your clients be able to see your masterpiece up close. Upscaling can help highlight the details when photographs are too far away. 
How To Upscale an Image
The Picsart is a great, free app you can use to easily resize your images. Check out this quick and easy tutorial to find out how.
To get started in the Picsart mobile app: 
Step 1) Open the Picsart app and tap on the plus sign at the bottom of your screen to upload an image.
Step 2) From here, you can either use your fingers to resize your image manually or add a specific ratio you have in mind. 
Step 3) In the menu at the bottom of the image editor, select the Tools icon.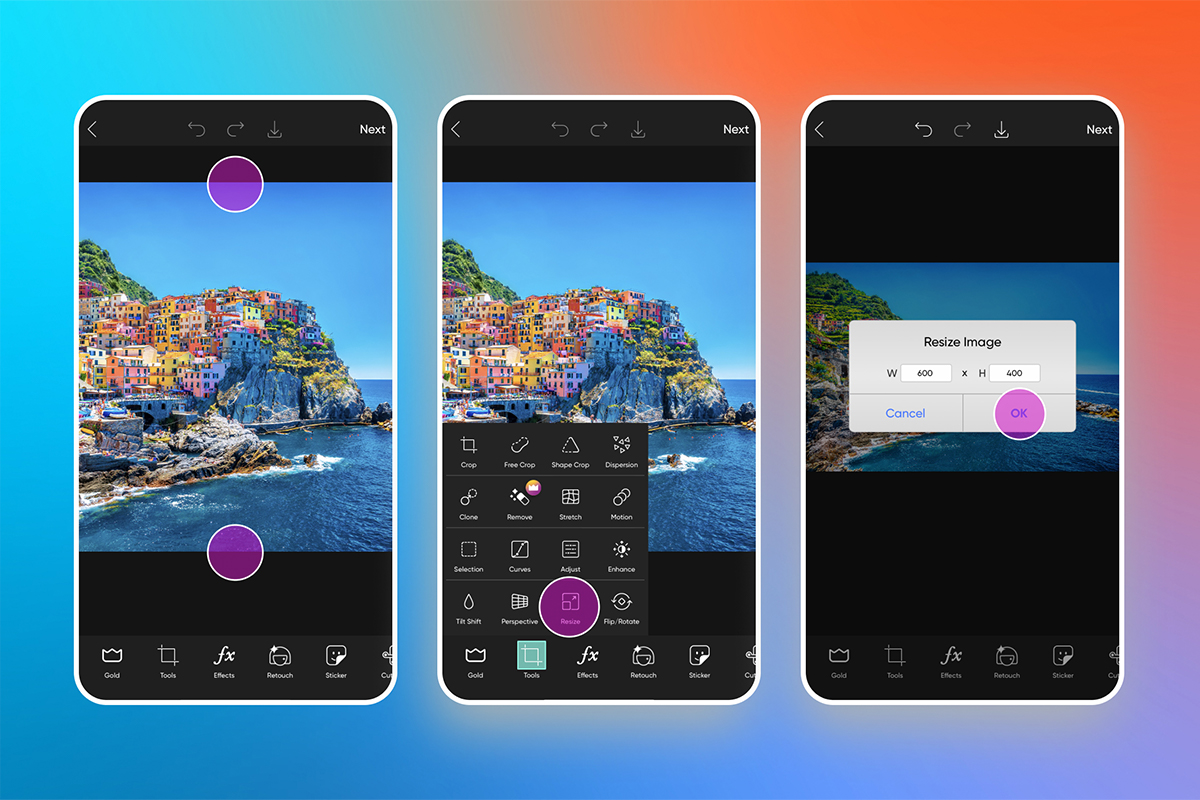 Step 4) Select the Resize icon and type in your preferred dimensions.
Step 5) If at this point, your picture has lost some resolution, you can try to make up for it by clicking the Adjust tool and sharpening your image.
Step 6) Click Next and download or share your image.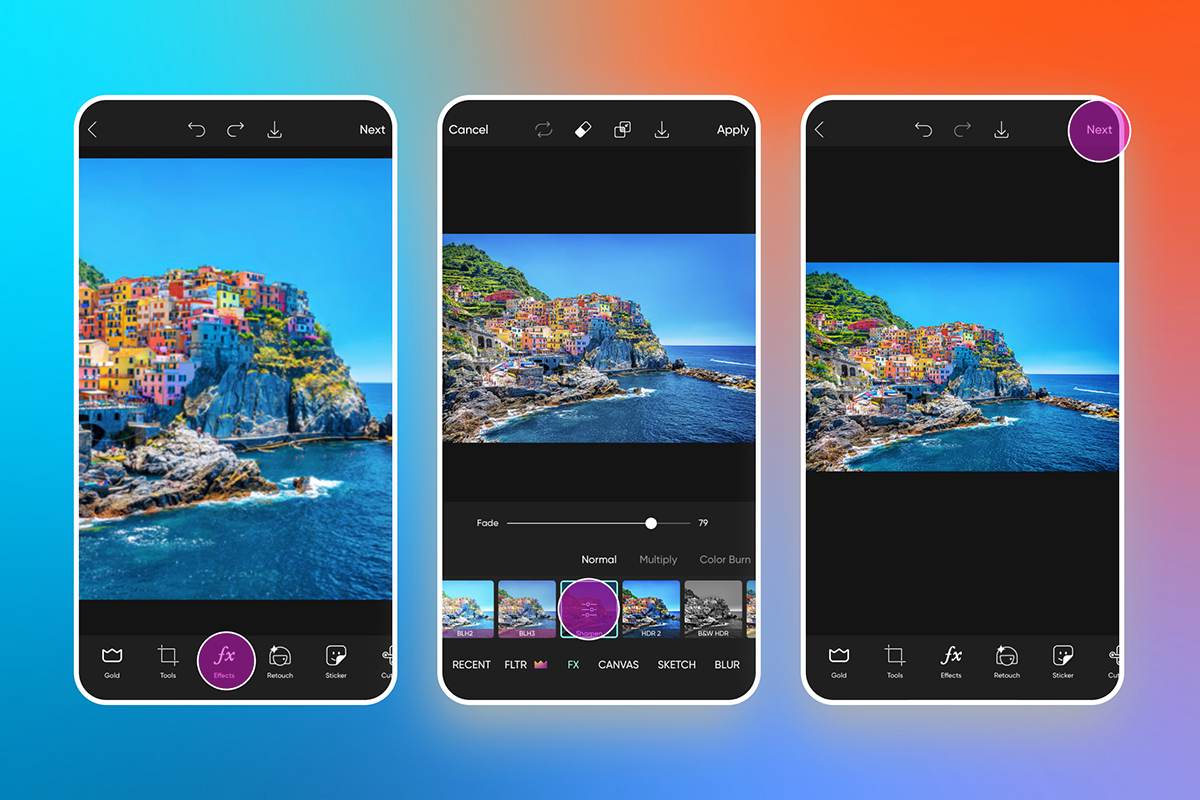 To get started on  Picsart Web: 
Step 1) Open our Upscale Image tool.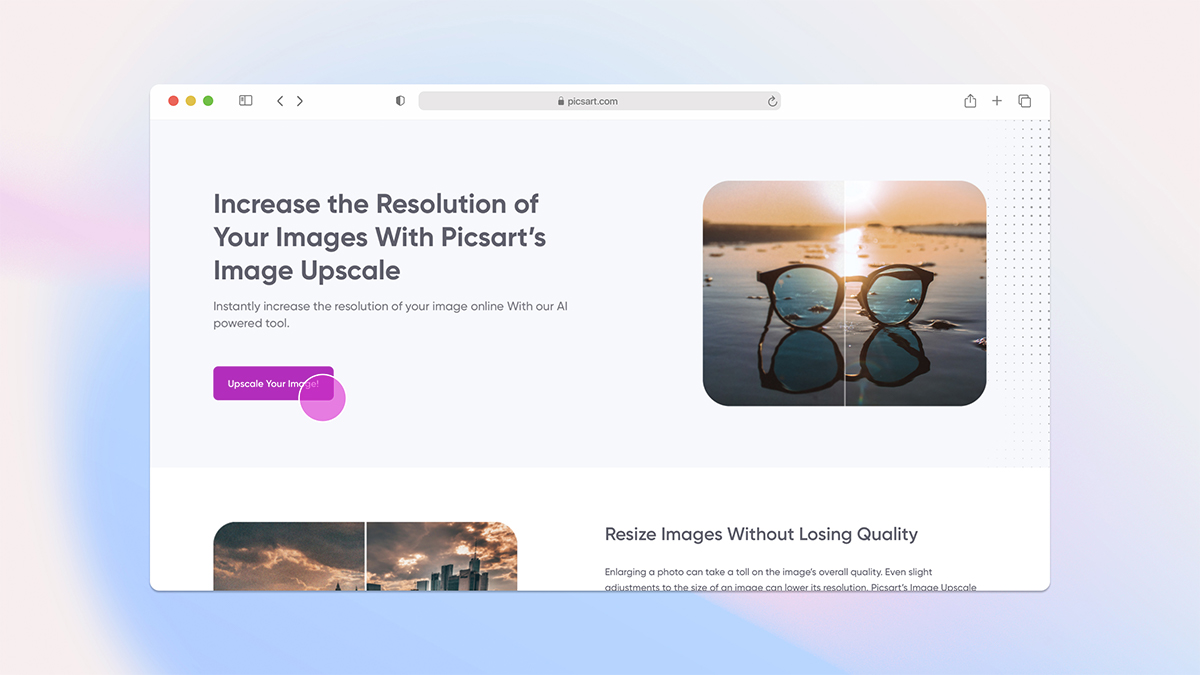 Step 2) Upload an image into the editor.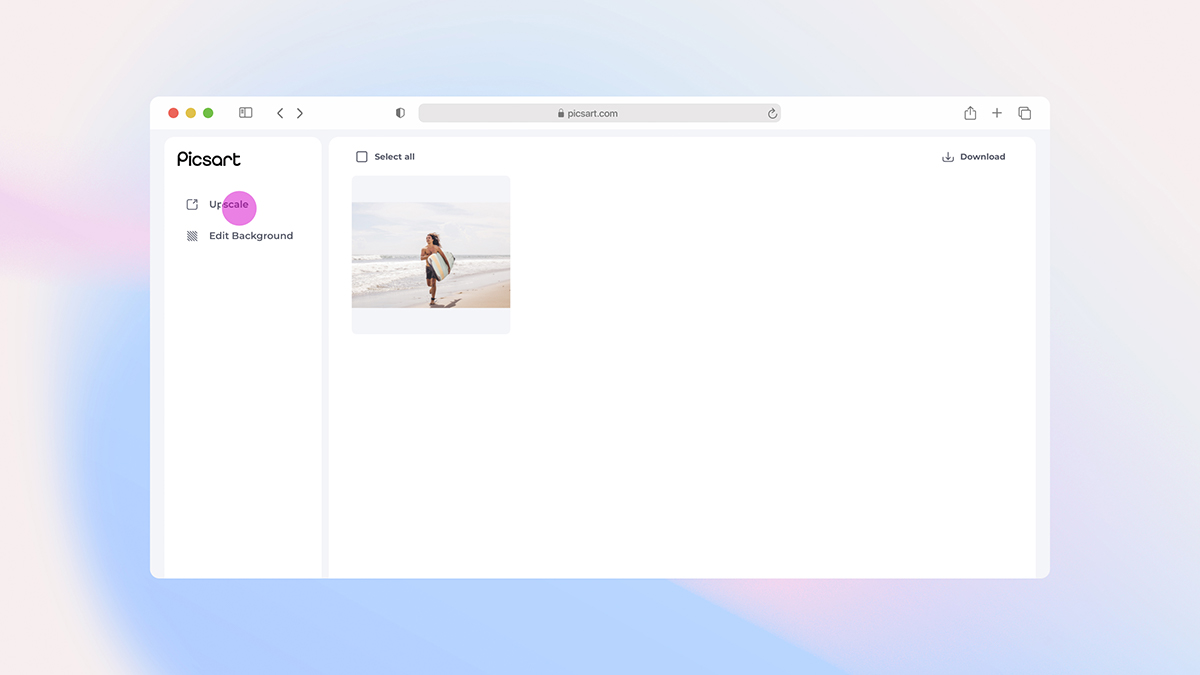 Step 3) A prompt will appear asking you to select the size. Enter one of the pre-set sizes, or type in a custom size.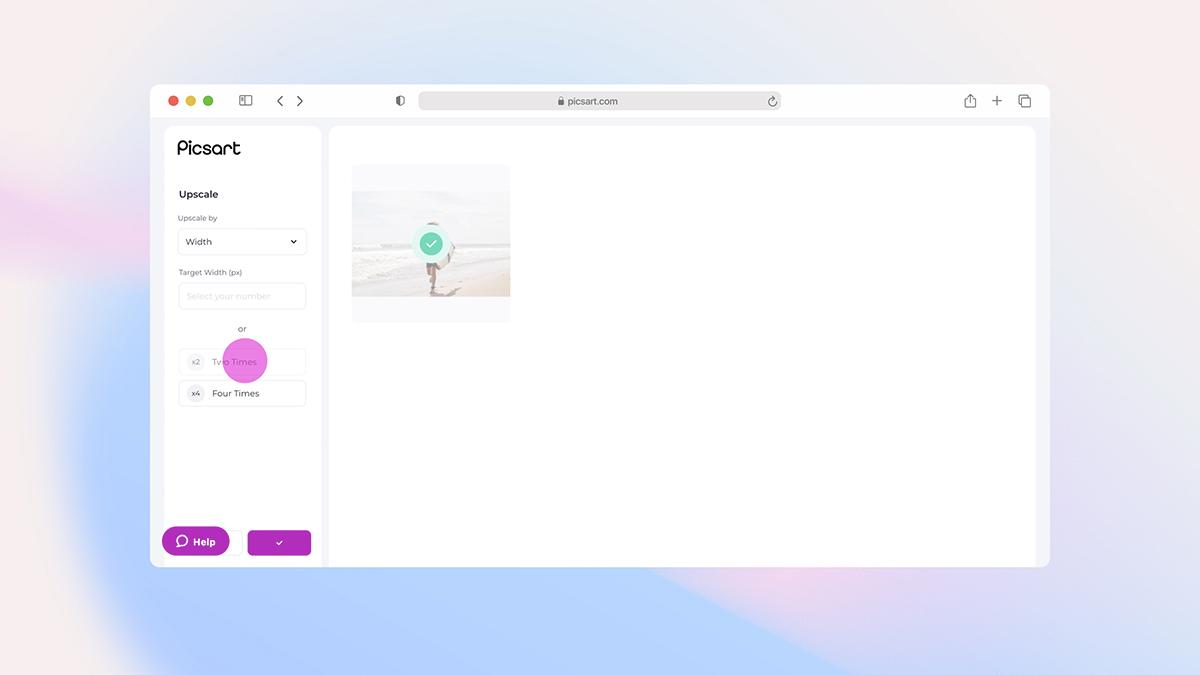 Step 4) From there, you can apply more edits to your photos by selecting the Edit button on the right hand side, or simply Download and enjoy!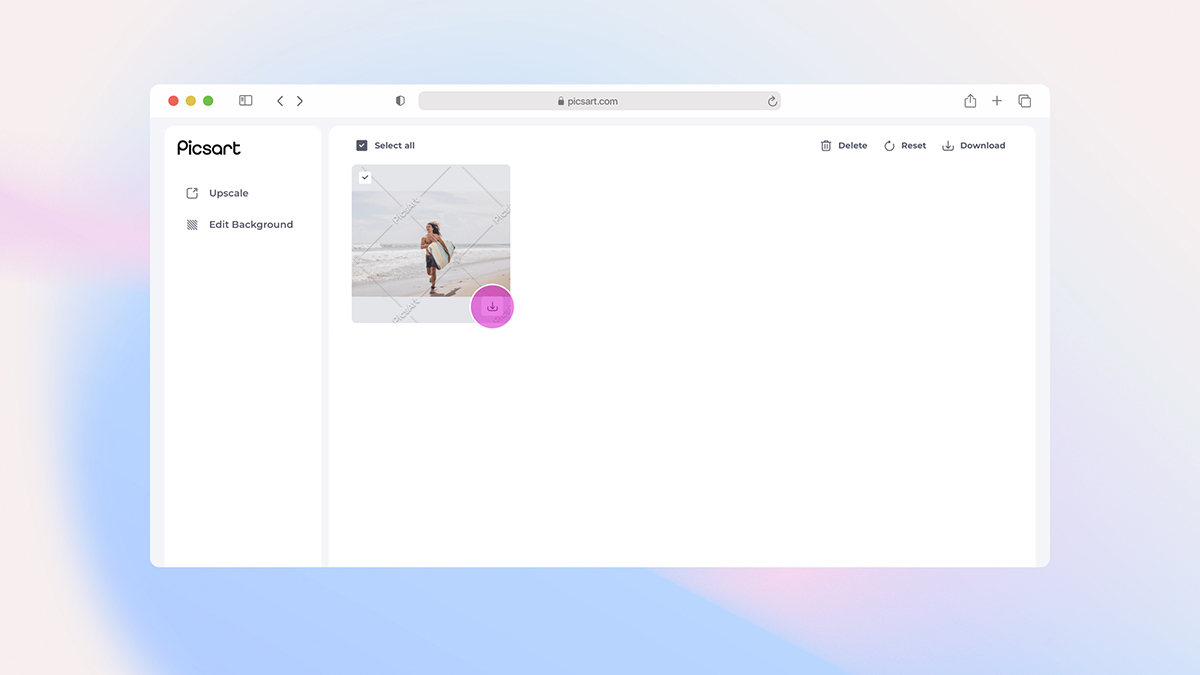 Picsart is a full ecosystem of free-to-use content, powerful tools, and creator inspiration. With a billion downloads and more than 150 million monthly active creators, Picsart isn't just the world's largest creative platform; we're also the fastest growing. Picsart has collaborated with major artists and brands like BLACKPINK, the Jonas Brothers, Lizzo, Sanrio: Hello Kitty, I am a Voter, Bebe Rexha, Maroon 5, One Direction, Warner Bros. Entertainment, iHeartMedia, Condé Nast, and more. Download the app or start editing on web today to enhance your photos and videos with thousands of quick and easy editing tools, trendy filters, fun stickers, and brilliant backgrounds. Unleash your creativity and upgrade to Gold for premium perks!