Is it just us, or is glitch art popping up everywhere these days? Maybe it's because the 80s are having a(nother) moment, maybe it's because technology has become so advanced that the aesthetic has *actually* become retro…or maybe it's just cool and we really shouldn't read that much into it. Whatever the case, we're totally into it. So here's a photo editing tutorial on how to make glitch art selfies the easy way. Life's a glitch, right?
Download PicsArt photo editor and collage maker for iOS, Android or Windows.
Tap on the Store button and download the Static Masks pack. Tap on the Use button and choose your picture.

Tap to select your mask (we used the third one), and tap on the mask again to open the settings panel.

Use the top row of icons to flip or rotate the mask, and use the sliders to adjust the opacity and hue. Choose the Difference blending mode.

Tap on the eraser at the top of the screen and erase the mask over part of your picture. Tap on the check mark to confirm.

Tap on "Apply" and tap on the arrow in the top right corner to finish. Save your edit and share it on PicsArt with the hashtag #GlitchPlease!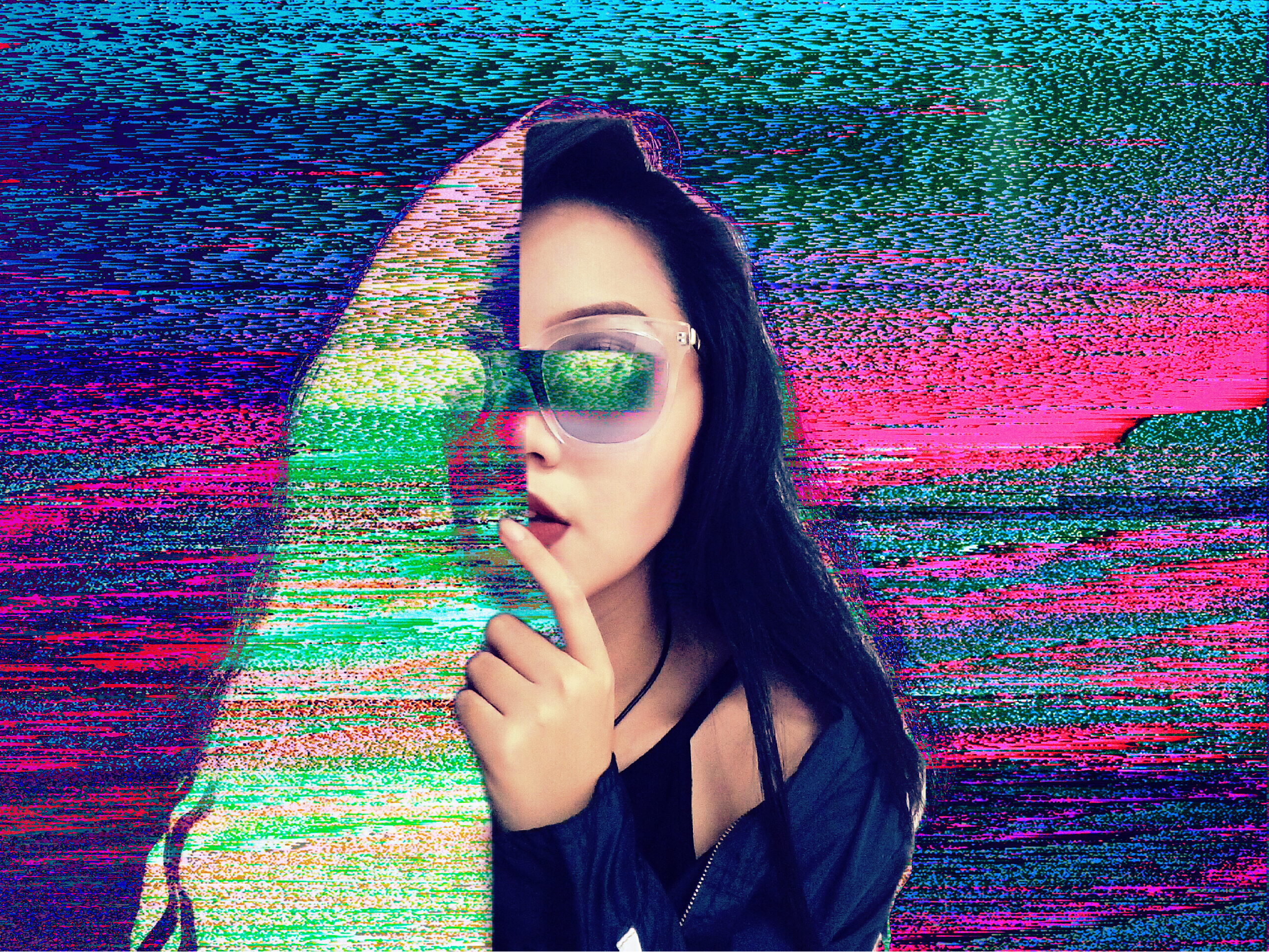 If you're looking for more ways to make glitch art with PicsArt, also check out the Glitchy Faces, Glitchy Alphabet and Sarcasm stickers!
PicsArt photo editor, collage maker and sticker maker is all about you. If you haven't tried it, you're missing out! Remix free-to-edit pictures into awesome collages and memes. Download the app to get in on the action.