Let's be real. When it comes to planning and looking for inspiration, we are all going to naturally lean towards visuals as our first point of reference. A mood board is the perfect way to creatively organize and layout all of the things and visuals that inspire you into one cohesive aesthetic. Sure, Pinterest can be a good starting point for creating a mood board, but if you really want to create something memorable, inspirational and usable, then keep on reading. We are going to break it all down for you. 
What Is a Mood Board?
Mood boards are physical or digital collages that are used as a starting point for creative projects or for visualizing goals. You might also know them as inspiration boards. A mood board layout can include photos, text and samples of different patterns, color pallets, textures, or materials. There can be a specific theme, or a mood board can be a collection of random points of inspiration. The beauty of mood boards is that you can use them for a multitude of purposes! Overall, you'll be sticking to a mood (hence the name 😉) to tie all of your different elements together. 
Mood boards are a great starting point for any project whether it be for school or for work. A lot of the time, mood boards are associated with creative fields like interior design and event planning, but their purpose can really go so far beyond that! Mood boards are what gets everyone on the same page before work on a project even begins. They set the scene, establish an aesthetic and act as the jumping point for getting your thoughts down. And when done right, they look pretty awesome, too!
Elements All Mood Boards Should Include 
When you're getting started on creating your mood board, it can be helpful to think of the base elements it should include. Once you know what you are looking for, it will be easier to pinpoint what to keep an eye out for. Looking at mood board examples can be a good start for finding what yours should have on it. Here's the top five things you'll want to include:
Colors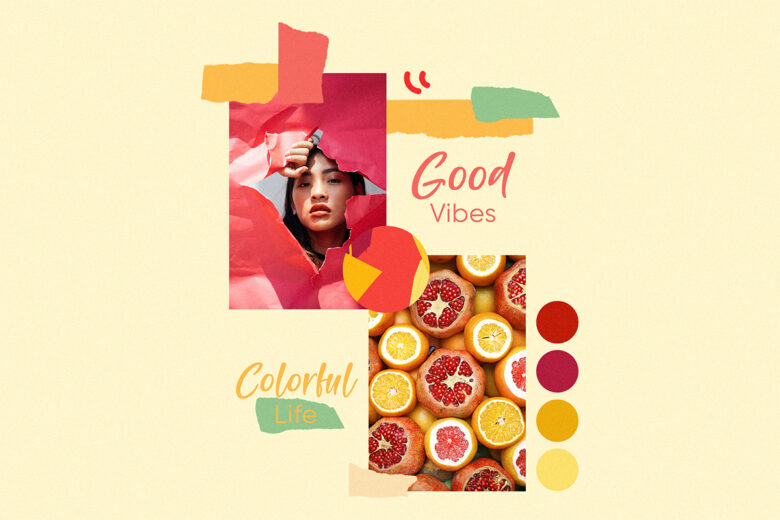 An easy starting point for creating mood boards is to establish a color palette. To tie everything together, look for images that stick to 3-5 colors. Those 3-5 colors will be the base of your color palette and will help you determine what fits and what doesn't as you look for more elements to include. You can even create your own color palette for reference on Picsart.
Graphic Elements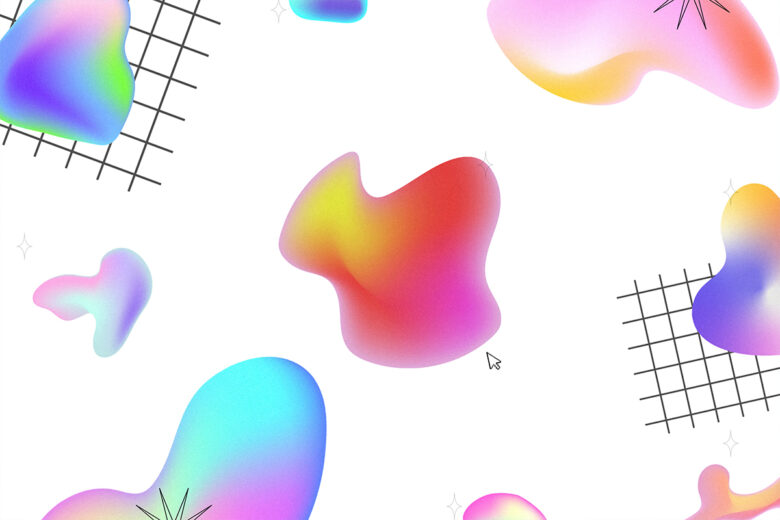 You wouldn't have much of a mood going if you were only relying on images and colors for your mood board. Adding in graphic elements like patterns and textures will take your board to the next level. This is where you can bring in more defining characteristics like soft vs. hard or uniform vs. random. Finding different texture and design reference points will help you get this point across. You can even take this a step further by adding in frames and borders to your different elements.
Typography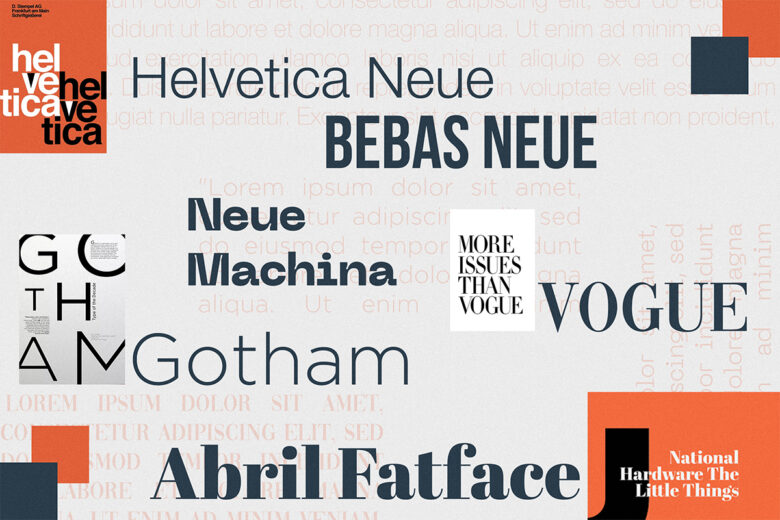 Ready to spell out your visual identity? Add in some sample fonts to really tie the mood of your board together! Including one or two fonts or typography styles you want to experiment with will help you really nail down your vibe once you're ready to begin executing your ideas.
Values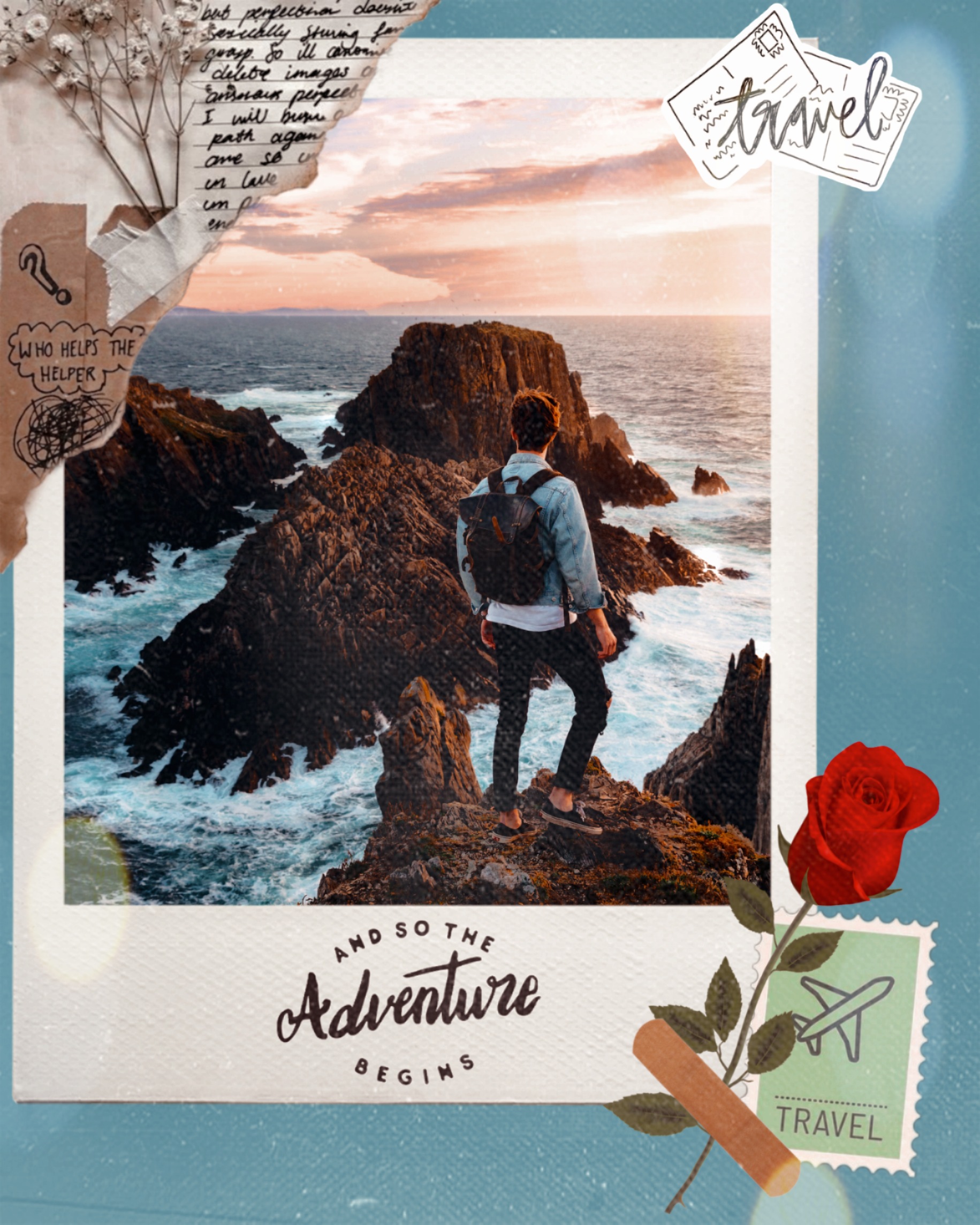 via Picsart
The values of a mood board are essentially the why or purpose of making it. If you are trying to convey something that might be hard to illustrate through images or graphics, then don't shy away from adding in words that help capture your mood. That's kind of the beauty of mood boards – anything goes! The words you add can be of a specific value, like honesty or kindness, or they can be adjectives that you want your project to fit in overall, like experimental or healthy.
Goal
Once you know the purpose of your mood board, you'll next want to pinpoint the goal of it. What is it that you want your board to accomplish? Your goal can be to communicate a central idea to multiple teams, or it can simply be to act as a source of inspiration in an upcoming personal project. Maybe it is there to help keep you working towards one main goal. Whatever its purpose, you'll want to make sure that there are definable goals that you are working towards so that you can stay organized and on topic.
Different Uses of a Mood Board
Branding a New Company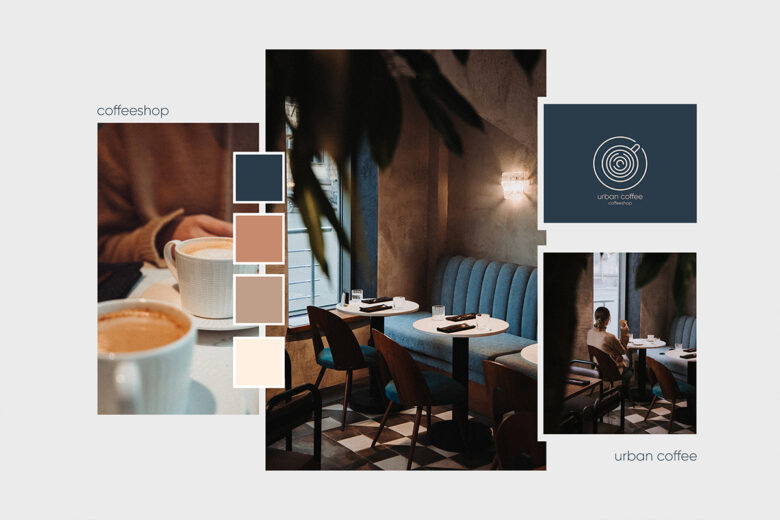 Creating a mood board should be your first step in branding a new company. It is a great way to organize your brand's visual identity, plus, it will get everyone working on the project on the same page. Use the mood board to layout your brand's values and goals in addition to its aesthetic. You can include references for all of the elements that will make your brand stand out such as logo design, fonts, color scheme, and imagery. You can even go as far as including ideas around who your ideal customer would be.
Working On a Campaign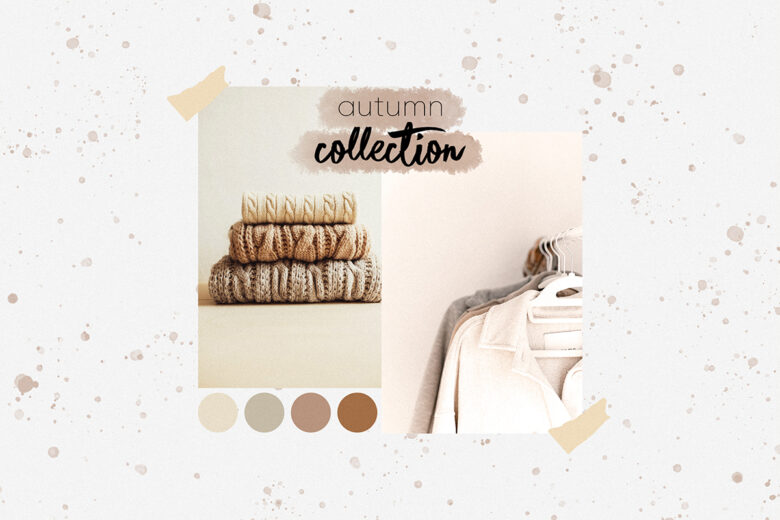 Visualizing and planning out a campaign for work is very similar to creating a mood board for a new company in that you'll want a cohesive starting point for the overall messaging and look. A mood board for a campaign will act as the meeting point for everyone working on the project. In order to get everyone on the same page, consider the following and build your mood board layout around them:
What is your overall aim?

Who is your target audience?

What is your product/service about?

How do you want people to feel when they view or use your product or service?

What visuals will help you achieve this?
School Projects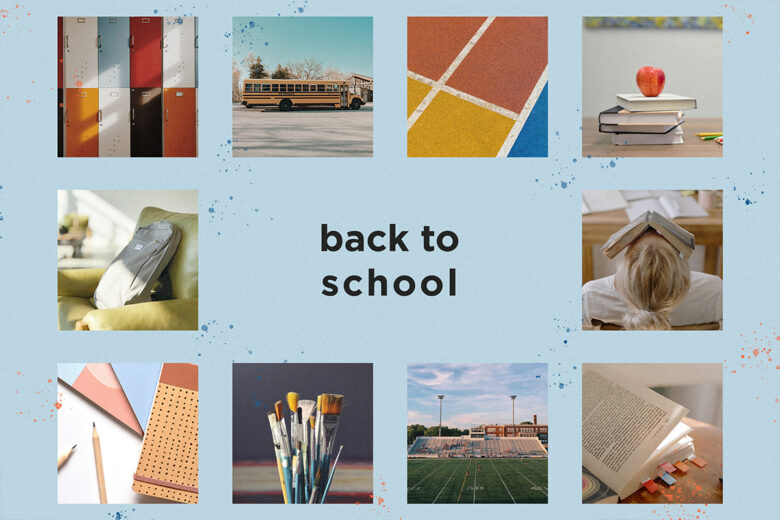 Mood boards aren't only for professionals! They're also great if you are a student looking to ace your next assignment. If you are working on a concept-driven project, then a mood board is a great starting point for getting your ideas and overall goals down. Not only will your mood board help you get all of your creative ideas down, but it will also help you stay on task as you work towards your ultimate goal.
Design Projects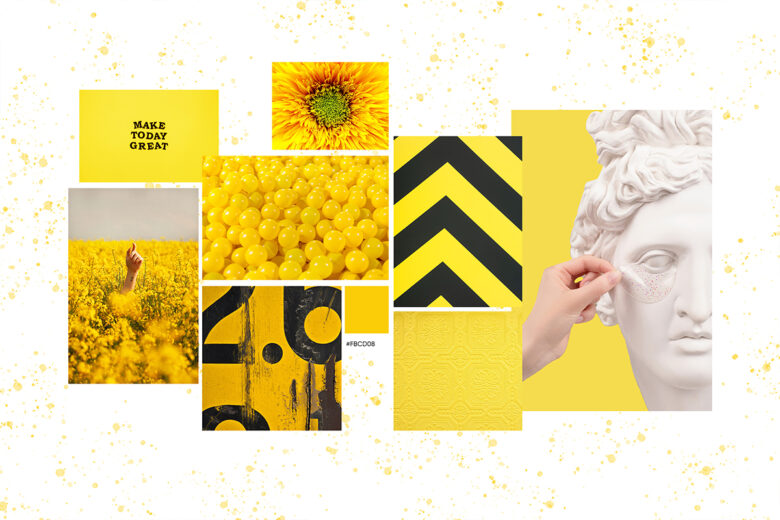 Whether you are doing a full home renovation or just sprucing up a room with new decor, a mood board is going to be your best friend when it comes to a design project. The key benefit to using a mood board over a site like Pinterest is that you can easily visualize all of your concepts and ideas in one place without having to scroll or click to expand. With everything in one place, you can see if all of your finishings, wall colors, flooring, furniture, and décor work together. 
Wedding and Event Planning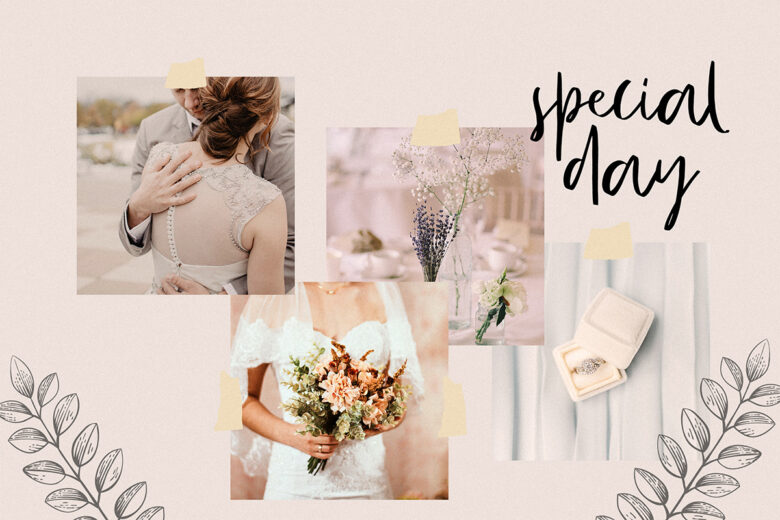 Are wedding bells ringing? Or maybe you are planning your next big birthday bash? Whatever the occasion, start the party process with a mood board! Your event mood board is going to be the best point of reference for establishing a theme for your event. From there, you can be sure that every little detail, from color scheme all the way to invites and music, will fit into your dream vision. There'll be no need to stress if you have an awesome mood board to help guide the way! 
10 Reasons Why You Should Make a Mood Board
They help establish the foundation of your project.

They bring clarity to your overall goal and vision.

They make collaborating with others easy and efficient.

They're great for looping clients and stakeholders in on the project.

They are easy to create on your own.

They keep you organized and working towards a goal.

You can experiment with ideas and looks.

They establish a theme for everyone involved to work off of.

You can use your mood board as a map for multiple projects.

You can coordinate and conquer your projects based off of your mood board.
Best Practices For Mood Board Creation
Getting started on your mood board might feel overwhelming at first, especially if you have a lot of points of inspiration. No need to panic! If you keep the following best practices for mood board creation in mind, you'll be golden and organized in no time!
Be clear on what you are trying to achieve.
This is when having your ultimate goal in mind helps. You'll want to know what you are creating your board for so that you can tailor it to your needs. Think of whether or not you want your mood board to be practical and executable or if you want it to act more as a touchpoint for creativity.
Choose a few high-level directions you can take your project in.
Having a couple of directions to take your project in is a-okay! After all, mood boards are supposed to help you organize and explore all of your options. With that said, you can pinpoint a couple of directions you'd like to take your project in and organize them on one board, or several mood boards.
Write down any ideas for inspiration.
Taking notes on what inspires you? Add them to your mood board! This could include a list of your brand values, potential taglines, and slogans, or any other keywords that will help drive your vision.. 
Add in any existing visual elements.
Start with what you know! If you have existing photography or brand elements to work off of, add those in. From there, you can branch out and discover more visual elements that will help drive your goals and vision.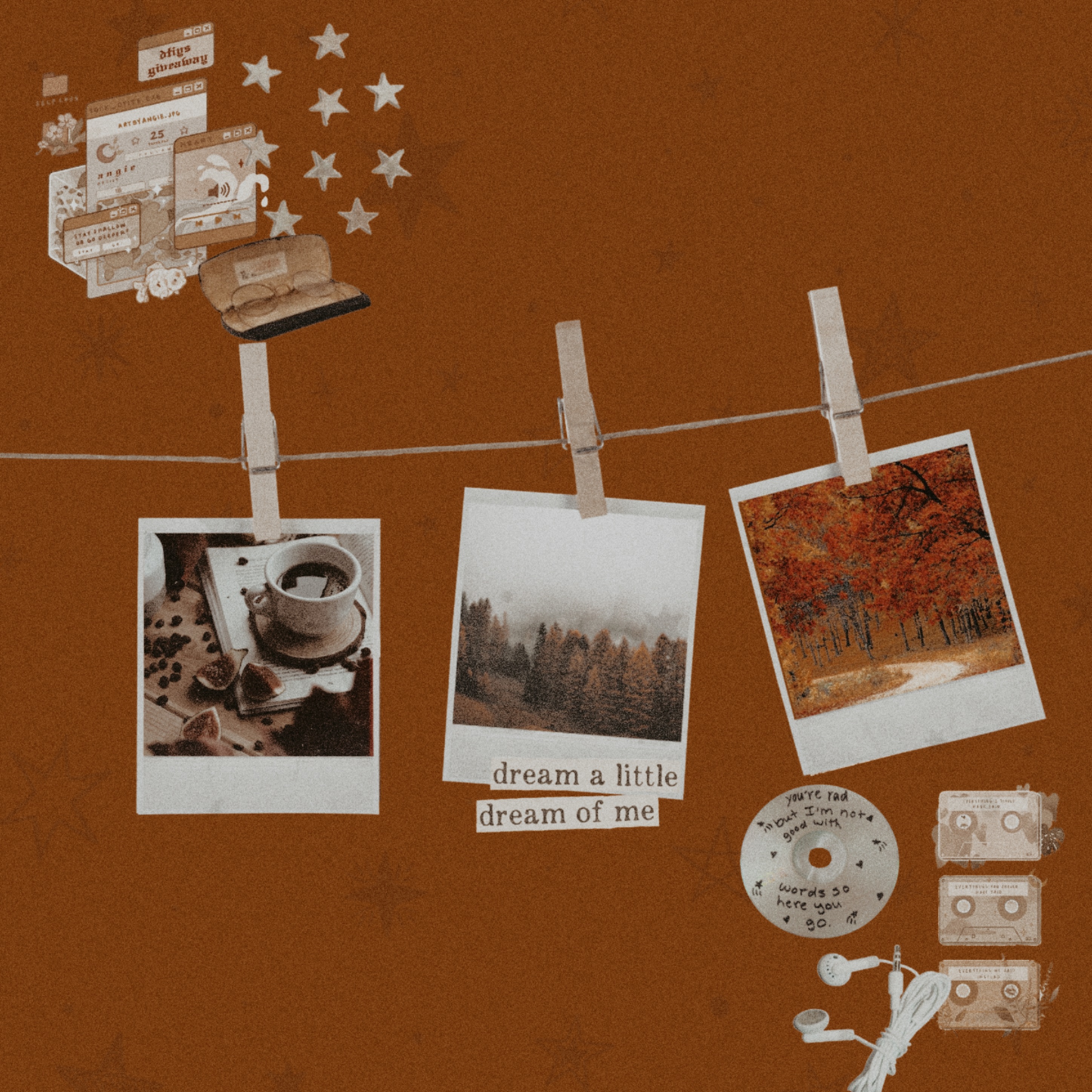 via Picsart
Poke around online for inspiration.
There are a lot of great places to check out online for visual inspiration and ideas. Simply type in some keywords of what you are looking for and you should be able to find an array of assets to include on your mood board. A great place to look for inspiration is Picsart.
Use photography as another source of inspiration.
Speaking of Picsart, it's also a great place to find photography that you can include on your mood board. There are hundreds of thousands of free-to-use images that you can discover. The photos you choose can be indicators of the colors, tones, and lighting that you want your project to lean towards.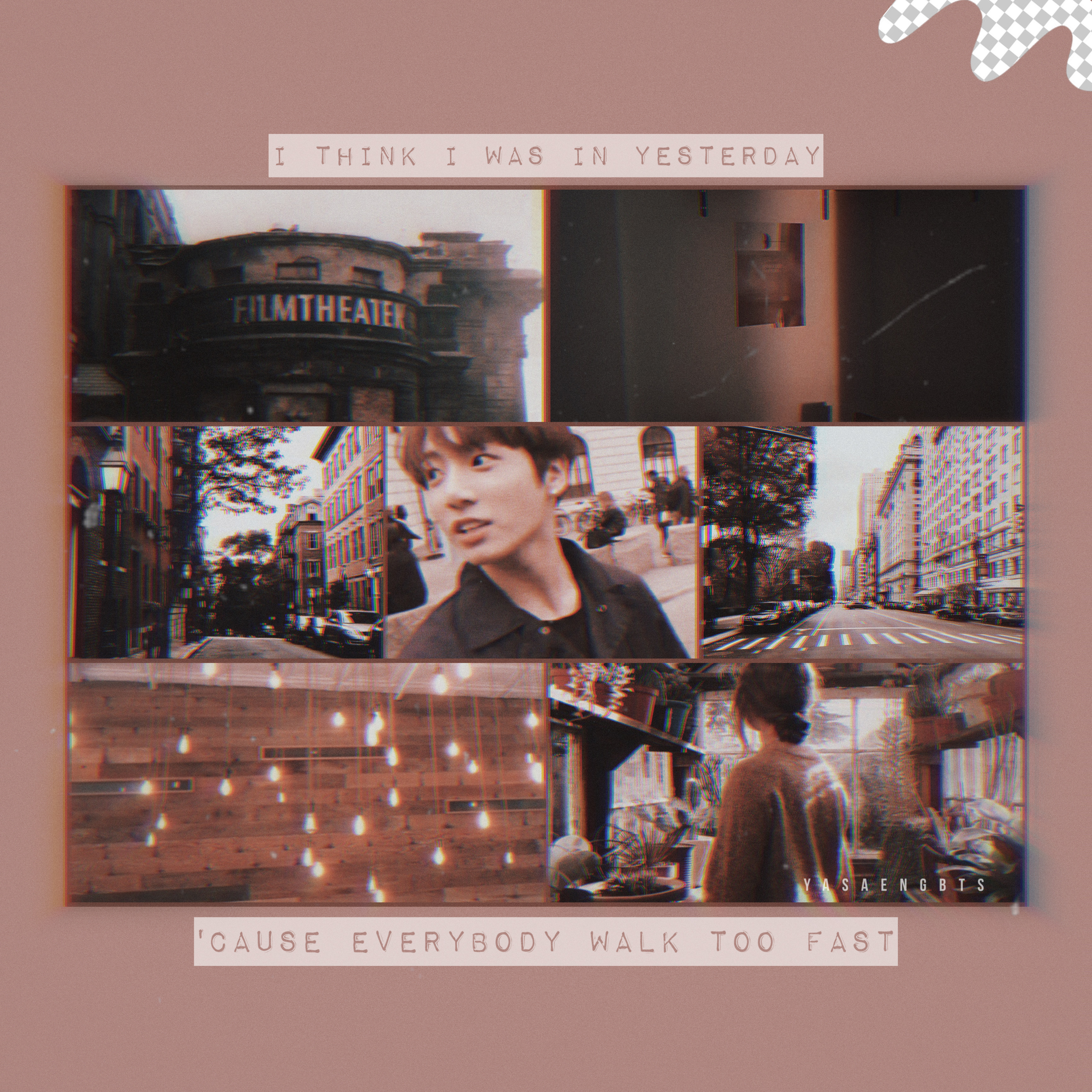 via Picsart
Include colors and fonts that fit with your theme.
Colors and fonts can convey particular moods and styles in just the same way that photography and graphics can. Including a variety of assets will help build out your overall mood and aesthetic.
Focus on composition, hierarchy and scale.
Once you have all of your ideas and pieces of inspiration down, it is time to start further organizing your mood board content. You can use the size and scale of your assets to indicate their importance. The order in which you arrange the pieces of your mood board can also help organize what the important parts of your vision are.
Add in notes where needed.
The beauty of mood boards is that pretty much anything goes! With that said, you can add in notes explaining your thought process for why you added certain things to your board. This is especially helpful if your mood board is being used as a point of reference for multiple people or teams.
Ask for feedback from others collaborating on the project.
Whether you are working on your mood board by yourself or with other people, asking for feedback can be key! It's great to get a set of eyes on your board from someone who isn't as deeply involved. Their outside perspective can help you to be sure that your direction and ideas translate.
How to Create a Mood Board with PicsArt
Now that you have all of the keys needed to make your mood board as great as can be, it's time to break down the steps on how to make a mood board. PicsArt is going to be your best friend for this! Here's the step-by-step:
1. Open the PicsArt app and tap on the + sign at the bottom toolbar.
2. Scroll down to Color Backgrounds and choose the color of your mood board backdrop. 
3. Tap Add Photo to add all the images you want to include in your mood board.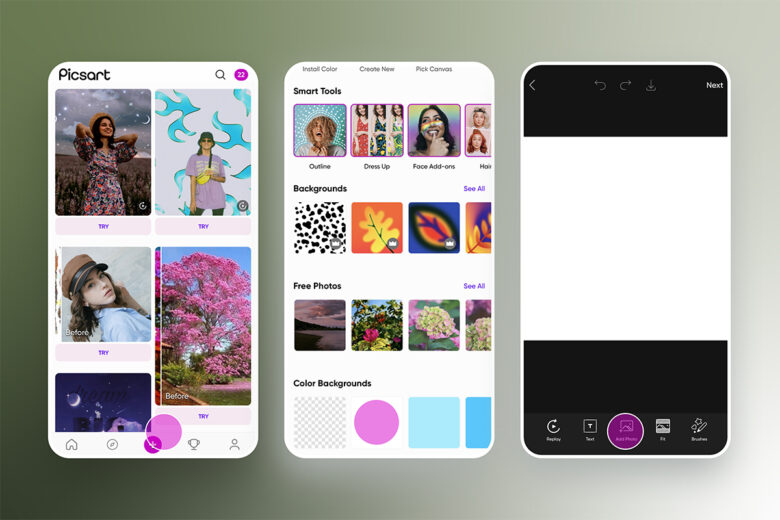 4. Tap on Stickers and Text from the bottom toolbar to design and arrange your mood board however you like. 
5. Tap Apply when you're done.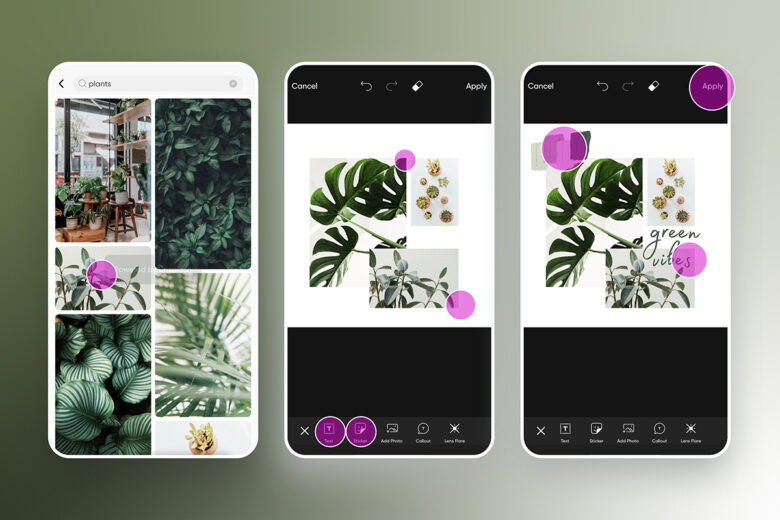 6. Tap Effects from the bottom toolbar to add cool effects and filters to your mood board.
7. Tap on the downward-facing arrow icon to save your mood board on your phone, or tap Next to save your creation and share it on Picsart with the hashtag #MoodBoard.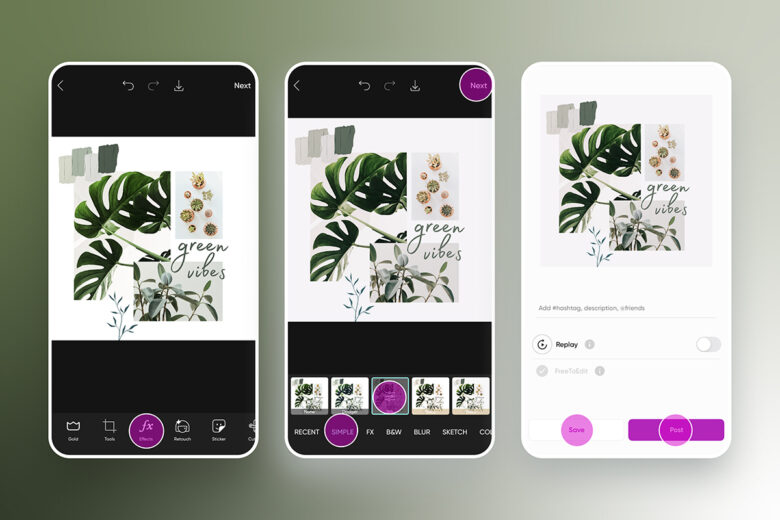 Picsart is a full ecosystem of free-to-use content, powerful tools, and creator inspiration. With a billion downloads and more than 150 million monthly active creators, Picsart is the world's largest creative platform. Picsart has collaborated with major artists and brands like BLACKPINK, the Jonas Brothers, Lizzo, Sanrio: Hello Kitty, I am a Voter, Bebe Rexha, Maroon 5, One Direction, Warner Bros. Entertainment, iHeartMedia, Condé Nast, and more. Download the app or start editing on web today to enhance your photos and videos with thousands of quick and easy editing tools, trendy filters, fun stickers, and brilliant backgrounds. Unleash your creativity and upgrade to Gold for premium perks!