Sometimes you're just a little low on inspiration. It's February. The perks of winter have worn off and we all just want a little sunshine. And we know how it is — you just can't figure out how to be creative when you feel stuck in the same old season.
Enter… the mood board.
A mood board is a photo collage that serves up instant inspiration. It's a collection of everything you love, all in one place. And it's easy to make with PicsArt backgrounds (or free to edit images) and our collage maker. We got this idea from Amy Marietta (@amy_marietta on PicsArt) over at A.M. Club, who also shared a bunch of her favorite PicsArt photo editing tips over at her blog — be sure to check it out and show her some love! And now, on to the photo collage tutorial.
Gather all of the images you'd like to put in your photo collage. Open the first one in the photo editor.
Tap on the Square Fit icon. Use two fingers to adjust the size and drag it to place it on your square canvas, leaving a small border around the photo. Tap on "Color" and select your accent color (we went with white). Tap on "Apply."
Tap on the "Add-Ons" icon and download the Holographic Backgrounds pack (or any other background pack from the PicsArt Shop).
Tap on the Square Fit icon again. Tap on the BG (background) option and choose your background. Place your photo, tap on "Apply" and save the picture.
Repeat steps 3 and 4 with all of the individual images in your photo collage.
From the Explore section, tap on the pink plus sign and select Collage > Grid to open the collage maker. Select all of the pictures in your photo collage. Tap on the grid you like to select it.
Use the "Border" and "Color" options at the bottom of the screen to customize your photo collage. If you'd like to adjust the placement of your images, tap to select one and drag it to a different place in your grid.
Tap on the arrow icon to finish. Save your photo collage and share it on PicsArt with the hashtag #MoodBoard!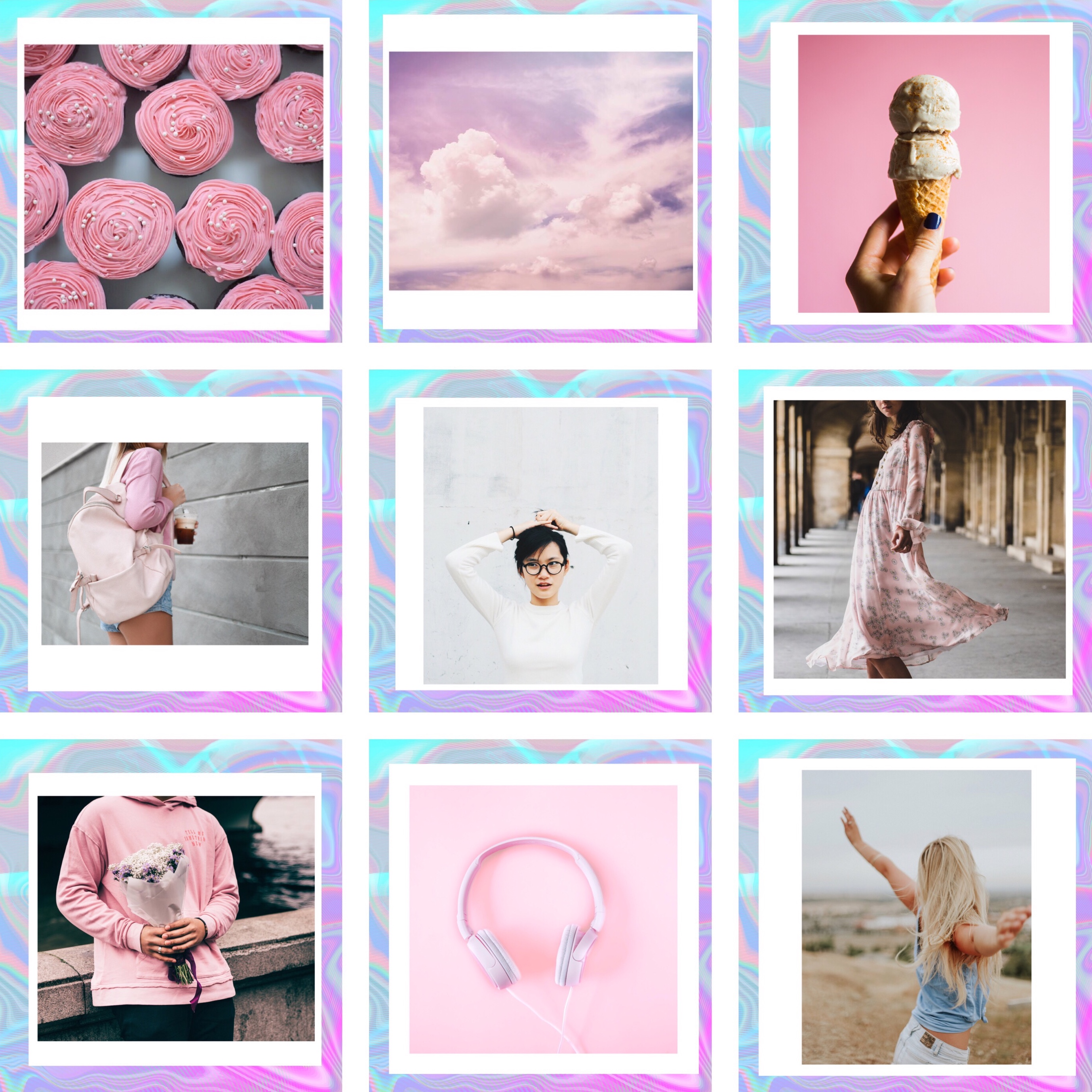 PicsArt photo editor and collage maker is all about you (learn more about PicsArt collage maker and frames). If you haven't tried it, you're missing out! Download the app to get in on the action.