Never heard of photo presets before? Lesson is in session. Photo filters can boost your brand presence, lend a cohesive feel to social profiles and curry favour with clients and customers alike. They're also incredibly easy to make. So much so, you'll wonder why you've left it so long to get involved. So let's get to it.

What Are Photo Presets?
Simply put, photo presets are made of editing setting combinations. The purpose of the preset is to save time, allowing you to instantly apply them with just one click or tap. Photo presets are designed to create a cohesive aesthetic across platforms and touchpoints. Once you've made custom preset filters, it's easy to apply their effect to all of your images.
Wondering what the difference between photo presets and photo filters is? Essentially, presets are more unique and customizable than standard filters. While filters allow you to change basic settings like color tone and exposure, photo presets let you fine tune images more effectively. You'll usually fiind filters embedded in apps like Snapchat, Instagram. In short, filters are akin to tools within apps, whereas presets are entirely customizable. And they can be made by anyone. 
There are lots of photo presets and preset packs out there for sale. Depending on where you look, a preset filter could cost anything from a couple of dollars to $70. However, you can make your own custom photo preset for free in Picsart.
How Do You Add Presets to Photos?
The best part about creating photo presets is that you can make as many as you want. You can have a preset for every mood, niche, work project, and seasonal occasion.

Just download the Picsart app, tap the + sign to open the Editor, and scroll across the bottom toolbar to add Effects, Masks, Brushes, and more to edit your photo. Don't forget to long-press on the Effects to further manually adjust them to your liking. When you're done editing, tap Next to be taken to the Save and Share page. Make sure that the Picsart Replay toggle is turned on and tap Post. This saves all of your manual edits as a Replay. Once you've saved your Replay, you can apply that exact edit to any other photo.   
The best part about creating your own cool filters and presets via Replay is that you can always make tweaks to the process. If one image isn't quite hitting the mark, you can pause the Replay application at any step, and make any adjustments needed.

Your Replay presets, and the presets of other Picsart users, are available on the Picsart Web Editor, too. Give them a try for yourself and see how easy it is.
What Are Some of the Most Popular Photo Presets?
Now sure where to get started? Check out some of these popular presets.
Vintage Presets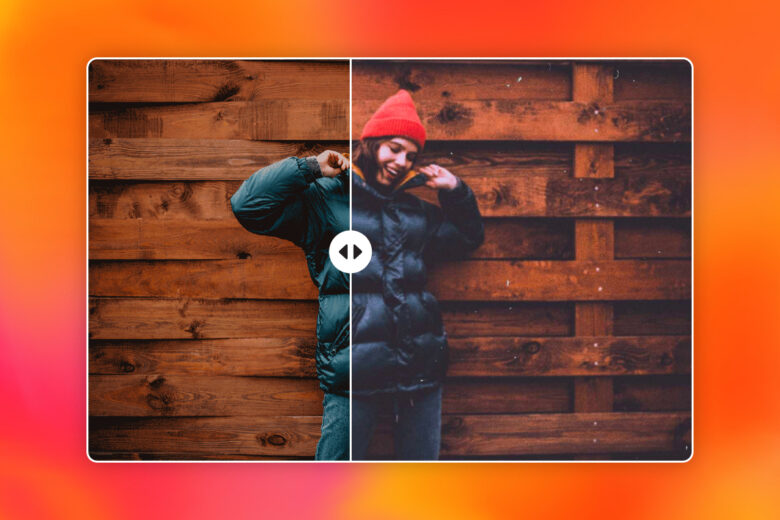 Think '90s film, grainy looks, retro feels, and a touch of nostalgia. Vintage presets will take your photos back in time giving your feed an old school throwback vibe. This aesthetic is commonly seen on the pages of celebrities, bloggers, and social media influencers. 
You can achieve a vintage look with Picsart Effects or by creating your own preset. Start with a filter Effect of your choice, then long press to manually adjust the color and blur. Be sure to toggle Replay on to save it. If you want to achieve more of a vintage film look or create a vintage film preset, check out all of the Dust Masks, too.
Golden Hour Presets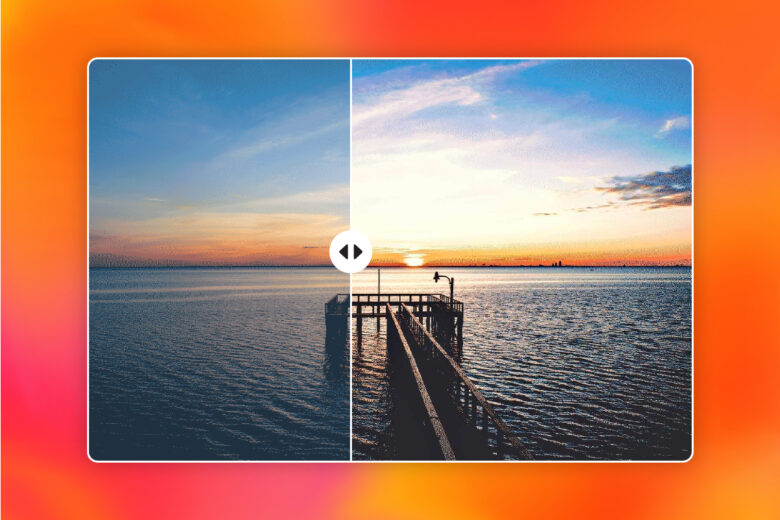 You can get that golden hour glow any time of day with a golden hour photo preset. No more having to wait for those fleeting minutes of the day to get the perfect lighting.

Want to try out another golden hour preset? Combine the SUN3, BRL2, and BRNZ4 filters to create the illusion of buttery sunlight. And because it's a Replay, it can be easily applied to your photos.
Cyberpunk Presets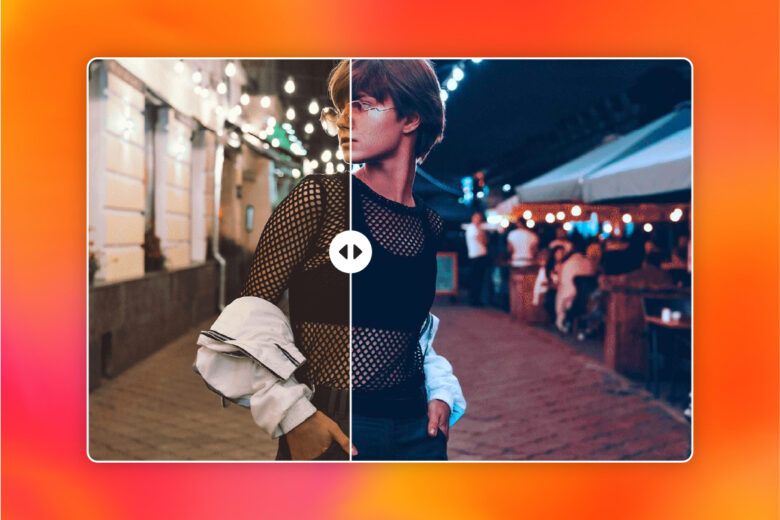 A little bit of punk and a little bit of neon makes for a very cool, gradient preset. Realism is out when it comes to adding this futuristic photo preset. With slight dystopian vibes, this photo filter look adds a bit of mystery to photos. You can easily make your own preset by combining any of the cyberpunk effects with masks. 
Light and Airy Presets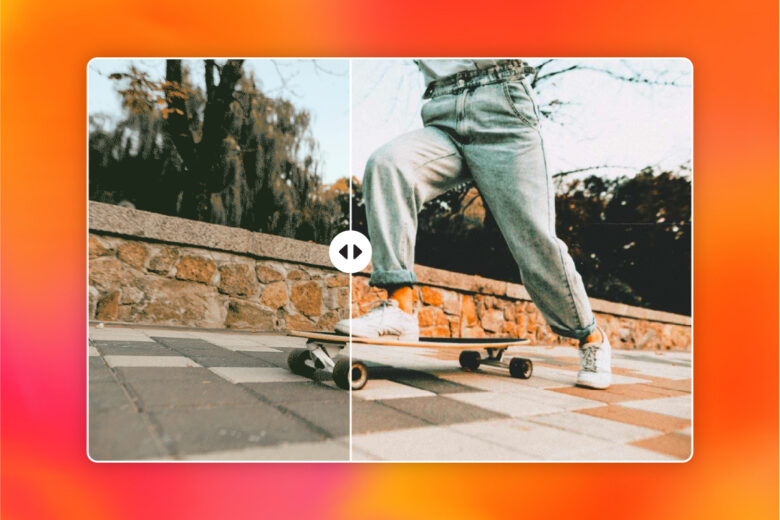 Wondering how to filter photos with a millennial aesthetic? This is the photo preset for you. Light and airy presets give your photos a soft, dreamy look with neutral hues. It's perfect for creating a cool, calming tone.
Bold Boss Presets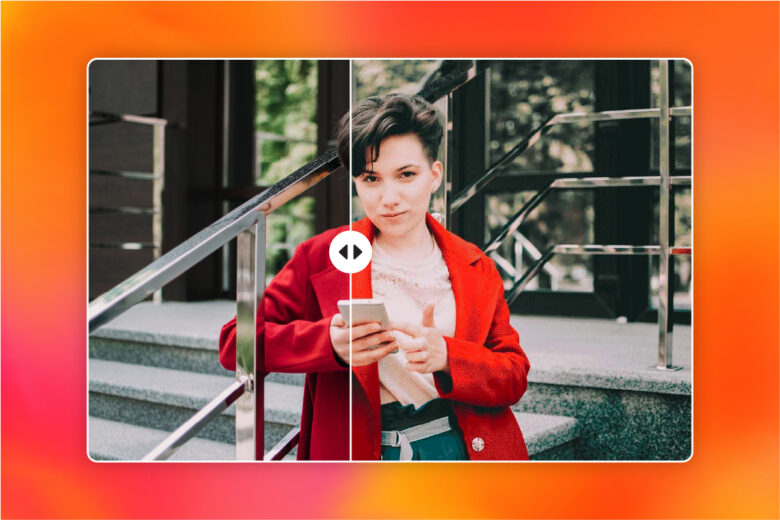 Calling all small business owners and brand designers. Make photos for your brand or business pop with a bold preset like this one. This Replay preset is an easy way to make your images stand out from the competition online. Since it's a custom preset filter, you'll save so much time on design work – without skipping out on quality. This preset looks especially good with food photography.

Throw Some Shade Preset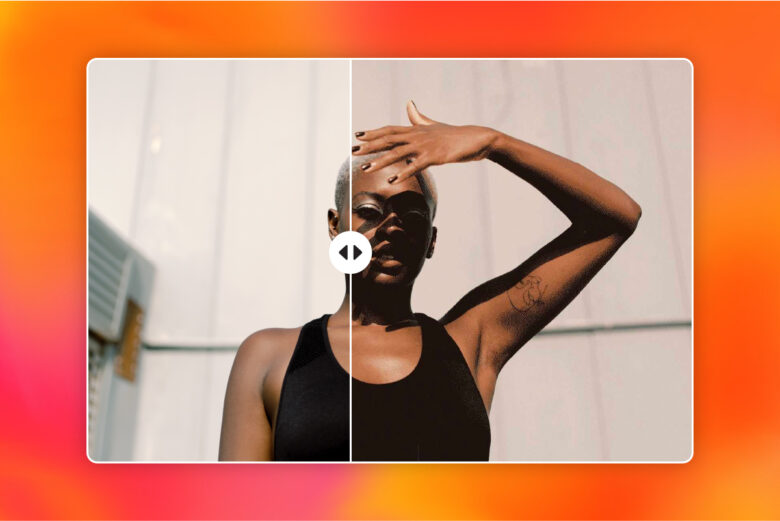 It's a mood. And what better way to incorporate it than with moody photo edits with shadows. By combining shadows along with other lighting effects, this preset adds mood and mystery to your photos. This type of high contrast photo preset looks great on portraits and wedding photography.
Black & White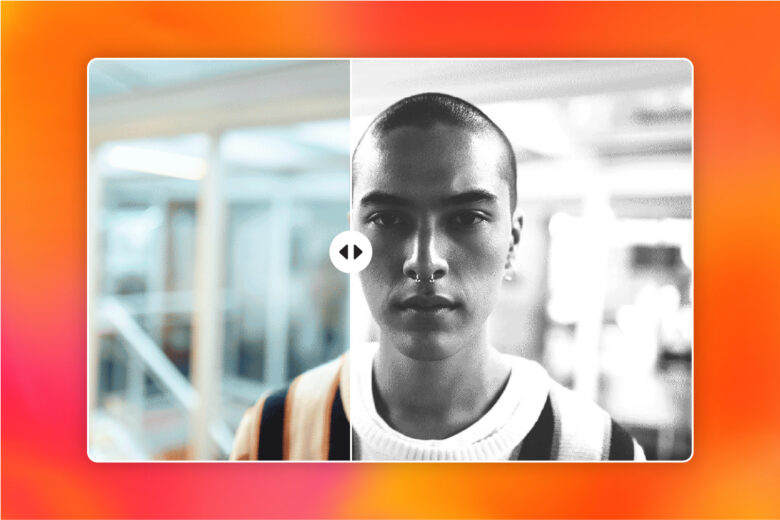 A classic for a reason. Adding a black and white photo effect is a super easy, yet impactful way, to add an element of intrigue to your photo. Have fun playing around with the settings to find which black and white photo preset makes the most sense for your aesthetic. Consider taking the effect one step further by adding other elements such as stickers and masks.
Looking for more? In Picsart app, simply tap the + sign to open your photo in the Editor and tap on Replay in the bottom toolbar. There, you can search for any community Replays, discover trending preset filters, access ones you've recently used, and browse favorites saved to your collections. The Picsart Widget also puts top Replays front and center for you to easily access and get inspired by.
Cool Photo Filters and Effects
Every photo preset starts with cool photo filters and effects. When it comes to creating your own, you just need to know how to filter pictures. Below, you'll find a few filters to start experimenting with. Find which ones best match your aesthetic and see what happens when you layer them together. Save them all on one edit as a Picsart Replay, and you've got yourself a cool custom photo preset.

Sketch Effects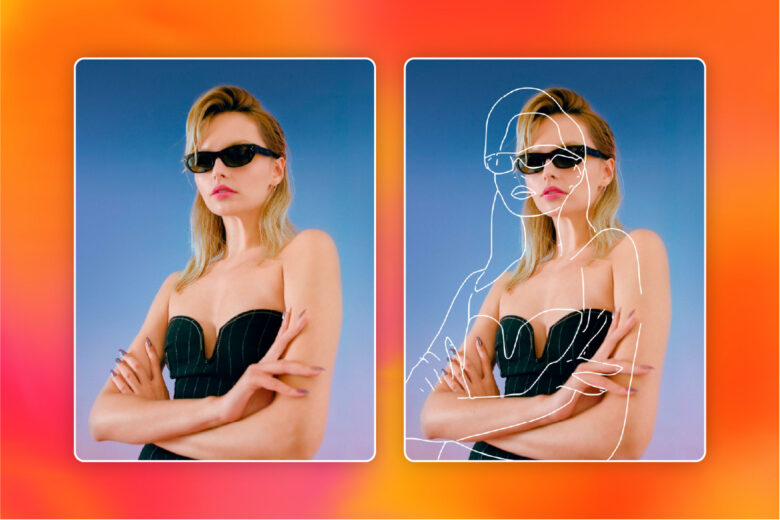 Sketch Effects is an easy way to add a creative outline effect to your image. All you have to do is open your photo in Picsart, select Effects, and tap on Sketch to open and apply the various Sketch effects. To give this effect your own personal flair, have fun playing with the thickness of the lines, color, and placement.
Light Filters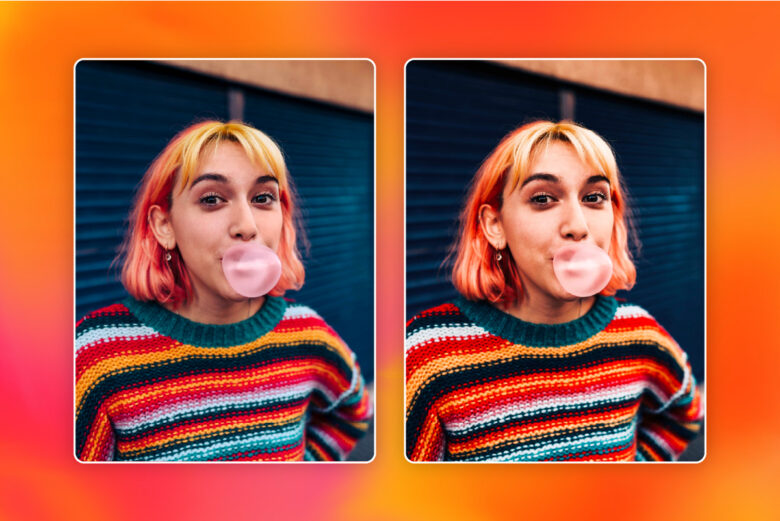 If you're looking for something subtle, try out different light effects. Picsart Light Effects has a wide range of filters and photo effects that transform images in natural and striking ways. Use these filters on their own or customize them to get that light and airy look for presets. They can also liven up your images for something more bold and dramatic, if you prefer. Simply upload your photo to the Picsart web Editor, click on Effects on the left panel, click on and click on Light Filters to start applying the light effects.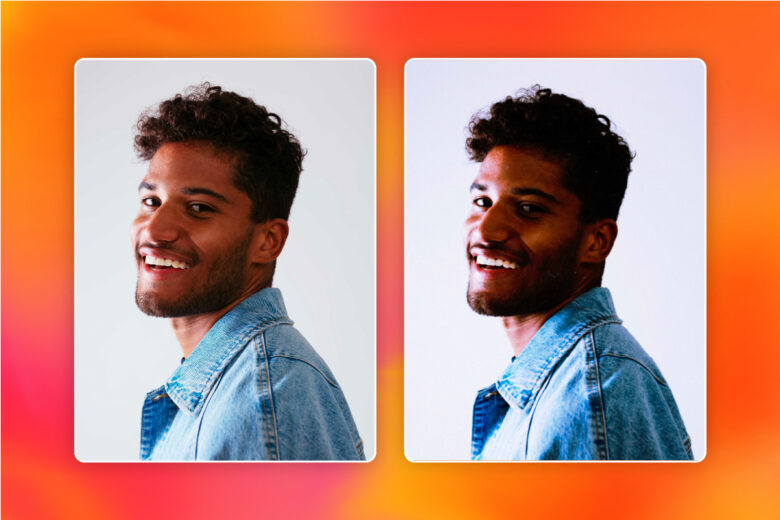 Another filter found under the Effects tool in the web Editor, this one is all about the tone of your image. With this handy tool, you can warm up or cool down your photo, but never lose the main colors. So how does it work?
With Picsart Color Toning tool, you can apply warm color filters, like orange or pink, to liven up your image. Alternatively, you can choose cooler tones, like blue and green, to create more of a mellow aesthetic. Picsart produces your selected tone by mixing your color with different levels of grey.
Double Exposure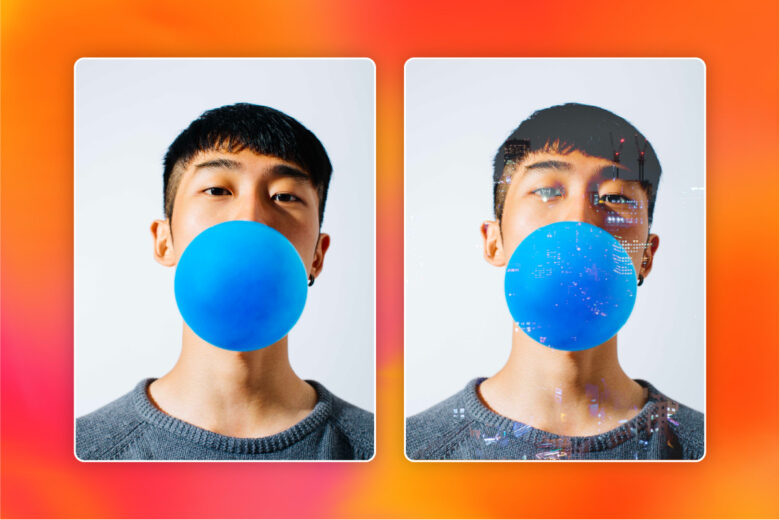 Creating a double exposure effect used to be time consuming, but now it can be done in just a few clicks. Just open a photo in the Picsart web Editor and click on the Effects tool in the left panel then Color Exposure. There's a variety of color exposure types to play around with. You'll have a dynamic, contrasting effect that will create an eye-catching edit.
Rainbow Filters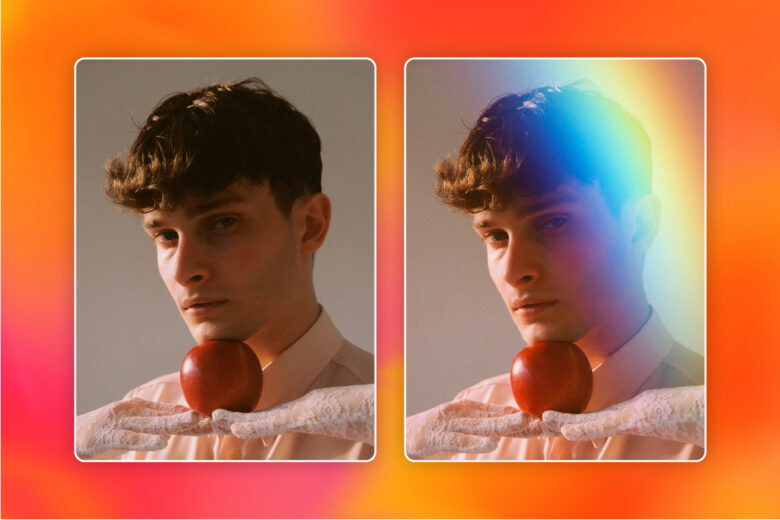 Adding a splash of color to photos is easy with Rainbow Filters. On Picsart, there are countless different rainbow filters to try. All are adjustable, too, making it easy for you to find that perfect custom hue and application. Simply click on Rainbow Filters in the Effects tab and start editing.
Overlay Effects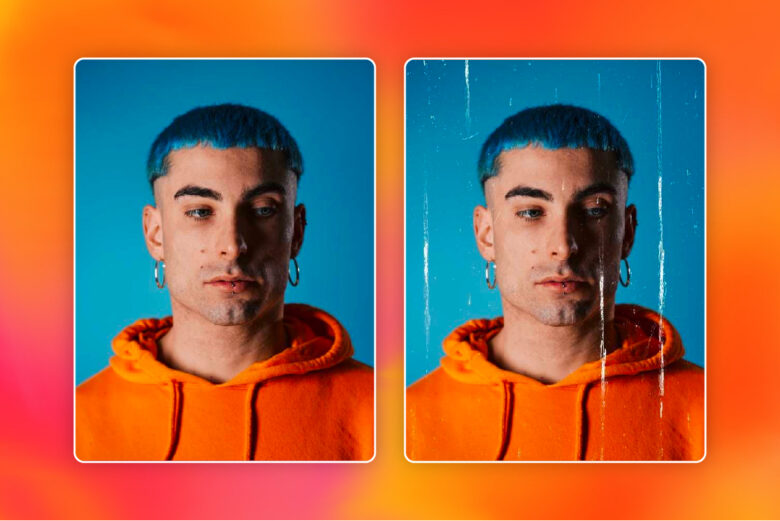 Photo overlays like masks are an easy, fun way to add a little extra light and dimension to photos. Some photo overlay effects include adding light flares, bokeh effects, dust textures, and snowy blizzard feels. Just like other photo effects and filters, you can adjust the effects further to create a custom look to fit your desired aesthetic. Apply them by clicking on Photo Overlays under the Effects tab on the left panel after you've uploaded an image to the Web Editor.
What Are the Best Filters for Instagram?
Instagram has its own suite of photo filters built in. Their most popular filters create different variants on your photo's temperature, tone, hue, and contrast. Some of the most popular Instagram filters are Paris, Melbourne, Buenos Aires, Jaipur, and Oslo. 
One thing you'll notice about Instagram filters is that there isn't much room for adjusting and customizing the effects. They work for a quick edit, but if you really want photos to pop, creating a custom photo preset is the way to go.

What Is the Best App for Photo Presets?
When it comes to making photo presets, use Picsart.

With Picsart Replays, you can easily create your own custom mobile presets. Now, you no longer have to worry about paying for other people's presets or having to tediously copy down all of your editing steps so that you can meticulously apply them to your photos every time you edit. Instead, simply edit your photo to your heart's desire, make sure the Replay option is toggled on upon saving it, and voila. You're ready to add your saved preset to any of the images on your camera roll or in Picsart #FreeToEdit image library with just one tap.

Ready to get editing? Here's the step-by-step on how to create your own mobile presets.
1. Open the Picsart app and press the + button at the bottom of your screen to open the Editor.
2. Select a photo to start editing.
3. Use Picsart editing tools to create your desired look. Experiment with FX, Filters, Masks, Stickers, and more, adjusting the levels until you are satisfied with your edit.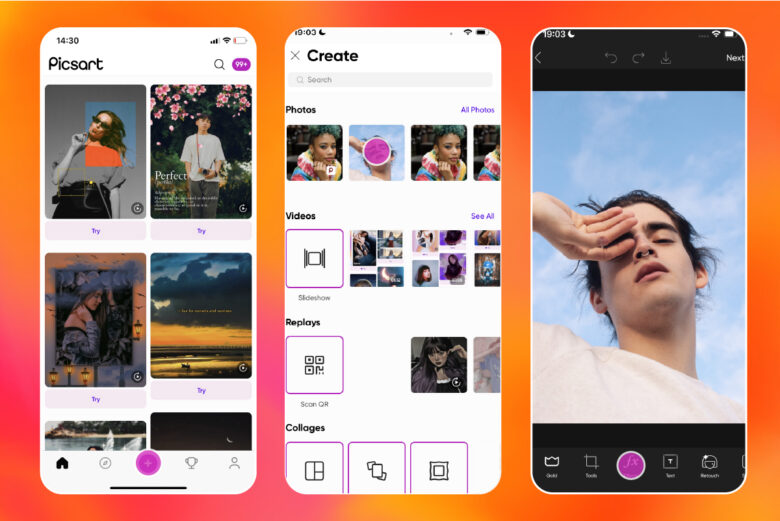 You can play around with the levels and adjust the filters and effects as much as you need to create your own unique aesthetic.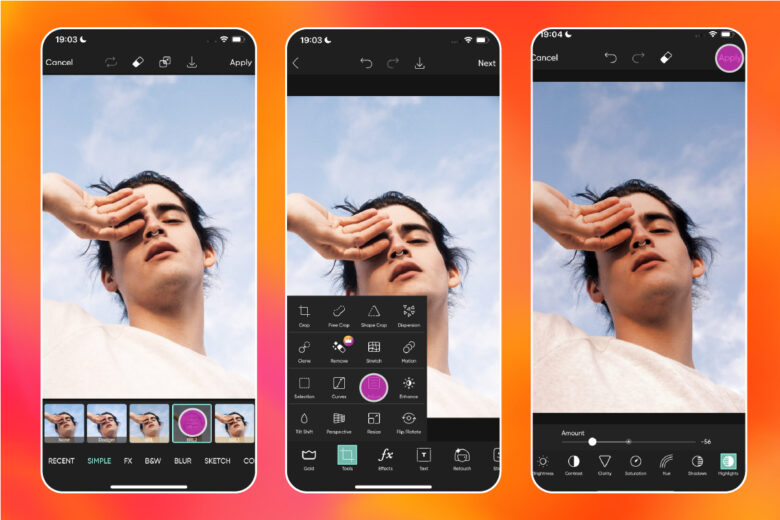 4. When you're ready to save and upload your photo, make sure to tap on the Replay toggle when you're done to save your new custom preset.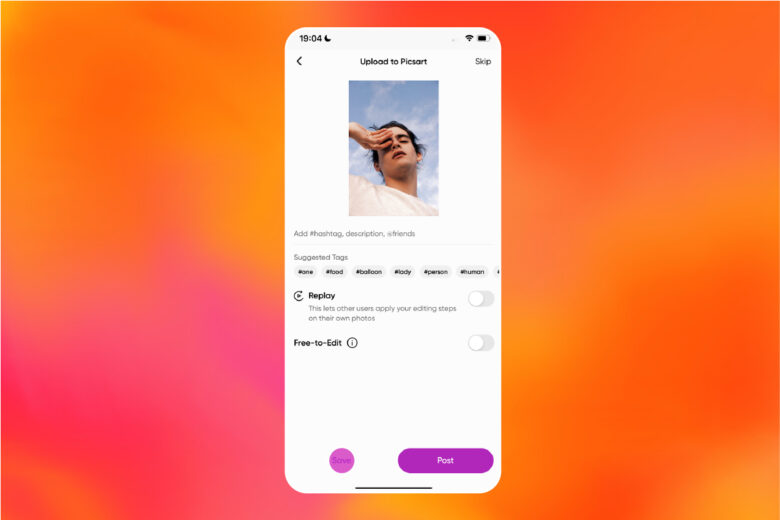 Remember: when you're ready to use your photo preset on another image, simply tap on Replay in the Editor toolbar and select your custom Replay. Tap to apply it to any other photo. Then save and share across the web.
Picsart is a full ecosystem of free-to-use content, powerful tools, and creator inspiration. With a billion downloads and more than 150 million monthly active creators, Picsart is the world's largest creative platform. Picsart has collaborated with major artists and brands like BLACKPINK, Taylor Swift, the Jonas Brothers, Lizzo, Ariana Grande, Jennifer Lopez, One Direction, Sanrio: Hello Kitty, Warner Bros. Entertainment, iHeartMedia, Condé Nast, and more. Download the app or start editing on web today to enhance your photos and videos with thousands of quick and easy editing tools, trendy filters, fun stickers, and brilliant backgrounds. Unleash your creativity and upgrade to Gold for premium perks!