Retro art throwbacks are a fundamental part of the graphic design world. No matter how much we advance in terms of styles and techniques, previous eras always make their presence felt in the process of creating something new. References to the past are a good way to celebrate the historical monuments within the graphic design sphere while adding a modern touch. 
If you think about it, vintage designs are everywhere. From fashion runways to movie posters, stylistic references to the '50s and the '70s are still incredibly relevant today. And who can really blame designers for this? Old-school designs are both fun and aesthetically pleasing, and it's easy to find inspiration with such a huge library of references from the past.
If you're also interested in this genre of throwback designs then you're in good company. With so much passion retro design around, but a distinct lack of helpful guides or entry points to draw inspiration from, we've decided to step in and make one. 
What is Retro Art?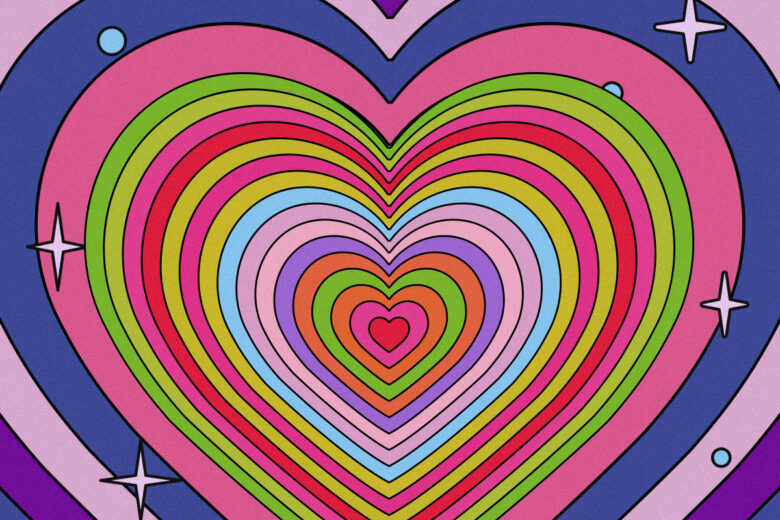 What better place to start than learning what retro art is? Retro style is a broad category that specializes in consciously imitating stylistic choices in historical art. While there's no strict limitation to which decades are included within this historical timeframe, generally retro art only covers the 19th and 20th centuries. More strictly, retro designs tend to focus on visual elements from the '20s to the '70s.
Retro art doesn't have to be completely accurate to the past. Often retro designs simply take a few elements from a certain timeframe and incorporate them into a modern environment. Nowadays, retro style is often used to describe new things that have the characteristics of the past. The word retro itself derives from Latin and means 'past times'.
History of the Retro Art Style
The retro art style doesn't have a definite history despite its prominent influence on graphic design and pop culture. Even long before the word retro was coined, graphic designers used references from the past in their art. Due to the fact that retro art is a broad category that includes many other styles, it's hard to pinpoint when it emerged. For example, Art Deco emerged in the 1920s, while another retro art style, Art Nouveau was created in the 1890s.
The popular retro pop art style was developed within the period from the 1940s to the 1960s. The style uses bold and eye-catching graphics that were easy to reproduce on a simple press. After a while the art style was forgotten about, however lately it experienced a resurgence. Nowadays most artists use computers to create designs inspired by this style. Some dedicated retro designers prefer to make the designs old-school style for a more authentic look. 
Retro Design vs. Vintage Design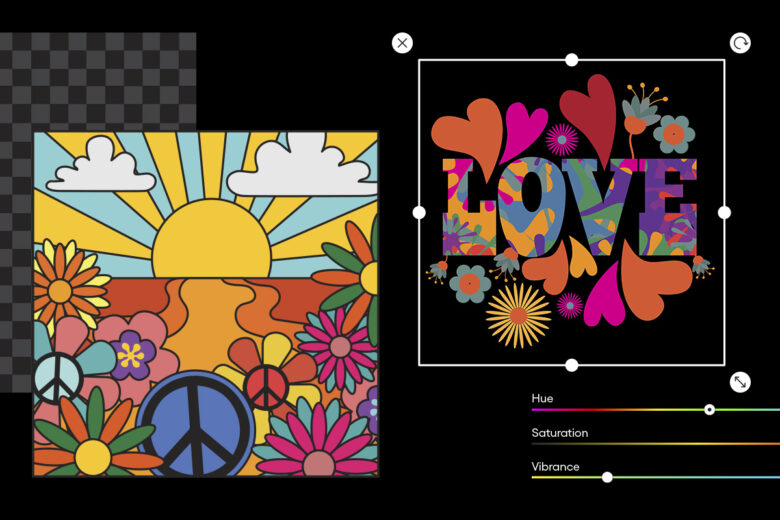 While the retro art style and the vintage art style are considered by many to be the same thing, there are quite a few differences. This doesn't mean you can't use the terms interchangeably, however you should take into account that in a more technical sense there's a difference between the two. 
To make it easier for you to understand the differences and the similarities between vintage and retro designs, we have compiled a small list of comparisons. 
1. Inspiration
Both retro and vintage designs have to use the same source for inspiration. People often refer to graphic design styles that are inspired by the past or are from the past as vintage or retro. If you want to be more accurate, vintage means designs that were made in the past while retro refers to designs that were simply inspired by the past. 
2. Authenticity
In terms of authenticity, vintage pieces are more authentic as they're the source of inspiration for retro designs. For example, within the fashion world, clothing pieces are considered vintage only if they were made between 20 to 100 years before. Generally, everything else is simply considered second-hand or simply outdated. If we apply the same logic to the graphic design industry, we may say that designs made from anywhere between 20 to 100 years ago are authentic vintage pieces, while more recent designs are retro. 
3. Cultural Significance
One thing that unites both vintage and retro designs is their cultural significance. Vintage designs had a major impact on the graphic design industry even before they were classified as vintage. The reason why these designs are still so popular to this day is due to how successful they were when they were first discovered. Many art styles that emerged in the 19th and 20th centuries are completely forgotten about, only the designs that were popularized within the mainstream culture are referred to as vintage styles.
Original Retro Design Ideas to Create With Picsart
If you're even slightly interested in creating retro designs, then you're in the best place ever to produce some of the most eye-catching and diverse retro designs possible in photo editing.
Picsart is filled to the brim with retro stickers and filters, which makes creating retro designs that heavily utilize these two functions extremely easy. All you have to do is pick a specific style or subgenre of retro designs and make your own by combining stickers and filters together.
Vaporwave
Vaporwave is a super popular retro subgenre both in Picsart and elsewhere. What started out as a musical subgenre has since transformed into a full-on visual style that's unlike any other. Aesthetically based on Xavier's album Floral Shoppe, it based itself as the visual source of the entire genre.
This retro genre uses the early internet as an aesthetic ramp to create a design mythos that is unlike any other. Ranging from late '90s webpage aesthetics, glitch and cyberpunk visuals, anime, neon colors, all the way to classical age statue busts.
You can achieve vaporwave retro designs easily with Picsart by using a background color that matches the iconic vaporwave pink and then using various stickers appropriate to the aesthetic. You can spice it up by using the text tool to add Japanese characters to the design. Finally, add a final layer of a vintage filter of your choice and you're good to go.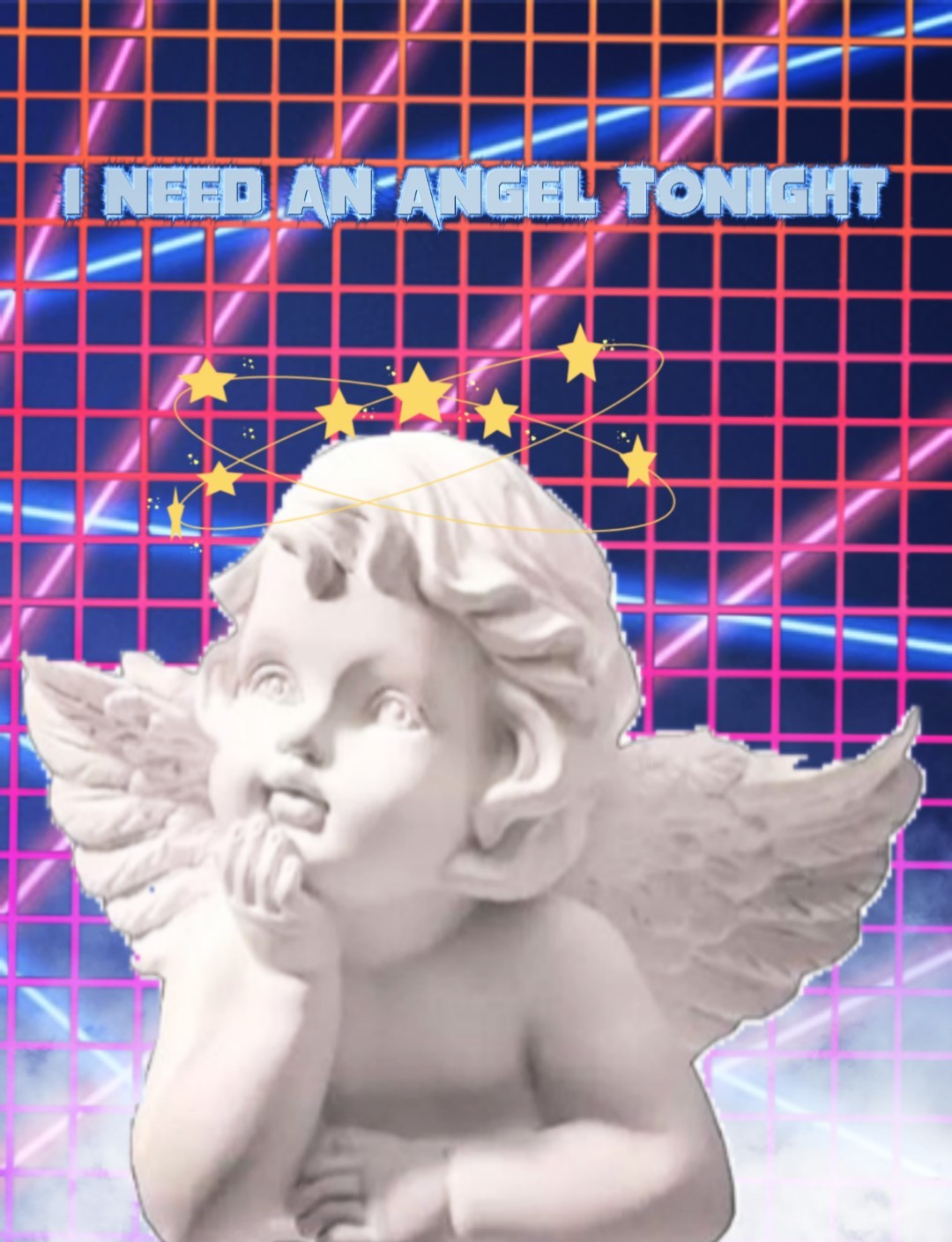 via Picsart
Steampunk
Steampunk is the perfect marriage of the past and the future in full retrofied glory. Heavily influenced by Victorian-era aesthetics, an alternate history where a world that's still powered by steam is able to create technologies that rival our futuristic imaginations.
This retro subgenre is all about clockwork, gears, and as you might guess, steam. Visual depictions of the genre almost always put the setting in the American Wild West.
So if you're looking to creating the ultimate retro poster for your room then grab a cool pair of circular flying goggles and a large clockwork-like object in the house, then shoot a couple of selfies in them, then use a combination of the Picsart ISL, SUN, SPC family of filters to add that iconic steampunk sepia tone to your photos.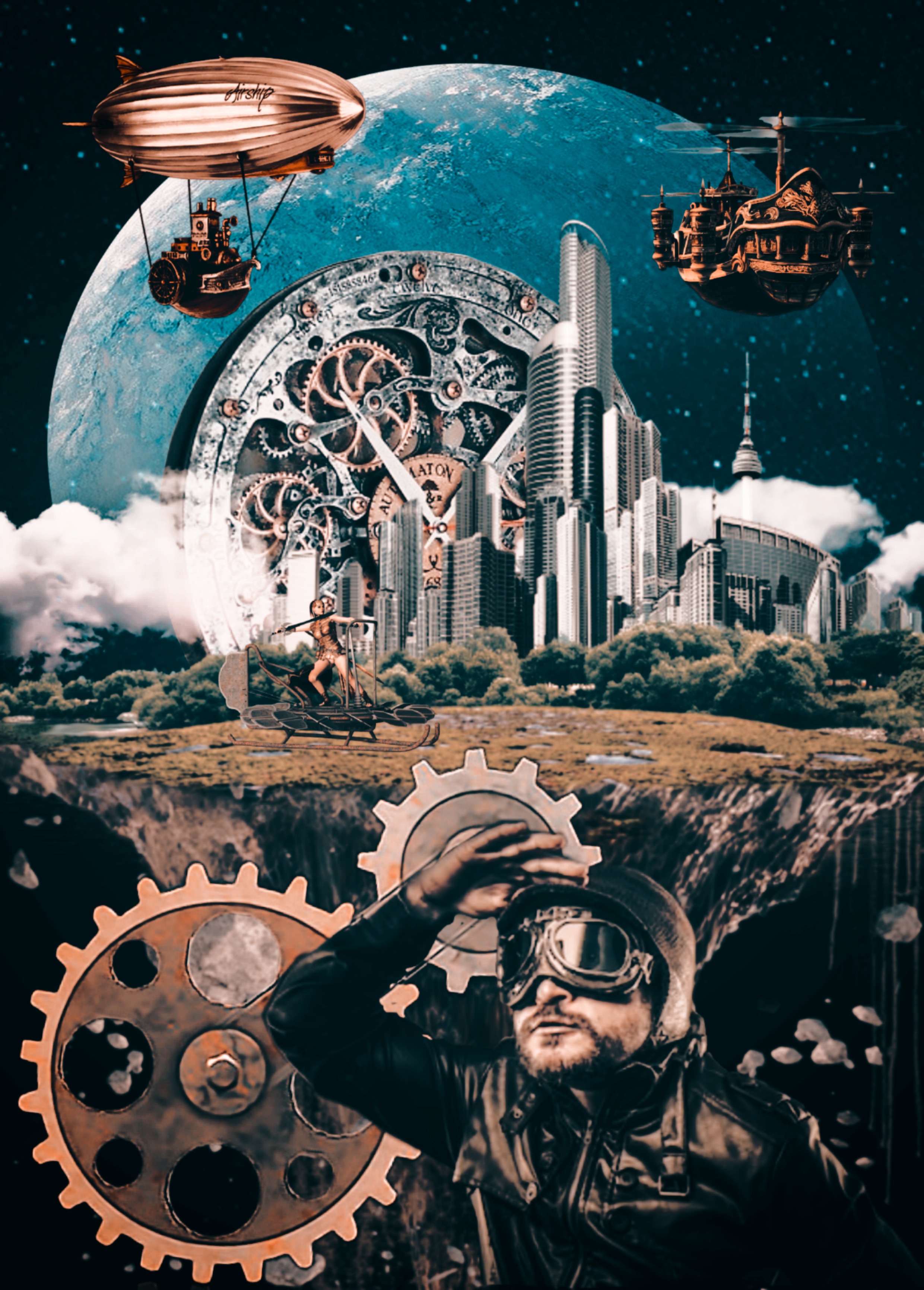 via Picsart
Bauhaus Collage
The Bauhaus art movement emerged in the 1920s and remained extremely popular until the 1930s. The style experienced has a new wave of popularity recently too. From minimalist designers to Instagram bloggers, everyone seems to be obsessed with this vintage art style again. 
Bauhaus designs mostly focus on balanced forms and shapes. Bold typography and large chunks of color are also a huge part of Bauhaus art. The retro reimagining of Bauhaus often combines all these elements with the human factor. A stylish photoshoot combined with Bauhaus-style backgrounds and fonts will make for an amazing addition to your feed.
In order to create your very own Bauhaus collage, you'll simply need to open the Picsart app on your phone and search for Bauhaus or Avant-Garde backgrounds. You can use a combination of vintage fonts and stickers to give your design a more dynamic look. If you don't have time to do it yourself, simply tap Replay on the image below and recreate it easily with your own images.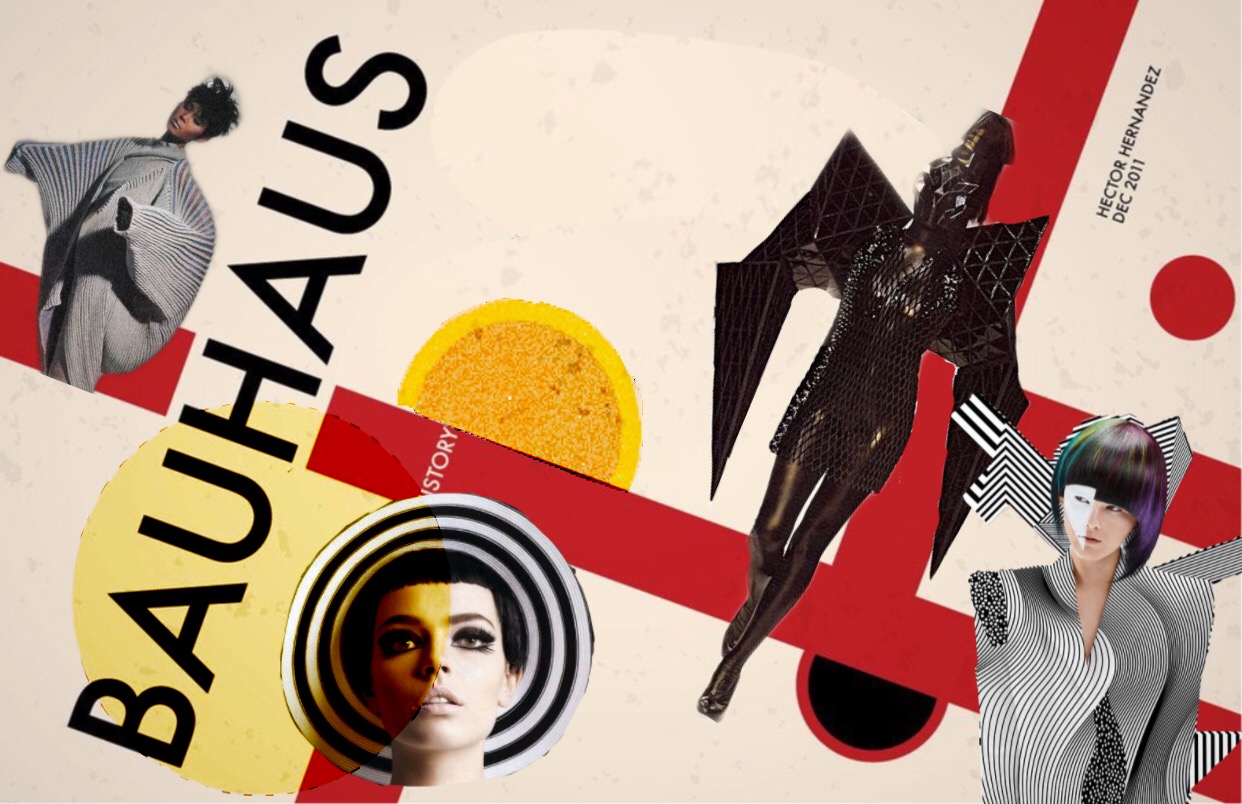 via Picsart
Page in a Journal
What's more vintage than newspaper clippings and collages? If you want to stand out on social media platforms, you should try this amazing retro design idea. You can use a very modern photo and simply combine it with design elements from the past to achieve an authentic retro aesthetic. 
If you want to recreate this image, then Picsart is the perfect platform for you. Open the app then pick an image either from your gallery or from the library of free images. Use the Cutout tool to quickly remove the background from your image, then use the Fit tool to add a newspaper background. Combine all this with stickers and a vintage filter of your choice and you're all set.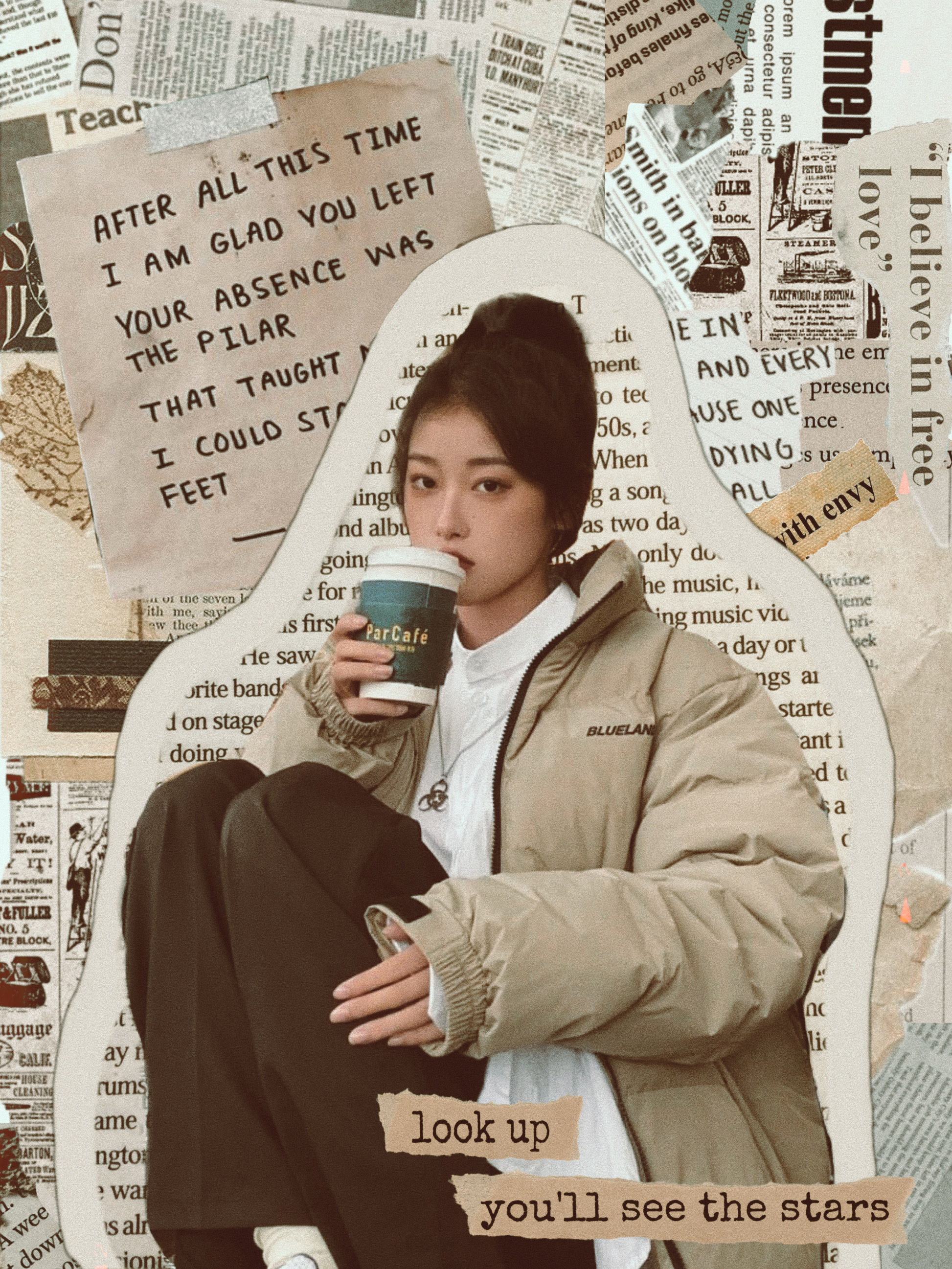 via Picsart
VHS
If you're a '90s kid then even at the mention of the word VHS the visuals should come at you like a truck. 
Nothing comes close to the nostalgia-inducing horizontal white lines that scratch across the screen due to imperfections in the tape. Now grab that one concept and turn it to a retro visual style that will keep your followers wanting for more.
Achieving this retro design with Picsart is so simple too. You can grab any photo and simply apply the VHS filter to it. This filter is specifically designed by our own designers to turn your photo into a VHS retro design with a single tap. Optionally, you can go to Stickers and type VHS in the search bar to add in additional objects that will instantly turn your edit to a 100.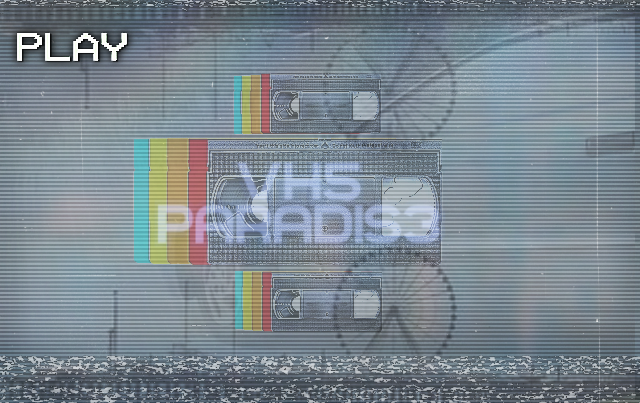 via Picsart
Pop Art
This style finds its roots all the way back in the '50s when artists such as Andy Warhol popularized the genre by grabbing imagery from popular and mainstream art and editing them in ironic ways.
To achieve this retro aesthetic you need some form of source material, such as old American comics or advertising art. And although a bit difficult to properly pull off, you can even go as far as using your own selfies for this.
With Picsart you can effortlessly make your own retro pop art designs, there's an entire category of effects and filters dedicated to pop art. Whether you're turning your selfies retro or making pop art out of mainstream art, the process is the same. 
Upload the piece of art you'd like to turn retro, then go to the Pop Art category in the Effects section and browse till you find your favorite.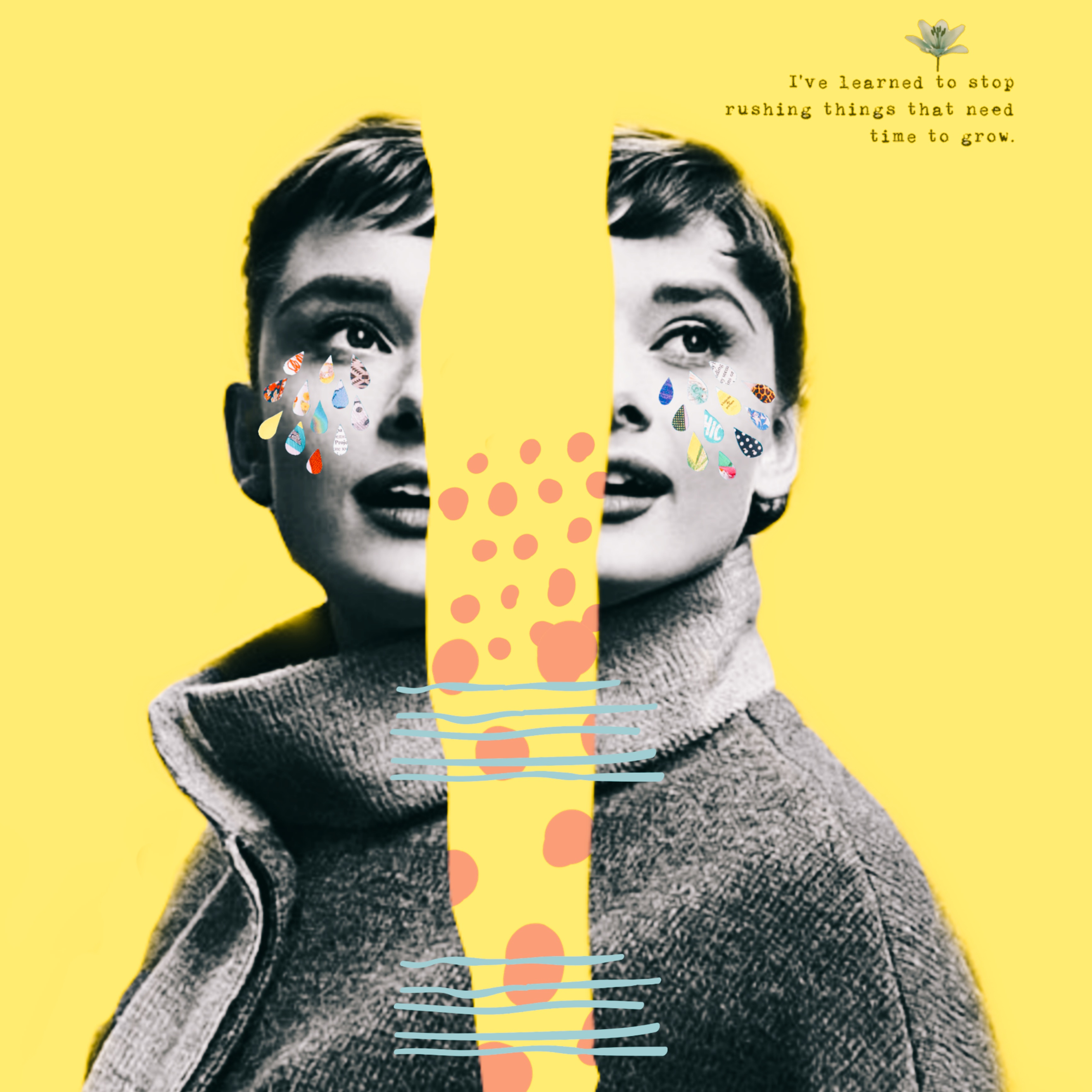 via Picsart
Grunge
Another callback to the '90s with this special retro design. To this day grunge plays a huge part in the lives of many teenagers. The Seattle grunge aesthetic popularized by Nirvana, Pearl Jam, and Soundgarden back in the day looms large over popular culture in many and varied ways.
Make full use of the Picsart collection grunge filters to make your own retro designs. Use any one of our four GRNG filters to instantly transform your photo to your favorite grunge aesthetic. Make sure to adjust the settings of each GRNG filter to get the most out of each one.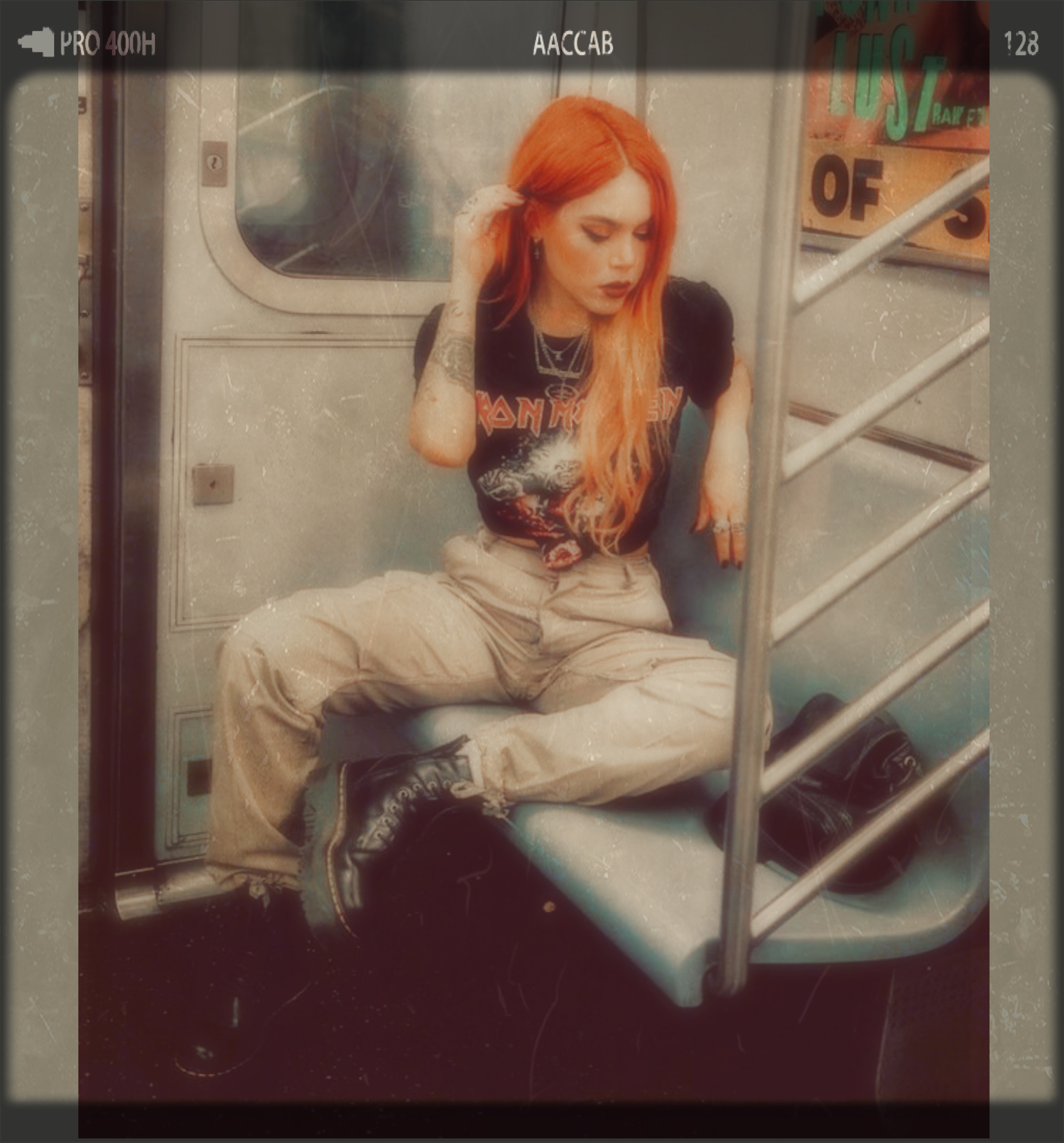 via Picsart
Picsart is a full ecosystem of free-to-use content, powerful tools, and creator inspiration. With a billion downloads and more than 150 million monthly active creators, Picsart isn't just the world's largest creative platform; we're also the fastest growing. Picsart has collaborated with major artists and brands like BLACKPINK, the Jonas Brothers, Lizzo, Sanrio: Hello Kitty, I am a Voter, Bebe Rexha, Maroon 5, One Direction, Warner Bros. Entertainment, iHeartMedia, Condé Nast, and more. Download the app or start editing on web today to enhance your photos and videos with thousands of quick and easy editing tools, trendy filters, fun stickers, and brilliant backgrounds. Unleash your creativity and upgrade to Gold for premium perks!