Nashville, Tennessee is so closely tied to country music that a lot of people couldn't tell you anything about the city except what it sounds like. It's been like that for almost a century, but when photographer Jim McGuire arrived in the 1970s it was a special time, because simply put, everybody was there.
The first generation of recorded country stars from the 20s were burning up stages alongside younger legends-in-the-making. We're talking everyone from Bill Monroe and Johnny Cash to Willie Nelson and Dolly Parton. They didn't just all end up in front of Jim's camera, but his home studio became a late-night headquarters for pickin' parties (as in guitar picking), where the best musicians in Nashville came to let loose and jam with each other.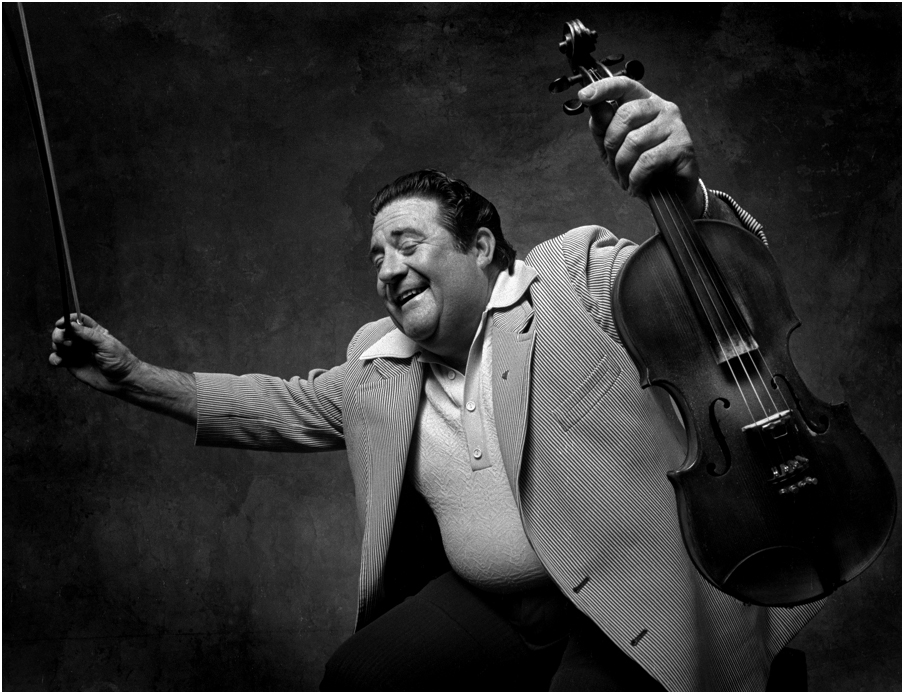 Catch our interview with Jim below to read the stories behind his amazing Nashville Portraits.
How did you form such a strong connection with "hillbilly music" growing up in New Jersey?
I graduated high school in the 1950s and grew up in the middle of the state that was largely rural. Many of the kids in my class came off dairy farms. I got hooked on country music from a powerful radio station in Newark…
I was in Vietnam in 1964-65 and there was a guy in my barracks that was a real-deal hillbilly from West Virginia. He had a guitar and knew hundreds of those old mountain songs and would sit around and sing every night. It was great and I was hooked.
How did the Nashville Portraits start?
Irving Penn! Penn was one of the premier New York fashion photographers… He worked mostly in B&W and did a series of portraits he called "Small Trades." He took everyday working people, plumbers, firemen, butchers, and photographed them on an old canvas backdrop in their work clothes and tools of their trade.
It was a simple but brilliant idea — that I stole from the best in the business. So I painted an old canvas backdrop that looked like Penn's and decided to do B&W portraits of musicians with the tools of their trade.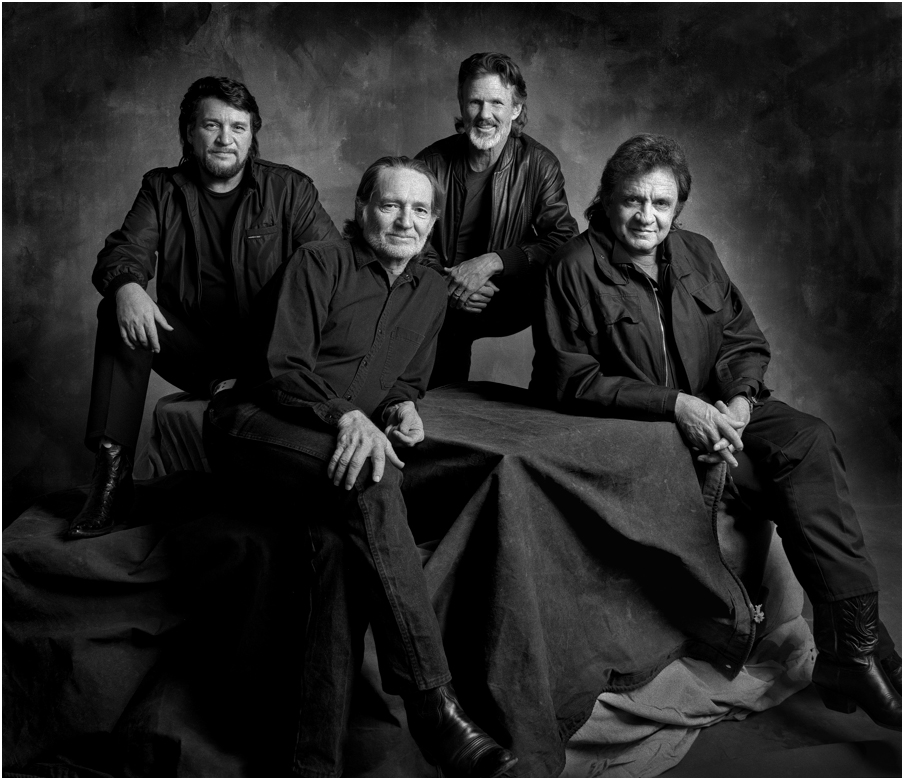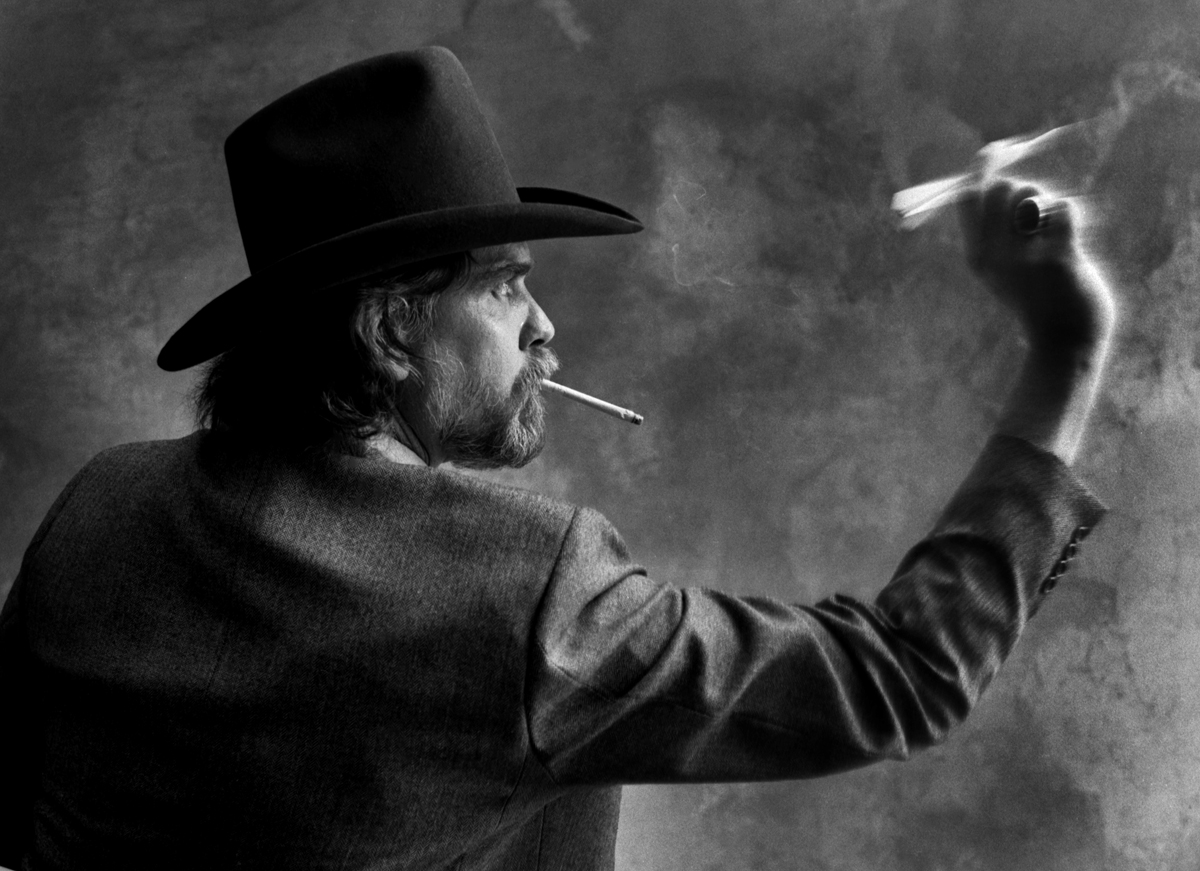 What portrait was the most fun experience?
I guess one of the best was a very late-night birthday party for my trusty assistant, R.B. Miller on his 40th birthday. He was wearing a very nice tweed sport jacket that his wife had just given him for his birthday. And very late into the night, after lots of drinking, he and Guy Clark got into some pretty serious dart throwing, and (for) the last bet of the night, they were playing for Guy's cowboy hat against R.B.'s new tweed sport jacket and Guy won.
That is not the first time I saw Guy hustle someone on the dart board; he was quite good at it. So Guy wore the jacket home that night, but R.B. got so much grief at home he had to call Guy the next day and ask for it back. There's a portrait of Guy throwing a dart wearing R.B.'s tweed jacket.
Were there any portraits you told yourself that you absolutely had to capture?                
I was a huge bluegrass fan from very early on… but the one I never got a call to shoot was Earl Scruggs. I don't know why but I have the feeling that I must have rubbed [his wife] Louise the wrong way at some point. But in the end, [his sons] Gary and Randy called me to shoot him for a new project and I was thrilled to finally get him in front of my canvas.
It was one of the easiest sessions I ever did as he just sat and picked while I shot… it's actually one of my favorite portraits. And I was thrilled when after he died the boys called me to ask if they could use that portrait on his gravestone… quite an honor for me.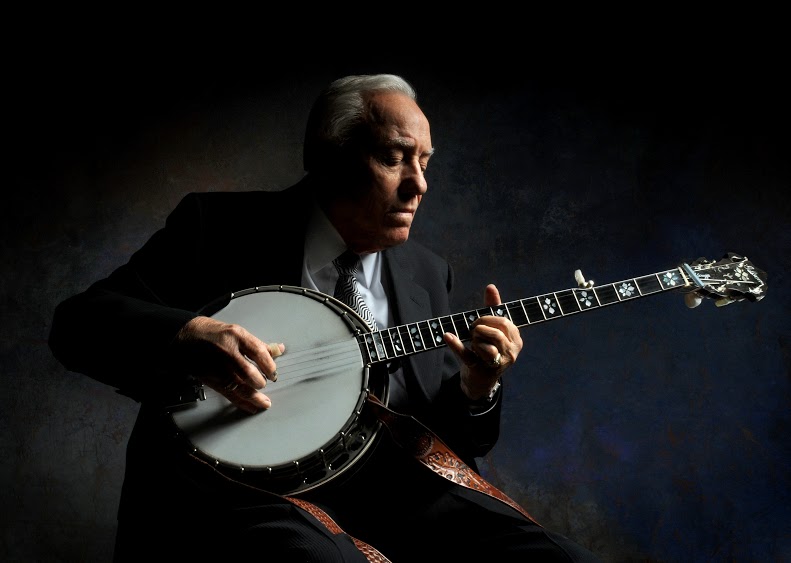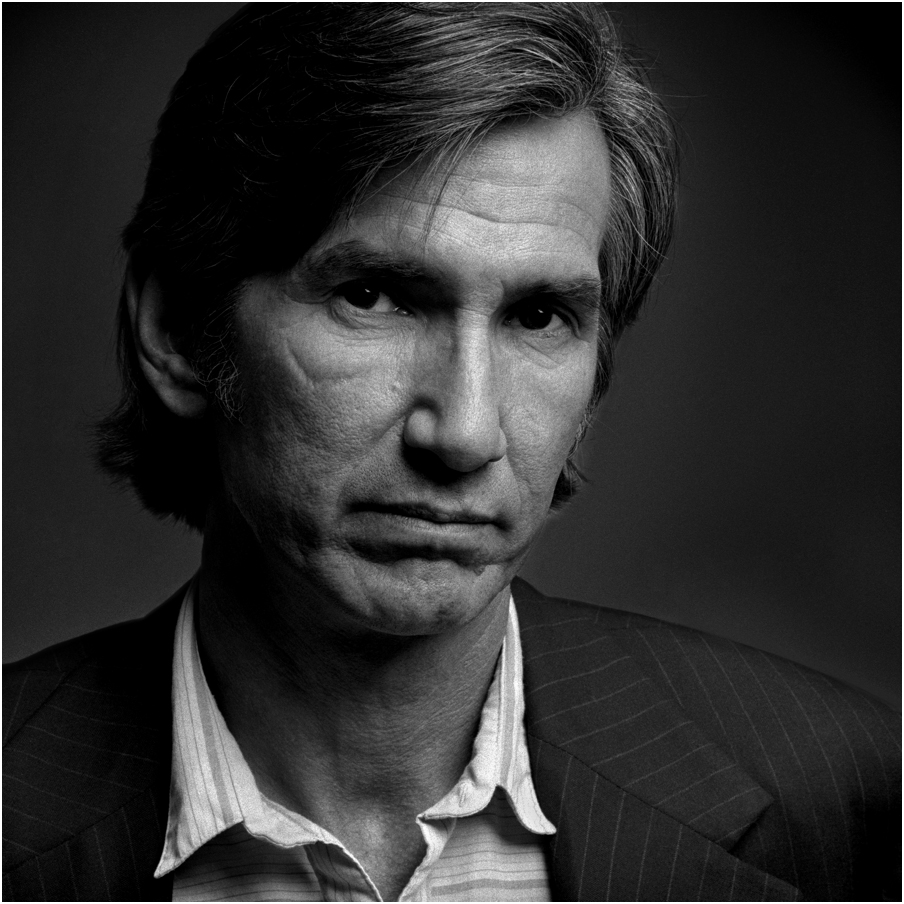 I have to be self-indulgent for a second and ask you about one of my favorites, Townes Van Zandt.
I can't say that I was one of Townes' best pals, but he was best pals with Guy Clark, who was one of my best pals, so I got to hang with him and Guy quite a bit. He had a strange mind, quirky and unsettling to be around; he was sharp and quick and very funny. I don't think I was ever [not] around Townes when the first thing he wanted was to flip a coin with you for money, and he always won.
But those songs, where they came from, nobody knows…not even him. He was always at a loss to explain his songs when people asked him to. You could sense he was a troubled soul by the sheer amount of alcohol he consumed….it was uncanny, and you knew deep down it was not going to end well.
Which Nashville portrait evokes the fondest memories?
I guess the Bill Monroe. Every time I look at that image I'm amazed. I had no idea that Bill had been carrying that image in his mind all along. It was shot after a fairly typical portrait session ended. As we were packing up, he asked if I would shoot one more portrait, just for him, and he went into that pose holding his mandolin like it was his child.
I couldn't believe my eyes. I would later learn that it was right after he got his famous mandolin back from Gibson, after they put it back together after being smashed into a million pieces by an irate woman.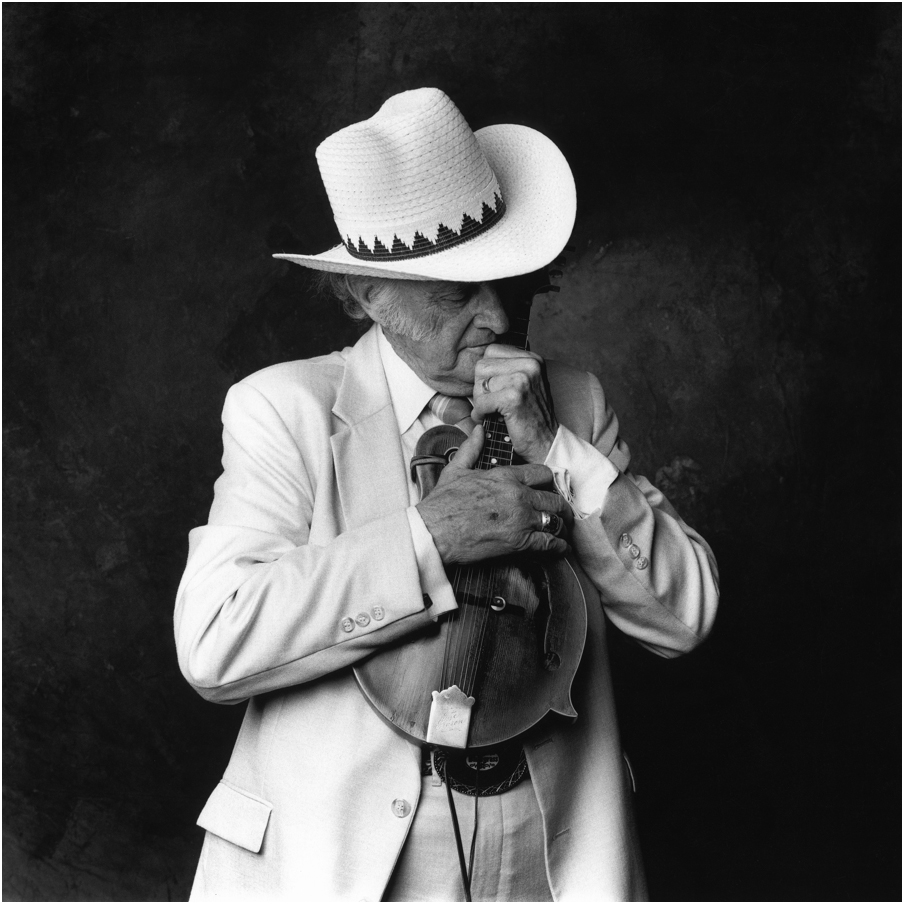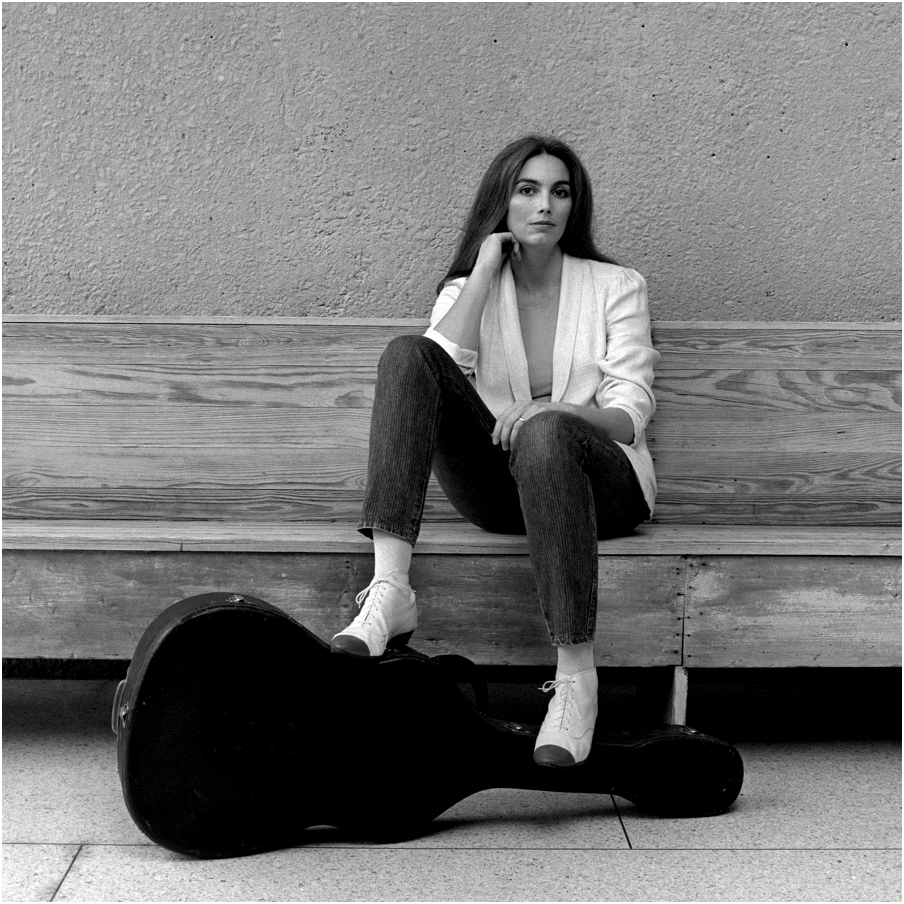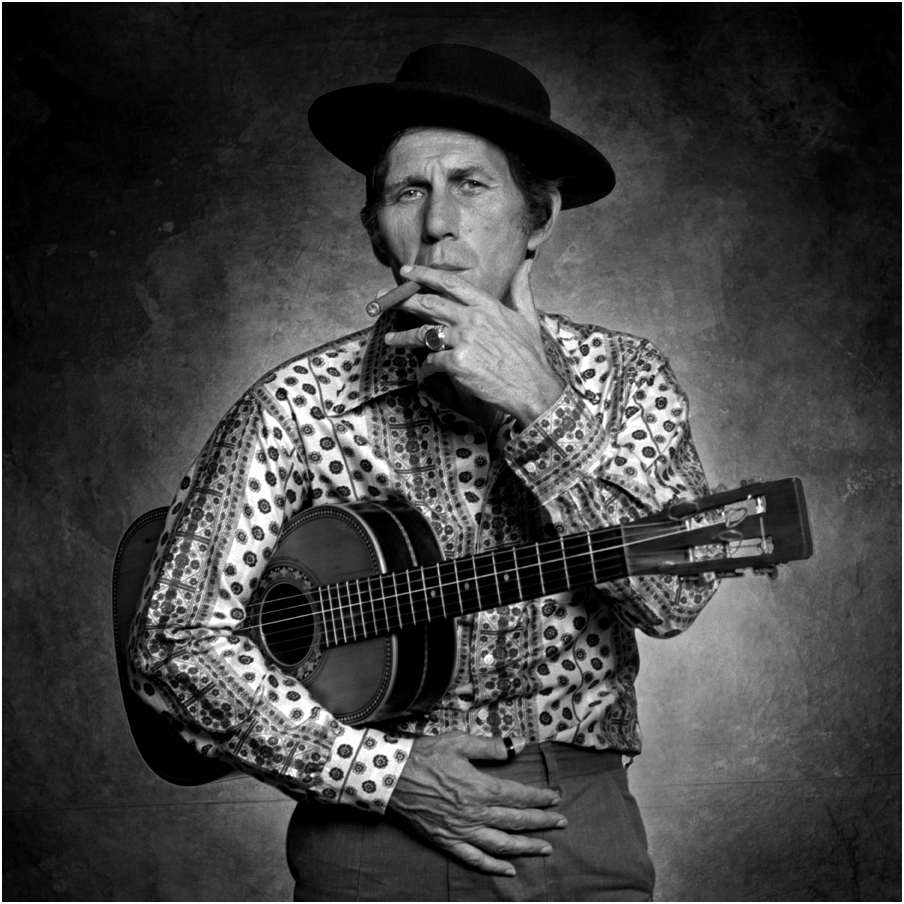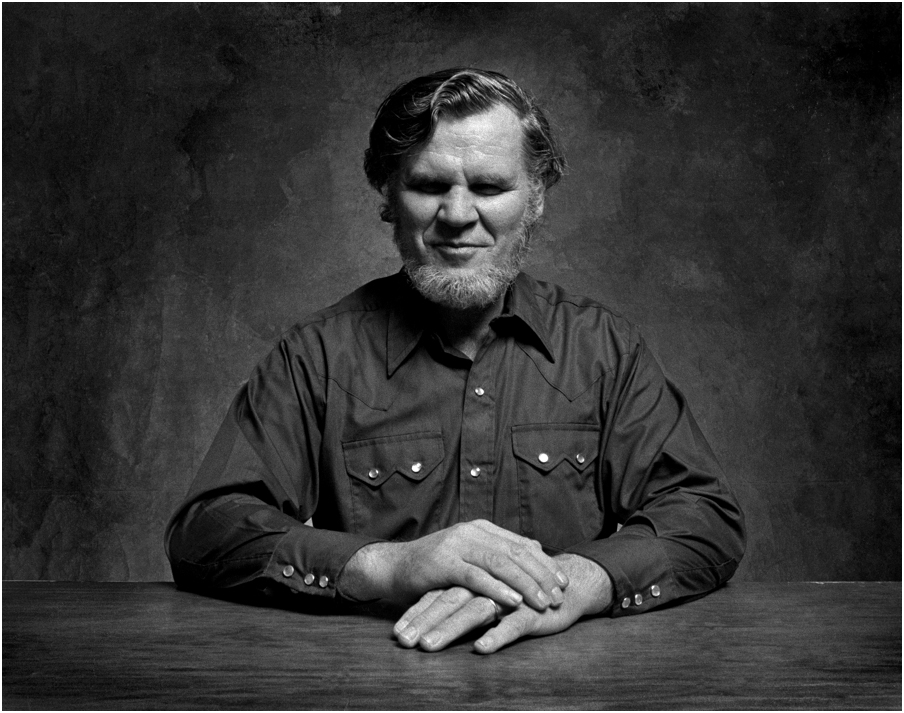 Before they were legends, they were friends up late playing music together. Share your jam sessions with your pals on PicsArt photo editor with the hashtag #PickinParty.