When designing a new logo, you need to make thoughtful, calculated decisions on colors, fonts, and shapes. That's right – logo shapes play a part in establishing the mood and shaping a customer's perception of your brand. Your logo is one of the most important aspects of your brand. So before you start designing, take some time to reflect on what you want your logo to represent. 
You're probably asking yourself, "What is the meaning of logo shapes?" Much like how colors represent different moods (e.g. green is often used to represent eco-friendliness), there is also a psychology behind shapes.
So how do you know whether to use a circle or a square in your logo design? In this article, we break down logo shapes, geometric logo design, and cool shapes for logos. First things first, we're going to answer the biggest question: What is the meaning of logo shapes?
What Is the Meaning of Logo Shapes?
Logos are a small image that pack a lot of punch. And understanding the meaning behind logo shapes is key to picking the right logo for your brand. Straight lines, circles, curves and jagged edges might all seem like they're just different strokes of a pen (or mouse), but they all pack a different message. 
Check out what ten of the most popular logo shapes mean:
1) Squares and Rectangles
Squares and rectangles are simple, solid, balanced shapes that are just about everywhere. They're one of the most commonly found shapes in human-made designs, products, and buildings.
Squares aren't just practical, they're also great at communicating power, intelligence, and stability. Their strong angels bring a balanced feel to designs and are great for framing or drawing attention to specific parts of a composition. 
On the flip side, these attributes can also signal negative responses. The rigidity of the shapes can be interpreted as inflexible, and the lack of flow can make it hard for people to emotionally connect with a rectangular logo.


2) Triangles
Much like squares and rectangles, the sharp angles of triangles form a strong and impactful message to the viewer. This shape is used to represent balance, symbolizing harmony and symmetry. 
Triangles are often used to represent perseverance and success. Because the wide base gives way to a smaller, pointed top, a triangle logo alludes to a journey of goal setting, achievement, and upward motion. The peak of a triangle, much like the top of a mountain, triggers feelings of success and accomplishment.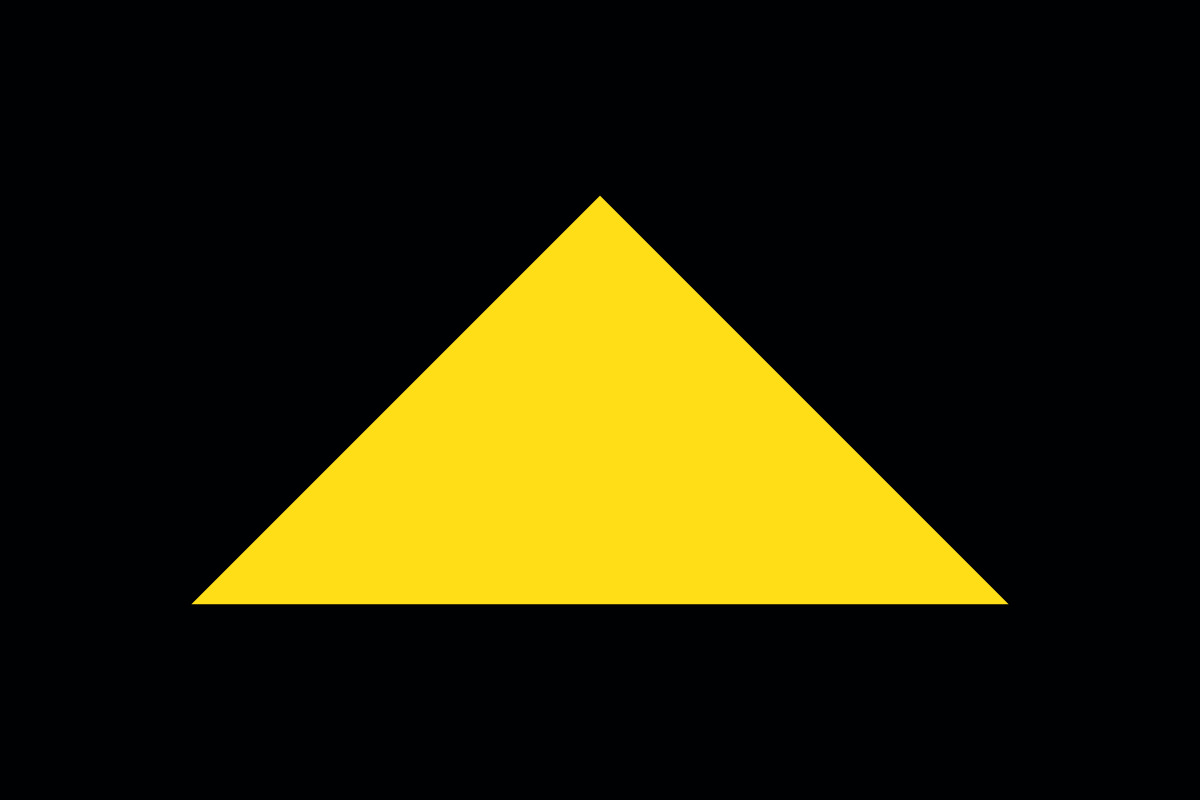 3) Circles, Ellipses, and Ovals
Given that sharp angles are used to represent strength and impact, we can naturally conclude that circles, ellipses, and ovals do the opposite. These round shapes feel comforting and calming.
Visually, circular shapes are pleasing to the eye. They can also be pleasing emotionally as they trigger feelings of happiness, light-heartedness, and inclusivity. Circular shapes are often found in nature which can signal a sense of serenity in logo design. Round shapes are great for wellness or hospitality brand logos.

4) Polygons
Combine the strength of angular shapes and the natural calming attributes of circles that tend to calm people, and you've got a polygon. Their sharp angles signify structure and strength while their relation when combined together instills a sense of whimsy and awe. This is commonly experienced in honeycombs. The complexity of a polygon makes it adaptable for an industrial, futuristic vibe, or a natural, strong feel.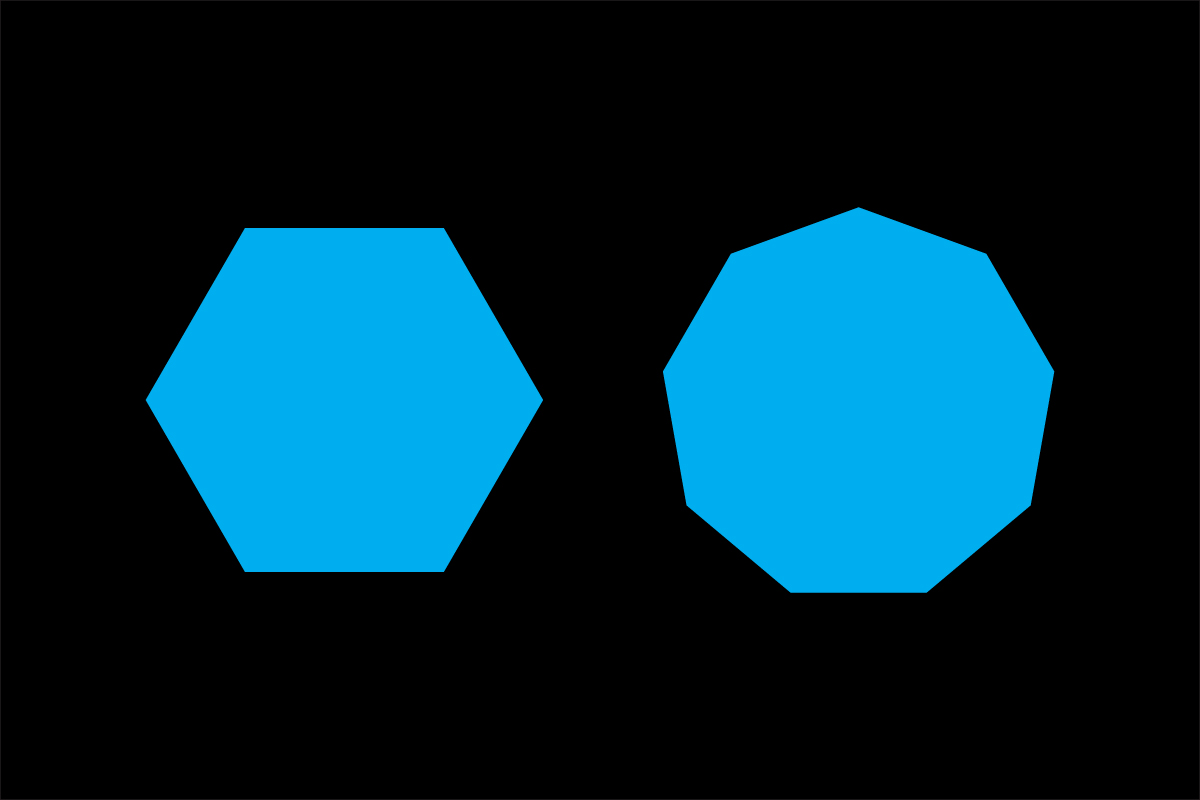 5) Organic Shapes
Maybe you're thinking of a shape that isn't quite a circle, not quite an oval, but it is definitely still soft and round, then you are thinking of an organic shape. These shapes are used to evoke heartfelt feelings. They include shapes found in nature like a raindrop, flower, apple, or leaf. Organic shapes are great for businesses that have a natural or earthen element, as they signal a harmonic peace with nature.
6) Spirals
The continuity of spirals and their appearance in nature lends them to often represent life and its most mysterious features. Spirals are fun and hypnotic, but they can also have a dark side, too. They can be disorienting, evoking a feeling of uncertainty and mystery. That mysterious feeling can be positive or negative, depending on how you apply it to your business logo.
7) Lines
Logos can also consist of just lines. Seems simple, right? Think again! The way you use lines in logo design can affect what they mean to the viewer. Vertical lines denote a sense of power and establishment. They give the feeling of rising up, making vertical lines great for an inspirational design.
In contrast to the upward movement of vertical lines, horizontal lines can be very grounding and denote feelings of calmness and security. If you are trying to convey assurance in the job that you do, consider designing a personal logo that includes horizontal lines.
Finally, consider diagonal lines for logos. Unlike vertical lines which show power, and horizontal lines which show a sense of grounding, diagonal lines evoke a feeling of uneasiness.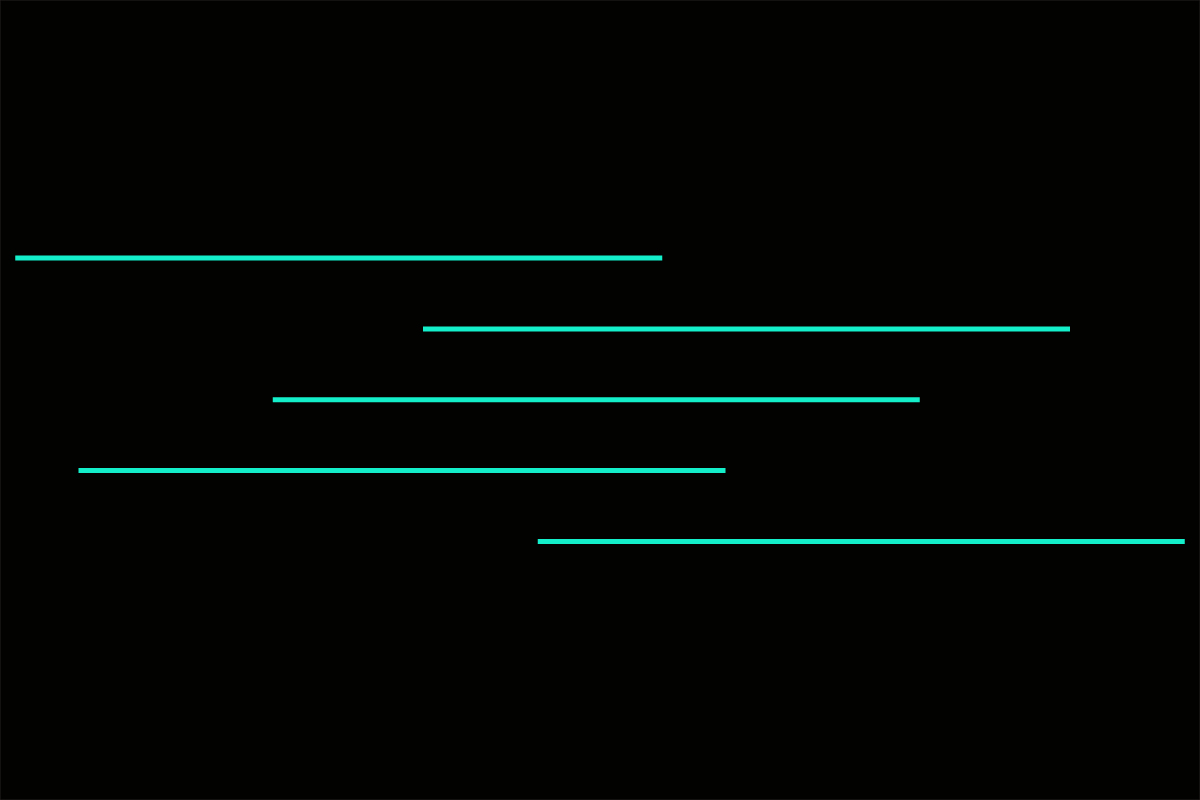 8) Crosses
Crosses are an example of a cultural shape, meaning that they are associated with specific connotations outside of their literal meaning. In this example, two intersecting lines may have a religious connotation. Crosses have also become a universal symbol for health, making them often used in hospital logos. 9) Hearts
Hearts are another example of a cultural shape. When we see hearts, we tend to associate them with love, which makes for a great logo design for dating apps. Overtime, however, heart shapes have adapted for use in any scenario where we want viewers to feel a tug on their heart strings. 
Hearts are great for appealing to a viewer's emotions and empathy. The heart is a great shape for logos for nonprofits.
10) Ribbons
Fairly recently, ribbon shapes have taken on a new cultural symbol of awareness. Generally, the pairing of a specific color and the ribbon shape denote which cause the logo represents. For example, a pink ribbon logo is commonly associated with breast cancer awareness.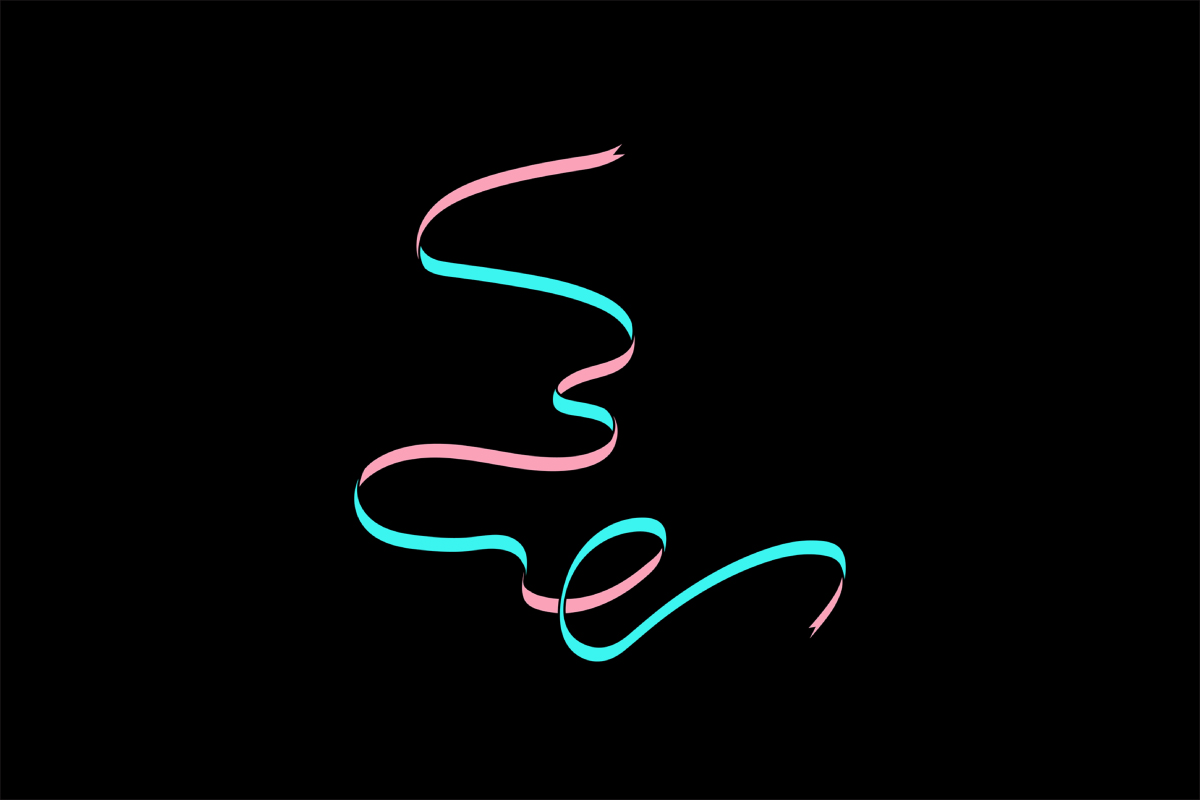 How to Apply Logo Shape Psychology?
Now that you know what common shapes represent, it's time to apply this newfound knowledge, or logo shape psychology, to your logo design. 
Your logo should accurately communicate the intersection of your brand values and the services it offers. So, start by writing down a list of values that you want to convey to potential new customers. Then write a list of the services you offer. Where can you draw alignment between the two columns?
Now take the list of your brand values and group them into categories. Which values are most similar to each? Do they tend to center around strength and excitement, or serenity and trust? From there, consider which shape best illustrates these values. Once you have a shape selected, pick a color and typeface that represents your brand.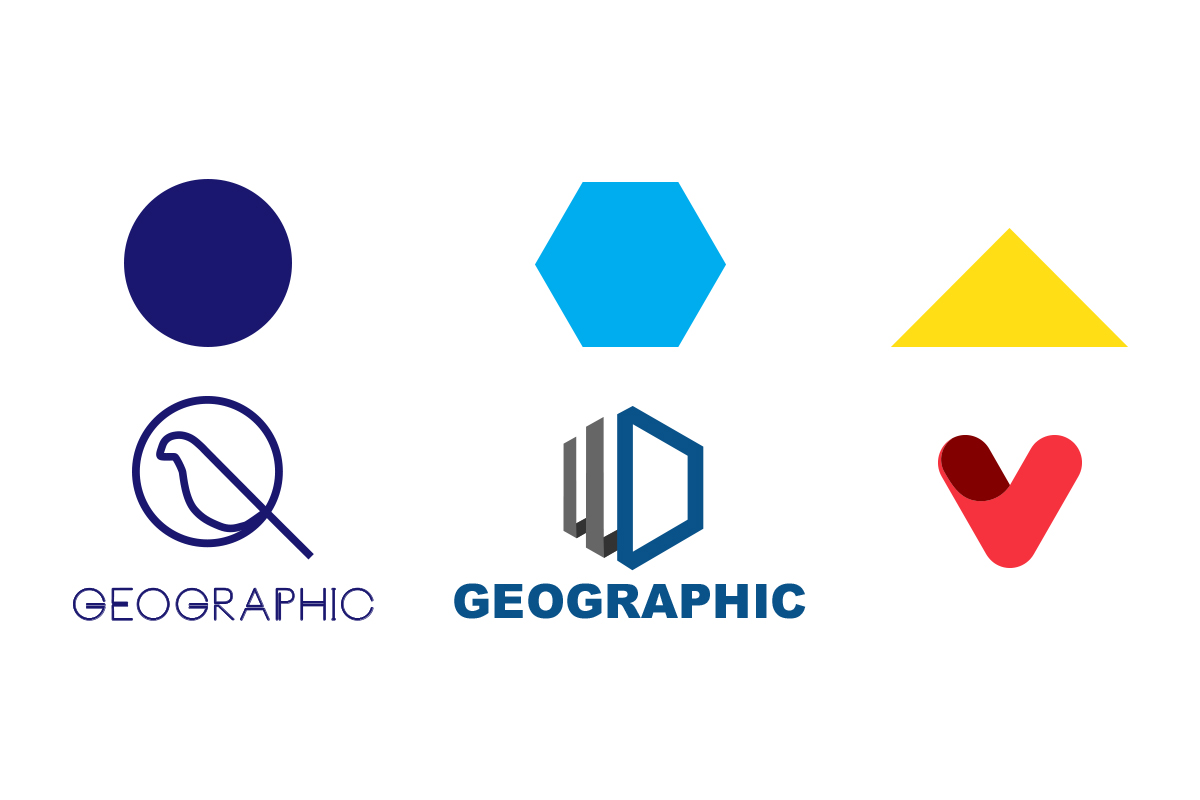 6 Examples of the Best Geometric Logo Designs
Geometric shapes are very popular in logo design and rightfully so. Using simple shapes as geometric logo designs helps pack a big punch in a small space. Here are some examples of how to apply geometric logo designs in your logo. 
1) Simple Geometric Logos
These simple geometric logo designs leverage basic shapes, usually in the same size as your font. With just a few lines, simple geometric logos tell your full brand story.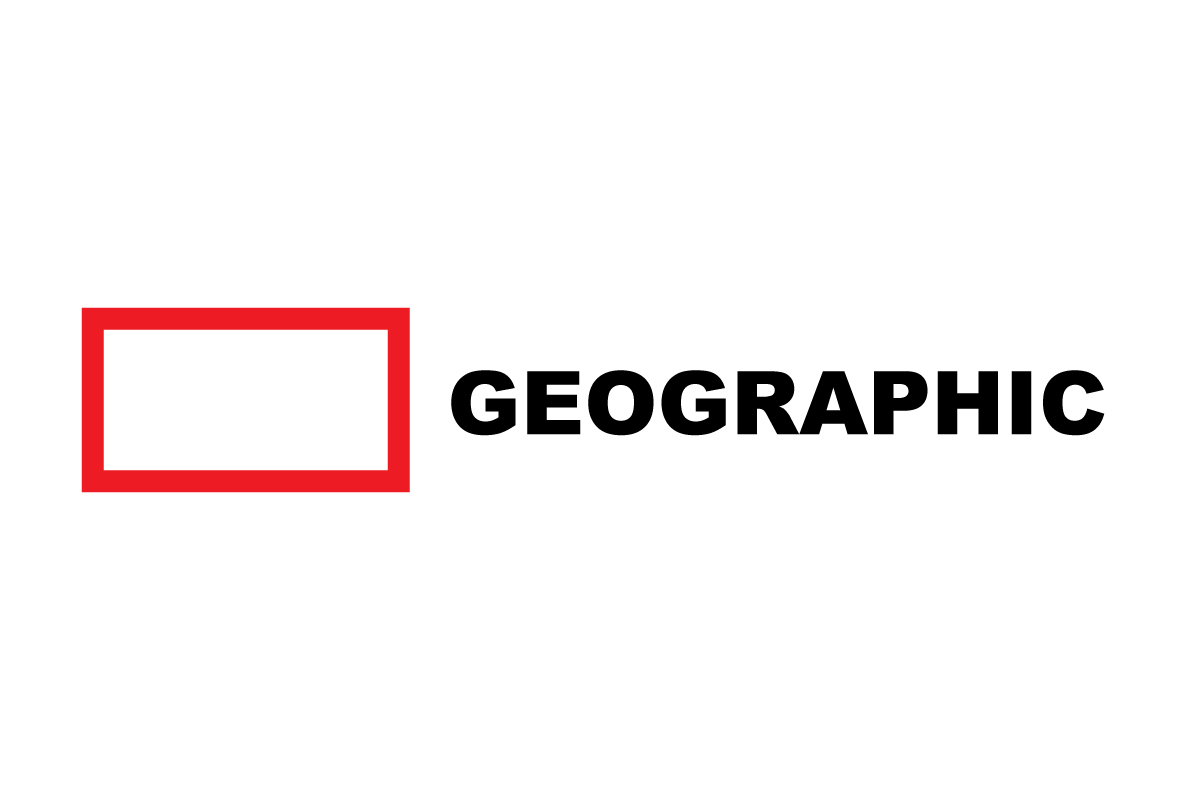 2) Modern Geometric Shapes
These are also simple in their presentation; however, they tend to be closely associated with technology products. Modern geometric shape logos take the basics of an organic shape, and are redesigned in a more minimalist fashion. Usually you'll see iterations of something commonplace, like an apple or box.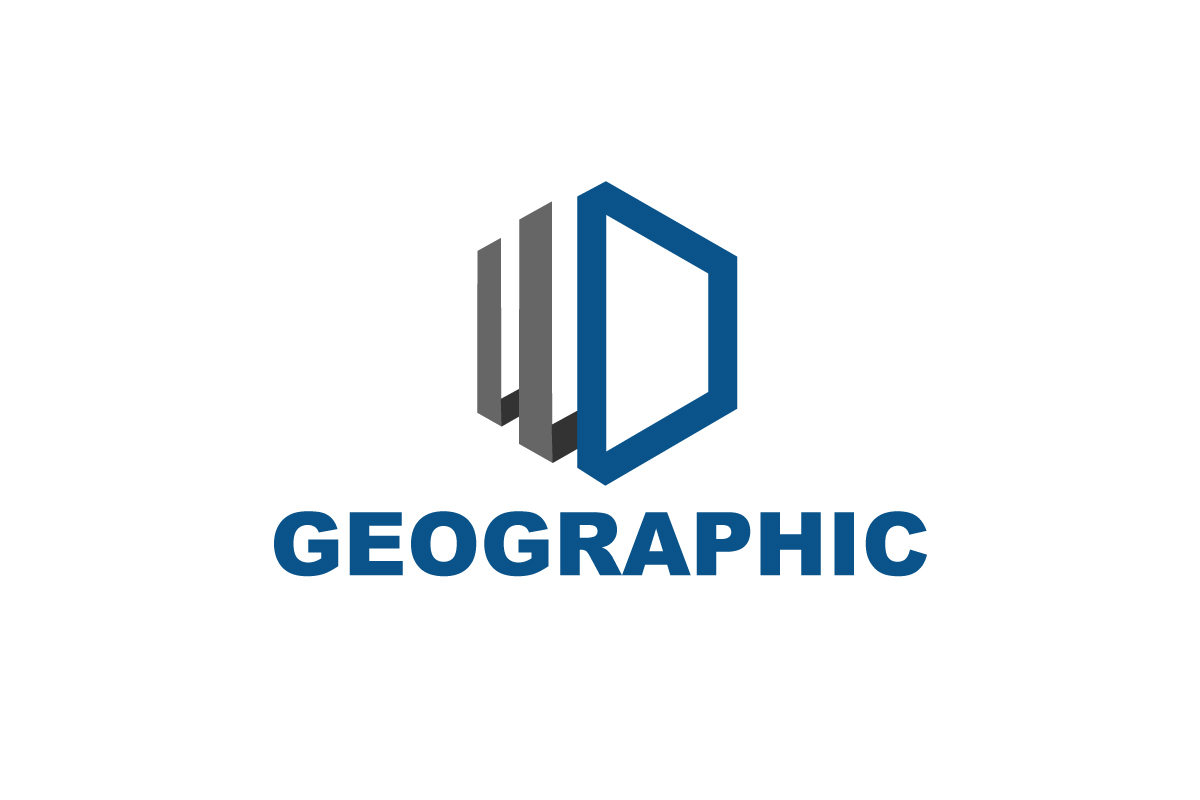 3) Vintage Geometric Shapes
Geometric logos can also be vintage. Intricate geometric designs reminiscent of the gilded age (think Great Gatsby times) can evoke a sense of nostalgia while still feeling elegant, refined, and modern. This type of geometric logo design works well for companies that embrace a feeling of modern nostalgia.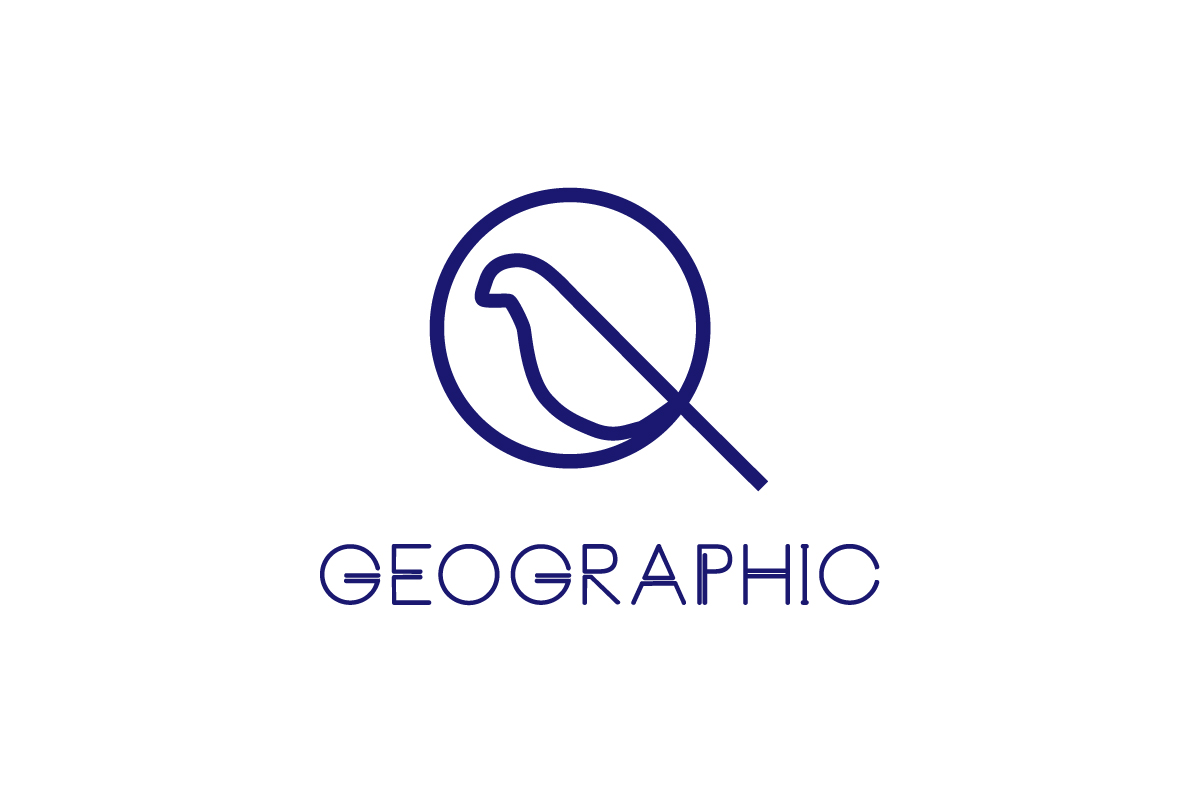 4) Geometric Shape Construct
Another type of effective geometric logo design shape is what is referred to as the geometric shape construct. This means that pieces of the shape fit together giving way to the idea that the business is a part of a bigger picture. It's almost like different shapes and lines fit together like lego pieces to create a unique and effective new geometric logo design.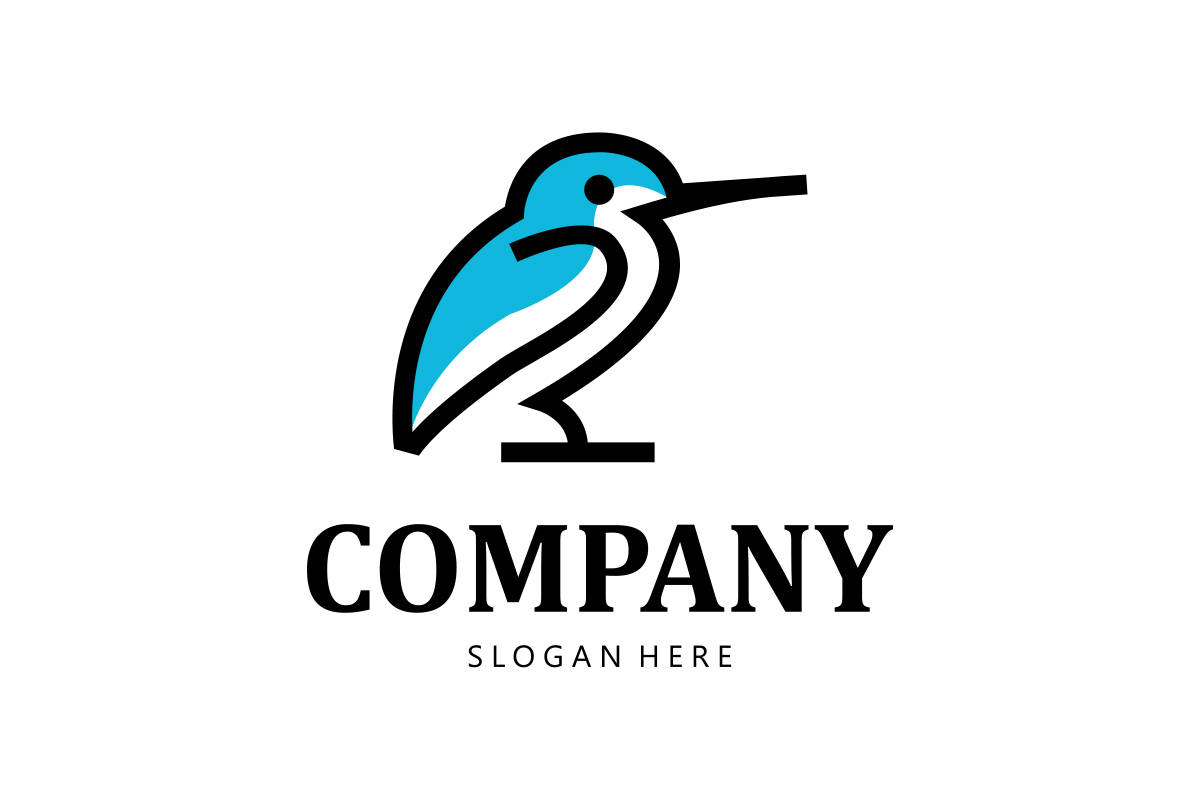 5) Symmetrical Geometric Shapes
Well balanced, symmetrical logo design is very popular among health and wellness companies. This is because of the calming, comforting feeling people experience when they see designs that are balanced.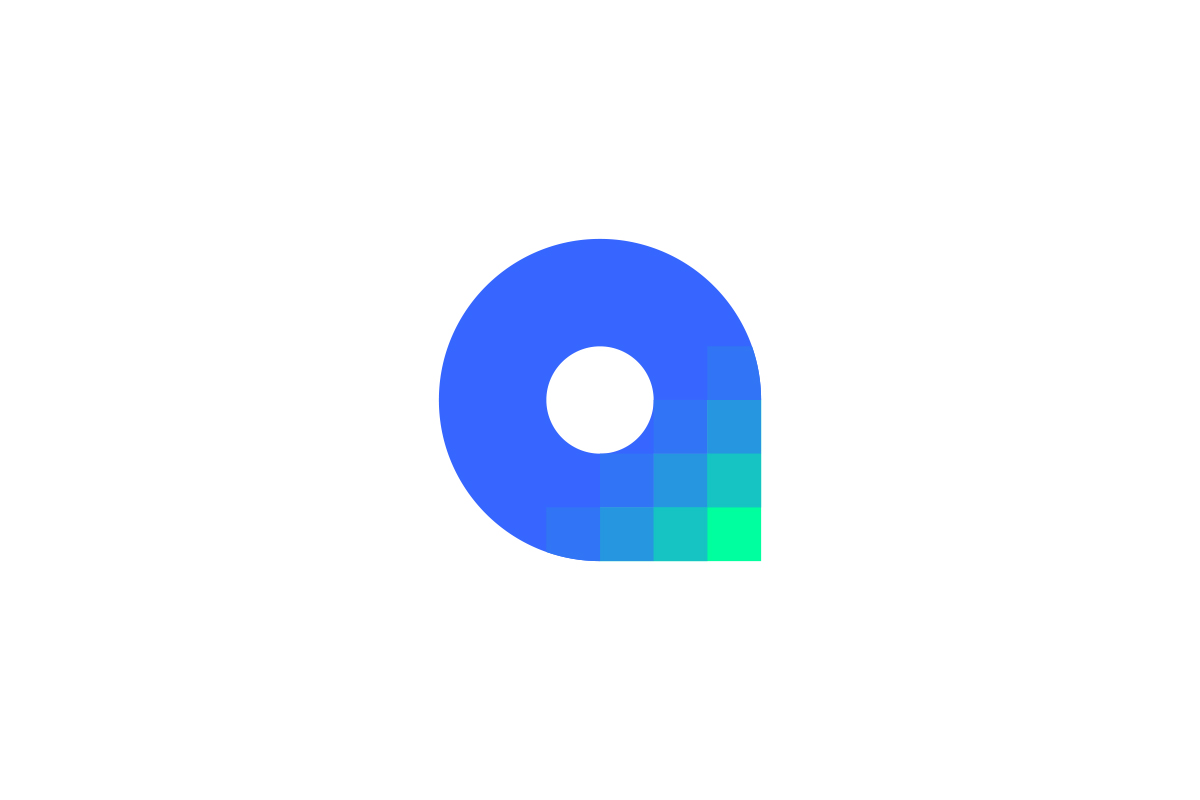 6) 3D Geometric Logos
Want to show a wide range of products or look futuristic? Consider a 3D geometric logo. By creating the illusion  of multiple dimensions, a brand can easily communicate that they are more complex without losing the attention of their customer.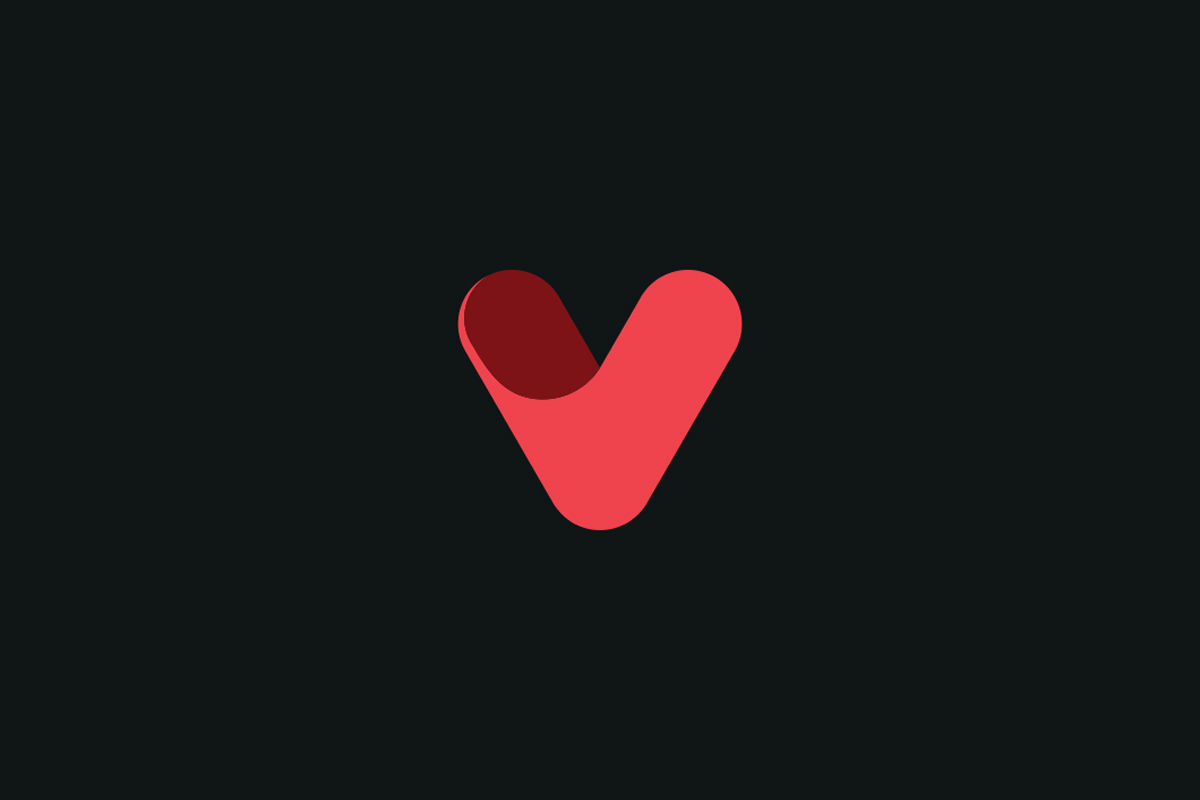 Ideas of Cool Shapes for Logos
There are, of course, many other cool shapes for logos outside of geometric logo designs. Here are some of the other cool shape types for logos that are our favorites.
1) Minimal and Modern Logo Shapes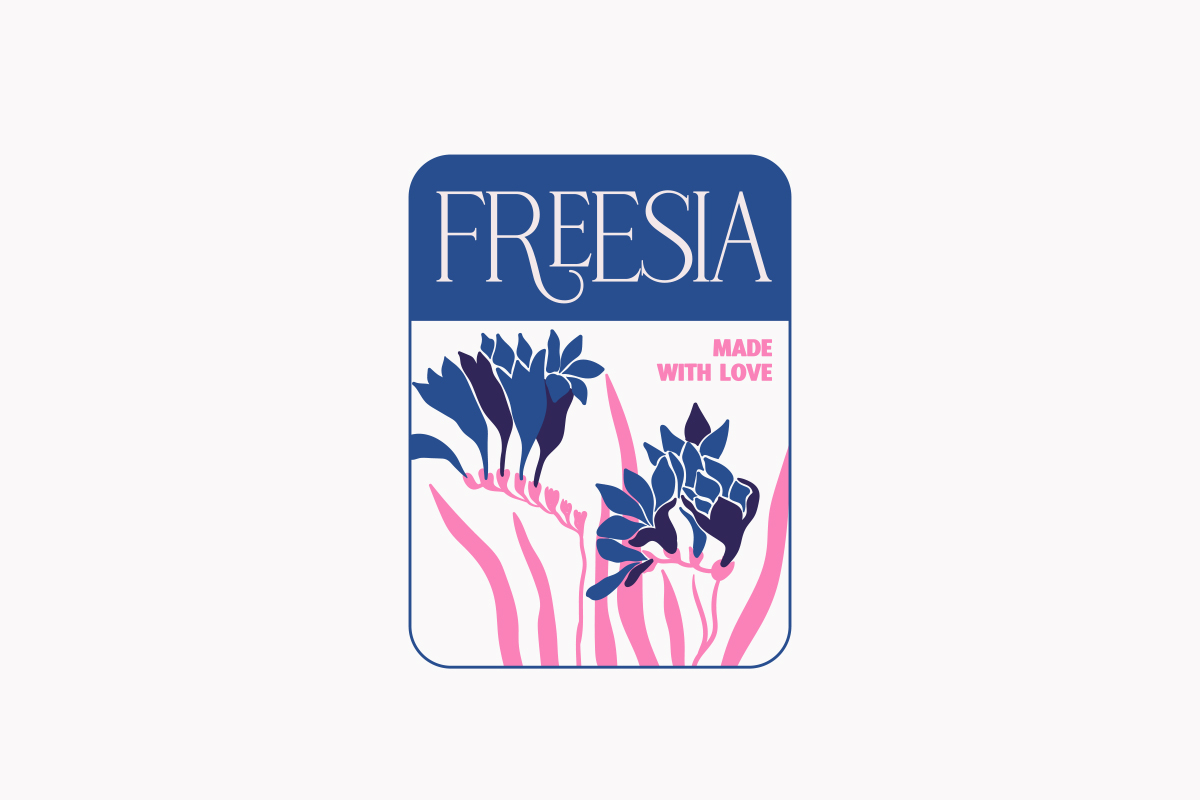 2) Soft and Cute Logo Shapes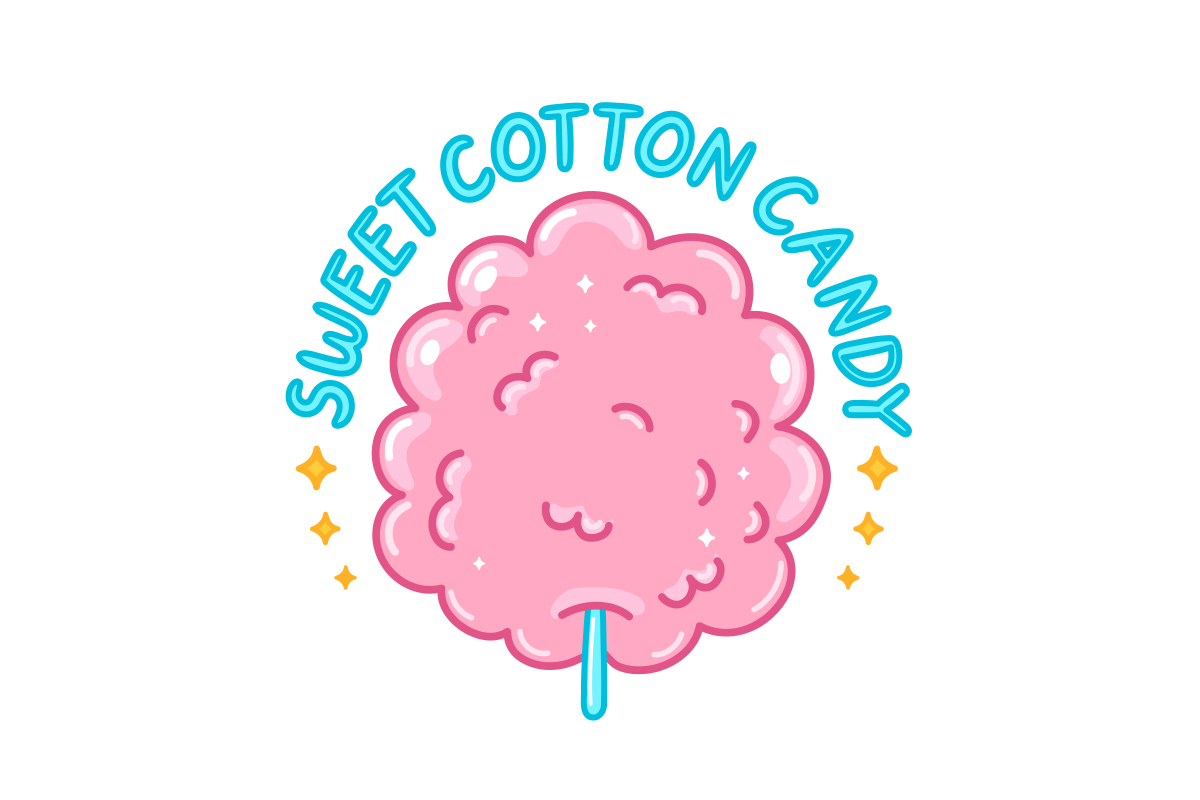 3) Badge Style Logo Shapes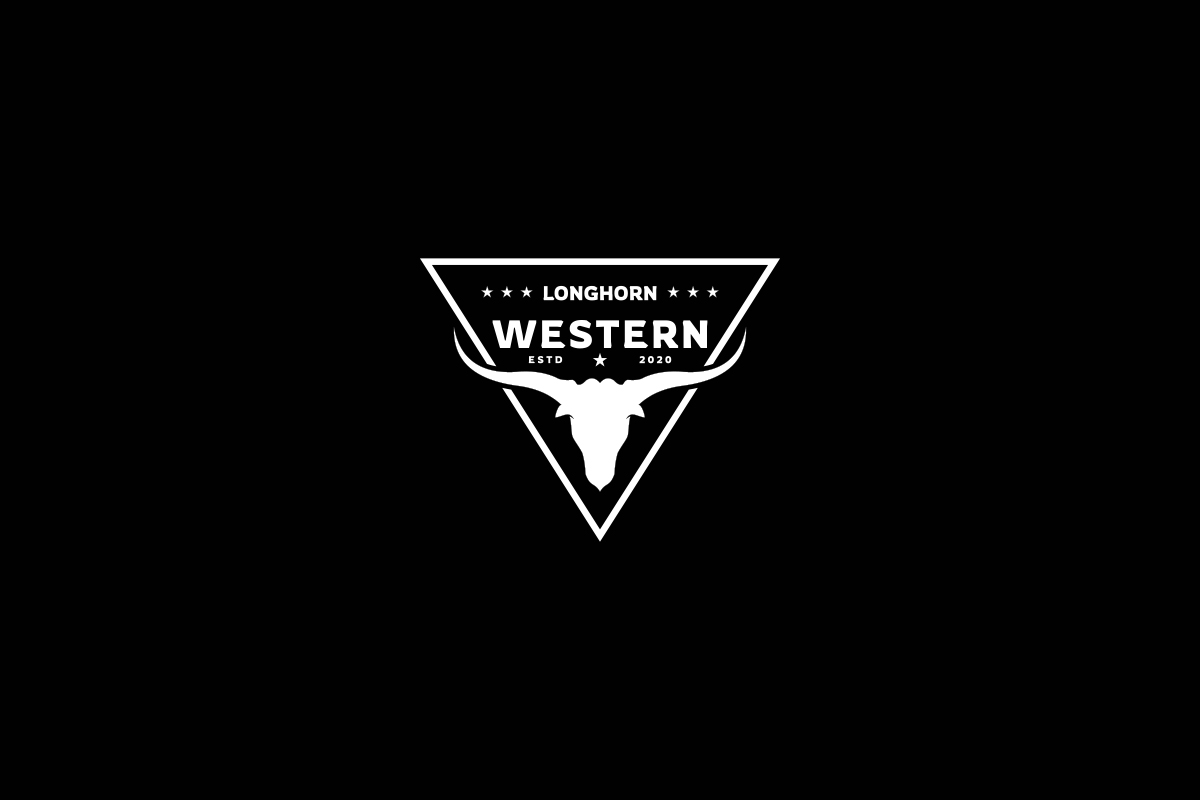 4) Spiral Logo Shapes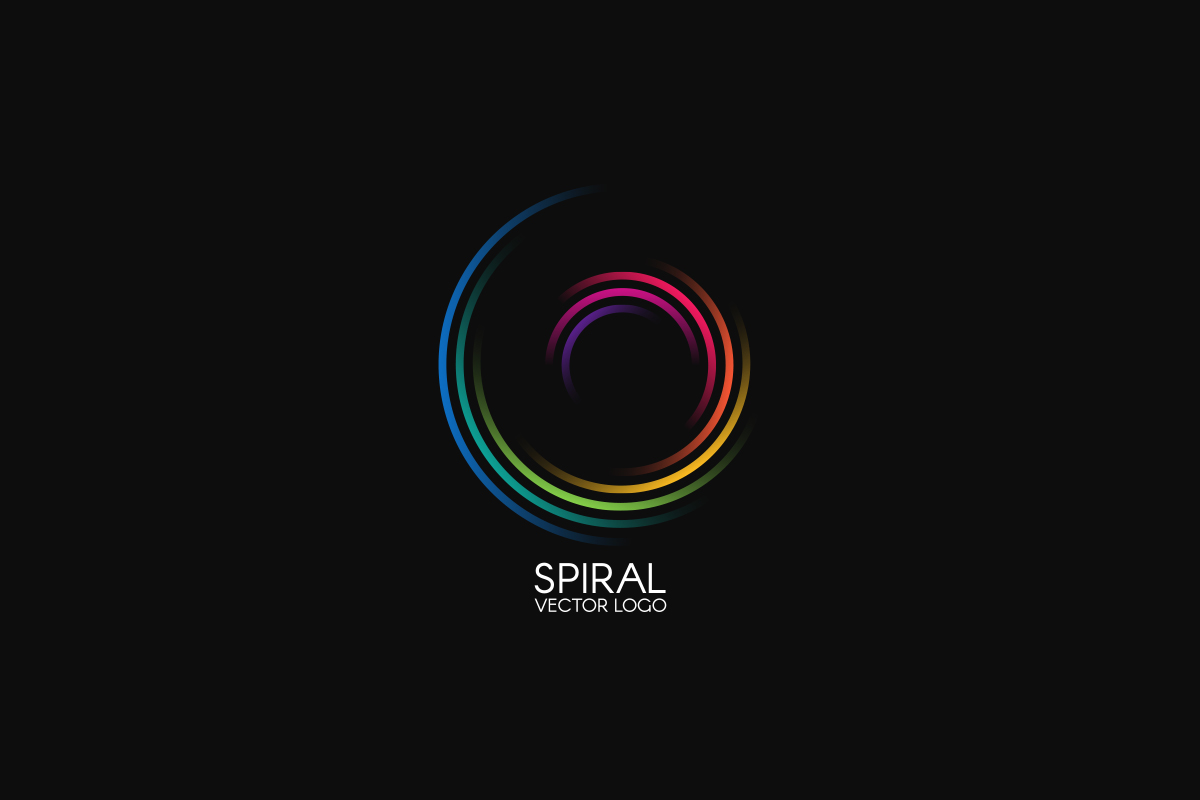 5) Organic Logo Shapes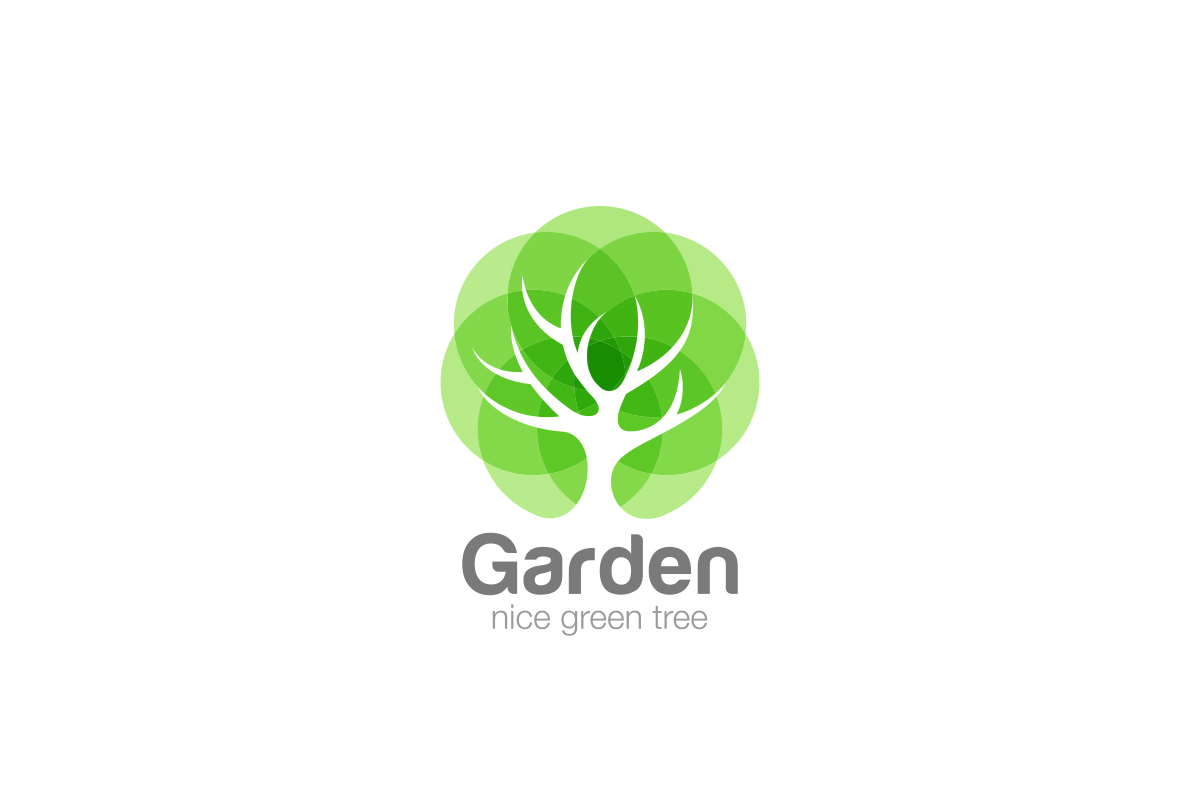 Create the Best Geometric Logo Shapes in Picsart
Now that you know what makes a great logo, it's time to start designing your very own in Picsart. You can create your logo in the web editor or on-the-go in the mobile app. You can start with a logo template or design one from scratch.

On the Web
Here's how to design a custom geometric logo in Picsart Web:
1) Open a blank canvas in Picsart to use as your template for creating your logo.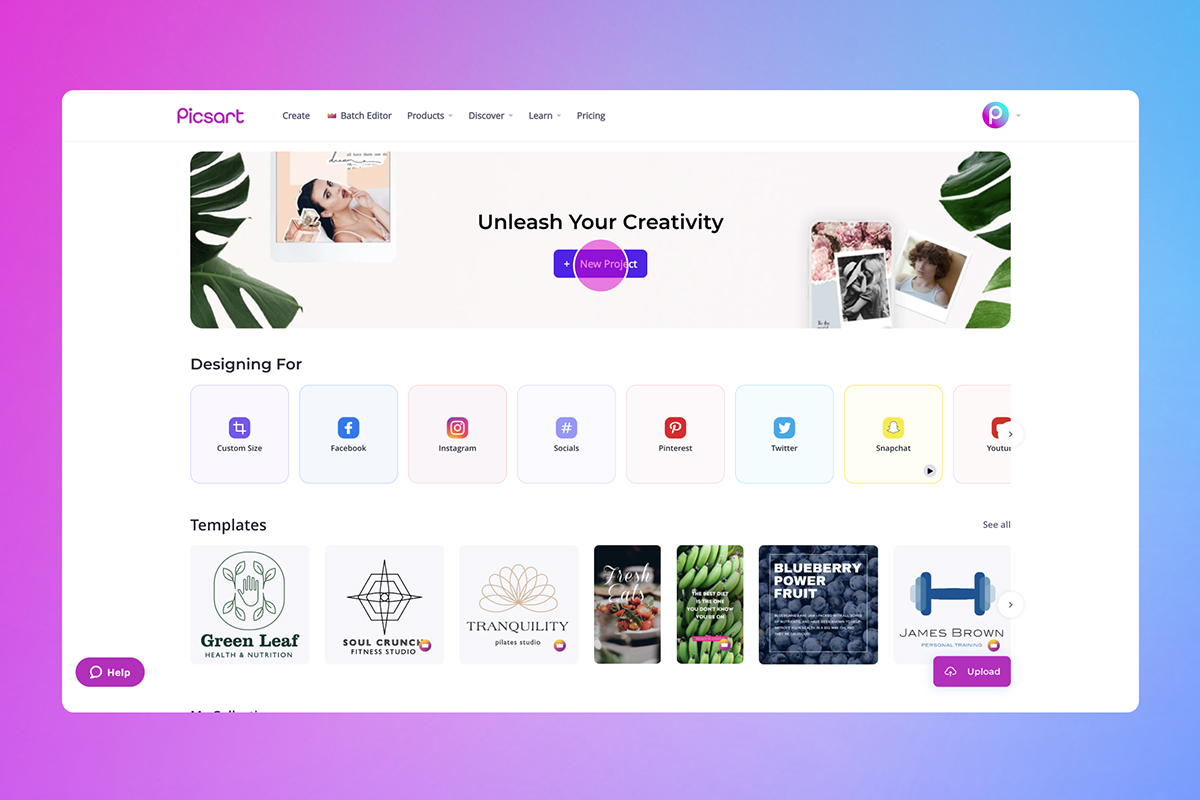 Pro tip: We recommend using the 1:1 ratio for your project so that you can easily control symmetry and balance.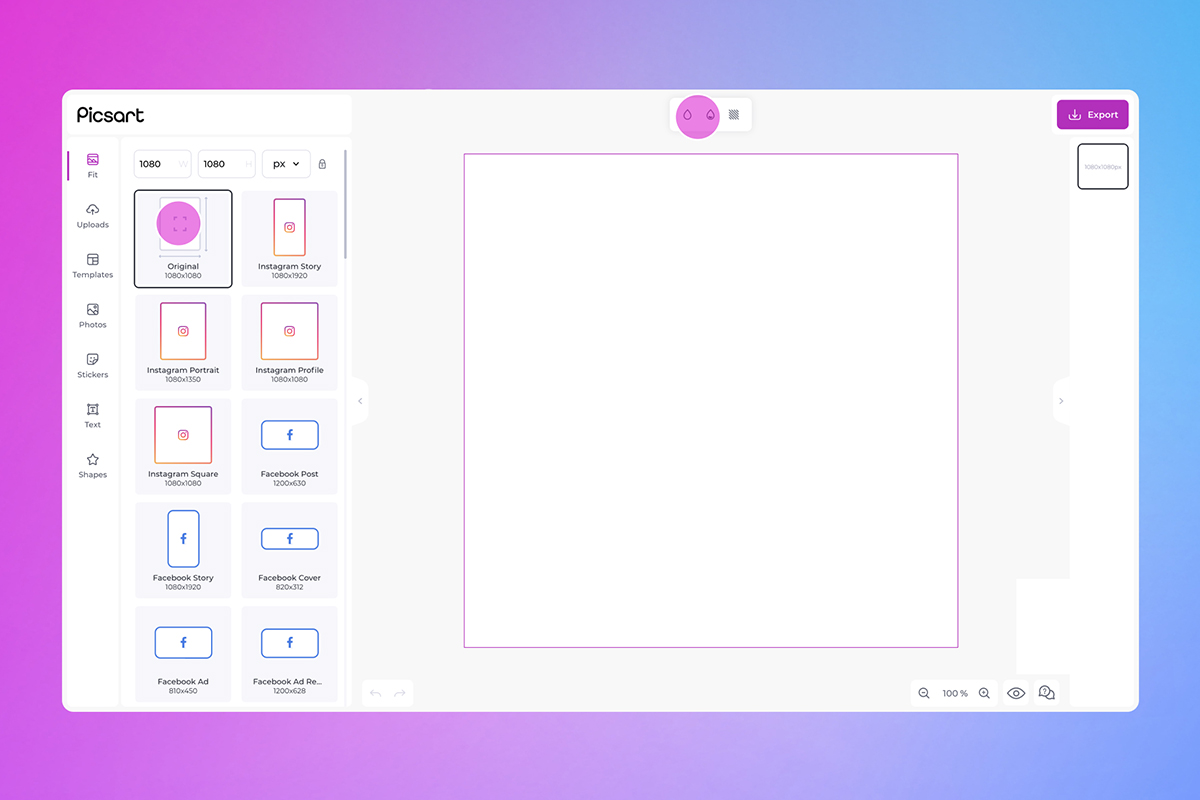 2) Click on the Shapes icon in the left-hand menu of the Editor. Add your desired shapes to the canvas to start building the shape for your logo design. Here, we went with a triangle logo shape.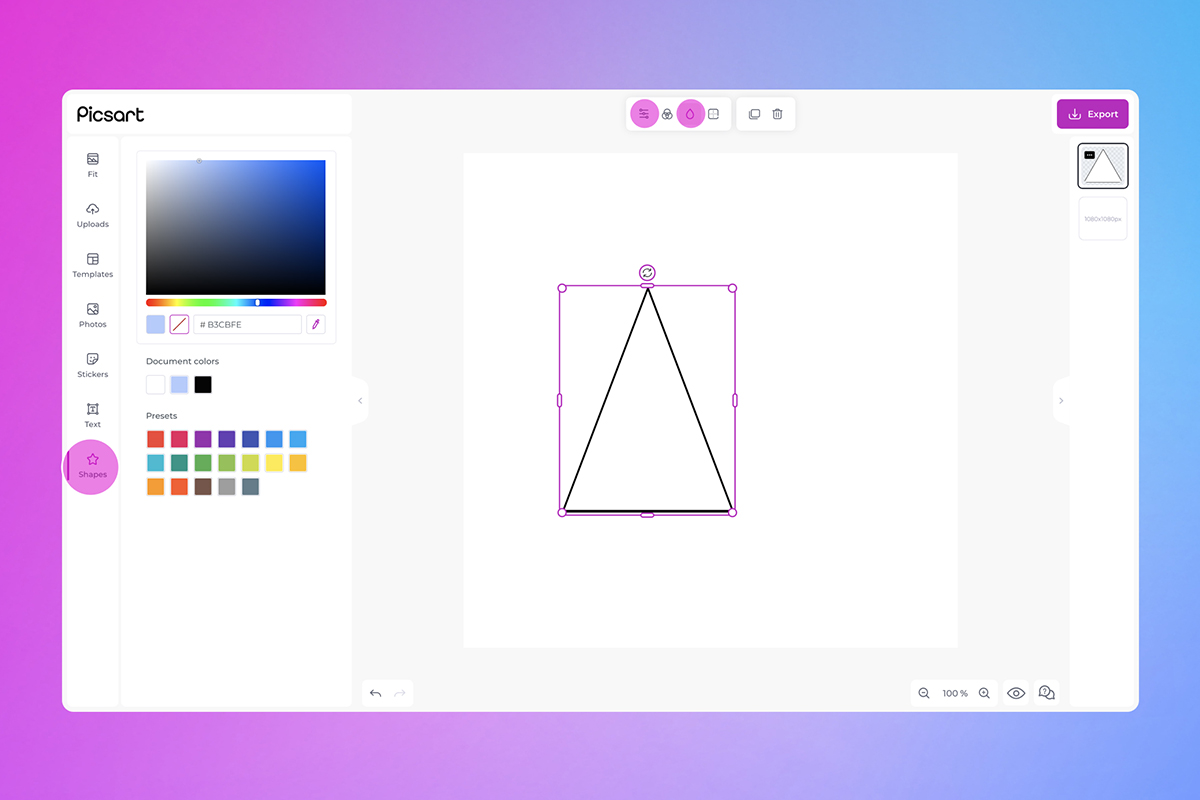 Pro tip: If you are using multiple shapes, you can adjust their positions by holding and dragging the layers of the project which are shown on the right panel. 
3) Click on the Text tool and type your brand name or slogan. You can adjust the font, color, text style, and font size here as well.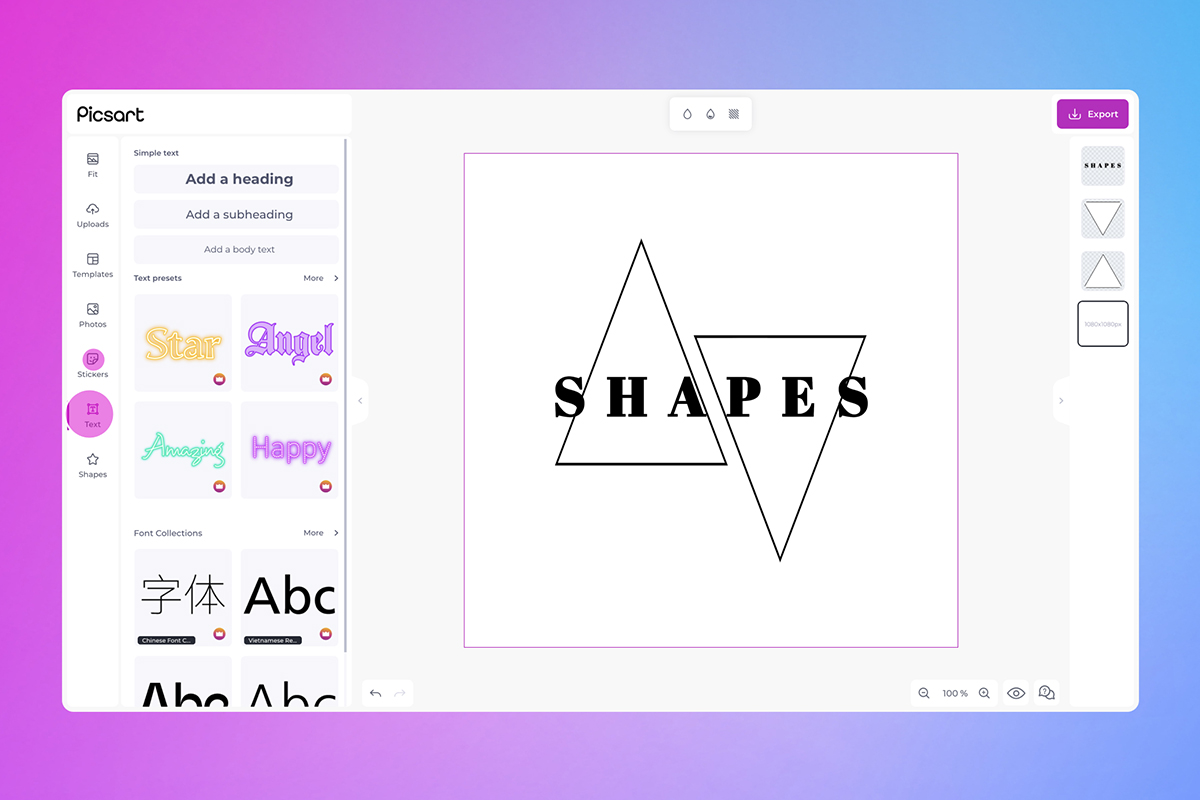 4) Use Effects and Stickers to further edit your logo design as you see fit. Here, we added a star sticker to complete our geometric logo design. When you are happy with your custom logo, click Export to download and save..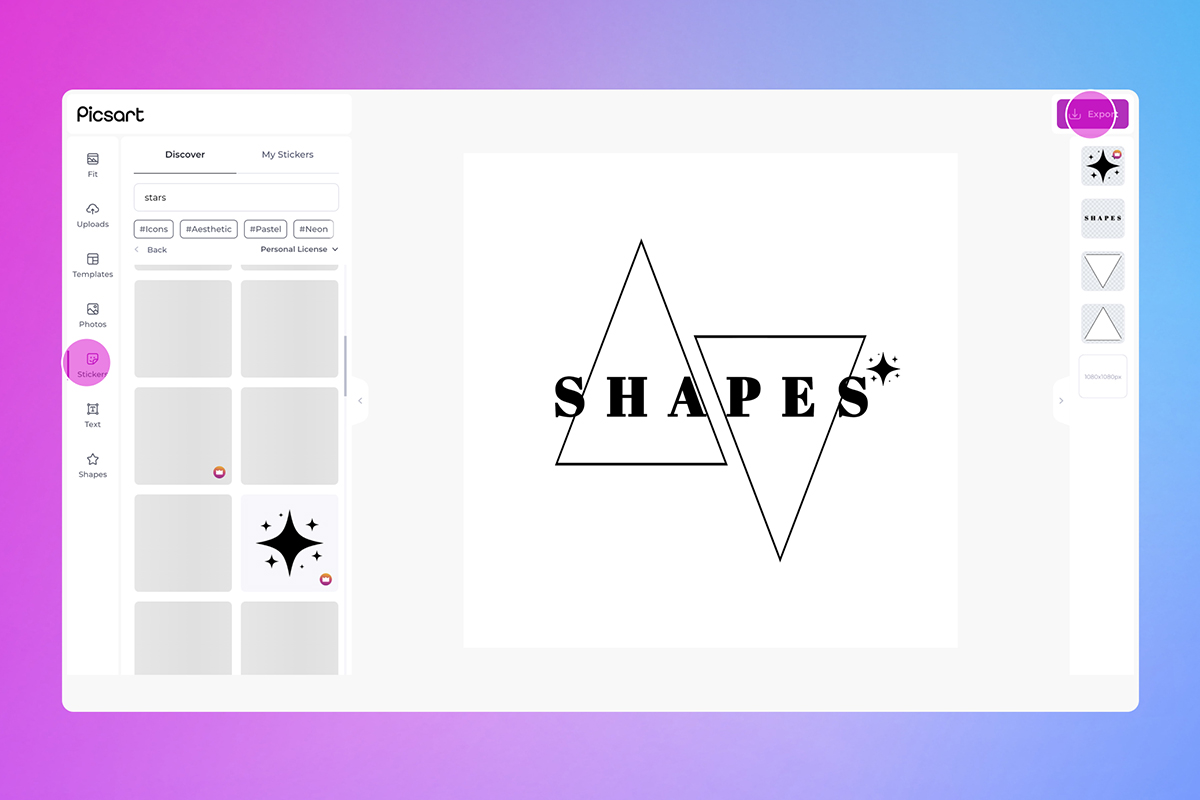 Just like that, you have a new geometric logo. The basics are easy, but the possibilities are endless.
On Mobile
Here's how to make your own in the mobile app:
1) Open the Picsart app and tap the plus sign to start a new project. Scroll down to open the Draw tool, size and select your new canvas background.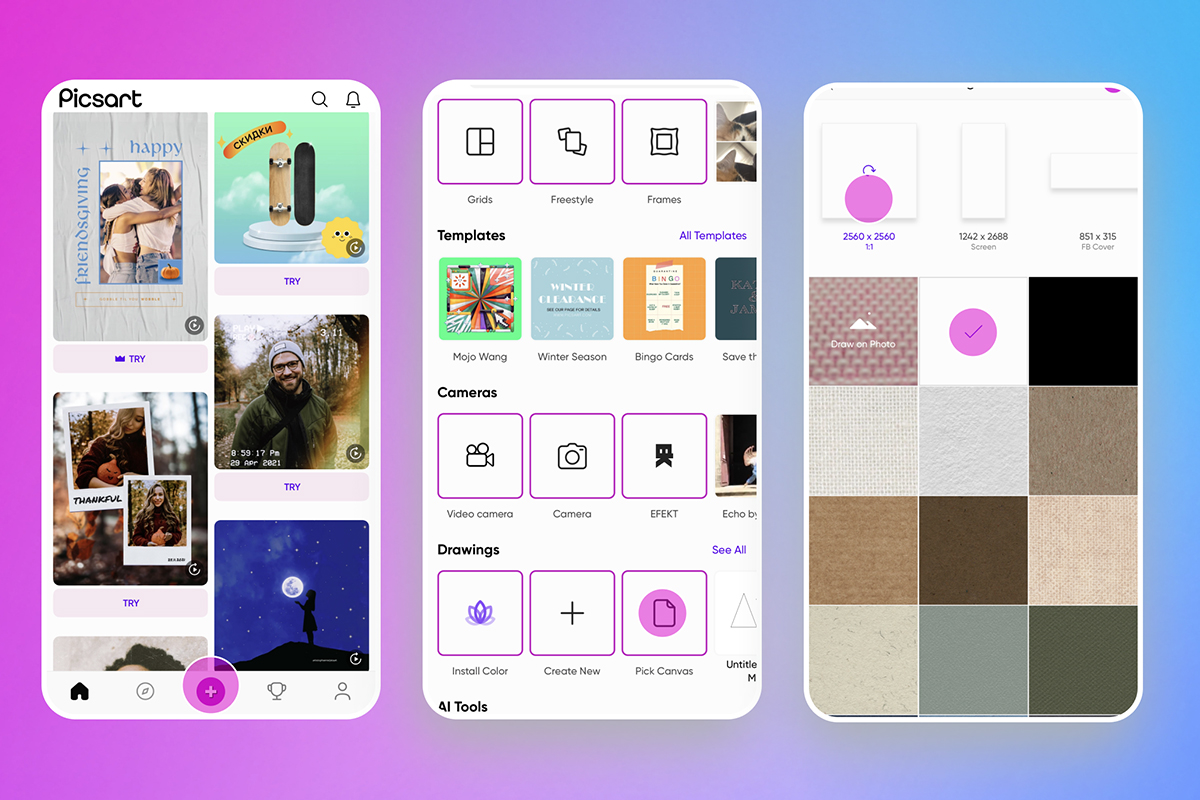 2) Scroll across the Editor toolbar, tap on Draw, then tap on Shapes. Select the shape you'd like for your logo. We went with a triangle here for consistency. Here you can change the thickness of the lines by tapping on Stroke and adjusting the slider.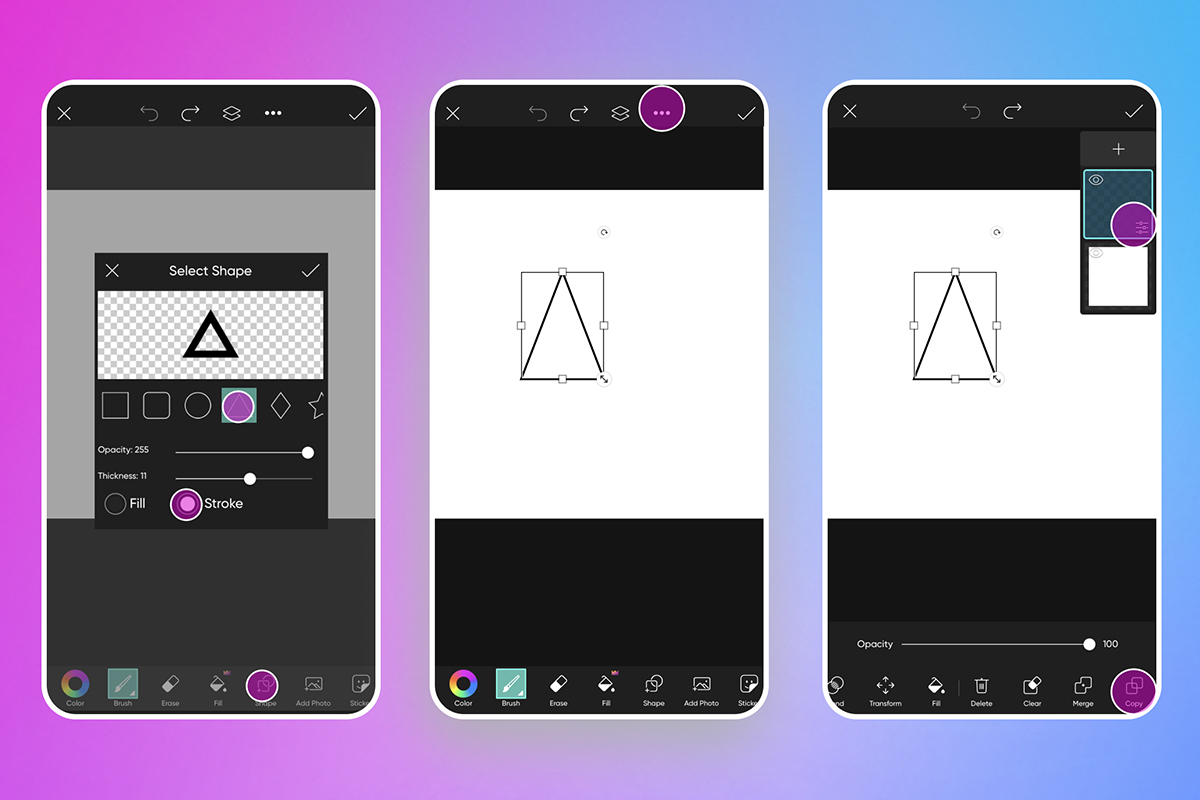 You can repeat this step again or open the Layers tool and copy the existing triangle shape. To lock in the shape of your logo, click the check mark to apply.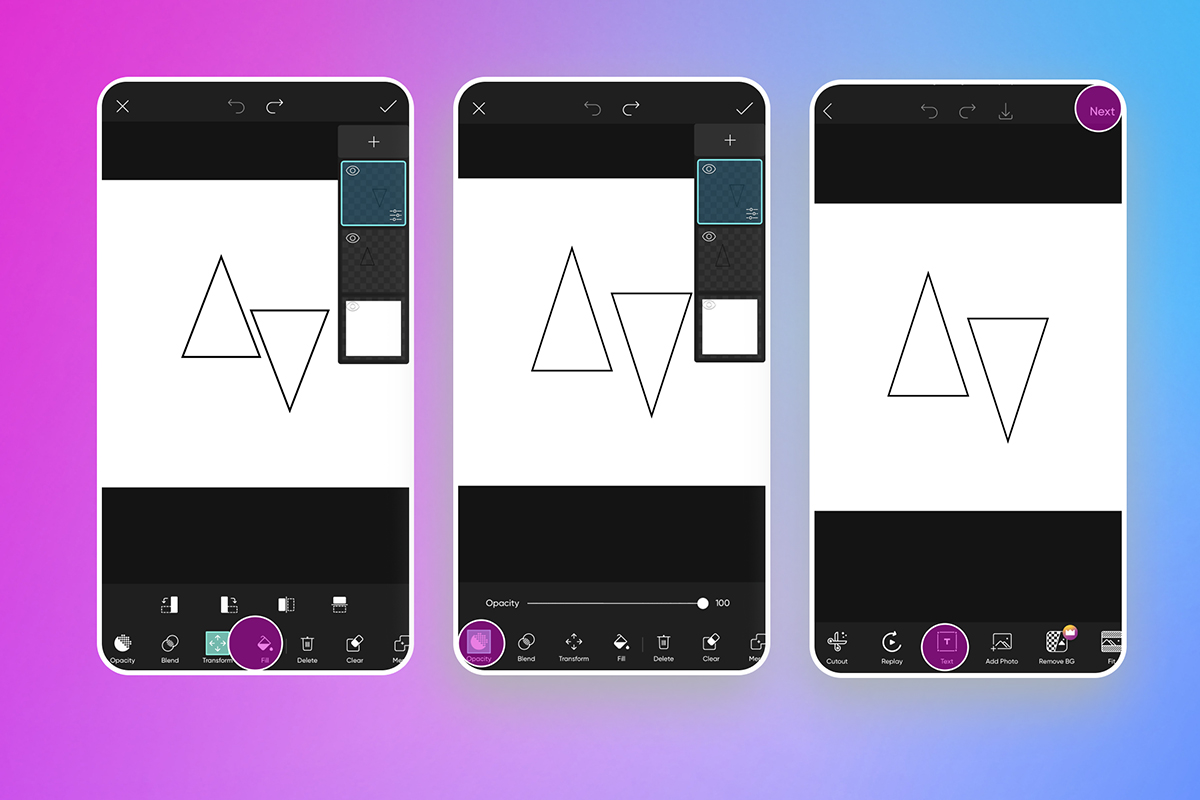 3) Now it's time to add text! Tap on the Text tool in the Editor toolbar, type your text, then select the font. Here you can also adjust the color, text style, size, and reposition your text.
Further customize your logo design by adding stickers. Tap on the Sticker tool in the Editor toolbar and search for the sticker you'd like to add (here we went with stars). You can also adjust the opacity, blend, and more.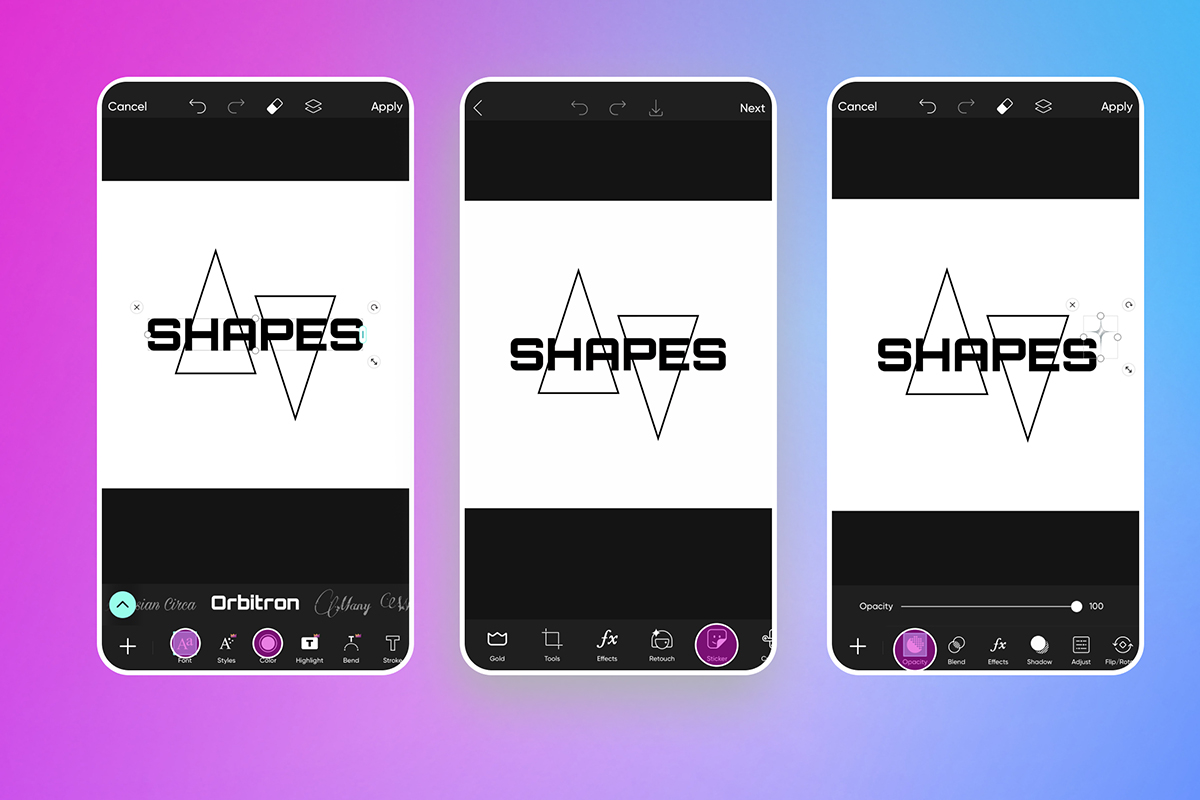 4) When you're done designing your custom logo, simply tap on Next, then save and share your new logo design!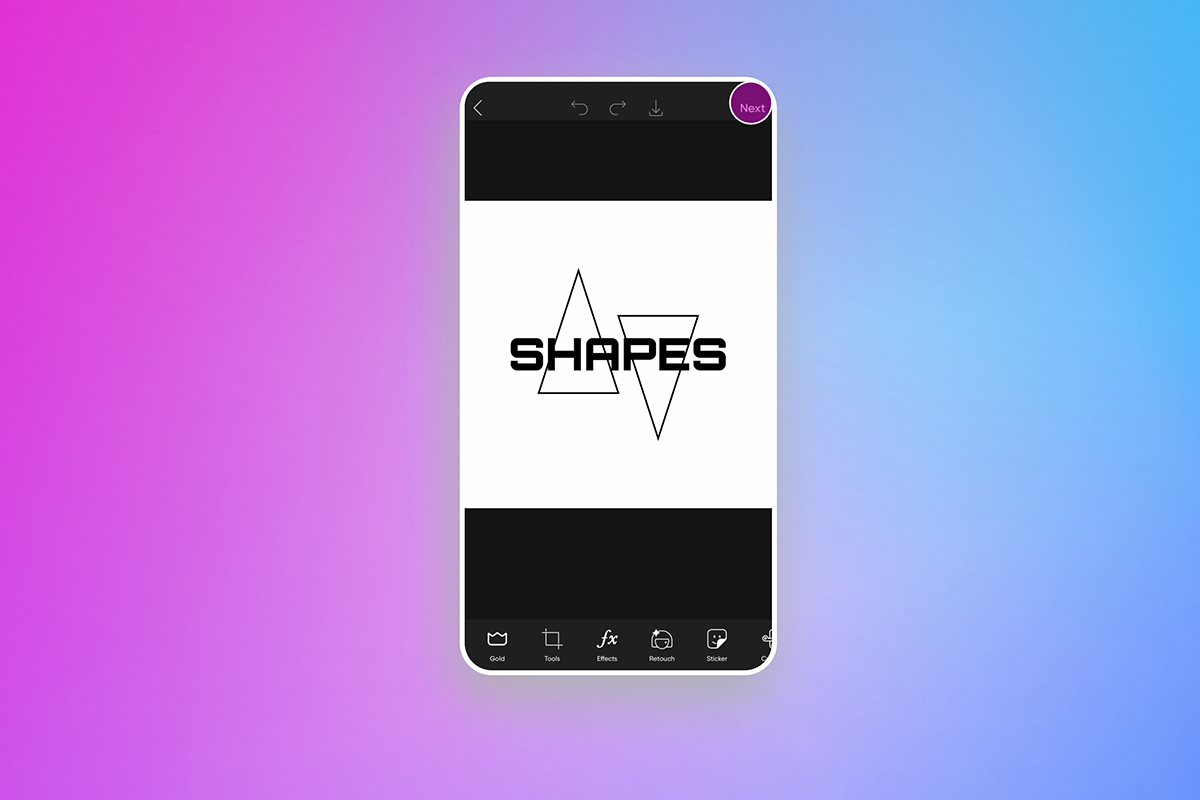 Picsart is a full ecosystem of free-to-use content, powerful tools, and creator inspiration. With a billion downloads and more than 150 million monthly active creators, Picsart is the world's largest creative platform. Picsart has collaborated with major artists and brands like BLACKPINK, Taylor Swift, the Jonas Brothers, Lizzo, Ariana Grande, Jennifer Lopez, One Direction, Sanrio: Hello Kitty, Warner Bros. Entertainment, iHeartMedia, Condé Nast, and more. Download the app or start editing on web today to enhance your photos and videos with thousands of quick and easy editing tools, trendy filters, fun stickers, and brilliant backgrounds. Unleash your creativity and upgrade to Gold for premium perks!