Looking for effective ways to promote your brand? Whether you're building a brand from scratch or upgrading your marketing strategy, an up-to-date logo design is a must-have in today's fierce digital landscape.
Think of your brand logo as a visual representation of your brand. It's usually the first thing people see and associate with your brand. A great logo design can communicate a lot about your brand — from its values and personality to your industry, products, and services.
As a result, it's crucial to keep up with logo design trends to keep your brand top of mind. By incorporating logo trends into your design to convey your brand's value personality, you can create a logo that stands the test of time. From current trends to emerging logo trends for 2023, here's how to get started.
7 hottest current logo design trends
Ready to kickstart your logo design? Whether you're brainstorming design ideas or searching for inspiration, here are some current design trends that can help create a buzz about your brand.
1. Minimalist logos: Less is more
Minimalist logos have revolutionized branding over the last decade — and it's easy to see why they're one of the top logo trends. Simple logos are effective at conveying a brand's message since they're easy to recognize and remember. By removing any unnecessary design elements, minimalist logos make it easier for potential customers to connect with a brand.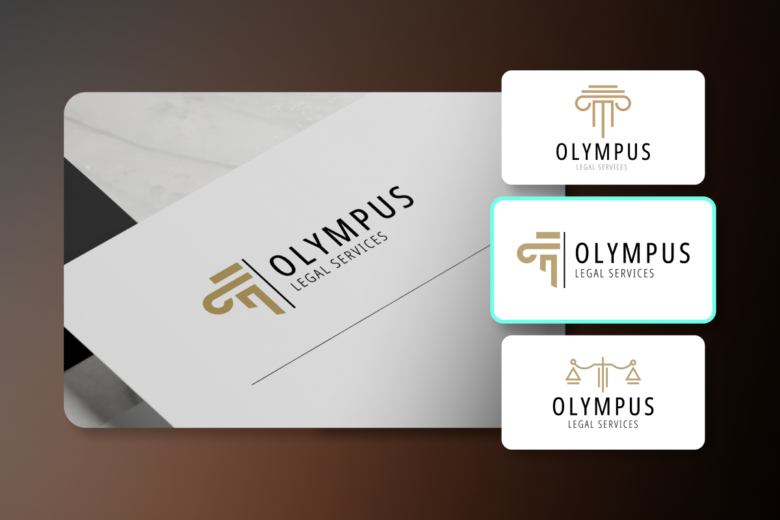 These logos are also incredibly versatile, and they can be easily adapted for use across a variety of digital channels. This flexibility makes them a go-to choice for brands that want to maintain a consistent image across their marketing efforts.
2. Abstract and geometric shapes: Unconventional designs
In recent years, countless brands have ditched traditional logos in favor of abstract logo shapes. If you're looking to take a fresh approach to branding, unconventional designs can help your logo stand out in a sea of competitors.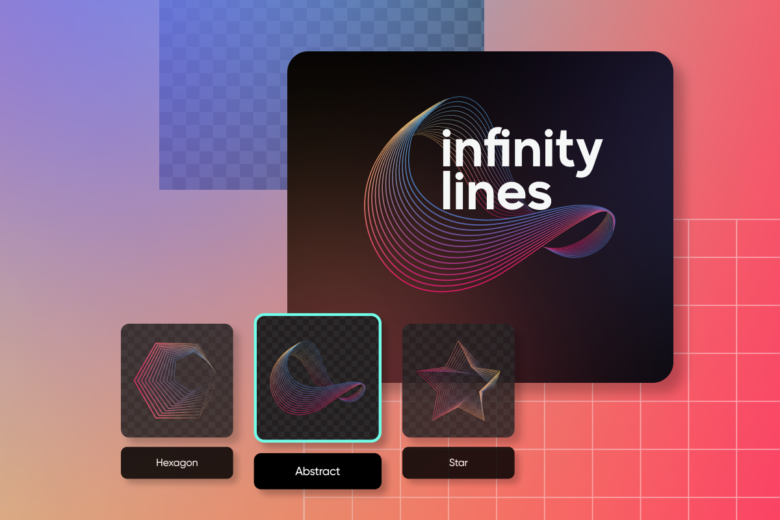 After all, in today's digital landscape, consumers are constantly bombarded with logos and ads. A unique and eye-catching logo can make all the difference in capturing their attention, standing out from the crowd, and telling your brand's unique story.
3. Gradient logos: Vibrant and eye-catching
Searching for an eye-catching logo design? Gradient logos are the answer. These logos use a range of colors that seamlessly blend into each other, creating a smooth transition. This can help your logo stand out among more traditional, static logo designs.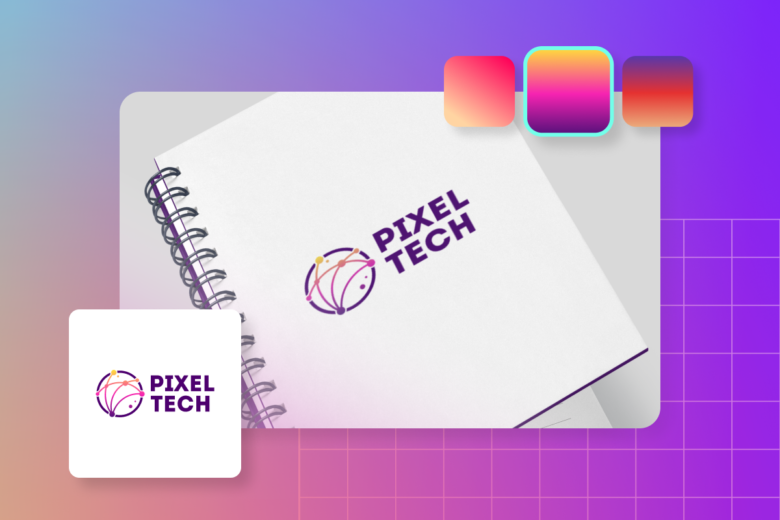 At the same time, gradient logos reflect the current design aesthetic. From video marketing to animated GIFs, you've probably already noticed the shift toward dynamic designs — and gradient logos fit right into this trend. They provide a sense of movement and dimension that can make a logo feel more modern and engaging.
4. Letter stacking: Creating visual impact with typography
Simply put, letter stacking involves positioning letters on top of each other, typically using different sizes or fonts, to create a visual impact. This technique is especially effective for logos that have long names or multiple words that need to fit into a smaller space.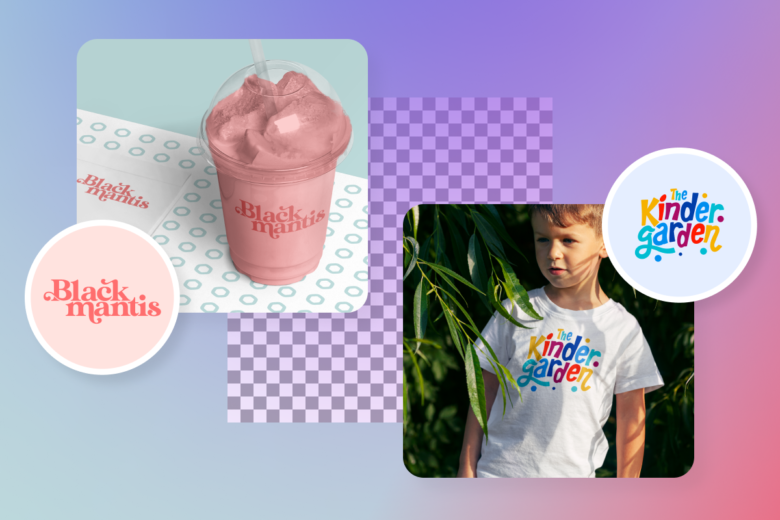 So, why is letter stacking one of the hottest logo trends? It allows for greater creativity and flexibility in logo design. With letter stacking and unique typography, you'll have endless possibilities to create a bold logo that represents your brand and identity.
5. Negative space: Clever use of hidden elements
Negative space has been a buzzword in the design industry, especially in logo design. But what exactly is negative space, and why is it so popular?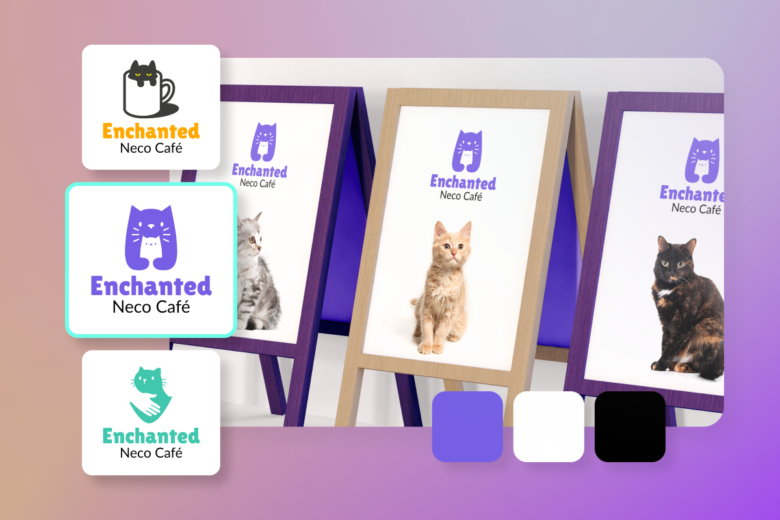 Negative space refers to the empty space surrounding an object or shape in a design. In logo design, it's the space left unoccupied within or around a logo. Negative space creates a visually appealing design. Plus, strategically using negative space can help you create a secondary meaning or hidden message within your logo, making it even more intriguing to your audience.
6. Hand-drawn and custom illustrations: Personalized touch
Although digital design has its advantages, there's something special about a design that's been created by hand. Hand-drawn illustrations add a level of authenticity and charm that's difficult to replicate digitally. 
This style of logo design can be especially effective for businesses that want to convey a sense of warmth and approachability. Custom illustrations can also help brands create a one-of-a-kind logo that truly reflects their personality and values.
7. Responsive logos: Versatility across platforms
In a nutshell, a responsive logo is a logo that can adapt to different screen sizes and devices without losing its visual impact or clarity. In other words, it's a logo that looks just as good on a smartphone screen as it does on a desktop monitor.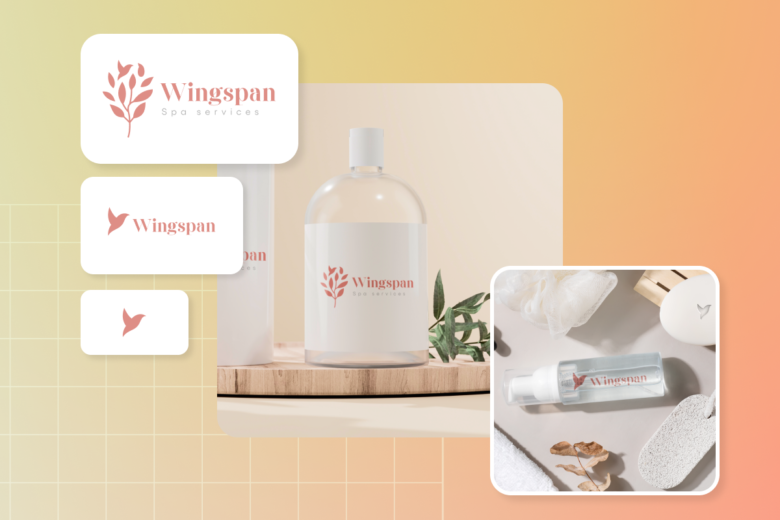 Chances are, your customers consume content across different devices — from smartphones to tablets to laptops to smart TVs. Responsive logos also provide versatility across different platforms, so you can maintain a consistent brand identity and create a seamless experience for everyone.
Top 7 emerging
logo trends for 2023
Want to take your design to the next level? To create a scroll-stopping logo, you need to tap into the latest logo design trends while staying true to your brand's unique identity. Here are some of the top design trends of 2023 to inspire your new design.
1. Dynamic logos: Interactive and animated designs
Although static logo designs have their own charm, dynamic logos are becoming increasingly popular in 2023. These logos are highly engaging and interactive, making them a great way to grab your audience's attention — all while providing a unique experience that sets your brand apart.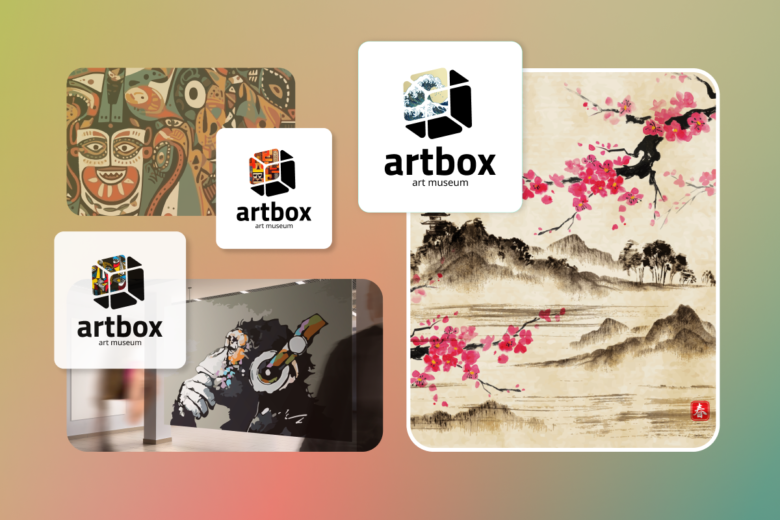 With the rise of social media, brands are constantly searching for new ways to capture their audience's attention. Interactive logos can help a brand tell its story in a more creative and fun way than a static image. By showcasing the brand's personality and values through interactive or animated graphics, you can transform your logo into a tool to communicate your brand's message.
2. 3D logos: Depth and realism in branding
Over the past year, you've probably noticed logos are looking increasingly 3D and realistic. Thanks to advancements in technology, it's easier than ever to create stunning 3D designs — even if you're not a professional graphic designer.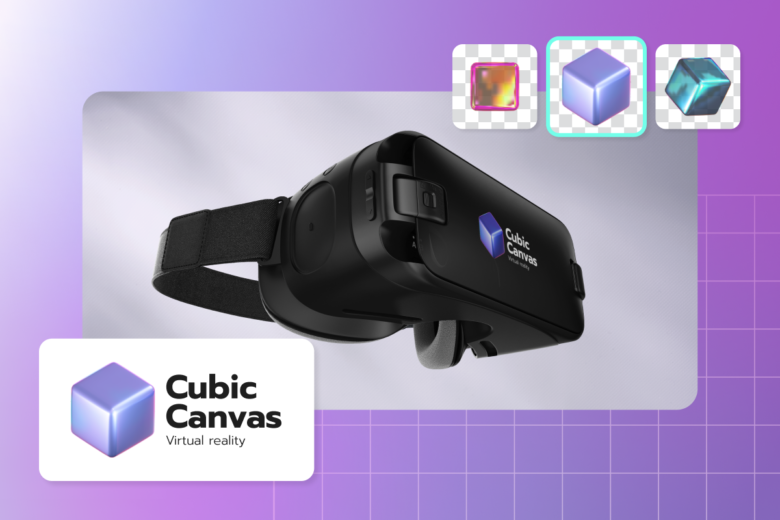 As virtual and augmented reality become more prevalent, designers are also looking for ways to create logos that can be experienced in 3D space. Depth and realism are also popular in logo design because they can help brands stand out in a crowded marketplace. A well-designed 3D logo can create a sense of depth and dimensionality, which can make your logo design more eye-catching.
3. Minimalist with a twist: Adding subtle complexity
Minimalist logos are sleek, simple, and incredibly effective at clearly conveying a brand's — but minimalism doesn't have to be boring. By adding a subtle twist to a minimalist logo, you can infuse your logo with a layer of complexity that can makes your design even more memorable.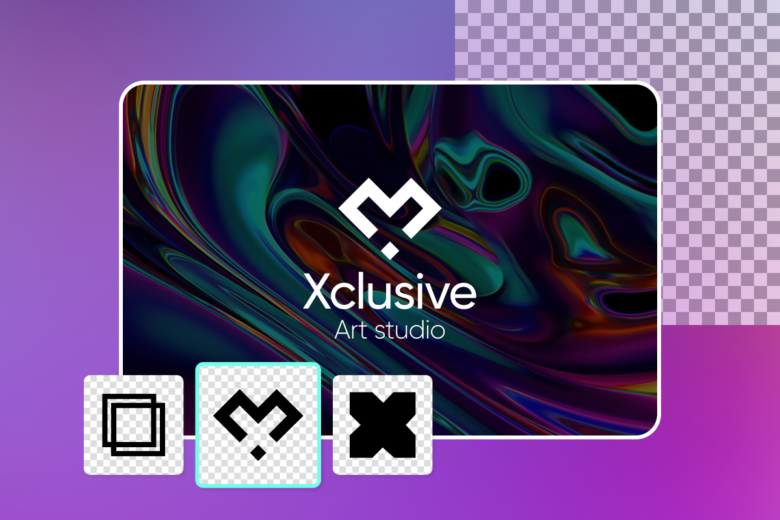 Not sure where to start? For a simple twist, try playing with negative space. This way, you can create a logo that's not only minimalist but also fresh and creative. Alternatively, experimenting with typography can help elevate your logo with a distinctive look.
4. Retro and vintage: Nostalgic appeal in modern times
Retro- and vintage-inspired logo designs are on the rise — and for good reason. These logos typically use design elements that were popular in the past, such as bold typography, simple shapes, and muted color palettes. Thanks to their nostalgic feel, they're a great way to help customers feel more connected to your brand.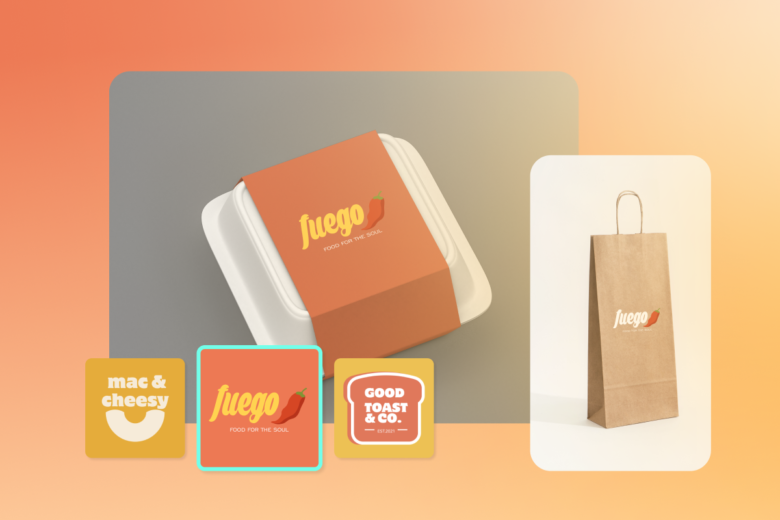 So, why are retro design elements regaining popularity? It's simple: With so many brands competing for attention, a logo that looks different can help you raise awareness and drive interest in your business.
5. Bold and vibrant colors: Making a statement
When it comes to branding, choosing the right colors can have a huge impact on how your brand is perceived. While there's always a place for more muted or neutral tones, bold and vibrant colors can help your brand make a statement.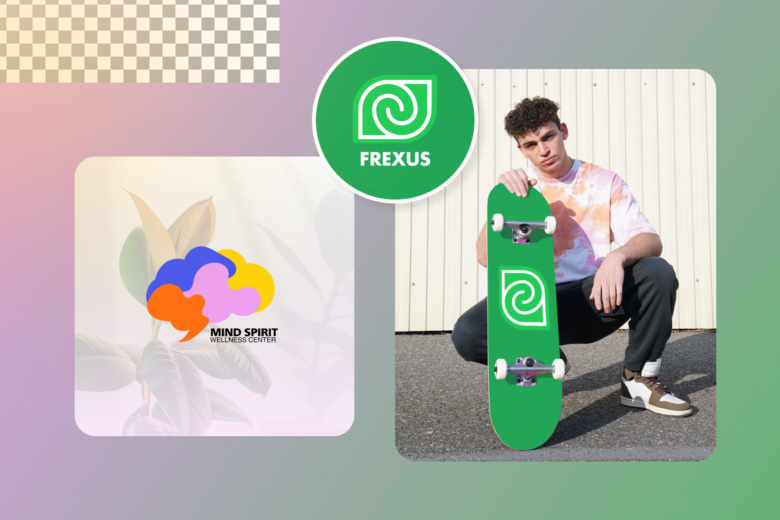 Think about it: Bold colors are attention-grabbing and memorable. They can convey a sense of energy, excitement, and confidence. Some of the most iconic logos out there, like Coca-Cola and McDonald's, use bold, bright colors to create a strong visual identity.
6. Custom lettering: Unique and memorable typography
Custom lettering involves using unique fonts and lettering styles in your logo design. This way, you can differentiate your brand from the competition with a truly unique design tailored to your brand identity.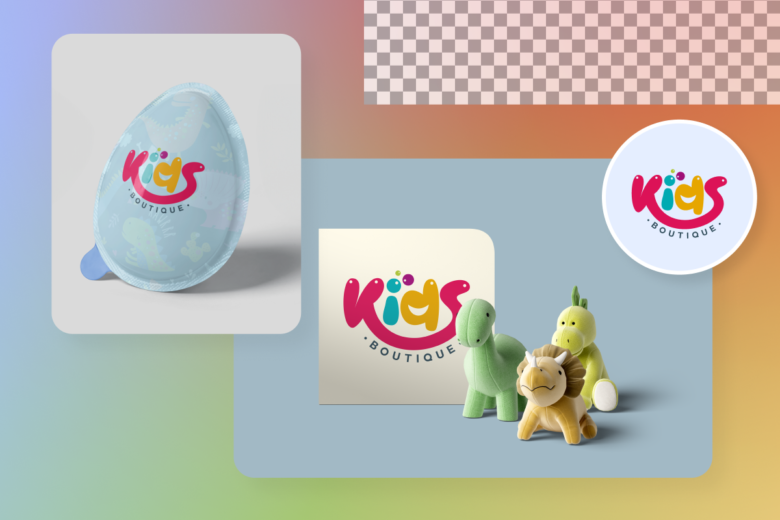 Above all else, custom typography enables brands to communicate their personality and values through their logo. For example, whimsical lettering might be used for a children's brand, while a more minimalist font could be used for a tech company. By customizing your logo's typography, you can create a visual language that resonates with your audience.
7. Symbol simplification: Streamlining complex logos
Sometimes, intricate logo designs and details can be overwhelming, making it difficult for customers to recognize your brand. That's where symbol simplification comes in. By breaking down the complex elements of a logo into simpler shapes and forms, the logo becomes more streamlined and easier to understand.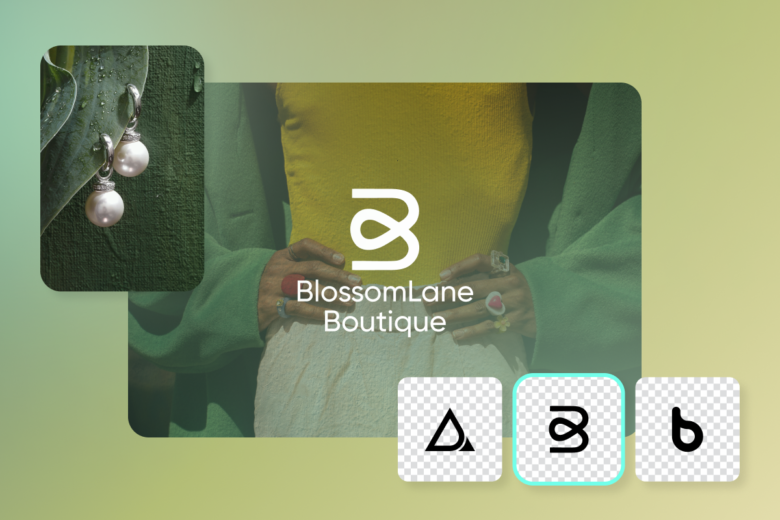 Essentially, symbol simplification involves removing unnecessary details and focusing on the core design elements of the logo. This not only makes the logo more visually appealing; it also helps boost brand recognition.
How to design a logo with Picsart
Now that you're familiar with all of the latest logo trends, it's time to kickstart your new logo design. The good news? Even if you're not a seasoned designer, it only takes a few minutes to create pro-grade brand logos with Picsart's beginner-friendly AI logo maker. Here's how to turn your design ideas into a beautiful logo.
Open the Picsart AI logo generator.

Use the More Tools button on the left sidebar to open the AI logo generator and start creating your logo.

Customize your logo design.

Enter your brand name, select your industry, and customize your color palette to create a fully personalized logo design for your brand.

Generate your logo.

When you're finished customizing your logo, use the Generate button to generate fresh designs.

Fine-tune the design.

Once you've picked your favorite logo, refine your design by changing the font, adding eye-catching design elements, and more.

Download design.

Use the Export button in the top right corner to download your design and share your new logo with the world

.
Tap into the latest
logo design trends
From scroll-stopping minimalist logos to bold and bright colors, the creative possibilities are endless when it comes to logo design. If you need some inspiration to promote your brand, our list of innovative logo trends for 2023 is a great starting point to start brainstorming your design.
Need to make some updates to your current logo? Looking to revamp your personal brand? We've got you covered. With Picsart, it's easier than ever to transform your brand with AI tools, pro-grade logo templates, stunning typography, and more. Get started today!