Summer is right around the corner and we can't wait! Spring has been good to us, but we're craving poolside days with hot temps and ice-cold drinks. In honor of those glorious days, we decided to create this summer-edition melting photo edit to help pass the time. Follow this easy photo editing tutorial to use PicsArt's Stretch Tool to create a melting background for the days you can't stop dreaming about that summer sunshine!
Download PicsArt

photo editor

and

collage maker

for

iOS

,

Android

, or

Windows

.

Open your photo in the

photo editor

. Tap on the Tools icon and select the Adjust Tool.

Tap on the Hue tab and slide the point to slightly alter the color of your photo. Tap on the eraser at the top of the screen and erase any part of the image where you want to keep the original color.

Tap the check mark and then tap on "Apply" to save.

Tap on the Tools icon and select the Stretch Tool. Tap on the Warp tab and adjust the power to 100.

Using your finger, drag the background of your photo to create a melting effect. Change the the size to a smaller number and continue to drag down different areas of your background. Tap "Apply" to save.

Tap on the arrow in the top right corner to finish. Save and share your photo on PicsArt with the hashtag #MeltingBackground!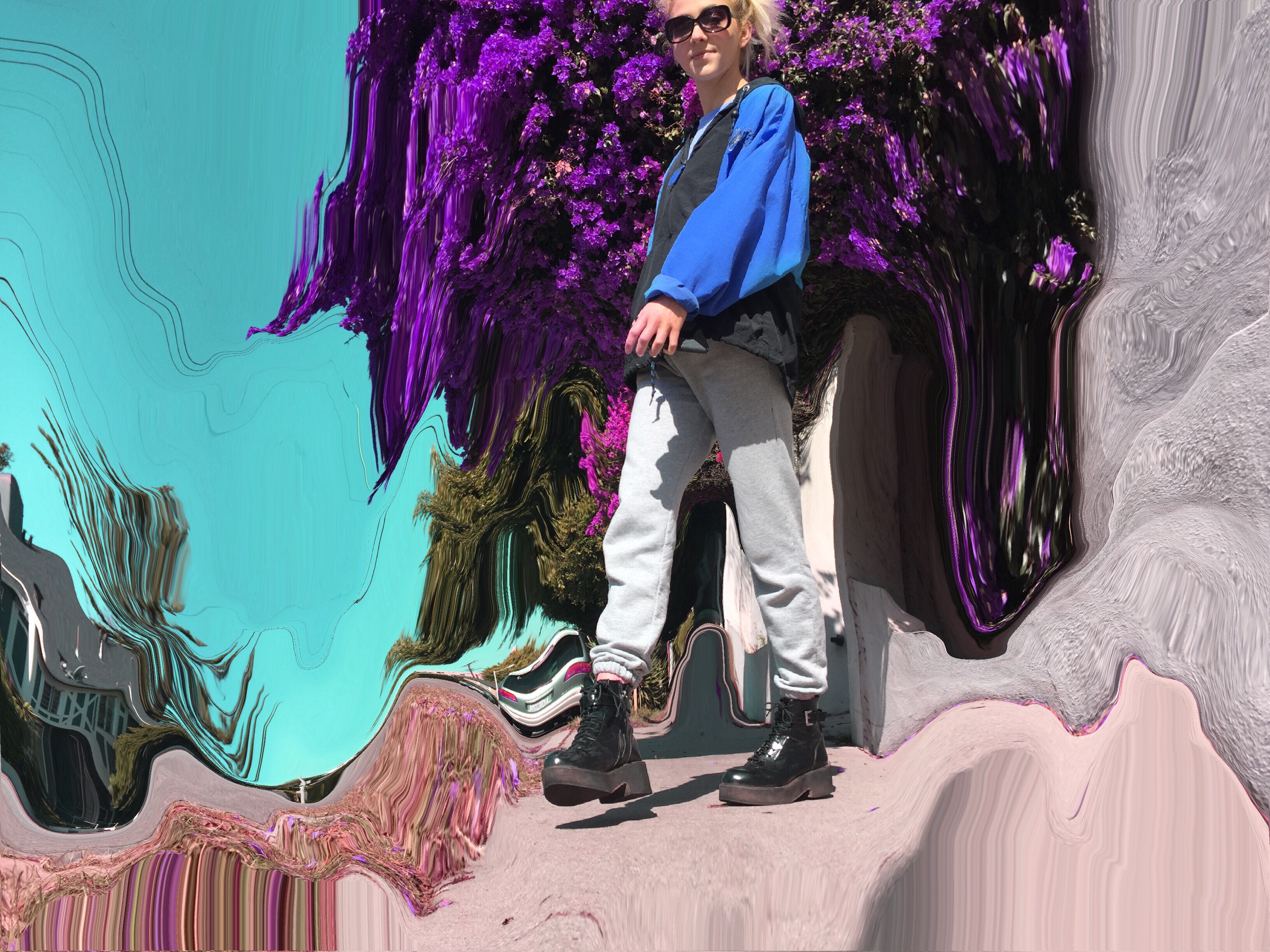 via PicsArt
PicsArt photo editor, collage maker and sticker maker is all about you. If you haven't tried it, you're missing out! Remix free-to-edit pictures into awesome collages and memes. Download the app to get in on the action.