What's better than PicsArt's custom stickers? Illuminated custom stickers! If you want to know what that looks like, just check out user Olivia's (@liv_a) awesome edit. "The kinds of edits that really speak to me are those in which it seems that magic is present," Olivia shared. "It makes me believe that we can create anything we want."
Olivia is often inspired by other edits — her favorite PicsArt users are @nightraingallery, @dragonheart2740, @edwincruz16, and @bunnysensei — but she also loves to tap into her creativity: "I think it's better to be guided by imagination."
By delving into her colorful profile, it's no surprise that her favorite editing feature is stickers. Her tip for making stickers stand out? "Look for photos that you like, then use different tools on PicsArt to make them look different and unique." She also encourages you to ask yourself: "In what way would this picture look interesting, awesome, and fantastic?"
Before learning how Olivia illuminates her stickers, here are a few fun facts about her. She's from Madrid, Spain; in her spare time, she loves reading, painting, writing, and listening to music. Oh and using PicsArt!
Download PicsArt photo editor and collage maker for iOS, Android, or Windows.

Open your picture in the photo editor and tap on the Sticker icon.

Search for "smoke" and choose a sticker (pro tip: try to choose a sticker with warm colors so the glow effect is more apparent). Adjust the size and place it on your photo.

Tap on Blend at the bottom of the screen and switch to the Lighten blending mode.

Tap on Opacity and lower the opacity a little (this is so you can see the background photo as you erase the sticker).

Tap on the eraser at the top of the screen. Erase any unnecessary parts of the sticker so that it looks like part of the photo. Tap on the check mark to confirm, then bring the opacity back up to 100%.

Tap on the plus sign at the top of the screen and select "Sticker." Search for "moon" and repeat steps 4-6 to add a few glowing moon stickers.

When you're done, tap on "Apply," then tap on the arrow icon to finish. Save your edit and share it on PicsArt with the hashtag #IlluminatedStickers!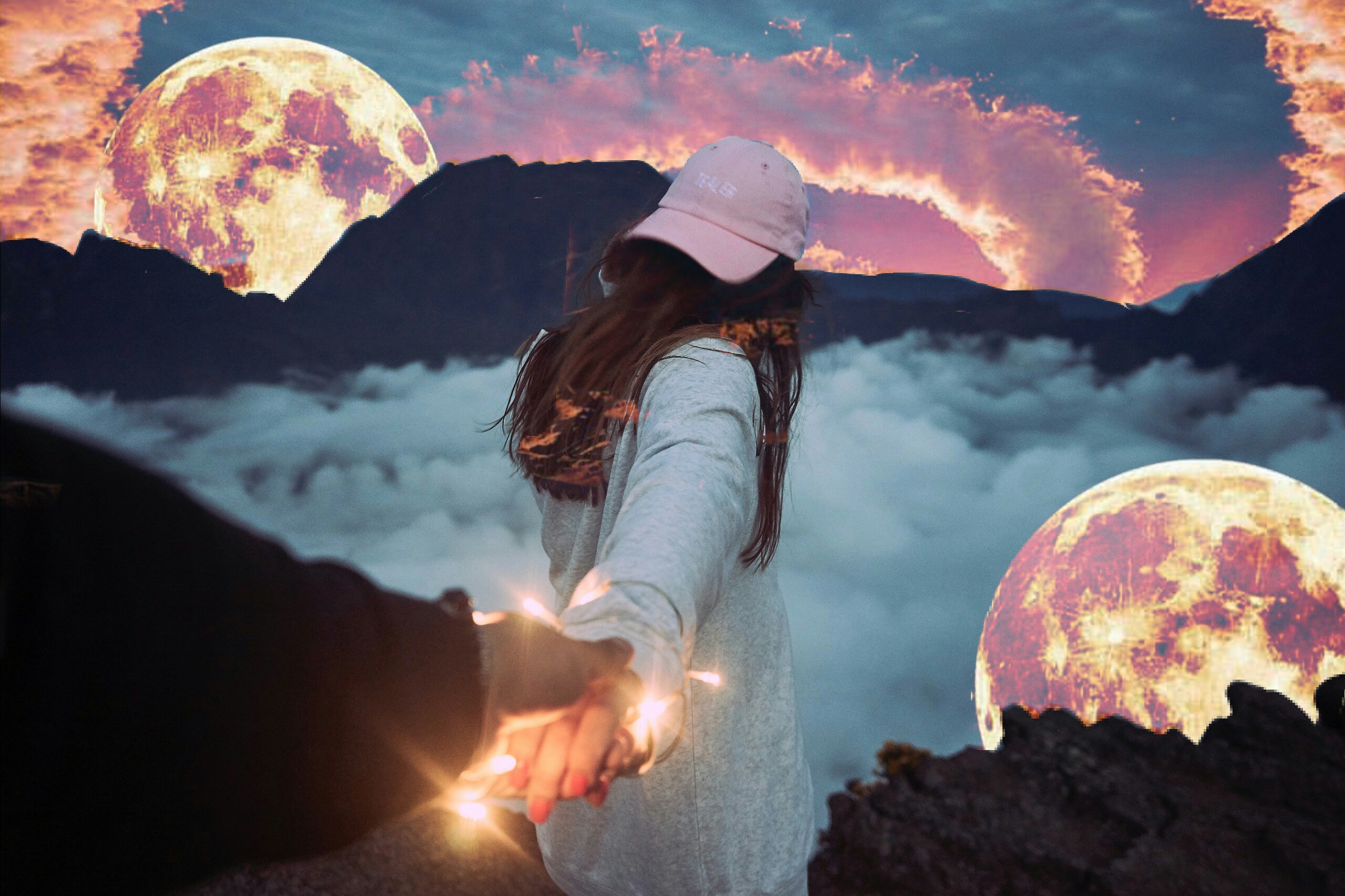 via PicsArt
PicsArt photo editor, collage maker and sticker maker is all about you. If you haven't tried it, you're missing out! Remix free-to-edit pictures into awesome collages and memes. Download the app to get in on the action.