For more exciting news about stickers, read about our NEW custom stickers! You definitely don't want to miss out.
Today we introduced Cutout, a new tool for making stickers that you can use to decorate all of your PicsArt creations.
Say you're celebrating a friend's birthday and want to post a virtual shout-out. You're thinking…"Yeah, maybe cutouts of her doing what she loves pasted all over a pink background? That'll make her laugh. For sure."
Normally, this wouldn't be the easiest thing to create unless you happened to be a professional designer. Until now! With the Cutout Tool it's simple and fun. You can create cool and hilarious birthday greetings, memes, custom phone wallpapers, profile pictures — whatever you want, with the millions of #freetoedit images on PicsArt.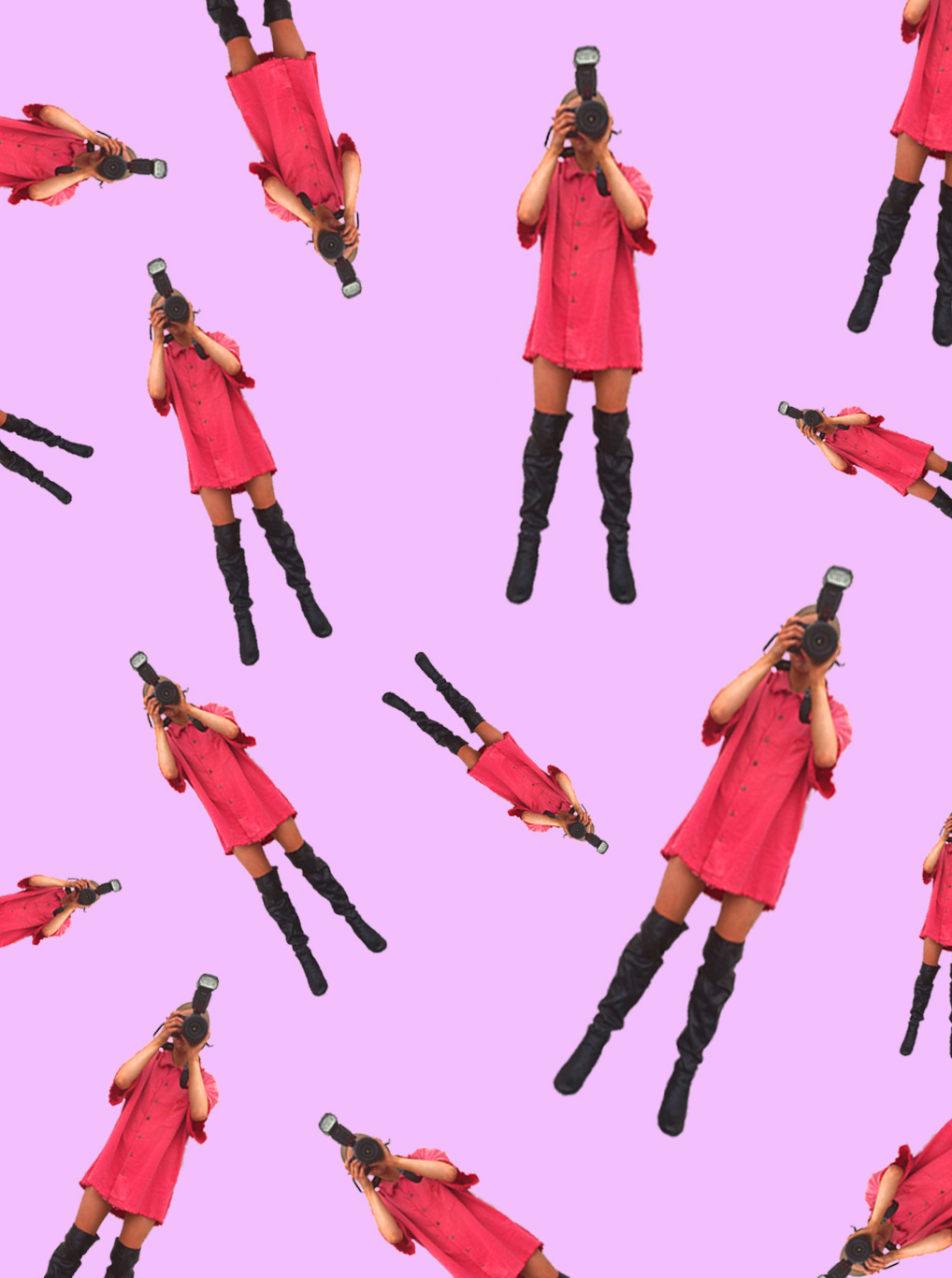 Here's how we created this image with the new Cutout Tool.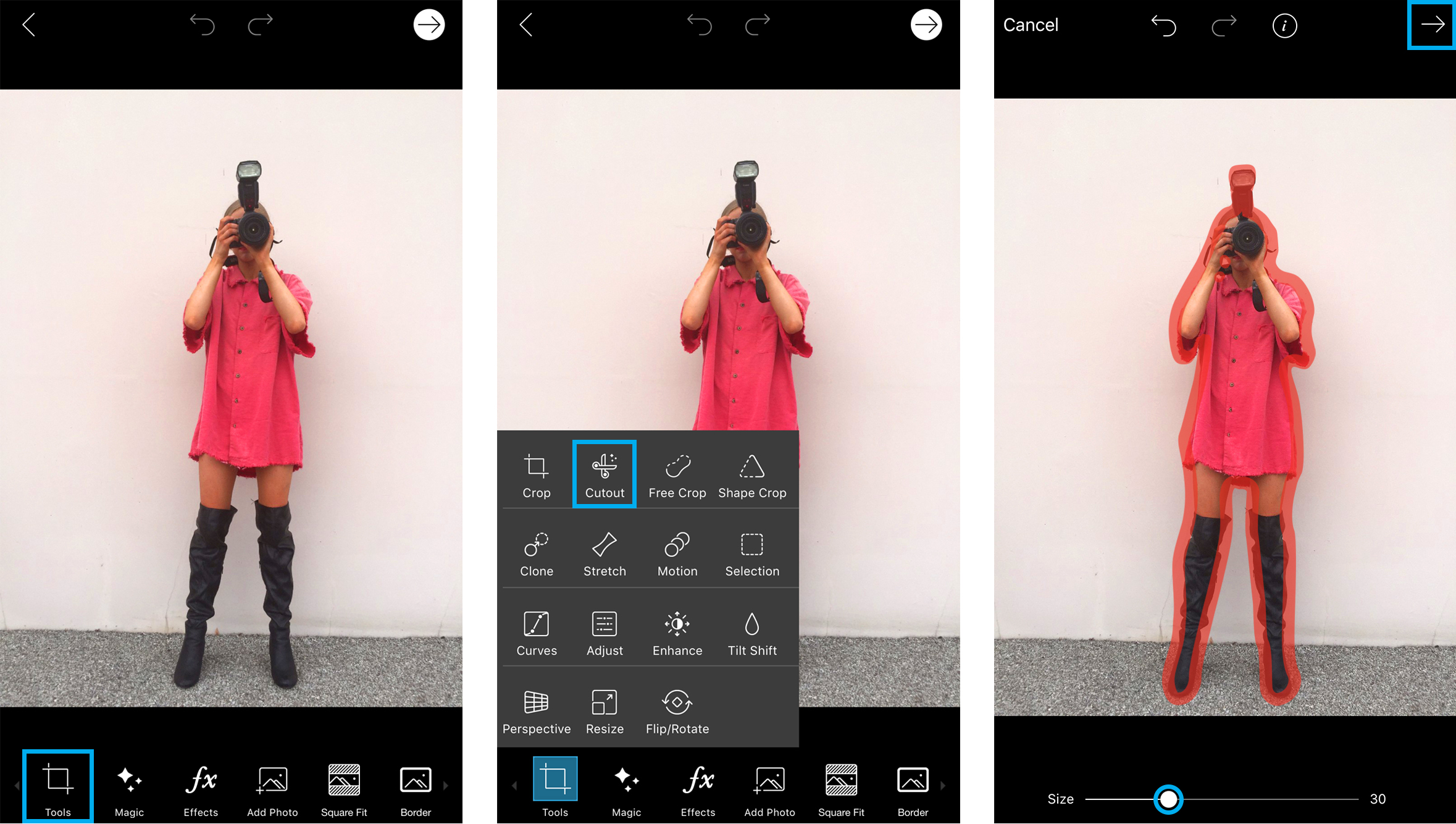 Select a photo of your friend. From the Editor, open the Tools menu and choose the Cutout Tool. Outline your friend's image with your finger as seen in red and tap on the arrow icon.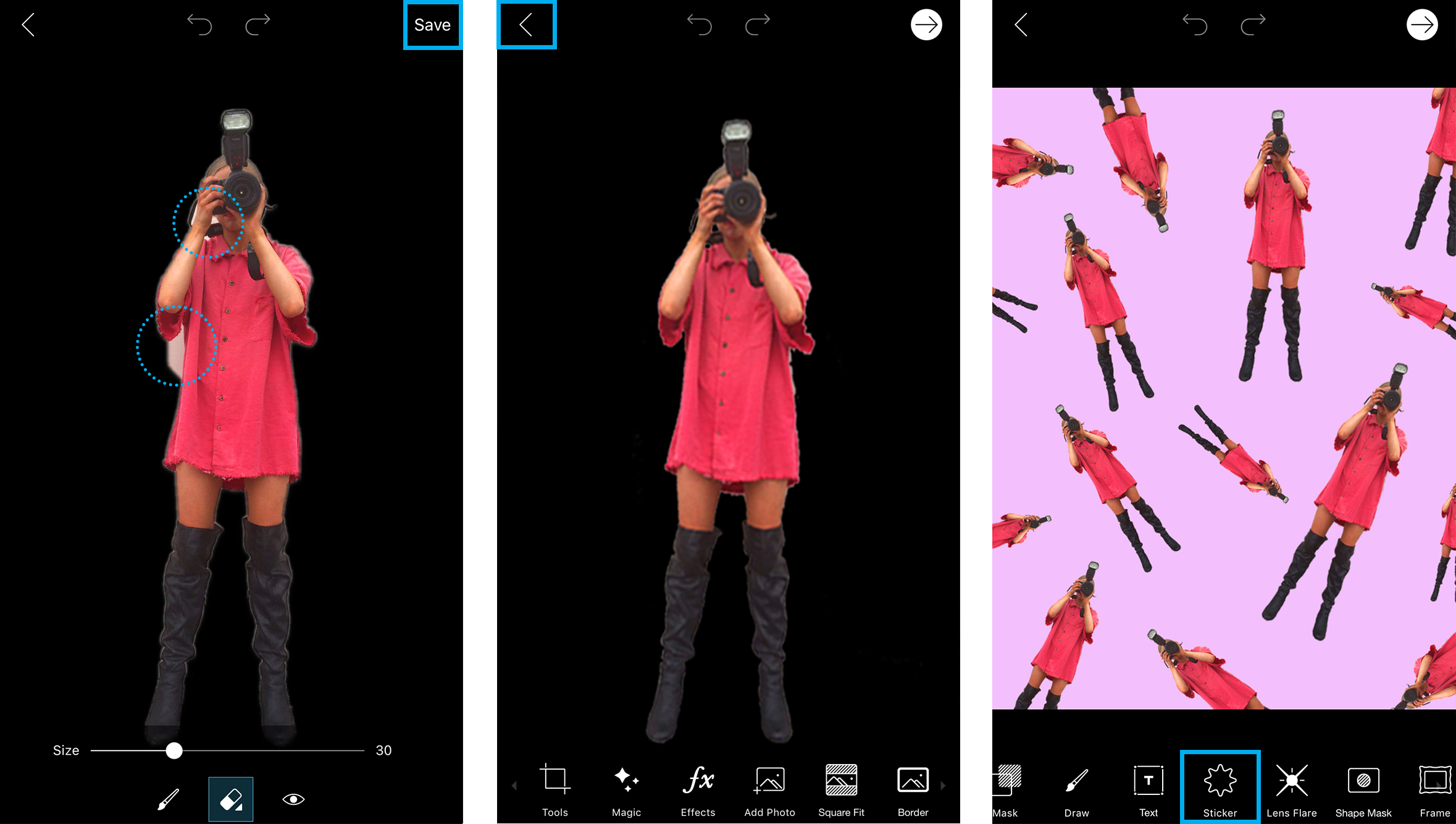 Refine the edges of your outline using the paintbrush and tap on "Save." And now your friend is a sticker that's been automatically saved to "My Stickers," which is accessible by tapping on the Sticker icon in the main toolbar. Finally, open a background image to your liking, add your friend as stickers (all over the place), and with that you're done!
If you open the Editor and don't see the new Cutout Tool, it's possible that you need to update your version of PicsArt. On iOS, that's as easy as opening the App Store app and tapping "Update." And on Android, simply open Google Play, search for PicsArt and tap "Update." Have fun!
PicsArt photo editor and collage maker is all about you. If you haven't tried it, you're missing out! Remix free-to-edit pictures into awesome collages and memes. Download the app to get in on the action.