This Saturday, April 22nd is going to be a big day. Not only is it Earth Day 2017, but it's also the day of the March for Science in Washington, DC and all over the world. And whether or not you'll be out there marching, you can show your support by making an edit with a message.
If you're participating in the march, print out your creation and carry it as a protest sign. If you're not able to march, set it as your profile picture for the day, or submit it to the Virtual March. It's an easy and fun way to show your support and send a message, and honestly, has there ever been a time where that's more important?
Download PicsArt

photo editor

and

collage maker

for

iOS

,

Android

or

Windows

.

Tap on the pink plus sign > Edit > Background and select a background color.

If you'd like to change the canvas dimensions, tap on Tools > Crop > 3:4 > Apply.

Tap on the Sticker icon and search for "Earth." Tap on a sticker to choose it. We used one from the free sticker pack called "Live, Laugh, Love."

Enlarge the sticker and place it on the canvas. Tap on "Blend" and choose "Multiply."

Tap on the plus sign at the top of the screen and select "Sticker." Repeat to add more stickers.

Tap on the plus sign and select "Text." Type your message.

Choose your font from the bottom menu. To view all font packs, tap on the pink plus sign in the bottom left corner.

Tap on Color and select a color (we used the gradient option).

To add an outline around the text, tap on Stroke and adjust the color and thickness.

Tap on "Apply" and then tap on the arrow icon to finish. Save your edit and share it on PicsArt with the hashtags #MarchForScience and #EarthDay.

Be sure to change your profile picture and submit your edit to the

Virtual March

!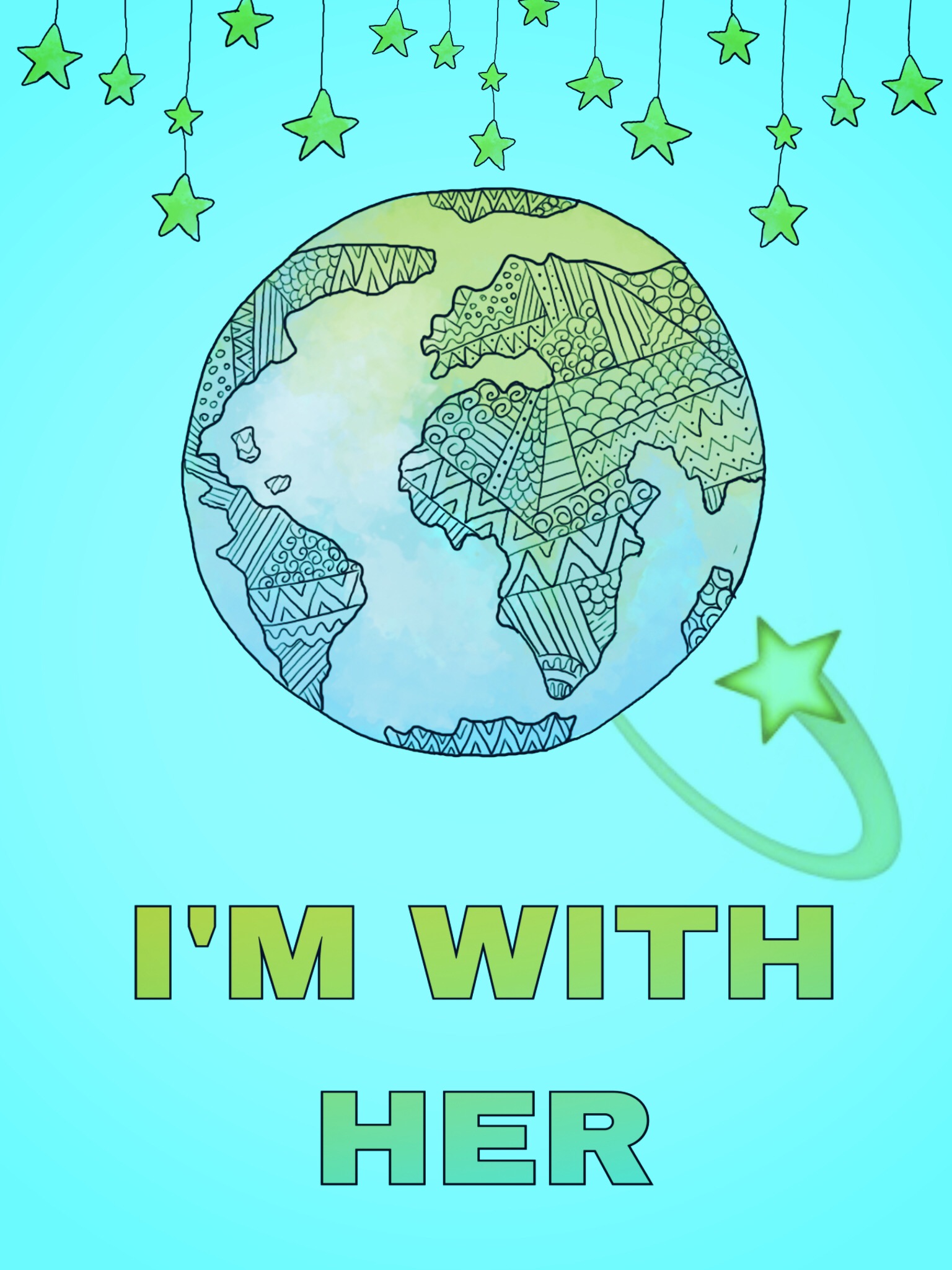 PicsArt photo editor, collage maker and sticker maker is all about you. If you haven't tried it, you're missing out! Remix free-to-edit pictures into awesome collages and memes. Download the app to get in on the action.