Whether you've seen footage or images or you've been lucky enough to attend a Mardi Gras parade, then you know just how bold, colorful, and vibrant the celebrations are. Mardi Gras has a unique energy and zest about it that brings the people and the city of New Orleans to life. Today, you'll learn all there is to know about Mardi Gras, including its origins, rich history, the symbolism of its colors, and how to make festive Mardi Gras designs.
What Is Mardi Gras?
Mardi Gras is a Christian and cultural holiday that dates back to ancient pagan traditions of spring and fertility. The holiday was adopted by Roman Catholic leaders and is now celebrated around the world among Roman Catholic populations, as well as by the thousands of tourists it draws each year. Mardi Gras is also known as Carnival or Carnaval, which is famously celebrated in Brazil in a similar fashion. So how did Mardi Gras make its way to the United States? It is believed that French explorers brought the Mardi Gras traditions to Louisiana in 1699. The first Mardi Gras in New Orleans took place on March 3, 1699, and since then, the fun festivities have evolved to what they are today.
Mardi Gras usually takes place on Fat Tuesday, which is the Tuesday before Ash Wednesday and the start of Lent, and it ends at midnight on Fat Tuesday when Lent begins. In fact, Mardi and gras are French words meaning Tuesday and fat. Mardi Gras, or Fat Tuesday, is historically when observers of Lent binge on meat, eggs, cheese, milk, and other rich foods prior to the start of their 40 day fast in which they refrain from such types of food.
What Do the Mardi Gras Colors Mean?
Whether it's costumes, masks, or beads, Mardi Gras definitely has its signature colors festively displayed throughout the celebration. Green, purple, and gold were established as the vibrant color scheme by the New Orleans Krewe of Rex (of the famous Rex parade – they're one of the oldest participating groups in Mardi Gras) in 1872. The colors of Mardi Gras went on to become official at the Symbolism of Colors parade in 1892. Let's break down what the mardi gras colors mean:
Green
The color green signifies faith.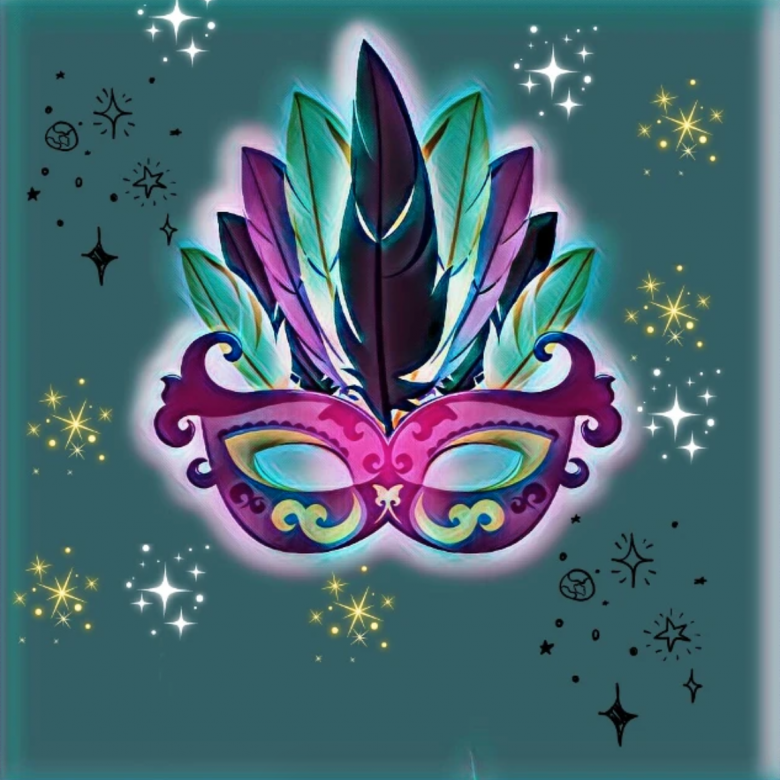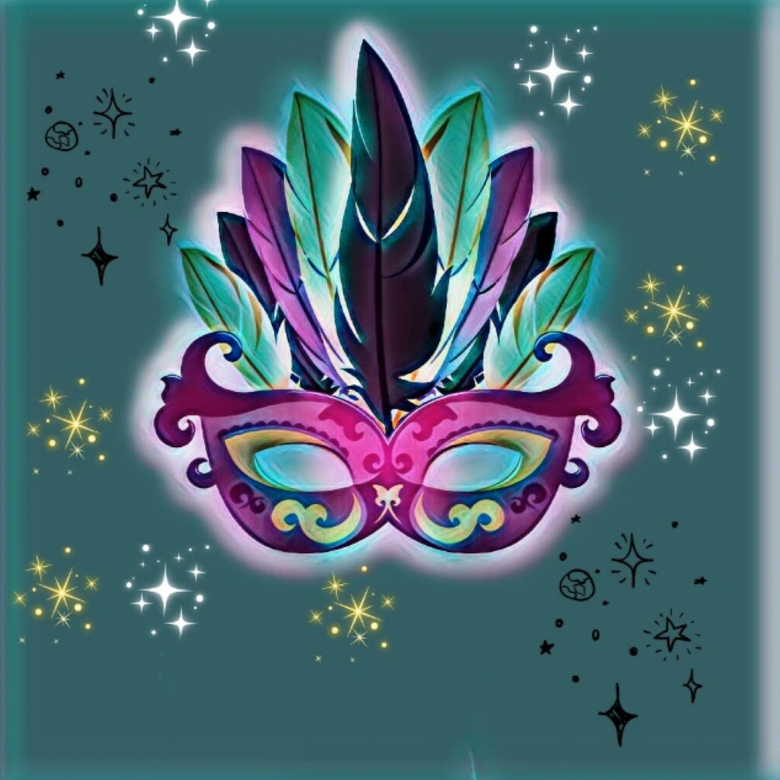 Hundreds of years ago when societal and class constraints were prevalent, Mardi Gras participants wore such masks to freely socialize with people of different classes. Masks remain an essential part of the Mardi Gras culture.
Purple
The color purple is said to represent justice.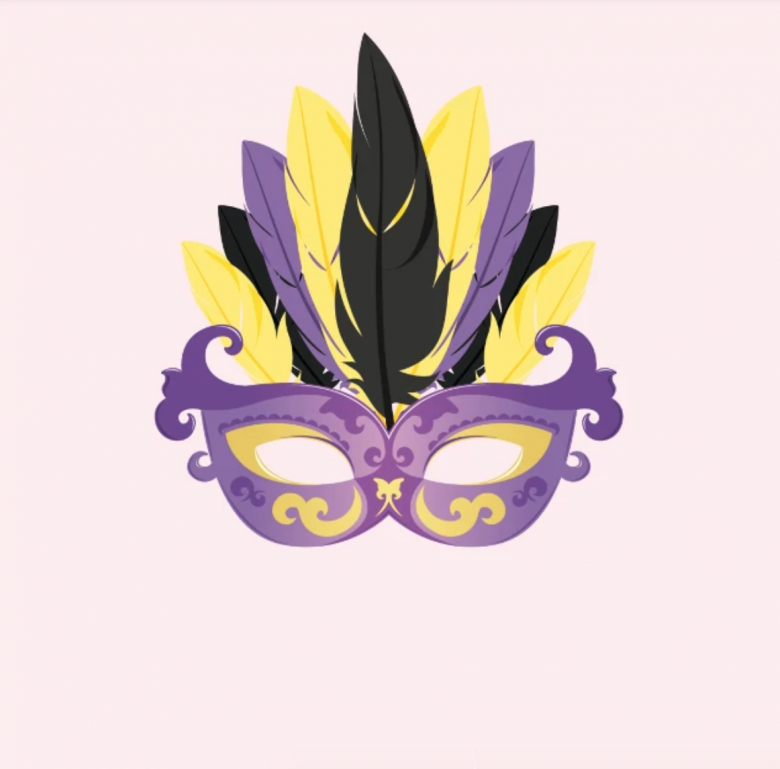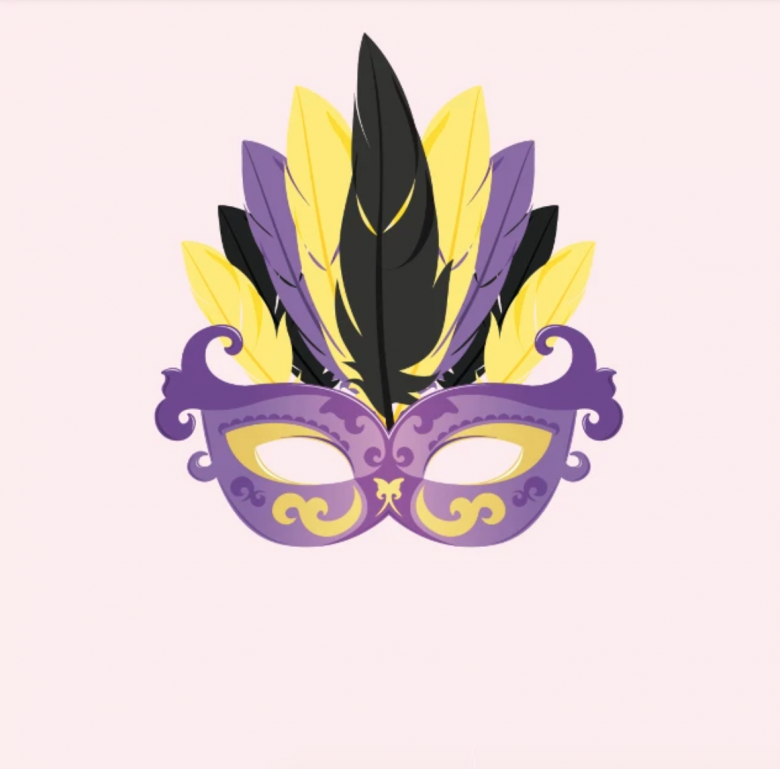 Beads are another integral part of Mardi Gras festivities. In the late 1800s, beads and fake jewels were thrown from parade floats to those watching. The classic tricolor beads are worn and thrown by thousands of people celebrating.
Gold
The color gold stands for power.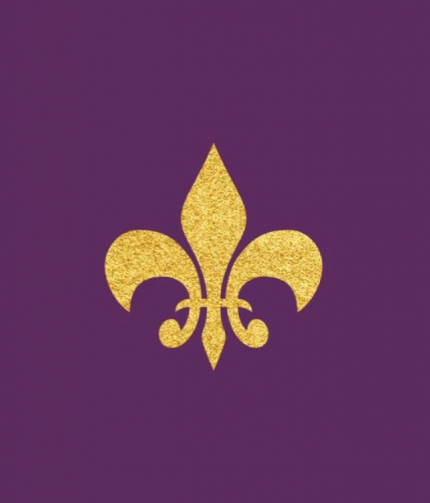 The French fleur-de-lis is deeply ingrained in Louisiana's history and is seen on many of the state's architecture as well as the state flag. You'll often see this symbol used during Mardi Gras festivities on costumes and decor.
Mardi Gras Design Ideas
Mardi Gras celebrations are nothing short of lively, passionate affairs filled with colors, energy, and cheer. Whether you're hosting a Mardi Gras party or want to incorporate its vivid styles into your designs, check out these Mardi Gras design ideas, and get creating your own.
Mardi Gras Photo Edits

This is an easy way to put a festive Mardi Gras spin on your photos.


Mardi Gras Posters

Posters are a fun, easy way to colorfully display Mardi Gras events. You can add the three Mardi Gras colors on top of a black solid background and add additional design elements. Be sure to clearly display all the important information for the event.


Mardi Gras Embroidery

Embroidery can be super unique and personalized. Some embroidery ideas include monograms, fleur-de-lis symbols, outlines of Louisiana, masks, beads, or a combination. You can add these embroideries to clothing, table-runners, or hand them out as party favors.


Mardi Gras Crafts

Creating masks from scratch is an excellent arts and crafts project for kids and adults alike. You can use simple paper cut-outs and use paint, beads, feathers, and other material to decorate.


Mardi Gras T-shirts

You can go with a simple Mardi Gras text t-shirt or create a more complex and colorful design incorporating all the different elements aforementioned.


Mardi Gras Food

Cookies, donuts, gelatin, and king cakes are among the many food items you can add a Mardi Gras theme to. Make fleur-de-lis shaped sugar cookies with green, purple, and gold icing. Or layer green, purple, and yellow gelatin colors for a multi-layer, multi-color deliciousness.


Mardi Gras Invites

Similar to posters, your Mardi Gras invite should be bold and colorful, clearly displaying all the pertinent information such as the date, time, location, and attire. Let's take a look at a few different invite design ideas.

Create Festive Mardi Gras Designs Using Picsart
Follow this step-by-step guide to create a festive Mardi Gras design using Picsart, whether you use the mobile app or desktop editor.
On Mobile
Open the Picsart app and tap on the plus sign at the bottom of your screen.
Select the foundation of your design. You can use a Photo, select an existing Template or Background, or choose a Color Background. We suggest going for Mardi Gras colors or a neutral background like black or white.
Once you have your Background selected, scroll to the Add Photo option and upload from your device.

Now tap on the Remove Background button.
Scroll to the Sticker tool and select it.
In the search bar type in 'Mardi Gras' to view the collection.

Adjust your chosen sticker's appearance, editing things like the color, opacity and so on.
Add any additional stickers or effects required.
Done with your Mardi Gras design? Click the Download button or Next to share on Picsart.

On Desktop
1. To get started, click on the New Project button.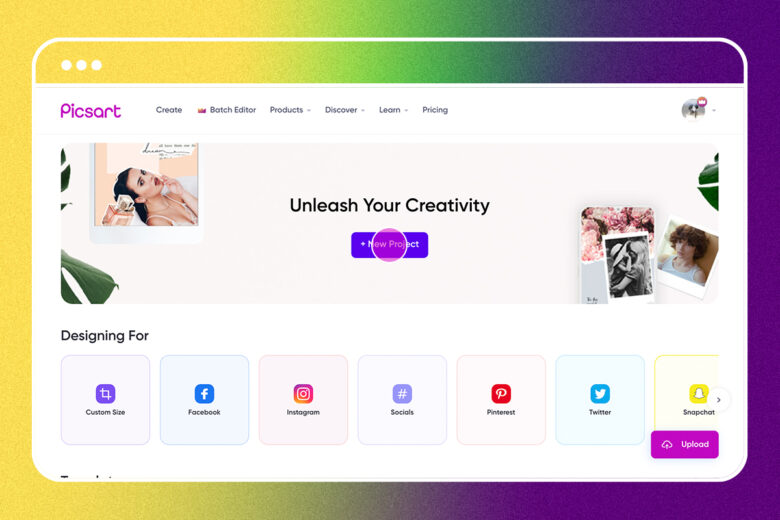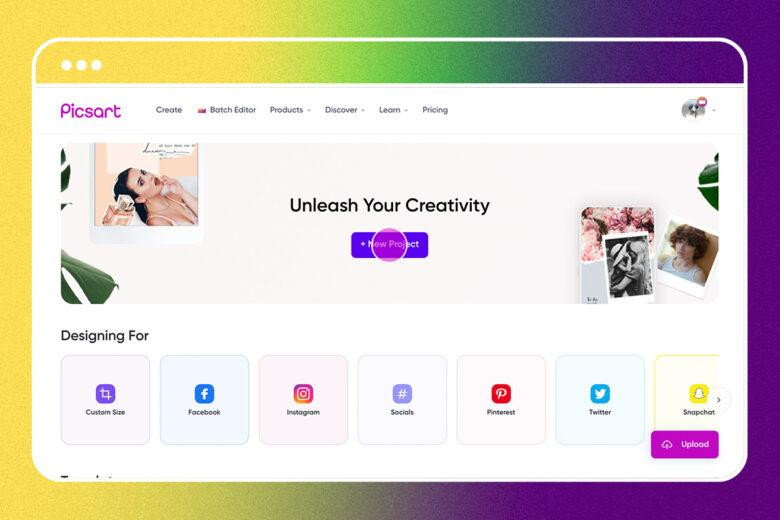 2. Choose your canvas size in the left hand panel and click on the Texture button.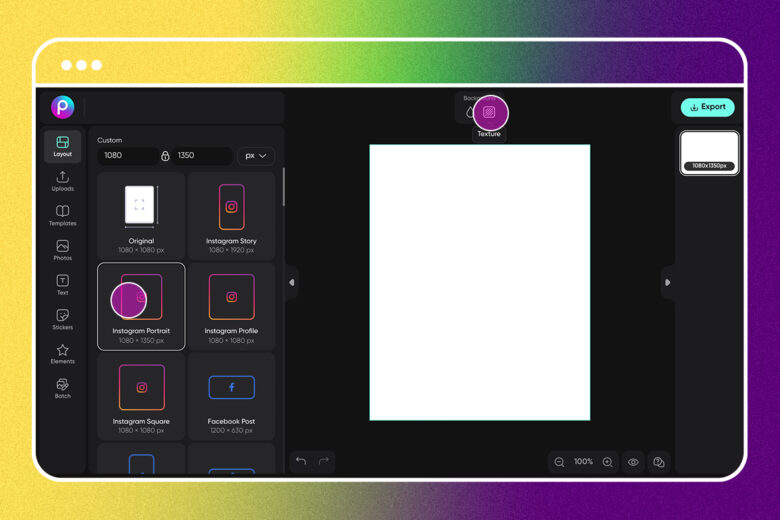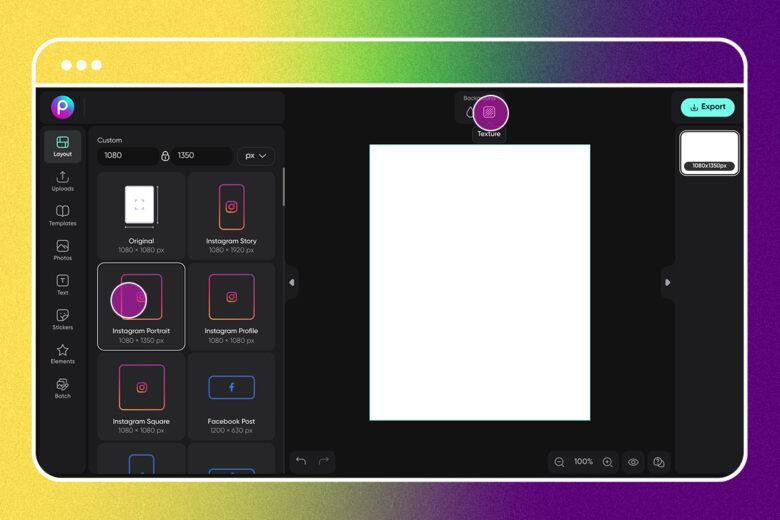 3. Browse the options available until you find a suitably Mardi Gras flavored background, like the one below.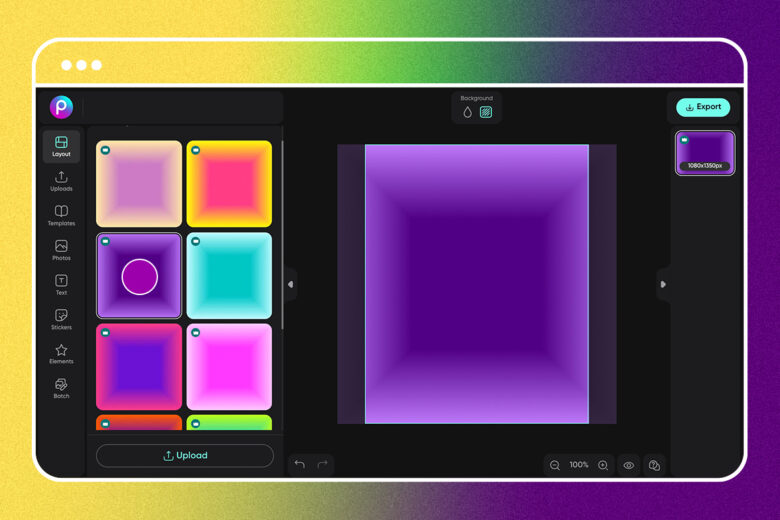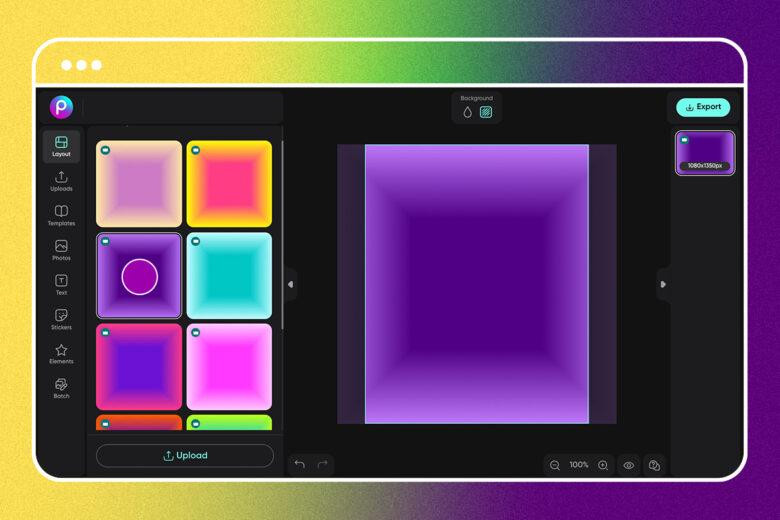 4. Click on the Uploads button and select an image from your collection and click on the Effects tool above the canvas.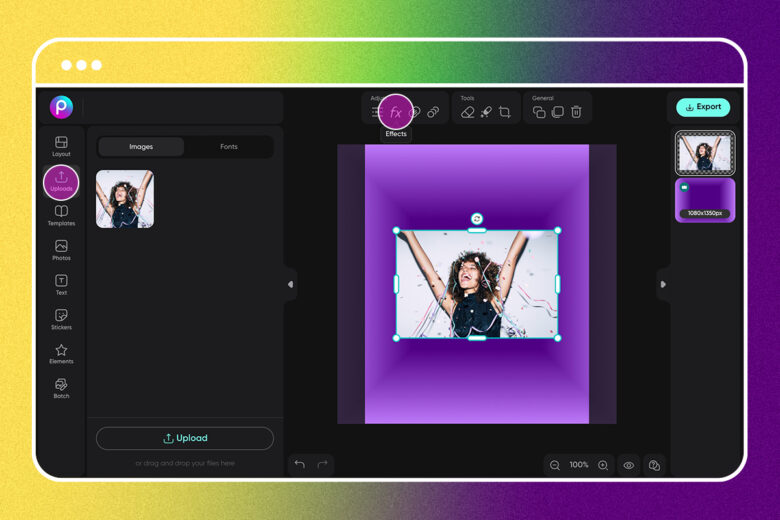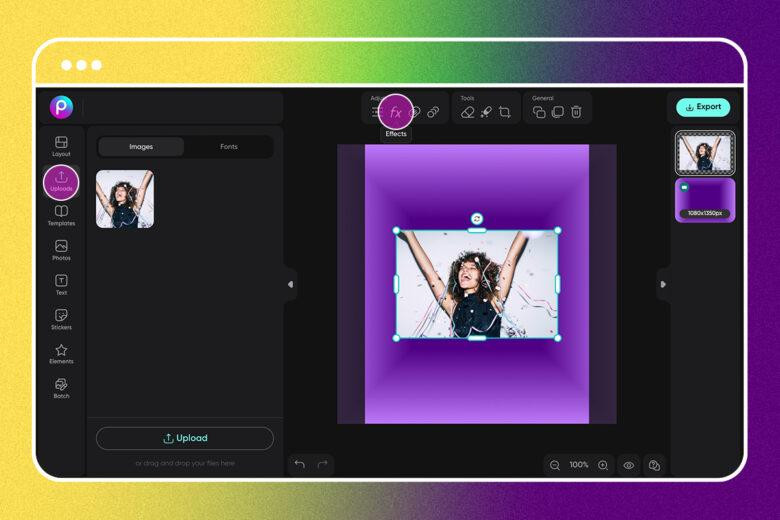 5. Browse the filters and effects and select the one that works best for your edit.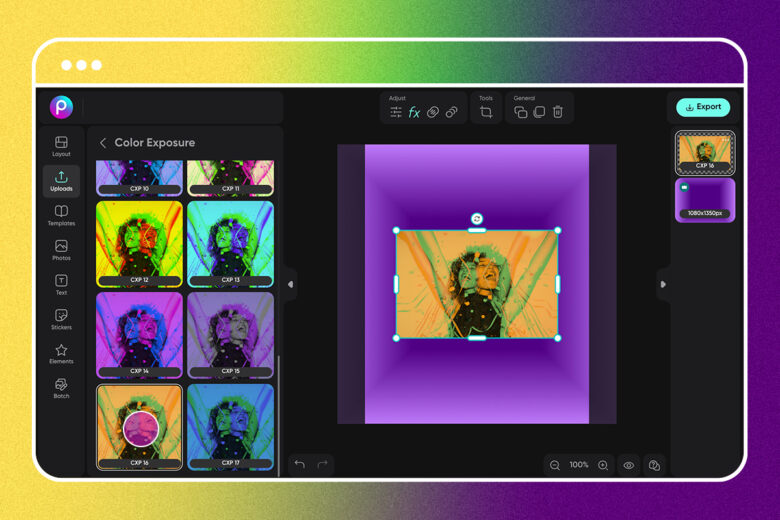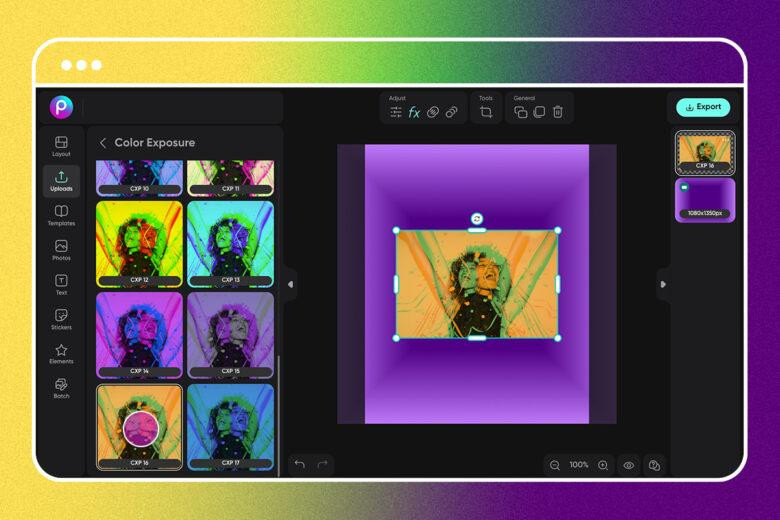 6. Get creative with Stickers. Simply click on the tool, search for 'Mardi Gras' and add as many as you want to your design. Repeat any steps as required and click on Export to save or post your final edit.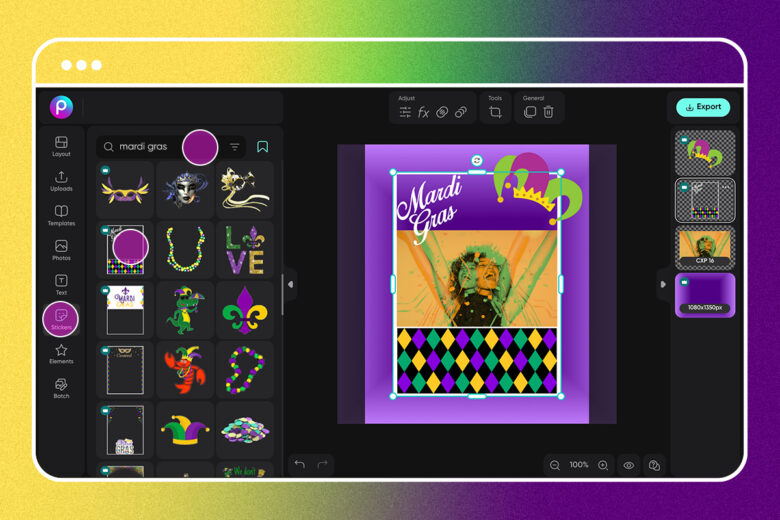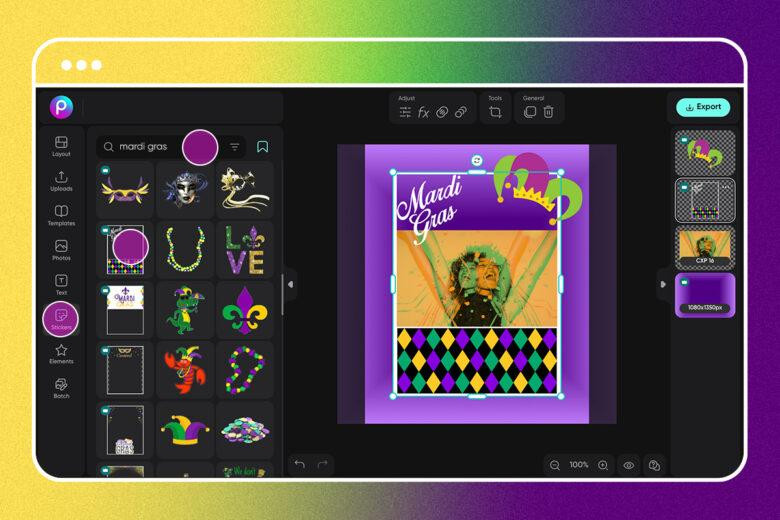 Picsart is a full ecosystem of free-to-use content, powerful tools, and creator inspiration. With a billion downloads and more than 150 million monthly active creators, Picsart is the world's largest creative platform. Picsart has collaborated with major artists and brands like BLACKPINK, Taylor Swift, the Jonas Brothers, Lizzo, Ariana Grande, Jennifer Lopez, One Direction, Sanrio: Hello Kitty, Warner Bros. Entertainment, iHeartMedia, Condé Nast, and more. Download the app or start editing on web today to enhance your photos and videos with thousands of quick and easy editing tools, trendy filters, fun stickers, and brilliant backgrounds. Unleash your creativity and upgrade to Gold for premium perks!