While we appreciate mothers year-round, there's one special day (besides her birthday) where we get to show our moms and mother figures the same love they show us. For those who choose to celebrate, Mother's Day is yet another chance to show gratitude and appreciation for the women that raised us. 
Mother's Day is celebrated across the world. Most countries celebrate in the second week of May, while Arab countries celebrate on the Spring Equinox. In addition to the labor of birth, personality traits associated with motherhood are commonly thought of as comforting, nurturing, and guiding. In many religious philosophies, these characteristics are believed to be expressions of a creator or the image of God.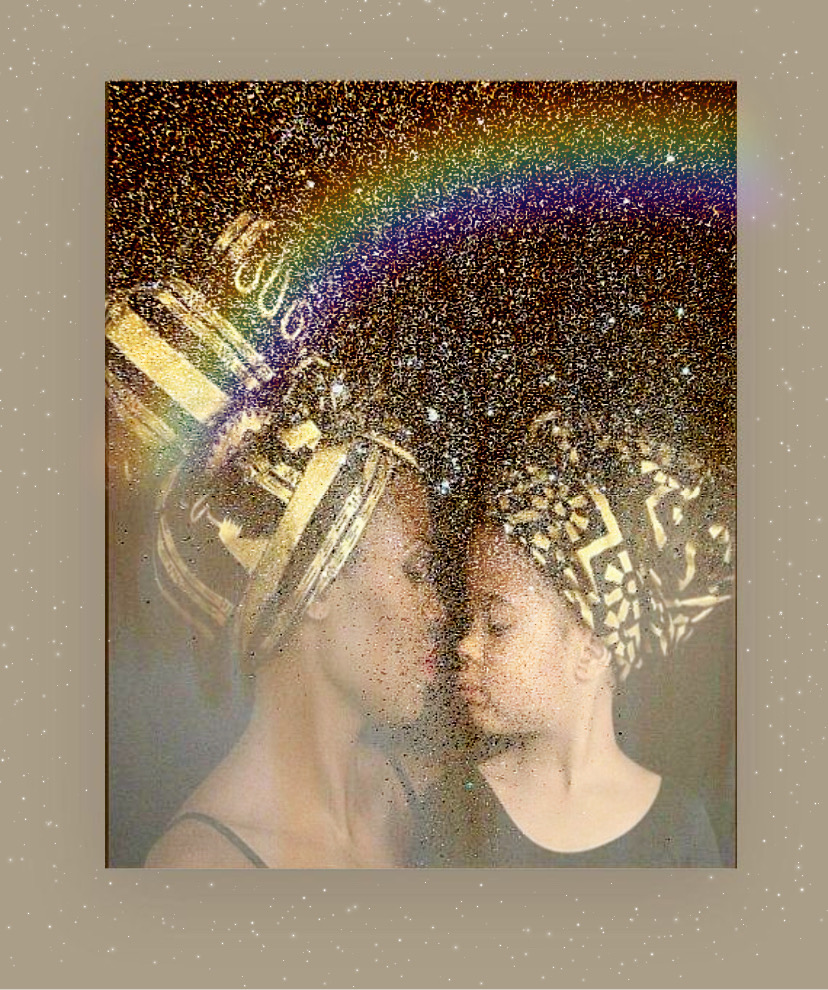 via PicsArt
The History of Mother's Day
While you might associate Mother's Day with cards, flowers, and breakfast in bed, the official holiday that we know and love has a surprising history. On May 10, 1908, a writer named Ann Jarvis sent 500 white carnations to a Methodist church in her hometown in the Appalachian mountain town of Grafton, West Virginia. The flowers were sent in honor of her late mother, also named Ann Jarvis. The writer also held a public memorial in Philadelphia, where the younger Ann Jarvis lived at the time. We now recognize that date as America's first Mother's Day celebration.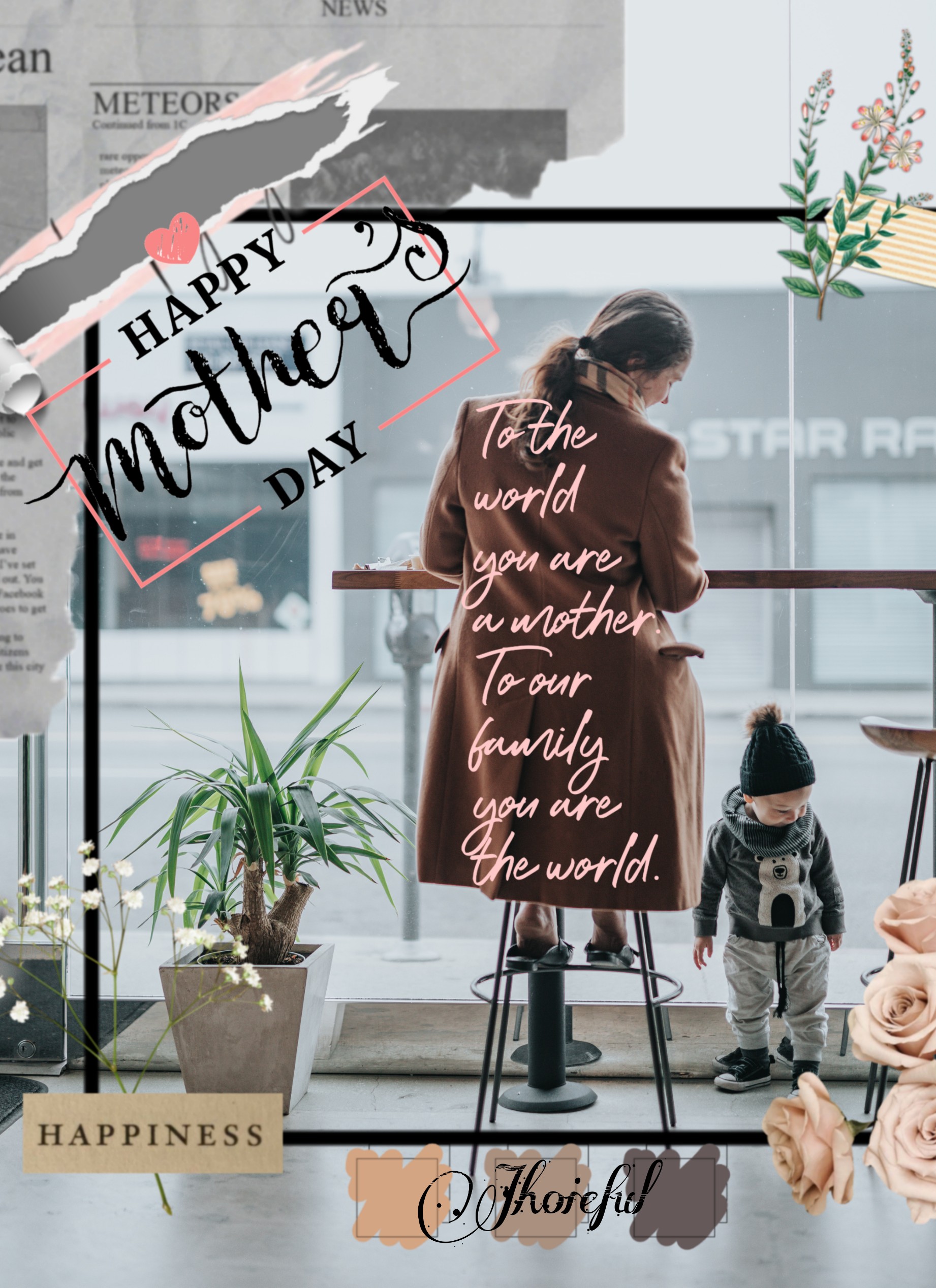 via PicsArt
Mother's Day Throughout Time
Of course, Jarvis wasn't the first person to celebrate mothers. This practice goes back thousands of years, with many ancient cultures holding sacred the mother deity. Ancient Egyptians worshipped the Goddess Isis, who was similar to the mythology of Cybele and Rhea in Ancient Greece. In other cases, celebrations became about mothers later on. The important British holiday Mothering Sunday, for example, was originally dedicated to the "Mother Church," but was later expanded to honor real mothers.
The American poet and anti-war activist Julia Ward Howe had aimed to promote a Mothers' Peace Day decades before. Howe had been friends with the original Ann Jarvis, who agreed that the idea of Mother's Day should spread unity across the globe in the wake of the devastating Civil War in America and the Franco-Prussian War in Europe. The best gift to moms was promoting peace, Howe believed, so mothers would get to hold their sons close. 
Other early Mother's Day pioneers include Juliet Calhoun Blakely, an activist who inspired a local Mother's Day in Michigan during the temperance movement of the late 19th century. In Kentucky, the duo of Mary Towles Sasseen and Frank Hering are remembered for their work to organize a day where students in school wrote notes to their mothers. 
A Memorial to the Service of Mothers
Jarvis actually got the idea to found a holiday celebrating mothers from her own mother, although her vision of the holiday looked a little different than the commercialized one we know today. As she spread the word about the holiday, she always recalled back to a beautiful memory of a prayer she heard her mother recite: "I hope and pray," the elder Ann Jarvis said, "that someone, sometime, will found a memorial mother's day commemorating her for the matchless service she renders to humanity in every field of life." When her mother died in 1905, the younger Ann Jarvis vowed to make her mother's wish come true.
Some historians also point out the interesting timing of Jarvis' version of Mother's Day catching on at the turn of the 20th century, a period of tremendous industrialization and change. While activists like Howe had been pushing the idea earlier on, the holiday only received national attention at a time when more women were beginning to join the workforce and leave the home. The growing popularity of a "traditional" holiday, that placed an emphasis on motherhood, could be connected to the backlash against greater cultural change.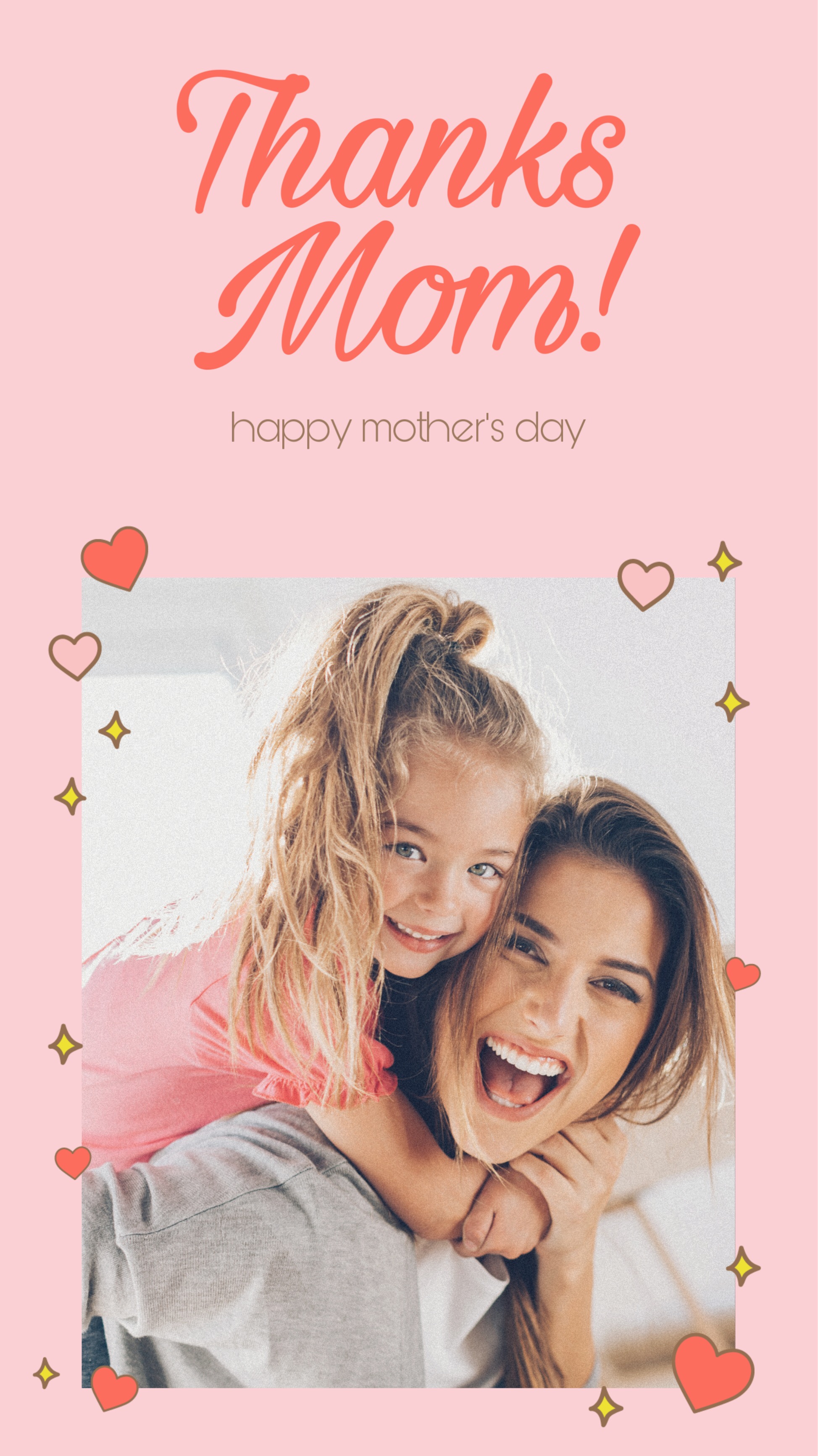 via PicsArt
A Commercial Success
Jarvis also played a huge role in the holiday's success. By 1912, she had quit her job in advertising and started the Mother's Day International Association. She partnered with florists and began a letter-writing campaign to politicians to get her favorite holiday recognized at the local and eventually national level. 
Mother's Day today is a booming commercial holiday. More people buy flowers for Mother's Day than any other time of year except during the winter holiday season. Gift givers spend more than $5 billion on jewelry alone, and nearly another $5 billion on that special outing, according to data by retail industry associations. Then there's $843 million on cards, and $2.6 billion each on flowers and gift certificates, according to the data.
Ironically, the holiday became something Jarvis no longer recognized. The founder eventually began to resent the fact that florists and chocolatiers were making lots of money from the idea without giving her credit. Jarvis came to feel that the day was being used as "a means of profiteering," according to a 1923 article in the New York Times. The woman who found success promoting such a happy holiday eventually met an unhappy end. Jarvis ended up spending all of her savings to make sure that the holiday would get recognition. In 1948, she died penniless and stark raving mad, surely due to the trouble she went through over the holiday. 
Today, the white carnation is the symbol of motherhood, inspired by the flowers Jarvis sent to the church over a century ago. Jarvis thought that the flower's shape and color reminded her of the purity and closeness of a mother's love, which is ultimately what Mother's Day is all about.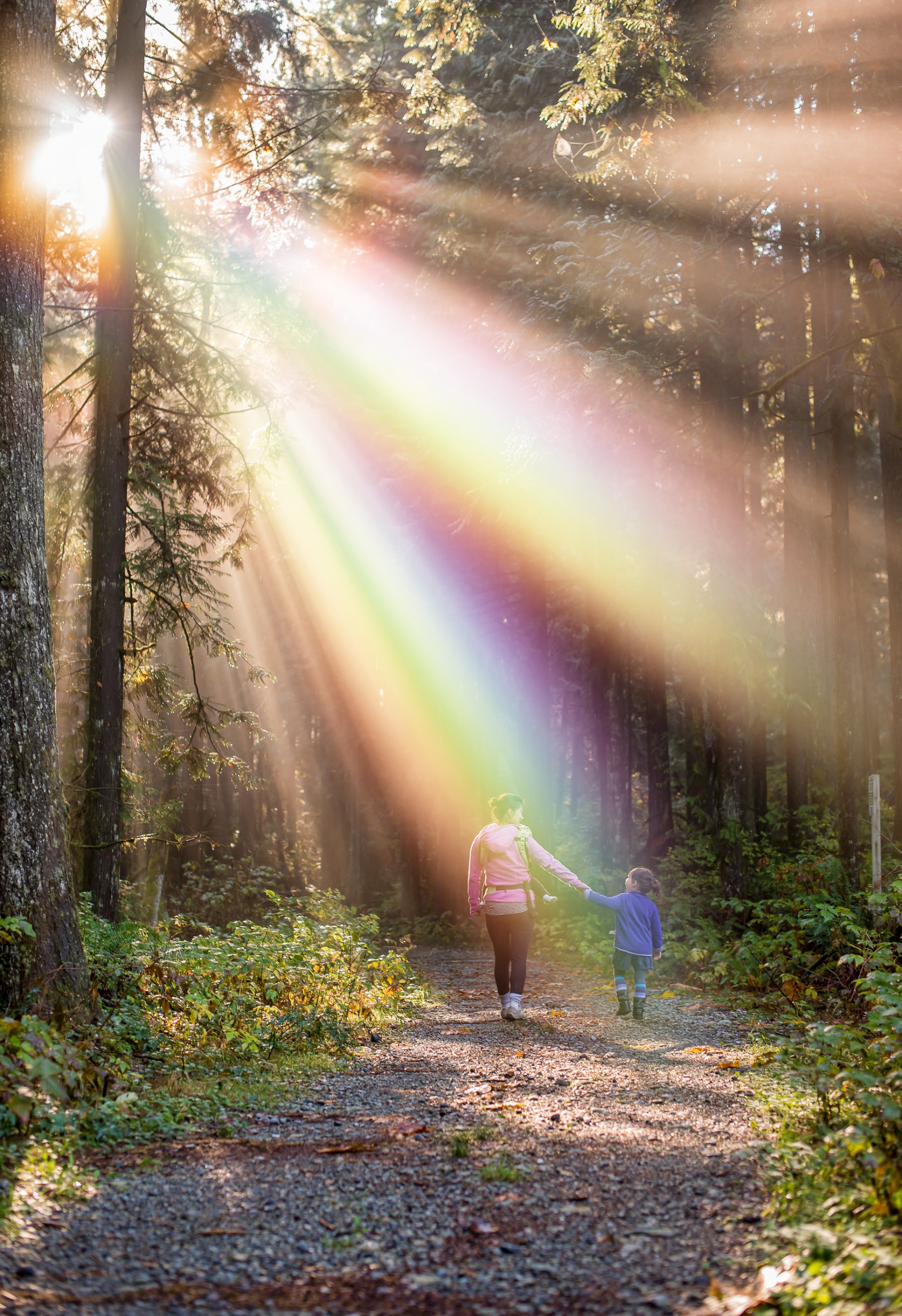 via PicsArt
How to Create a Digital Gift for Mom
Show your mom that you have been thinking about her with a homemade Mother's Day Card made by you with love. Maybe you want to place a digital frame on a favorite picture of you two or maybe you would like to do something more traditional and heartfelt. This quick and easy tutorial will break down how to make a beautiful card using the all-in-one photo editing app, PicsArt.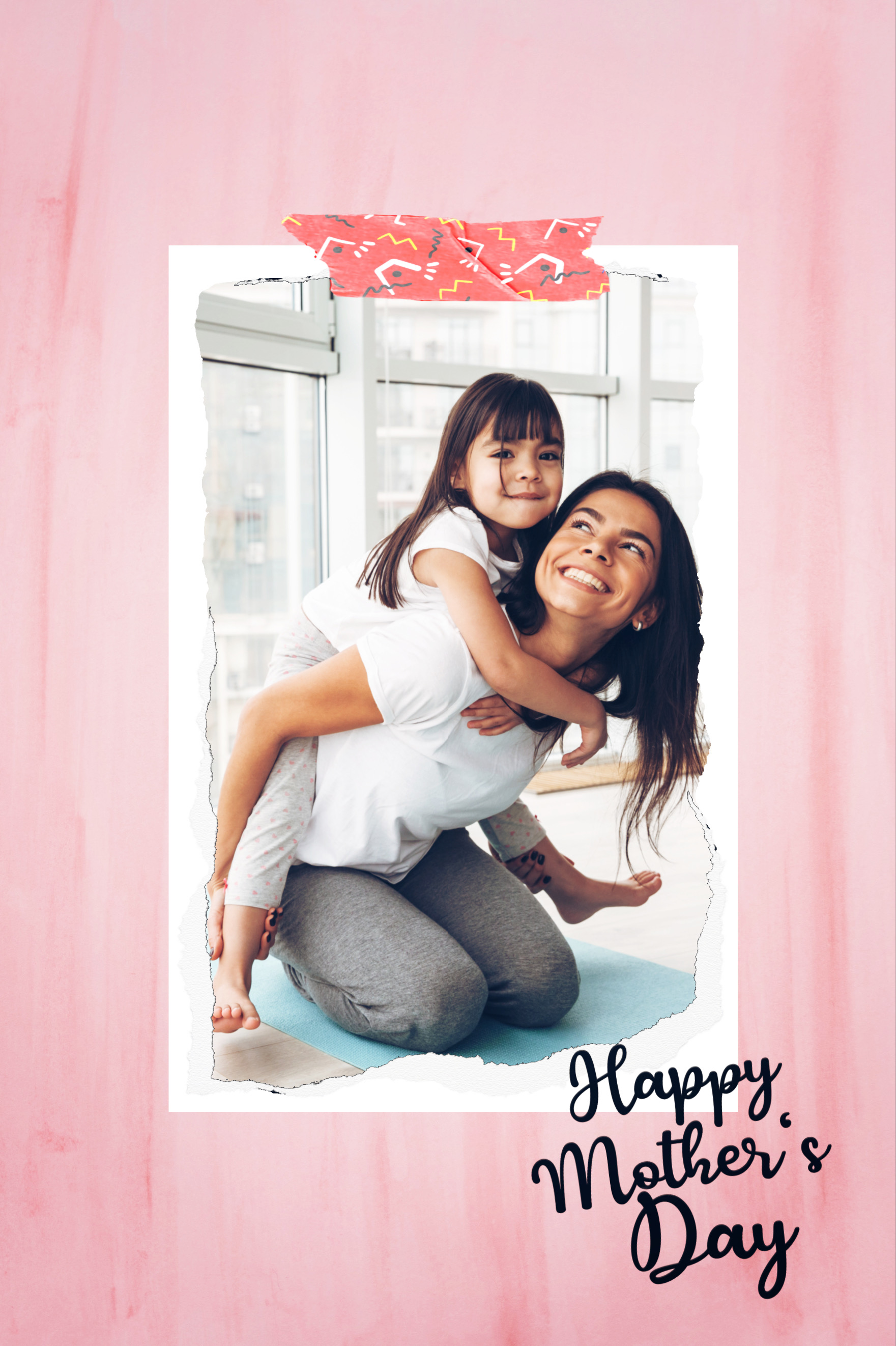 via PicsArt
PicsArt's free and easy-to-use Card Maker helps with every step of the process, assisting you with creative ideas and a huge library of card designs and templates. These editing tools are streamlined and easy to use, and you can make any changes within the editor to achieve the style and aesthetic of your choice. Here's how it works: 
Open the

PicsArt Card Maker.

This automatically opens a canvas sized to be the perfect fit for the message of gratitude you're going to send. In the editor, you can explore and edit pre-designed templates or create your own. 
Upload a picture of you and your mom or mother figure that you want to use on your card. Then pair it with one of these sweet Mother's Day quotes.
Resize and crop your image

.

Trim out busy backgrounds and unwanted parts (or people)

from the photo. The

Crop

tool is an essential editing tool to make sure your images are exactly as you want them to be. To enlarge or shrink a photo without sacrificing its quality,

read this tutorial on how to resize your images.

For your Mother's Day Card, try choosing a

Square Fit,

and resizing your image on a special or unique background. You can make the background your mom's favorite color, or you can choose a background inspired by the way

color interacts with psychology and mood.  

Customize your design with cute and funky stickers, effects, shapes, or any of PicsArt's fun and colorful effects. You can search the

Effects

Library for "Mother's Day" to choose one of the free, designed text objects to add to your card so your message is loud and clear. 
And there you have it. You too can make a beautifully designed, commercial-quality card to send to your mom and mother figures. One last thing: don't forget the apostrophe! The holiday is officially called "Mother's Day" because it's a day that belongs to her.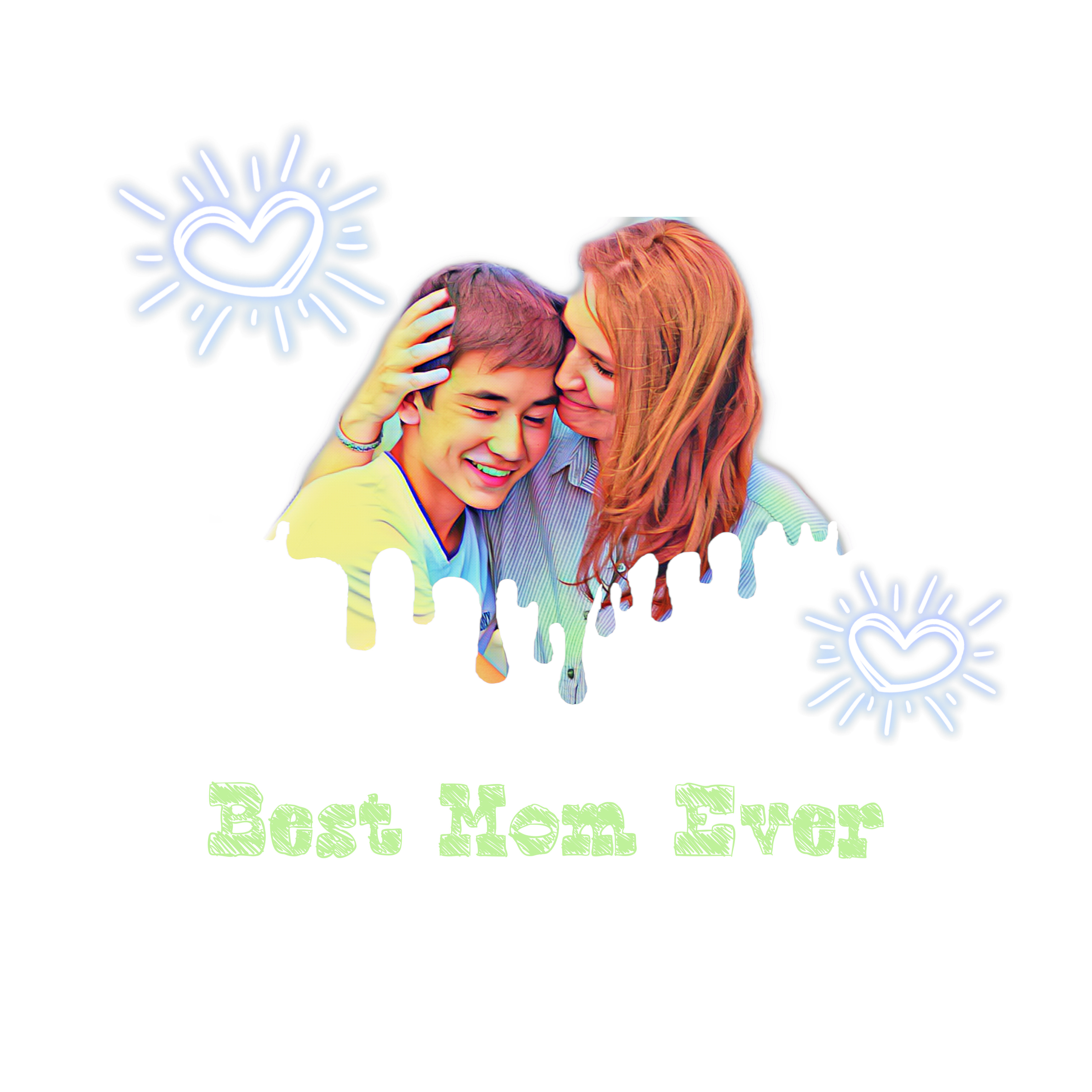 via PicsArt
PicsArt all-in-one Photo and Video Editor, Collage, and Sticker Maker is the world's largest creative platform with over 150 million monthly active creators and influencers. PicsArt has collaborated with major artists and brands like Taylor Swift, The Jonas Brothers, Gwen Stefani, Maroon 5, Lizzo, Meghan Trainor, One Direction, MONSTA X, Warner Bros. Entertainment, iHeartMedia, Condé Nast, and more. Download the app today to level-up your photos and videos with thousands of quick & easy editing tools, trendy filters, fun stickers, and brilliant backgrounds. Unleash your creativity with PicsArt and upgrade to Gold for awesome premium perks!