It's safe to say that motion typography is having a moment. In this type of typography, we see animated letters wiggle before spelling something out, or a sense of movement is added to a still font. You can find motion typography everywhere from billboards and commercials to logos, digital art, and opening scenes of videos. 
Although the methods, popularity, and trends in kinetic text have changed over time, it's not really a new genre. In fact, the famous American director Alfred Hitchcock is known as its pioneer; he extensively used motion typography in his 1959 spy thriller North by Northwest.
If you're a designer who has limited experience with animating text, use this article as a comprehensive guide to all things motion typography. We'll start off by defining typography and kinetic typography animation, discuss a number of inspiring motion graphic examples, go over their types and use, and share the easiest way to create amazing animated designs. 
How Do You Define Typography?
If you're new to the world of typography, it's useful to learn a little about it before we dive into the subset of motion typography and kinetic text. Typography is the art and design of text and has been around since the invention of written language itself. Those monks in European monasteries in the late Middle Ages writing and copying manuscripts? They were typographers of their time. Typography deals with the style of the letters, the spacing between them, their optimal organization into lines, and more. 
Typically, the main goal of typography is to make the written word beautiful while also keeping it legible. While the ultimate goal of writing is usually to communicate an idea, typography adds aesthetic pleasure to the practice. 
In the digital age, typography is a subset of digital design. Writing with well-designed text is not so specialized anymore, it has become democratized as anyone can do it.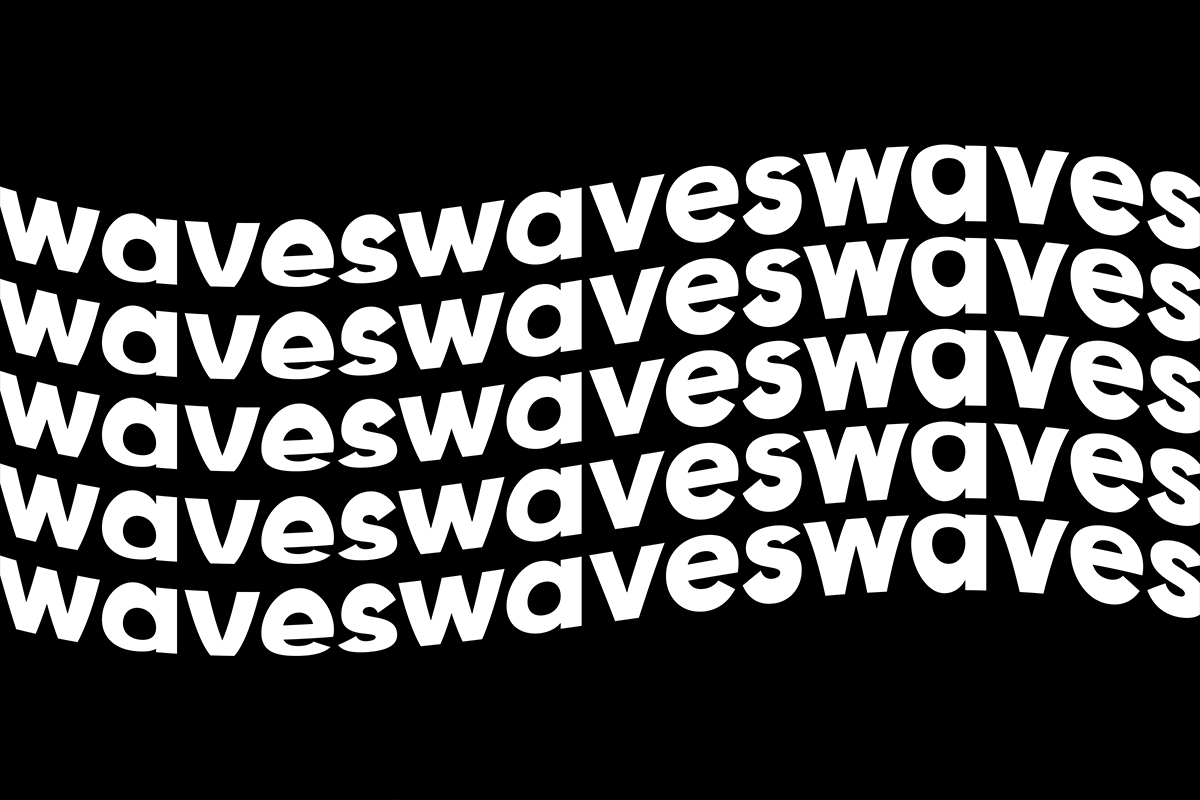 What is Kinetic Typography Animation?
As you might be able to infer from its name, kinetic typography refers to moving, animated text. It's a relatively new type of typography that originated in the 1960s and has been rising in popularity ever since. 
Kinetic text is everywhere. It's commonly seen in lyric videos, informational videos, ads, production company logos, and more. When the iconic lamp from the Pixar intro squishes down the letter i? That's kinetic text. When Hozier's "Let's get lost" lyrics rotate on a vinyl record in the lyric video of Almost? That's kinetic text. You can probably visualize a handful of similar examples. 
Kinetic text is intriguing for designers and viewers alike because it's a hybrid genre that borrows elements from both video and typography. Text becomes dynamic and flexible, able to demonstrate its meaning with motion. Why shouldn't the word "wine" be able to leak out into a bottle? In turn, video benefits from the clarity and playfulness of text. Word play becomes more attractive for the viewer and contrasts become sharper.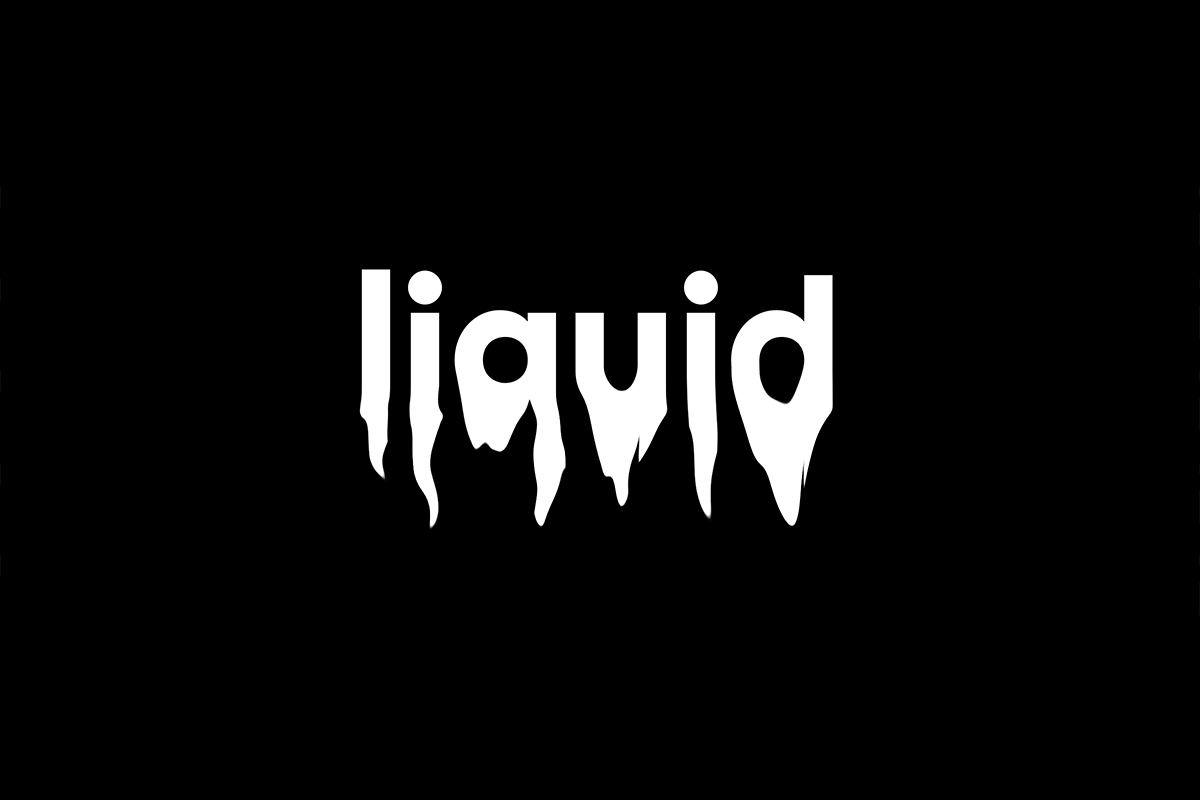 What Are The Types of Motion Graphics?
While there are countless typography examples, they're mostly used for one of these five types of motion graphics:
Explainers
Motion graphics work well when you're trying to simplify concepts or display abstract or hard-to-film things. The success of a number of YouTube channels dedicated solely to explainer videos goes to show that the viewers often prefer illustrations in film when they're trying to learn something. Motion graphics and kinetic text can make a video more interesting, since there's more rapid change than in the case of speaker-centered explainers.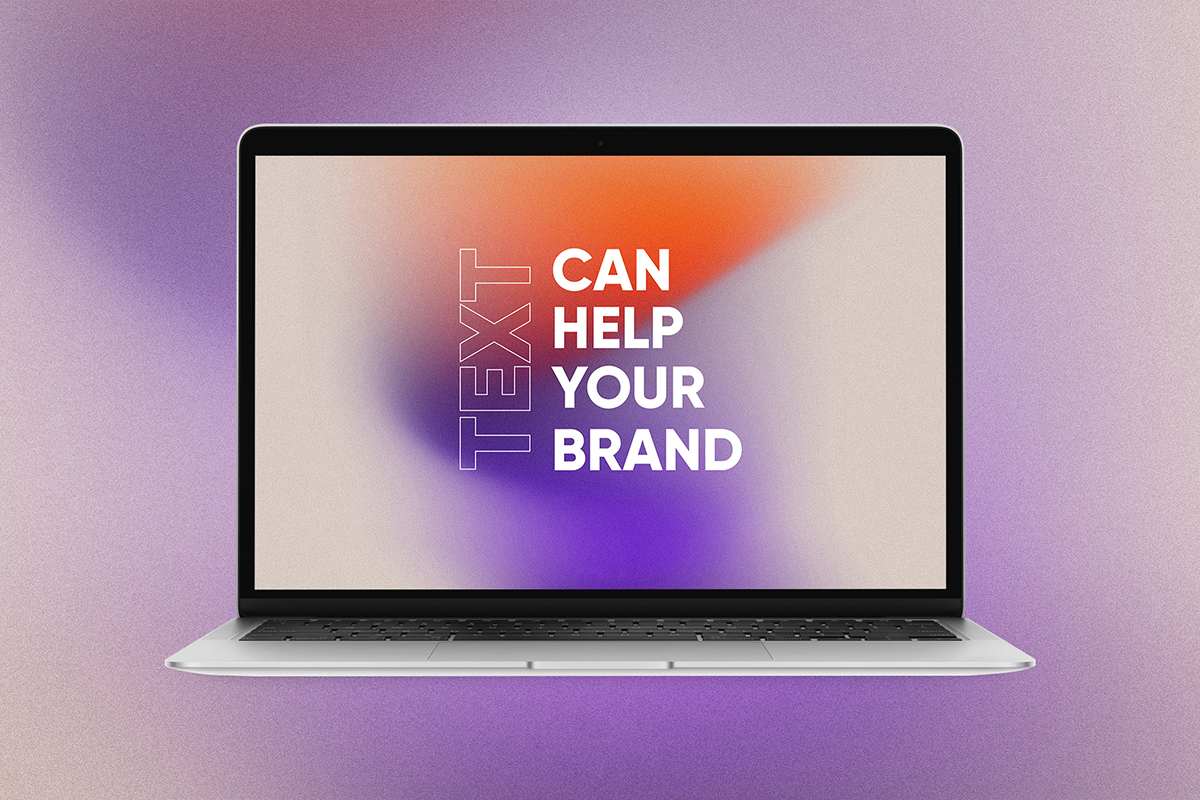 Branding
Branding is the second and probably the most common type of motion graphics you consume. Motion graphics that serve the purpose of advertising a product or brand (including logos, commercials, posters, infographics, and banners) fall under this umbrella.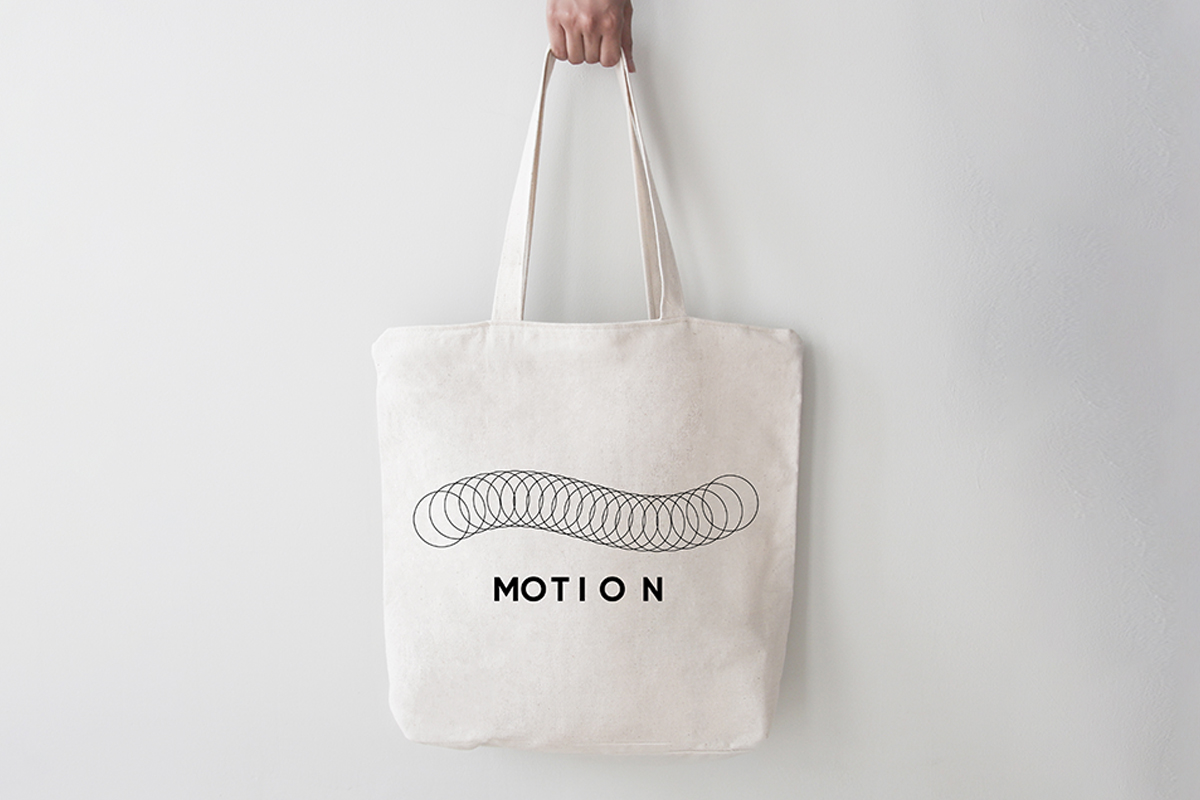 Instructional Videos
How does one create an online portfolio or knit a scarf? Well, motion graphics and typography are here to make the learning process so much easier. Especially if the creator of the video knows how to use typography, colors, and repetition to help viewers learn and engage better.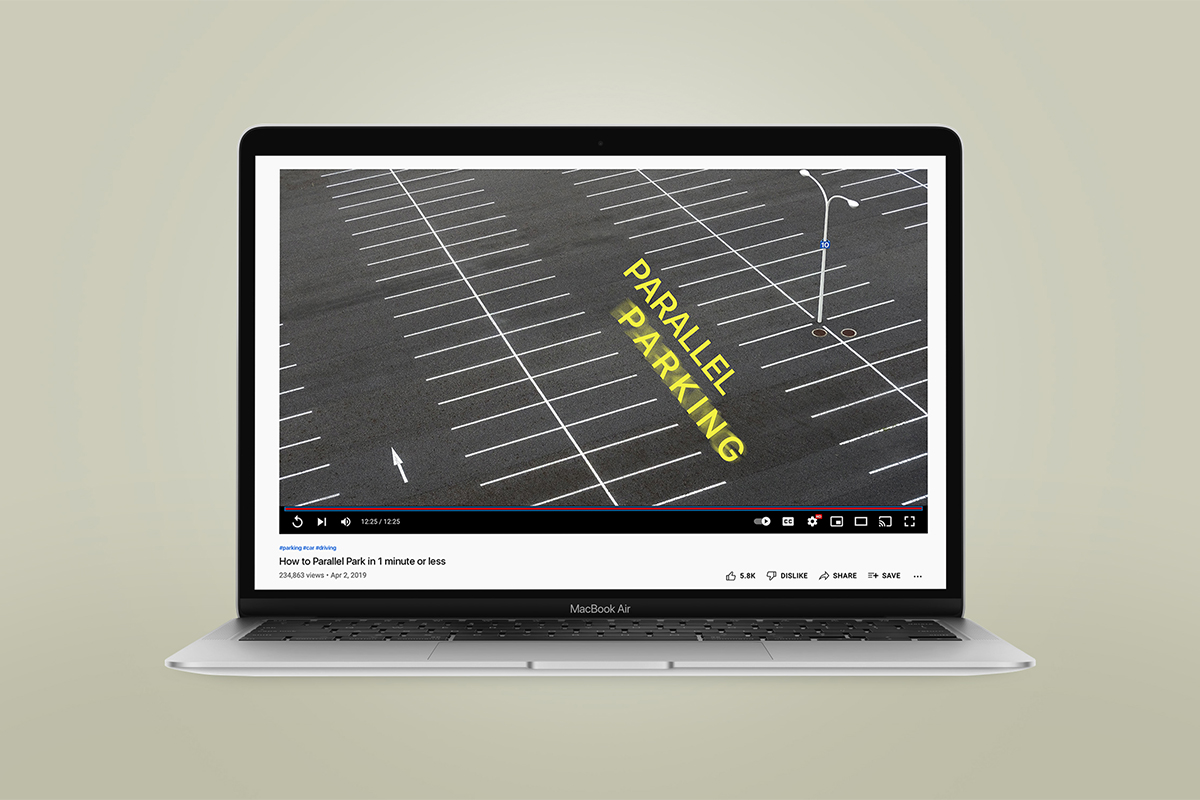 Movies
The entertainment industry knows a thing or two about keeping a viewers' attention, and motion graphics really come in handy here. Usually a movie's opening credits and promotional poster will have its own font, text style, color scheme, and promotional clips that rely on motion graphics. Movie posters are designed to catch your attention and motion typography helps accomplish this.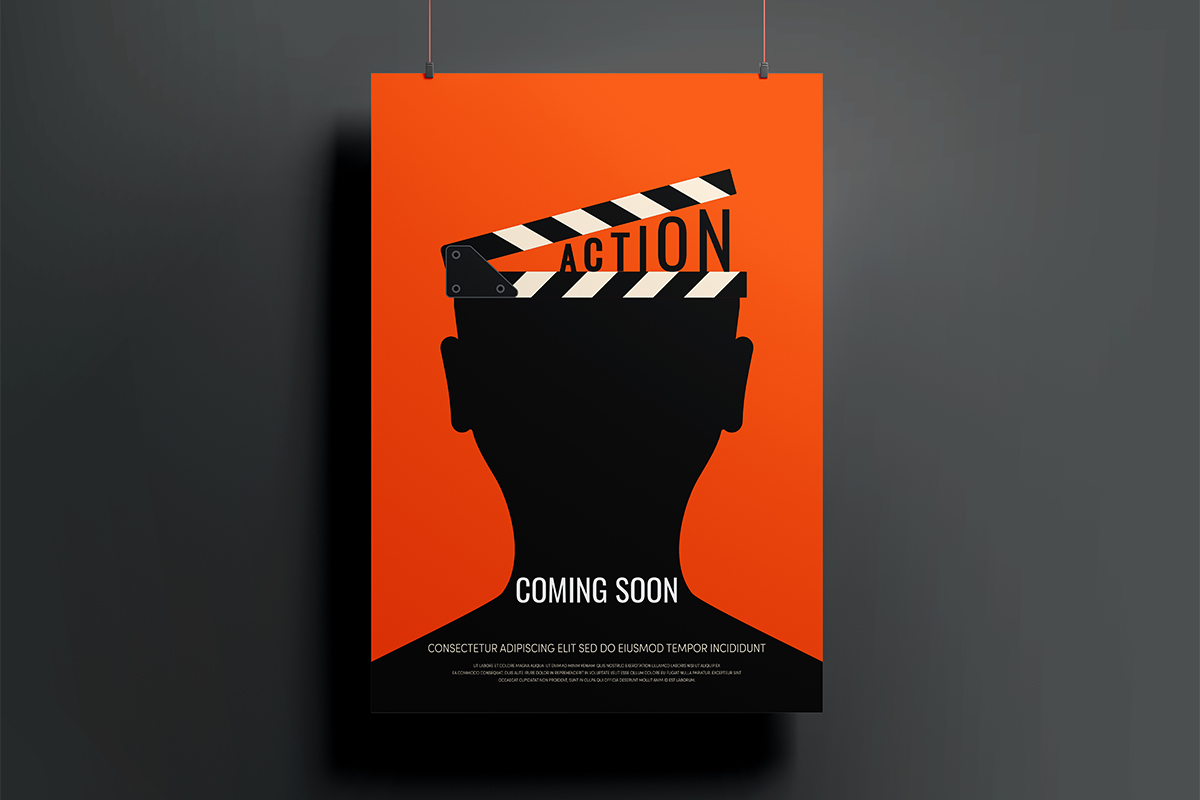 Storytelling
Finally, storytelling is the most expansive of the types of motion graphics. Designers use motion graphics to illustrate quotes, fables, anecdotes, and any other story you can think of.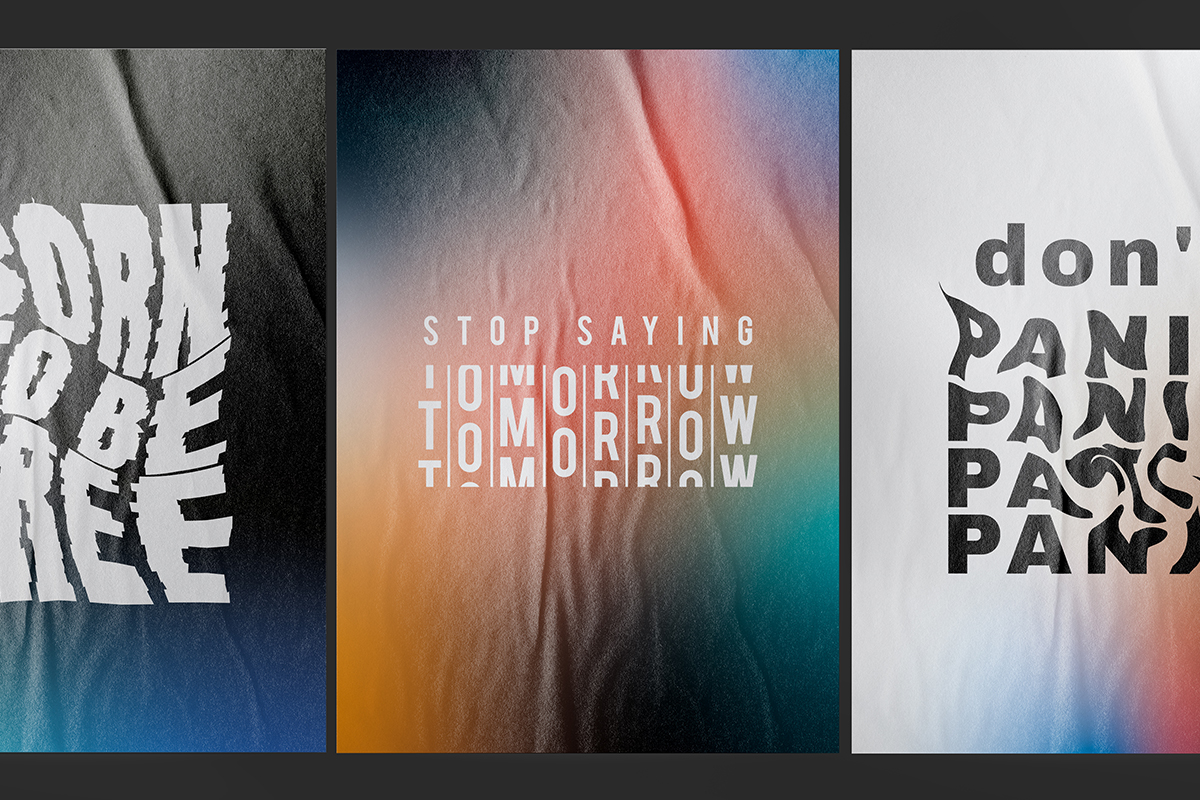 What Are Motion Graphics Used For?
Motion graphics are used for a variety of reasons, but the main idea is combining striking design with animated details, fitting music, and well-designed effective copy to convey a message. That message may be "Hey, our brand has changed" or "Look, this is how easy learning a new language is." As long as the text, message, motion design, and music fit well together, it'll succeed.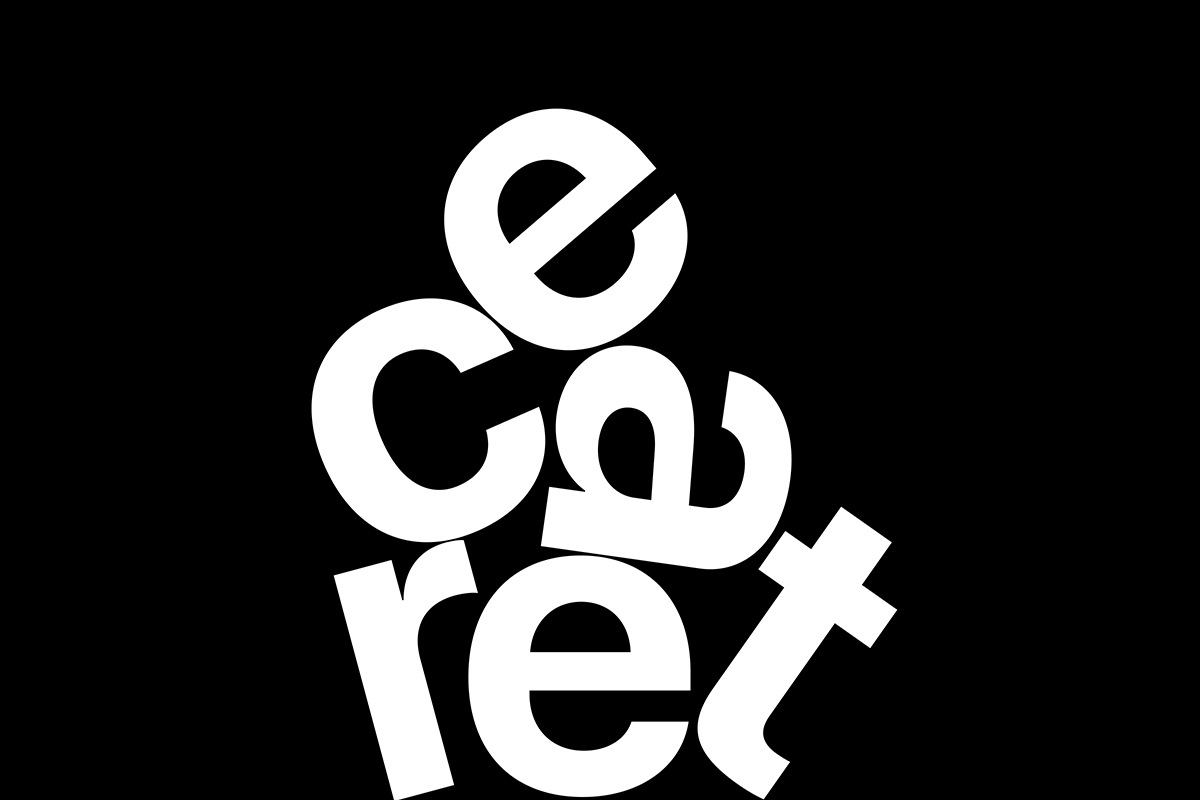 How Do You Animate Words?
Now that you understand how typography and motion graphics work together, it's time to find out how you can animate words. But you'd rather go for an easier and quicker way to animate words, try designing in Picsart, an all-in-one creative platform. We'll share a step by step tutorial to create animated designs below. 
Best Motion Graphics Examples 
There are some motion graphics examples that are truly a piece of art. In one example, Google explains its IoT solutions, a complex topic made visually entertaining. This is a great example of an instructional video. 
Another interesting motion graphics example is the YouTube channel "The School of Life" where contemporary philosopher Alain de Botton tackles common issues, such as panic or the fixation on being exceptional. The remarkable style of the channel's motion graphics combined with soothing voice over and colorful collage art is surely a big part of its success. 
YouTube is filled with artists making fan tributes to their favorite parts of films through colorful motion typography. Take a look at the "You Are a Toy" tribute to Toy Story, for a great example of this. 
Create Animated Designs on Picsart
There are so many ways to create motion typography. You can crush it, color it, add more text to it, add so much text that the entire screen is covered, and make the text rotate, glow, or disappear into the background. It's up to you to decide what type of kinetic text you want to create, but luckily it's easy to do. Here's how to add a sense of motion to text it in Picsart Web: 
On the Web
1) Open the Text Editor tool in Picsart and click Upload to start a new project.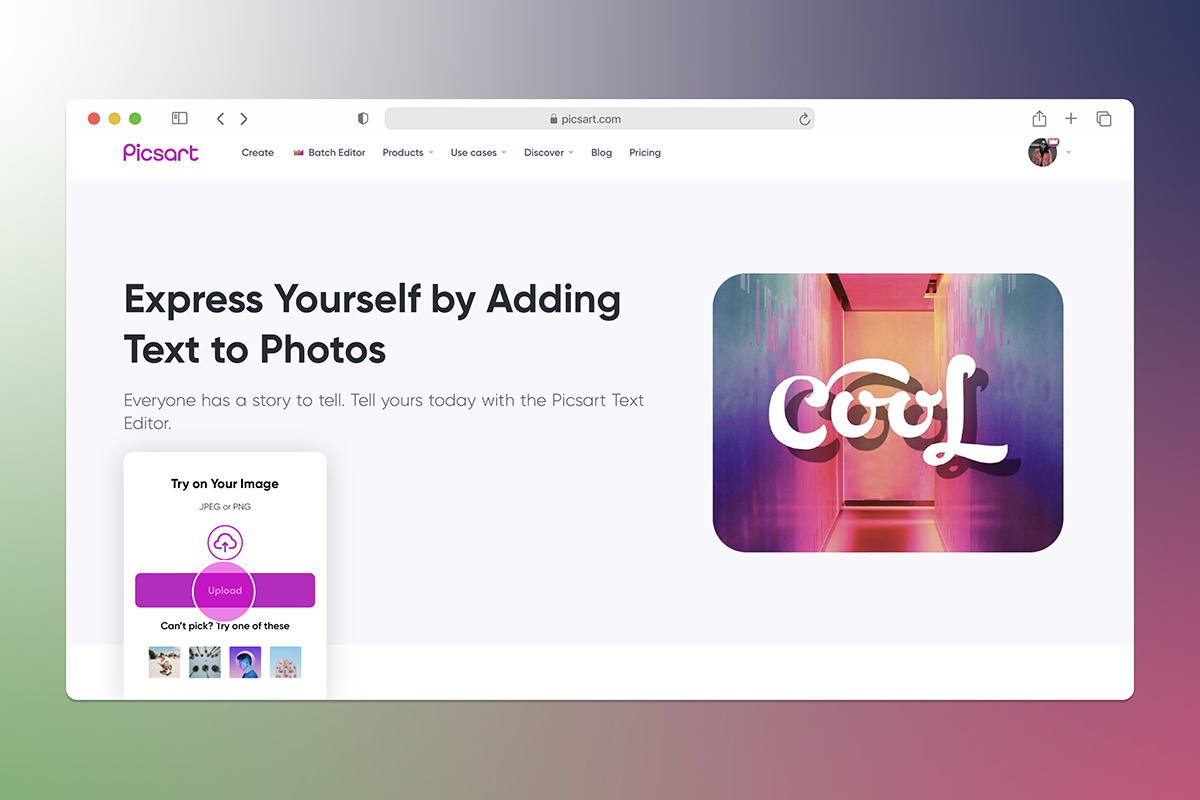 2) Click on Text and type your copy. Click on Effects in the upper toolbar to access additional text effects.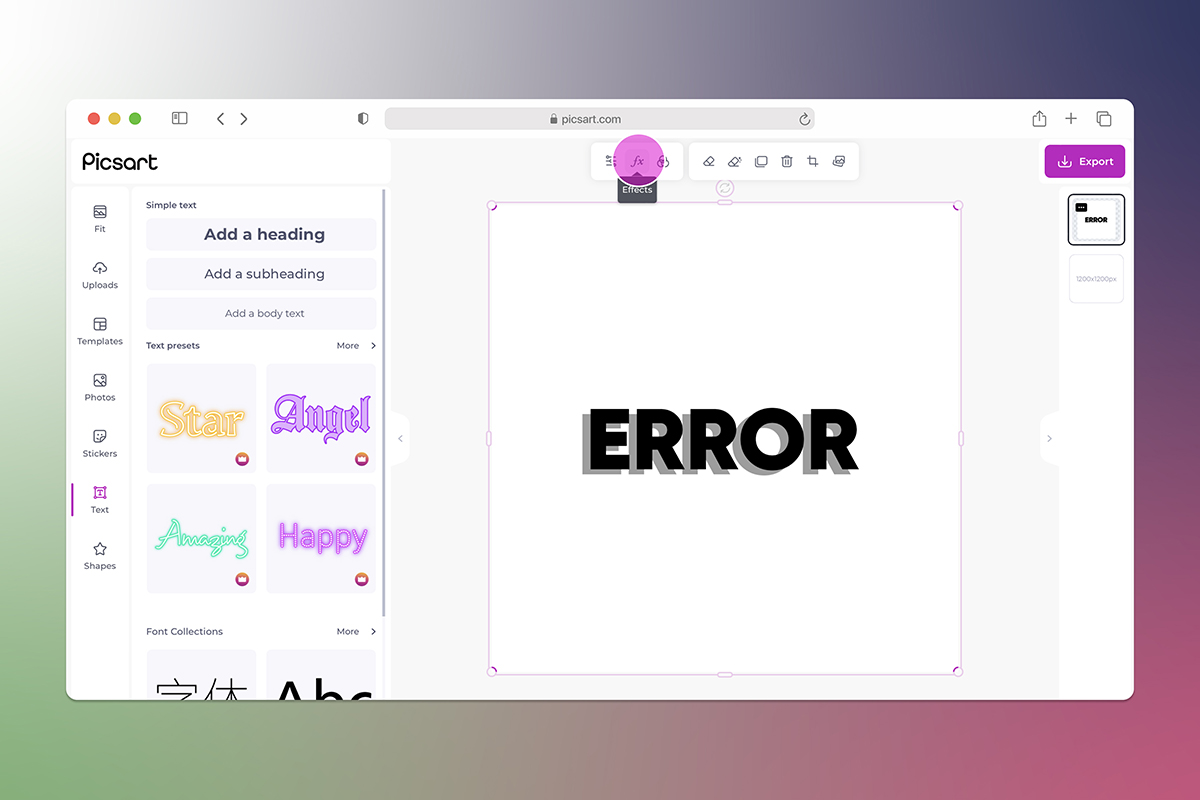 3) In this tutorial, we're going to create pop art inspired motion typography. Click on fx and scroll through the various text effects. We picked Pop Art.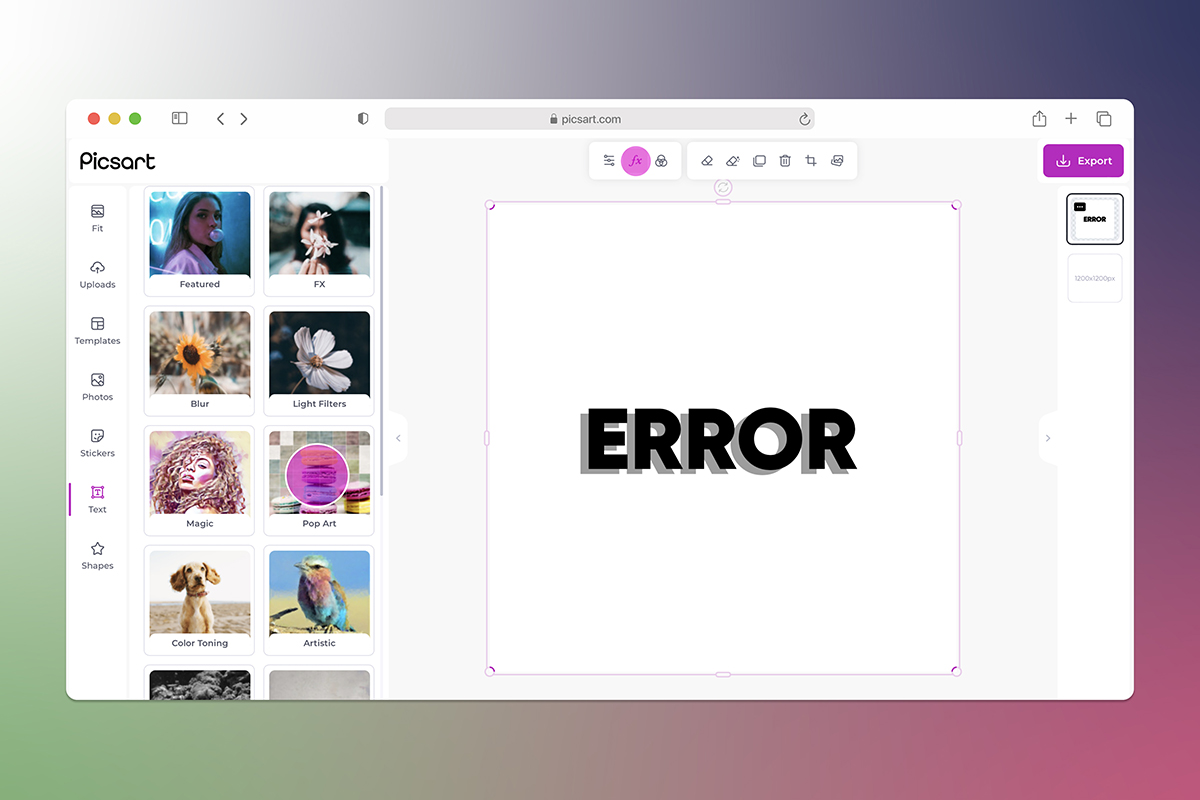 Scroll through the options to select the pop art inspired motion typography that fits your project best.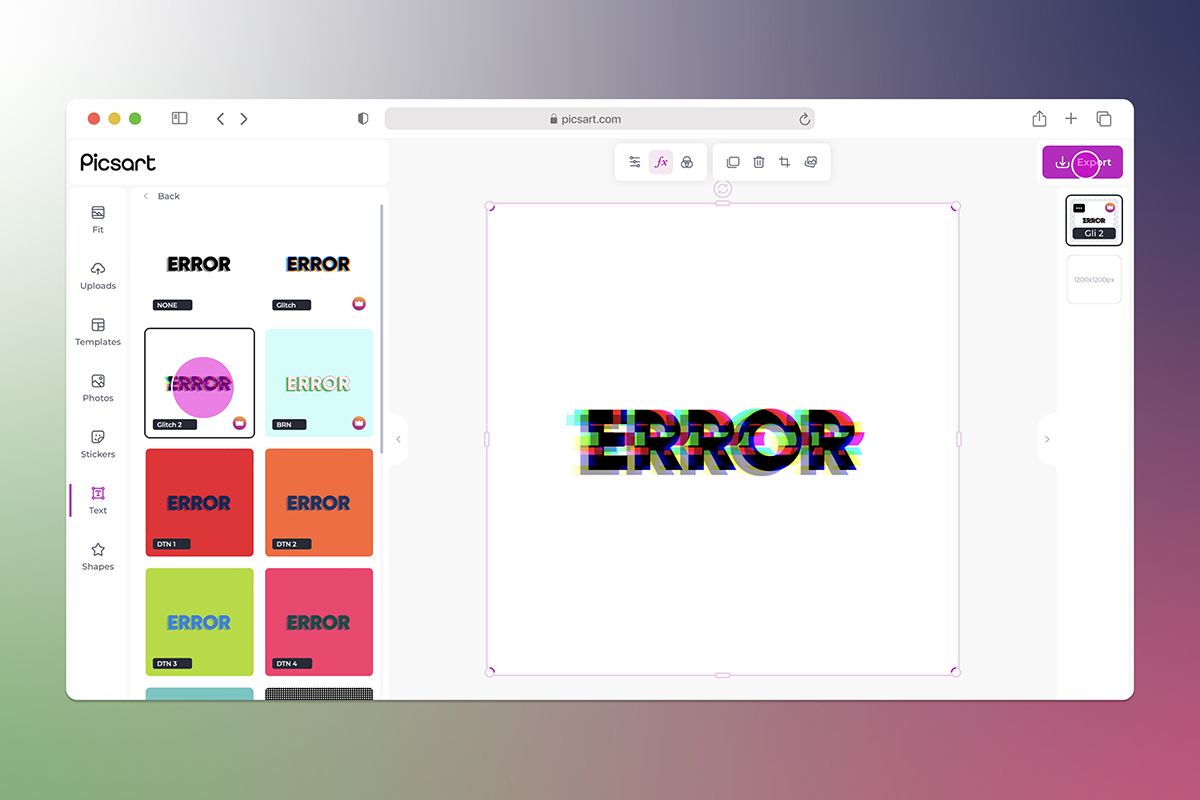 4) Click on Export to save your finished product. In this step you can upscale the text, select the file size and format as well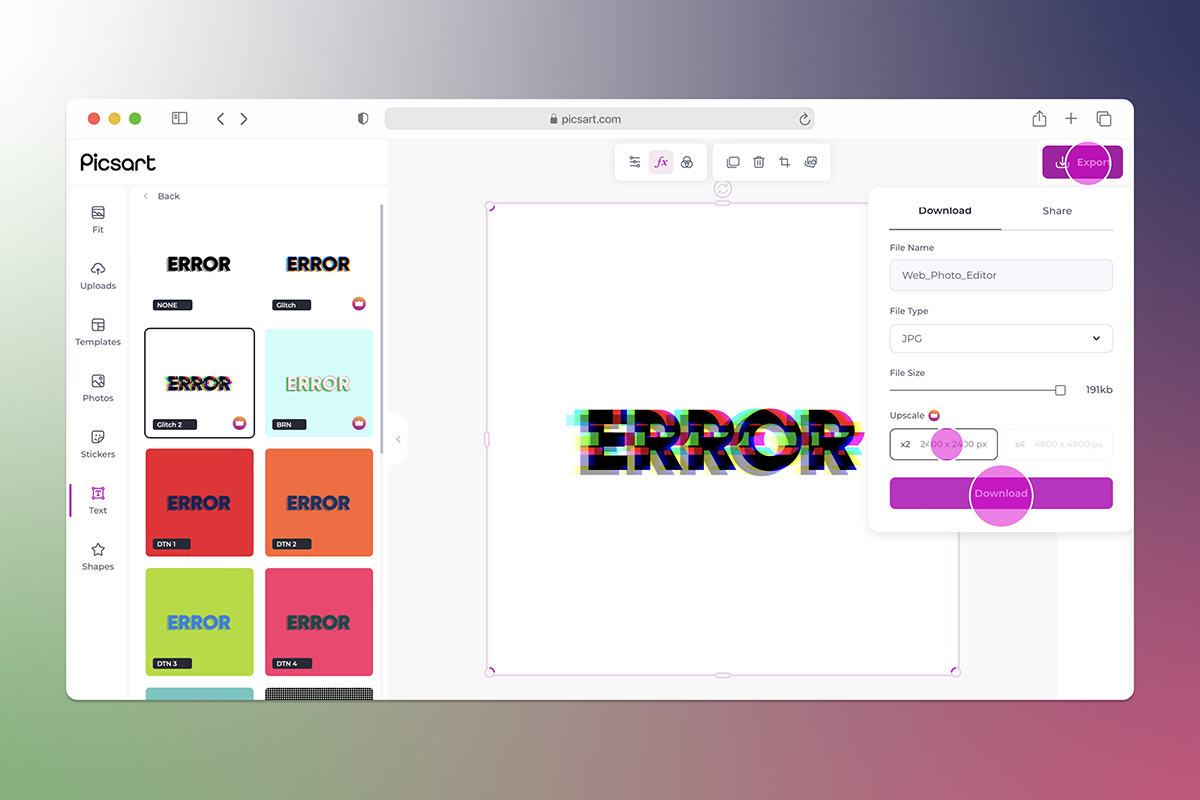 On the App
If you prefer to design on the go, here's how to create interesting typography in the Picsart app.
1) Open the Picsart app and tap the plus sign to start a new edit. Select Color Backgrounds to get a blank but colorful canvas to work off of.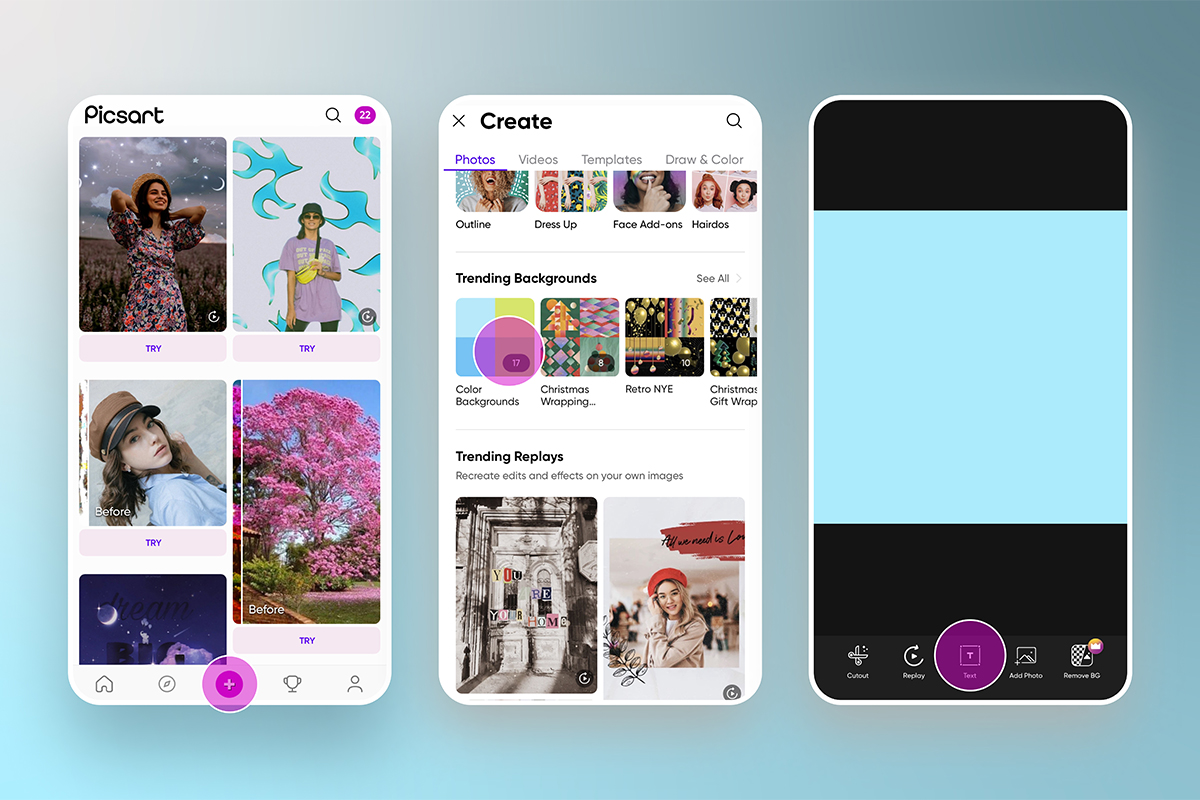 2) Tap on Text in the Editor toolbar to open up the Text Tool and type in your text. Here you can change the text color, text style, size, and reposition it. Tap on Next in the upper right corner to keep your text edits. 
3) Next, tap on Tools and then Dispersion. This will give a feeling of motion to your text.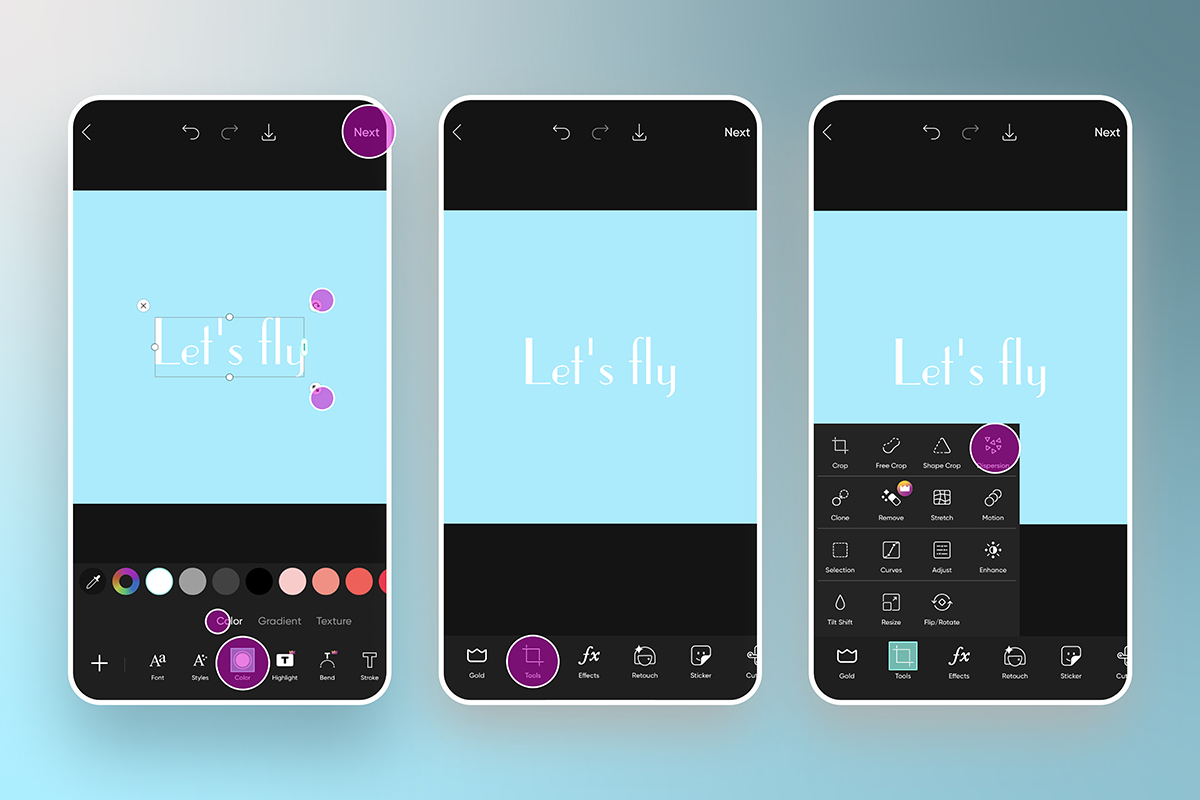 4) Now highlight the area of text that you want to appear to break apart. You can change the direction of the dispersion, size, and stretch here.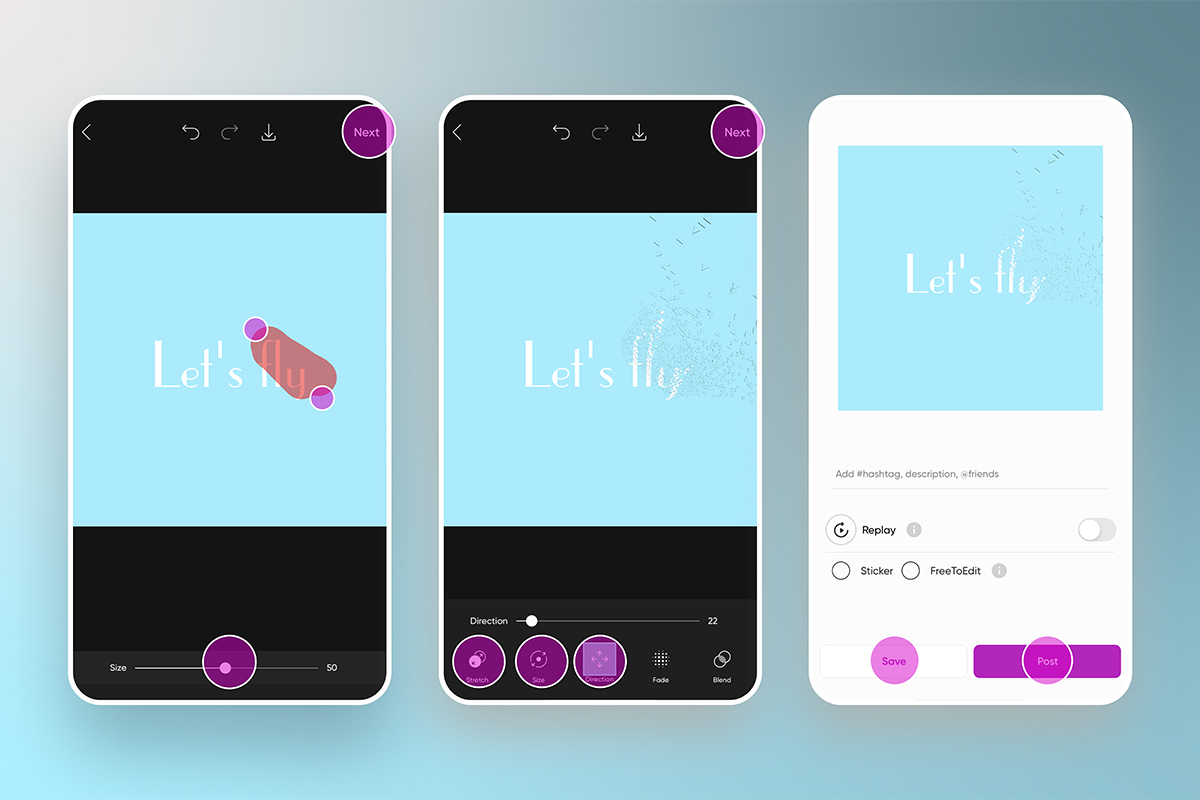 5) When you're done, tap Next, then Save and share. 
Remember: if you're ever stuck when it comes to fonts and the multitude of options out there, you can always consulte the Picsart font generator to help you make an informed decision.
Picsart is a full ecosystem of free-to-use content, powerful tools, and creator inspiration. With a billion downloads and more than 150 million monthly active creators, Picsart is the world's largest creative platform. Picsart has collaborated with major artists and brands like BLACKPINK, Taylor Swift, the Jonas Brothers, Lizzo, Ariana Grande, Jennifer Lopez, One Direction, Sanrio: Hello Kitty, Warner Bros. Entertainment, iHeartMedia, Condé Nast, and more. Download the app or start editing on web today to enhance your photos and videos with thousands of quick and easy editing tools, trendy filters, fun stickers, and brilliant backgrounds. Unleash your creativity and upgrade to Gold for premium perks!