Download the new iOS update in the App Store today and load up with our latest round of new features and effects! This latest update has 7 awesome new effects, a whole new Blur category for your Fx menu, and an expanded list of shape choices for the Shape Crop tool. You'll find here a selection of transformative effects that will take you in so quickly, you'll wonder how you ever got on without them. Set waves rippling across your photo's surface with the Water Effect, evoke impressionist painting with Shear, create an Andy Warhol with Popart2, or make an old movie poster with one of our new Film effects.
Download the iOS update today to refine your editing experience and get your hands on some of the most exciting effects you'll ever use!
New Blur Category and Radial Blur Effect
All of PicsArt's blur effects now have their own category in the effects menu, which now includes Blur, Smart Blur, Motion Blur, Focal Blur, and the new Radial Blur effect. Radial Blur blurs your photo around an adjustable focal point.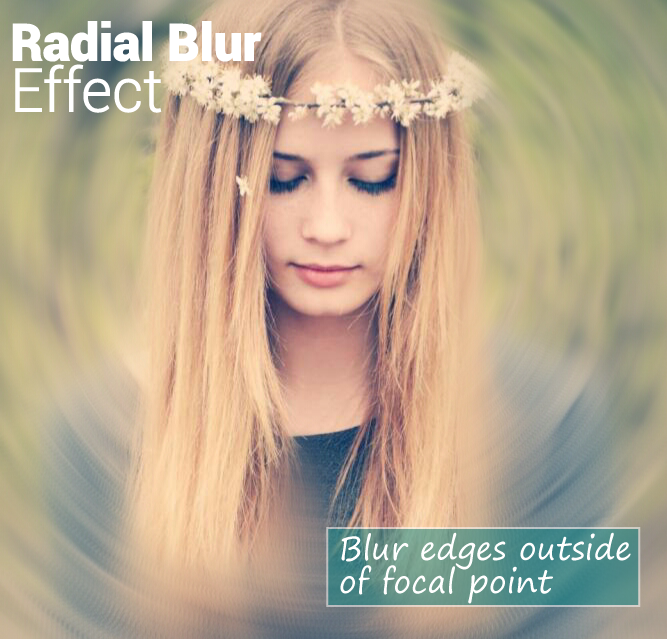 Water Effect
With the new Water Effect, located in Distort section, you can add a ring of ripples to your photo, making it look like you took it on a lake, river, or maybe a puddle reflecting city skyscrapers.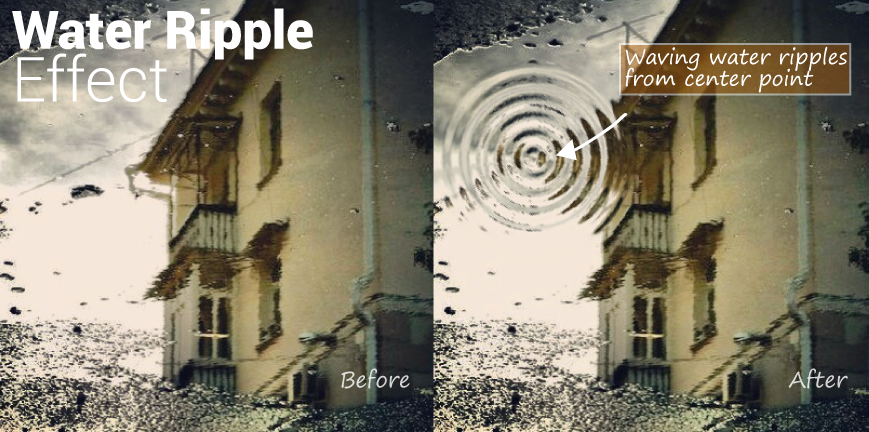 Film Effect
Make your photos look like they came out of an old school Hollywood movie with our new Film Effect.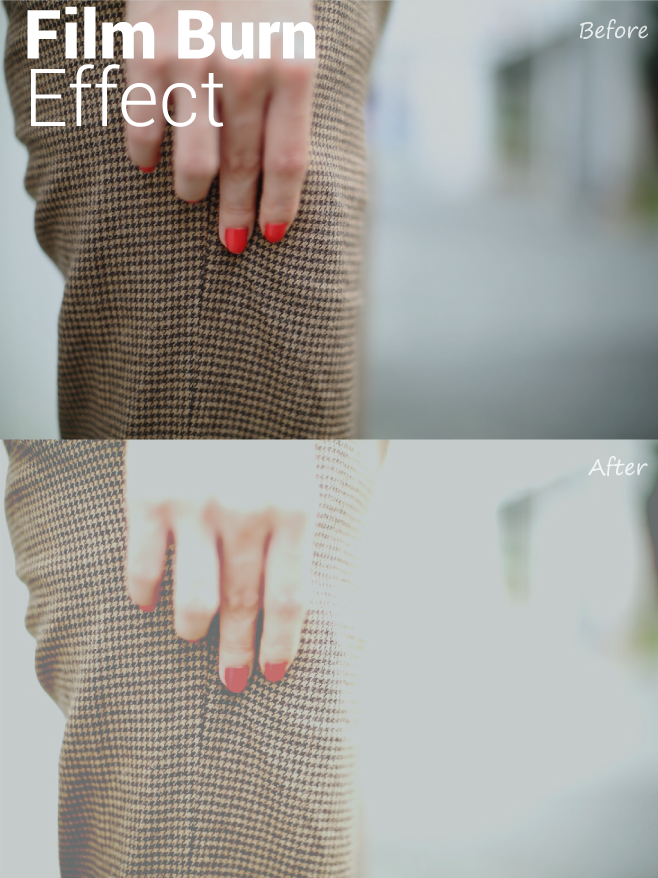 Film B&W
For an even more nostalgic look of old Hollywood, add the Film B&W option to turn your photos into black and white images harkening back to the days of colorless film.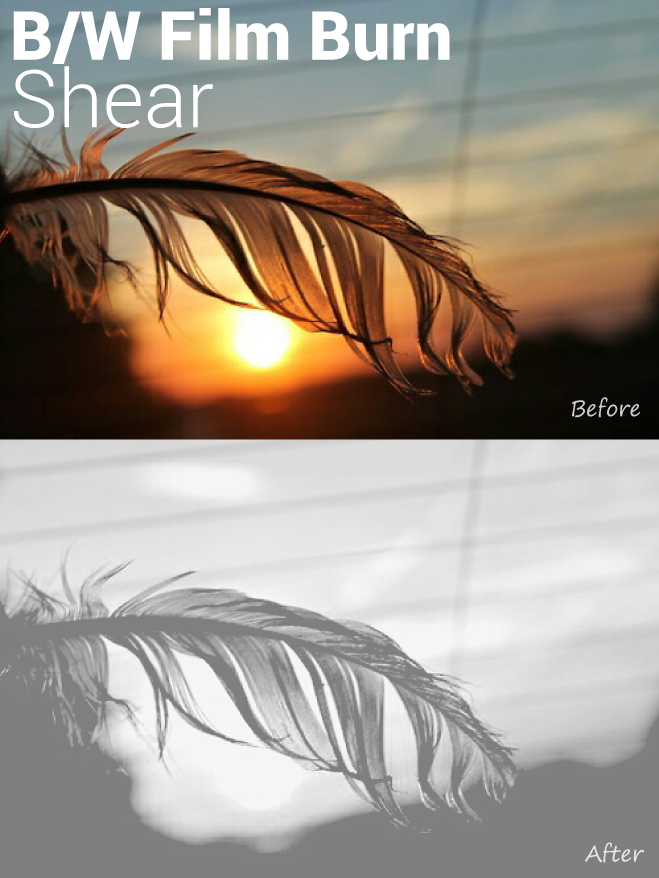 Artistic Shear
Artistic Shear works with the pixels of your images, to make it appear as though it were stitched together by threads, square patches, painted circles and more, giving your photo a totally new and interesting look.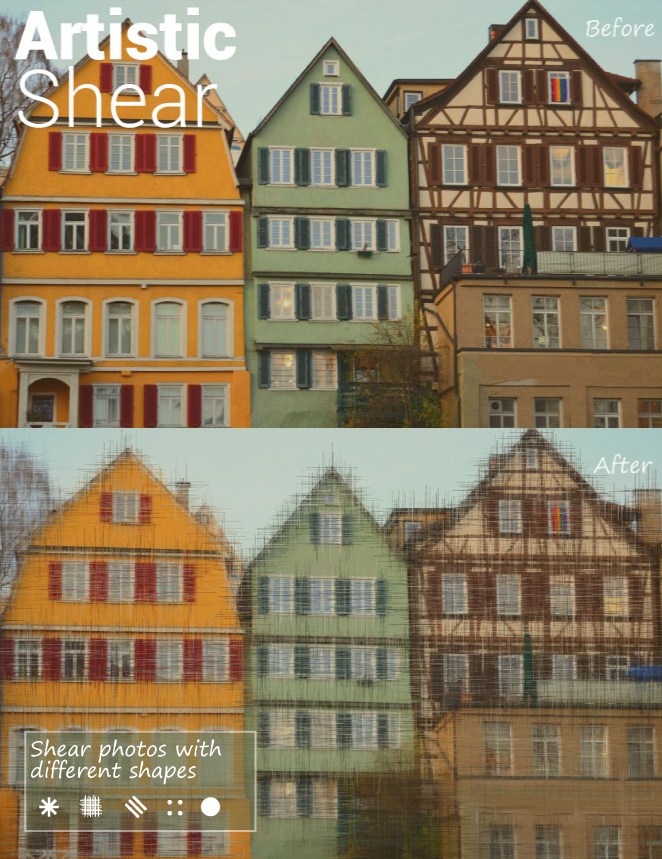 Color Gradient
Color Gradient is the trendy new effect that will give your photo a totally new feel. Create a gradient from one color tone to another in your photos. Choose from one of five preset options or select whatever two colors you like.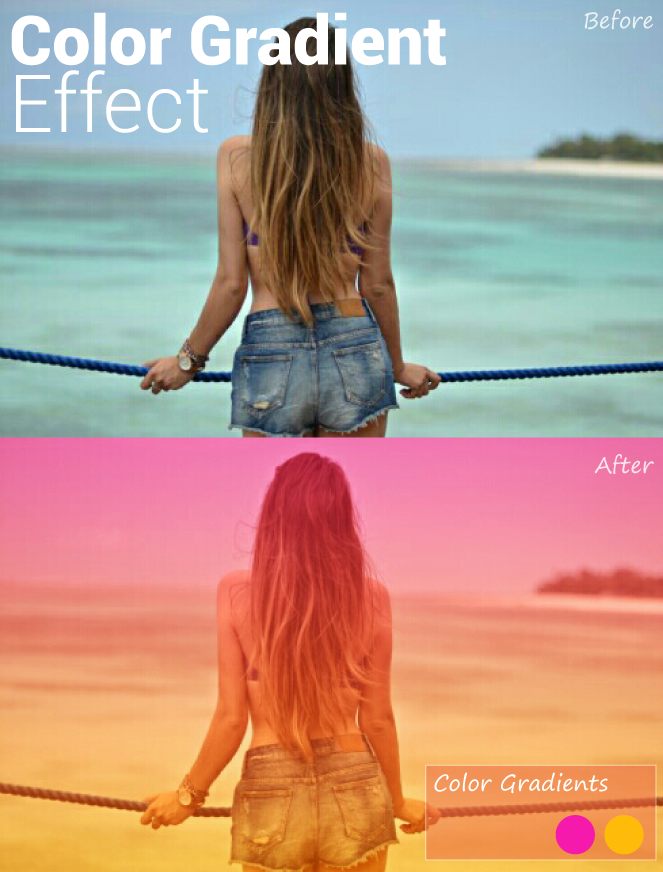 Popart2
Popart2 let's you select a vertical slice of your photo, and then duplicates that slice 4 times horizontally, with each box carrying a different color.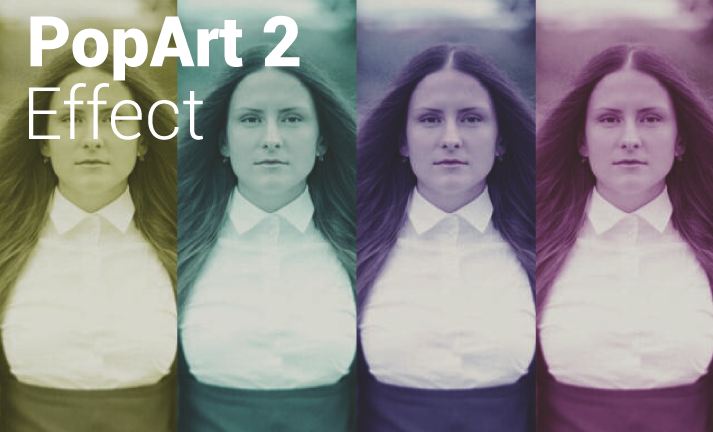 Shape Crop
Shape crop gives you the option to put your photo inside a predefined shape. You can then add Shape cropped photos onto another image to create fun and original collages. We have added new and fun shape crop options to give you an even wider selection of what to do with your shots.