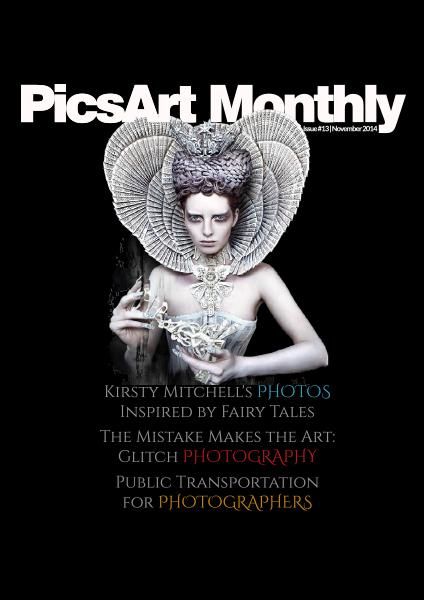 In the midst of everything November has to offer, with our landscape changing colors, the breeze getting stronger and colder, PicsArt is turning three and has a lot to offer. Namely, the 13th issue of PicsArt Monthly is here just in time to bring warmth and creativity to your "in a corner with a blanket and hot chocolate" afternoons.
Discover the urban realities and interpersonal consciousness of public transportation with the undeniable charm that Lou Jones delectably delivers.
The November issue also has some creative fun you can get your hands on, resulting in a personalized home decor item. Also, the magazine will help you learn how to use PicsArt to create Thanksgiving cards for your loved ones and to come up with abstract and explosive imagery, among other creative ideas.
You're in for an especially sweet treat with Kirsty Mitchell's exclusive interview. See what inspires the fantastical photos from her portfolio that truly seem to deny all limitations to the imaginative conscience.
The world of PicsArt and the art it showcases were no less captivating this month. We believe this selection of works, visual affairs with nature, expressionism through photography, and travel through observant and artistic eyes capture the kind of unique creations we receive from PicsArtists.
Enjoy and explore these treasures in the November issue of PicsArt Monthly.