Everyone loves a good optical illusion. There's just something mesmerizing about looking at a photo and having a totally mind-boggling experience. That's why we were so psyched (pun intended) when we discovered this cool checker print photo edit that doubles as an optical illusion. The best part? It's easy, it's fun, and yup, it'll blow your mind. Here's how to use Picsart custom stickers and Cutout Tool to create a checkerboard optical illusion!
Download Picsart photo editor and collage maker for iOS, Android, or Windows.
Open your picture in the photo editor. Tap on Tools > Cutout and outline your photo. Make any necessary adjustments, then tap "Save."
Tap on the back arrow so you're back to your original photo. Tap on the Sticker icon and type "Checker" in the Discover search bar. Select a checker pattern you like by tapping on the sticker. Adjust the size so it fits over the entire photo, then tap on "Apply."
Tap on the Stickers icon and go to My Stickers to select the sticker you just created. Adjust the size as necessary.
Tap the Eraser Tool to erase the part of the sticker where you want the checker print to show instead, then tap the check mark in the top right corner. Tap "Apply" to confirm.
Tap on the arrow in the top right corner to finish. Save your checker print optical illusion and share it on Picsart with the hashtag #Illusion!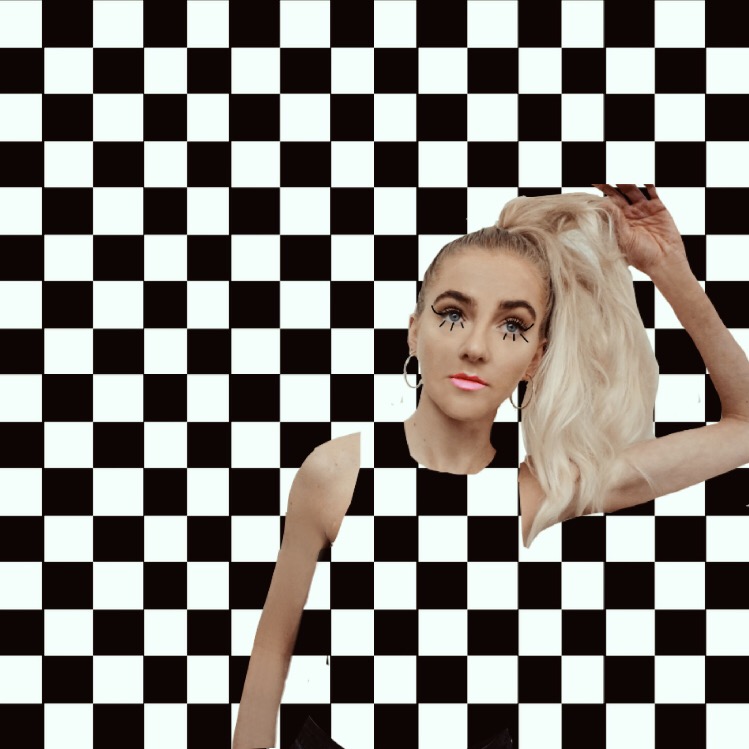 Picsart photo editor, collage maker and sticker maker is all about you. If you haven't tried it, you're missing out! Remix free-to-edit pictures into awesome collages and memes. Download the app to get in on the action.