Sometimes all you need is a splash of color — literally! It's time to put a twist on the Pencil photo effect that your younger self would def appreciate (because coloring outside the lines is way more fun). Our fave part is the cool dripping-in-color effect, perfect for when you're feeling trendy and artsy at the same time. Here's how to create the look using the PicsArt photo editor.
Download PicsArt

photo editor

and

collage maker

for

iOS

,

Android

, or

Windows

.

Open your photo in the

photo editor

. Tap on the Tools icon and select the Adjust Tool.

Tap on the Hue tab and slide the point to the left to slightly alter the color of your photo. Tap on the eraser icon to erase any part of the image where you want to keep the original color. Tap "Apply" to save.

Tap on Effects > Artistic > Pencil. Tap on the Pencil icon again to open the settings panel and set the Length slider to 5.

Tap on the eraser at the top of the screen. Tap on the eraser at the bottom to open the settings panel, and adjust the hardness to 100 and the size to 30.

Use your finger to erase the photo effect at the top of your image. Tip: To create a cool dripping effect, first use the Eraser to draw a wavy line at the top of the photo. Then, switch to the paintbrush, set the brush size to 20, and refine the edges. Tap on the check mark, then tap on "Apply" to save.

Tap on the check mark in the top right corner to finish. Save and share your photo on PicsArt with the hashtag #DrippingInColor.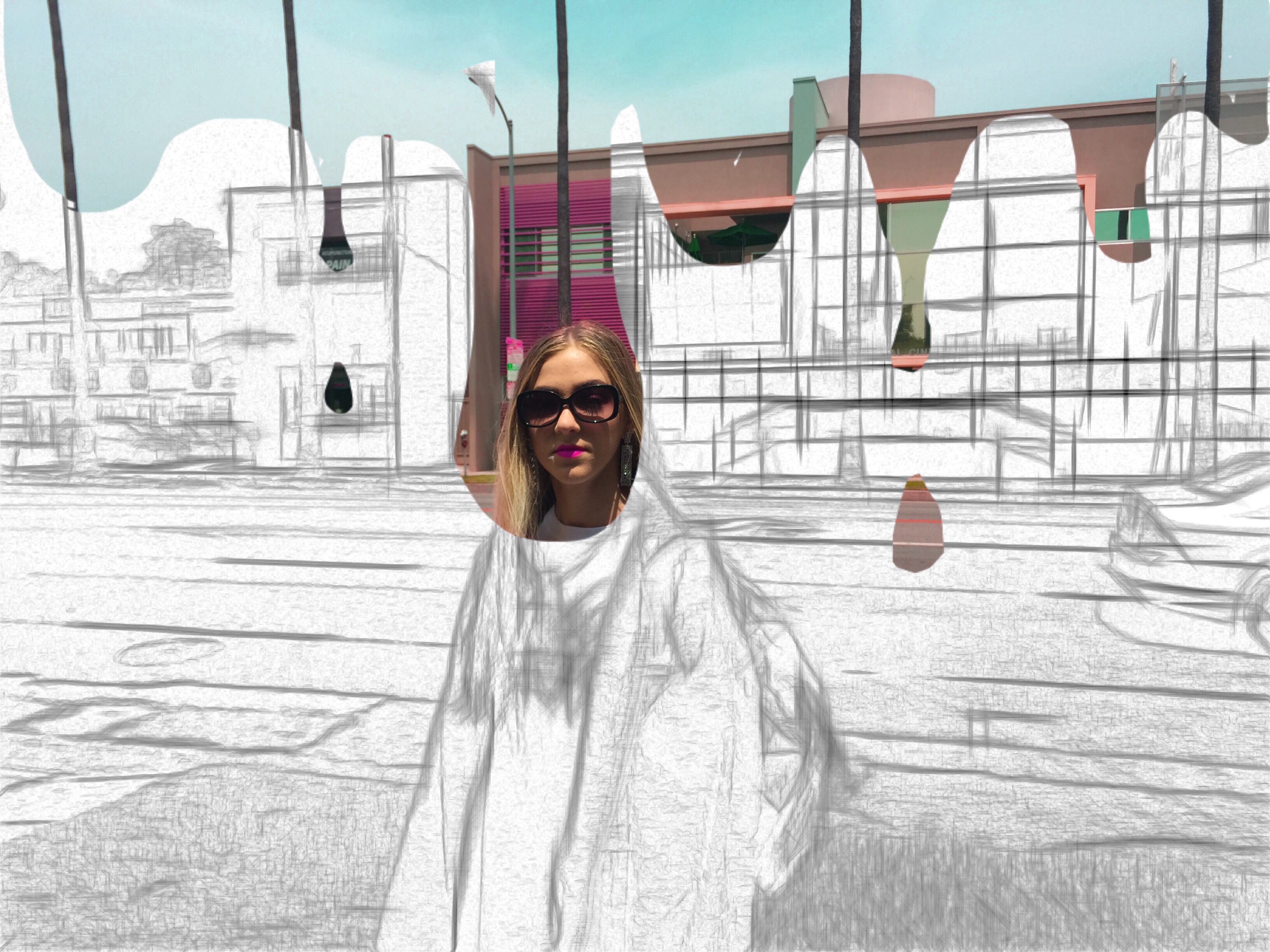 via PicsArt
PicsArt photo editor, collage maker and sticker maker is all about you. If you haven't tried it, you're missing out! Remix free-to-edit pictures into awesome collages and memes. Download the app to get in on the action.