Are you stuck in a creative rut? Want to get your artistic mojo back? Sometimes the solution is as easy as shooting something different. Whether you're a beginner photographer or an expert just looking to get your creative juices flowing, a photography project can help you achieve that and more. It allows you to brush up on your photography skills, focus on your craft, innovate fresh solutions, and create something unique against your typical photography work. The results can be beautiful and memorable. Let's jump right into different types of photography projects, photography project ideas, and how to prepare for them.
What is a Photography Project?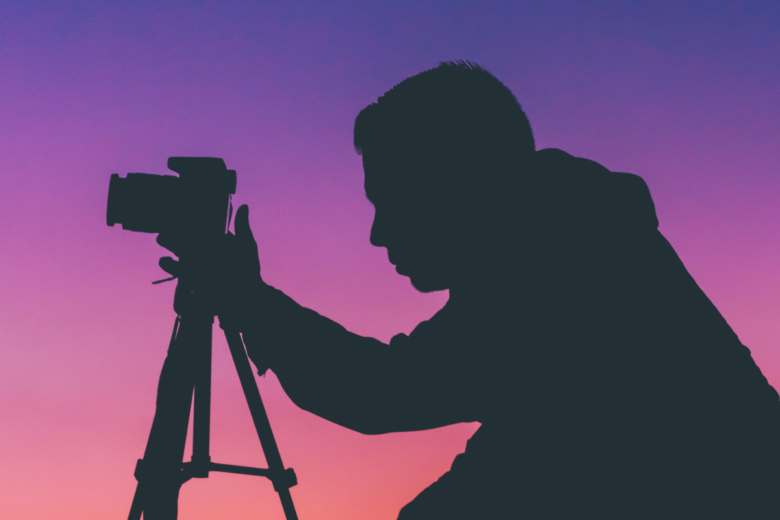 A photography project is a series of images sequenced to tell a specific story. The theme or subject of the photography project can vary depending on the photographer's passions and goals. The project can range in the number of images and span any amount of time.
Types of Photography Projects 
There are many different types of photography projects you can choose from. Let's take a look at a few you may want to consider as you start thinking about your project.
365-Day or 52-Week Projects

These types of projects require a year-long commitment, which is a lot of time and energy. The pay-off, however, can be amazing. Photograph the same thing either every day or once a week, such as a self-portrait or of your child, your dinner plate, or a landscape. Once compiled, it can result in a beautiful photography project that shows gradual changes over time.

30-Day Projects

This is a shorter commitment that only lasts 30 days. You can model the project after the 365-day project where you photograph the same thing every day, or you can challenge yourself by photographing something new for 30 consecutive days.

Pick a Theme

Choosing a consistent theme for a photography project can focus your mind and your craft. Your theme can range from a particular topic such as food or a certain photography technique, as long as your compiled photographs clearly tell a story.


Pick a Subject

Break out of your normal photography routine and choose a subject you normally wouldn't photograph. Subjects can range from doors to flowers to trains to goldish. The options are endless.

A Musical Song or Album

Music can spark creativity within an artist. Listen to your favorite song or album to get inspiration for a series of photos. You can use the song titles or delve deep into the lyrics for photo ideas.

Book Inspiration

Whether it's a photography book, sci-fi fiction, or nonfiction filled with nothing but facts, you can create a photography project that tells its own story.

Movie Inspiration

Choose a favorite movie to base a cool photography project on. You can focus on the movie's theme, characters, or vivid scenes, to create a series of photos. You could even choose a movie with multiple parts, to create a bigger photography project.

A-Z Project


This is a fun project that allows you to photograph a variety of subjects. Make a list of subjects whose letters begin A until the letter Z. Or get out there without a list and spontaneously photograph the alphabet.

Use One Lens


Choose an extreme lens such as fisheye, tilt-shift, or macro lens, for a detailed and unique perspective on your photos. This technique allows you to hone in on your photography skills.

A Day in the Life

This project can span a whole day or a whole year. Choose a subject and photograph them throughout the day, the month, or the year to capture everyday moments and routines particular to that person.

10 on 10


Capture 10 photos on the 10th of the month. You can obviously change the number to whatever you'd like or you can start with 1 on 1 to 2 on 2 and so on until you reach 30 on 30. That way you are exponentially capturing more photos in the month.
How To Prepare for a Photography Project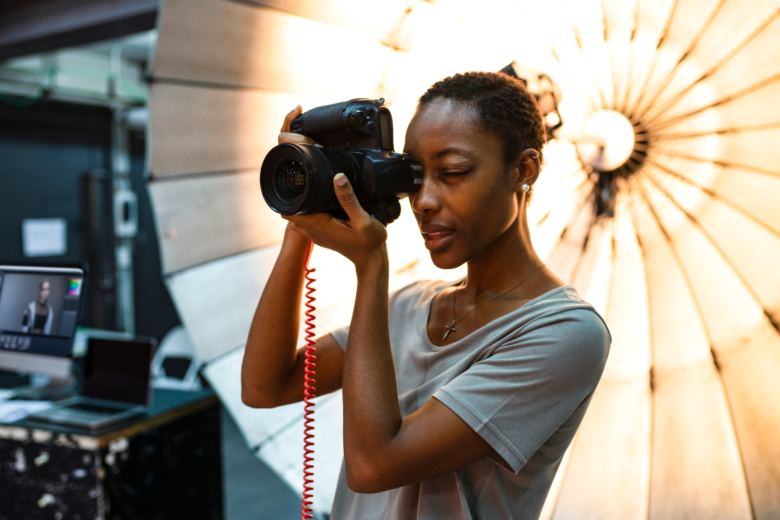 Depending on the type of photography project you wish to pursue, prepare as much as you can and make a general plan to set you up for success. Keep these tips in mind as you begin to plan for your photography project.
Give Yourself Time

A photography project takes real commitment and time. Depending on your project, plan out the amount of time it will take you to capture, compile, edit, and produce the final product. Keep in mind important events in your life that may become obstacles for your photography project, and try to plan around them.

Organize Details

Take the time to plan the details of each day your project requires a photograph. Long term projects, such as a 365-day project, require a lot more planning in order to plan for consistency, and an overall successful photography project. For example, one way to plan for consistency is to take the photograph at the same time everyday.

Allow Time for the Unexpected to Happen


As much as you can plan, you should always expect the unexpected. Whether it's sick days, rainy days or busy days. Sometimes you're not able to execute your plan. Allow room for delays and unexpected obstacles.

Allow for Spontaneous Moments


Sometimes creativity strikes at random times, and you want to be prepared for those spontaneous moments. Let's say you're out and about and inspiration suddenly strikes. It's better to be prepared with the equipment you need, if you're shooting with a particular lens. Try to have your camera handy when possible.
Photography Project Ideas 
A creative photography project can come in all shapes, sizes, and formats. Whether you're looking for photography ideas at home or looking for photography project ideas for college, we've curated some of the best photography project ideas you can try out yourself.
Water Drop Art


Using water or paint, create a stunning droplet effect by suspending a container of liquid and letting the drops fall through a small hole. Carefully time your shots as the liquid drops to create a splash. Pro tip: add some Xanthan gum to the liquid to make it look more viscous, creating a dazzling droplet effect.


Bokeh Art


Bokeh refers to the quality of the blurry parts of the image rendered by a camera lens. It tends to appear in circles, but you can create different shapes, such as hearts and stars with simple cutout filters for beautifully shaped orbs of light.


Smoke Art

Smoke is an undoubtedly mesmerizing subject to photograph. Create next-level smoke art by capturing stunning smoke trails and using photo editing tools to blend and warp the image until you've reshaped it into a new object.


Make Your Own Filters


With a click of a button, photo filters can dramatically alter your photos and create uniquely gorgeous effects. So why not create your own filter? You can use simple household items such as tissue paper, a whiskey bottle, or a doyle to create color tints and light shadows that are exclusive.


Flowers in Ice

A very budget-friendly and easy photography project, freezing flowers can have beautiful results as wall art. Use distilled or deionized water to freeze the flowers in plastic containers. Be sure to weigh the flowers down or fasten them in place so they don't float. Place the block of ice on top of a clear bowl in a white sink or plate so the light can shine through from below. Hold a flashgun on one side angled down towards the ice and shoot the photo from the opposite side.


Foodie Art


A kitchen can be more inspirational for photos than you think. Food photography shows that there is beauty in everyday food you eat, especially when shot on a macro level. From a creamy bowl of pasta to a cool strawberry popsicle, close up shots of food can make a fantastic photography project.


Puddle Reflection

If you live in a rainy region, this project may be perfect. After a downpour, hit the streets and look for puddles that mirror cityscapes and other cool objects. You'll end up with a whole new perspective.


Fragment Art

Take a series of photographs of any subject, such as a landscape or a portrait and then deconstruct it into multiple fragments. Create a composite by rearranging the fragments into one layout for a really neat perspective on your subject. This is a great landscape photography photo project.


Street Sign Art


Something as simple and mundane as street signs can be compiled into an artistic photography project. You'll notice each street sign varies in color, pattern, texture, and shape.


Zoom Burst Art


Instead of waiting for your camera to focus after you've zoomed, you can achieve a striking motion blur effect by zooming rapidly while the shutter is open and capturing the motion it creates. Set a slow shutter speed and while the shutter is open, twist the barrel to rapidly zoom in and out. Try with and without a tripod for different blurred effects.

How To Edit Your Photos With Picsart 
Ready to edit your photography project photos? Follow these easy instructions to get started.
1) Open the Picsart Editing Tools and click on New Project to get started.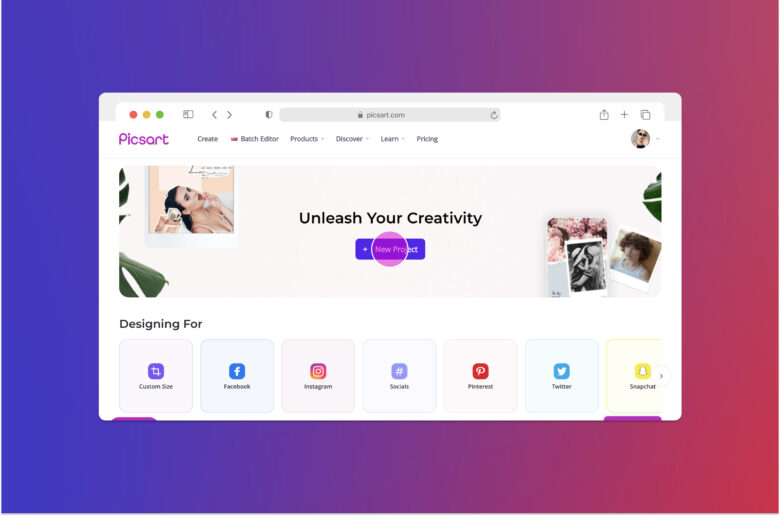 2) Upload a photo and crop to fit, then select an editing tool to enhance your image, such as Light Effects.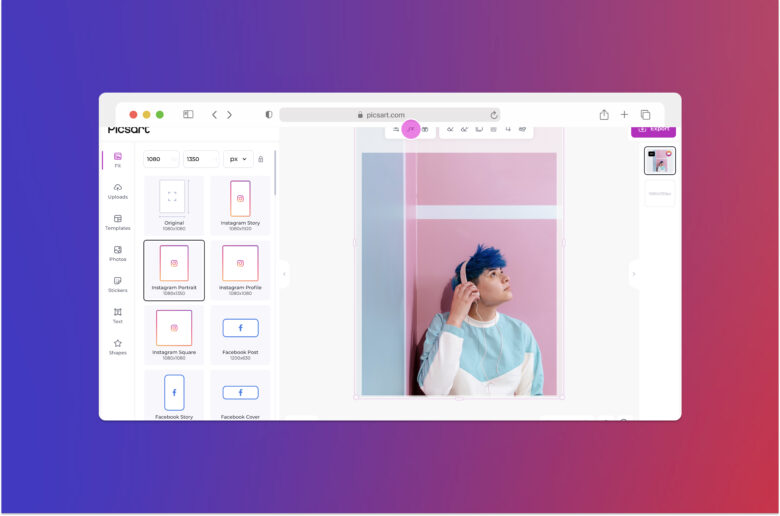 3) Add as many filters and effects as you wish.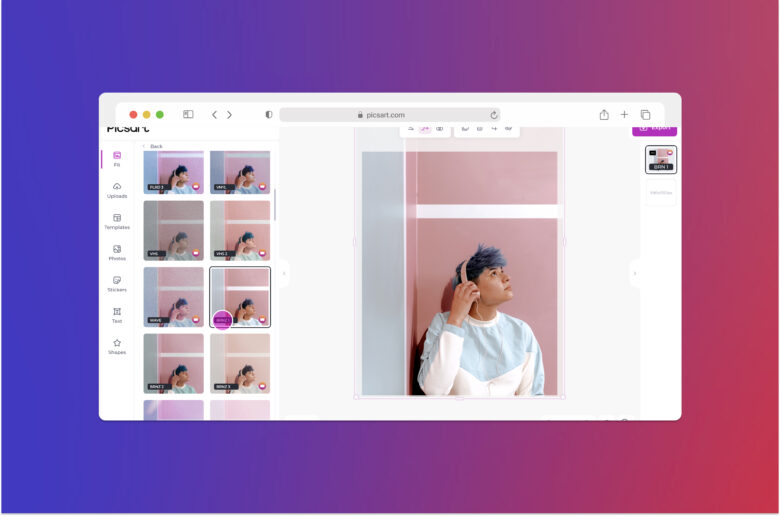 4) Click on the Text tool to add copy, adjusting font, size, appearance, and more. When you're done, hit the Export button to save or post your work.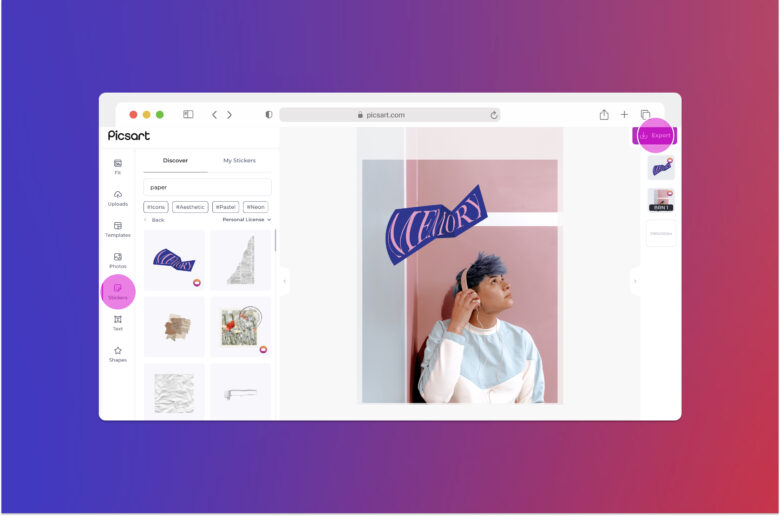 Editing with your mobile device? Follow this step-by-step guide instead.
1) Open the Picsart app and tap on the plus sign at the bottom of your screen.
2) Upload the image you'd like to edit and tap fx.
3) Choose your desired effect and long press to adjust the levels to your satisfaction.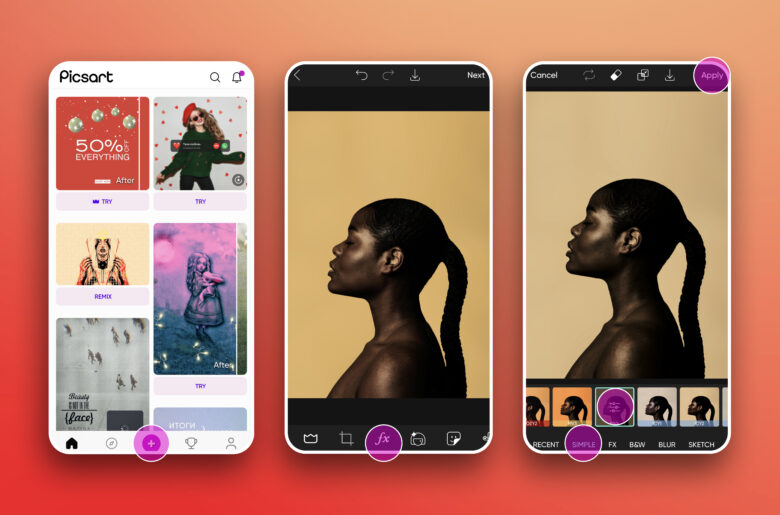 4) Add Stickers, Shapes, and any other extras you need.
5) Scroll through the other editing options and select any Masks, Brushes, Lens Flare, or other finishing touches you need.
6) Done editing your photo? Click Apply at the top right to save or post your edit.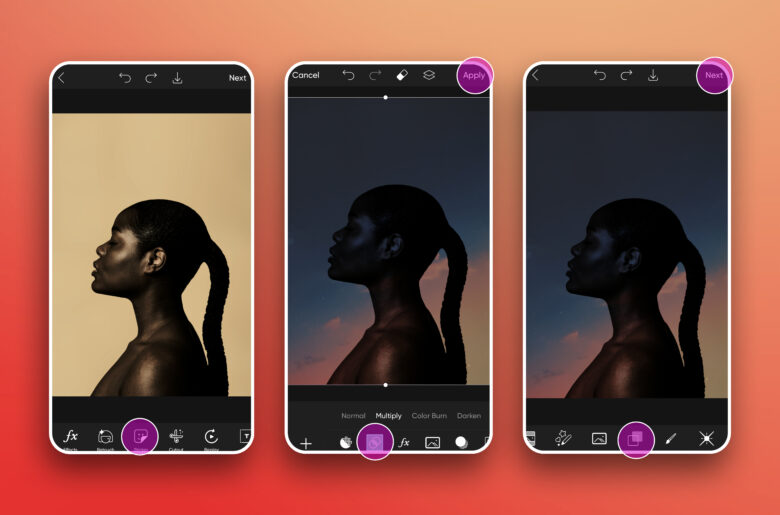 Picsart is a full ecosystem of free-to-use content, powerful tools, and creator inspiration. With a billion downloads and more than 150 million monthly active creators, Picsart is the world's largest creative platform. Picsart has collaborated with major artists and brands like BLACKPINK, Taylor Swift, the Jonas Brothers, Lizzo, Ariana Grande, Jennifer Lopez, One Direction, Sanrio: Hello Kitty, Warner Bros. Entertainment, iHeartMedia, Condé Nast, and more. Download the app or start editing on web today to enhance your photos and videos with thousands of quick and easy editing tools, trendy filters, fun stickers, and brilliant backgrounds. Unleash your creativity and upgrade to Gold for premium perks!