Every great idea starts with a spark, right? But to ramp up that spark into a full-blown wildfire of creativity, you need a little help. So today, we're introducing Picsart Ignite, a suite of more than 20 AI-powered tools that are here to take your digital art and personal brand from basic to 'woah'.  
Picsart Ignite is opening up a world where the only limit is how wild you can dream. Whether you're building your personal brand, or just vibing with some digital art, these tools are your new best friend. They're easy to use, and the output is absolute fire (pun intended). Even if you're just starting to dabble in digital design, Picsart Ignite's got your back, pushing you to play around and create some eye-popping visuals.
With the brains of Artificial Intelligence, Picsart Ignite is here to hold your hand through the hard bits. We're talking logo generation, ad making, image expansion, and video tools that are straight-up game changers. Every tool is like a gateway into a universe where your wildest creative beasts can run free, helping you nail that iconic aesthetic for your brand or project. With Picsart Ignite, you're not just following trends; you're setting them. 
Read on to discover all the tools included in the Ignite suite.
Ignite your business with tools for solopreneurs and marketers
AI Image Generator
Our AI Image Generator is definitely a Picsart community favorite – in fact, it's used to generate more than 2 million images per day! With this innovative tool, users can create anything their imagination can dream up. Simply enter a word, phrase or prompt and apply a variety of artistic styles and filters, creating visually stunning and captivating visuals.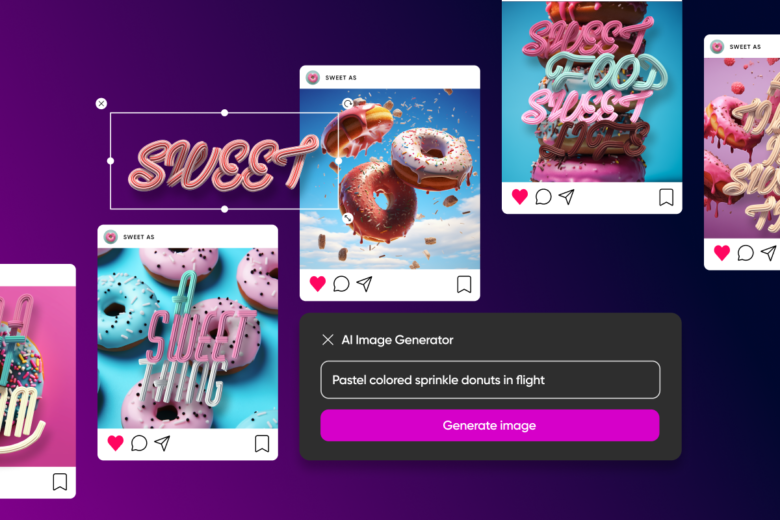 AI Writer
With our AI Writer tools, users can effortlessly generate engaging and original written content. Powered by advanced natural language processing algorithms, the AI Writer understands context, tone, and style, enabling it to generate personalized and compelling narratives, quotes, messages and even social media captions.
Users can access these tools in two ways: In the Picsart app or web, and within Quicktools by Picsart. The AI Writer within the Picsart platform is best used for short text like captions or catchy marketing phrases for your visuals. The AI Writer in Quicktools is much more robust, with tools that help you generate everything from website copy to blog posts, business name ideas and so much more.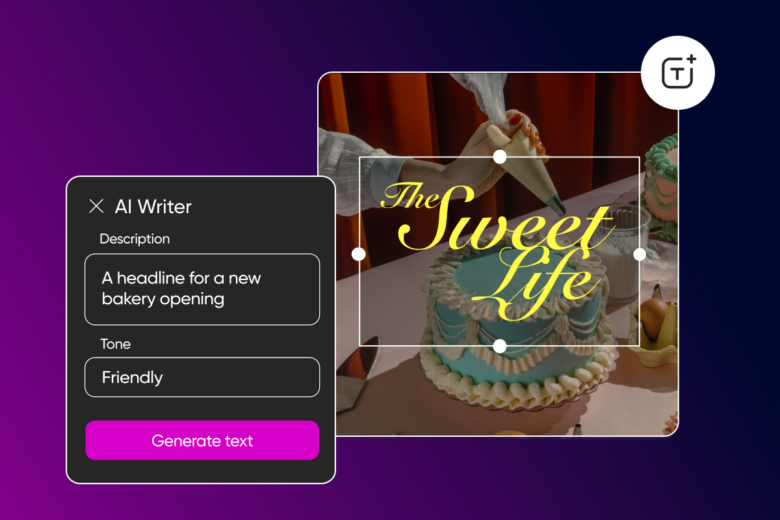 AI Replace
Another community favorite, AI Replace is a game-changing tool that empowers users to seamlessly replace any part of an image with an AI-generated element. Effortlessly remove unwanted objects, change backgrounds, or enhance images with well, whatever you want! Whether it's replacing a dull sky with a vibrant sunset, adding fantastical creatures to a landscape, or replacing your ex with a snake, the AI Replace feature opens up a world of possibilities for visual storytelling and artistic expression.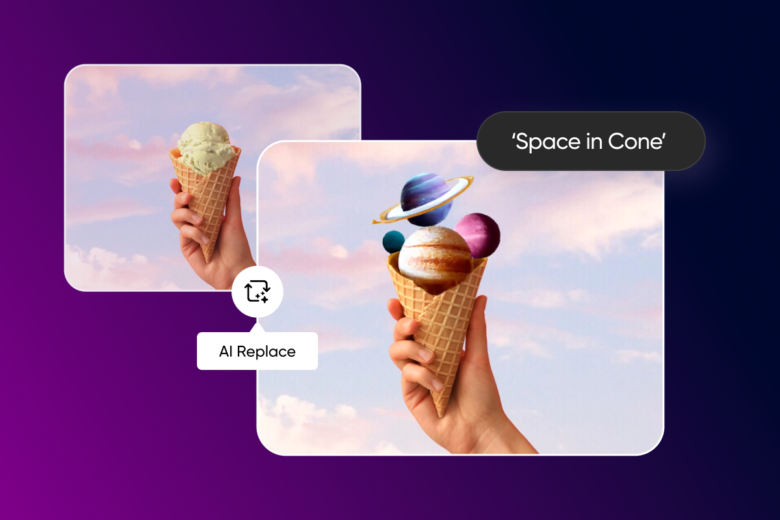 Remove Background
One of Picsart's most popular tools, Remove BG is the absolute simplest and fastest way to remove the background of an image. In just one tap – users can isolate the subject of a photo, making it easier to create clean and professional-looking visuals. This tool is invaluable for both amateurs and professionals looking to quickly edit images for personal or business use without the hassle of manual editing. By automating background removal, Picsart makes it simpler for users to focus on creativity and design, enabling the production of captivating images for any project.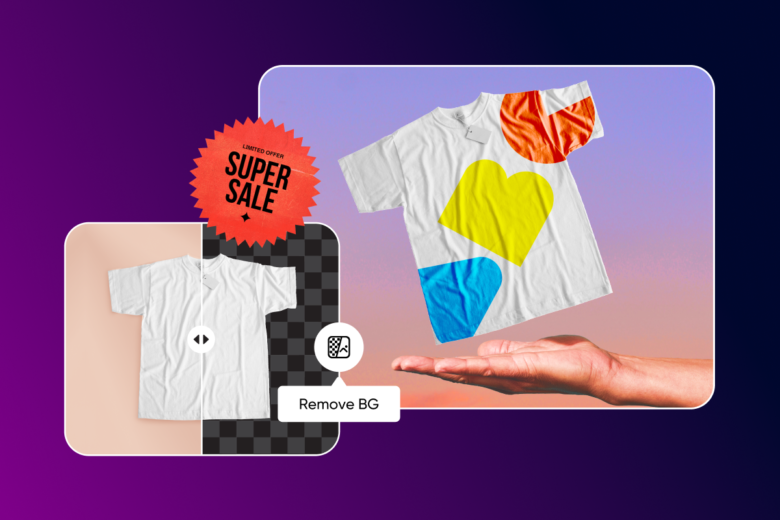 AI Enhance
Picsart's AI Enhance tool is a remarkable feature that refines and enhances photos instantly. With just a click, users can effortlessly amplify the clarity, color, and sharpness of their images, making them look professionally edited. This tool is especially useful for individuals looking to quickly improve their photos without going through a steep learning curve associated with sophisticated photo editing software.

AI Avatar
Our AI Avatar feature revolutionizes the way users can express themselves digitally. With this tool, anyone can effortlessly create personalized and lifelike avatars that mirror their unique characteristics. The Avatars feature takes your original selfies and accurately captures facial features, expressions, and even style preferences. It then creates a series of stylized images that look just like you! We're also constantly updating the styles — some of our favorites include professional headshots, holiday themed outfits, superheroes, 90's and cyberpunk. Did we mention it's also available for images of two people AND for our furry friends?

AI Background Generator
Picsart features two different background generation tools. AI Background Generator is a simple tool that allows the user to generate any background they can think of, and in any style simply with a text prompt. The second tool lives within the Remove BG tool. This tool is super unique and transforms the backgrounds of an existing image while keeping the subject of the photo. Users can choose from a wide range of AI-generated backgrounds, including landscapes, abstract patterns, or custom designs to perfectly complement the subject. Whether it's adding a new environment to a portrait, creating a whimsical backdrop for a product photo, or simply giving images a fresh and professional look, this feature offers unparalleled flexibility and creativity in background manipulation.

AI Object Remove (for photos and videos)
Picsart's AI Object Remove tool is an innovative feature designed to seamlessly remove unwanted objects from both photos and videos. This tool identifies and erases undesired elements with minimal input required from the user, making especially video editing much more accessible. This is a boon for content creators, professionals, or anyone looking to present cleaner and distraction-free photos and videos without delving into complex software. With this tool, Picsart has simplified the process, empowering users to focus on the creative narrative of their visual stories, while ensuring a polished, professional finish.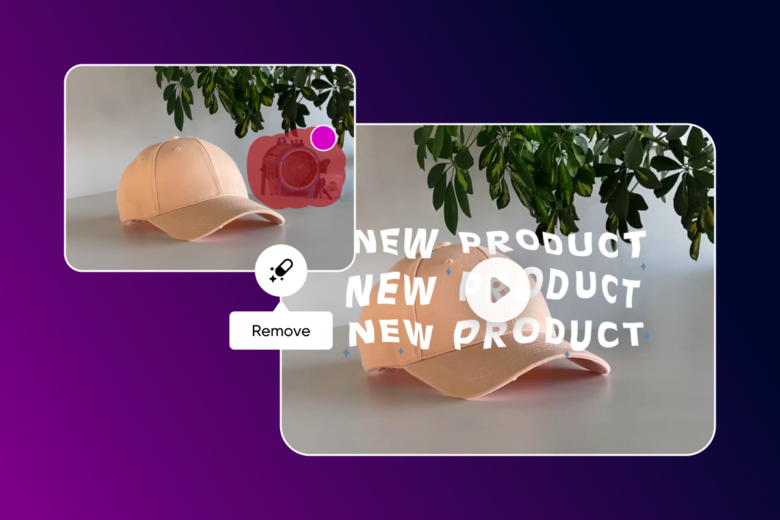 QR Code Generator
The QR Code Generator is a simple tool for businesses in the digital age. With just a few clicks, companies can create custom QR codes that seamlessly bridge the physical and digital worlds. This tool isn't just about creating a functional QR code; it's about crafting a visually appealing gateway to your online platforms or promotional materials. With the ability to incorporate brand colors, logos, and other design elements, the QR codes generated can maintain brand consistency while providing a modern, engaging user experience. Whether it's for product information, online menus, or directing traffic to your website or social media, Picsart's QR Code Generator is an indispensable tool for smart, effective business operations.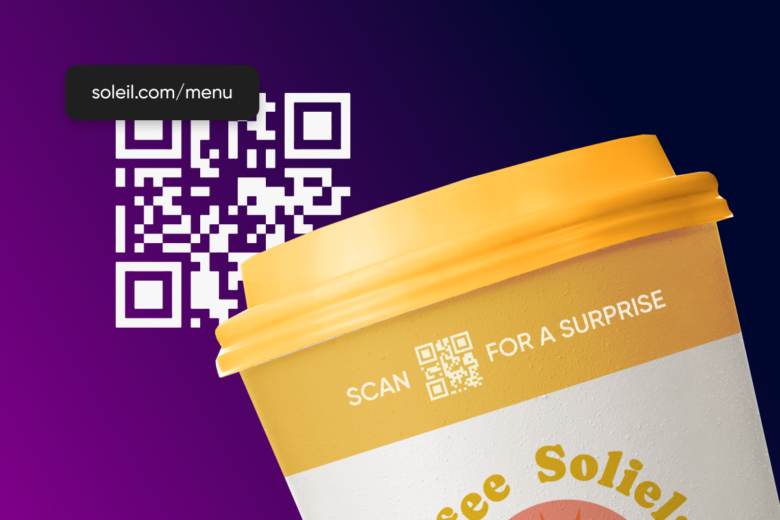 AI Style Transfer
The AI Style Transfer tool is an exceptional feature that permits users to merge the artistic style of one image with the content of another, creating unique and visually striking results. This tool accurately identifies and applies the stylistic elements of one image—such as color schemes and brush strokes—to any other image, delivering a seamless blend of artistry and originality. This tool is great for anyone looking to quickly and effortlessly transform ordinary photos into captivating artwork, devoid of the complexities typically associated with traditional editing.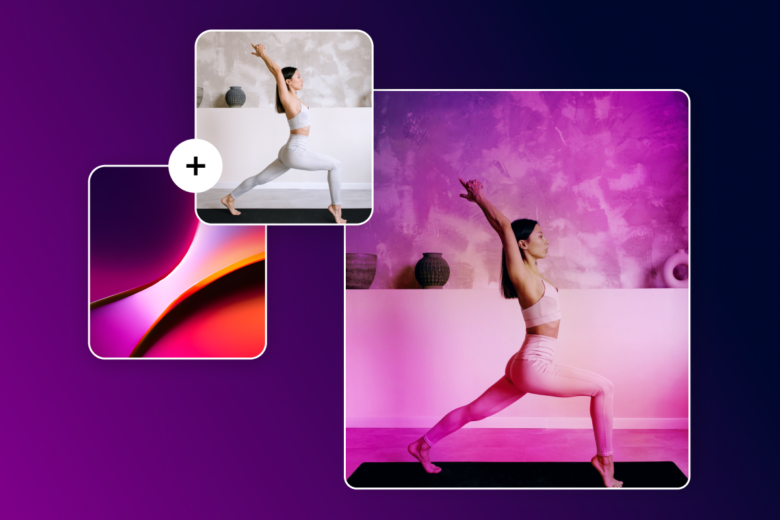 AI Logo Generator
Get ready to meet your brand's new best friend. Whether you're building a brand from scratch or giving an existing one a fresh look, creating a unique, professional-grade logo has never been easier or more accessible. The Picsart Logo Generator understands the essence of your brand and crafts logos that are as unique as your vision. With just a few clicks, you can generate a variety of logo options, tweak them to perfection, and have the visual representation of your brand ready to dazzle your audience. It's not just a logo generator; it's your personal logo designer that's ready to work around the clock. Say goodbye to tedious back-and-forths and hello to instant, stunning logos that embody your brand's spirit.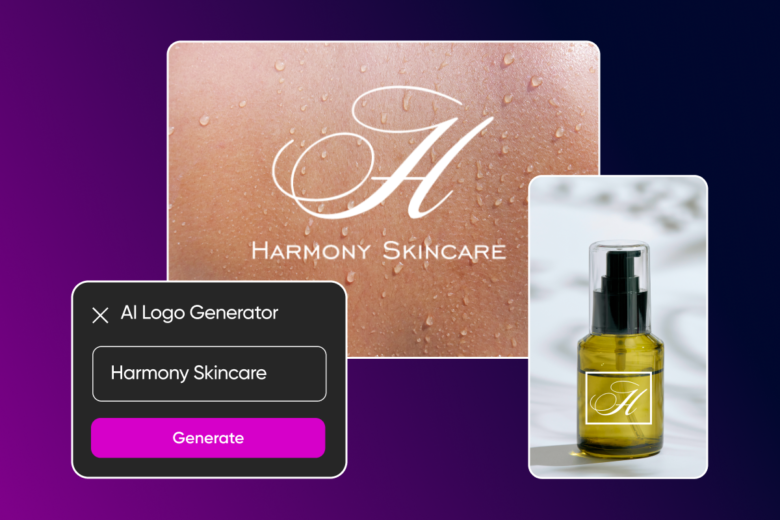 AI Text Styles
AI Text Styles merge the power of artificial intelligence with creative text styling, paving the way for eye-catching and professionally designed words! Whether you are looking to enhance your social media posts, marketing campaigns, or personal projects, this tool simplifies the process of transforming ordinary text into visually appealing graphics. With a variety of styles to choose from, it's easy to align the text aesthetics with your brand's identity or the theme of your project.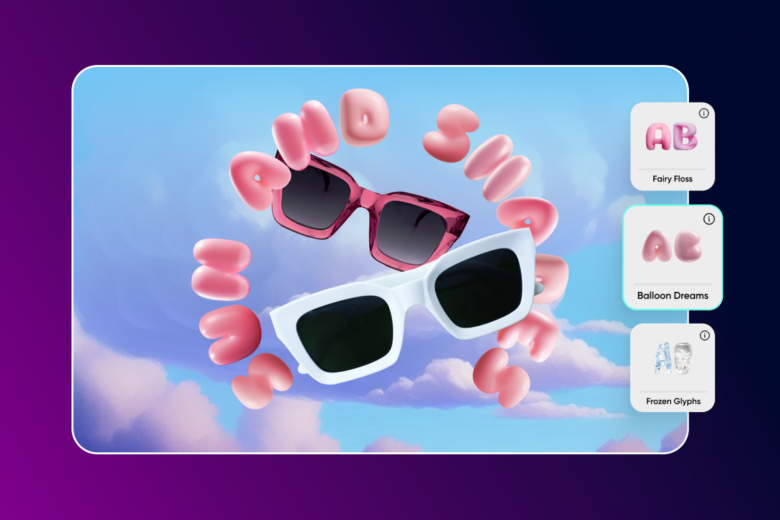 AI Expand
AI Expand is a groundbreaking feature that seamlessly extends the boundaries of your images, enabling you to add onto the sides with brand new content. Whether you need a wider canvas for design purposes or simply wish to extend the scenery of your photos, this tool effortlessly fills in the expanded areas with content that matches the existing imagery.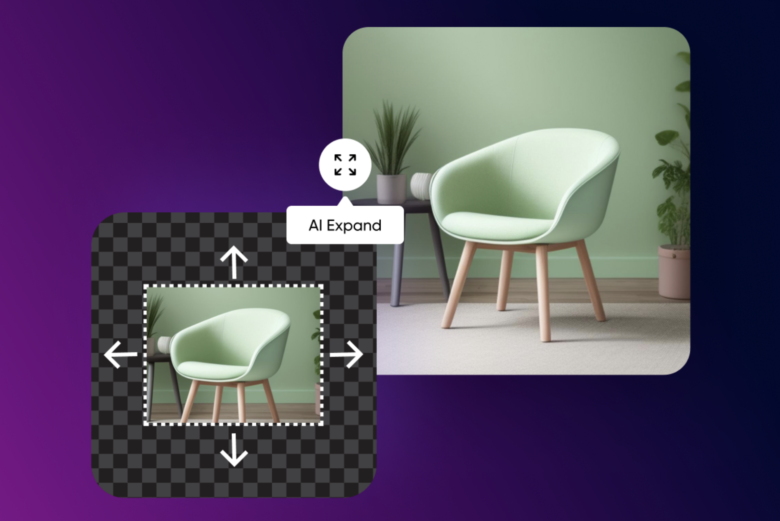 Admaker by Picsart
A standalone tool, Admaker empowers anyone looking to create social media ads with the tools to make amazing eye-catching ads. It does everything from generating unique backgrounds for your product shots to creating witty, silly and friendly ad copy. Unlike other ad creation tools, Admaker doesn't stop at just creating images or descriptions – it brings everything together seamlessly.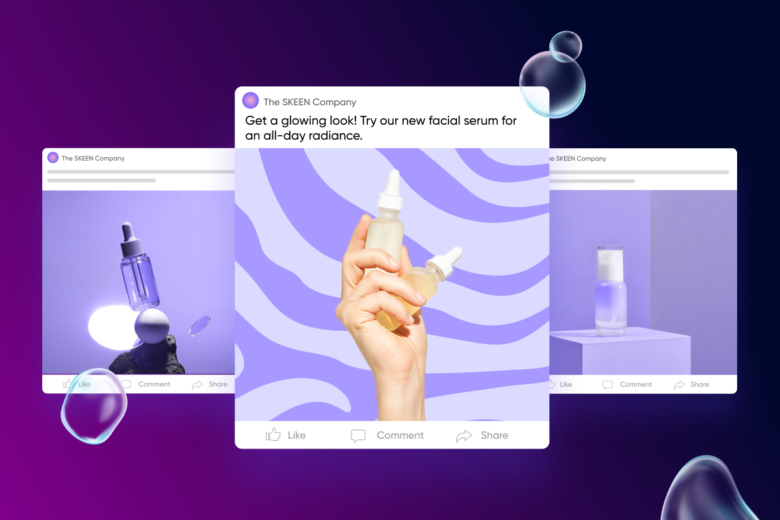 Be the star of the group chat with tools for fun
AI Filters
The AI Filters feature revolutionizes the way users can enhance and transform their photos with just a few taps. With a wide range of intelligently designed filters, Picsart users can effortlessly elevate their images with unique styles and effects. AI Filters intelligently analyzes the image content and applies intricate adjustments to bring out the best in every photo. Turn yourself into a doll or video game character, or transform your travel photos into intricate paintings, and so much more!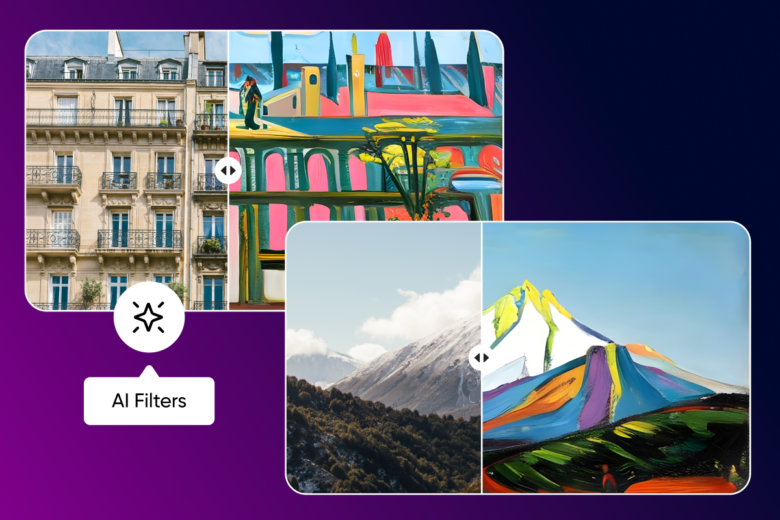 AI GIF Generator
Definitely our most unhinged AI tool so far, AI GIF Generator takes any word, phrase or prompt and turns it into a moving gif! This tool is based on a text-to-video model open sourced by the Picsart AI Research team earlier this year. Troll the group chat or add movement to your marketing emails – this GIF generator serves every creator.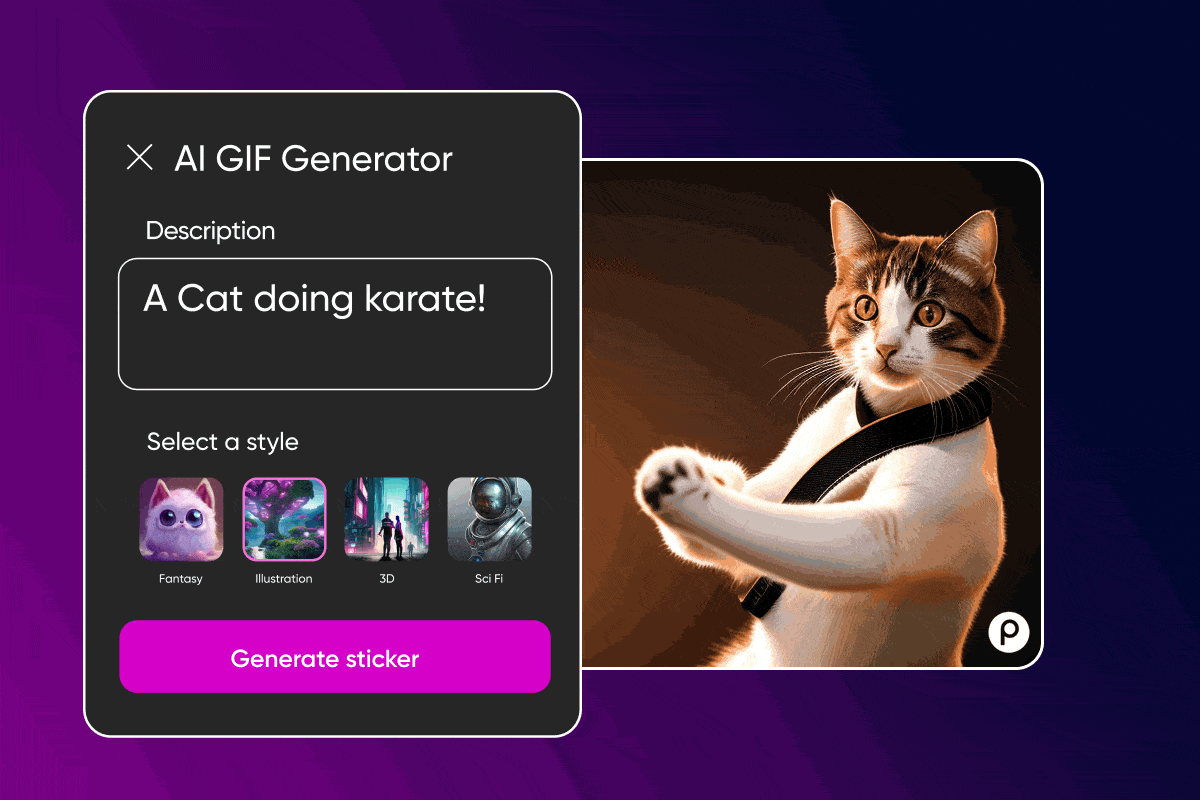 AI Sticker Generator
Stickers are an absolute Picsart staple, so it was only appropriate that we give it it's own (well deserved) tool. With AI Sticker Generator, users can effortlessly create any digital sticker they desire. Similar to the Image Generator, simply enter a word or phrase, and see your sticker come to life! Once your sticker is generated, it can then be used as an element in further editing — or save it to your collection and use it when messaging friends on iOS with our iMessage plugin.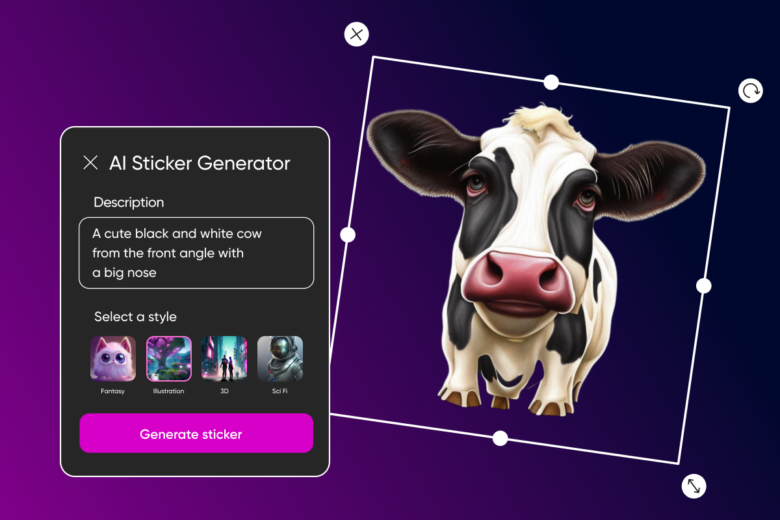 AI Video Filters
Step into a world where your videos become a canvas for boundless creativity with Picsart's AI Video Filters. Now, everyone has the power to transform everyday videos into enchanting visual stories. Whether you're looking to infuse a cartoon style, pastels or anything you can imagine into your footage, the AI Video Filters have got you covered for videos up to 10 seconds long. It's about turning moments into moving art effortlessly.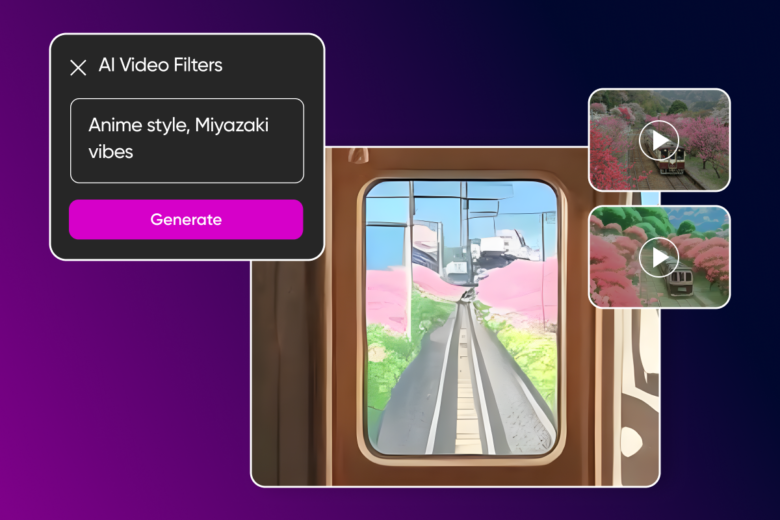 Time to break the mold, crush the conventional, and send your visual storytelling into orbit with Picsart Ignite. Your spark's not just waiting to catch fire—it's ready to explode. And with Picsart Ignite, lighting up the creative cosmos is just a click away. So, are you in to let your imagination run riot?
---
Picsart is the world's largest digital creation platform. Its AI-powered tools give creators of all levels the ability to design, edit, draw and share photo and video content anywhere. It's used by consumers, marketers and content creators for both personal and professional design, and is available to businesses via API partnerships and integrations. Picsart has collaborated with major artists and brands like Discord, PopSockets, Shopify, Taylor Swift and more. Download the app or visit picsart.com.