Today we're excited to announce the launch of Picsart x – a creator series highlighting up-and-coming artists, musicians, designers, and entrepreneurs. They're inspirational creators you should know about. 
With Picsart x, we'll tell the stories behind these creators to watch, showcasing how they're turning their passions into profits, and hopefully inspiring you to do the same. 
What drives them to create? And how can you learn from them to use Picsart to support and grow your own brand? Let's dive in. 
Picsart x MegEmikoArt
Meet Meg Emiko. You might remember Meg as a model from our Pride 2021 photoshoot. In working together on the photoshoot, we learned about their Etsy store and the success they were seeing with their merchandise. 
We saw a big opportunity to help Meg drive awareness of their store by using Picsart to create elevated designs for their marketing channels (social media, blog, and website). Through our partnership with Meg, we hope that you're also inspired to use Picsart to create marketing materials for your small business.
Check out Meg's sticker pack, available in-app now. 
Q&A With MegEmikoArt
Meg's story of learning to live life as their most authentic self was so inspiring that we wanted to learn more, so we sat down for the below Q&A. 
What does kindness mean to you?
To me, kindness means walking through this world treating people with love, understanding, empathy, and respect. Kindness means understanding that everyone has gone through experiences that only they can really understand. Kindness is using your voice to advocate for the people you love, and for those who no longer have a voice. 
How does the concept of kindness influence your creativity?
Kindness influences my creativity through the messages and meanings that I try to convey through each design I create. With every design, my goal is to help make someone feel seen, heard, loved, and represented. I want my art to not only advocate for the QTBIPOC community, but also to make folks in that community know that they are in a safe space filled with love, kindness, and acceptance. 
What's an average day in the life of Meg Emiko like?
An average day starts off by taking a nice long walk with my shar-pei pitbull mix, Lilo, and fueling my body with my favorite foods. Throughout the day, I package orders, draw new designs, answer emails, and create content for my social media accounts. When my partner comes home from work, I play fetch with Lilo, and as a family, we cozy up for the night. 
Are there any other artists or creators who inspire your work?
So many people have inspired me over the years, but the first one who comes to mind is my grandma. She was an artist but she never got to pursue a career in art after being interned in the Japanese American Internment Camps during World War II. My grandma would always draw with me and encourage me to follow my dreams. She passed away in 2019, but I hold her close to my heart as she continues to inspire me everyday.
How did you go about creating your World Kindness Day sticker pack on Picsart?
I started by thinking about what 'world kindness' means to me. I wanted to create designs that were colorful, bright, and joyful, but also tied in my LGBTQIA+, trans identity, and artistic style. There are a lot of rainbows because rainbows have always brought me joy, comfort, and hope. This sticker pack really encapsulates what World Kindness Day means to me.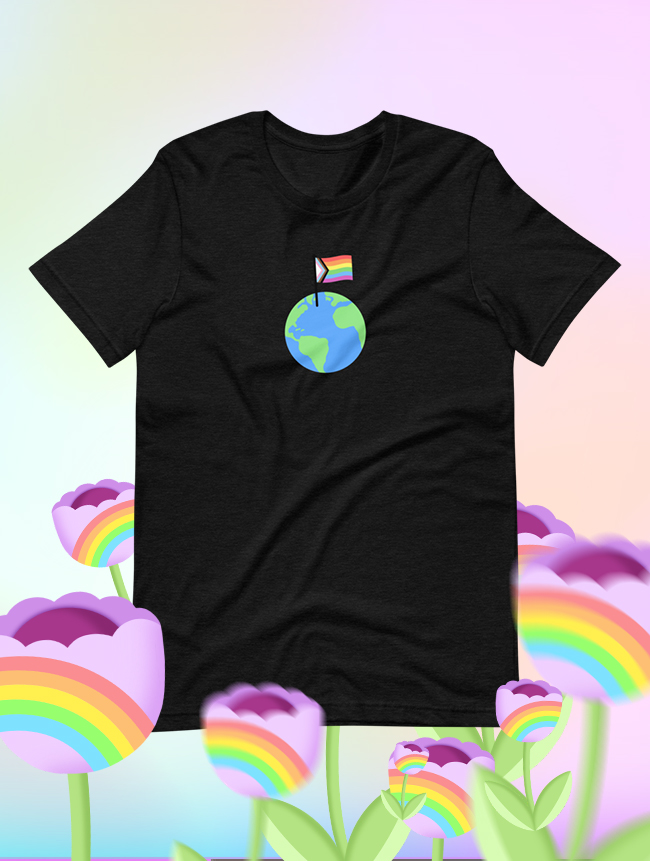 In what ways do you use Picsart to bring your creative ideas to life?
Picsart not only helps bring my creative ideas to life, but also inspires new ideas and creations. The easy-to-use interface and the wide variety of features makes creating, editing, and designing a really fun experience. I haven't come across another app like Picsart and I know I'll be using it to create even more designs as I continue on in my art career. 
What's the overarching message in your art?
To do everything I can to make sure anyone who's exploring their gender or sexuality doesn't feel alone. I want my art to feel like a safe space to be yourself. I hope that people see my art and know that their existence, as their most authentic self, is valid, and they will never have to walk through this life alone. 
What advice would you give to someone feeling inspired by what you do?
Remember that you're the only one who is ever going to live your life and walk in your shoes, so live life for you, not for anyone else. This is really one of the best gifts you can give yourself.  
How do you see your creativity developing in 2022 and beyond?
Through all the connections I continue to make within my QTBIPOC community. I continue to be inspired by my community. There is so much more work that needs to be done to help protect LGBTQIA+ youth. I hope to continue to be a safe space and inspiration for others, to help them become the most true and authentic version of themselves. 
What's next on your to-do list?
To do: create new apparel, add my designs to new and different items, collaborate with more folks, brands, and companies, and continue to do everything I can to advocate for my QTBIPOC community.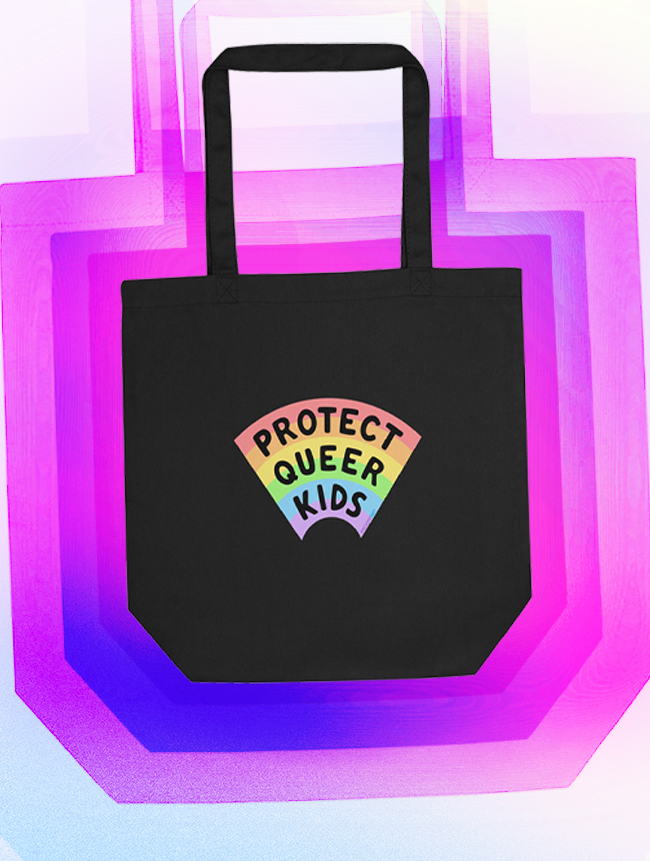 Celebrating World Kindness Day with MegEmikoArt
Did you know that November 13th is World Kindness Day? This holiday reminds us to be kind, give back, and be compassionate. 
Whether it's being an anti-bullying ally, being nice to yourself, or asking for forgiveness, World Kindness Day is an annual reminder to take the kind path. 
If you're not sure where to start, we've compiled this list of ways to choose kindness over bullying. And if you haven't yet, take the #iChooseKindness Challenge in Picsart. 
Now, It's Time to Create Cool Designs
With Picsart x MegEmikoArt, we hope you feel inspired to use Meg's colorful content pack in your edits. See how Meg has turned their passion into a full-time job. Partial proceeds from Meg's World Kindness Day merchandise will be donated to the Black Trans Travel Fund. 
Picsart is a full ecosystem of free-to-use content, powerful tools, and creator inspiration. With a billion downloads and more than 150 million monthly active creators, Picsart is the world's largest creative platform. Picsart has collaborated with major artists and brands like BLACKPINK, the Jonas Brothers, Lizzo, Sanrio: Hello Kitty, I am a Voter, Bebe Rexha, Maroon 5, One Direction, Warner Bros. Entertainment, iHeartMedia, Condé Nast, and more. Download the app or start editing on web today to enhance your photos and videos with thousands of quick and easy editing tools, trendy filters, fun stickers, and brilliant backgrounds. Unleash your creativity and upgrade to Gold for premium perks!