Today we're excited to announce the launch of the second in our Picsart x series. If you missed the first designer we profiled, Picsart x MegEmikoArt, Picsart x is a creator series highlighting up-and-coming artists, musicians, designers, and entrepreneurs. Basically, inspirational creators you should know about.
With Picsart x, we're telling the stories behind how they're turning their passions into profits. And along the way, we'll show how you can use Picsart to grow your own brand. 
Let's dive in. 
Picsart x Mojo Wang
Meet Mojo Wang. He's a talented illustrator and comic artist based in New York City. Authentic to the Picsart ethos, Mojo is equal parts engaging, fun, and ever-evolving. Four years ago, he left his job in the corporate world to follow his passion for illustration. And today, he's created a special in-app only Picsart x Mojo Wang content pack for Picsart creators – full of illustrated stickers, backgrounds, and templates.   
We sat down to get the details on what makes Mojo, well, Mojo. Read on to learn what inspires his illustrations, what he wishes he knew when he was just starting out, and what he does when he's in a creative rut.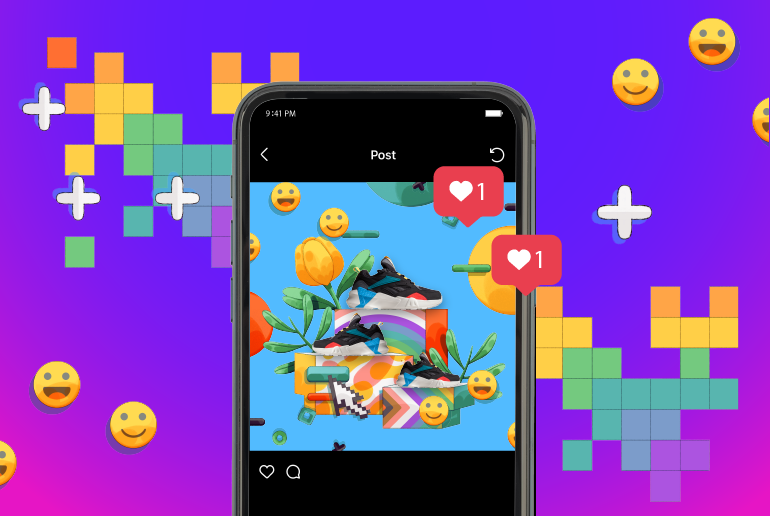 Q&A With Mojo Wang
Who is Mojo Wang? Tell us a bit about yourself. 
Officially Mojo is an illustrator and comic artist whose work has been recognized by the Society of Illustrators and the American Illustration. Off the record, Mojo is the most awkward but unique creature you will ever meet.
All jokes aside, I was born and raised in Shanghai. I have a bachelor's degree in Industrial Engineering. I jammed myself into the magazine industry and became a photo editor for ELLE MEN magazine around 2013.
After almost half a decade working with talented illustrators and photographers, I applied for the SVA MFA Illustration program to get trained as an illustrator. Then to my surprise, SVA accepted my application. I quit my job, cleaned out my savings, booked a one-way ticket, and moved to New York City to become an art student. 
Four years later, I'm expanding the horizon of my career in New York City, lucky me.
What inspires you to create? 
The world and all the human stories it holds are very inspiring. To think, one way or another, every single one of us who has ever lived has a story worth being told. The idea itself is magnificent. That inspires me when I sit down to create for myself.
How did you get into illustration? Tell us about your transition from the corporate world to self-employed creative.
It was a leap of faith. The corporate world offered me financial stability and practical education, which was very satisfying at that time. After a few years, I grew out of that chapter of life and wanted to take a chance on myself when I reached 30. Life is too short to play it safe.
How do you market yourself as a small business?
Not sure at all. My only marketing strategy is to keep creating good work and putting it out into the world. If anyone has a better idea, please send me an email. [Editor's note: we've emailed him.] 
What advice would you give to budding entrepreneurs and illustrators? 
It will be challenging, but don't give up. Keep reinventing your skills. Be patient and kind to yourself and others. It takes years to grow a forest.
Build a community around yourself. I wish somebody had taught me this in my early twenties. Instead of competing with each other, we should help each other, sharing information and resources. A win for one of us is a win for all of us.
What's your favorite Picsart tool?
The one with my work on it? (LOL.)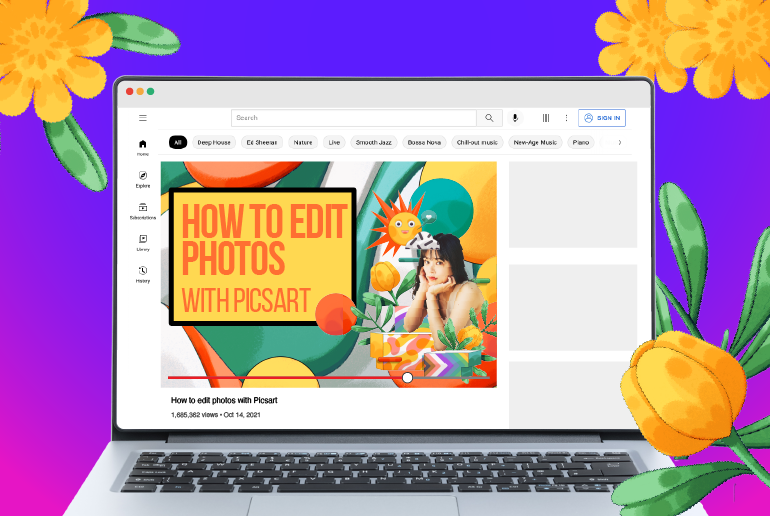 How do you get out of a creative rut? 
Take a break. I find nature is the best cure for a creative rut. The sound of birds singing, fifty shades of trees shining under the sun, and when a breeze caresses my skin. It helps me frame the problem with a new perspective.   
If that doesn't work, I will just call my agent and cry that my career is over.
What's one thing every creative needs in their toolbox?
The spirit of reinventing our skill set. Learn a new trick or improve an old trick, taking it to the next level. Think of your career as a tiny tree; we have to figure out new ways to reach for the sunlight to grow.
How do you define Creativity? What do you think Creativity will look like in 2022?
Creativity is the insuppressible primitive instinct we all possess as human beings. A drawing on a napkin, a little song for your newborn baby, or a well-presented dish for a lover's dinner. Creativity is deeply rooted in the fabric of our lives. 
After a year of collectively recovering from 2020, I guess creativity in 2022 will be about personal inward growth and deep, meaningful connection with others.
How do you hope to see other creators use or remix your art in Picsart?
That's the most exciting part – that we get to communicate with each other through artwork! My hope is that other creators use my art as a blank canvas or a brush. I hope they 'paint' brand new art on it that screams out who they are, making way more beautiful and fantastic works than my own.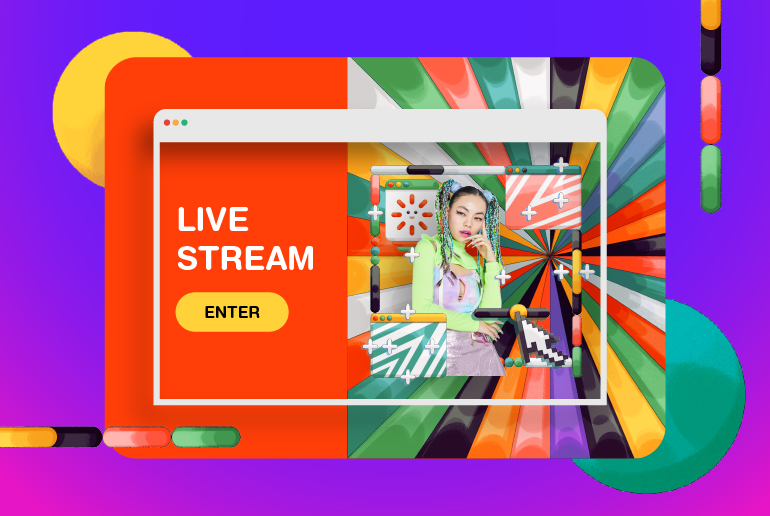 We couldn't have put it better ourselves. With Picsart x Mojo Wang, we hope you use Mojo's special content pack to create new, eye-catching designs for your brand like in the example above. 
Picsart is a full ecosystem of free-to-use content, powerful tools, and creator inspiration. With a billion downloads and more than 150 million monthly active creators, Picsart is the world's largest creative platform. Picsart has collaborated with major artists and brands like BLACKPINK, the Jonas Brothers, Lizzo, Sanrio: Hello Kitty, I am a Voter, Bebe Rexha, Maroon 5, One Direction, Warner Bros. Entertainment, iHeartMedia, Condé Nast, and more. Download the app or start editing on web today to enhance your photos and videos with thousands of quick and easy editing tools, trendy filters, fun stickers, and brilliant backgrounds. Unleash your creativity and upgrade to Gold for premium perks!