This year, hundreds of millions of creators came to PicsArt to share their stories of self-expression, inspiration and joy. While many of us may be thankful to see 2020 come to an end, this year undoubtedly proved there's a creator in all of us. 
Here's a look at PicsArt's most popular trends, edits and moments of 2020.
Top Photo Editing Trends
Even though shelter-in-place forced much of the world indoors, that didn't stop our community from getting ultra creative. Instead of chasing the sun and fun outside, millions flocked to PicsArt to spruce up their selfies, fake that golden hour look, and even throw it back to the good ol' VHS days.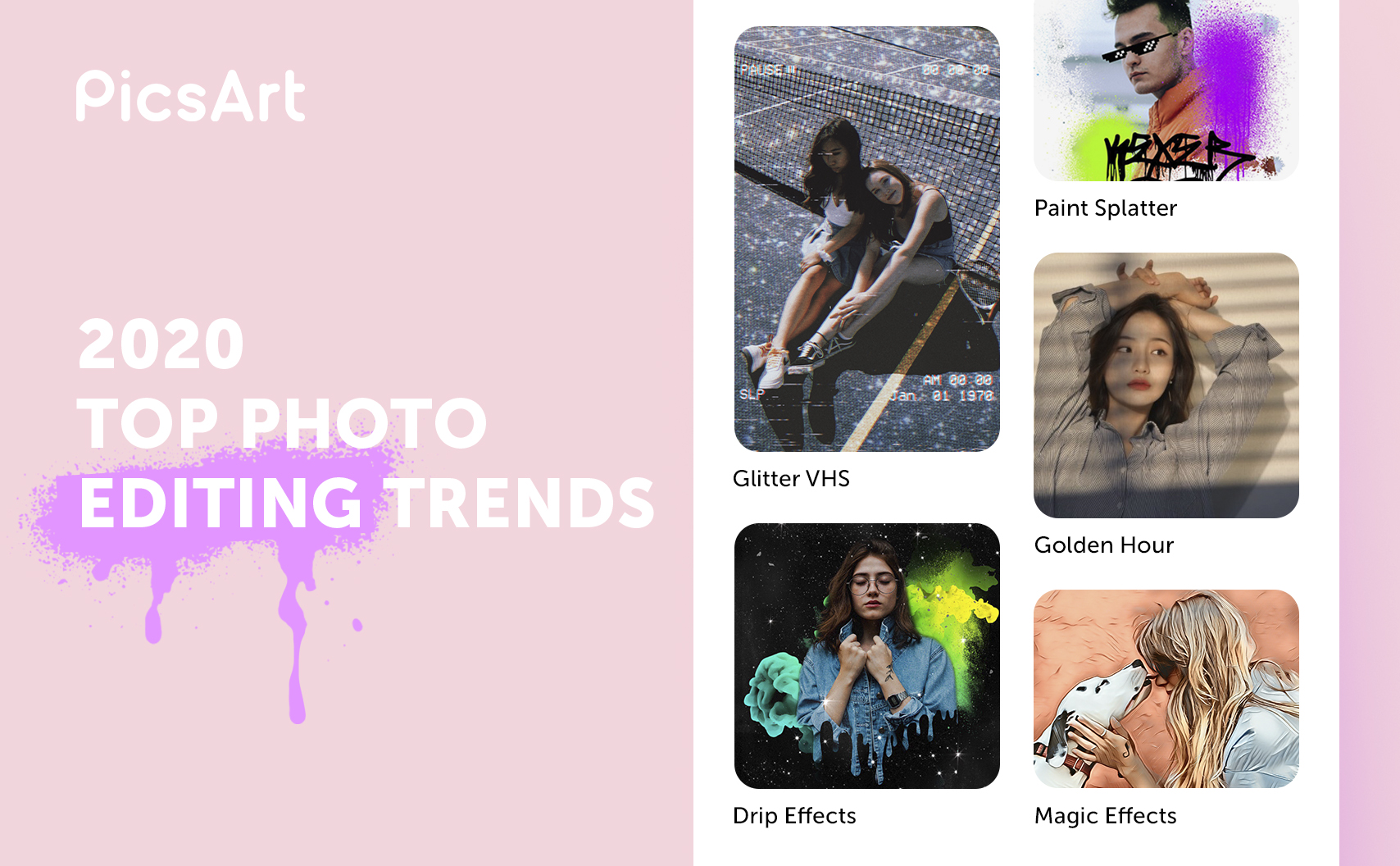 Try these trends on your own photo with our Replays below!
Golden Hour                                                           Drip Effects
Paint Splatter                Magic Effects                Glitter VHS
Most Used Editing Tools
No surprise here! PicsArtists favorite editing actions of the year were cropping photos, applying an effect, and adding stickers.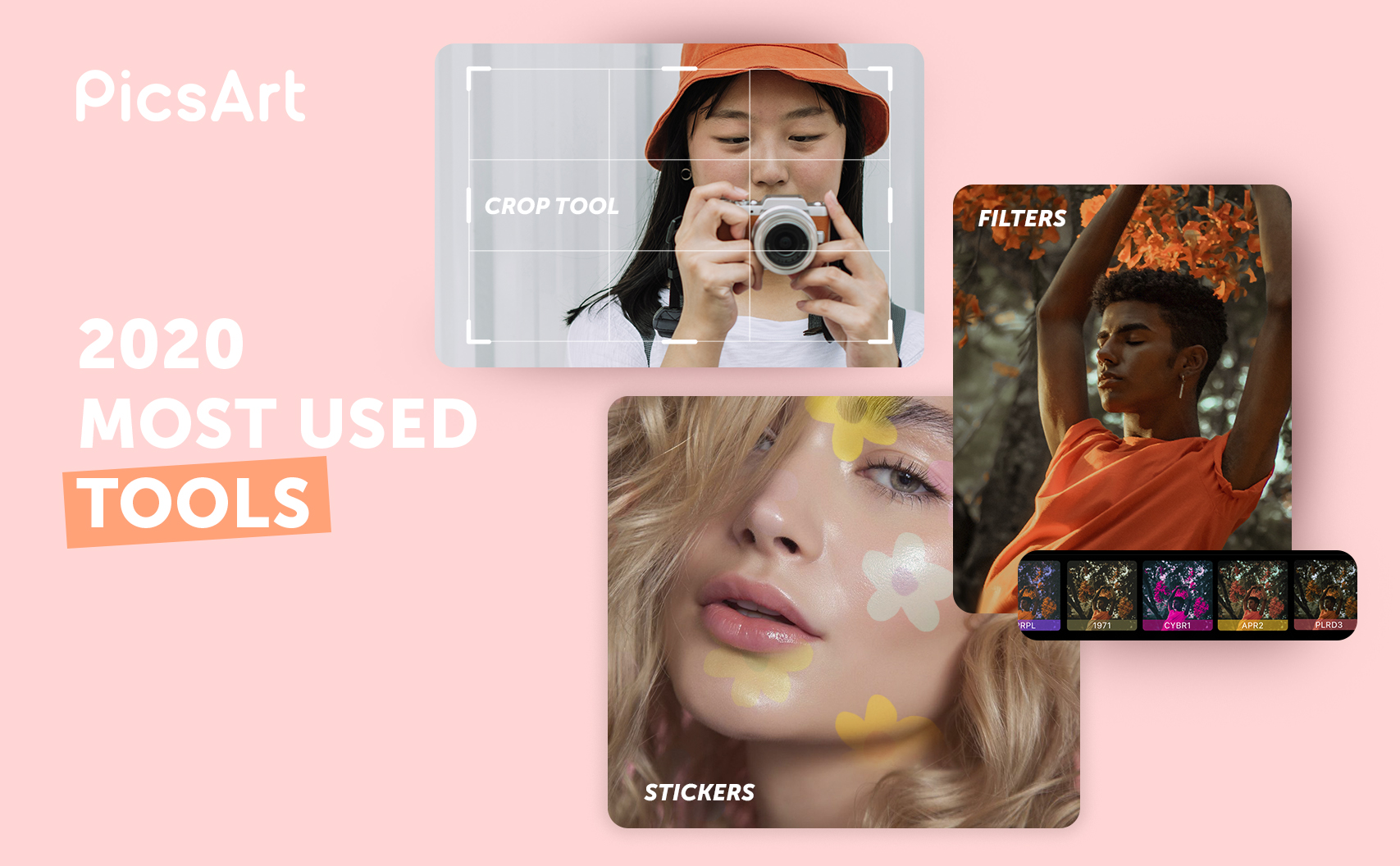 Most Popular Stickers
The stickers that topped the charts in 2020 were whimsical, fun and even a bit galactic. Some of the faves were glitter smoke, magic eyes, and of course, ones that never cease to let us down…classic emojis.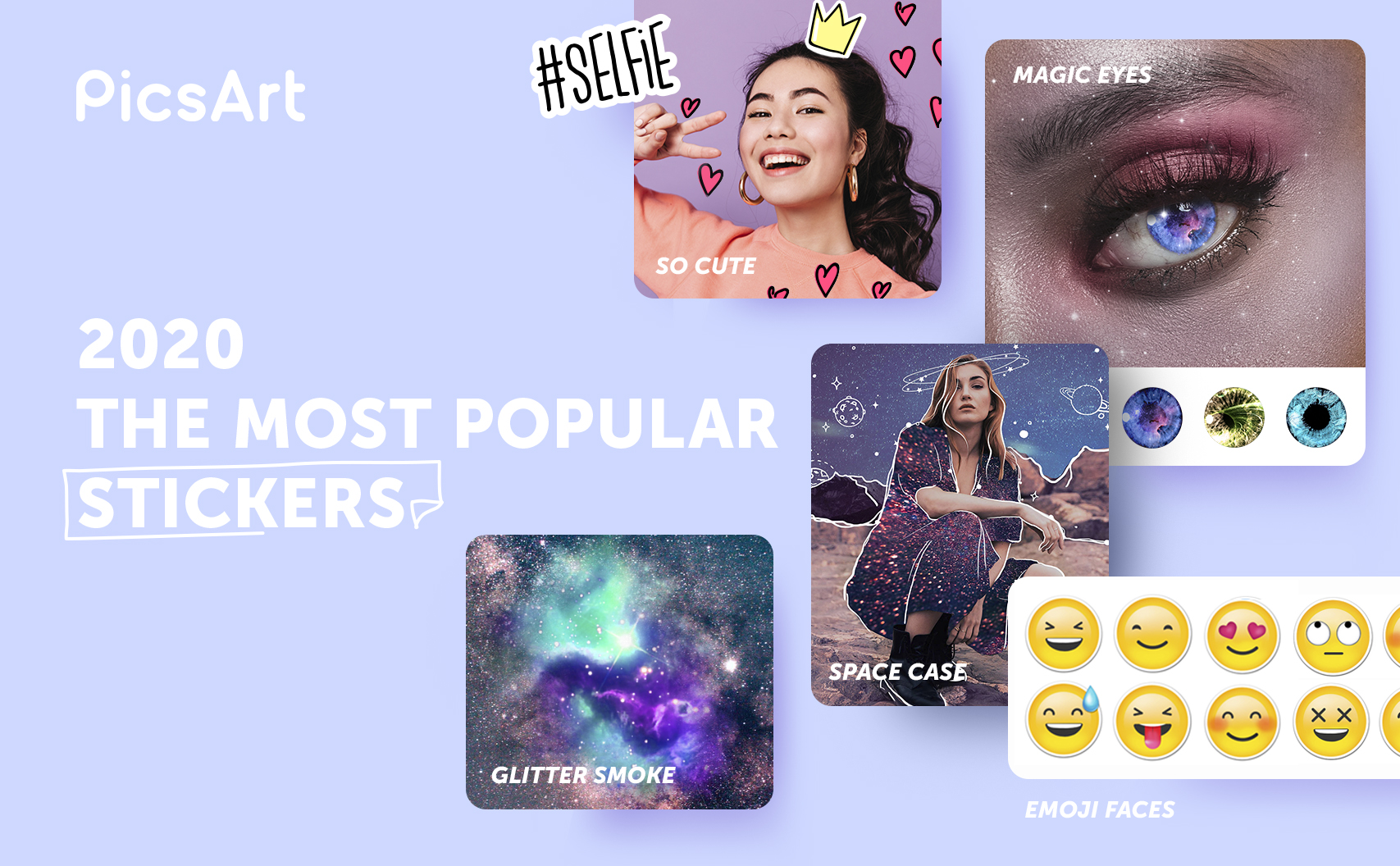 Most Popular Templates
Despite proms and graduations being cancelled and indoor dining coming to a halt, our community still found clever ways to show off their skills. From cooking and baking to hosting virtual proms and graduations, our creators made the most of these memories with these candid templates.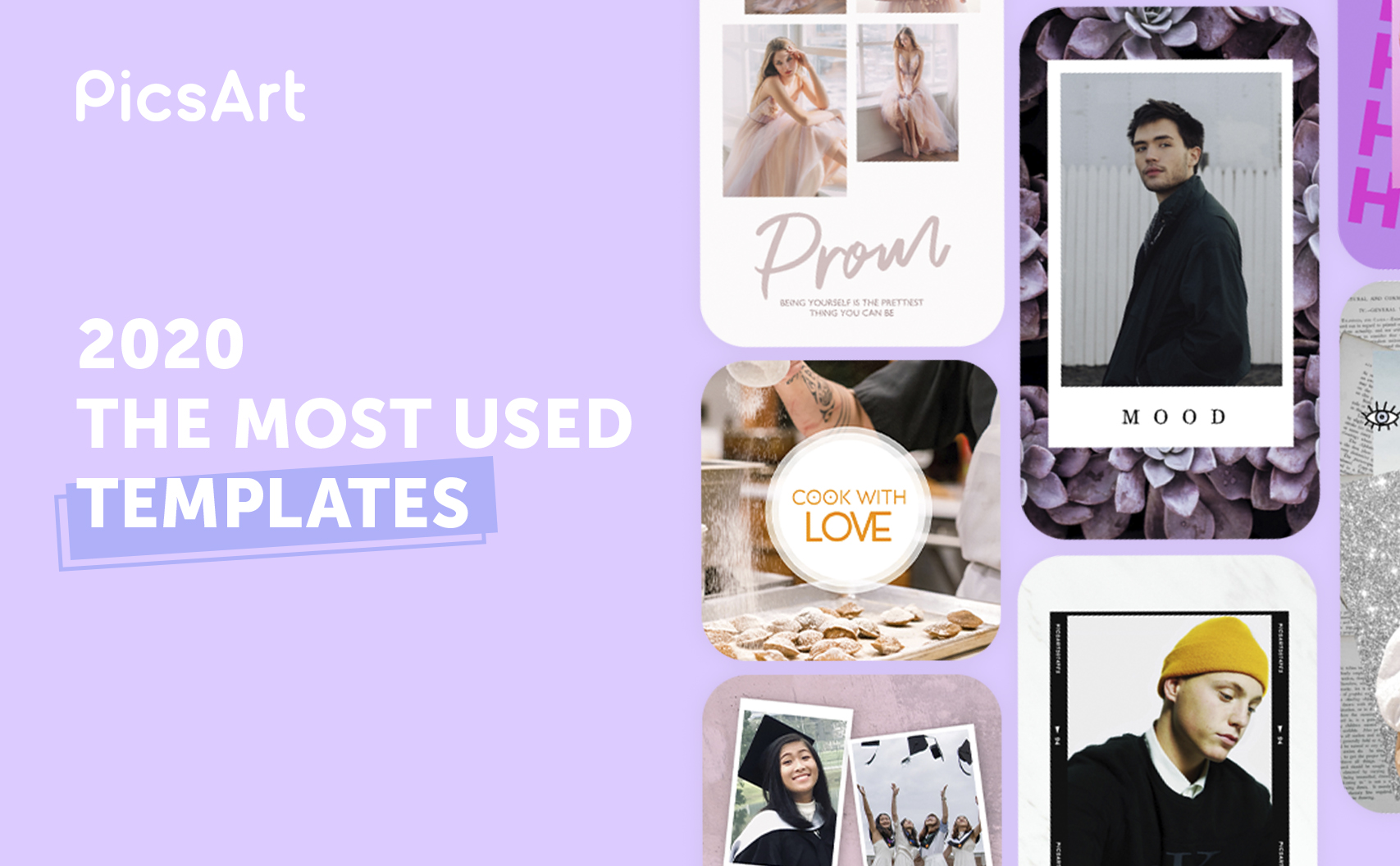 Most Popular Fonts
Helvetica…it's the world's most popular font, and the most used font on PicsArt. Year over year, this sans serif typeface rules them all. Headline and Hipster tried to compete, but was far from surpassing the almighty Helvetica.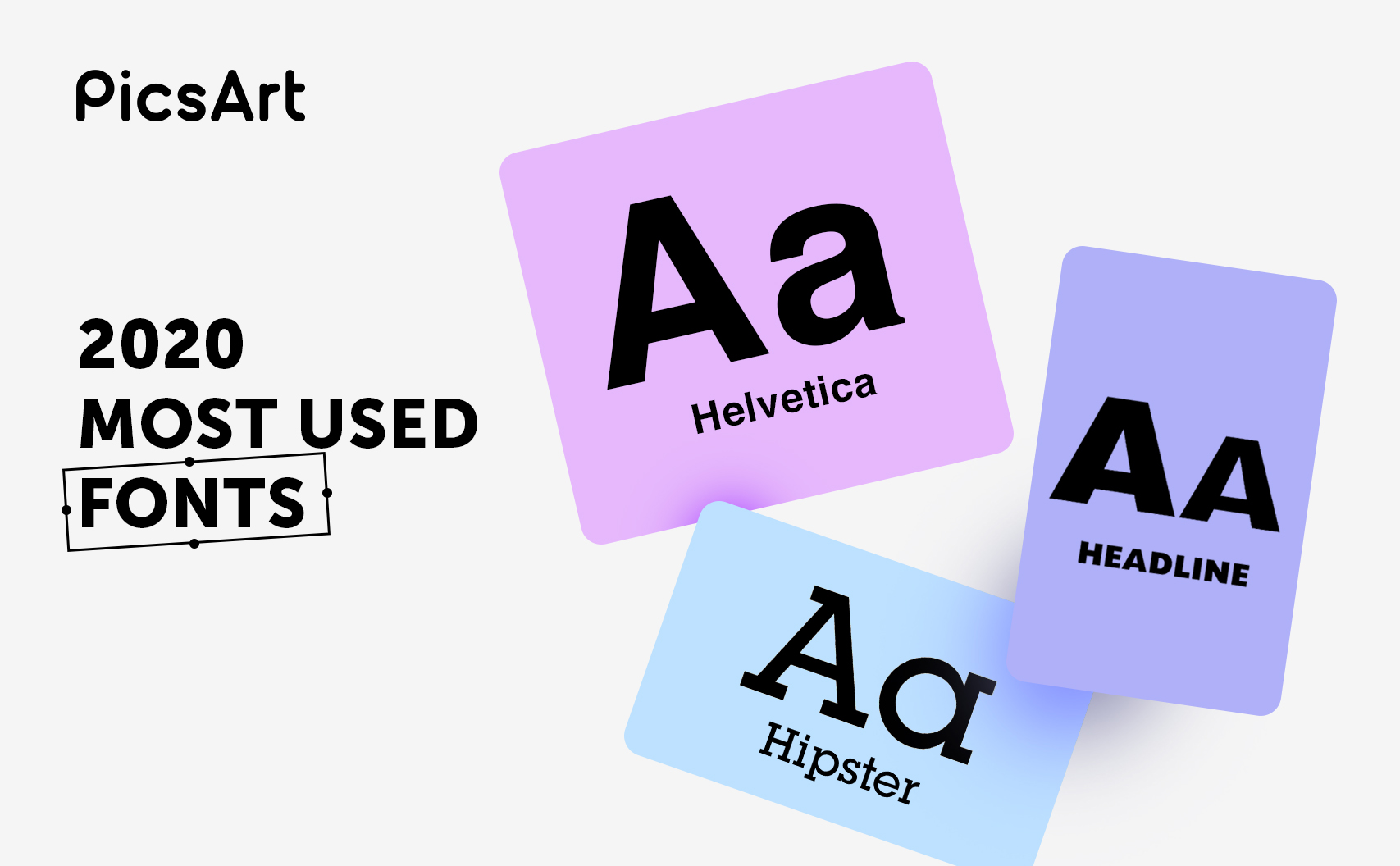 Most Popular Free Filters & Effects
There's a reason why we put the best filters and effects first in line! They're fan favorites! From top to bottom our most popular free filters ranged from high-def effects to lots of bright light and saturation.

Most Popular Gold Filters & Effects
What's behind the PicsArt Gold gates you ask? Filters and effects that give photos a one-of-kind edge. This year was all about filters that had just the right amount of noise, distortion, and nostalgia.

Top Trending Hashtags
This year's most popular hashtags were around influencers, new games and all things Kpop.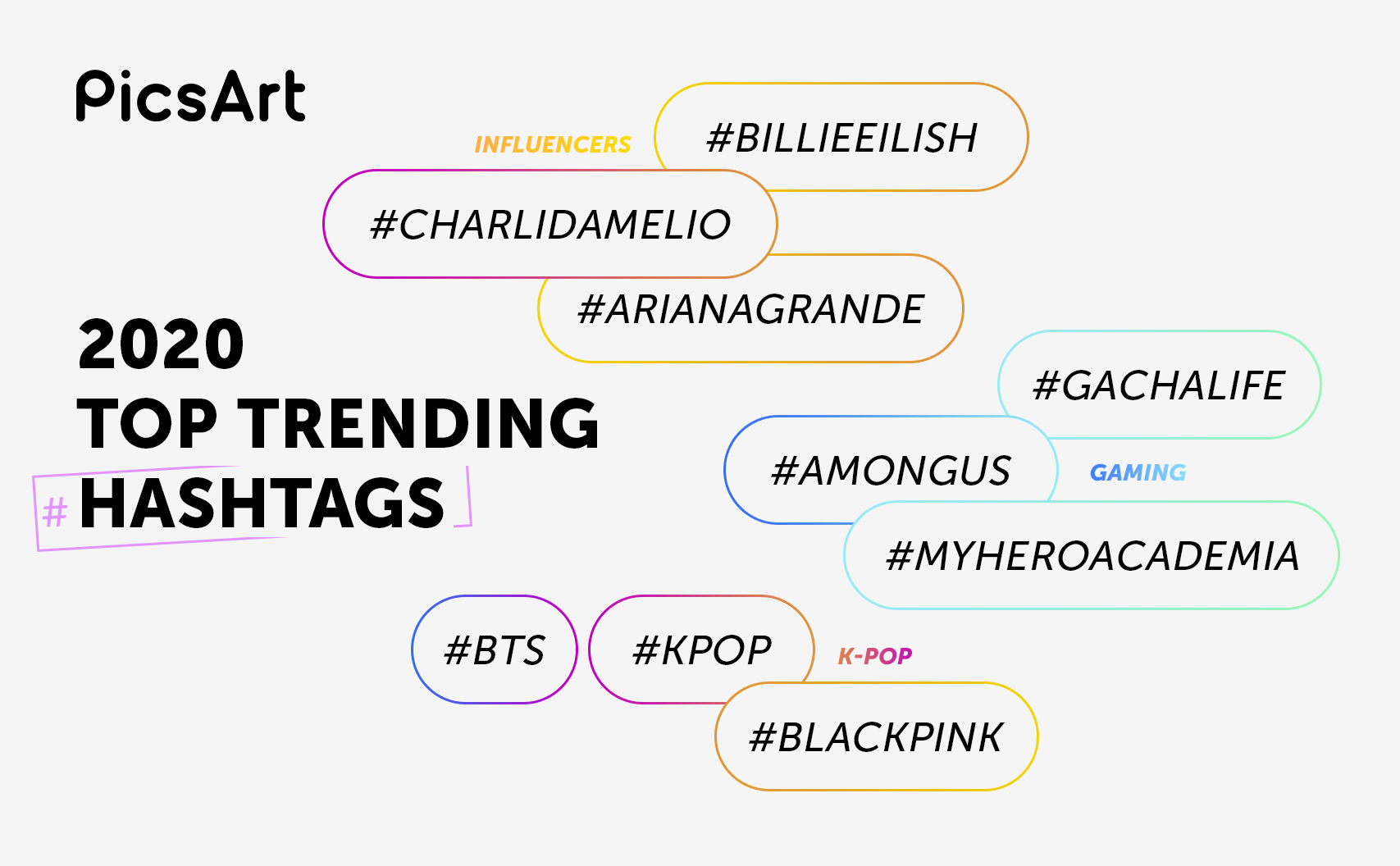 PicsArt's Memorable Moments of 2020
TikTok Frenzy
In 2020, TikTok took the world by storm. It not only broke records for being the most downloaded app ever, but it gave us some of the most surprising and entertaining content of 2020, including vids showcasing the PicsArt iMessage sticker prank. ??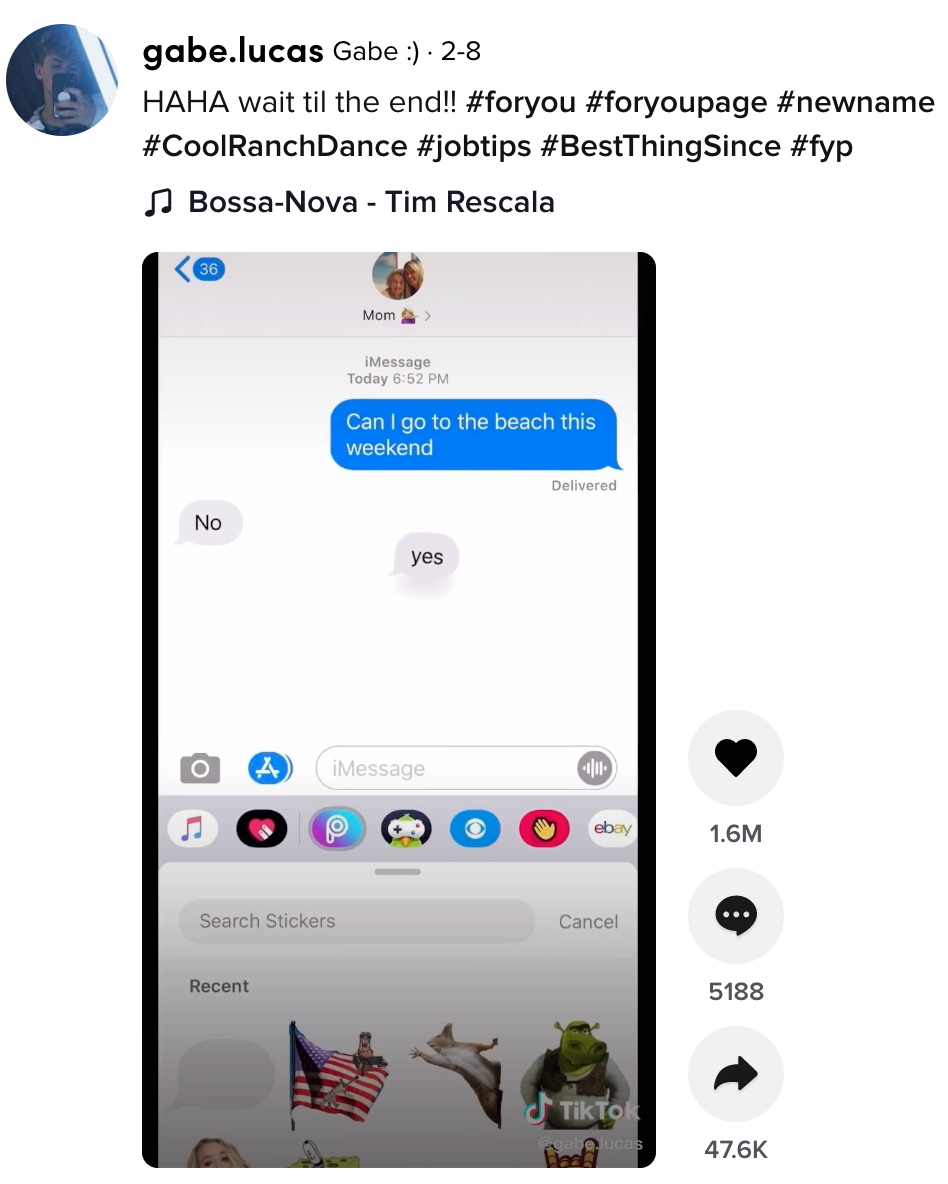 #Charlidamelio
Let's not forget the superstars of TikTok! The app spiraled 16-year-old dancer Charli D'Amelio to fame. She became the first TikTok star to hit 100M followers, AND she was the most trending and hashtagged star on PicsArt this year! Stan Charli, stan. ❤️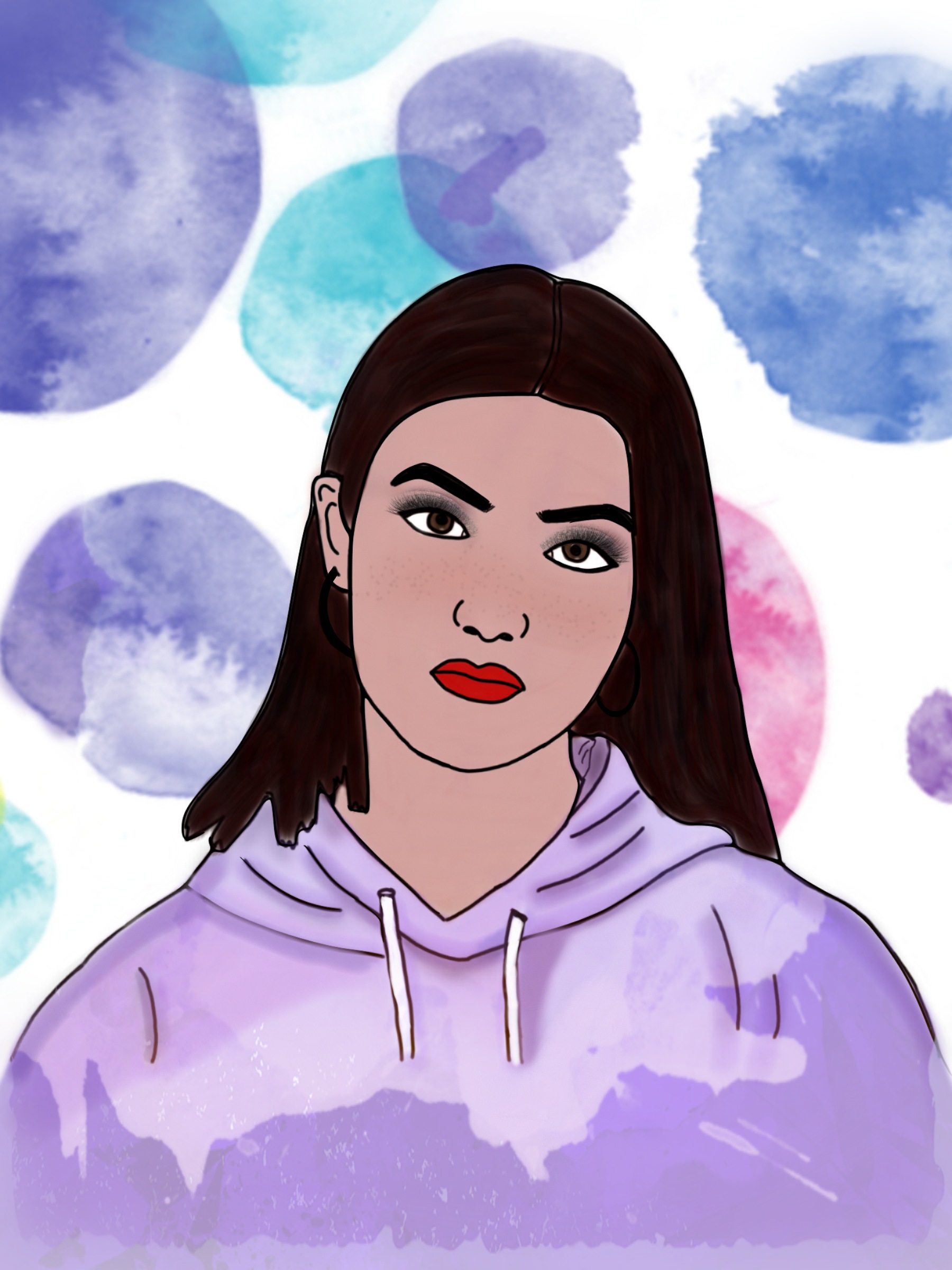 #CreatefromHome and #StayInspired
Even though we were in couch mode most of the year, that didn't hinder our community's creativity; it skyrocketed it. We encouraged our creators to #StayINside and #StayINspired with our #CreateFromHome blog series and in-app challenges. They cooked, colored, puzzled and zoom'd harder than ever before, and PicsArt was there helping them document it all. ?‍?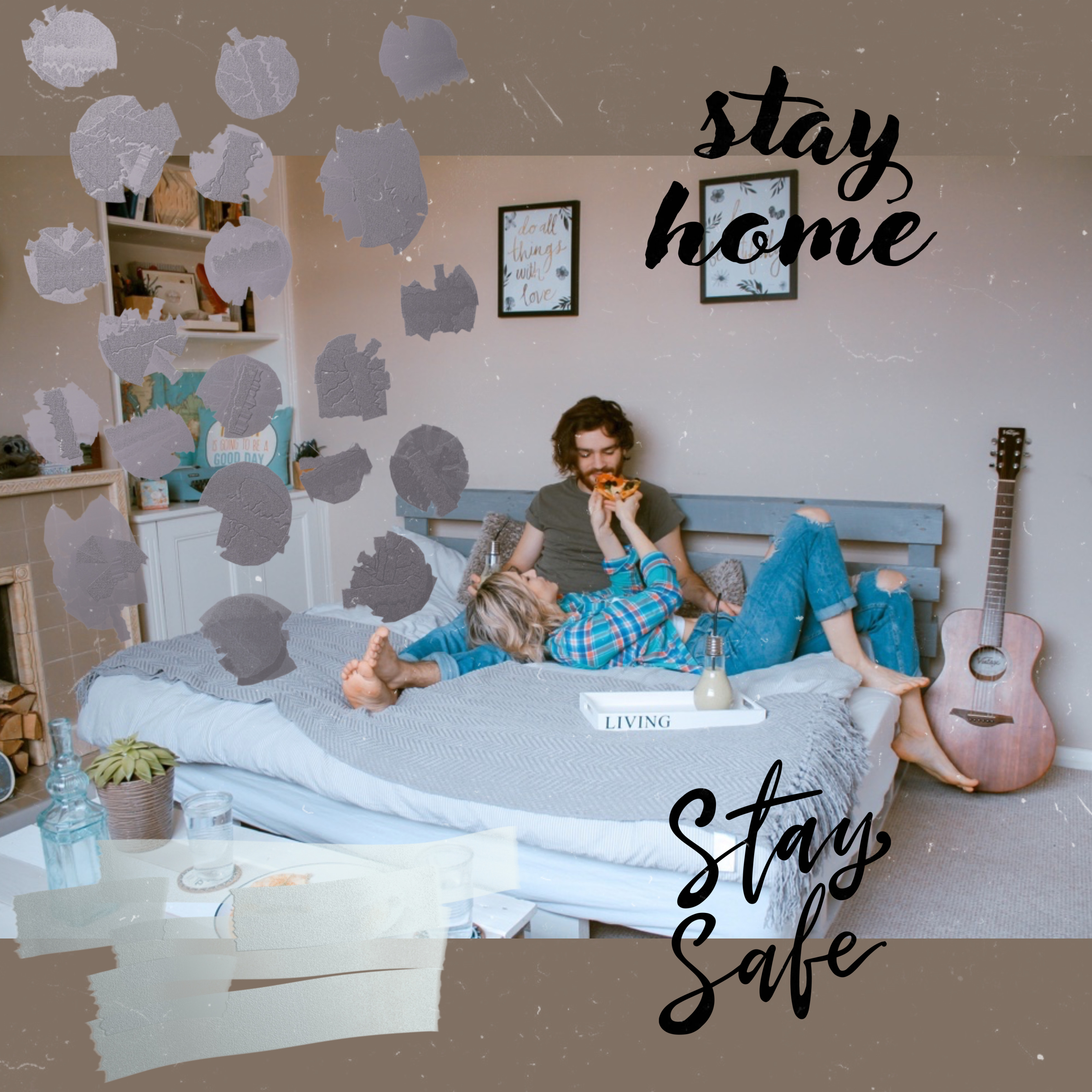 Memes Galore
From Tiger King and Carol Baskin to buying toilet paper and hand sanitizer in bulk, the PicsArt community didn't let us down with viral-worthy memes that perfectly captured how we all felt. ?

New Magazine Cover, Who Dis?
Shortly before summer break you may recall seeing a slew of new Vogue Magazine "covers" featuring your friend, neighbor, or the cute pooch next door. The DIY front pages stemmed from the #VogueChallenge that took off on TikTok and eventually spilled its way onto Instagram, Facebook and Twitter. And how exactly did users create these reimagined front cover glossies? PicsArt, of course. ?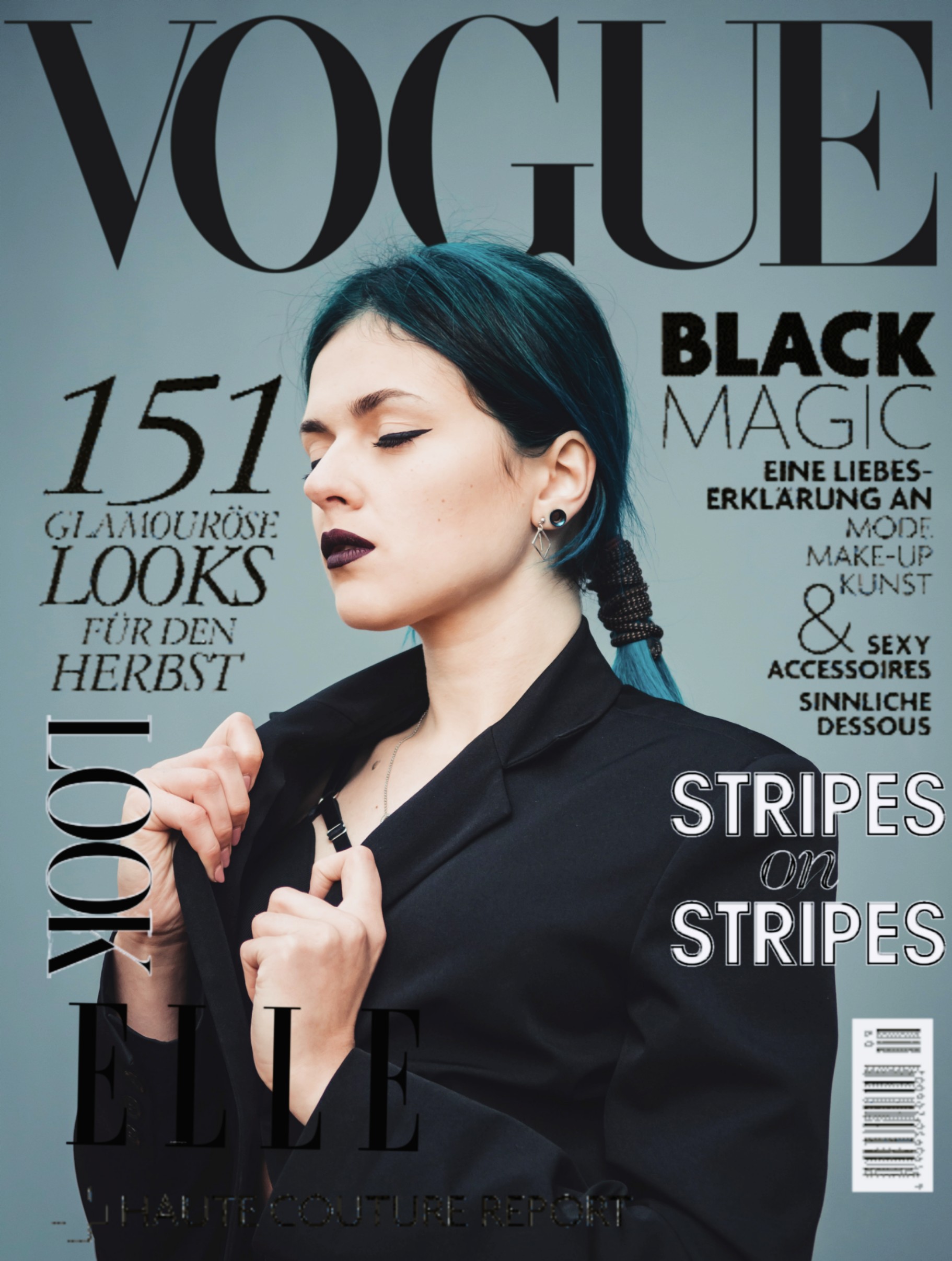 BLM
Cultural activism was front and center this year with people all over the world sharing their #BLM tributes, protests, and support. Not only did they take to the streets to call for racial justice, but they used PicsArt to create art that educated, inspired and helped ignite positive change. ??????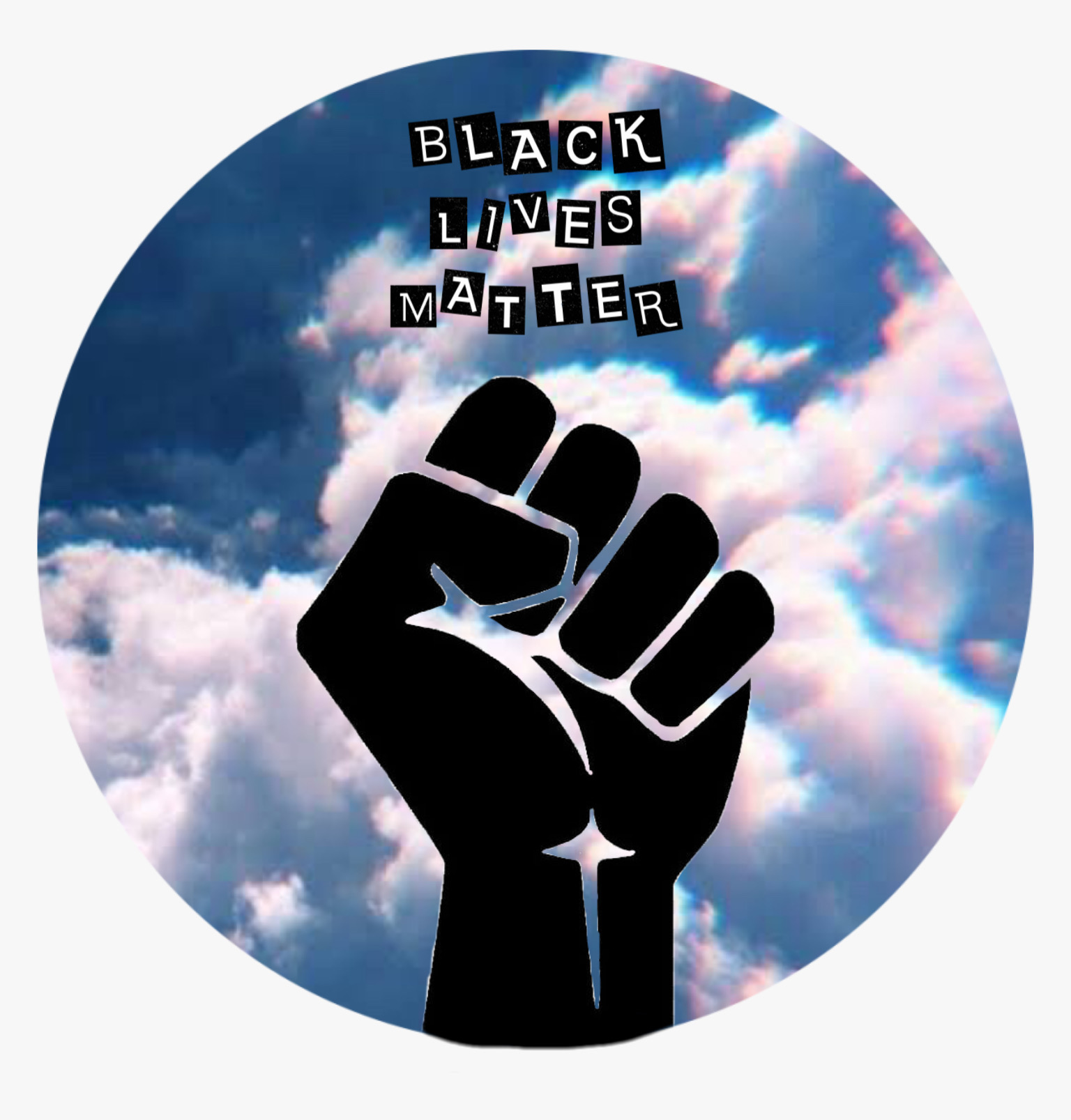 National Bullying Prevention Month
As part of National Bullying Prevention, we asked our community to take a pledge promising to be kind, be inclusive, stand up for others, and report bullying when they see it. Nearly 100,000 PicsArtists took the #IChooseKindness pledge and shared their commitment to keeping PicsArt a safe and positive place. ?