These days, we're undeniably, constantly taking and posting photographs like never before. We've gotten pretty comfortable with jumping in front of the camera, especially for a perfectly-curated selfie. 
However, when it comes to having our photo taken by another person, some of us freeze. We harbor the misconception that we aren't photogenic, and it can be stressful to pose without having any idea of how the photographer is seeing us on the other side of the camera. In part, sitting for portraits – or taking them – is a trust exercise between the subject and photographer, and a session goes a lot more smoothly when the person directing the photos knows how to help others look their very best. 
Filters and special effects aren't necessarily what make the perfect portrait, though some can be helpful when editing minor details. In all honesty, the best portraits are those that look natural, or at least correctly staged and tastefully tweaked. 
5 Tips for Portrait Photography
Consider these tips to take winning portraits of yourself and others. 
Set It Up
Start by choosing the right setting for a portrait. When we say "right setting," we mean one that works well for your subject. It doesn't have to be a particularly impressive space. Awe-inspiring backgrounds can steal the show, taking focus away from the people in the frame. 
You've likely noticed that many portraits, especially ones taken at studios, have simple if not completely blank backgrounds. Sometimes, the photographer includes furniture or objects that represent the subject's style. These pared-down settings ensure that the person in the photo stands out. You can create this type of scene at home or while traveling by taking portraits against solid-colored walls or visually uncomplicated landscapes like pastures, forests, or rock formations. It's a good idea to photograph outside, when possible. We'll delve further into this topic later, but natural light is particularly flattering, so consider opting for an outdoor setting when snapping your next family portrait.
While the au natural look certainly has its appeal, indoor, staged settings can be artful and fun. Take inspiration from fashion photographers and even old paintings. The maximalism of a space packed with all of the subject's favorite things can speak volumes about the person themself. Ever noticed that many authors have their portraits taken in front of a wall of books? Even though this setting is full of color and can be visually complex, it immediately cues us into what's vitally quintessential to the subject.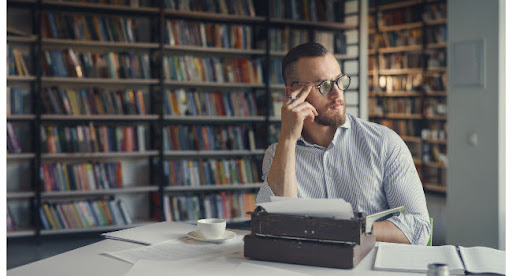 2. Take it Easy
Stiff portraits are best left in the baroque wings of art museums. Your subject isn't sitting for a painting that will take many hours to complete, so keep things moving. Bodies and faces in motion tend to look more natural, and as a result, people tend to look more like themselves. In real life, we're very rarely ever holding a particular facial expression for more than a second. We are never truly standing still. When the subject performs actions like laughing, walking, and even dancing, it helps the photographer capture all of the person's right angles. Having a subject stay in motion also promises more variety in the range of resulting photographs.
That said, posing can still be a helpful tool. The trick is to keep the poses flattering and fluid, but doing so isn't necessarily intuitive. People naturally relax their posture when they feel comfortable, but the effect of this in a photo is a body that looks cramped and uncomfortable. Help your subject – even if that subject is you – get comfortable by moving around, stretching, and taking a second to shake out between poses. Have your subject spend some time practicing poses before the session. There are plenty of tutorials on sites like YouTube that show how people can highlight all their favorite angles and find the ideal photo posture, which isn't necessarily one that feels natural. Practicing these poses in the mirror before a session will help the subject feel confident in holding their body and face.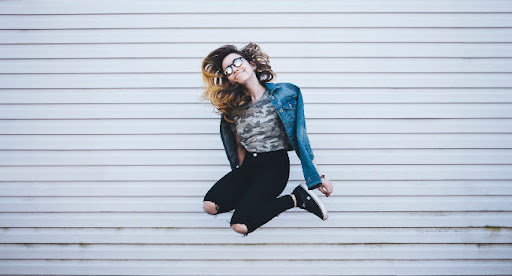 Photo by Anthony Fomin via Unsplash
3. Lighting: Indoor and Outdoor Portrait Tips
Lighting can make or break a portrait. If you're in a studio, you can easily direct your light sources to illuminate the unique features of someone's face, highlighting bone structure, eyes, hair, and so on. What about when you're doing outdoor portrait photography? We recommend waiting for the golden hour, which is full of that creamy, gilded late-afternoon light that's particularly flattering for facial features. If you can't wait until a particular time of day, try to control shadows on the face, especially those around or just before or after high noon. These dark patches can obscure and distort features. Avoid head-on light and settings where the light is so intense that the subjects will naturally want to shut their eyes, squint, or scrunch up their faces. Beach portrait photography can be particularly tricky for this reason, so consider the following tip: Have your subject stand under an umbrella or tree to temper the light a bit, and try to start earlier or later in the day when the sun isn't so high and bright in the sky. 
This last piece of advice applies to indoor portraits as well. Aim for the most natural-looking light possible. Doing so will keep the subject's face well-lit without washing it out or casting deep shadows. Heavy shadows can also intensify lines and wrinkles, which may make people look older than they are.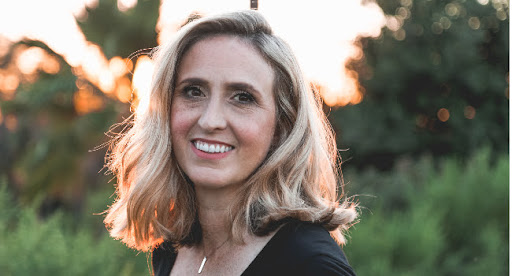 Photo by Edward Cisneros via Unsplash
4. Volume 
Lean into the numbers game. It's simple: The more photos you take, the more likely you'll be to capture at least a couple of shots that your subjects genuinely like. Wedding photographers, for example, often offer their clients hundreds, if not thousands, of pictures from which to choose. You can't control everything, especially when working in natural settings. A gust of wind might sweep through, or the sun might get in your subject's eyes. Even if your scenery is generally the same over a whole shoot, taking lots of similar shots will ensure some nuance and variety. 
Volume and ease go hand in hand. If you're taking our advice and keen on keeping your subjects in motion, shooting lots of photos in a short timeframe will ensure that you catch your subjects right at the perfect moment, in that ideal pose on their movement.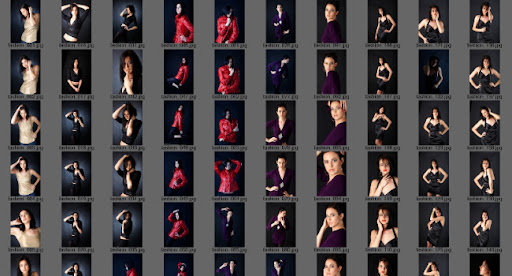 5. After Effects 
Edit wisely. Some of the internet's most notoriously comedic photoshop "fails" result from heavy-handed erasure or overzealous filtering. We recommend staying away from "face tuning" tools and filters on more serious, high-quality portraits. On many phones and apps like ours, certain tools will instead allow you to relight a photo, which is a far more effective and flattering function than blurring out the natural features of the subject's face, making them look more bot than human. You can also try the "wand" function if your phone has it; this tool does a quick wholesale edit of a photo, making minor tweaks to light and shadow to even out colors and contrasts. Keep in mind, too, that any over-editing will result in lower-quality photos that look more pixelated or blurred. 
Then again, if you do want to modify the features of a person's face for a magazine finish, you can use the easy Retouch tools on our mobile app. If your subject is self-conscious about a wrinkle or blemish, you can soften the look of these spots using the respective tools, and you can perform some more widespread effects using the Smooth and Makeup tools.
Remember that applying several of these effects creates distortion, so the subject may start to look cartoonish. Stick to just the tools you need. Doing so will keep your subjects looking like themselves, which is the most important concern of all when it comes to portraits.
If you want a more avant-garde look, try out effects that add personality instead of taking it away; explore double-exposures, high-contrast backgrounds, and collages.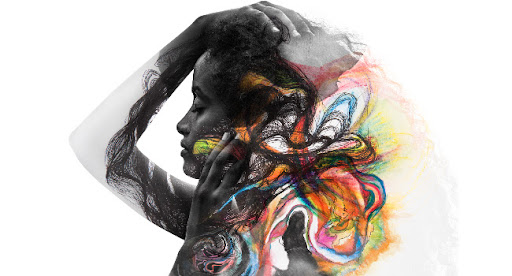 Picsart is a full ecosystem of free-to-use content, powerful tools, and creator inspiration. With a billion downloads and more than 150 million monthly active creators, Picsart isn't just the world's largest creative platform; we're also the fastest growing. Picsart has collaborated with major artists and brands like BLACKPINK, the Jonas Brothers, Lizzo, Sanrio: Hello Kitty, I am a Voter, Bebe Rexha, Maroon 5, One Direction, Warner Bros. Entertainment, iHeartMedia, Condé Nast, and more. Download the app or start editing on web today to enhance your photos and videos with thousands of quick and easy editing tools, trendy filters, fun stickers, and brilliant backgrounds. Unleash your creativity and upgrade to Gold for premium perks!