The color seafoam seems to be everywhere all of a sudden. Perhaps you've noticed the trend of mixing the opposing hues of seafoam green and yellow, which emerged during this year's New York Fashion Week runway shows, from New York to London, and Milan to Paris. Or maybe you've seen Julie Kandalec's fresh take on a French mani, pairing seafoam green nail polish with silver chunky glitter (as seen in Harper's Bazaar). 
What Color Is Seafoam Green?
What's the seafoam green color code? How can you pair it in your designs? And why can we never have enough of it? Seafoam color is a subtle blend of light blue-green with a tint of gray. It is commonly found in nature, and comes in a variety of shades of blues and greens, depending on where the water foam forms. Seafoam green is a soft, calming, but also lively and fresh shade of green, that maintains vibrancy without being too loud. Reminiscent of seafoam, it comes in darker or lighter shades similar to oceans, but can sometimes be tinted with the pink or yellow of the sun. Interestingly, real seafoam isn't actually seafoam color. The natural color of seafoam is white, which means the color was named after the color shades of the sea, instead of the foam it creates.
Seafoam green epitomizes spring and can make a statement and offer a sophisticated, tranquil sensibility. You can use it to tone down or spruce up your design. The arboreal shade of the green makes it a fresh color with cheerful energy, whereas the blue adds a restful quality, and gray notes give it an earthy, soothing feel.
The '50s had a brief flirtation with seafoam green – it was everywhere from fashion and home décor to automobile aesthetics, seen in the two-tone Seafoam Green and Pearl White Ford, and the Chevrolet 150 Holley, painted in Seafoam Green and India Ivory. Today's bold, saturated shade of seafoam green is a subtle nod back to those times. Seafoam color continues to be a popular color in projects which seek to add a pop of nature and freshness to their design. It also looks great on a variety of skin tones, fashion, jewelry, and hair colors. You can find examples of seafoam green in everything from footwear, to beauty bars, and furniture.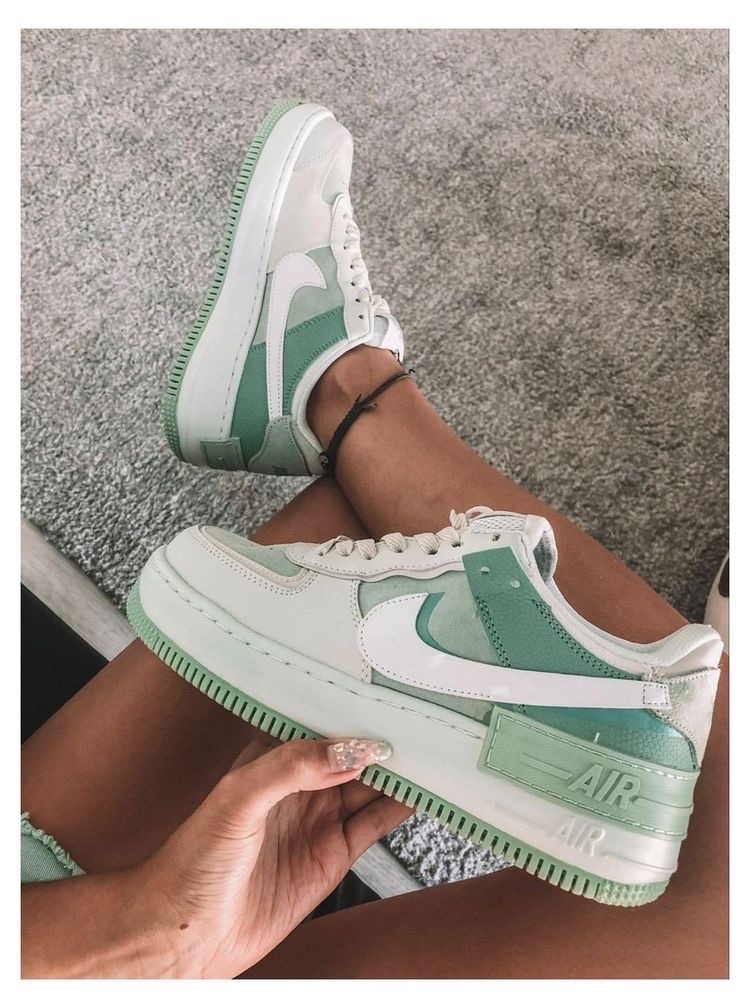 via PicsArt
Color psychology describes seafoam color as soft and refreshing. The three colors in seafoam green, when mixed together correctly, create positive associations of renewal. It is mostly seen as connected to the sea, and has a relaxing and calming influence. Seafoam green is believed to help balance emotions, promote a sense of clarity, and make us feel clean, healthy, and in harmony with nature. 
Seafoam Green vs Seafoam Blue
Seafoam color lands between blue and green and is composed of both, with a mix of gray. Green is the dominant color in seafoam green, and blue is the dominant color in seafoam blue. Interestingly, Benjamin Moore & Co. distinguishes between Seafoam Green (2039-60) and Blue Seafoam (2056-60), both being a mixture of various proportions of green, blue, and red (as a substitute for gray). According to this distinction, Seafoam Green is a light shade of green-cyan composed of 74.12% red, 92.94% green, and 87.06% blue. While Seafoam Blue is a light shade of cyan composed of 69.02% red, 89.41% green, and 91.76% blue. As we can see green is the base for Seafoam Green and blue for Seafoam Blue.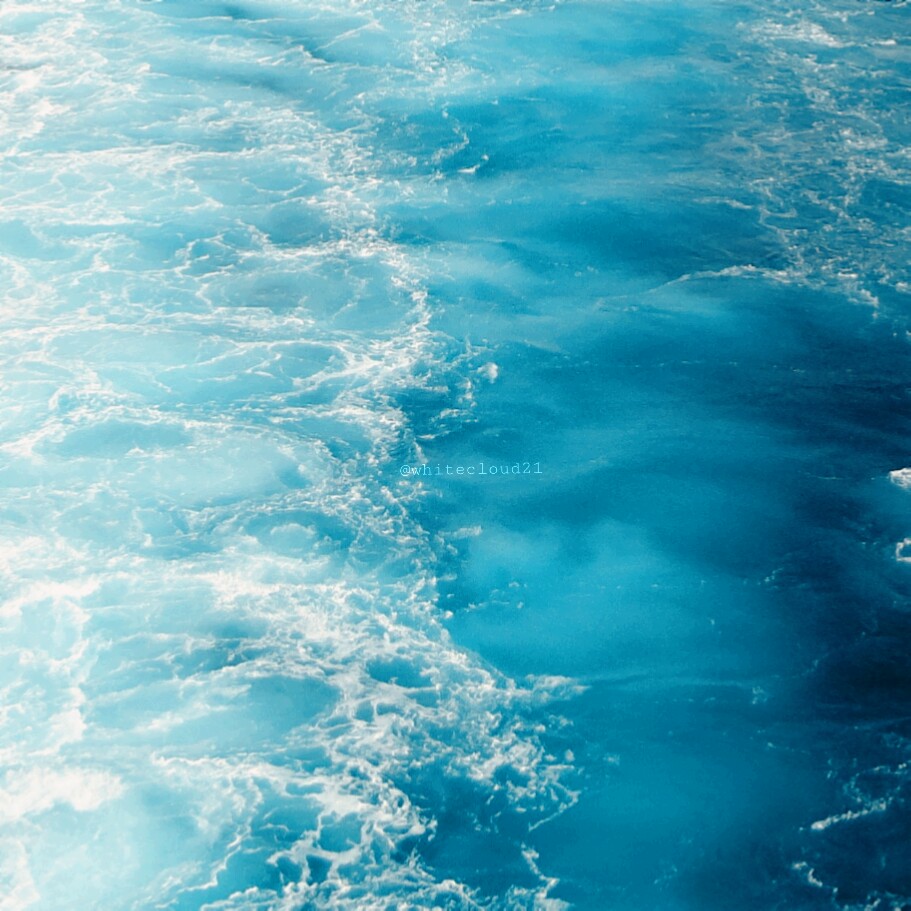 via PicsArt
Seafoam Green Color Information
The seafoam green color code is #93e9bE. In the RGB color space, hex #93e9be is composed of 57.6% red, 91.4% green, and 74.5% blue. Whereas in a CMYK color space, it is composed of 36.9% cyan, 0% magenta, 18.5% yellow, and 8.6% black. It has a hue angle of 150 degrees, a saturation of 66.2%, and a lightness of 74.5%. The hexadecimal color #93e9be has RGB values of R:147, G:233, B:190 and CMYK values of C:0.37, M:0, Y:0.18, K:0.09. Its decimal value is 9693630. Its darkest shade, achieved by adding black is #010604; while its lightest tint, created by mixing white, is #f5fdf9. Web safe color of #93e9be is #99ffcc.
| | | | |
| --- | --- | --- | --- |
| RGB | 147 | 233 | 190 |
| HSL | 0.42 | 0.66 | 0.75 |
| HSV | 150° | 37° | 91° |
| CMYK | 0.37 | 0.00 | 0.18   0.09 |
| XYZ | 50.4658 | 68.1986 | 59.2190 |
| Yxy | 68.1986 | 0.2837 | 0.3834 |
| Hunter Lab | 82.5824 | -35.4386 | 15.2915 |
| CIE-Lab | 86.1057 | -35.2338 | 12.7903 |
Seafoam Green Color Palette Ideas
Do you want to enliven your design with seafoam green palettes of your own? Let's give it a try and insert the seafoam green color code on color-hex, and check out the harmonizing hues that will help your seafoam color shine. With reddish-orange shade as seafoam green's complementary color, we can match it with light pinks and coral. Combining seafoam green with peach, brown, tan, cream colors and adding fuchsia for an extra pop of color, will make for an amazing color palette.  
You can also combine seafoam green with analogous colors for a more subdued color scheme, or add cool grey for a monochromatic color scheme.
Navy blue, charcoal, or avocado green will make fun, sophisticated combinations and bring out the vibrancy of the bright and fresh seafoam which is a mix of these colors. Pair sage green, white, teak, and sandy brown with seafoam green for a country chic palette. Create a feeling of nature with a combination of chocolate brown, red, white, blue, and seafoam green. A white, ivory, scarlet, royal blue, and seafoam green palette evoke splendor and sophistication. Gold, white, magenta, combined with seafoam green creates a glamorous design. A tangerine, sky blue, yellow, red, white, and seafoam green combination creates a spring blossom feel. An emerald green, light wood, black, and seafoam green palette boosts your design project with drama and energy. Saturated, seafoam green enlivened with pops of brights, white and ebony paired with rich avocado-green expresses calmness and eco-friendly vibes. Seafoam green color palette ideas are virtually endless. Simply play around with a variety of combinations, to discover the ones that suit your design. 
via PicsArt
Alternatives to Seafoam Green
There's no shortage of choices for alternatives to seafoam color. Go for the soft, casual elegance of the Aegean Teal which has been announced as Benjamin Moore's Color of the Year for 2021. A blend of blue and green, with subtle hints of gray, Aegean Teal is deep, versatile, and complex.
Neo mint, the color trend of 2020, is another popular alternative, with a cool futuristic feel. The gender-neutral Neo mint retains fresh, youthful vibes and an 'oxygenating fresh tone; that succinctly aligns futuristic development with nature.' 
Remember the Queen of Heart's guards from Alice in Wonderland painting everything in red, "Not pink, not green, not aquamarine"? Well, you might want to paint everything in medium aquamarine or in pearl aqua, colors similar to seafoam green, and named after the gemstone aquamarine.
Consider also celadon and cyan, as closely related to seafoam green and Mughal green, as its intermediary color.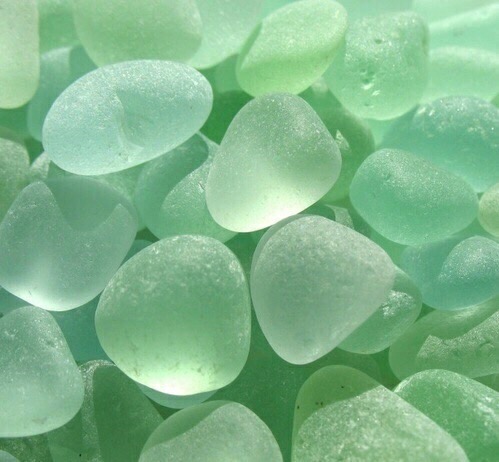 via PicsArt
Create Beautiful Seafoam Green Designs
Creating unique designs with seafoam green is easy and fun on PicsArt.
Open the

PicsArt app

and tap on the plus sign.

Select a seafoam green color background, or tap on Color Picker

to choose seafoam green between green and blue colors.

Select seafoam green from the circle around the color wheel and adjust its shade.

Adjust hue-saturation-brightness and RGB (red-green-blue).

Now you have a seafoam green background for your design project.

Edit by adding effects, stickers, text, etc.

Download or Post your design.
Or simply search for seafoam green on Stickers and select the seafoam green square as your background. Move it to adjust its size. You can also use the PicsArt's Color wheel to add seafoam green to any part of your design.
Here is your guide on how to design with seafoam green via the PicsArt Desktop editor.
Open the

PicsArt Editor

.

Upload a photo or select any Free-to-Edit photos.

Click on Color above your photo and find seafoam green by moving the color wheel between green and blue. You can also insert the

seafoam green color code.

Click on Effects on the left-hand bar and select a filter of your choice.

To add text, click Text on the left-hand side and type in your text. You can also select a font.

Click the Sticker icon to add a sticker.

Download or Share. 
PicsArt all-in-one Photo and Video Editor, Collage, and Sticker Maker is the world's largest creative platform with over 150 million monthly active creators and influencers. PicsArt has collaborated with major artists and brands like The Jonas Brothers, Gwen Stefani, Maroon 5, Lizzo, Meghan Trainor, One Direction, MONSTA X, Warner Bros. Entertainment, iHeartMedia, Condé Nast, and more. Download the app today to level-up your photos and videos with thousands of quick & easy editing tools, trendy filters, fun stickers, and brilliant backgrounds. Unleash your creativity with PicsArt and upgrade to Gold for awesome premium perks.