We've all had the following happen to us: We witness the kind of rare sunset that is so intensely colorful it looks unreal, and when we try to capture it, the photo falls short. It is rarely ever so simple as holding our camera to the sky and snapping a picture that clearly shows the glory of this natural phenomenon. 
That said, taking better sunset photography is easy, and we can get even better at it over time. Whether you're working with your cell phone or a camera with advanced settings, the three main factors of getting the perfect shot remain the same. By controlling the light, composition, and contrast of your image, you'll get closer to the original color and depth of the sunset. Don't worry if the scene in your photo doesn't look exactly like the one you saw in real life. While you can undoubtedly get your image close, the only way to experience the total awe of the moment is by enjoying it in real-time. So, once you've taken that near-perfect shot, put your camera down and just take it all in.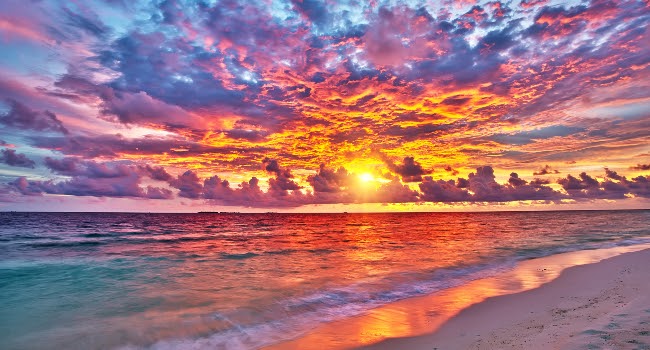 Light 
Light is the critical ingredient in any photo. Cameras work by capturing rays, and settings help us control how much light enters the lens and at what speed. Cell phone cameras, while often less manual or technical, work similarly. As you can imagine, when taking a photo of a literal light show like a sunset, controlling all that light is the name of the game. 
There are two terms worth knowing whether you plan to use a camera or cell phone, if only because these definitions provide important context on what determines how "correct" a photo will look. The first is aperture. This describes the amount of light that is let into a lens. One can make the aperture wider or narrower by changing the "f" setting on a camera. Wider apertures let in more light and vice versa. When taking a sunset photograph, start with a wide aperture and then make your tweaks. This will allow you to get the most amount of light possible into the picture, helping to capture the incredible colors of the scene. As always, light settings have more to do with the kind of result you want than what is recommended or considered "right." The sunset you're photographing is not going anywhere fast, so take your time and adjust the aperture until you get closer to the effect you want. If you are working on a cell phone, you can quickly shift the amount of light that gets into your image without moving any of your settings. On many phones, simply tilting your phone slowly upward and downward will change the way light enters the photograph. Typically, with the phone tilted upwards towards the light source–in this case, the sky–the photo preview on the screen will look a bit washed out. Try tilting it down a bit to temper the light and define the colors in the sunset sky. Some cell phones will also let you change the intensity of the light by dragging your finger up and down on a bit of sun icon that appears on the screen in preview mode. Doing so can help you tweak the amount of light in the photo, helping you ensure, again, that the scene doesn't end up looking washed out.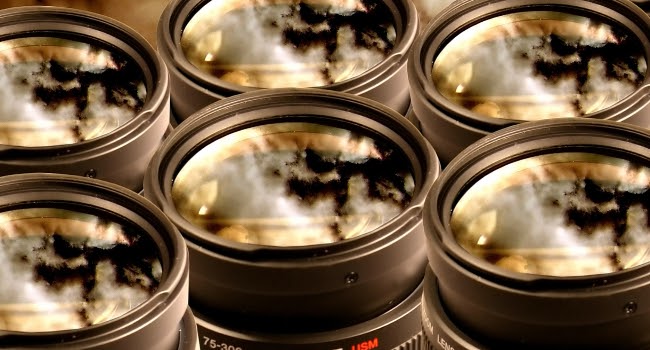 The second term of note is "shutter speed." Aperture has to do with size, and shutter speed has to do with time. Together, these two functions work to create the light effect of a photo. A shutter speed determines how much time the camera will take for any given image. Setting your camera to a low shutter speed means that more light will be let in because the shutter is open for longer. That said, we're talking about fractions of a second, so these are relatively short periods. Cameras with a light meter will help you set your shutter speed for appropriate exposure. Still, again, in the age of digital photography, it's easy enough to make quick settings tweaks, so play around until the image looks the way you want. Consider using a tripod for very low shutter speeds because the longer the shutter is open, the more likely your photo will pick up a bit of blur; it's hard to keep your hands steady for more than a few milliseconds. Using a tripod is a good habit for nature photography anyways because it allows you to stay in one spot for a while as you fiddle with settings and get that perfect composition. If you're working on a cellphone, you won't likely have the opportunity to change your shutter speed, but this information is still valuable. Once you understand that a finished photo is primarily a product of how much light was let into the image and for how long, you learn to pay better attention to what the light looks like on your screen before snapping the picture. In turn, you end up with less work to do in the editing stages.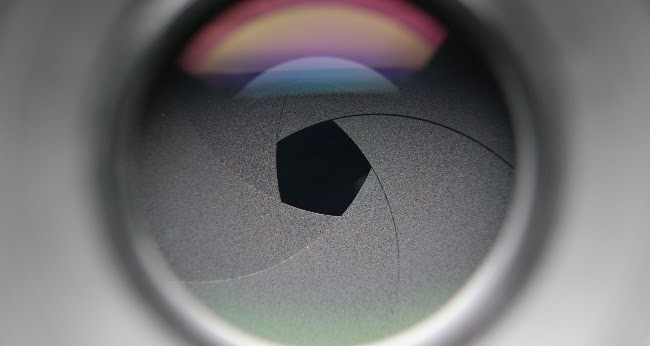 Composition & Contrast
Composition is essential to all designs. Balanced pieces with sharp details and well-placed objects give viewers a sense of calm, and a sunset photograph should do just that. One of the essential aspects of composition in landscape photography is capturing the depth of the scene. You won't be able to switch up the placement of objects in this kind of setting, so the trick is to capture nature's "layout" as fully as possible. 
For sunset photography, capturing the scene means including details of the landscape around the sky. If you're photographing on a beach, this means including the ocean and taking advantage of the mirror effect of the sun on the water. Include the rocky shoreline or the sand for greater depth, and don't worry about waiting until that fishing boat gets out of your shot. Leave it in for context and emphasis; having a sharp detail in the lower right- or left-hand portion of a photo is the golden rule of composition anyways.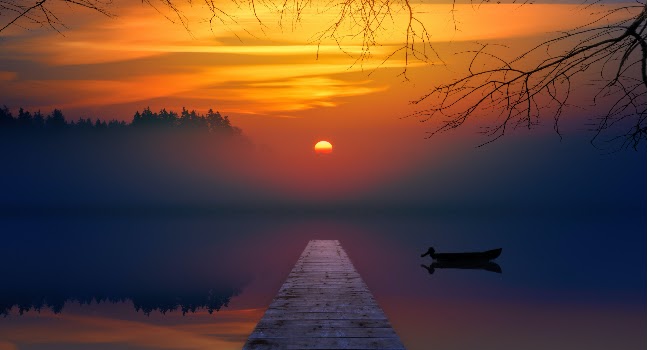 Photo by Johannes Plenio on Unsplash
The sky is the main attraction in a sunset photograph, so don't worry about "doing it all." If you want to include, for example, people in the foreground of your photo, something is going to have to give. You'll have to decide whether to focus on the people, making sure they show up in the photo, or to capture the sky in a way that looks as bright and bold as in real life. With so much light in and color in the background, it's not easy to define the foreground. You've probably noticed that figures in front of sunsets often turn into shadowy silhouettes. This can look cool in composition, but it might not make for the best family photo. The solution? Take pictures that focus on the landscape itself, and then get a snap of your loved ones separately.
Contrasting features, like a darkened figure in the foreground of your composition, also help give depth and scope. The good thing is that sunset scenes were made for contrast. The high-color background naturally turns objects and features of the landscape into silhouettes. This said, there is another vital aspect of contrast in sunset photography–that of the clouds and colors in the sky. Clouds make a sunset special. They are often a slightly different color than the sky around them, and they have texture and contrast within them. You can quickly drive up this natural contrast with after effects. Phones and editing software have contrast sliders that will intensify the dark tones of your photo or portions of it. Even if there are no clouds in the sunset you're photographing, you can still work with contrast to bring out the streaks of color in the sunset. In heightening the difference between light and dark tonalities in a photo, you get great definition and a more comprehensive range of hues.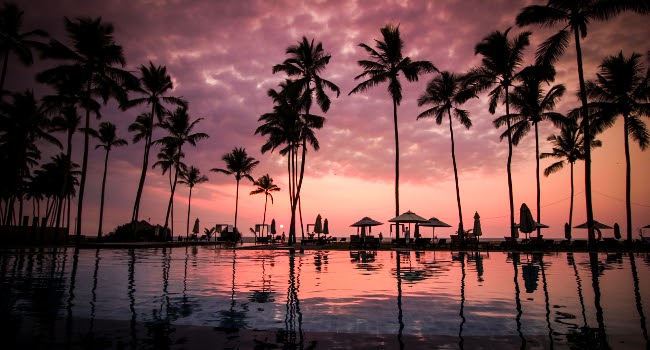 Photo by Recal Media on Unsplash
While on the topic of editing, a last-minute tip: use the tools on your phone or an external app like ours to perfect your image. Even with the best-laid photography plans, it is sometimes a great filter that makes things come together. If you're short on time and you want to share a once-in-a-lifetime sunset with your followers in the moment, try on different ready-made filters until you get your desired result. A good rule of thumb is to focus on color. When you land on a filter that approximates the colors you see in the sky, apply the effect and post. After all, using a filter is akin to moving many settings to achieve a specific overall look: dreamy, intense, or bold. 
Picsart is a full ecosystem of free-to-use content, powerful tools, and creator inspiration. With a billion downloads and more than 150 million monthly active creators, Picsart isn't just the world's largest creative platform; we're also the fastest growing. Picsart has collaborated with major artists and brands like BLACKPINK, the Jonas Brothers, Lizzo, Sanrio: Hello Kitty, I am a Voter, Bebe Rexha, Maroon 5, One Direction, Warner Bros. Entertainment, iHeartMedia, Condé Nast, and more. Download the app or start editing on web today to enhance your photos and videos with thousands of quick and easy editing tools, trendy filters, fun stickers, and brilliant backgrounds. Unleash your creativity and upgrade to Gold for premium perks!