The art of the selfie is in creating your portrait on your own terms. While you are undoubtedly a sight to be seen, your creative self-portrait is a way for you to share a part of yourself with the world. 
For centuries, artists all over the world have used the self-portrait to express their individuality, creativity, and belief in freedom. Since Jan Van Eyck's "Portrait of a Man" in 1433, often considered the world's first self-portrait, artists have captured and played with their own likeness to project themselves to the public's eye in whatever way they chose to be perceived. When the 19th-century artist Nadar took the first 'selfie' in 1863, he wasn't just taking a picture: he was in conversation with himself, expressed through the newest form of artistic invention.
Artists no longer need an easel or paintbrush to make their own creative self-portraits. The only device you need is your smartphone! Want to up your self-portrait game? Try investing in these popular self-portraiture tools:
Phone light or ring light

Tripod

Selfie stick
With these instruments as your paintbrush, your camera's built-in self-timer, and the PicsArt app's tools for remixing, you can create authentic and professional quality self-portraits wherever you are in the world.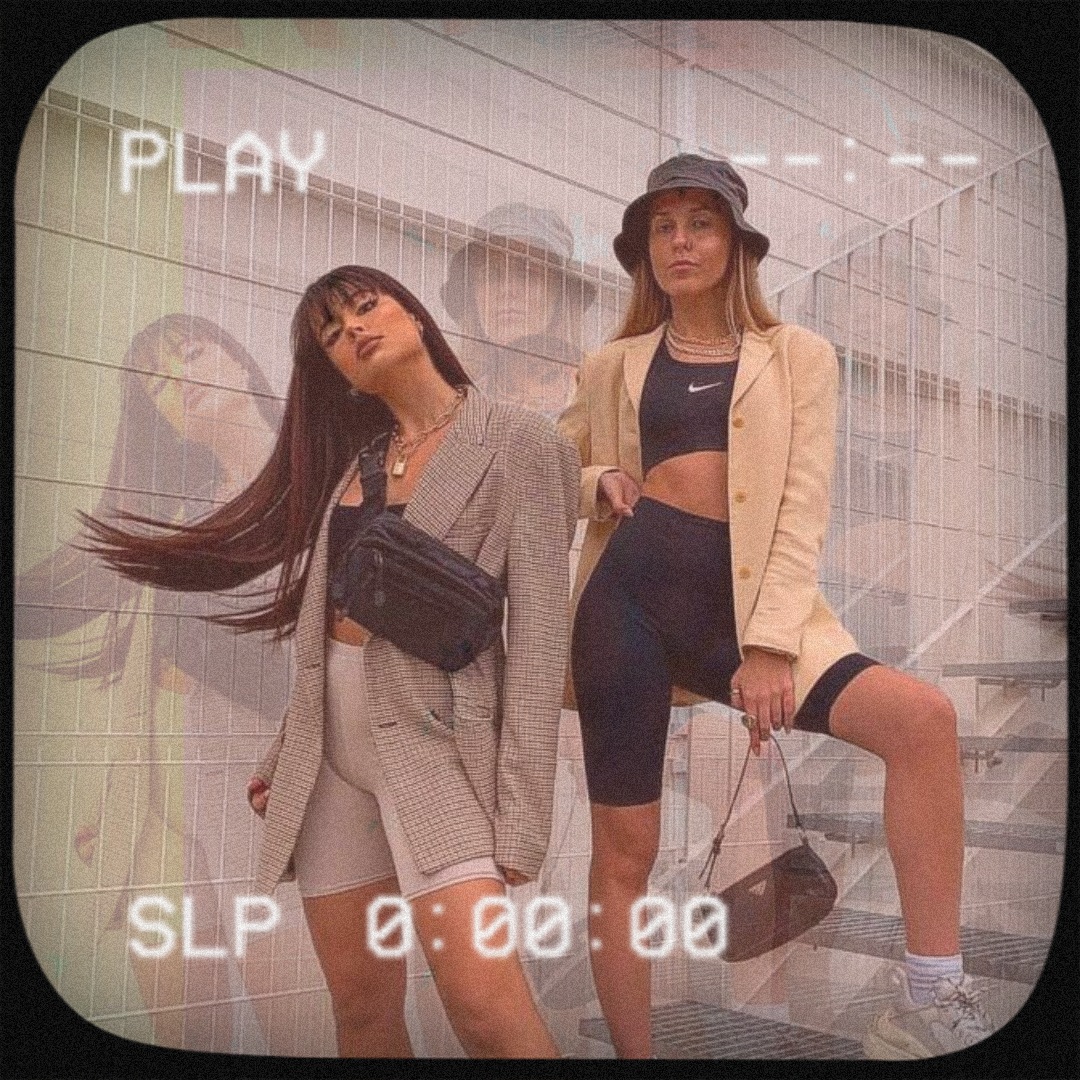 via PicsArt
The only restriction for creative self-portraits is that you have to be in the photo. So have fun with it! Now that you're ready for your closeup, here are 10 tips for making your creative self-portrait a true expression of your inner world. Don't forget to smile!
Framing is a key element of photography that tells the world everything they need to know about you. The goal is to attract the viewer's eye to the main subject of the frame, and create a portrait within a portrait. Look around your room, or around your favorite places for unusual and interesting angles and patterns that can help you find a frame. Everyday objects, like windows or mirrors, can act as frames that give context to your shot. Or, remix your photo with a mask and objects to create a cinematic quality.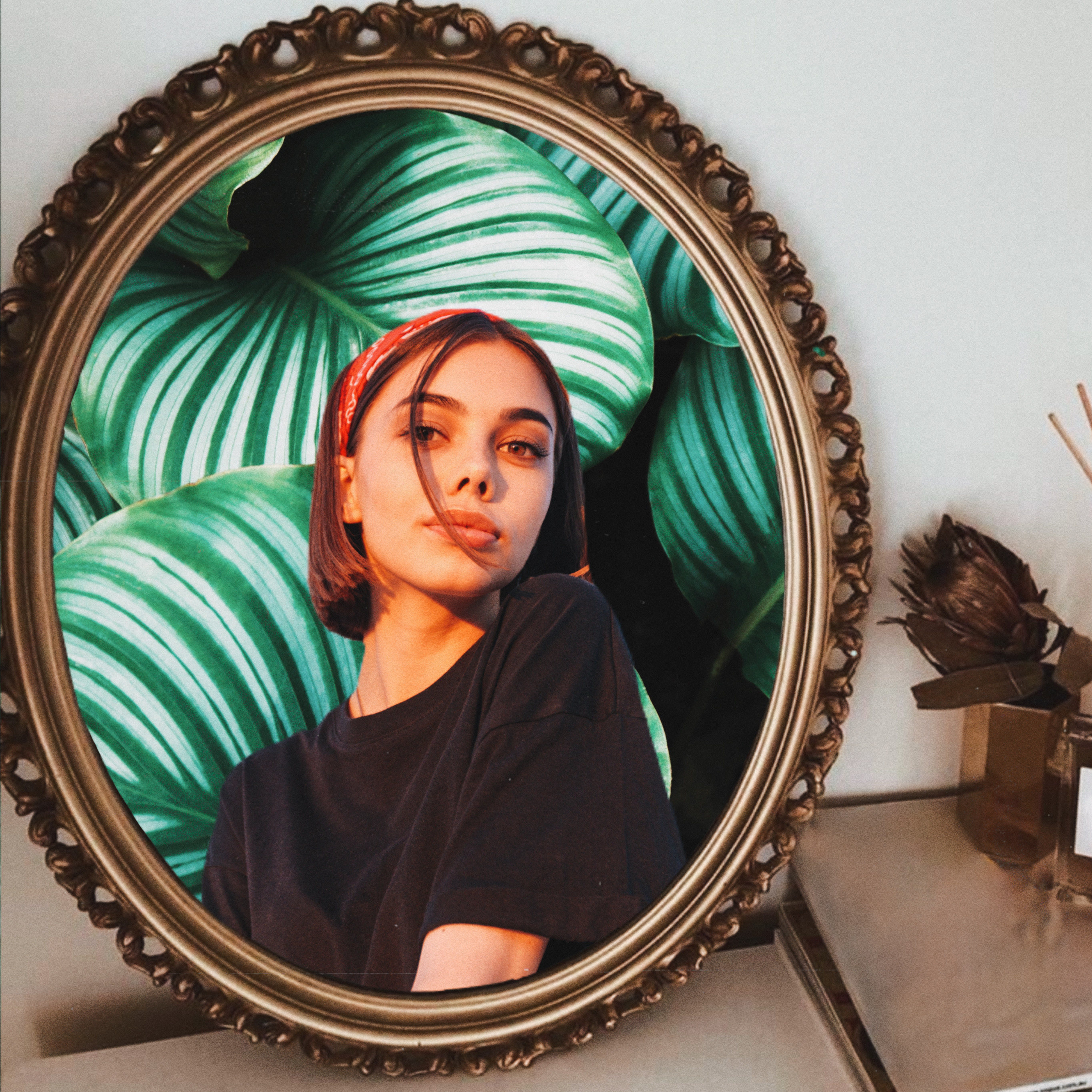 via PicsArt
Like the traditional frame look and wondering how to get it digitally? For a framed photo that is ready to post on your feed, look for 'Frames' in the PicsArt app to frame your favorite memories. 
Want to really frame your portrait? Check out this 3D frame effect. 
From the glassy face of a lake to windows on passing cars, reflections are a poetic way to observe yourself.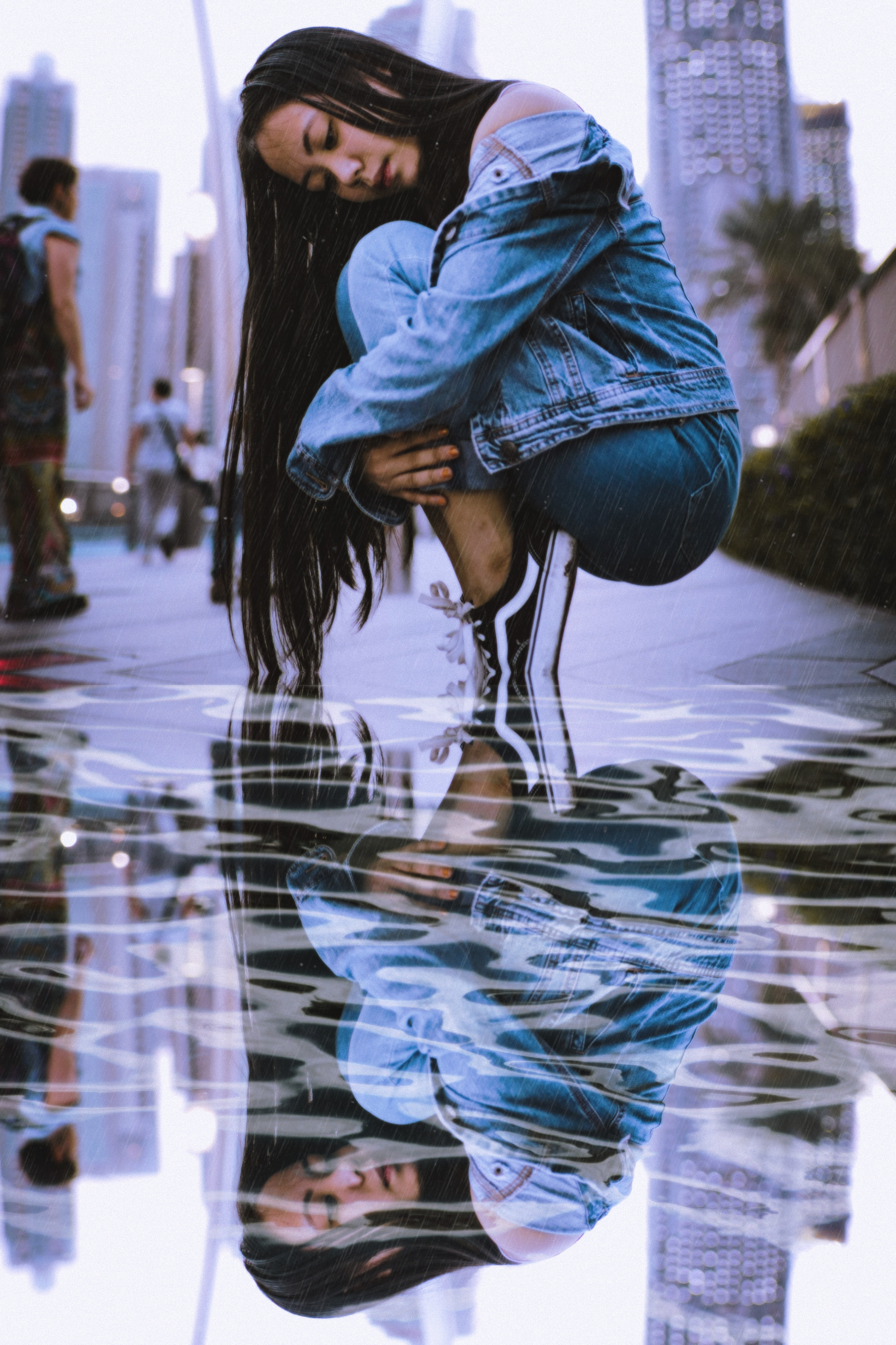 via PicsArt
In a reflective self-portrait, light and composition add texture to the shot, and pull the viewer into your world. Pro-tip: For a creative self-portrait with extra drama, consider reflecting something that's not your own reflection.
Ever notice how your phone's front camera flips your selfies right after you take them? Smart phones are designed to do this because they are trying to reflect how other people see you. First, your front camera imitates the way you generally see yourself, like through a mirror. But once you take the selfie, your phone automatically flips the photo to create this effect. By making the selfie camera act like a mirror, it's easier for us to get ready for the picture. 
Studies have found that most people prefer the version of themselves they see in their reflection. We usually react more favorably to things we see more often, and it can be surprising to see yourself in a new way. 
Some artists find it cool and unique to experience a new side of themselves. Try flipping your selfie and see if anyone notices the difference in your feed. An exciting creative self-portrait, born at the touch of a button! 
For double the fun, try creating your own mirrored self-portrait image:
Choose an image that you want to use, and then duplicate it. 

Once you have duplicated it, flip one of them either horizontally and vertically (horizontally tends to work better for portraits).

Now combine both versions of the original. 
It's just like looking in a mirror! 
via PicsArt
Practice Your Composition
via PicsArt
The right amount of space in your self-portrait helps create a sense of balance. In photography terms, negative (or white) space is everything that surrounds your subject, which is known as positive space. If you emphasize everything in a photo, you might be distracting your viewer from your intended subject (which in a self-portrait is you). Allowing for space gives the eye a chance to rest. It can also create mystery and drama in a self-portrait, inviting the viewer to fill in the blanks with their imagination, and take a guess as to what might be on your mind. 
Following the rule of thirds is an easy way to make your self-portrait photography more balanced and visually interesting. Your smartphone camera settings should even have guidelines that you can set to help you match your portrait to the right points in the frame. To understand how to use the rule of thirds, think about what is the intended focal point in your frame. In self-portraits, it's usually your eyes. Even if you decide to center your portrait, you can still consider the way the lines of your photograph create a balance in the space around you. Instead of feeling boxed in by the rule of thirds, think about it as a way to complement your natural creativity.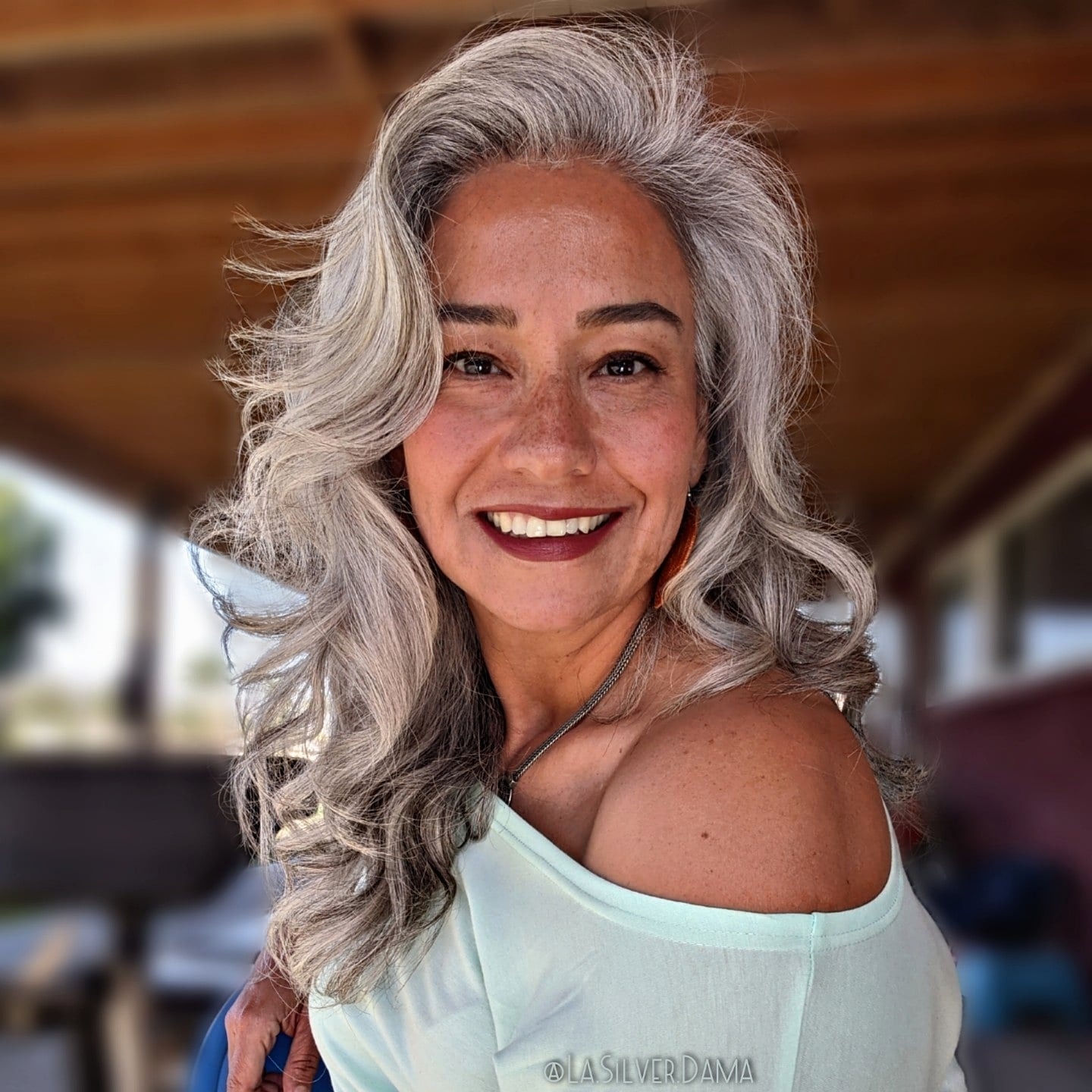 via PicsArt
Play With Light and Shadow
Light and shadow help set the mood for your creative self-portrait. Warm, natural light is softening, inviting, and uplifting; shadows help draw the eye to specific details and create drama, mystery, and intrigue. The more you play with self-portraits, the easier light is to capture in a shot.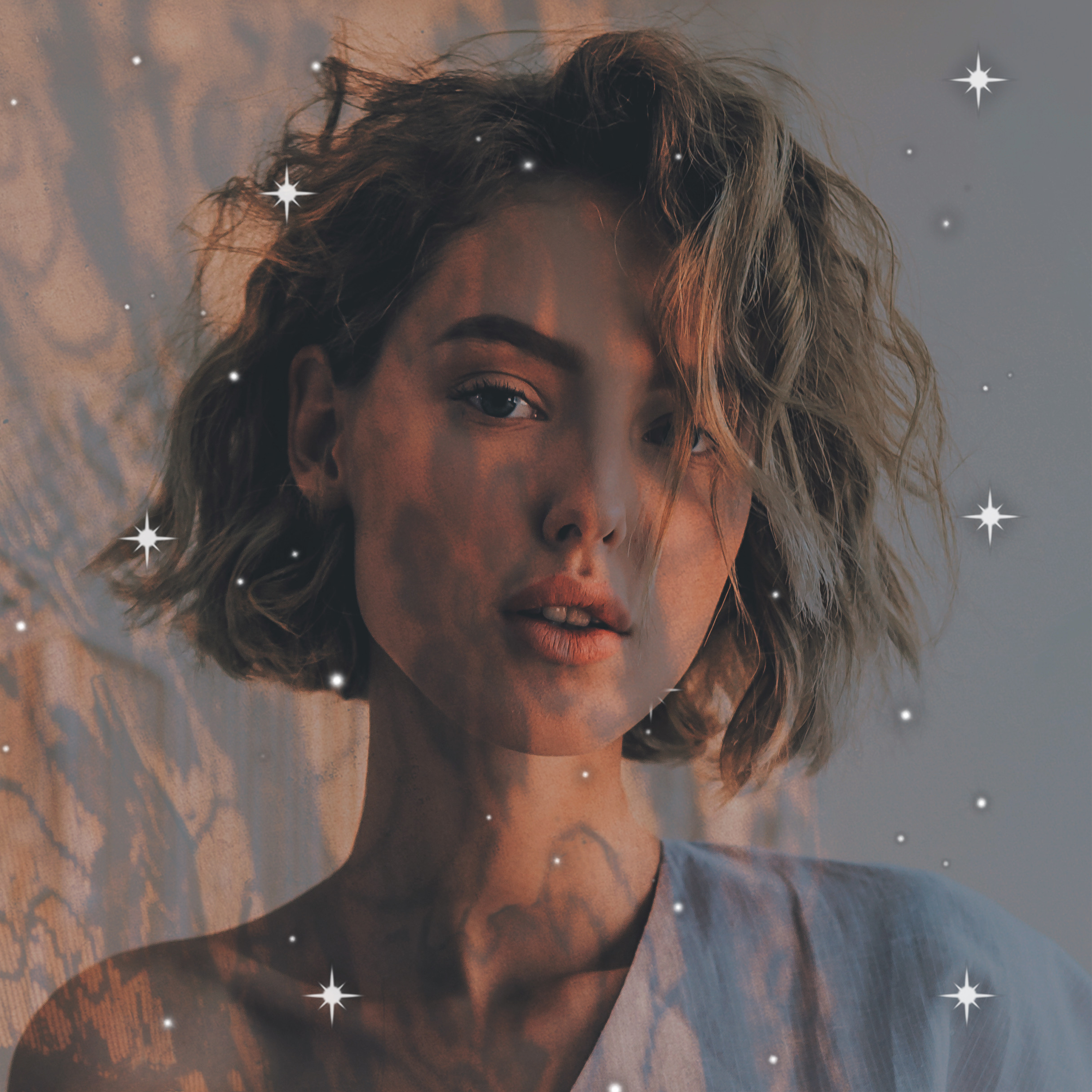 via PicsArt
Mottled or uneven light across the face can create a beautiful, dappled texture on the skin. If you have any scraps of colorful cloth or lace, you can cast it across your light source to create a nostalgic and interesting visual. Or, create this same effect in PicsArt with a mask and a few tweaks to saturation to enhance.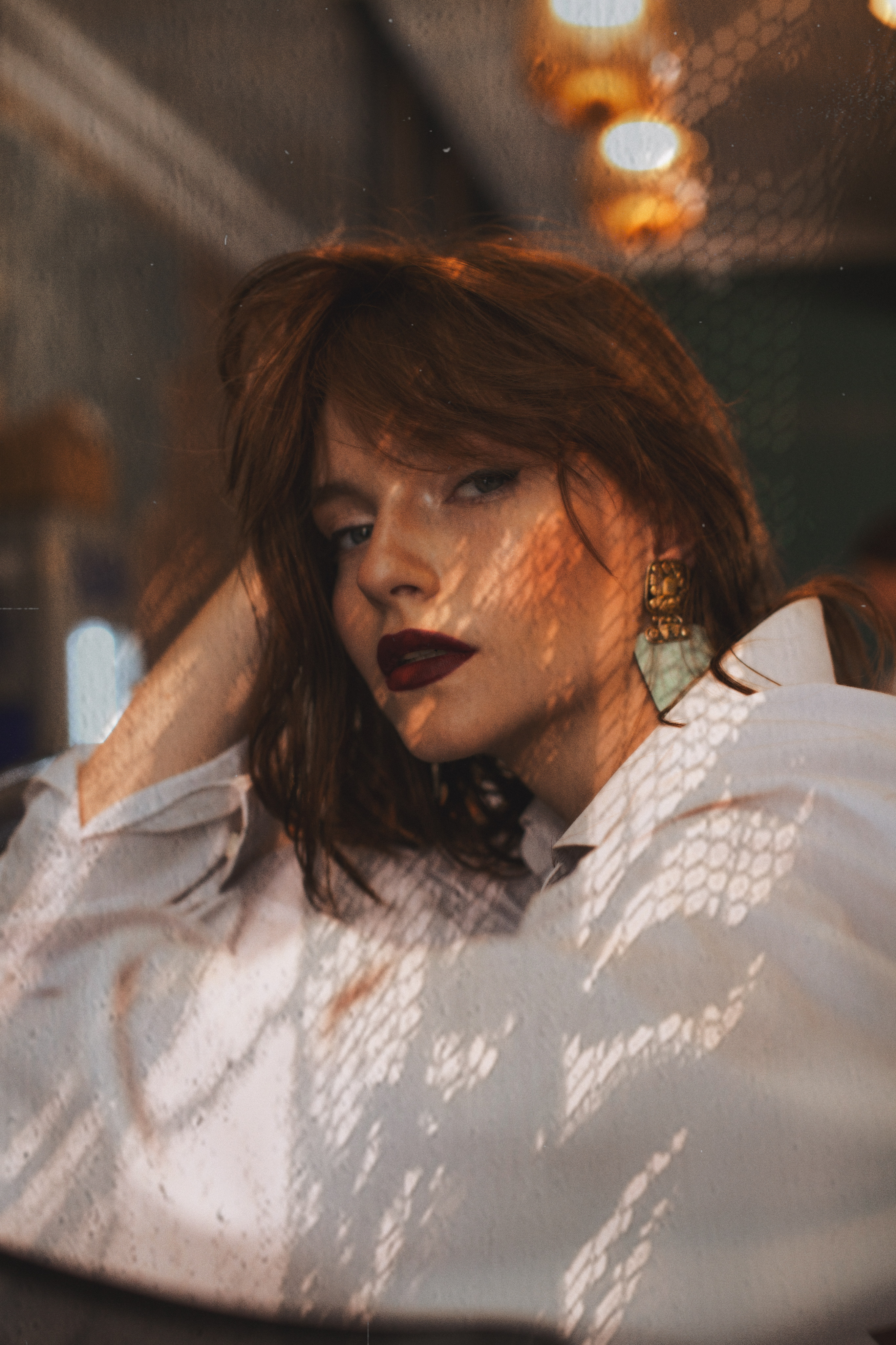 via PicsArt
A full shadow across the face or body can create a dramatic silhouette or outline of your image. While visually very simple, silhouettes have been used as portraits for hundreds of years. This quick tutorial can help you create a silhouette image easily on your phone. 
All the Colors of the Rainbow
In your artist's palette, you have the choice to use a pop of dramatic color, or enhance your photo by converting it to Black and White. Either choice can help highlight the emotionality or feelings of your cool portrait. Choosing a monochrome theme can help you establish uniformity of vision, but black and white can lend your self-portrait a vintage or classic feel. Can't decide? Consider making your photo black and white, and then using one color to highlight your eyes, hair color, or another key detail. 
Every photo tells a story, and the backdrop of the shot is your dramatic setting. Instead of the standard selfie setting, think about a landscape that says something about you. Don't want to leave the house? Create affordable DIY backdrops for your self-portrait out of streamers, leftover party decorations, curtains, and other textured objects you find laying around.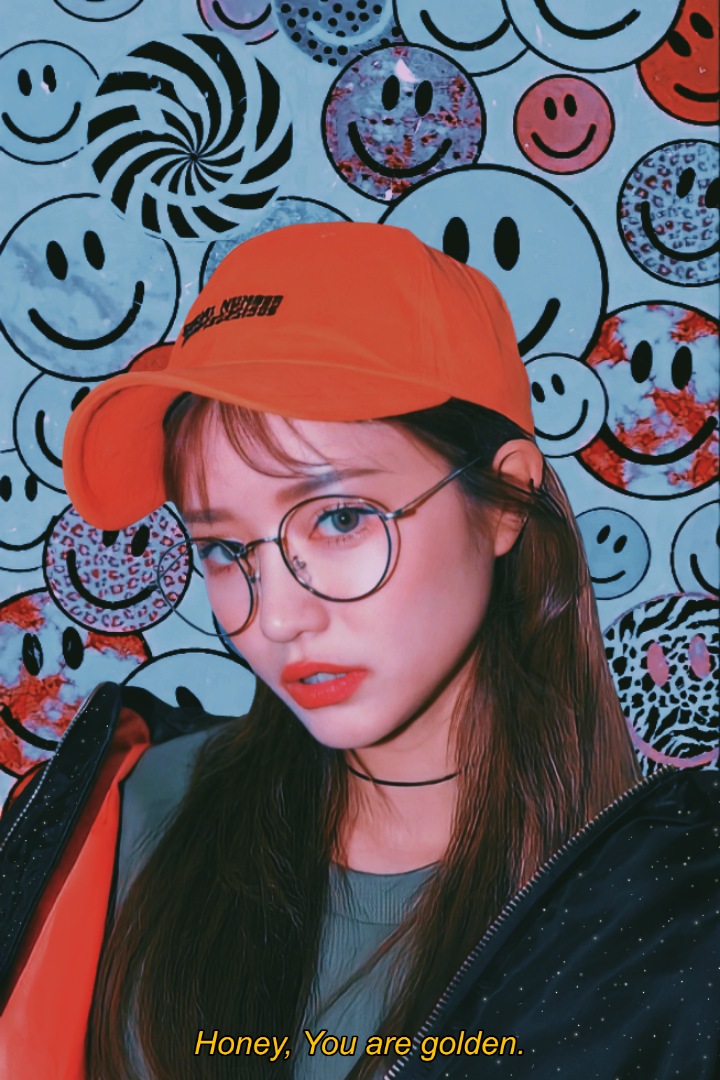 via PicsArt
Do you prefer to make your backdrops digitally? PicsArt makes it easy for you to change the background of your photo, so that your self-portrait can be staged anywhere in the world. Not only can you change the background, but you can make it anything you want, in regard to color, pattern, shapes, and more. 
Don't Be Afraid To Stand Out 
Self-portraits are a bold way to visualize your unique identity. By placing an artistic blur over the background of your image, you can make the subject of your self-portrait pop out. It's easier than ever to highlight your selfie, or to even select a particular detail that represents something about your story, like your eyes, hands, or hair color, and call attention to it by drawing it up to the foreground. You can also add bokeh, a fun effect that gives light in the background of your photo a dreamy haze. Want your self-portrait to come out even sharper? You can easily upscale an image in PicsArt.  
Just like you, your self-portrait has its own sense of personality. The different layers in each image have a voice and a texture of their own. Playing with effects can allow you to transform your self-portrait into an outlined sketch.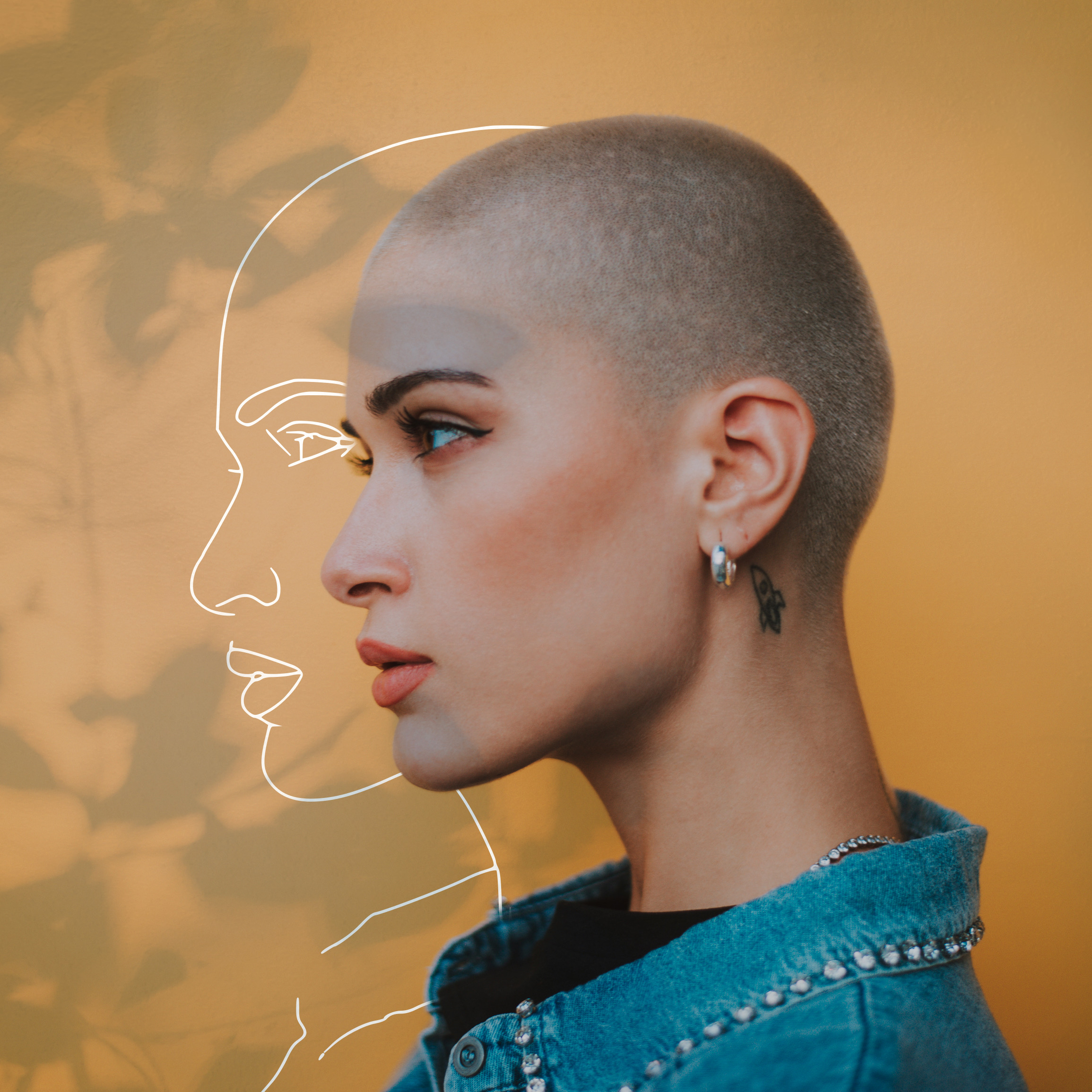 via PicsArt
Collage or mixed media is another way to bring each of these textures into your self-portrait. It's a way of putting in clues or little messages for your viewer to try to decipher. With hundreds of collage templates, layouts, and stickers to choose from, PicsArt is the only collage maker coupled with a powerful photo editor, so incorporating layers and patterns into your self-portrait is easier than ever. Consider a theme to help inspire your collage self-portrait. Consistency in patterns, colors, or ideas can help you create dazzling designs.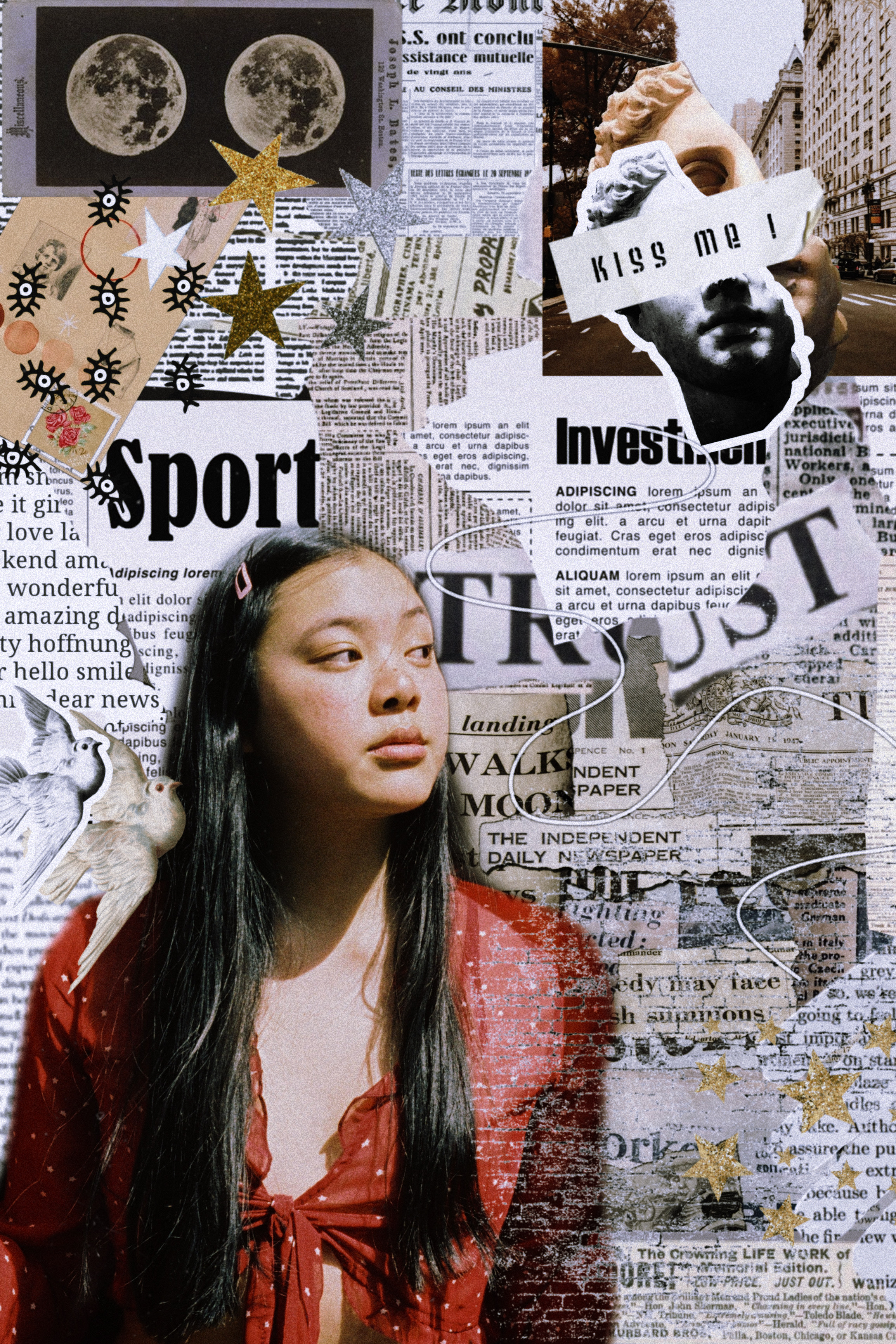 via PicsArt
Consider enhancing your self-portrait with cyberpunk aesthetics, transforming a self-portrait into an artistic statement for the digital age.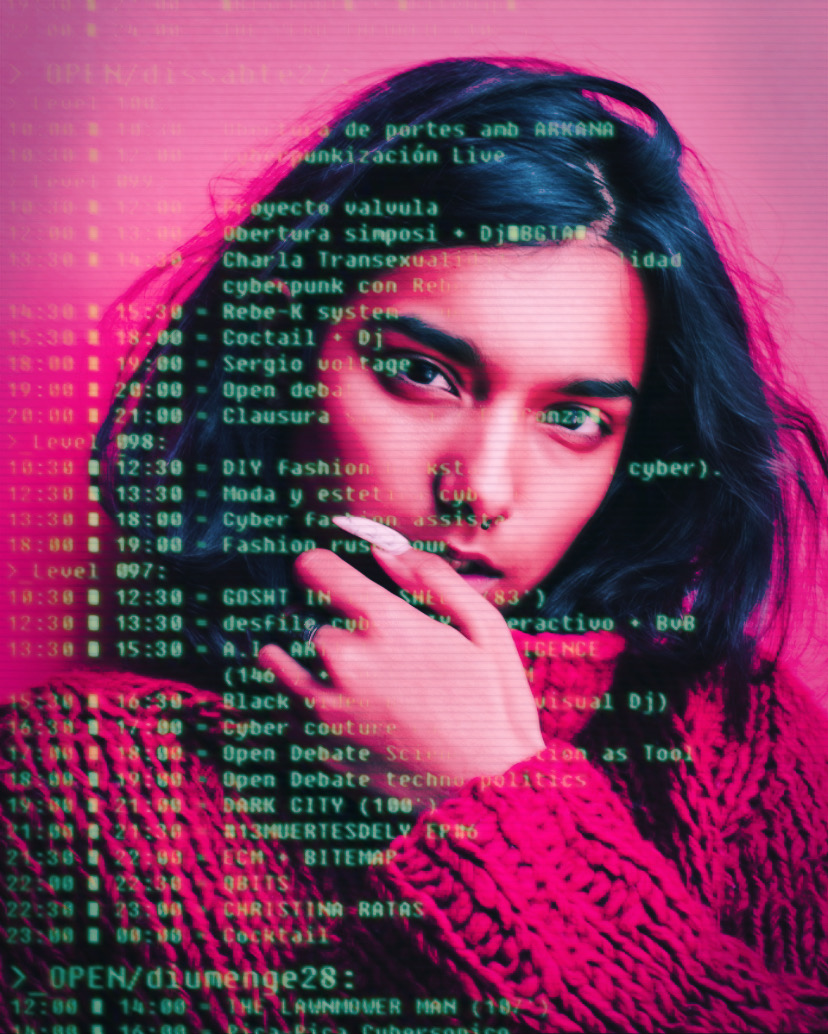 via PicsArt
As humans and cultural beings, we identify with the drama and action we find in movies and photography. Combining your image with other images of yourself not only helps create the illusion of movement, or where your eye goes when you take in an image, but it can also make a cool or symbolic statement about your style, personality, and identity. Composite images may seem daunting, but don't be afraid to try your hand at this cool editing technique.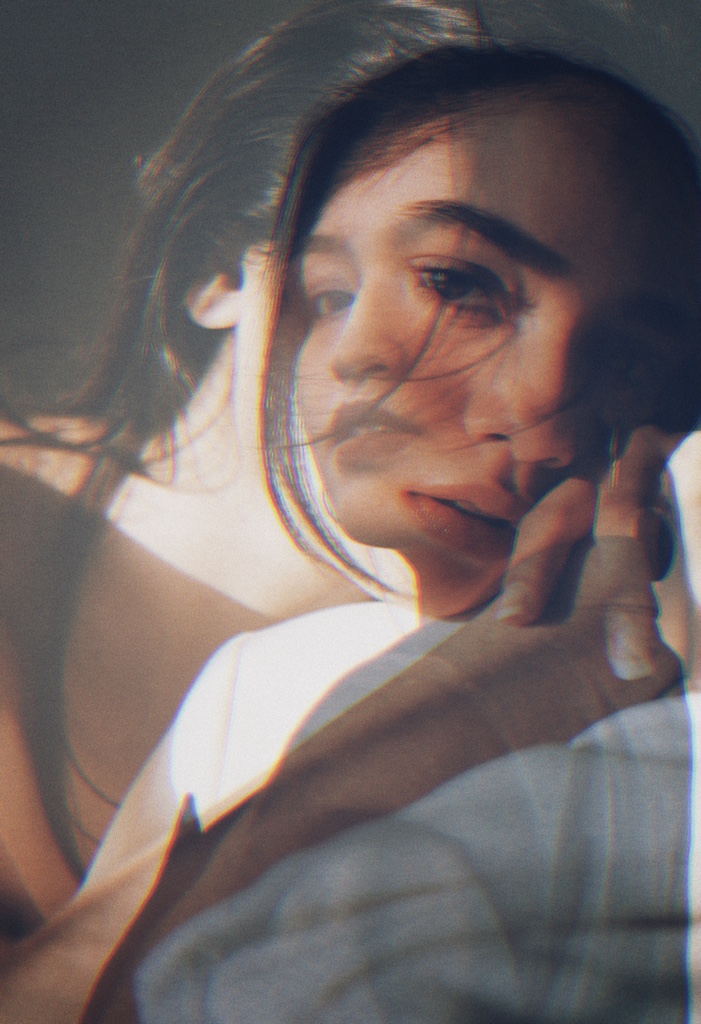 via PicsArt
For a quick and easy guide to making a composite image with your phone, check out how other artists have edited composites on PicsArt.
Combine images from your camera roll, considering interesting juxtaposition, unity, repetition, and meaning. How unconventional can you make your creative self-portrait? For the ultimate expressive self-portrait, consider what makes you, you. Are you the ultimate 90s child? Consider the ever so trendy Y2K edit.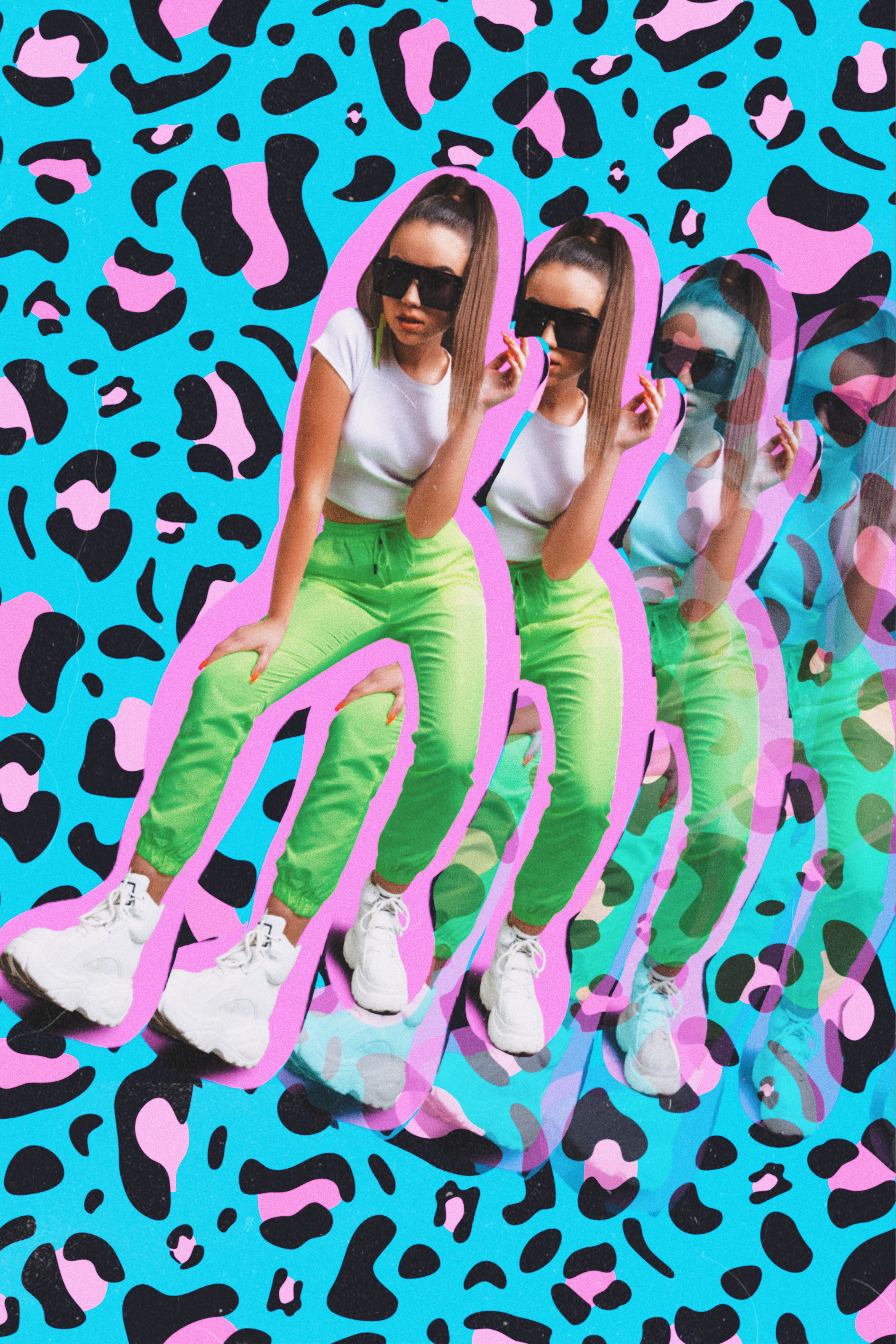 via PicsArt
Your imperfections make you beautiful. When it comes to your self-portrait, you decide to express it however you want. Some self-portrait photographers rely on costumes and makeup to tell their story. Cindy Sherman and Nadia Lee Cohen are two photographers known for recreating themselves as characters in a narrative they invented just for a portrait. Of course, you don't need a fabulous closet of clothes or a makeup artist's touch to explore. For your creative self-portrait, edit your own image your own way. With amazing advances in photo editing technology, you can make a quick makeup effect at the touch of a button. For a more polished look, PicsArt's photo editor gives you hundreds of options to play with your portrait.
For old Hollywood glamour, create incredible makeup looks with a few swipes of your screen, applying a bold lipstick and layering on vintage filters and effects. Have you ever wondered what you would look like with pink eyelashes? Try it out and experiment with some interesting looks. 
And there you have it! With infinite options and edits at your disposal, your modern self-portrait is a space for play, exploration, curiosity, and self-expression. Trust your imagination, and most importantly, enjoy yourself along the way! 
PicsArt all-in-one Photo and Video Editor, Collage, and Sticker Maker is the world's largest creative platform with over 150 million monthly active creators and influencers. PicsArt has collaborated with major artists and brands like Taylor Swift, The Jonas Brothers, Gwen Stefani, Maroon 5, Lizzo, Meghan Trainor, One Direction, MONSTA X, Warner Bros. Entertainment, iHeartMedia, Condé Nast, and more. Download the app today to level-up your photos and videos with thousands of quick & easy editing tools, trendy filters, fun stickers, and brilliant backgrounds. Unleash your creativity with PicsArt and upgrade to Gold for awesome premium perks!